GUYS. I GOT A BLOWTORCH.
I won't regale you with the tale of trying to fuel said blowtorch because it's an epic tragedy to rival those of the Greeks. However, at LAST the correct butane was obtained and I held FIRE in my hands. It's dangerous really. I'm incredibly clumsy. But hey, I've wanted one for years, and I was not disappointed.
You don't actually need a blowtorch for this recipe, but I think everyone should have one so we can compare notes.
So moving on from my pyromaniac tendencies…my mum's lemon meringue pie takes some beating. And by that, I mean, nobody has beaten it. Ever. I have a separate stomach that's just for lemon meringue pie.
There would be no completing this British favourites series (not that we're completing it today, buckle up friend) without lemon meringue pie. I'm actually a bit torn, because how can you convert something as delicious as lemon meringue into a cupcake recipe? Well. I tried it. They're pretty yummy.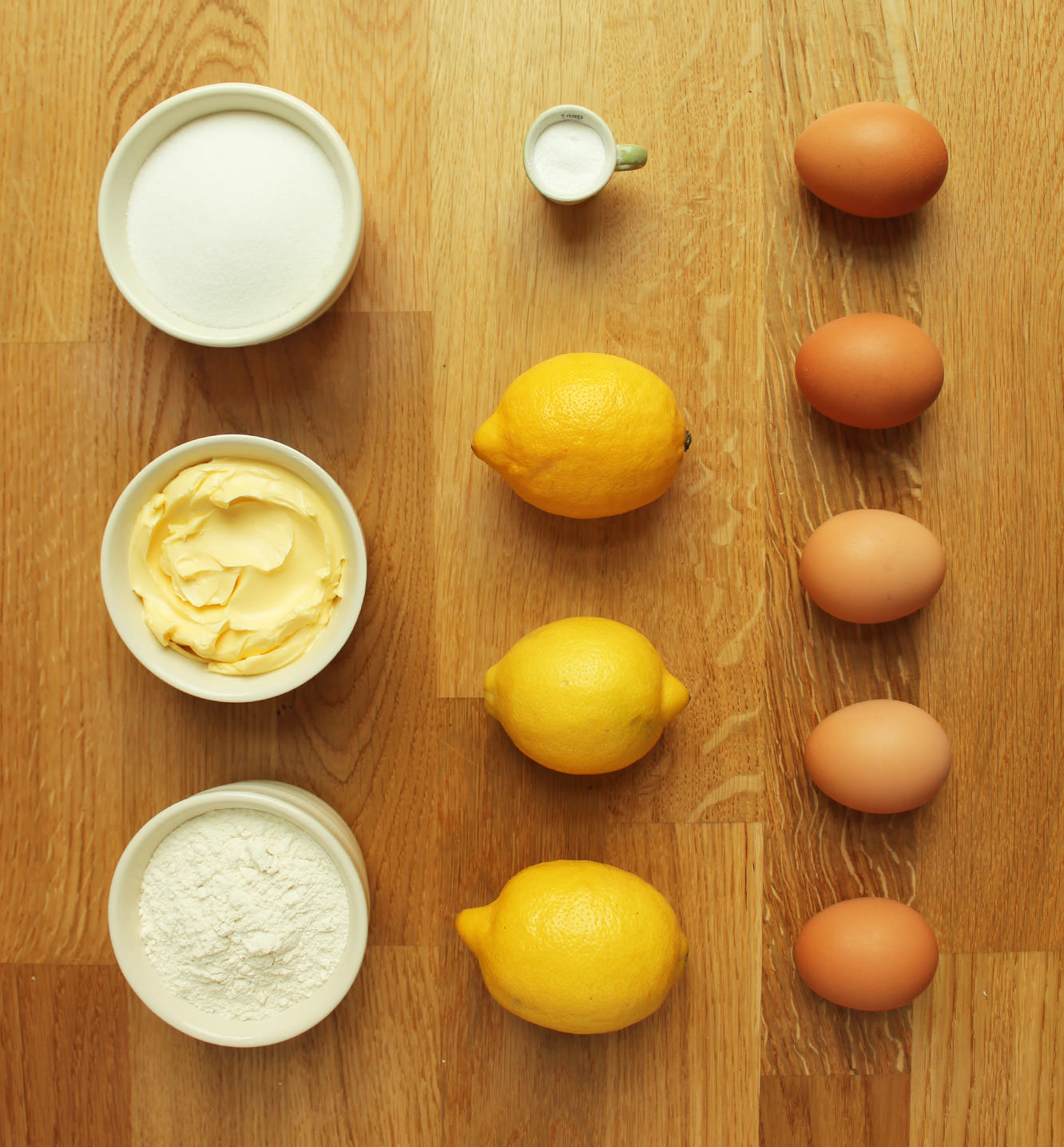 You will need
For the cake:
185g/6.5 oz self raising flour
185g/6.5 oz butter/margarine (I use Stork)
185g/6.5 oz caster sugar
3 eggs
1 tsp bicarbonate of soda
1 tsp vanilla extract/paste
For the frosting/icing:
2 egg whites
225g/8oz caster sugar
1/2 tsp cream of tartar
75ml/2.5 fl oz water
BLOWTORCH (optional)
For the lemon curd:
2 whole eggs
1 egg yolk
85g/3 oz caster sugar
60g/2 oz butter
90ml/3 fl oz freshly squeezed lemon juice (2 lemons should do)
Zest of two lemons
(makes 12)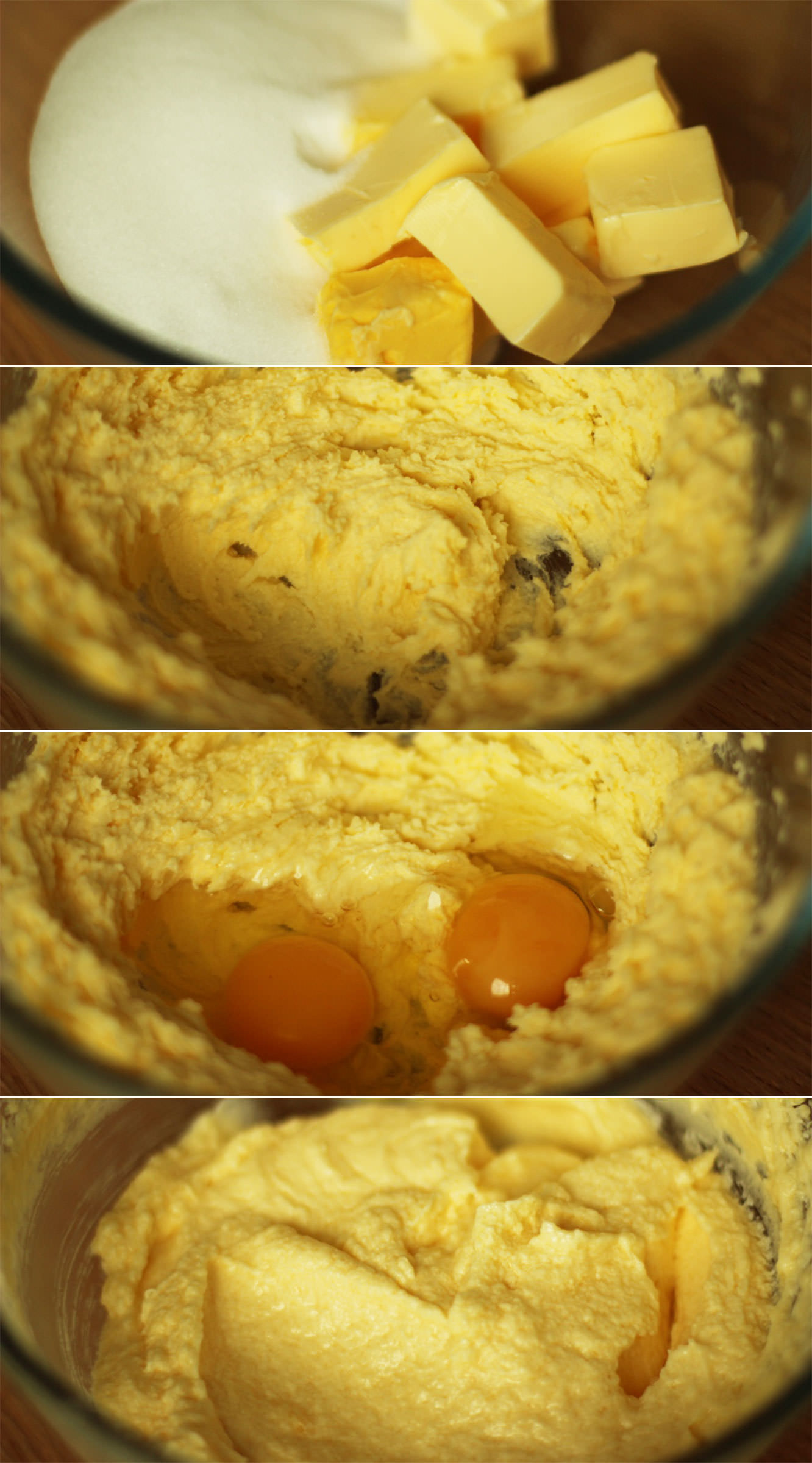 Step one
Using an electric whisk (if you have one, otherwise a wooden spoon will do), whisk together the butter/margarine and sugar.
Add the eggs once the batter is light and fluffy and beat again until combined.
Step two
Add the flour and bicarbonate of soda, vanilla essence if you have it, and whisk until you have a lovely airy consistency.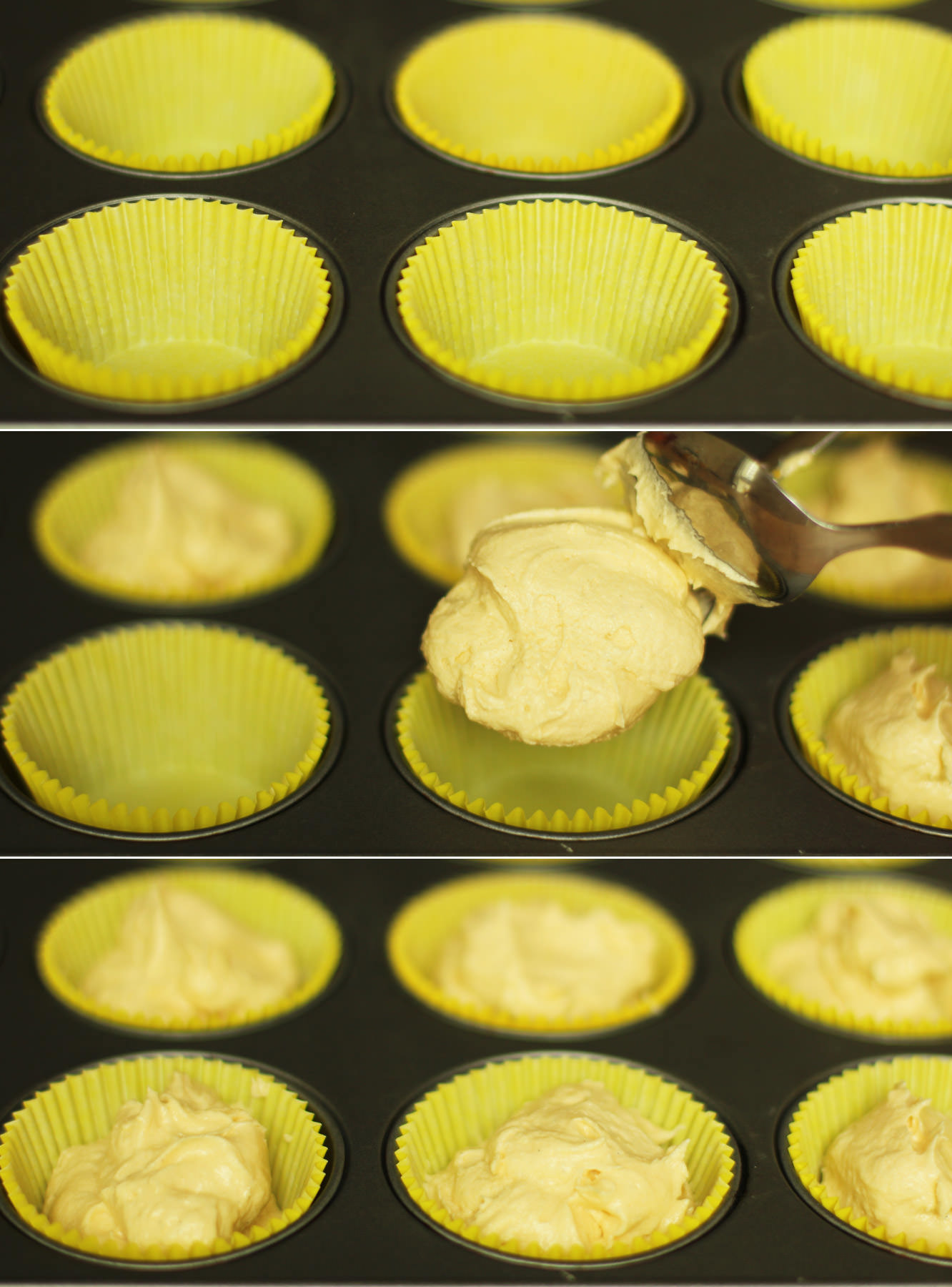 Step three
Spoon the batter into 12 cupcake cases and bake for 20-25 minutes on 350F/180C/gas mark 4.
Once out of the oven leave to cool completely.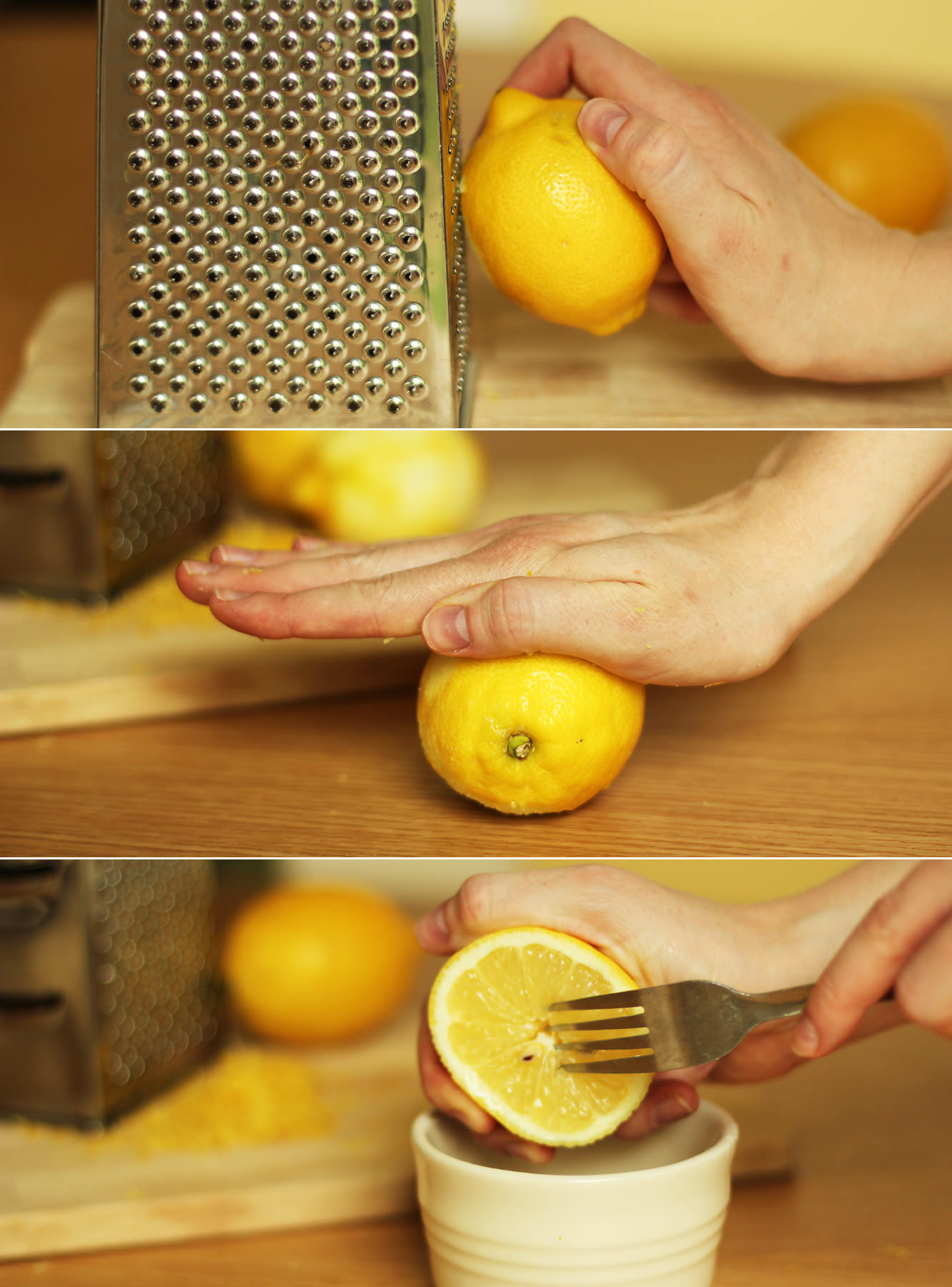 Step four
Zest the lemons.
Roll them around on a smooth, clean surface pressing down firmly. You can also pop them in the microwave for 10-20 seconds. This is all in aide of releasing the juices.
Squeeze the juice until you have 90ml, don't worry if you're slightly over or under.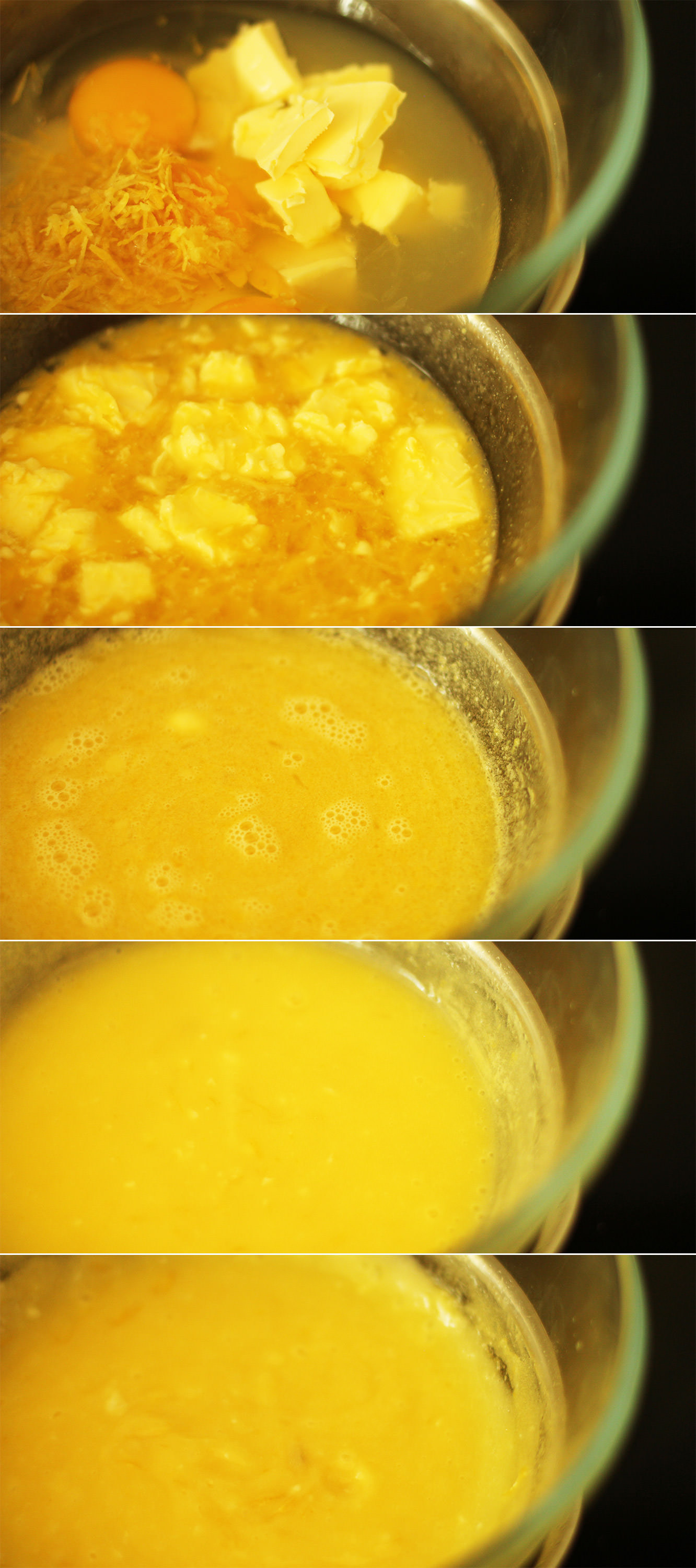 Step five
Set a heatproof bowl above a pan of barely simmering water, ensuring the water isn't touching the bottom of the bowl.
Add all the curd ingredients.
I've sort of been judging the readiness of this by eye. I reckon it takes around 10 minutes for the curd to thicken.
Whisk intermittently and just keep an eye on it. It will thicken more when it cools but ensure that it coats the back of a metal spoon before removing from the heat.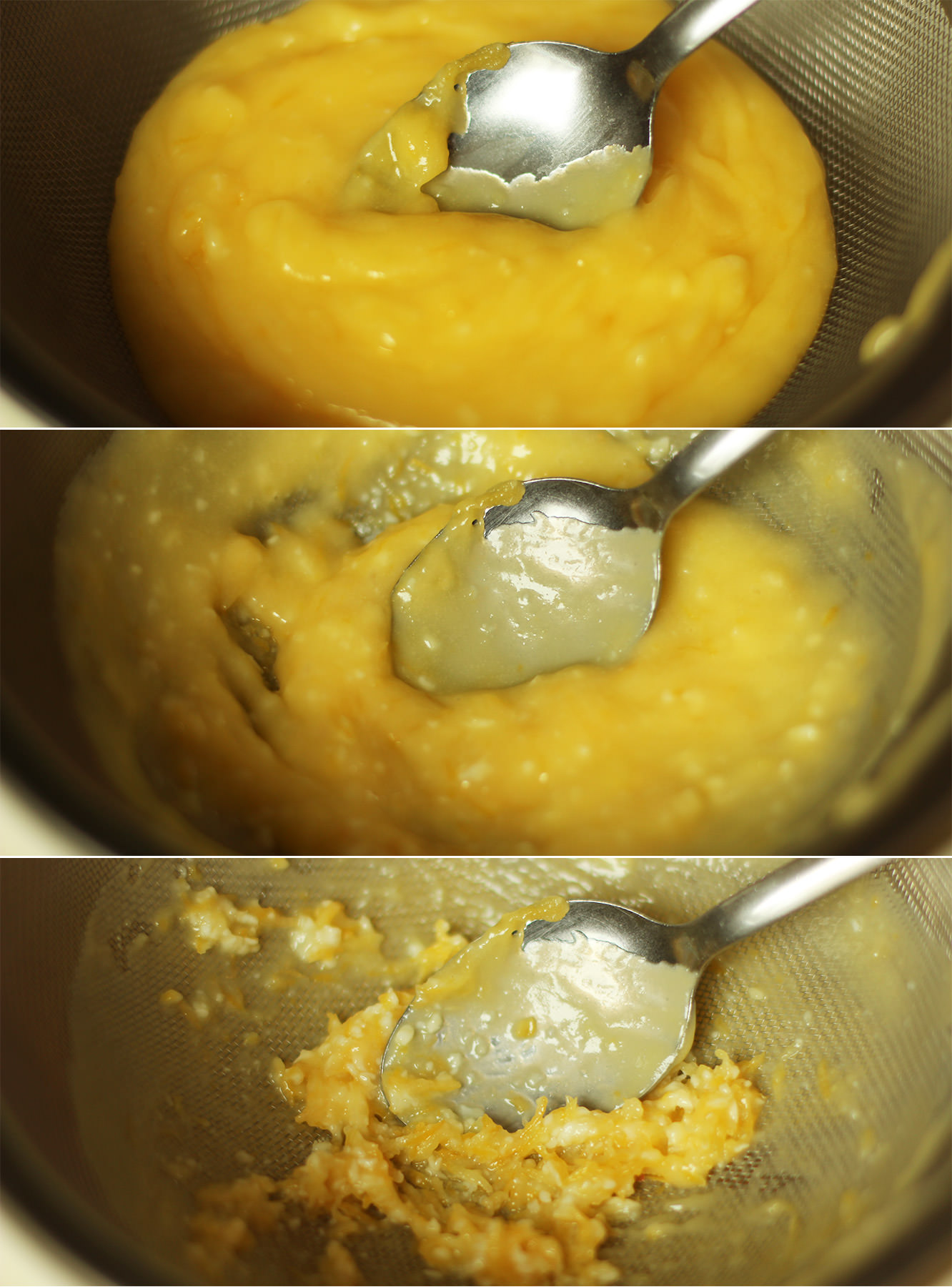 Step six
Sieve the curd by stirring it through with a metal spoon.
Pop it in the fridge to cool it down quicker if you need to.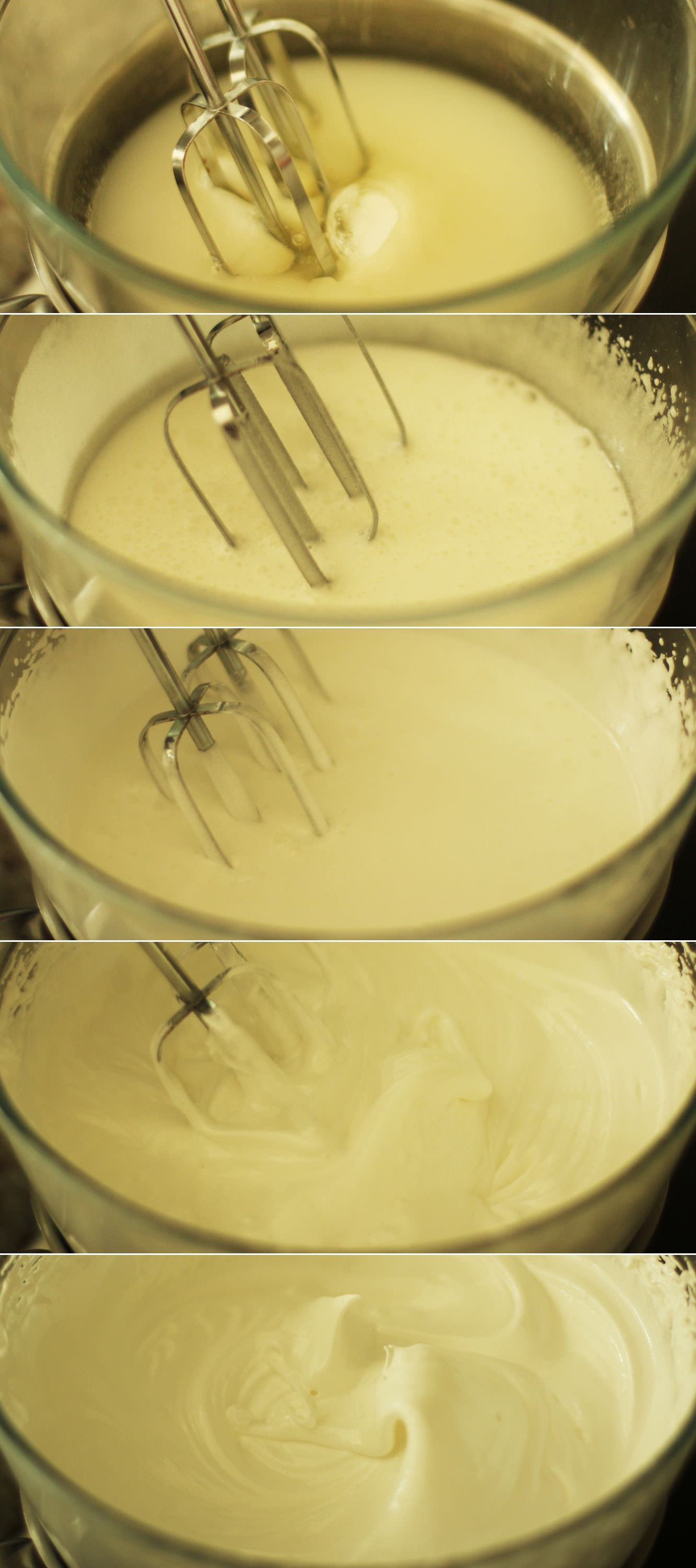 Step six
This is the second time I've made swiss meringue/seven minute frosting in this series. It's so much easier than you would think.
Put the water, sugar, cream of tartar and egg whites into a heatproof bowl. This should be placed over a pan of simmering water. Again, don't let the water touch the bottom of the bowl.
Whisk it for seven minutes, don't leave it. It should be able to hold its own shape and not fall off the whisk when you lift it. If it's not stiff enough just keep whisking for another minute or two.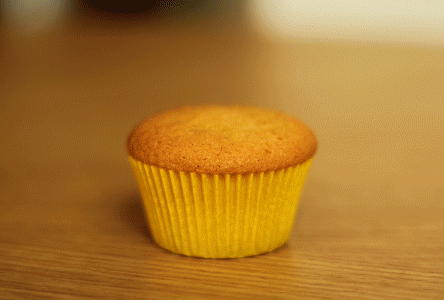 Step seven
Cut a hole out out of the middle of the cupcakes and chop off the triangular bit, keeping the 'lid'. Fill with curd and place the lid back on.
Pipe the frosting on, or even spoon on like a proper old fashioned lemon meringue pie.
If you have a blowtorch, singe that bad boy. If you don't, look at your feet and have a little sad moment. Don't worry though, your cupcakes will still be delicious.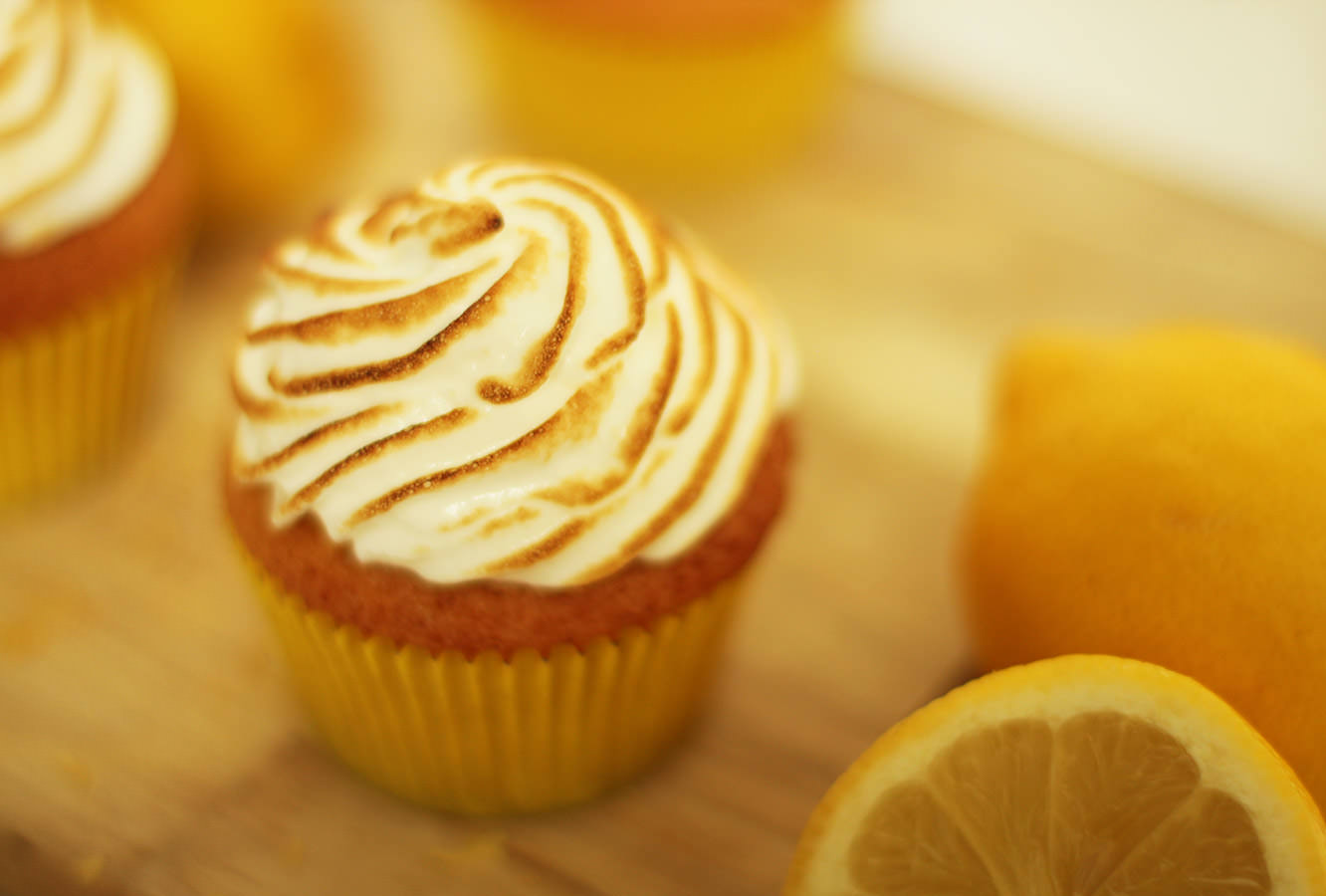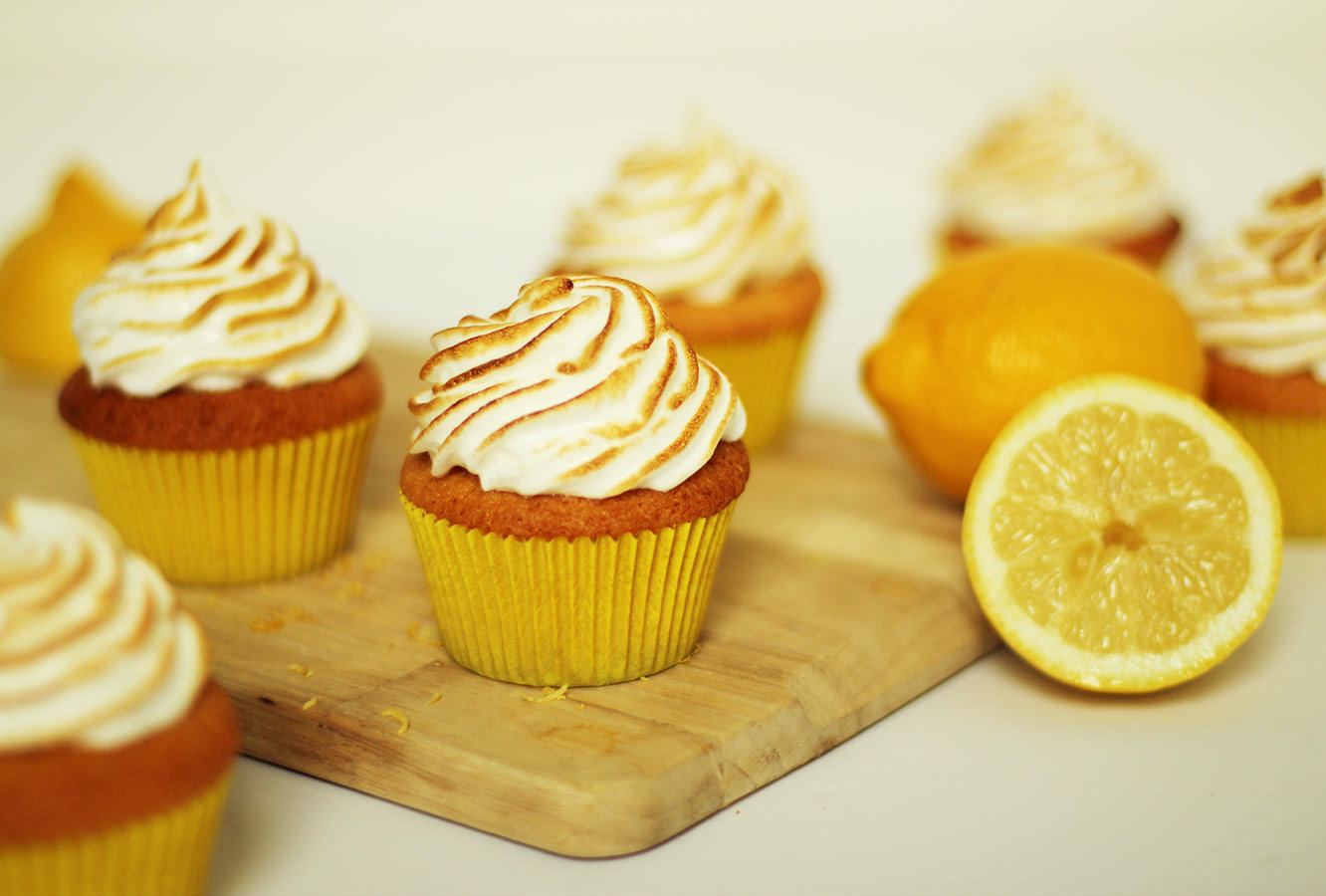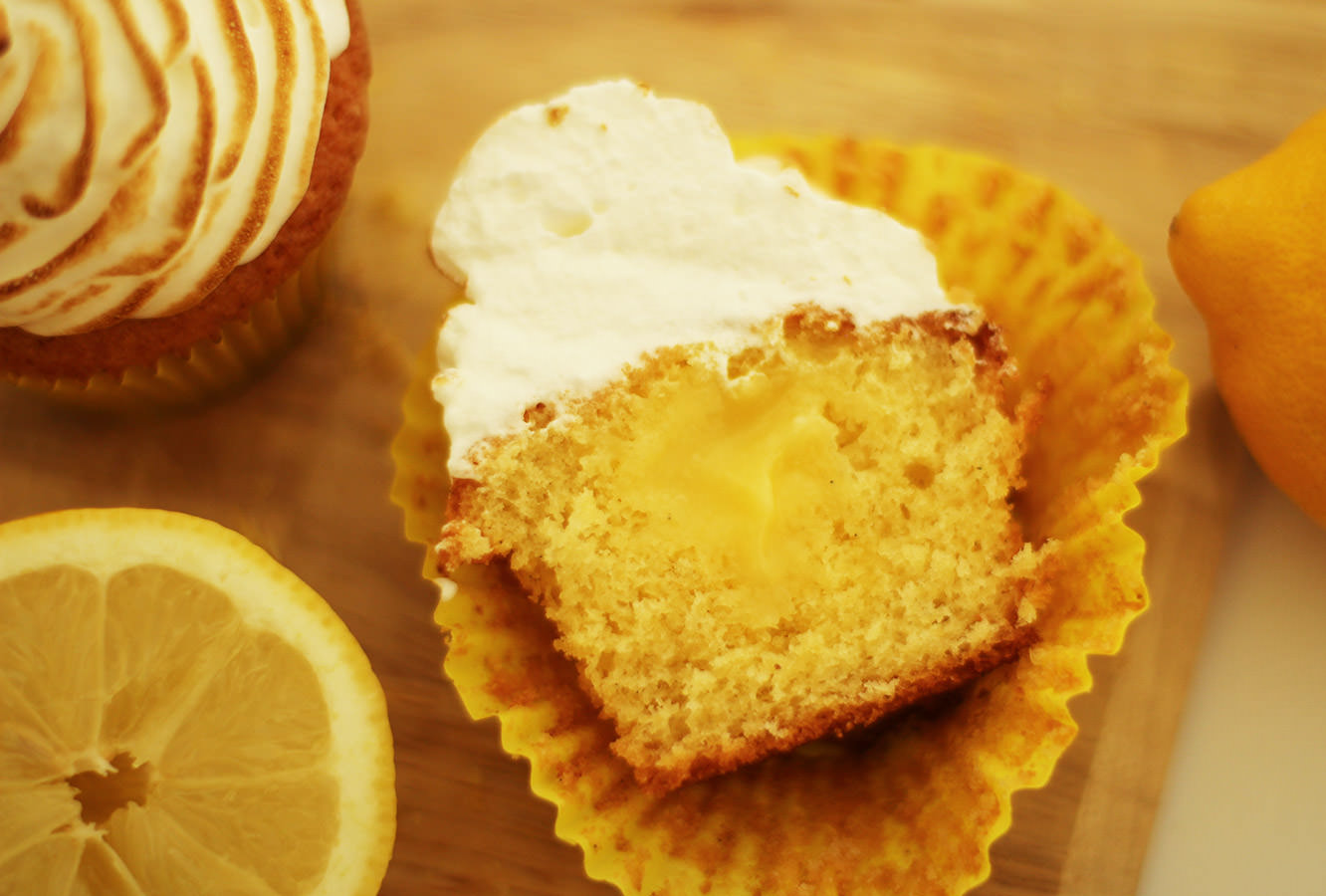 Enjoy!