Week two of the British favourites series. One of the most heavily contested treats in GB, it had to go to court in 1991 to establish once and for all if it were a cake or a biscuit to make sure McVitie's (its creators) were in the right tax category.
This version is 100% a cake and I dare say my favourite of this series, though there are a few still to be baked, so we'll see.
Though this recipe contains an orange curd and a chocolate ganache it's actually pretty easy to make, and has been met with universal approval by all who have consumed, so please don't be put off.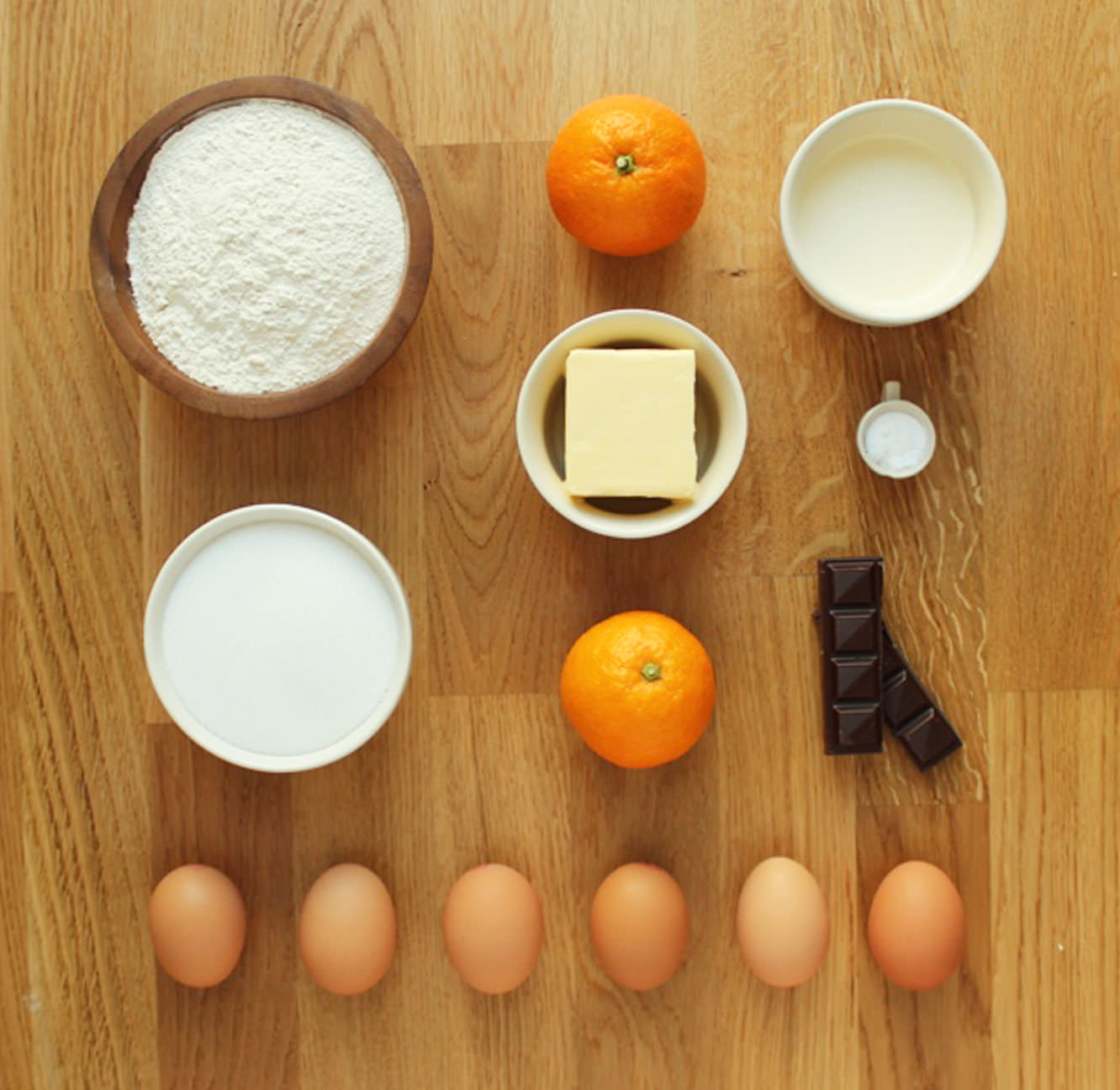 You will need
For the cake:
185g/6.5 oz self raising flour
185g/6.5 oz butter/margarine (I use Stork)
185g/6.5 oz caster sugar
3 eggs
1 tsp bicarbonate of soda
1 tsp vanilla extract/paste
For the orange curd:
2 whole eggs
1 egg yolk
85g/3 oz caster sugar
60g/2 oz butter
90ml/3 fl oz freshly squeezed orange juice (2 oranges should do)
Zest of one orange
For the ganache:
150ml/5 fl oz double cream
200g/7 oz dark chocolate
(makes 12)

Step one
Zest one of the oranges on the smallest setting of your grater. If you don't have a small setting don't worry, we're going to sieve it later. If you don't have a small setting or a sieve then you're stuffed, and a little odd.
Step two
Roll the oranges around to release the juices a little more. I also give them 10-20 seconds in the microwave.
Juice them using a juicer or a fork until you have the required 90ml.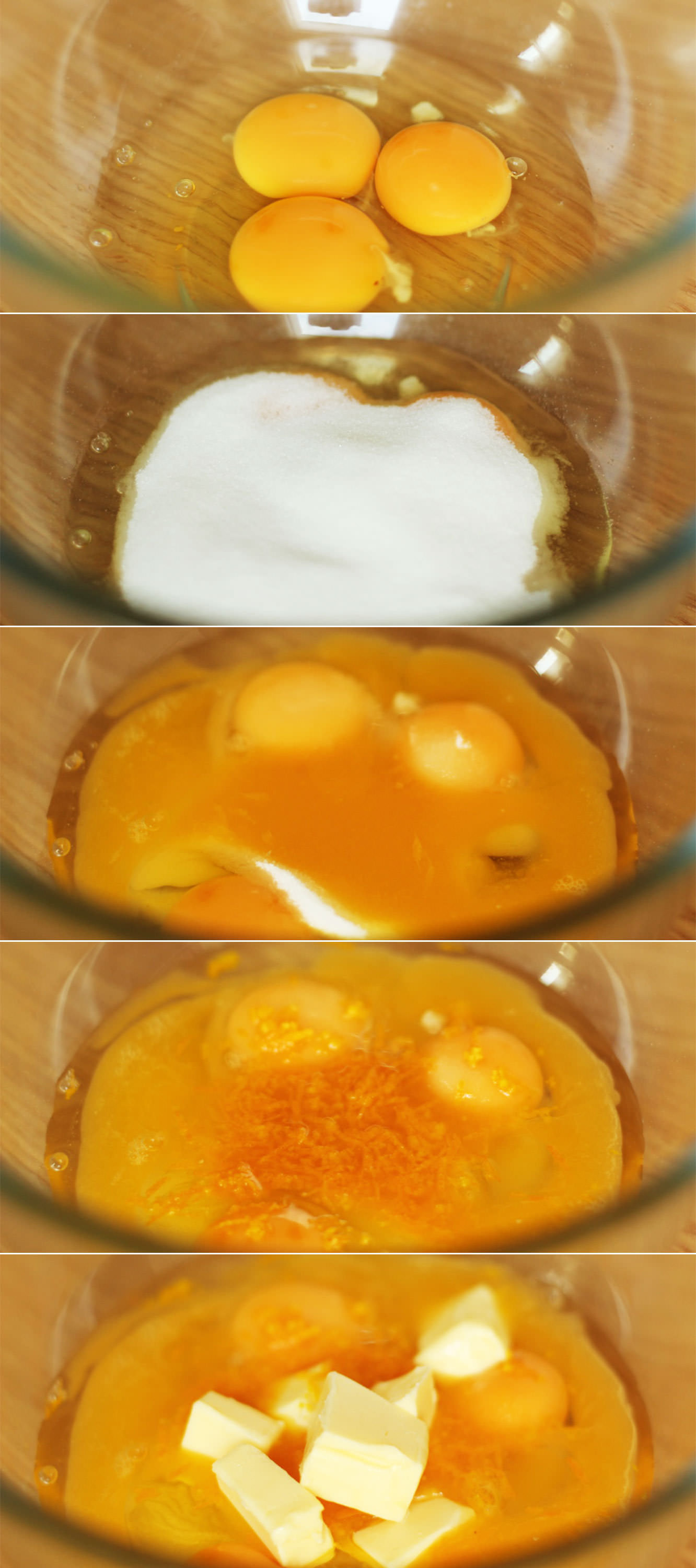 Step three
Combine the eggs and yolk, sugar, butter and the orange related ingredients into a heatproof bowl.
Set aside a little bit of zest aside to decorate with later.
Step four
Place the bowl on top of a pan of simmering water. Stir regularly with a whisk until the mixture thickens. It should coat the back of a metal spoon without sliding off and will be fairly opaque and lighter in colour too.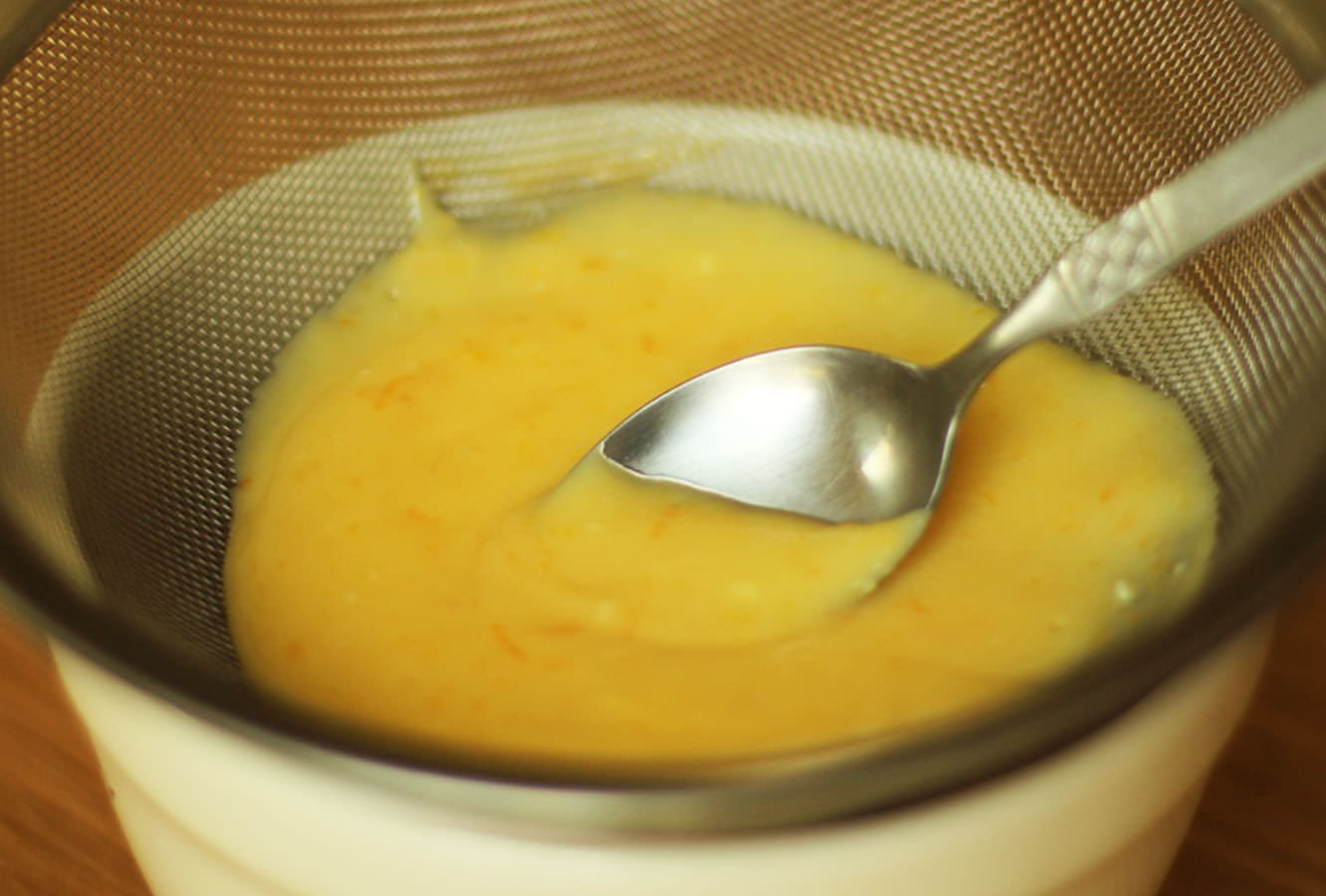 Step five
Sieve the mixture to remove the zest. Stir with a dessert spoon to get as much of the mixture through the sieve as possible.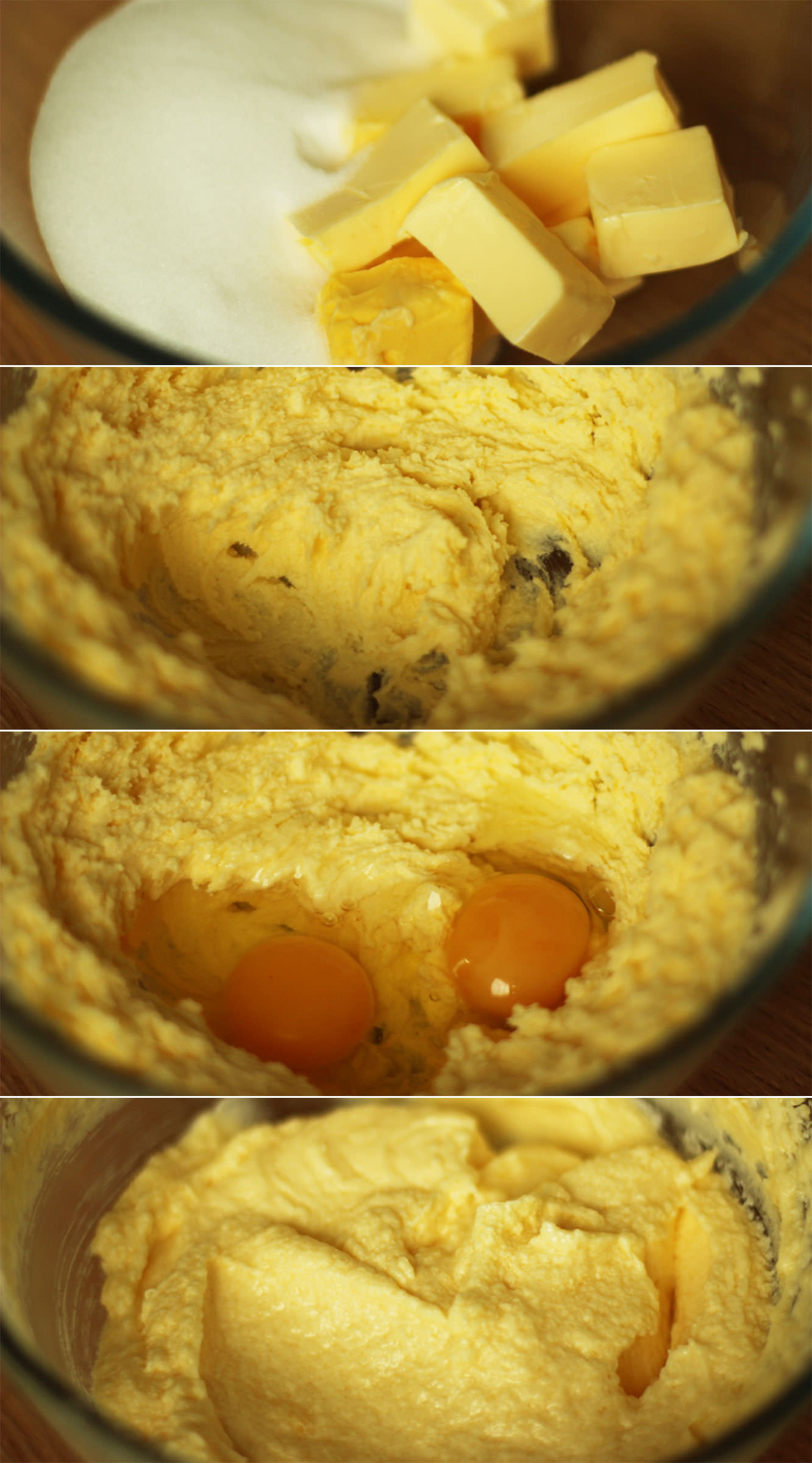 Step six
It's time to make the cakes! This is a basic sponge recipe as the base of a jaffa cake is not flavoured per se. If you want an extra boost of flavour you could zest the second orange and add it to the cake batter. I've not actually tried this (though I expect it would be nice) and they are good without so not to worry if you don't fancy it.
Combine the butter/margarine and the caster sugar. Using an electric whisk beat until smooth and fluffy. Add the eggs and whisk again.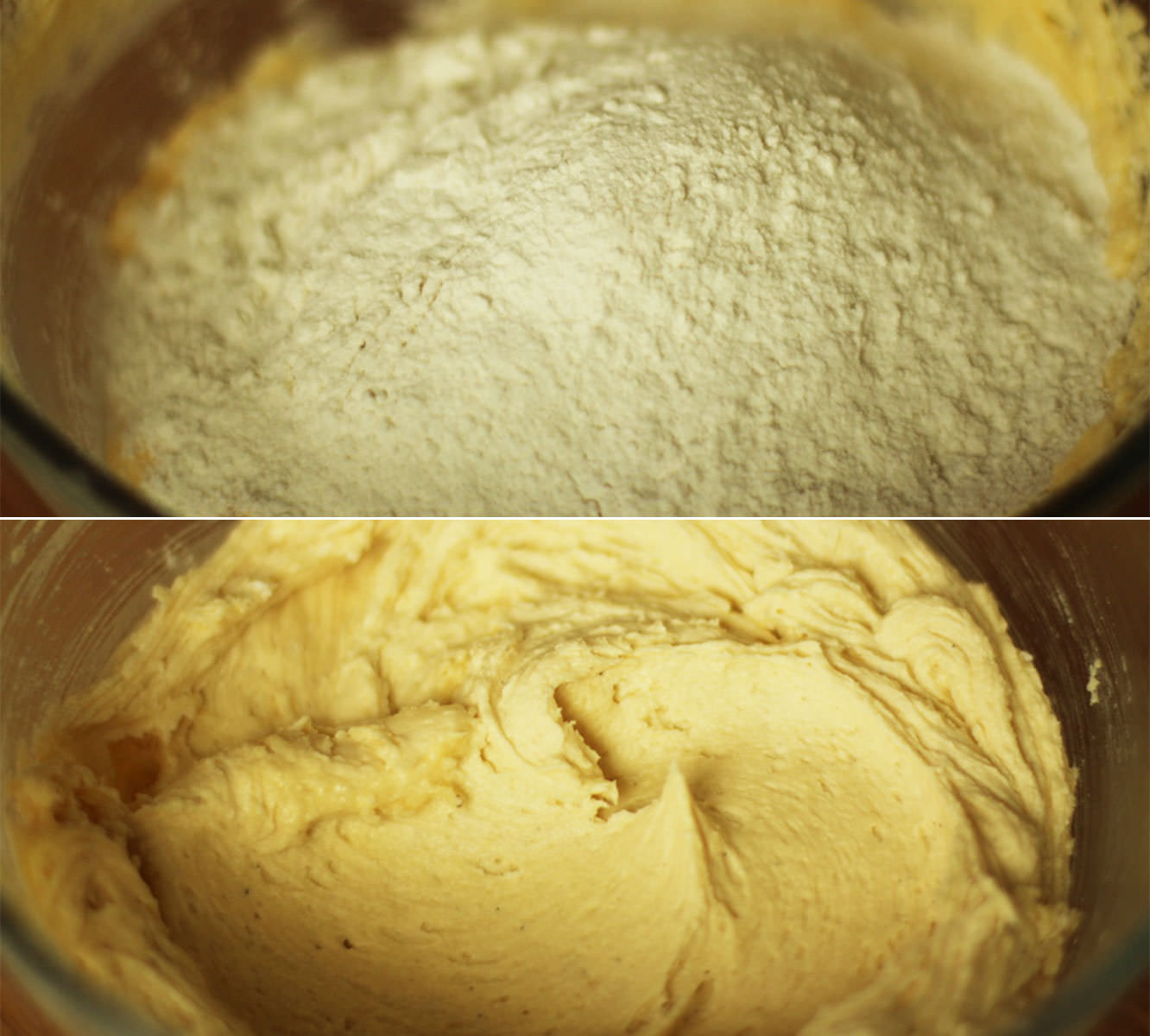 Step seven
Beat in the flour, bicarbonate of soda and vanilla until fully combined.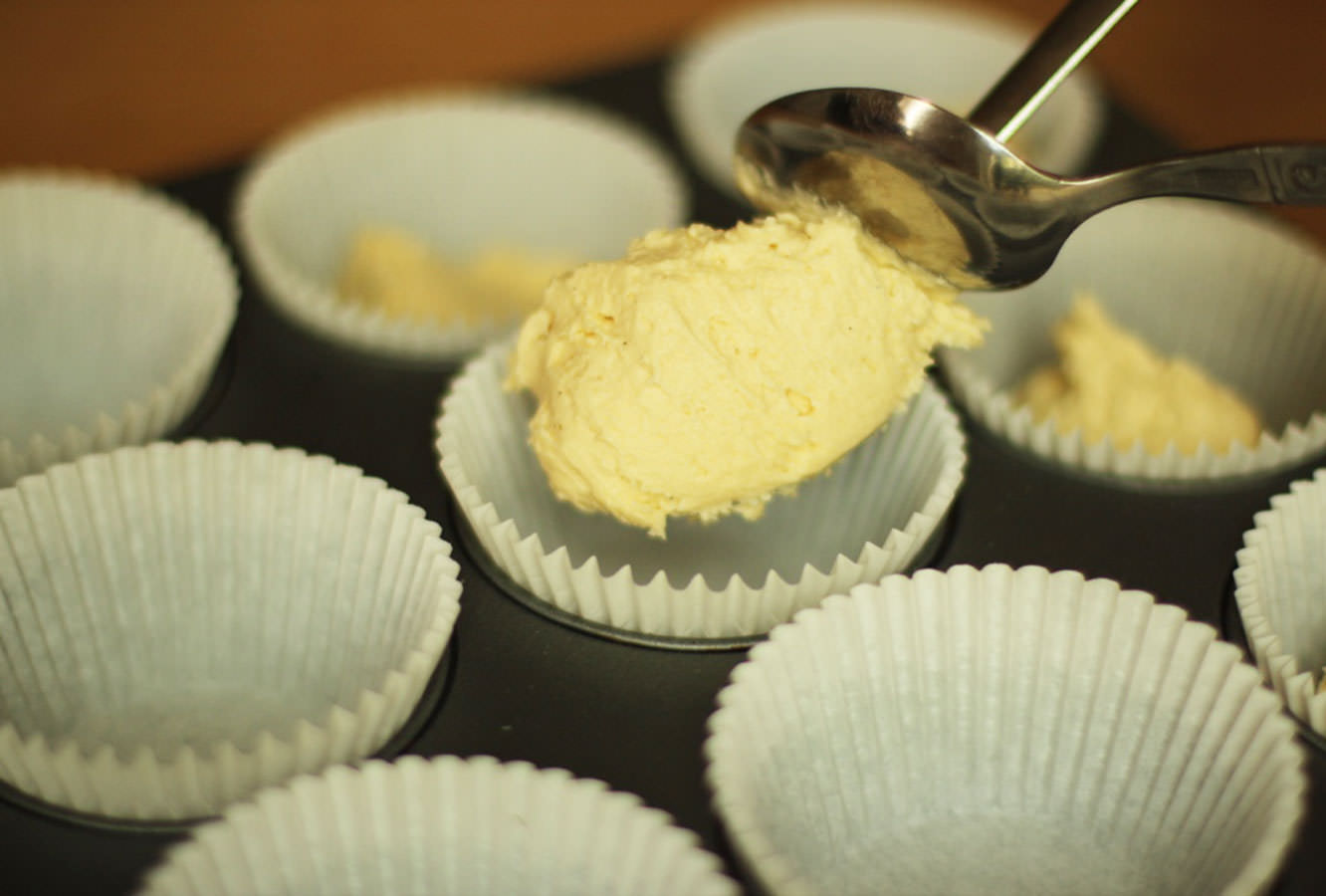 Step eight
Spoon the mixture evenly into 12 cupcake cases. It's about two dessert spoons per case, but just keep topping up until you run out.
Bake on gas mark 4/180C/350F for 20-25 minutes. Take care not to open the oven halfway through or your cakes will sink.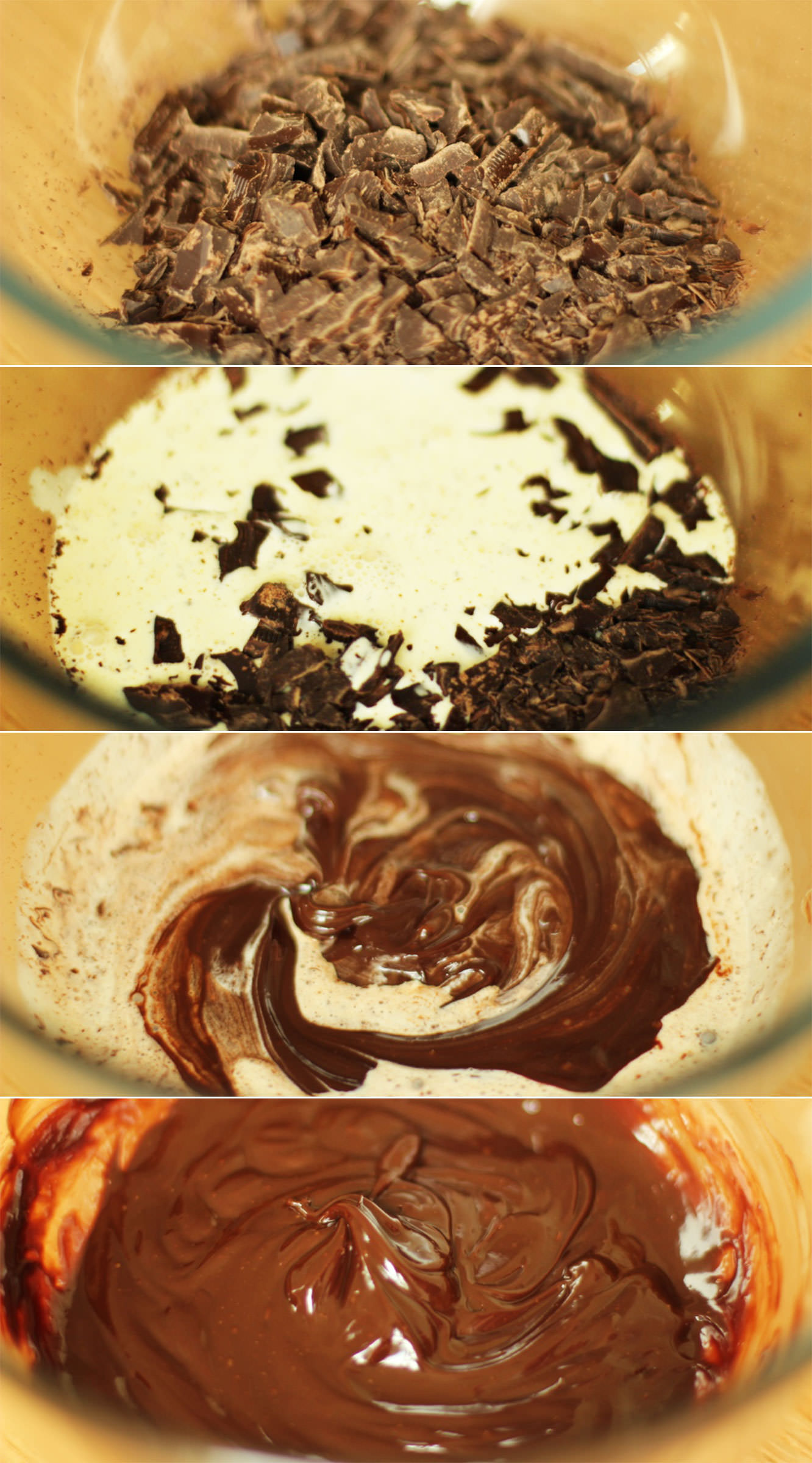 Step nine
While the cakes are cooling make the ganache.
Finely chop the chocolate (or grate it if you're super keen) and place in a clean bowl. Heat the cream in a saucepan. Do this slowly on a low heat, it burns quite easily.
The cream only needs to barely simmer before being poured over the chocolate and stirred until smooth.
The ganache won't take long until it's ready to pipe so only prepare it when the cakes and orange curd are nearly cooled.
You will know it's ready when you drop a spoonful back into the bowl and it holds it's shape.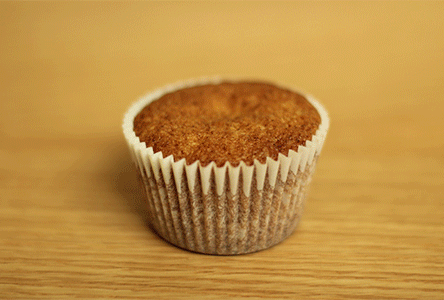 Step ten
Cut a section of sponge out the middle with a small veg knife, and chop off the pointy bit, saving the lid.
Fill with curd and place the sponge lid back on.
Point a piping bag full of ganache straight down and squeeze. You may need to use the tip of the back to spread it out a little as you go.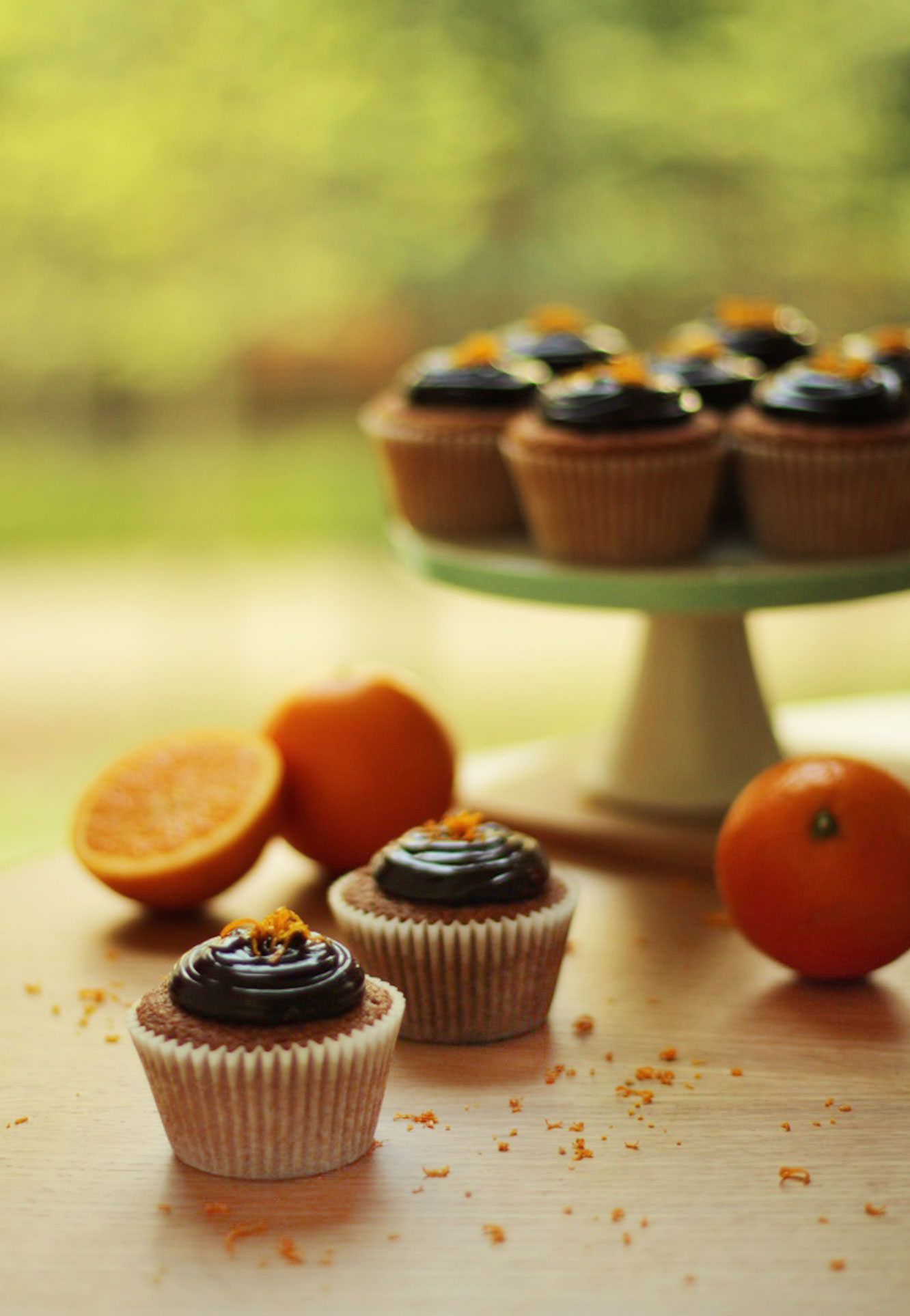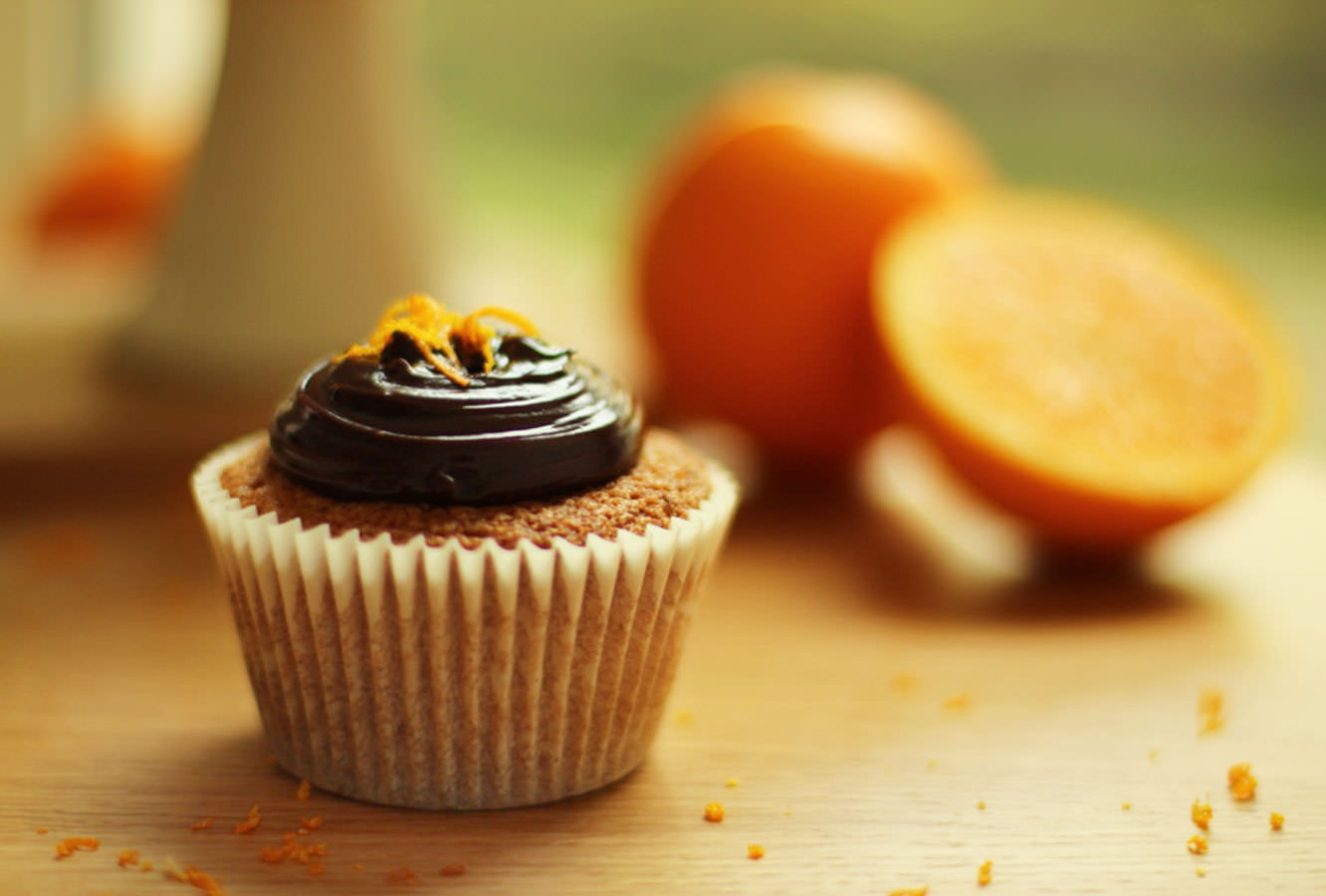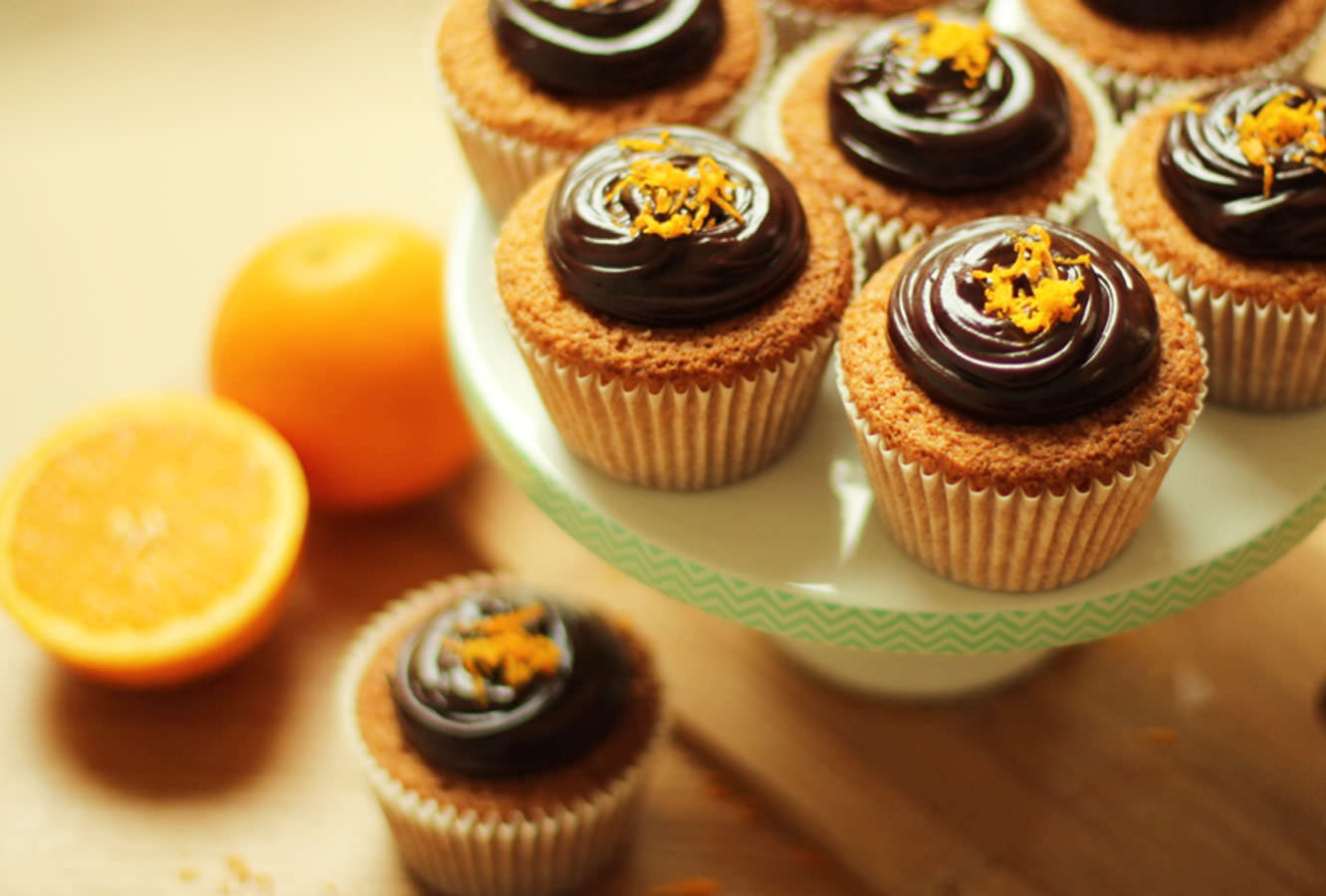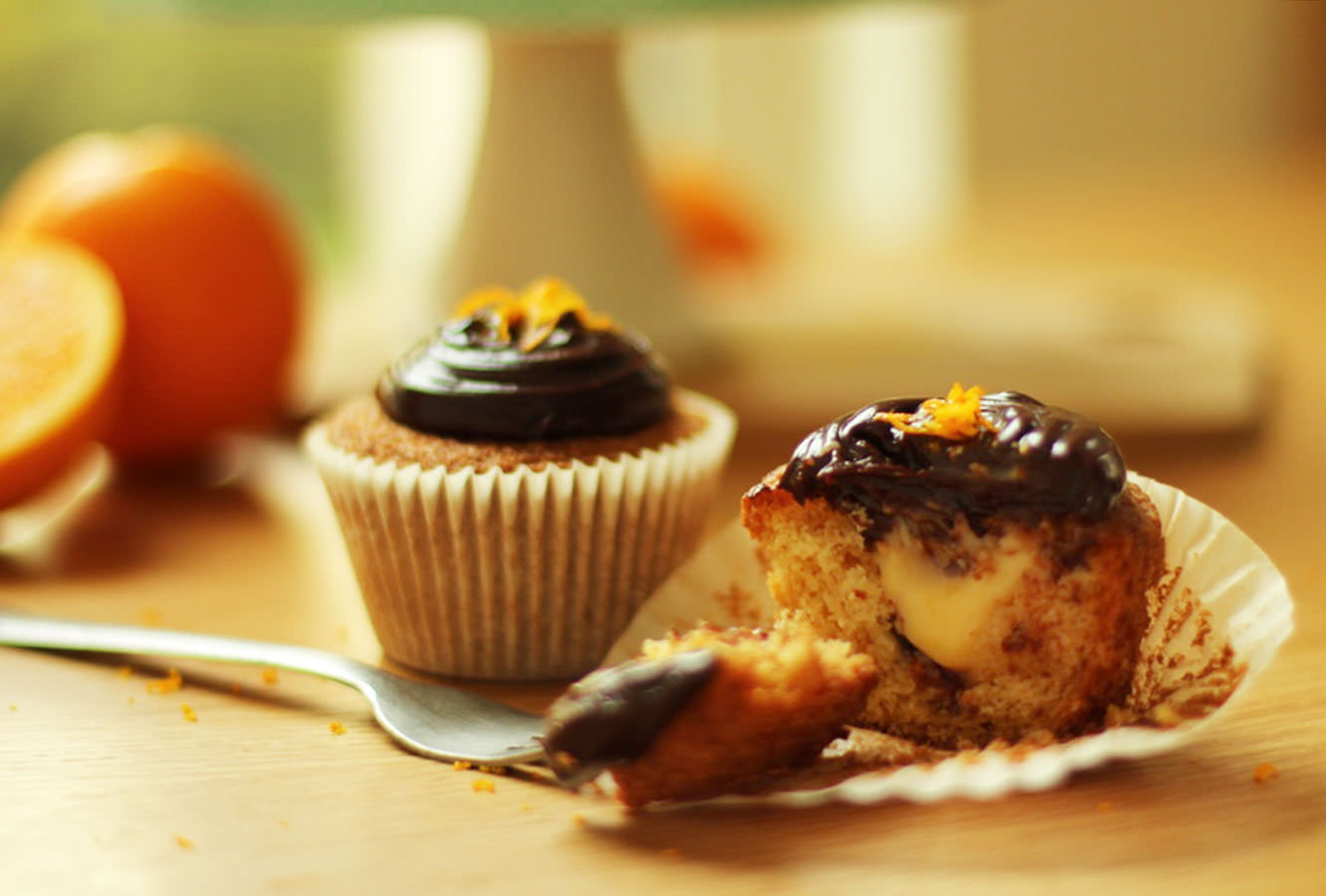 Enjoy!!