It's almost EASTER.
I've had these little bunny pops in my mind's eye for a while now. I'll precursor this post with saying they don't look exactly how I imagined. Sure, they do look a bit like Pikachu, but they are scrummy, so I vote worth the time if you've a free afternoon and a healthy dose of patience in your arsenal.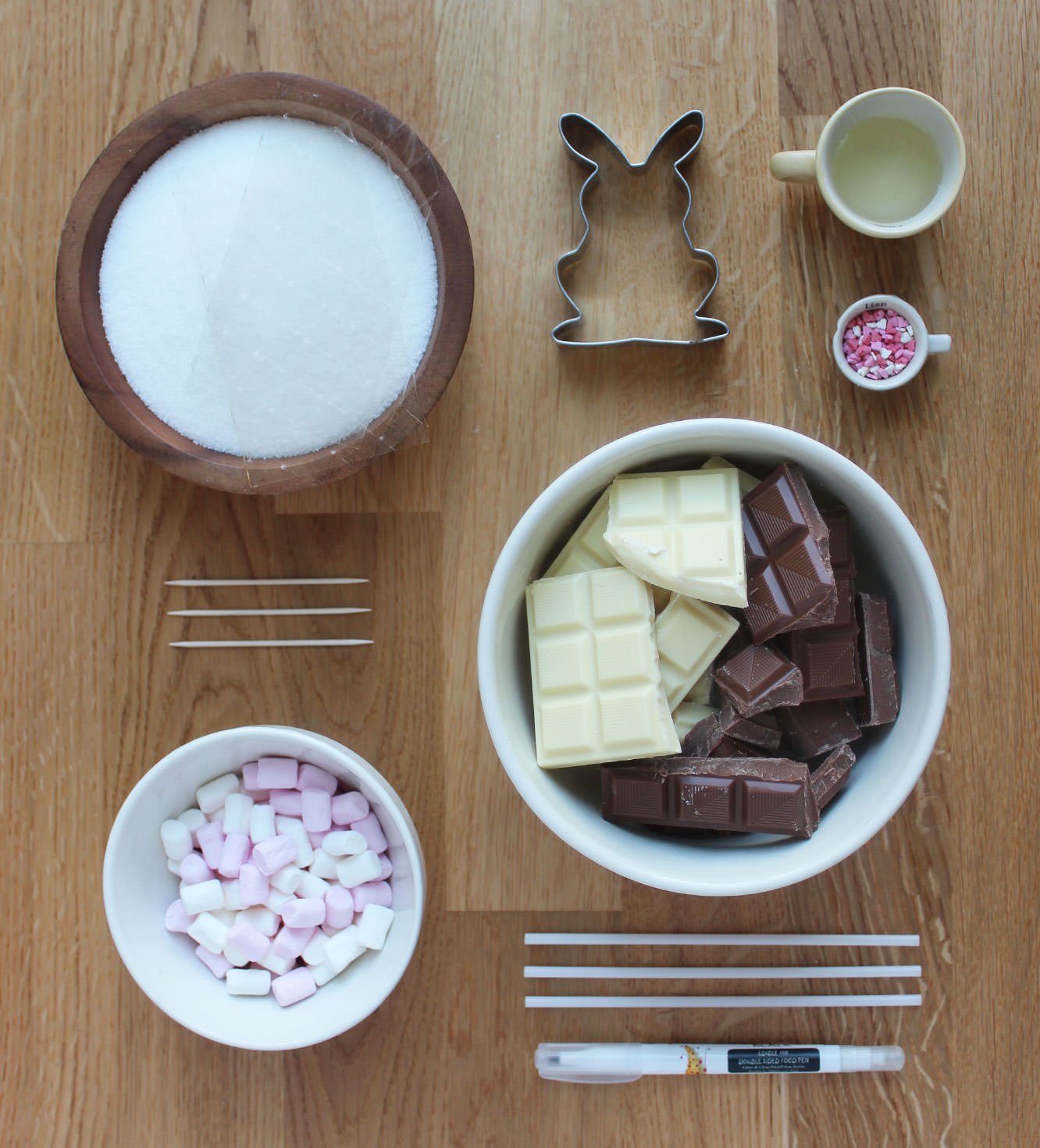 You will need
9 gelatine sheets
300g/10.5 oz granulated sugar
2 egg whites
1 tbsp liquid glucose (you can find this in a squeezy toothpaste type tube in the baking section)
2-3 tsp extract of your choice (but I HIGHLY recommend 'buttery caramel' from the natural professional flavours range – bought at Lakeland)
600-800g/1lb 5 oz – 1lb 12 oz chocolate for dipping (having sampled milk and white, I'd go white)
Sugar confetti for faces
Edible ink pen (or melted dark chocolate and a cocktail stick)
Icing sugar for dusting
A sugar thermometer
A bunny cutter (I got this from Amazon)
A handful of mini marshmallows (for fluffy bunny tails)
Cake pop sticks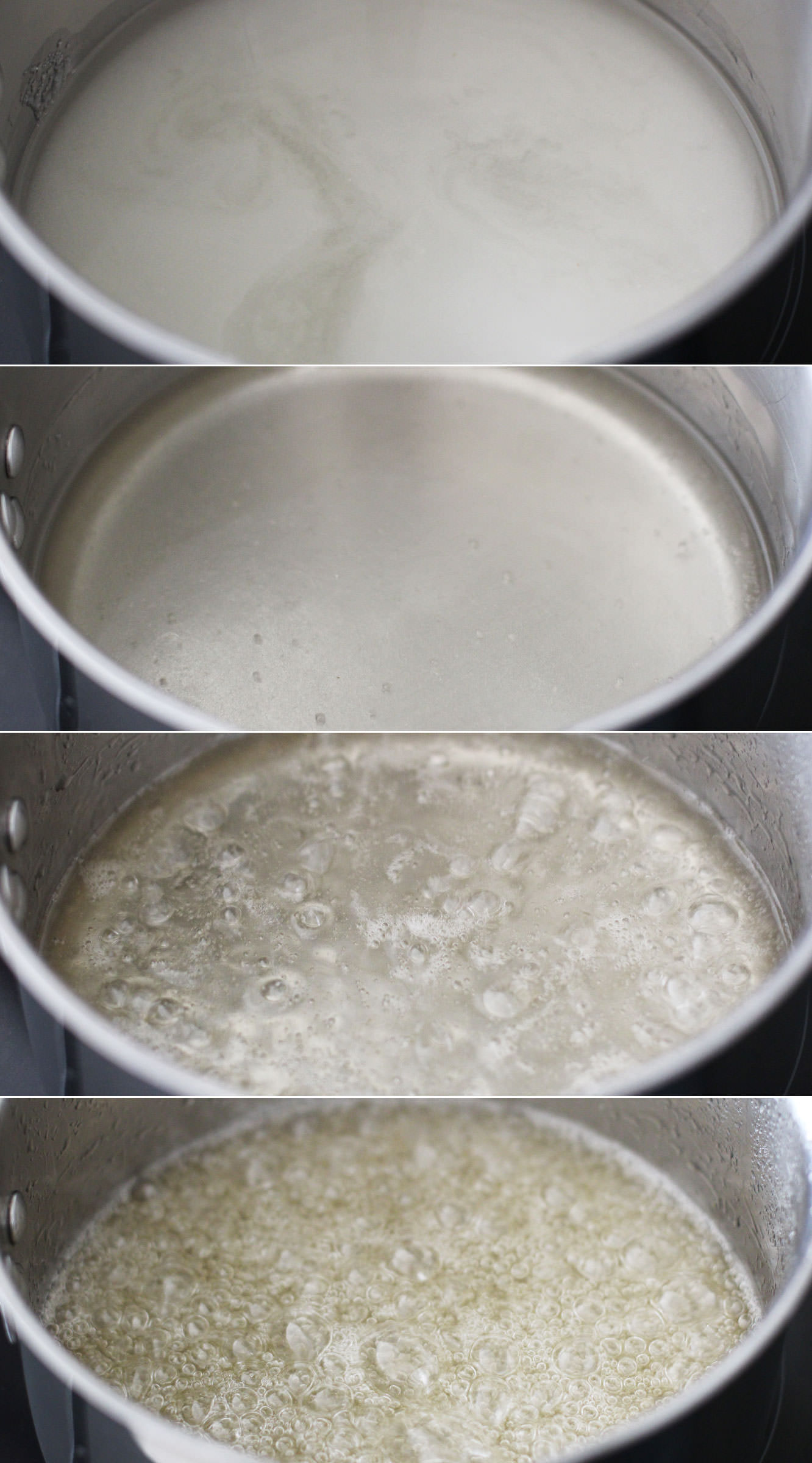 Step one
In a cereal bowl, soak the gelatine in 150ml/5 fl oz cold water. Set aside.
Step two
Combine the sugar, 150ml/5 fl oz water (different to the gelatine water) and the liquid glucose in a smallish saucepan. Allow the sugar to dissolve on a low heat, and then turn it up to medium-high. Be careful not to burn the sugar or any of your extremities.
The temperature you want this to get to is 118 C. It will feel like it will never get there, but stay strong.
Step three
While the sugar is bubbling away take the opportunity to dust a brownie tin with icing sugar. Use a really small amount of olive oil before dusting to hold the icing sugar to the pan.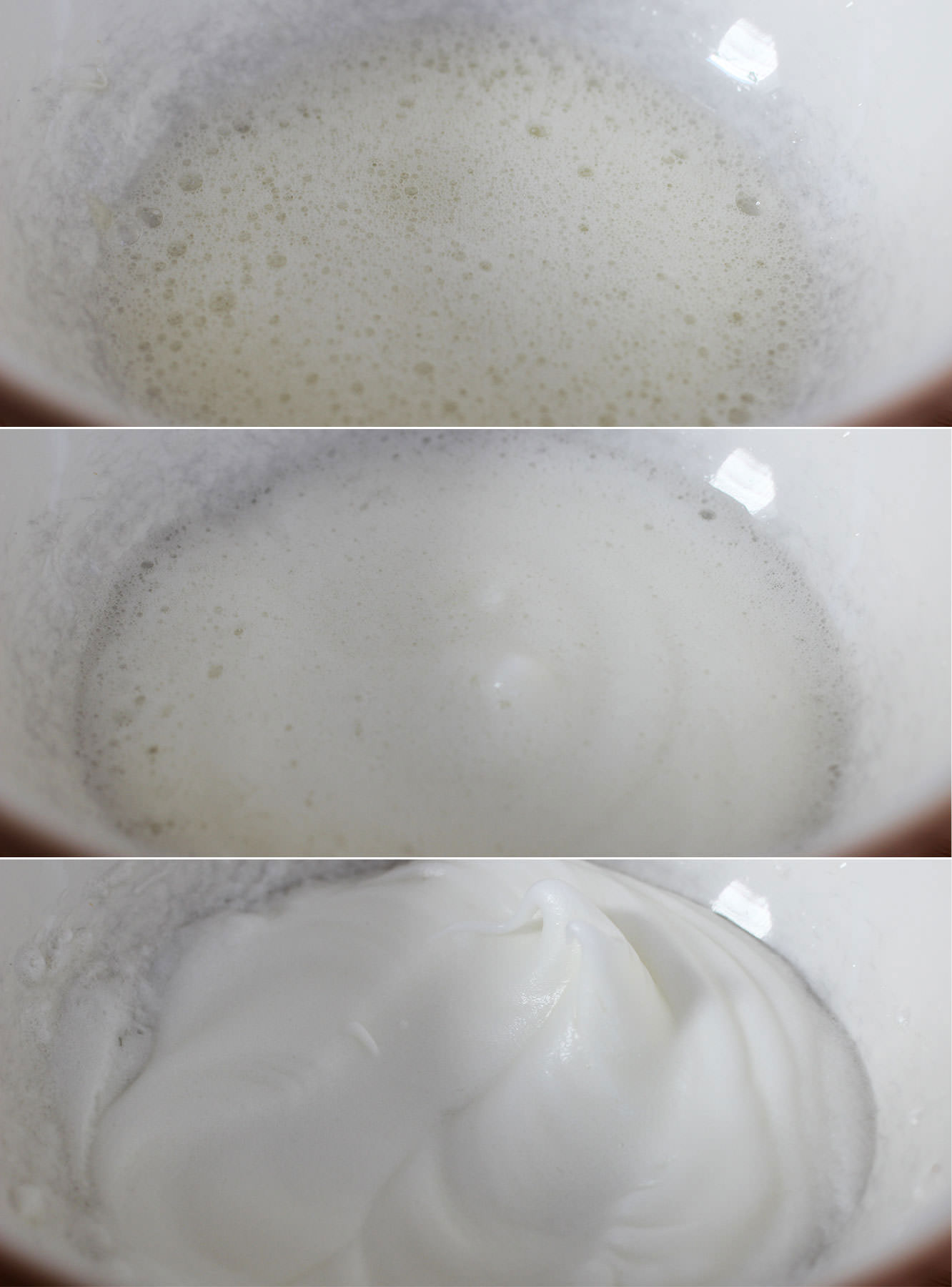 Step four
Place the egg whites in a metal or glass bowl, never plastic. Or you know, if you want to wreck your lovely Mason Cash bowl by using an electric whisk on it, by all means do. Those handsome grey marks? You could have those too.
When the sugar gets to somewhere around 112-115C whisk the egg whites into stiff peaks.
Step five
When the sugar reaches 118C take it off the heat.
Squeeze the gelatine out a bit and add it to the sugar mix. It will bubble right up so don't panic. It should settle pretty quickly.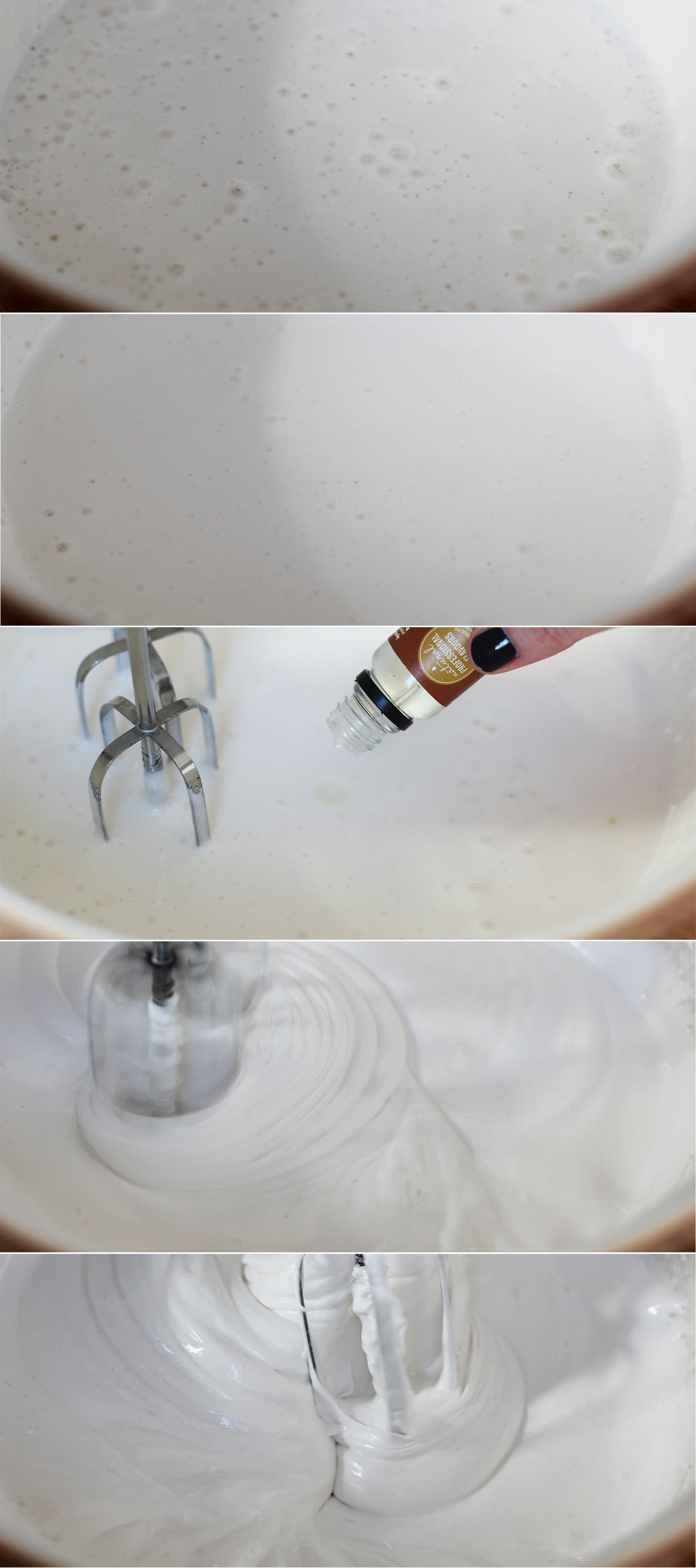 Step six
Pour the hot sugar into the eggs, but make sure you're whisking continually to avoid a big lump of sugar at the bottom of the bowl.
Whisk until the mixture holds its shape well and is quite thick. This can take up to ten minutes.
Somewhere during the whisking (probably when you need to give your arm a rest) add the flavouring. Vanilla extract is lovely in these but they will take basically anything you fancy. Like I said in the ingredients list I really recommend 'Buttery Caramel' from the Natural Professional Flavours brand.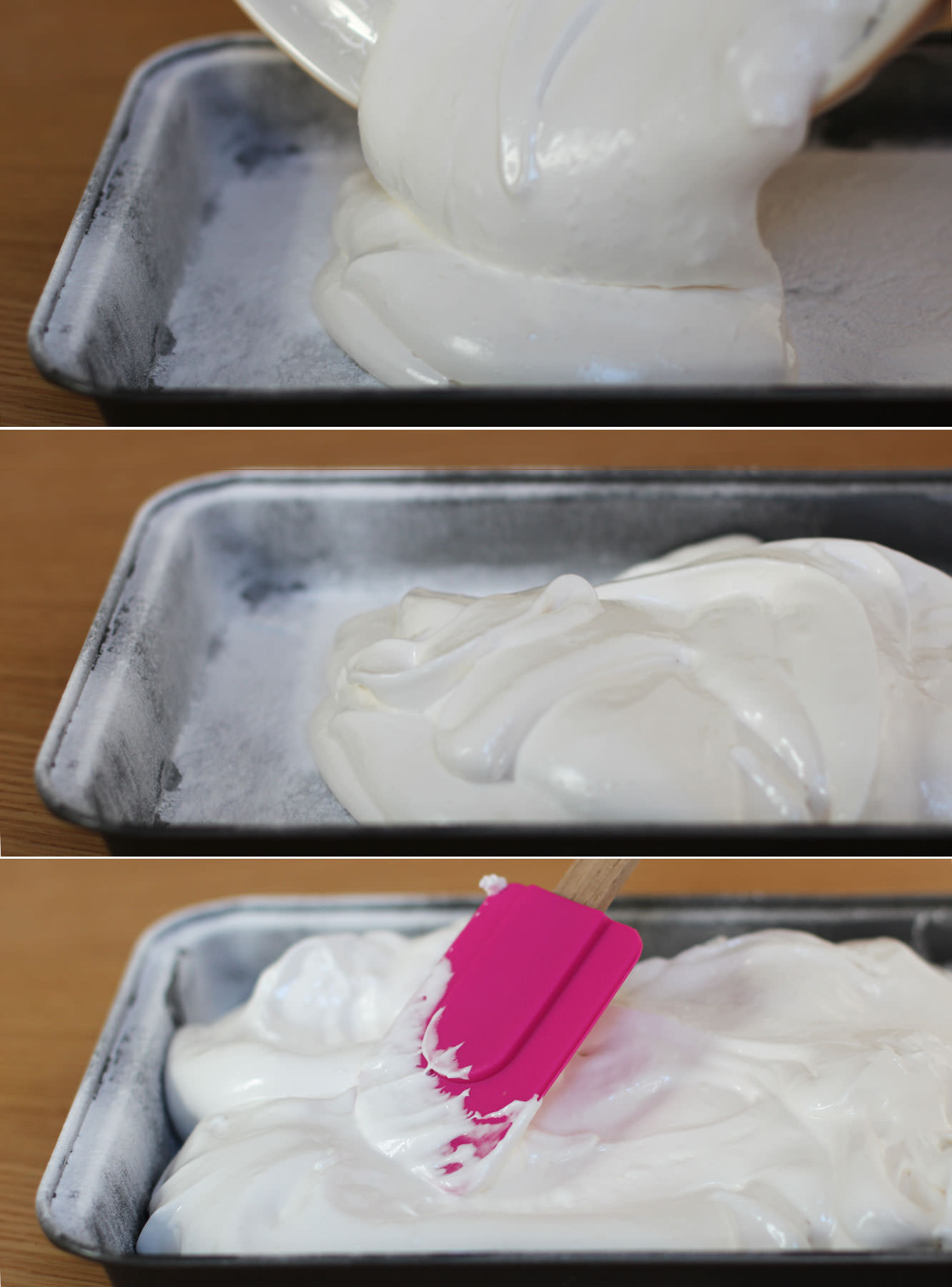 Step seven
Pour the mixture into the prepared tin and smooth out as much as possible.
Dust with icing sugar and leave to set for about an hour.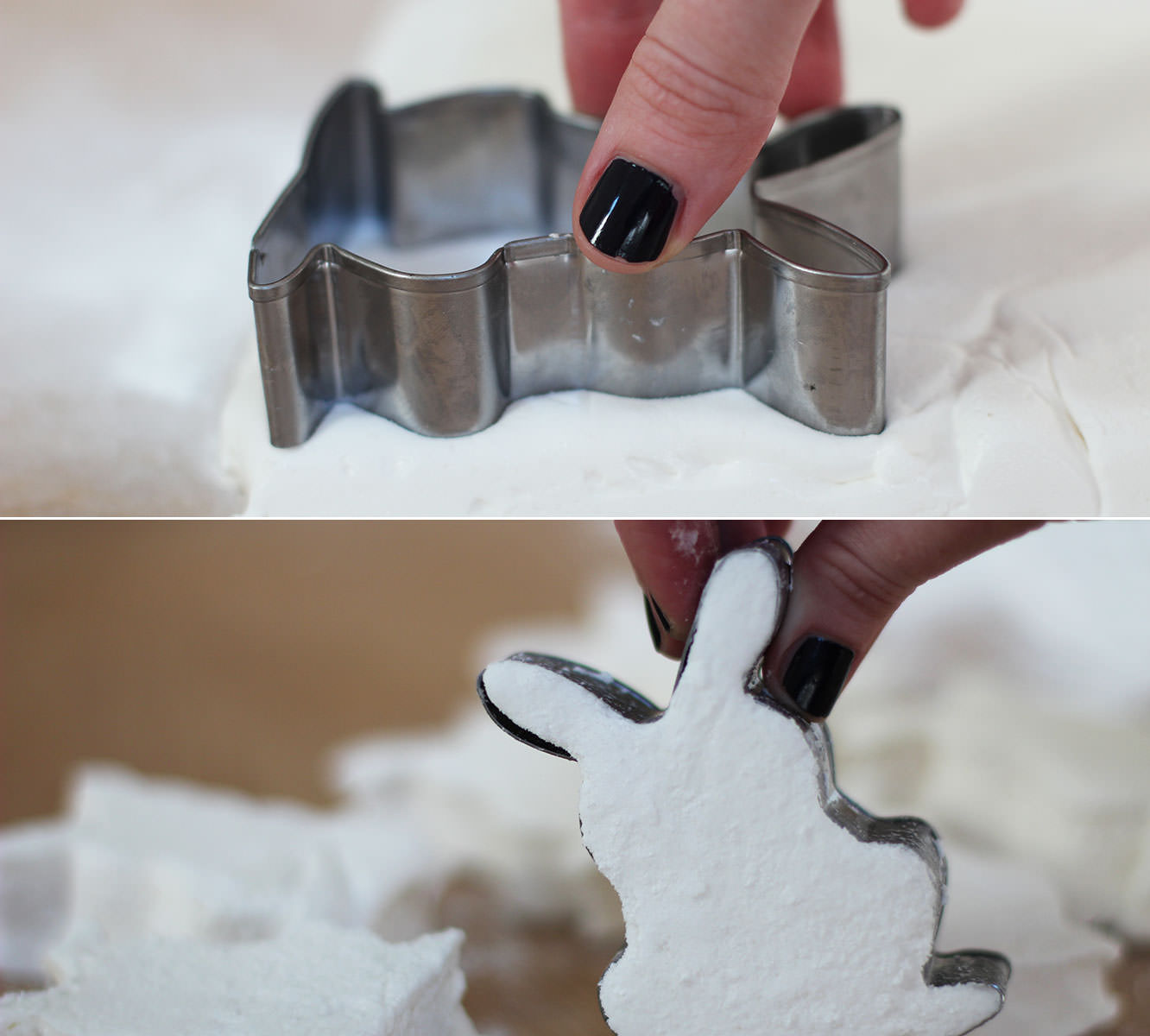 Step eight
Turn the marshmallow out onto a clean surface.
Cut as many bunnies as you can out of the sheet of marshmallow. This will vary depending on your tin and cutter size. I got nine out of mine.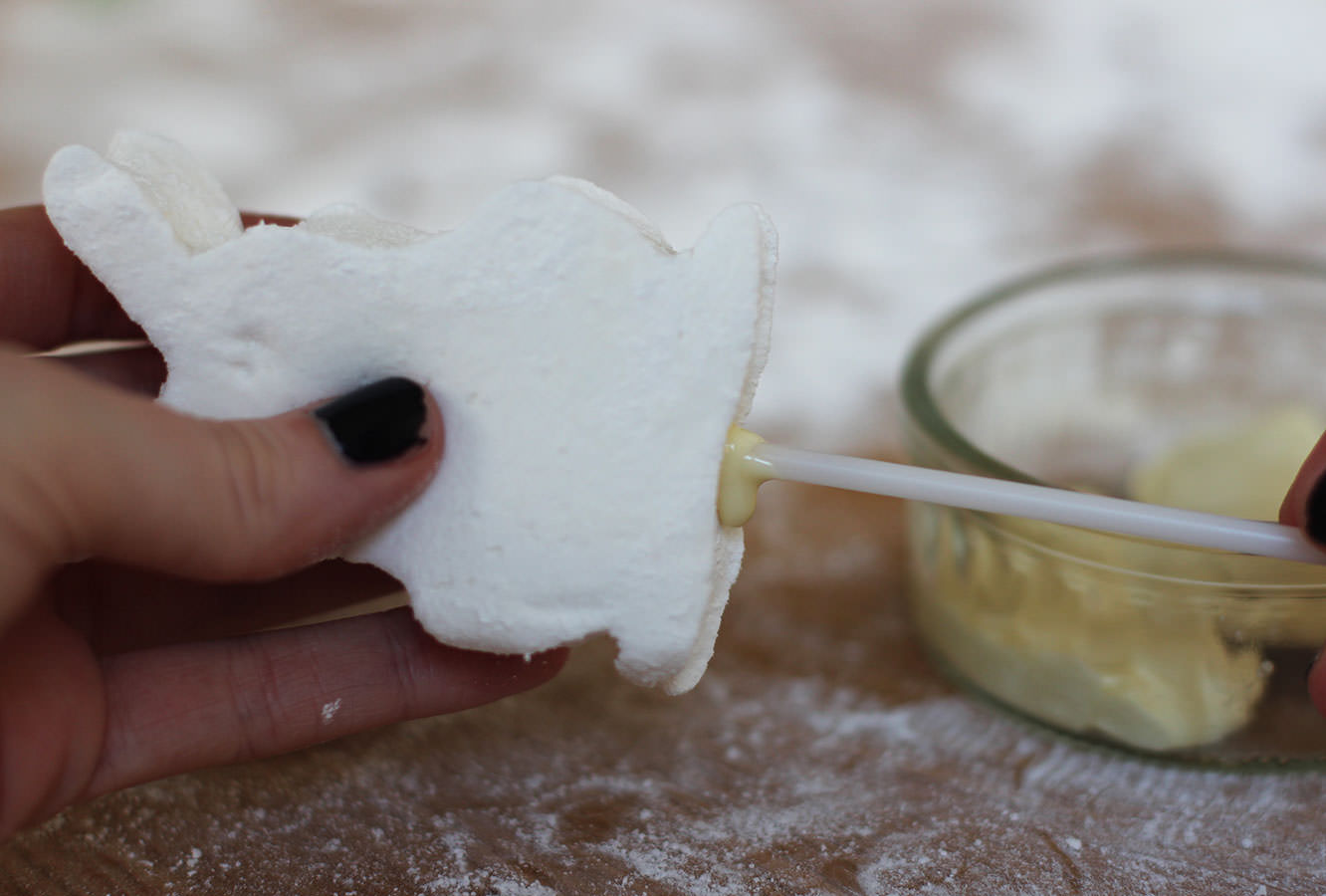 Step nine
Melt a couple of pieces of chocolate in the microwave.
Dip the cake pop sticks in and push them into the bottom of the bunnies. I put mine in up to the head to increase stability. Leave to set.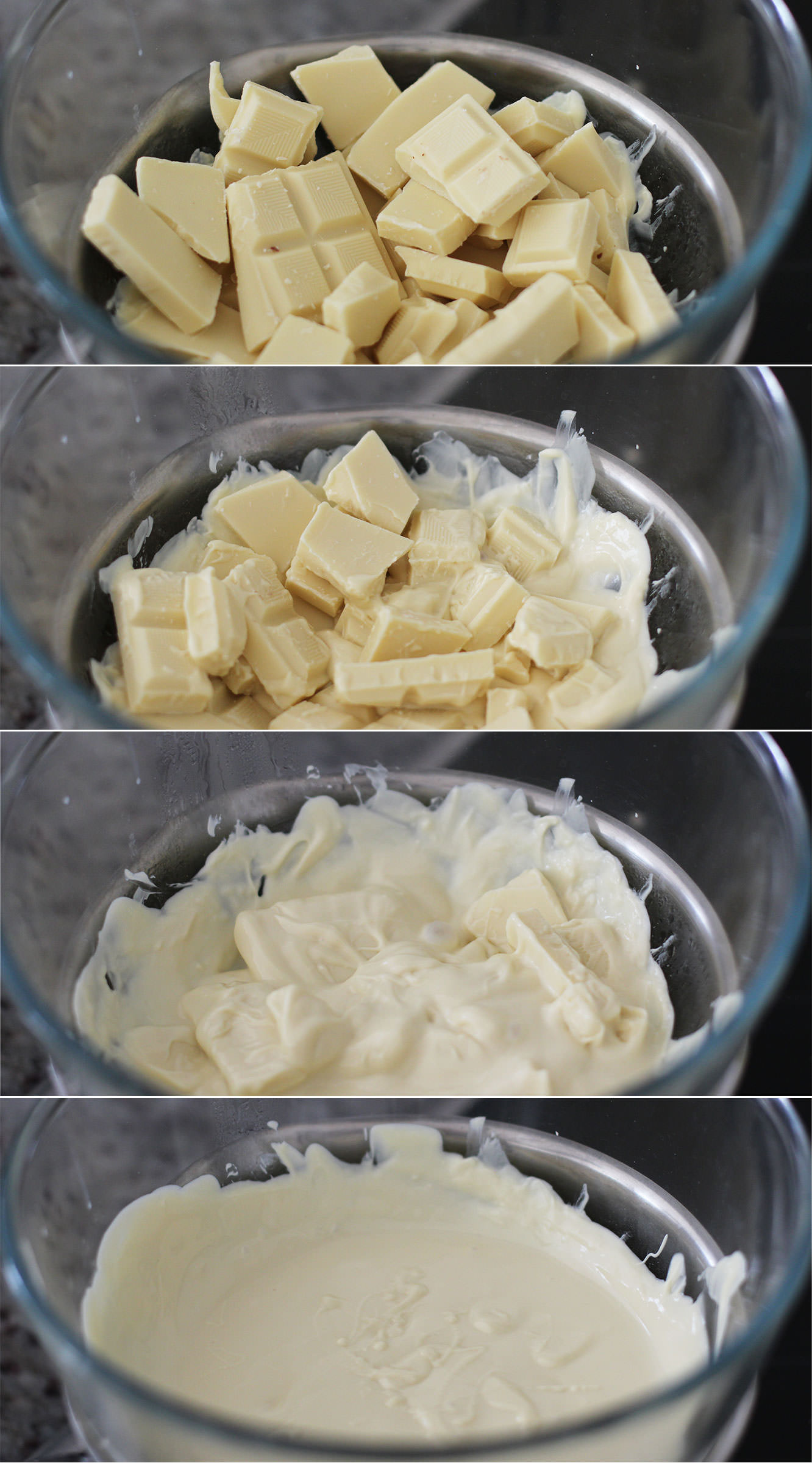 Step ten
I recommend tempering the chocolate. Then you will get a nice snap when you bite into the pops and you can use the remaining chocolate to do something like this. Don't feel you have to though, it will work without.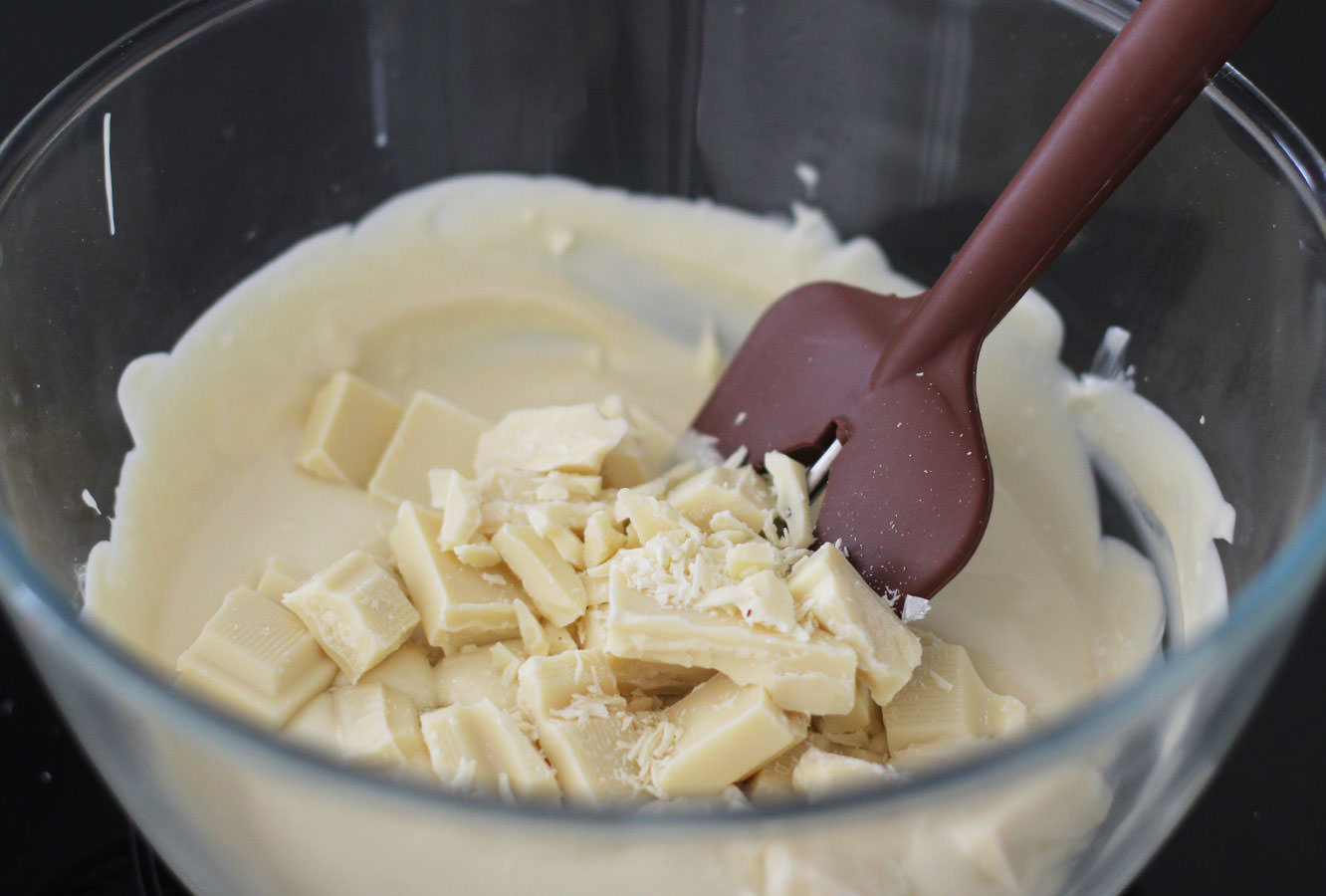 To temper, melt two thirds of the chocolate over a pan of boiling water and allow it to reach 45C. Remove it from the heat and add the rest of the chocolate. This should melt in and cool it down quicker. Stir it to cool down to 25C. Place it back on the heat to get it back up to 28C.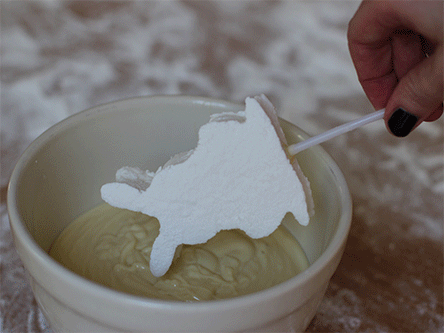 Step eleven
Place the chocolate into a small deep bowl (or I actually found with the milk chocolate that a glass works really well).
Dip the bunnies in and make sure to coat well. Allow excess chocolate to drip off, twirl it round to get an even, smooth coating.
This is where I ran into a spot of difficulty and filled my left hand with bunny pops that were covered in melted chocolate. I suggest you a) get a spare pair of willing hands, b) get a block of florist's oasis/cake pop stand to stick them in, c) accept the back of them won't be beautiful and lay them down on cellophane or greaseproof paper.
Step twelve
Once dry, add their little faces and tails. I used a cocktail stick with a small amount of melted chocolate to stick on sugar decorations. I got the little hearts I used for the noses from Tiger, and I can't be sure about the circles for the cheeks.
I drew the faces on with an edible ink pen I bought online. You could use a cocktail stick and some dark chocolate if you prefer.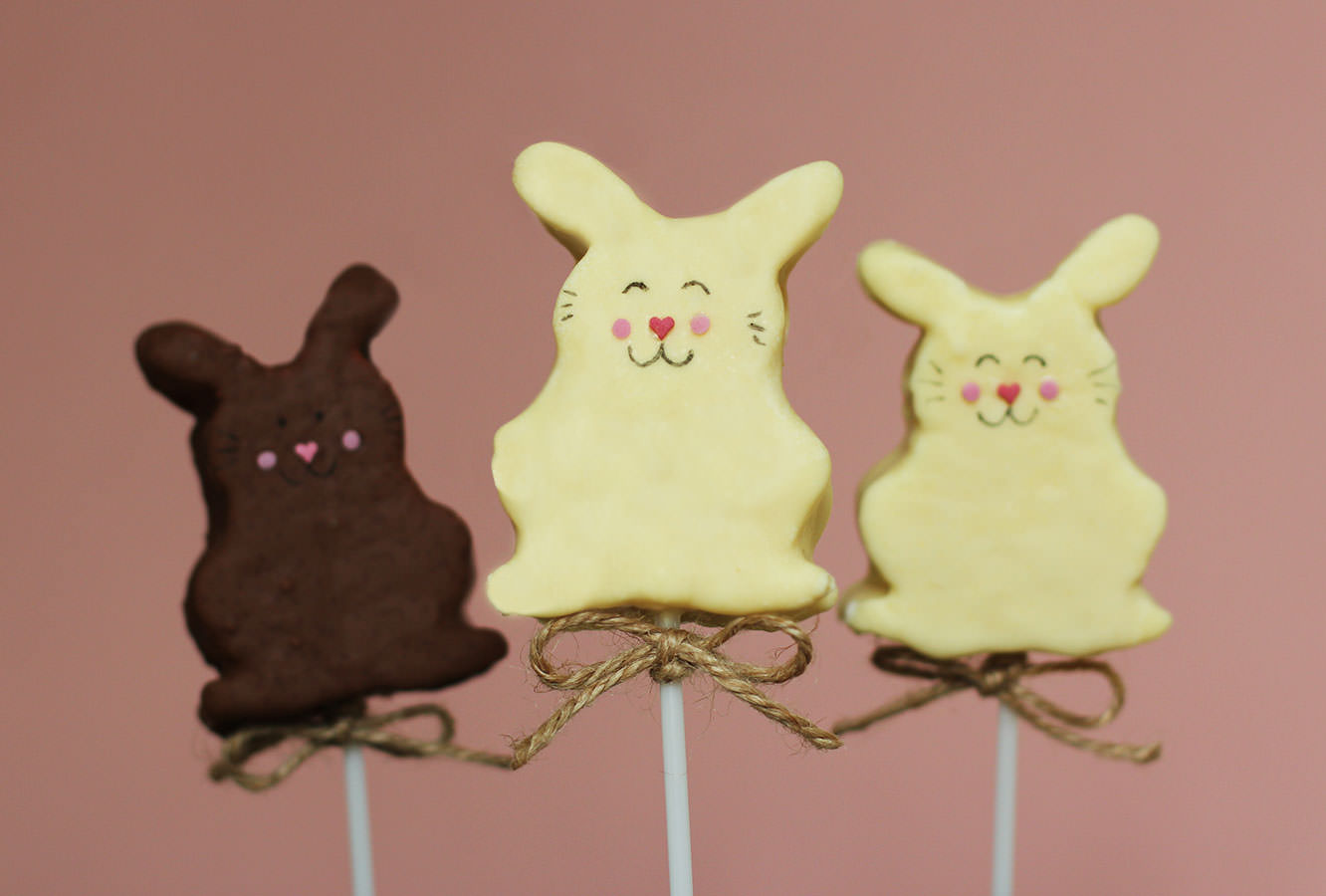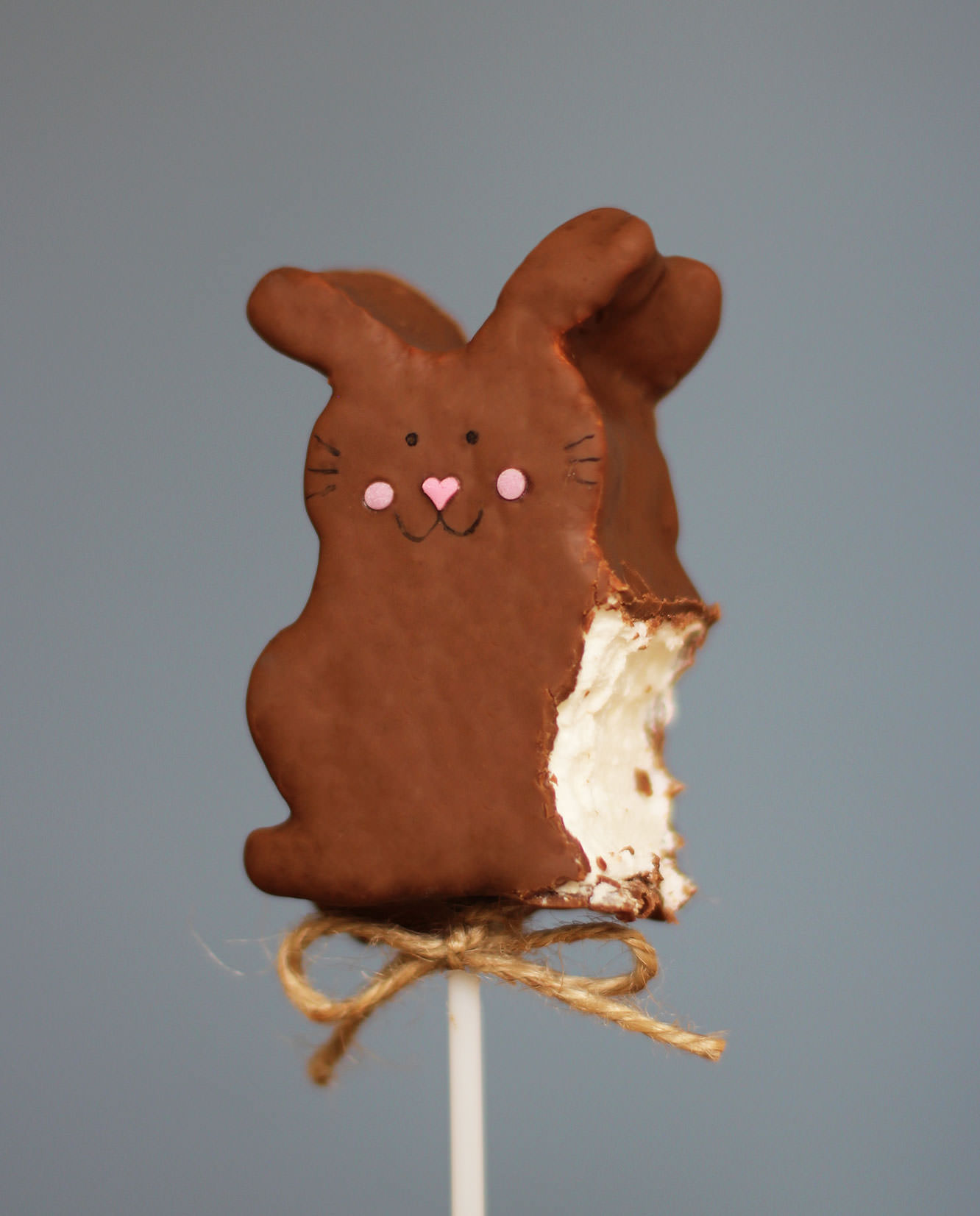 Step thirteen
Tie a piece of twine or ribbon around the stick and make a day a little bit happier.