Summer for many a gardener means plucking berries from their carefully loved and tended to allotments. Now, in recent years Ma has joined the grow-your-own trend with considerable zeal. To be quite honest this surprised us all immensely, as besides the single hardiest house plant you have ever known (surviving some very aggressive re-potting exercises), everything green that has entered the house since I can remember has wilted before our eyes. It's a curse. There are no green fingers under this roof.
Fortunately, along with Mother's rather optimistic plan to convert a section of the garden into a fruit and veg patch, came Ed; one of her colleagues complete with an allotment and a willingness to provide some plants he had given the best possible start in life.
Against all the odds (and I honestly cannot overstate said odds), fruit and vegetables began to grow! This year I decided to combine my love of baking and Mum's little crop to give you a delicious rhubarb and honey cake recipe.
Don't turn your nose up until you've tried it; I'm a chocolate girl through and through but even I have been back to the kitchen for a second slice of this chap.
First though, I think it's only fair to offer a little round of applause to the grower for these beauties. Well done Mum, I wish I could say I always believed in you, A*.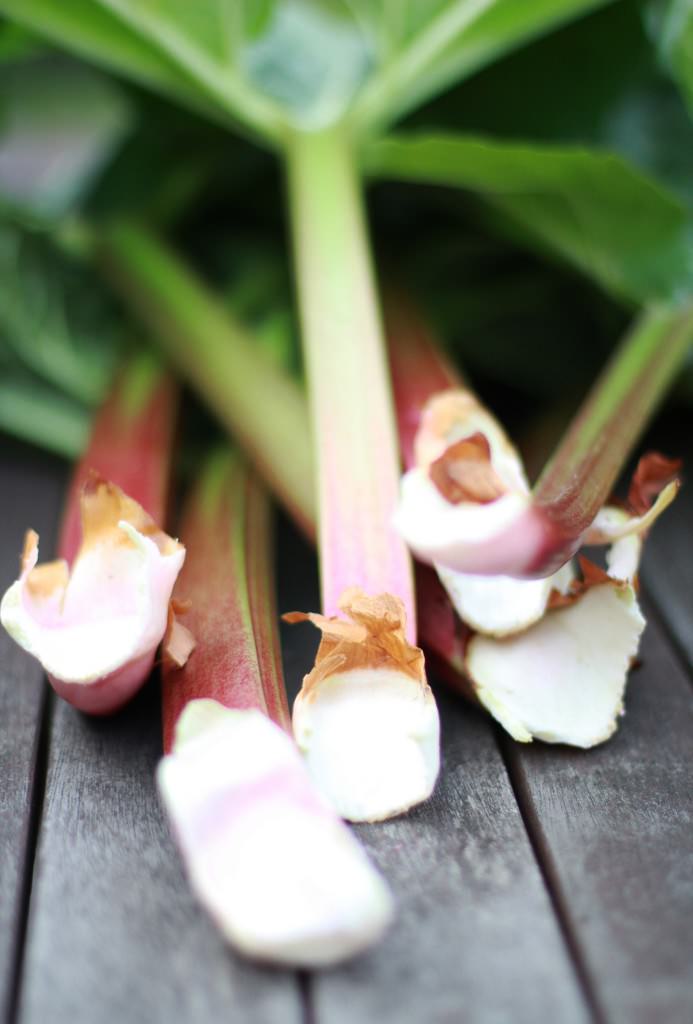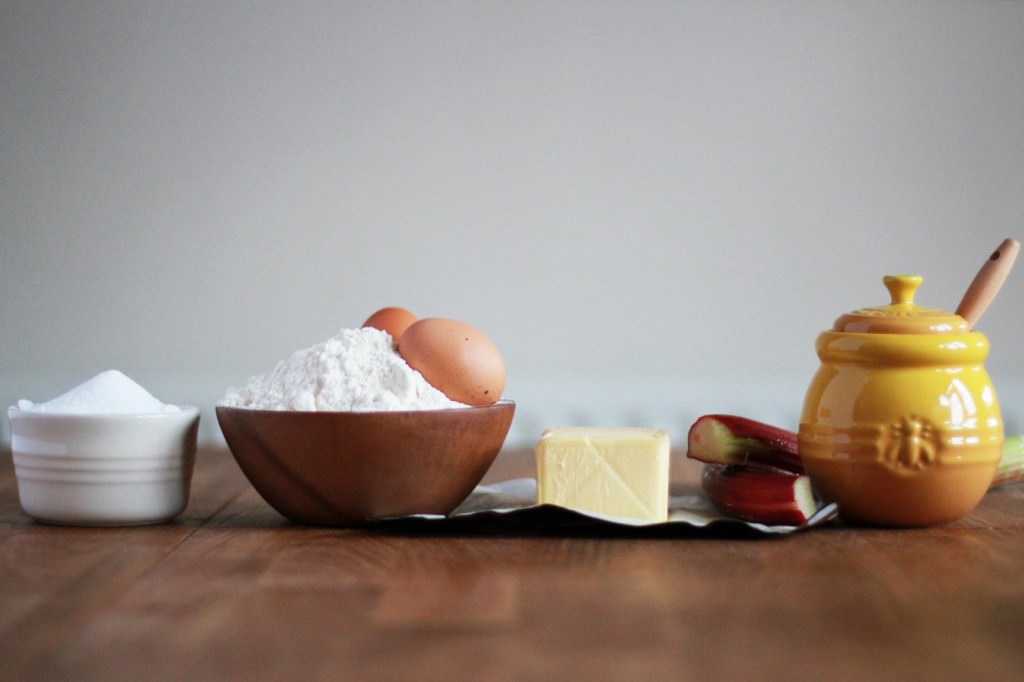 You will need
For the cake
250g/9 oz Caster sugar
250g/9oz Self raising flour
200ml Buttermilk
50g/2 oz Butter
2 Large eggs
1tsp Baking powder
350g/12 oz Rhubarb
For the icing
350g/12 oz Icing sugar
150g/5 oz Softened butter
150g/5 oz Honey
50ml Buttermilk
1-2tsp Vanilla Extract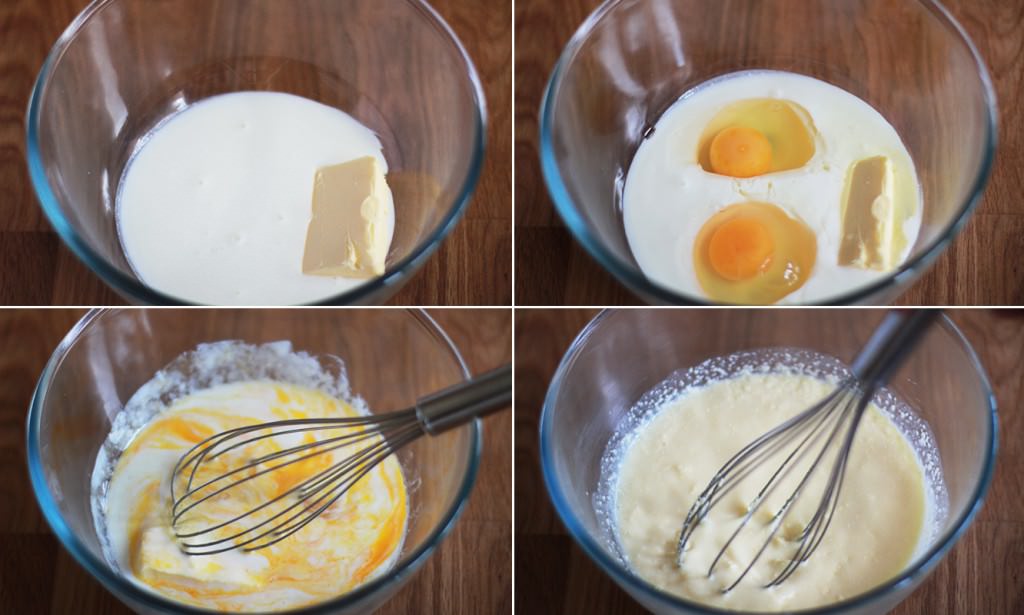 Step one
Combine the buttermilk, eggs and butter.
Don't worry if it's a bit 'curdy' at this stage, if the butter isn't super soft that will happen, but it's not an issue, honest!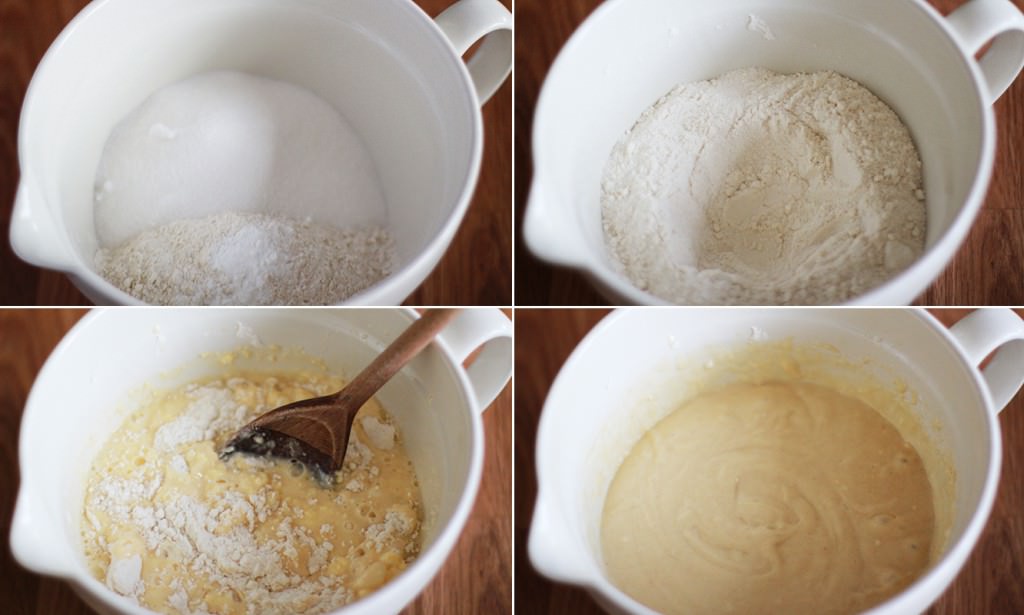 Step two
Mix together the sugar, baking powder and flour in a separate bowl. Form a well in the middle.
Step three
Pour the wet ingredients into the dry and stir until smooth. This cake mix is a little more batter-like than your average because of the buttermilk, so if you're used to something a bit less sloppy, don't worry.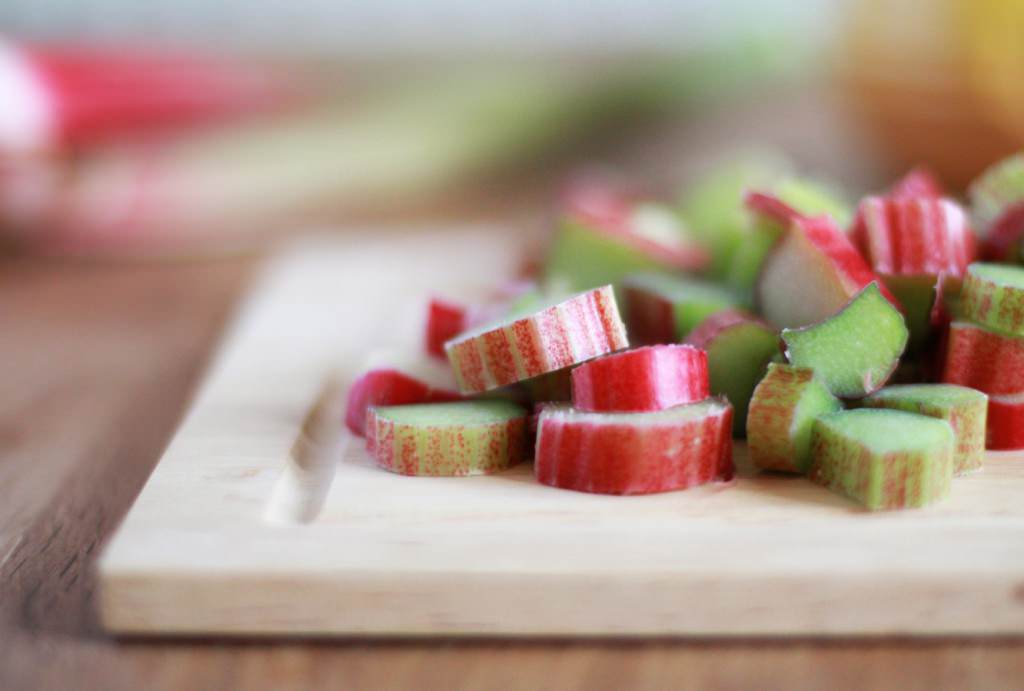 Step four
Chop up the rhubarb into slices approx 1cm thick. Get rid of any leaves and the weird husk type bits on the bottom if it's home grown; I also got rid of a few stringy bits, but you don't need to peel it.
Whether or not your rhubarb is forced (grown out of season) or main crop like Ma's you don't need to boil it or add any extra sugar when baking it into a cake like this. The sweetness of the honey and the rest of the sugar in the sponge off-sets the sharper rhubarb taste really well.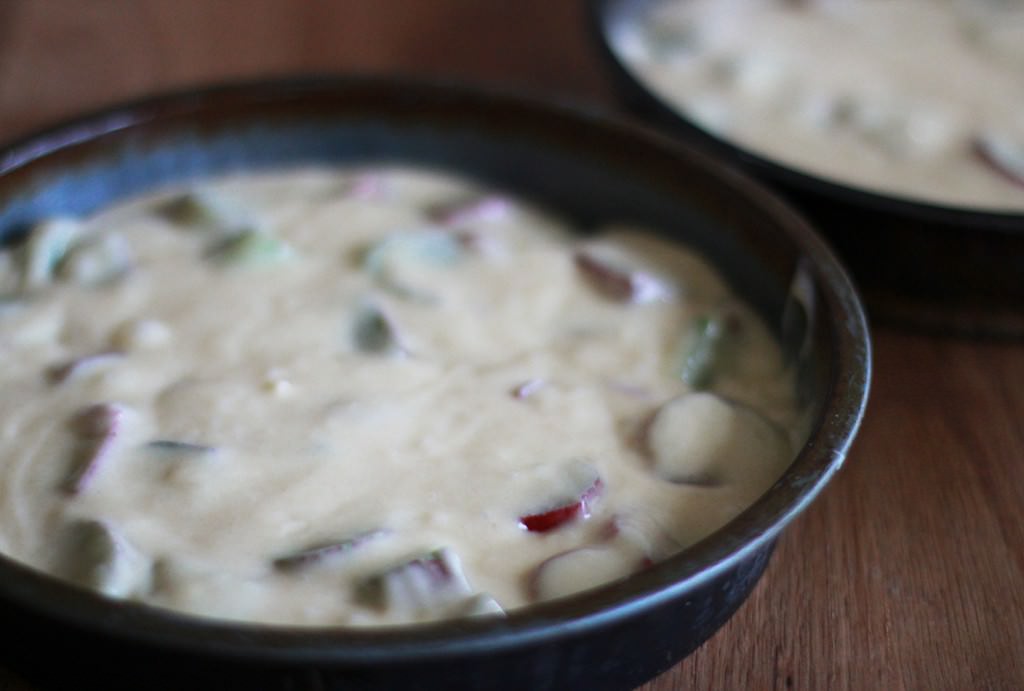 Step five
Grease and line two cake tins. Stir rhubarb into the batter and divide between the tins.
Bake on gas mark 4/ 180 C/ 350 F for 30-40 minutes until golden on top and it springs back when you touch the top.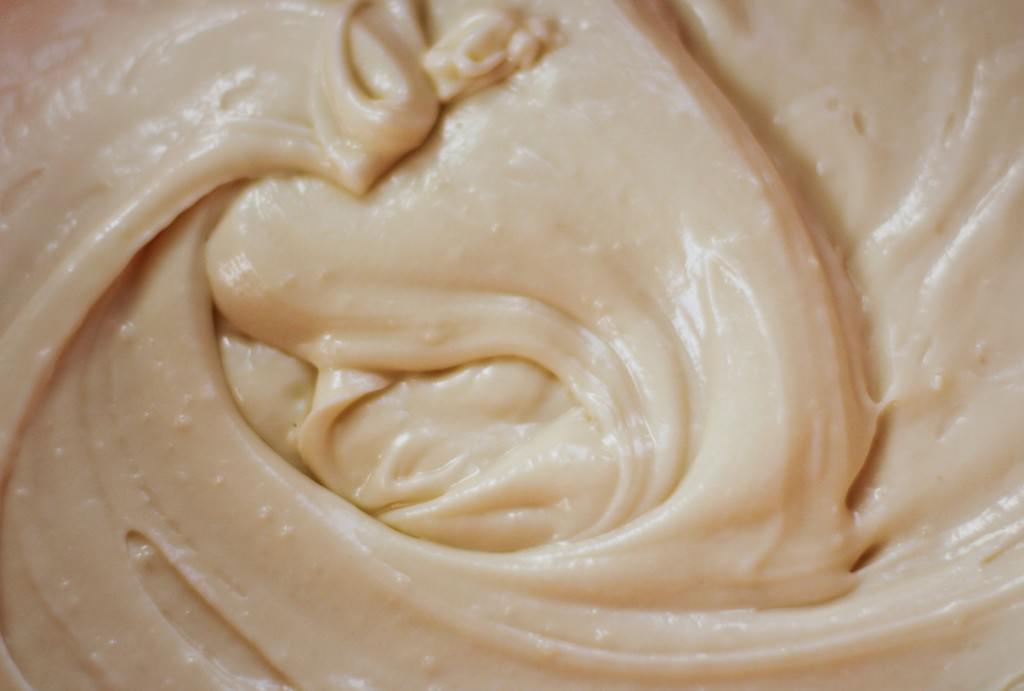 Step six
Beat together the honey, softened butter, icing sugar, buttermilk and vanilla extract to make the buttercream icing.
It's worth popping this in the fridge for about 30 mins before using.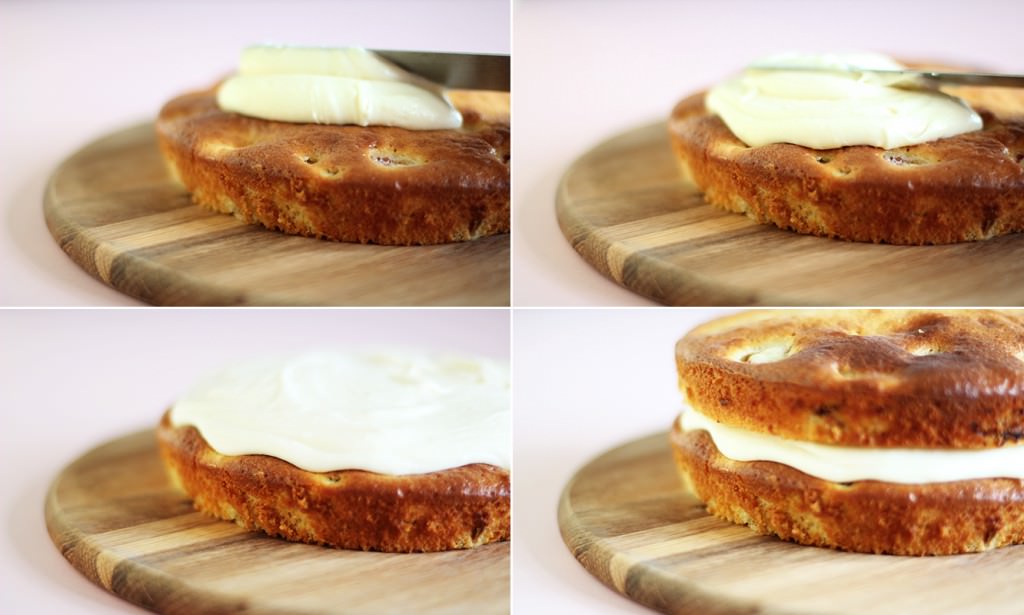 Step seven
Once the cake has cooled completely, use a palette knife or the back of a spoon to spread half the icing onto the bottom cake. Don't go right to the edge of the sponge, as the weight of the top cake will push it out a bit further and you don't want it dribbling down the sides.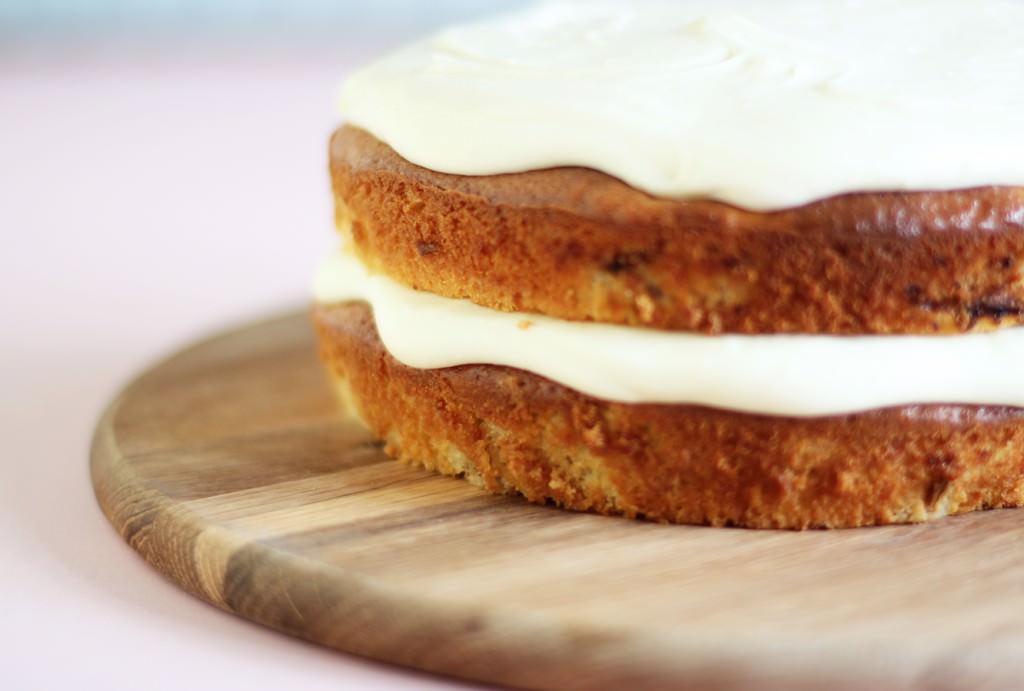 Step eight
Cover the top in icing too.
I'll be honest, I had a little left over, but I kind of made the recipe up as I went along so I'm not sure how to adjust so you have the perfect amount of icing, so you'll just have to use the rest on some ice-cream or something.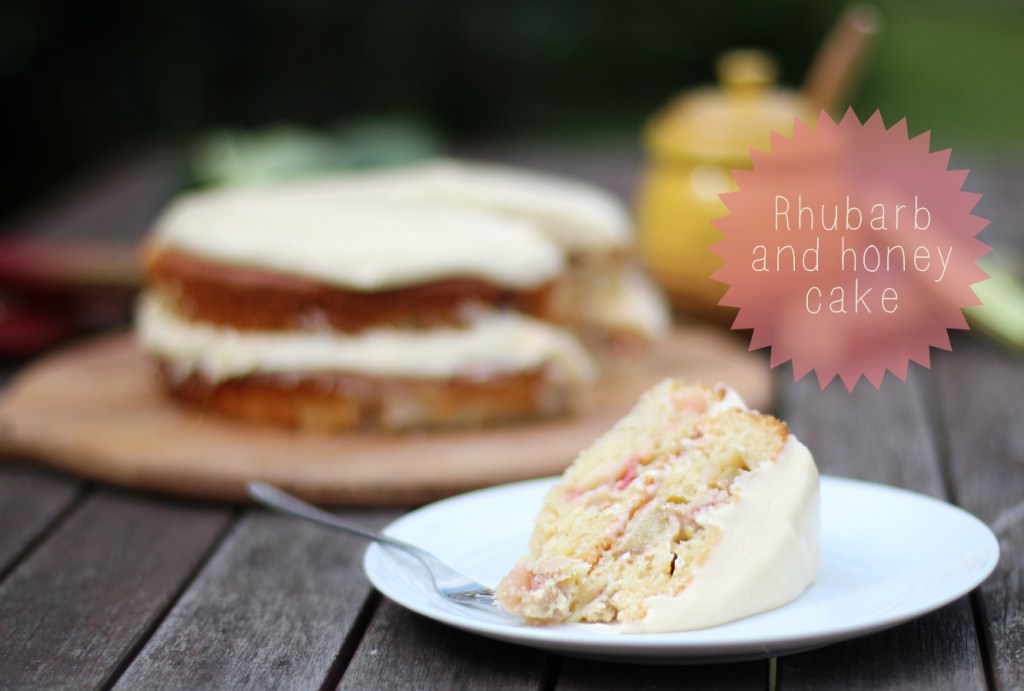 Step nine
Eat until you can't move.