If you've been following this blog for a while, you might remember my dear mother's ventures into gardening. Last year I made a rhubarb and honey cake from one of her crops, and this year's slotted in nicely into this cupcake series. For where would the British public be without rhubarb and custard?
Ok, let's be honest. We'd probably be fine without rhubarb and custard. I'm not even sure people eat it that much nowadays. But it is pretty nice baked into a cupcake, they really are a great pair. Maybe we ought to resurrect it. Starting now.
Go forth and bake people of Britain (and the rest of the world too if you're reading this).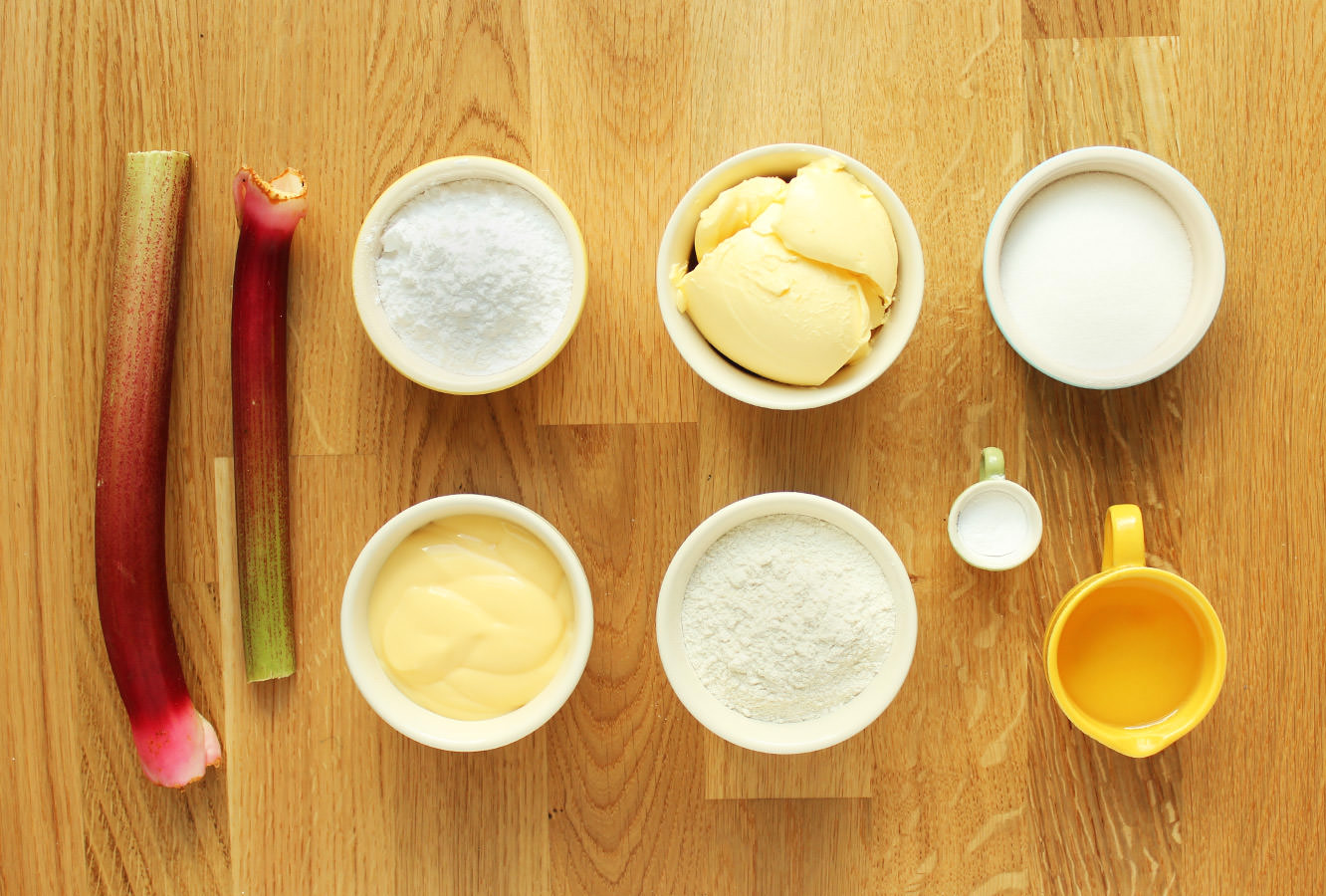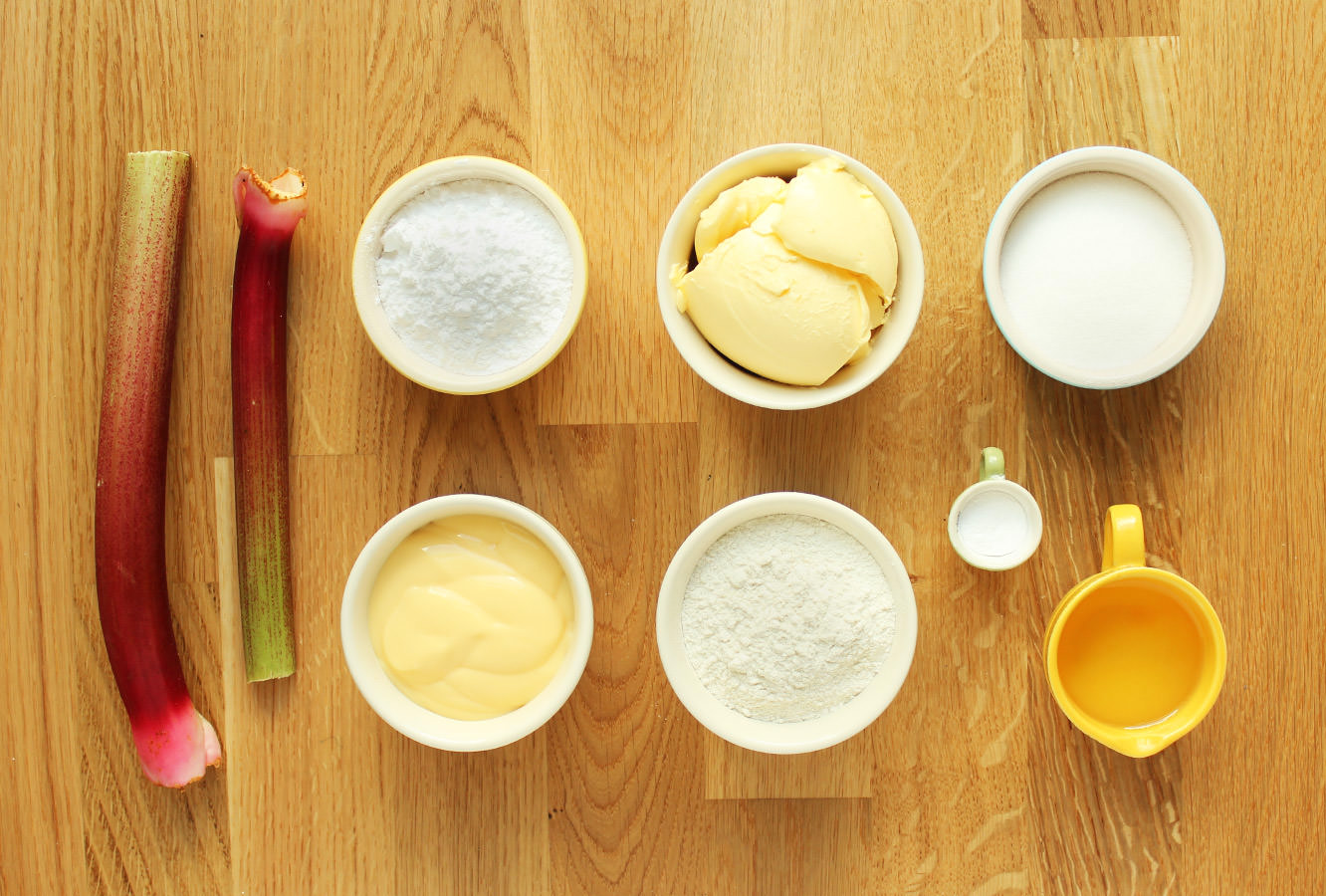 You will need
For the cakes:
250g/8.75 oz plain flour
250g/8.75 oz caster sugar
300ml/10 fl oz water
6 tbsp vegetable oil
1 tsp bicarbonate of soda
1 tsp cider vinegar
1 tsp vanilla extract
For the rhubarb filling:
200g/7 oz rhubarb
6 tbsp granulated sugar
3 tbsp water
For the custard frosting/icing:
250g/8.75 oz unsalted butter
225g/8 oz packet custard (yes, I used a carton of ambrosia, so sue me)
75g/2.5 oz icing sugar
Vanilla pod/paste (extract is fine, but I wanted the flecks)
(makes 12)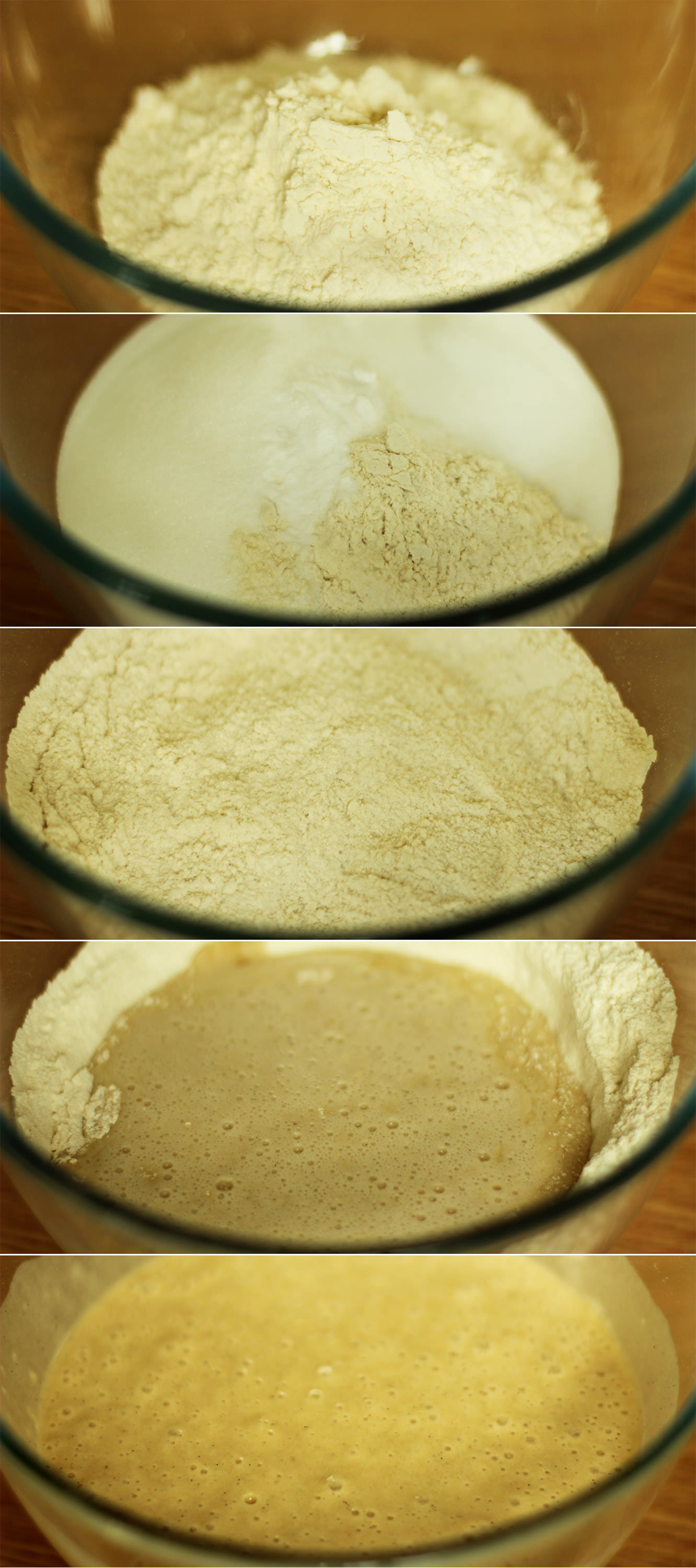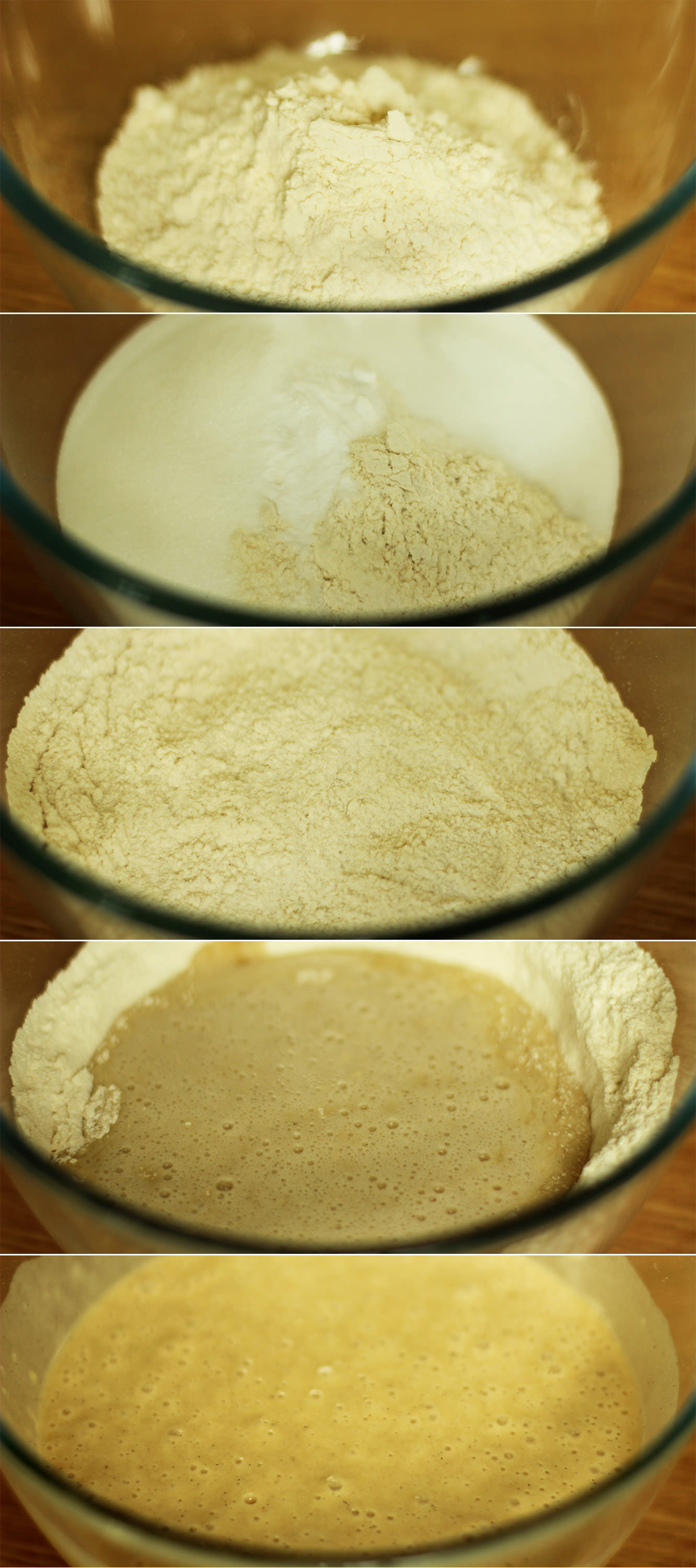 Step one
Start with the cupcakes. Combine the dry ingredients and make a well in the middle.
Pour the water, oil, extract and vinegar into the centre. Using a hand whisk, stir in small circles, gradually widening the circle until the dry ingredients are fully incorporated. Doing it gradually prevents lumps of flour in the batter.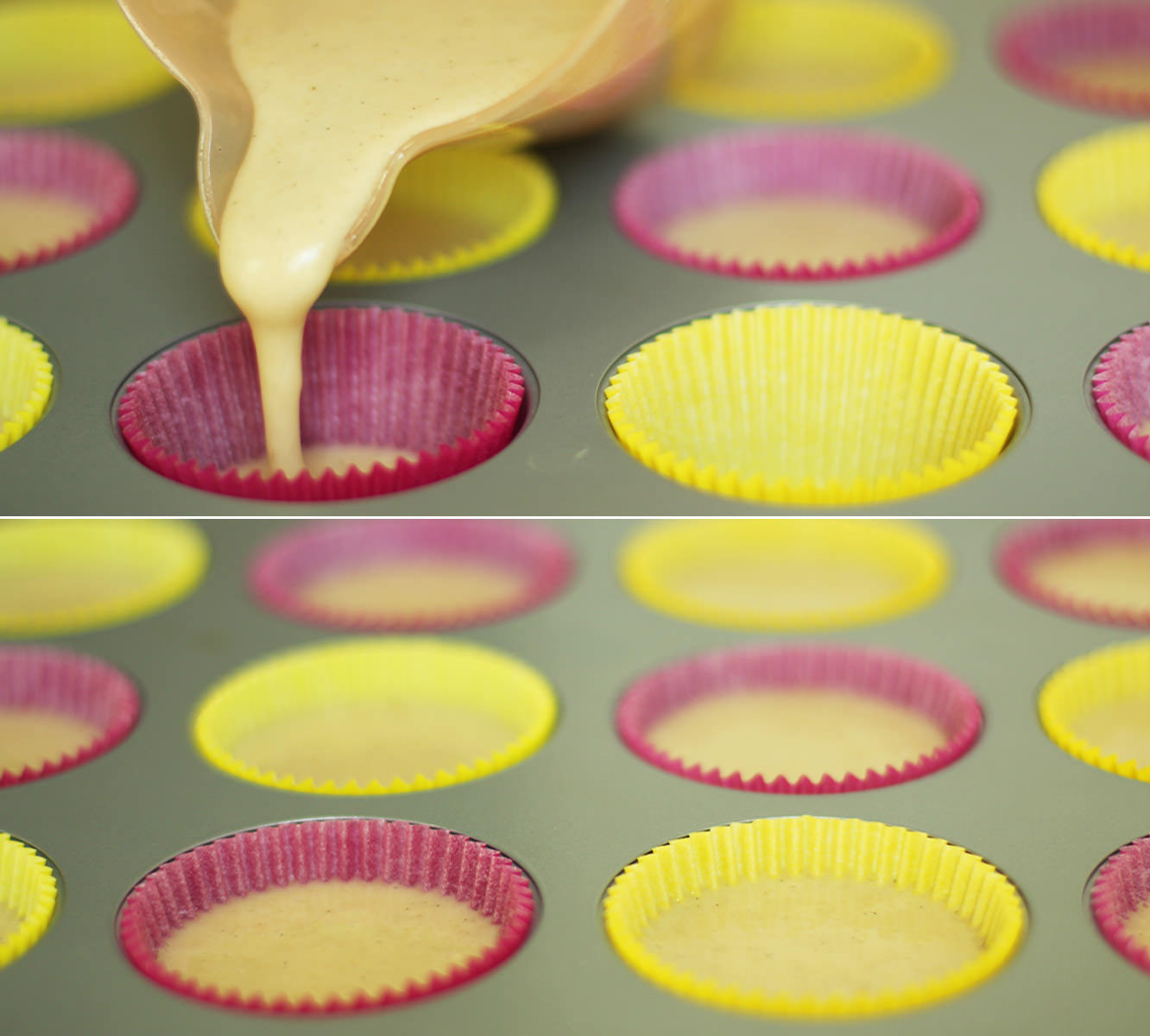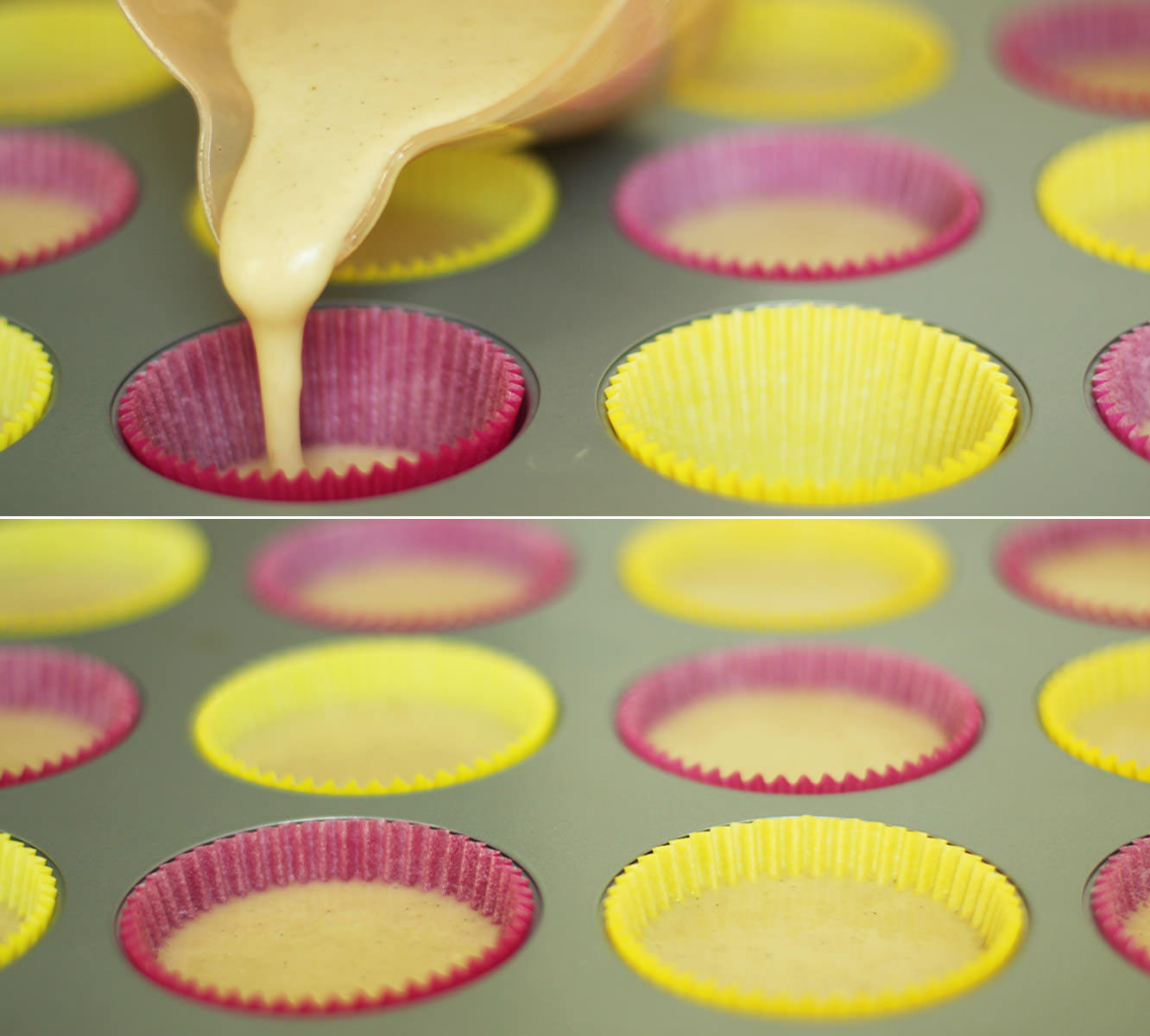 Step two
Use a jug to pour the batter into the cases. Bake on gas mark 4/350F/180C for 20-25 minutes.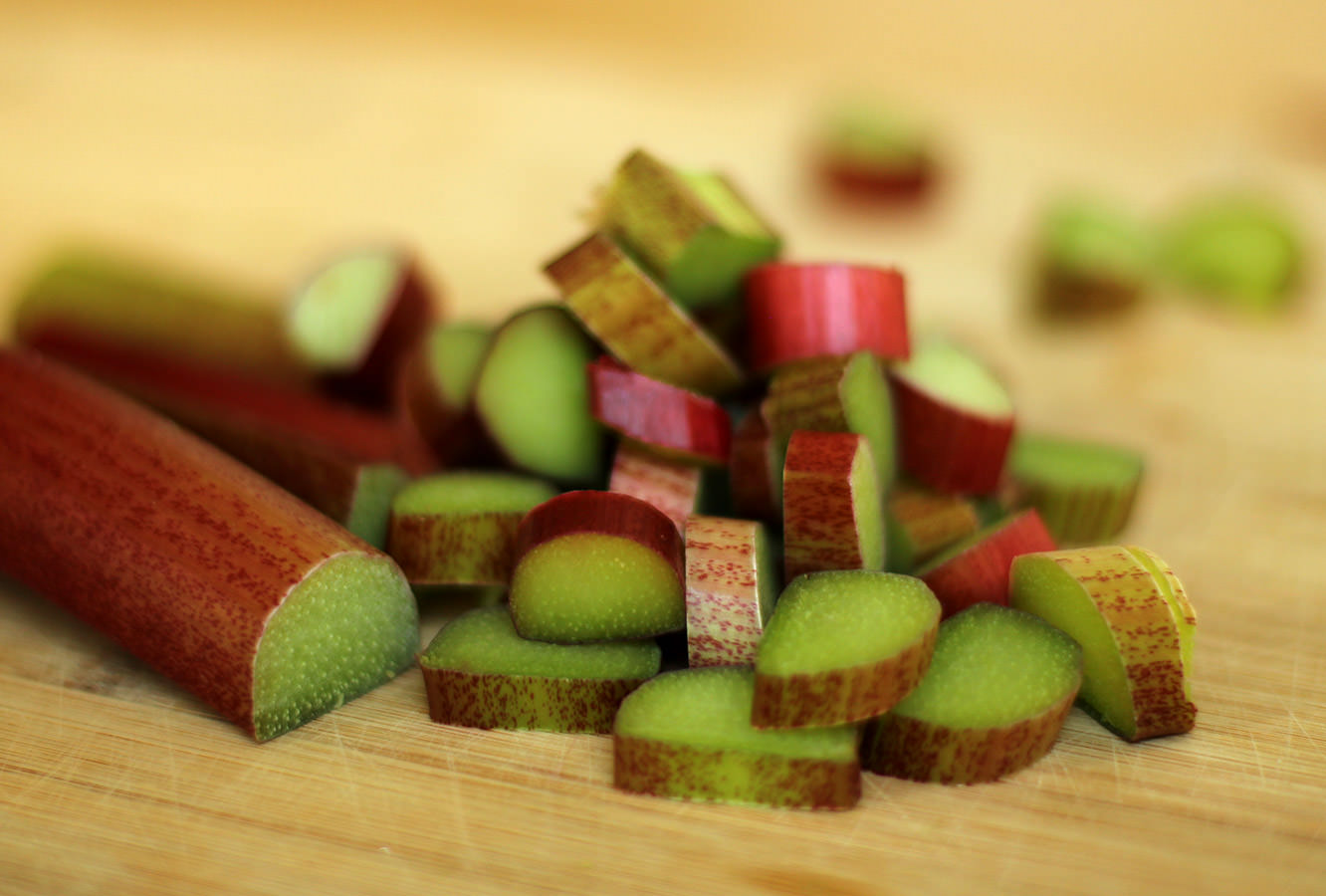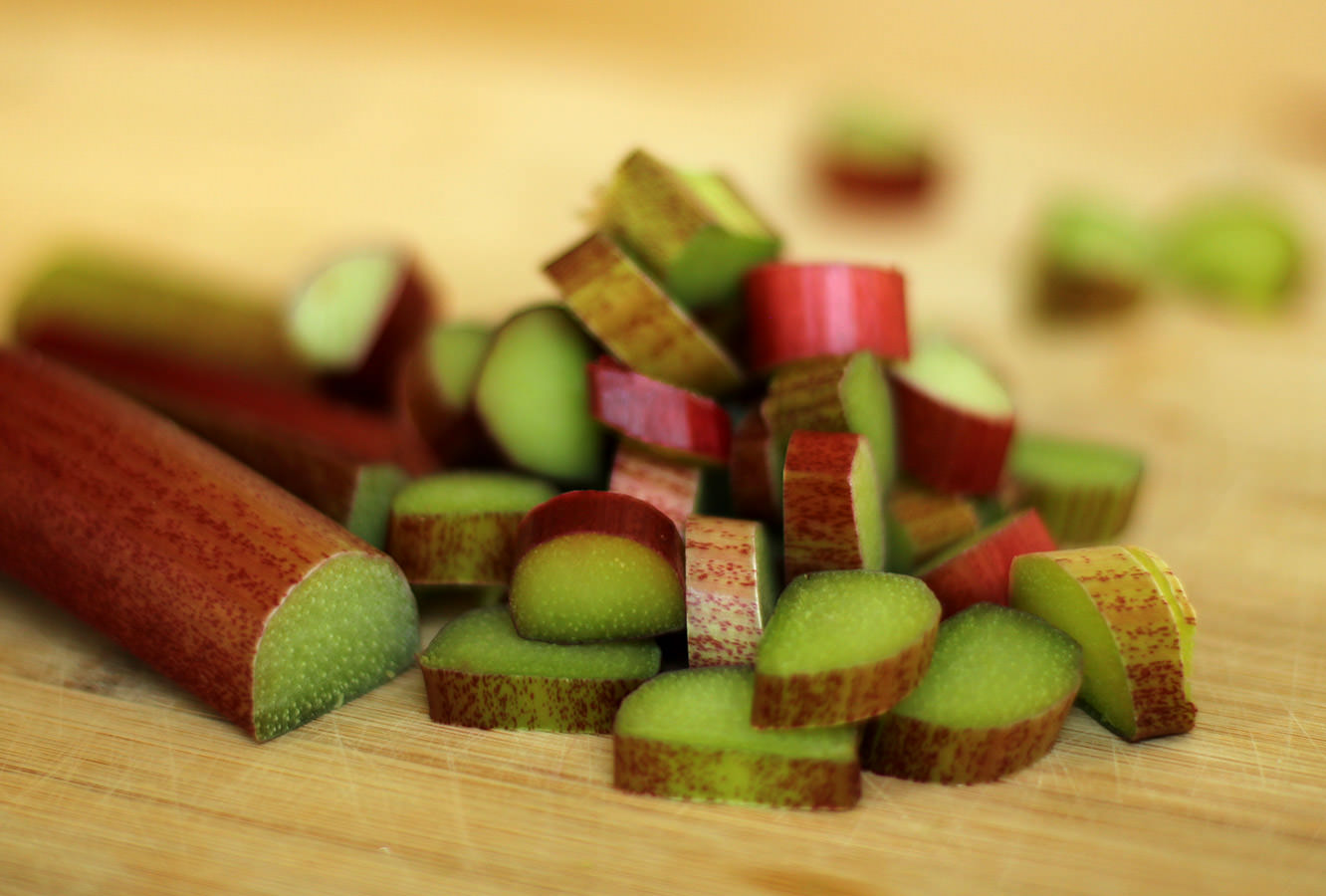 Step three
Chop the rhubarb into small slices.

Step four
Put the rhubarb, water and sugar into a frying pan and set to a low-medium temperature. Once the sugar has dissolved, turn the heat up and bring to a simmer.
The rhubarb will break down and the whole thing will start to resemble jam. Allow it to thicken a bit, about 10 minutes on the heat will do the trick.
If you want to you could sieve this into more of a rhubarb puree. I didn't bother and they were still tasty. Just to reassure you, everything softens enough so there's no weird stringy texture or anything.
Set aside to cool.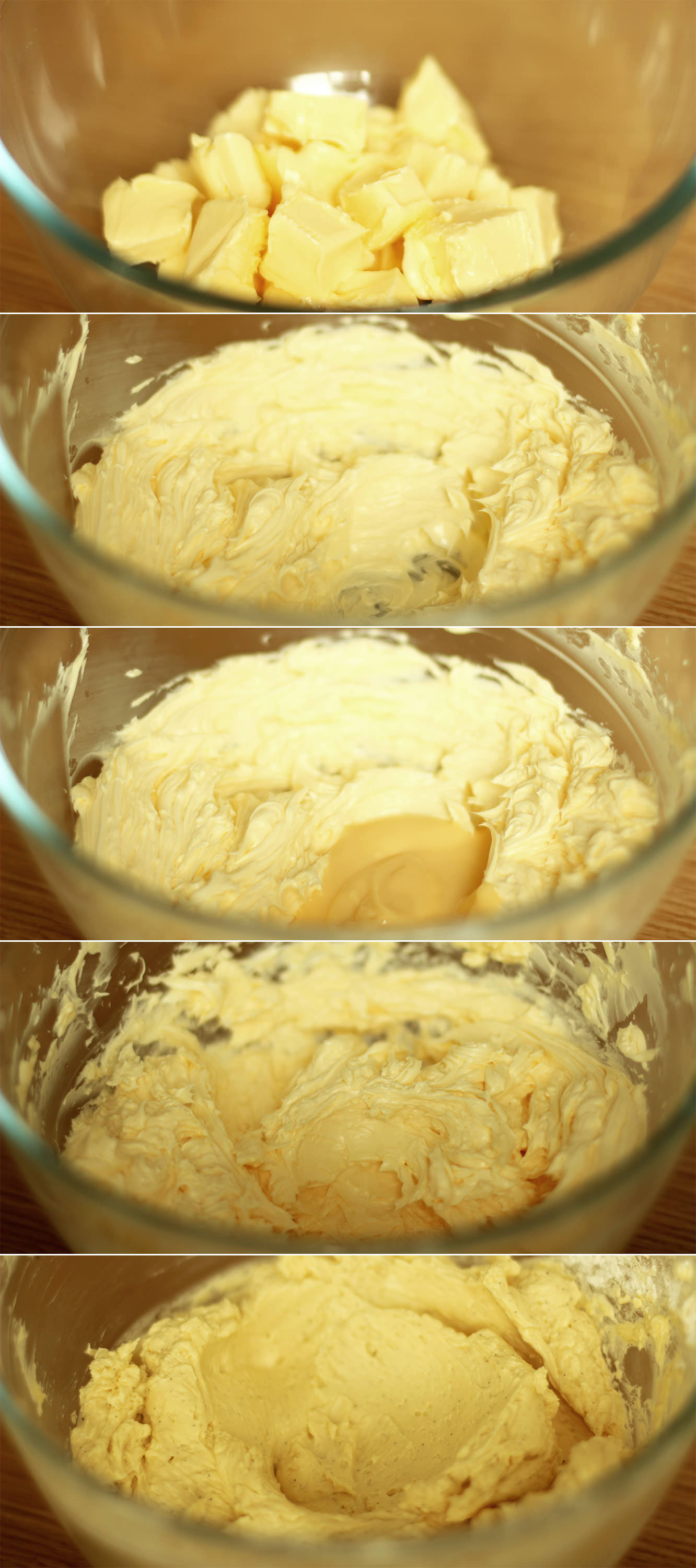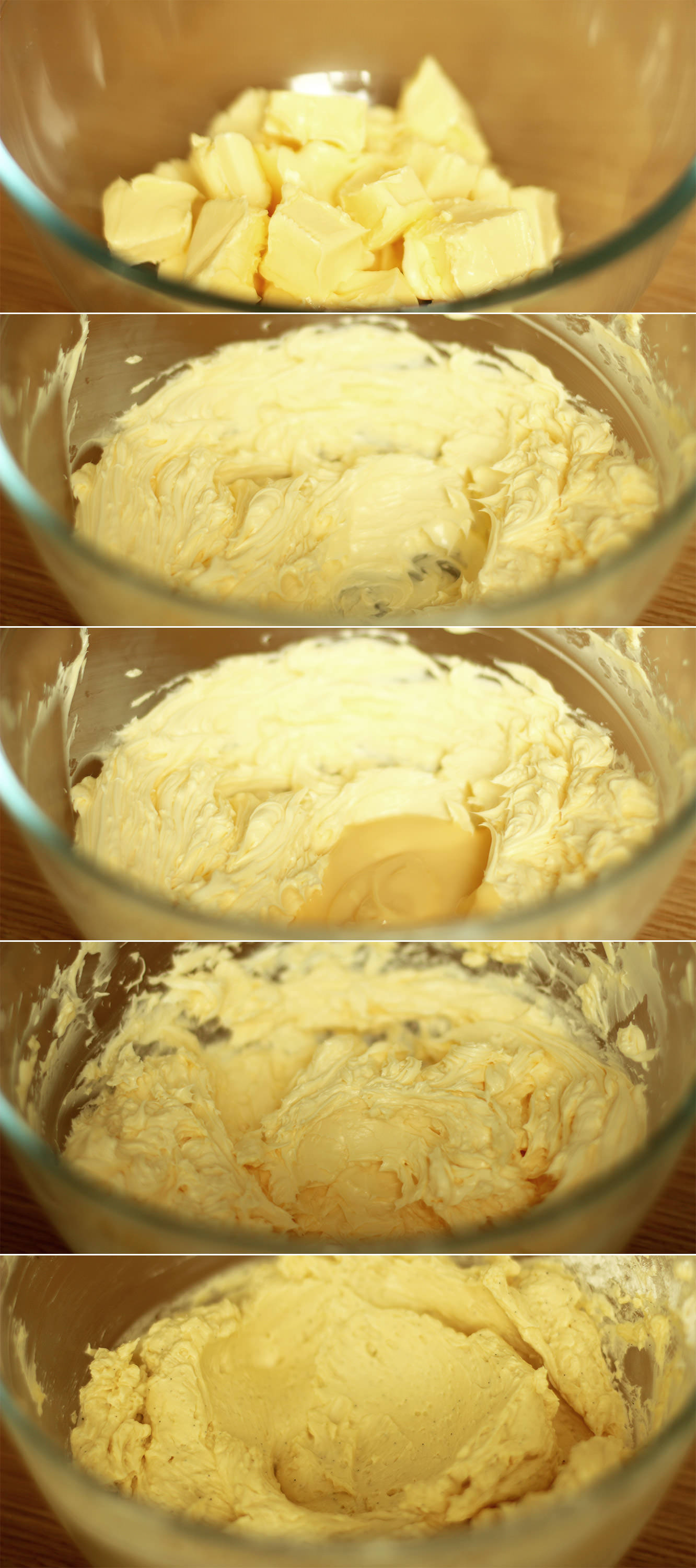 Step five
For the custard buttercream whisk the butter with an electric whisk until smooth, light and fluffy.
Add the custard a few tablespoons at a time, whisking in between. You can add the icing sugar and vanilla somewhere in the middle there.
This is a slight wandering from the German buttercream recipes that use custard and butter. I needed a little sweetener to take away a little from the butter flavour.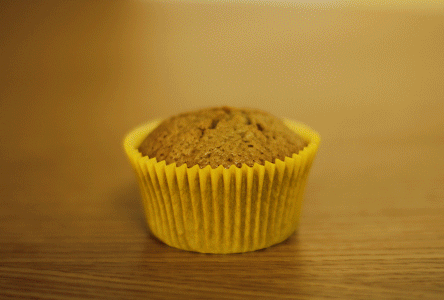 Step six
Cut a hole in the cupcake and remove the sponge bit, keeping just the top. Fill with rhubarb and replace the cake 'lid'. Pipe on the buttercream and some sprinkles if you have them.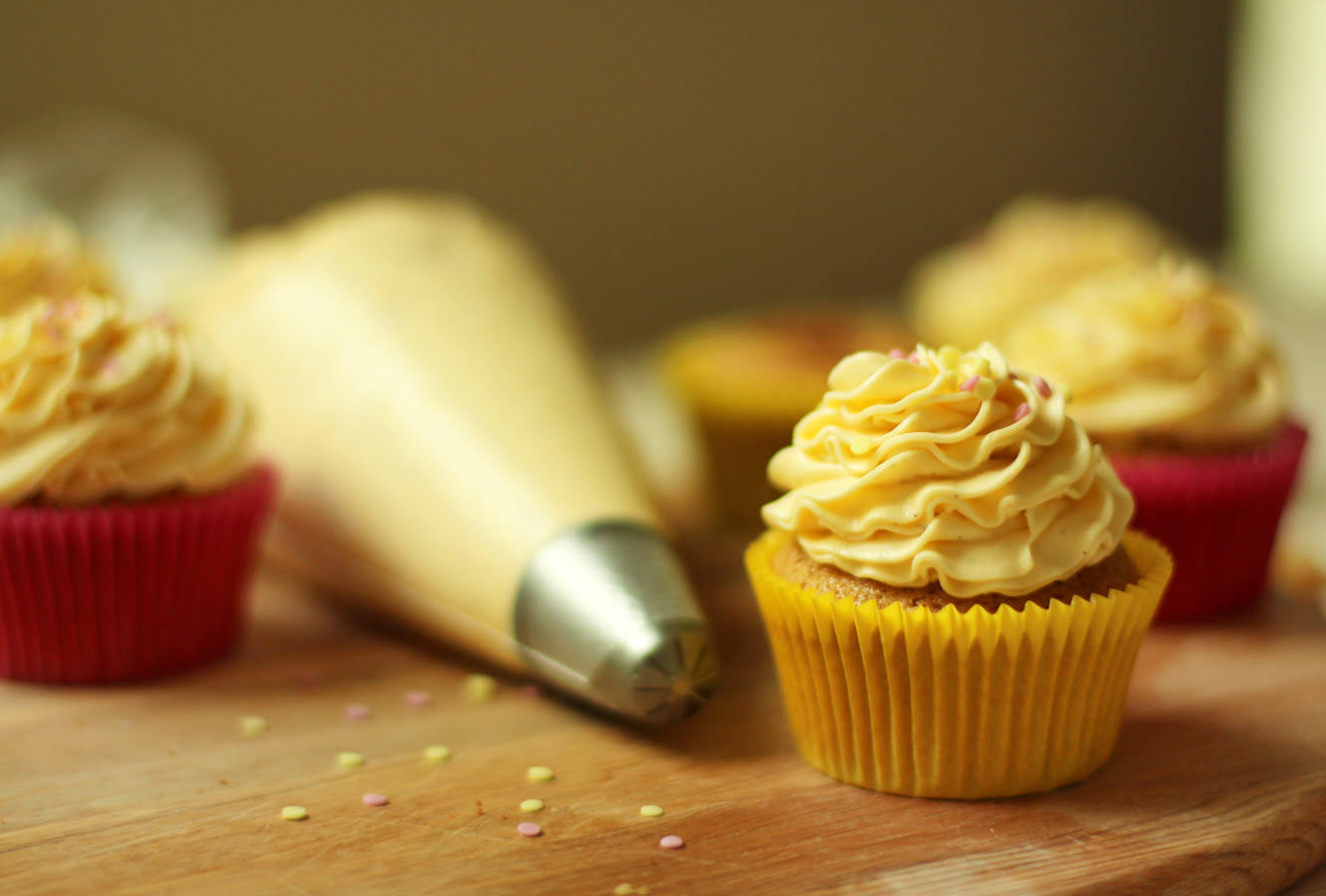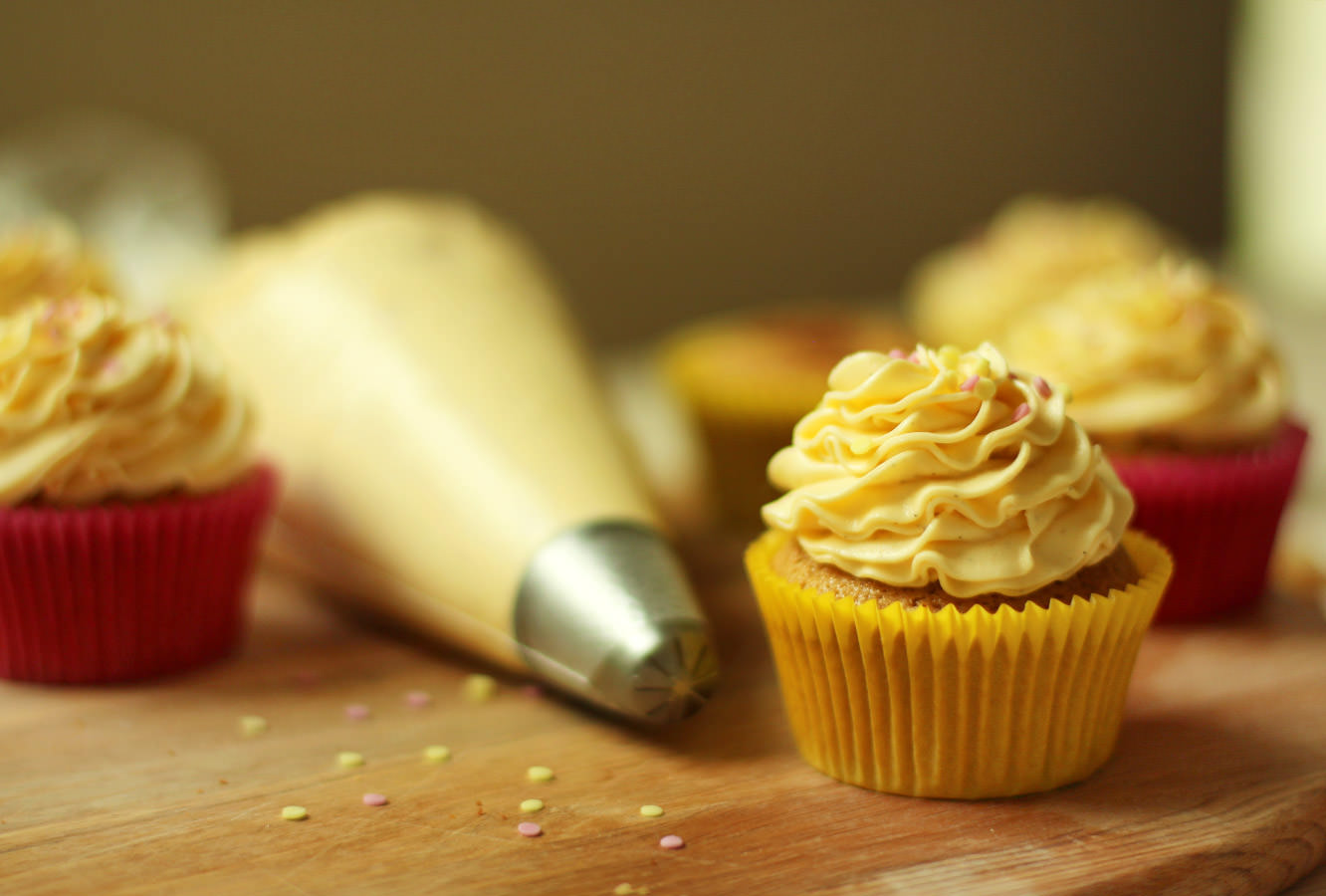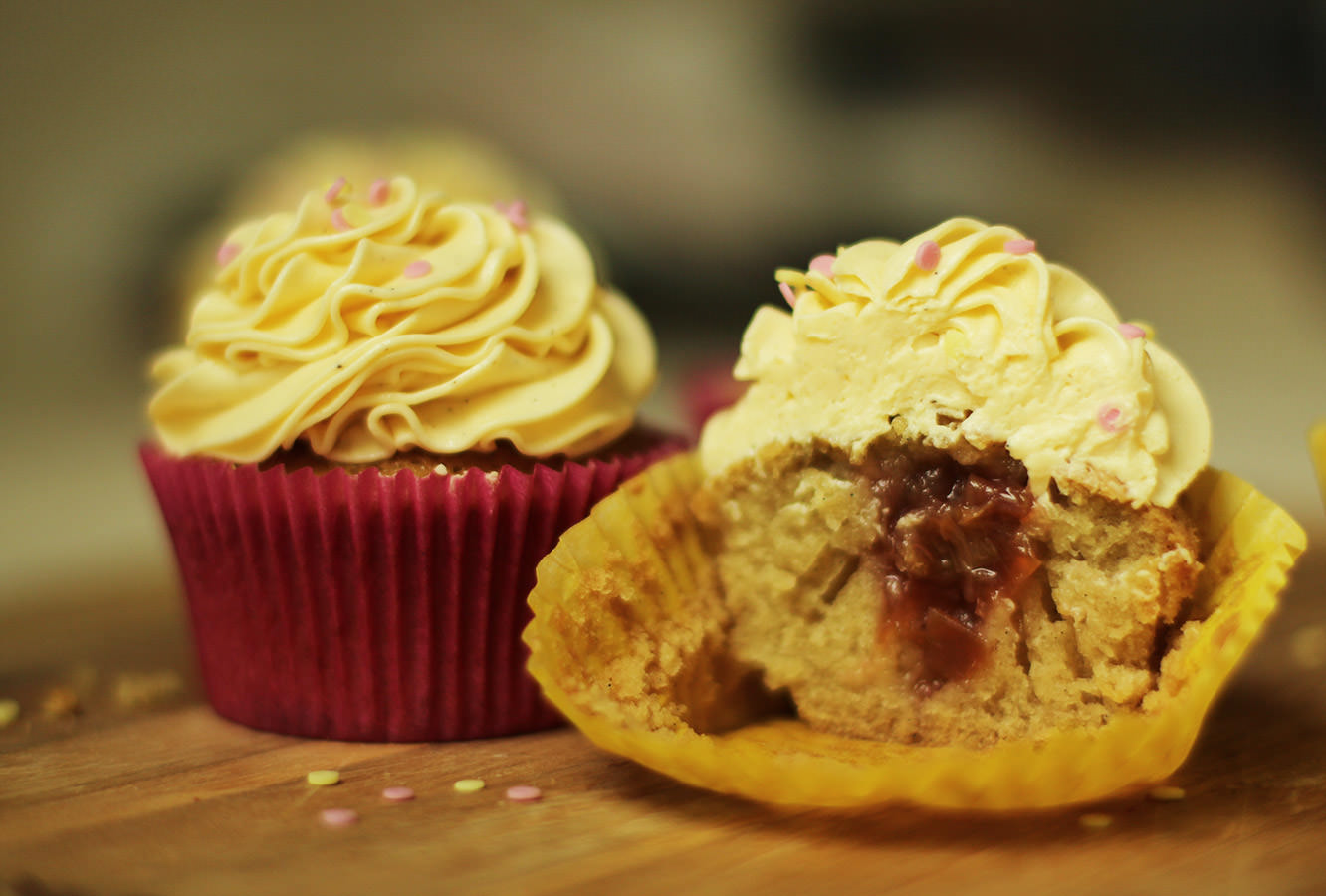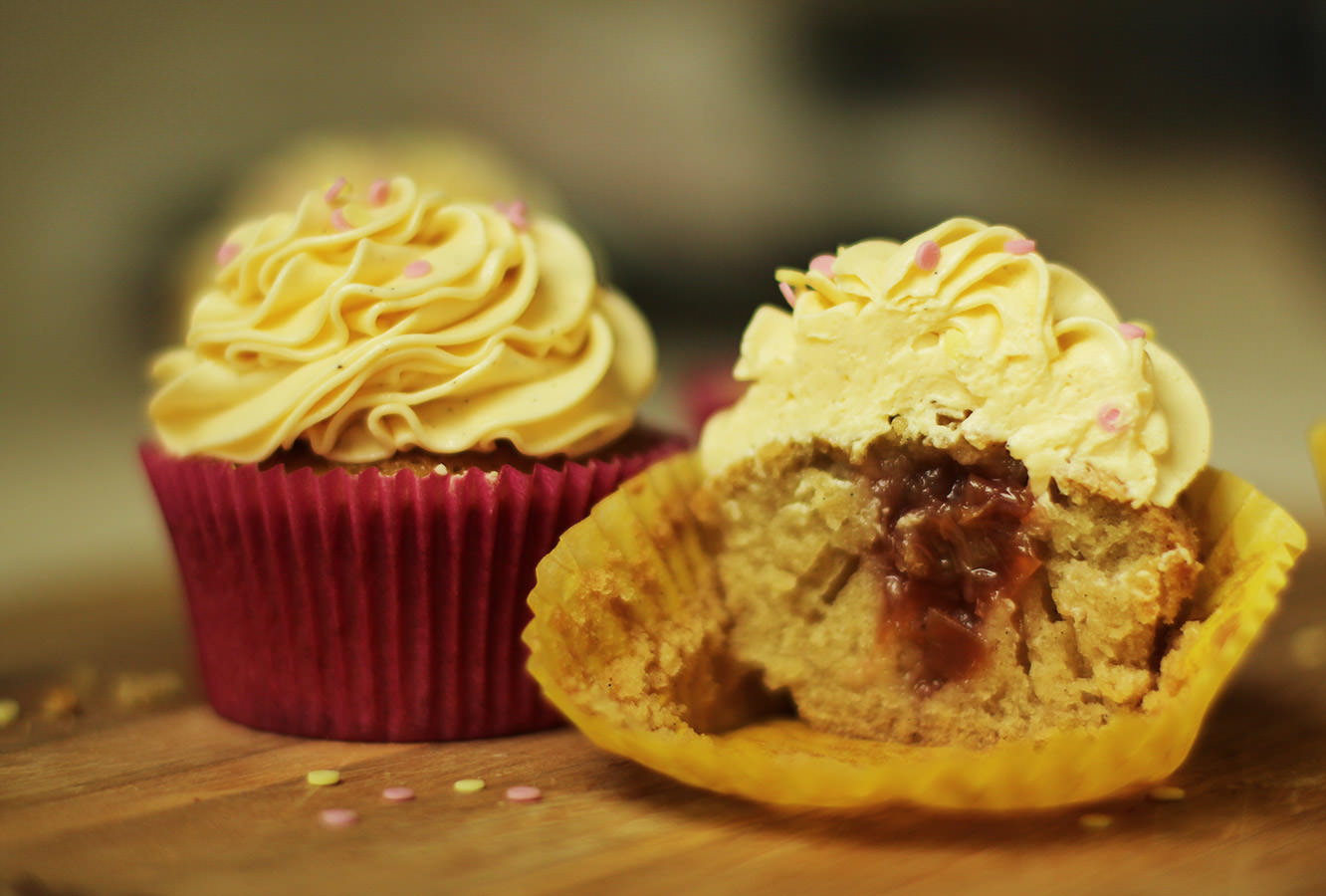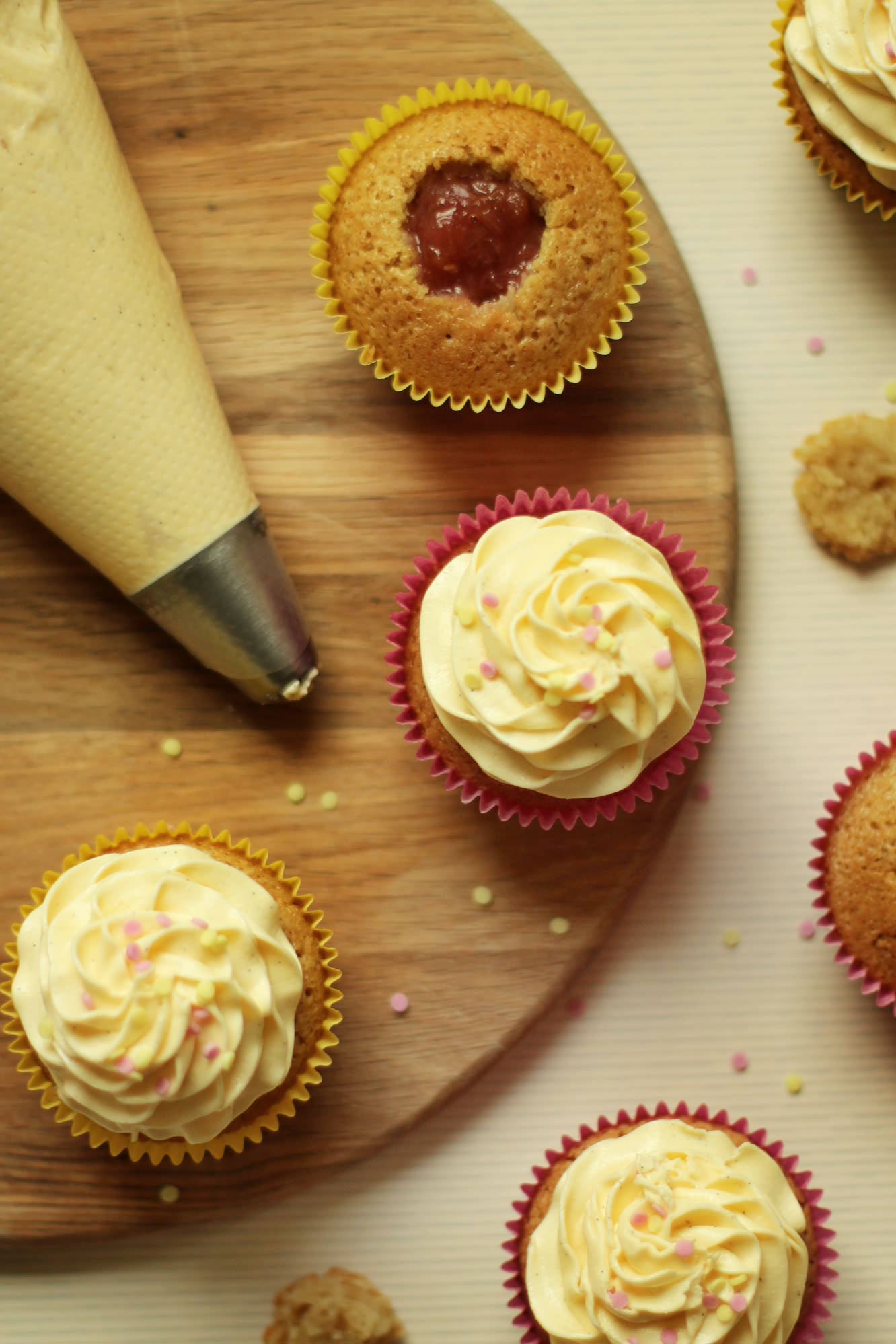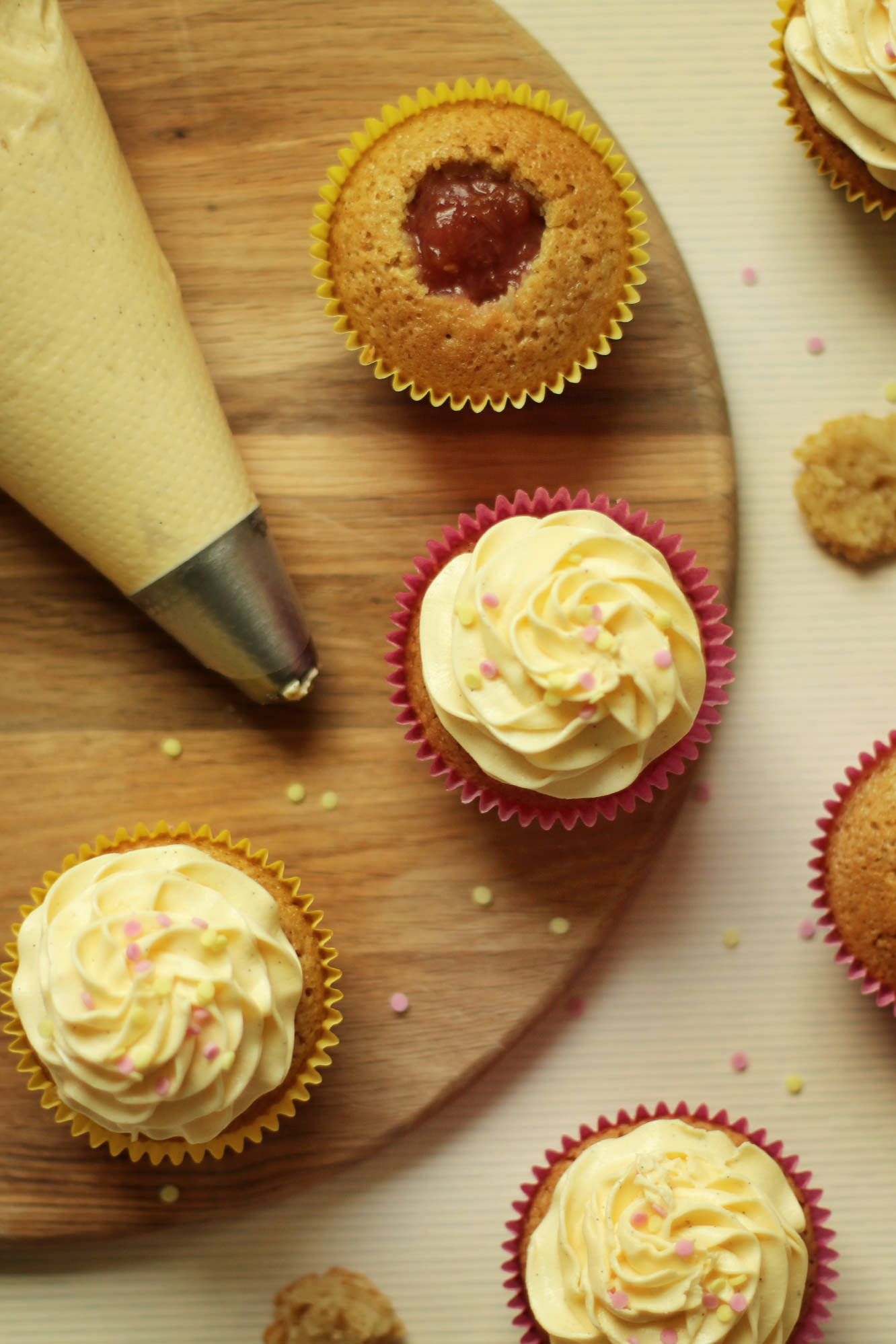 Take a big old bite of nostalgia.