This half term holiday I had promised two little friends of mine a day in my London pad. They were very excited and had all kinds of crafty plans and ideas to keep us busy.
When thinking about what we could do on a budget, I remembered learning how to sew when not much older than them.
I was pretty impressed with these two; by the end they were using the sewing machine unaided (although for their parents' benefit – heavily supervised!)
This is a great little project for beginners of any age, but for the reference of anyone planning to do this with children, these two are 7 and 8 and handled it very well. It would certainly be doable if you don't have a machine too.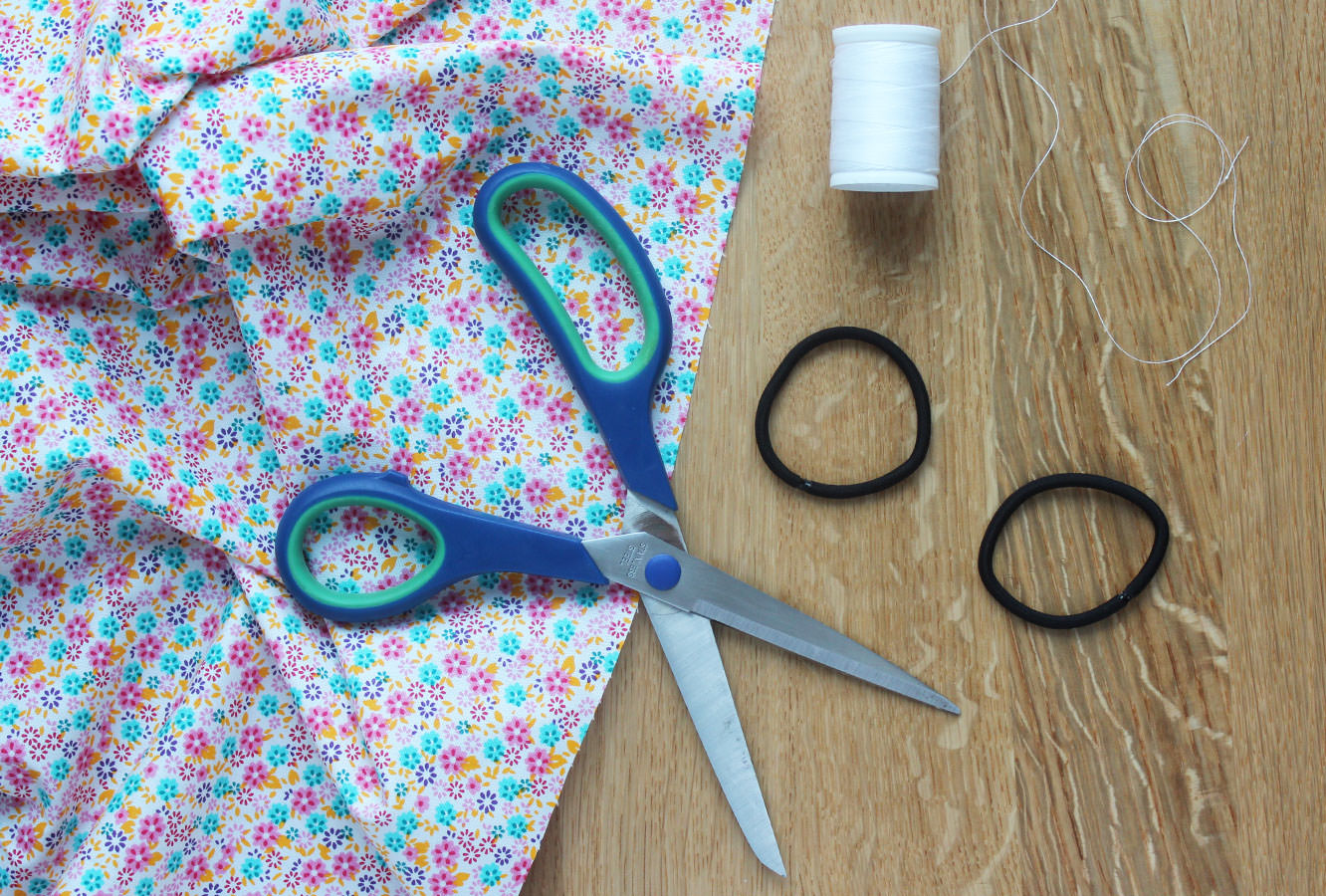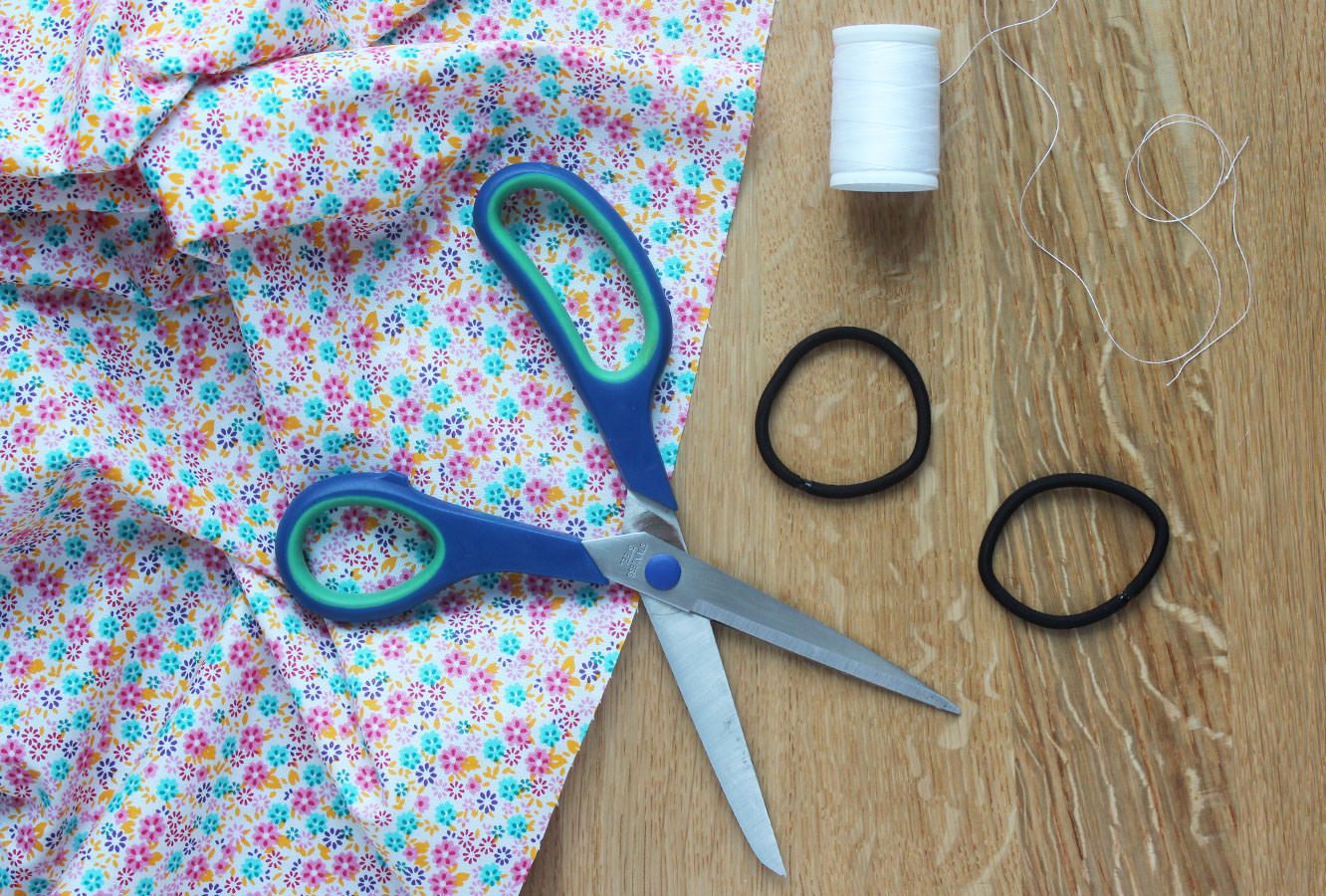 You will need
Cute fabric
Elasticated hair bands
Needle and thread (or a sewing machine)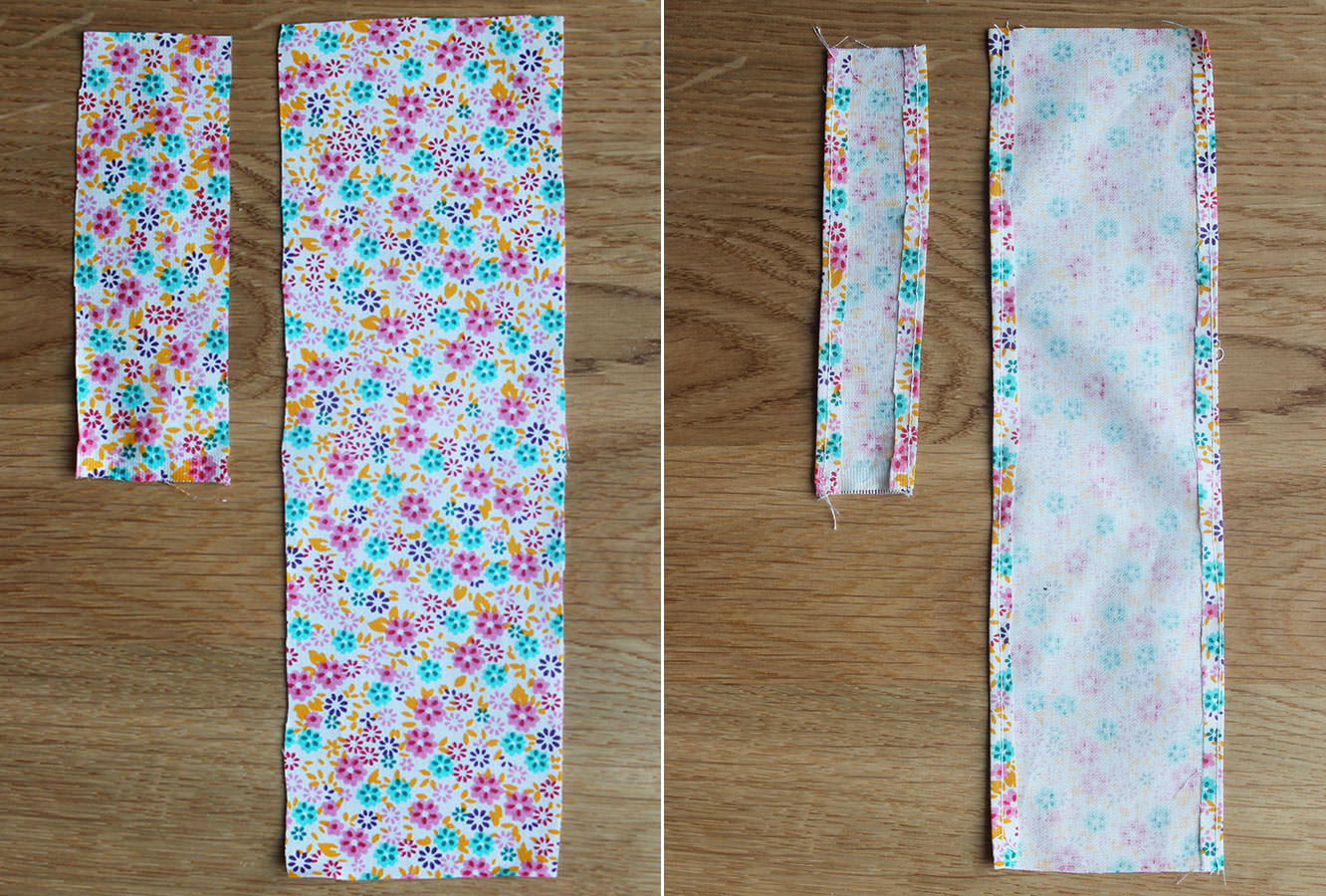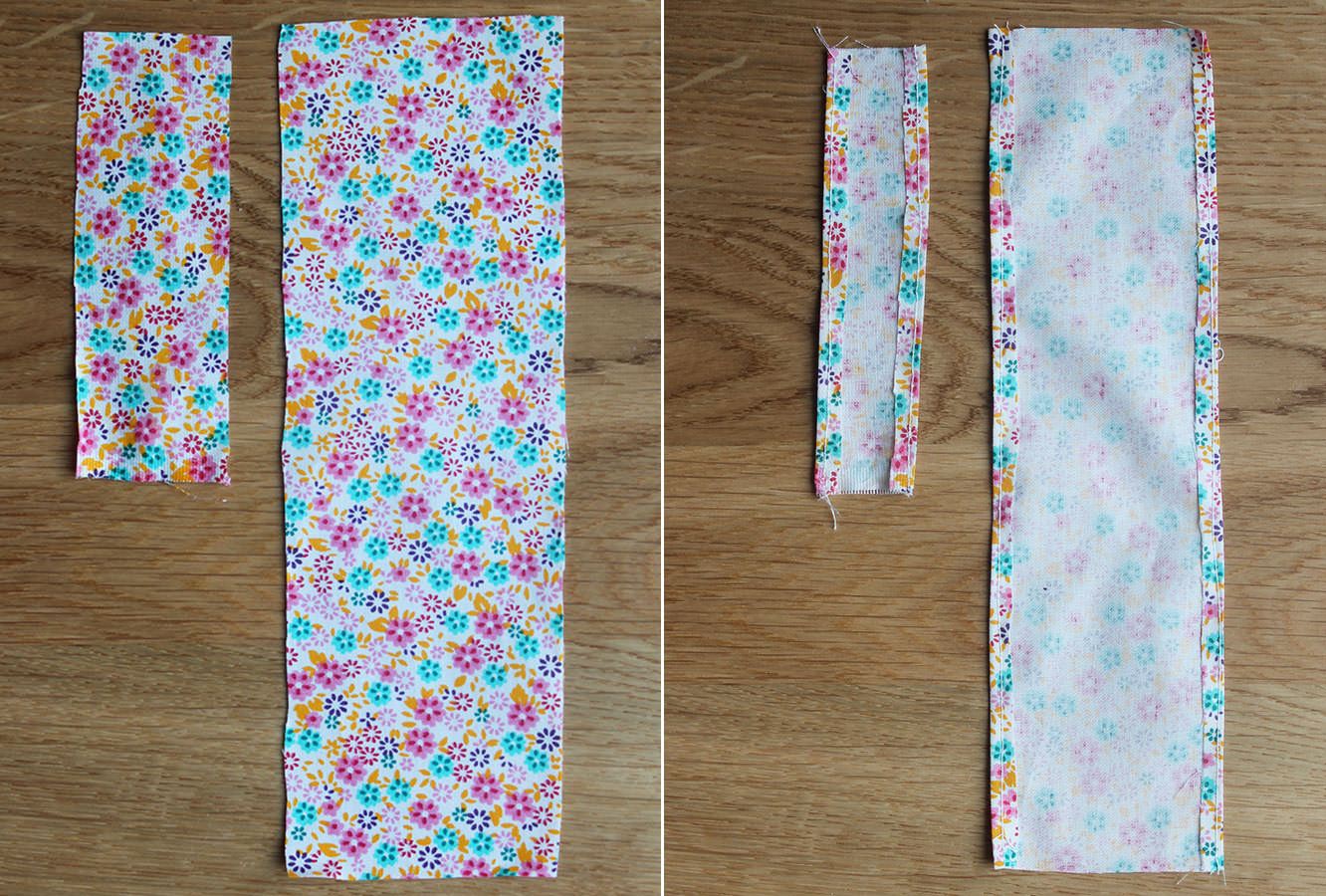 Step one
Cut two lengths of fabric, one 7cm x 22cm and the other 3.5 cm x 12 cm.
Step two
Sew a small hem along the long edges as shown above.
When doing this with the girls they used the foot while I guided it through at first, then I took a turn with the foot so they could guide, then they took the helm altogether.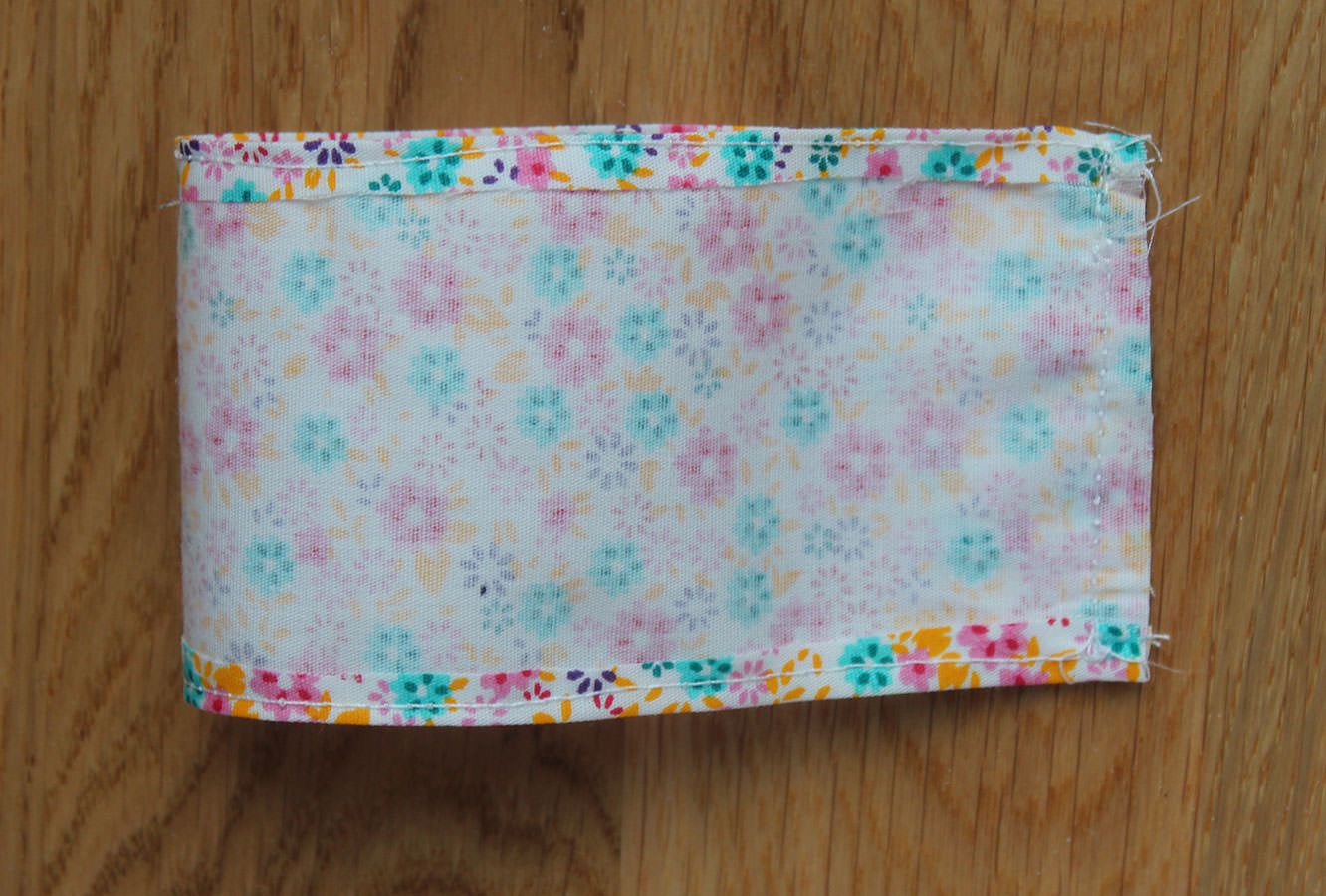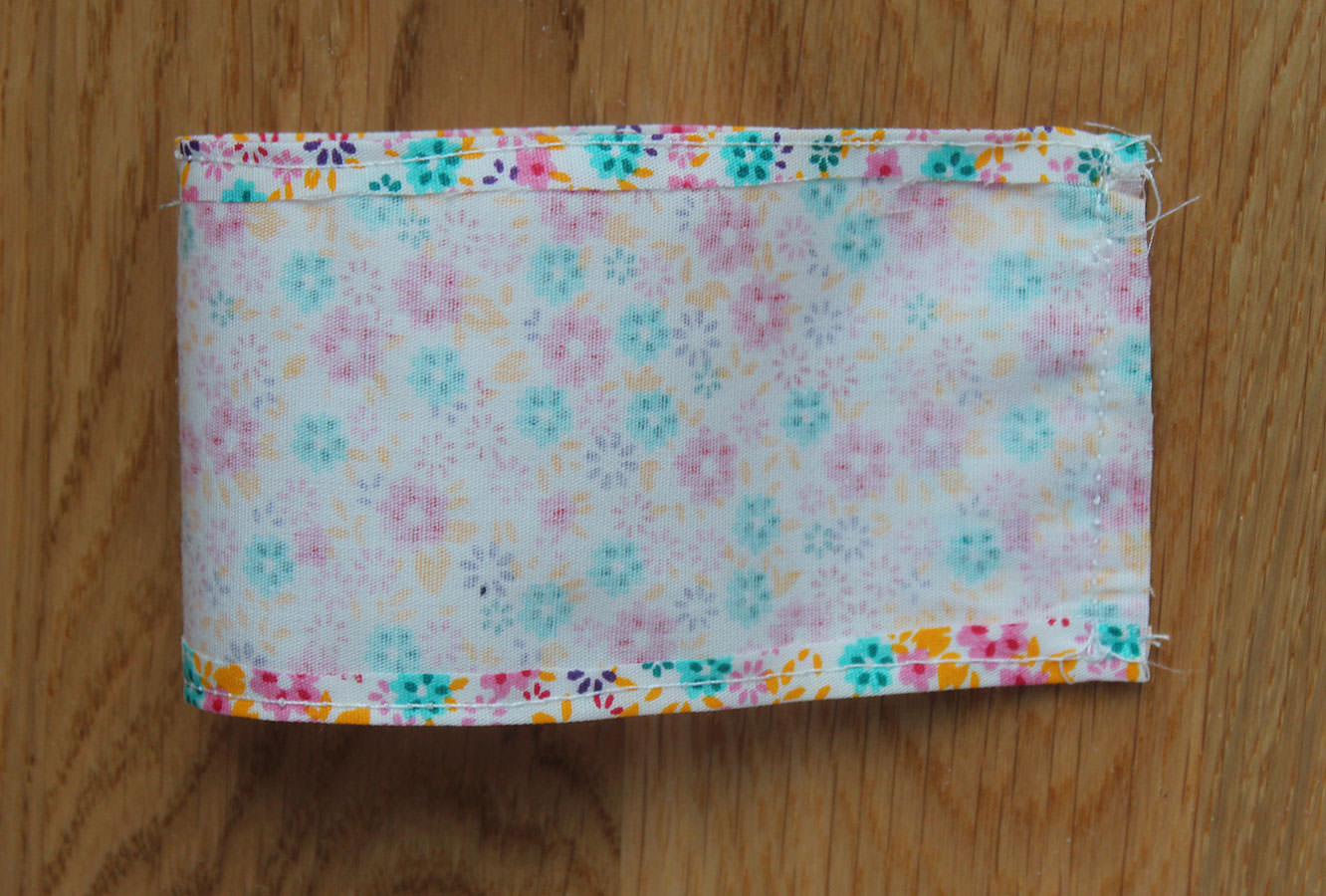 Step three
Join the larger piece with right sides facing. Turn it through so the right sides are showing.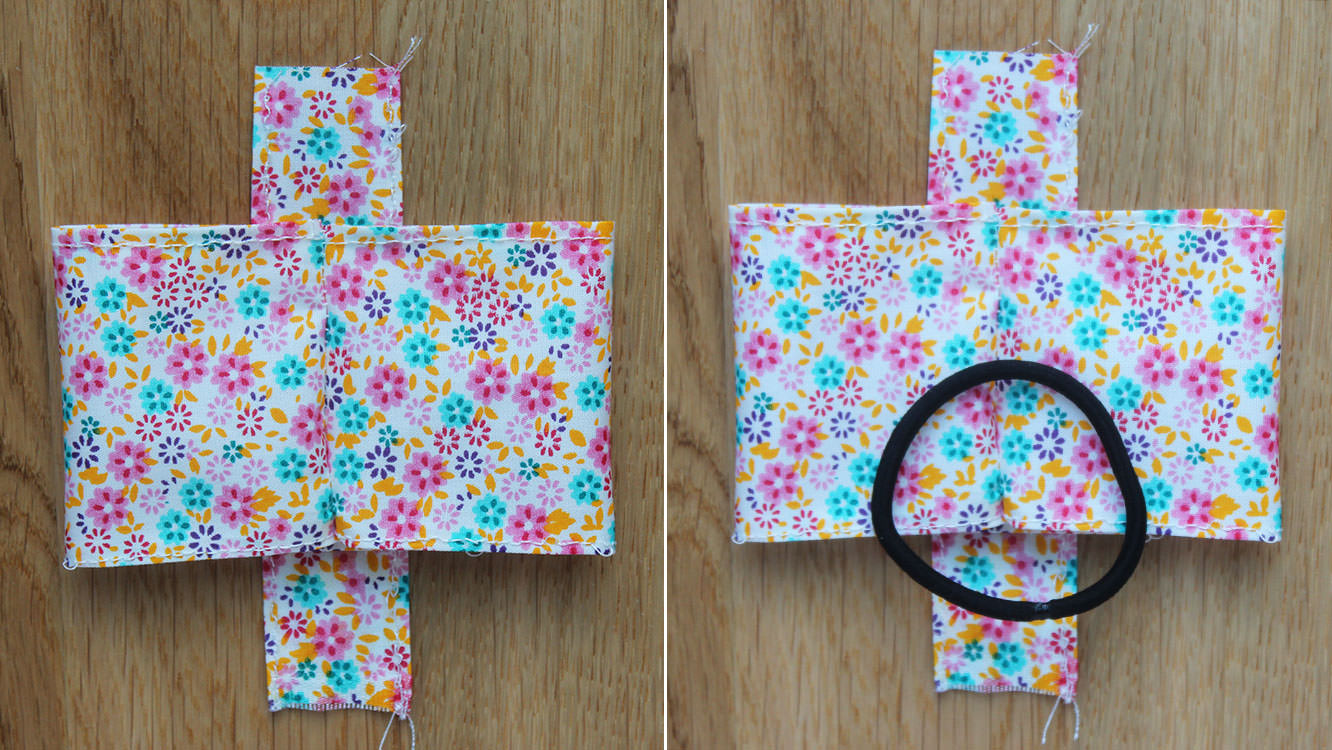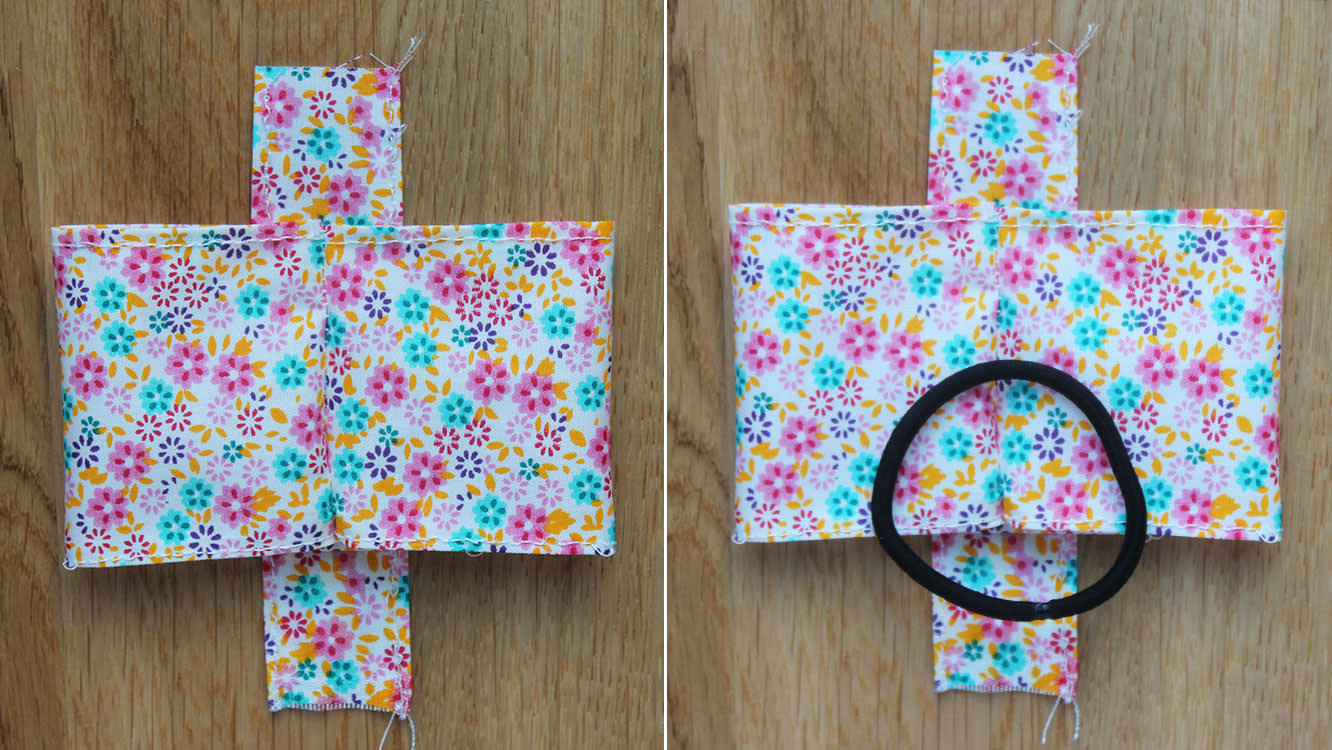 Step four
Lie the smaller strip down, right side facing upwards. Place the larger piece on top with the seam running down the centre.
Pop the hairband on top.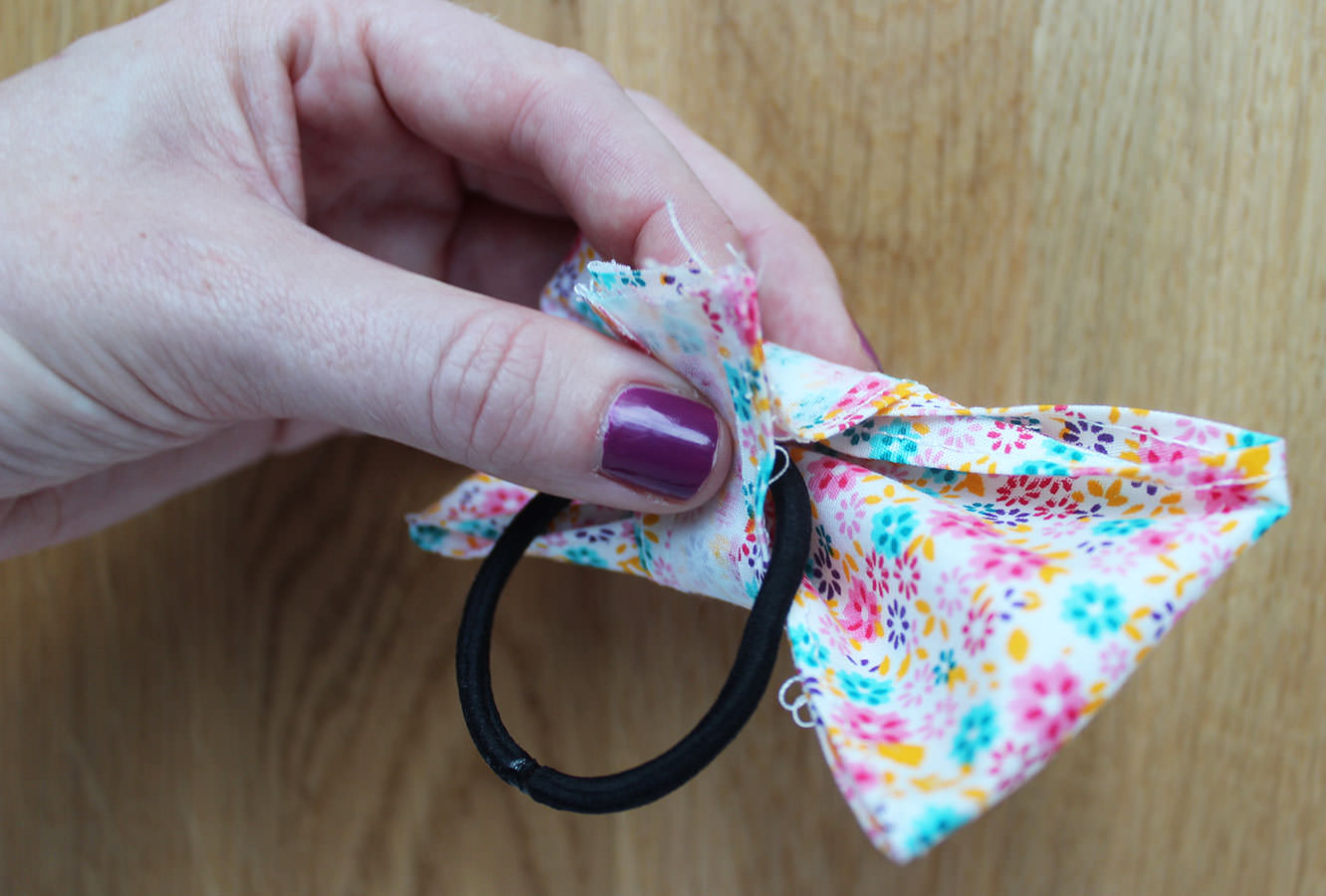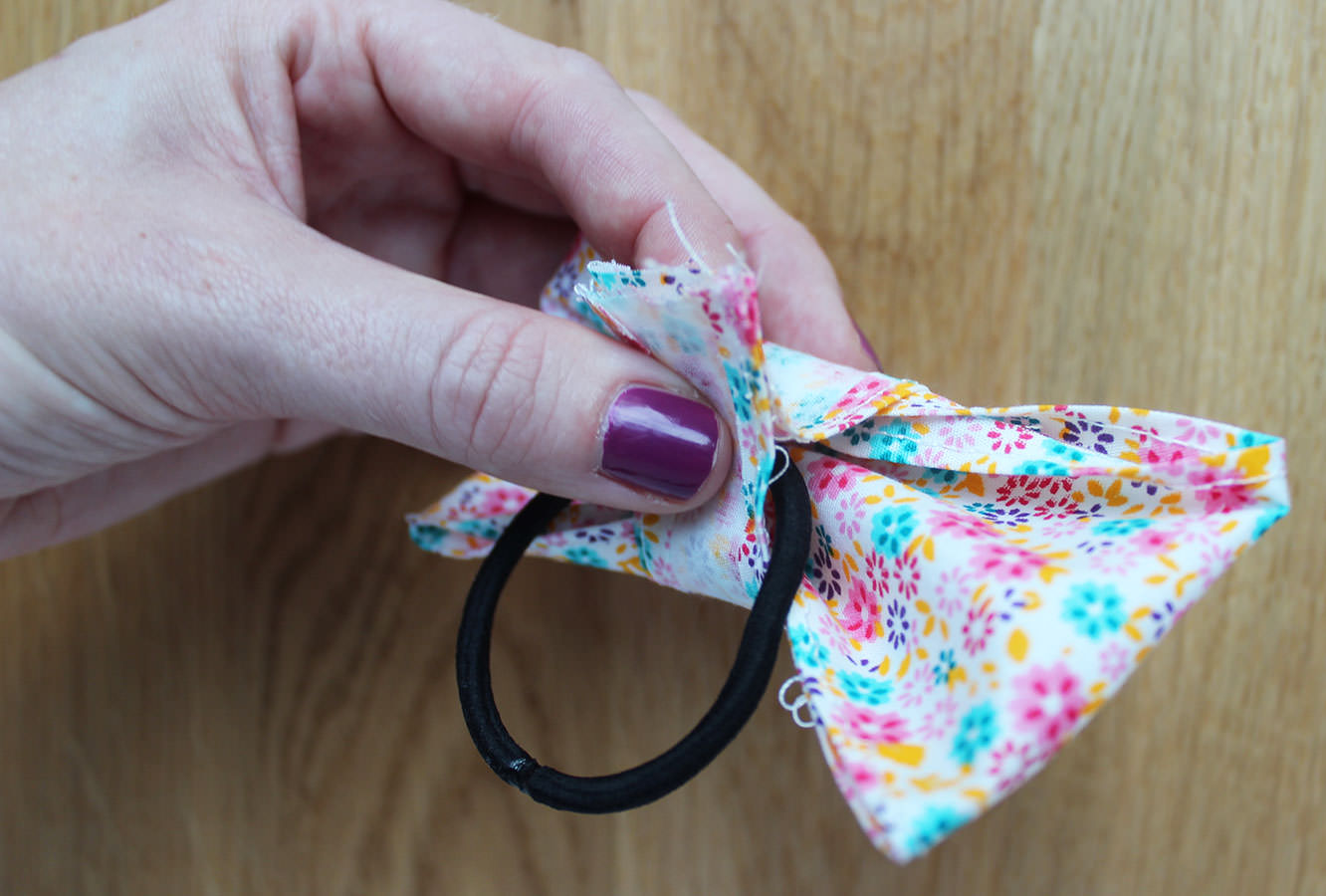 Step five
Loop the smaller strip of fabric through the hair band and squeeze it all together. Don't worry too much about the shape of the bow for now, plenty of time to sort that out later.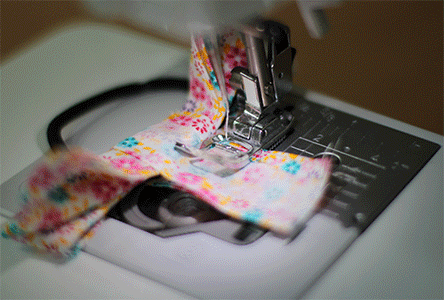 Step six
Sew across the smaller piece of fabric as close to main body of the bow as your machine will allow. That being said, if you are hand sewing (and therefore have a bit more control) do leave a little wiggle room.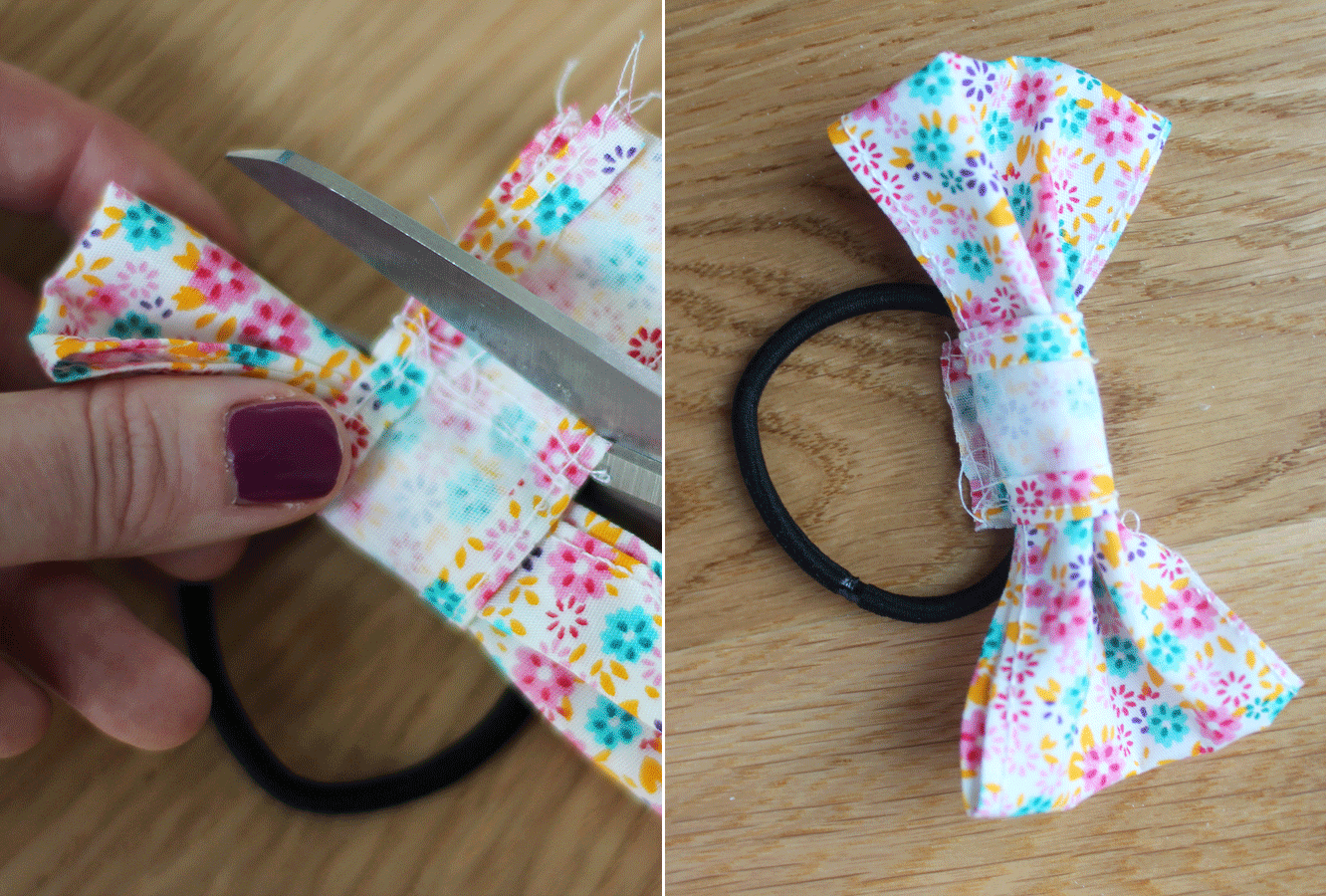 Step seven
Chop off the excess fabric.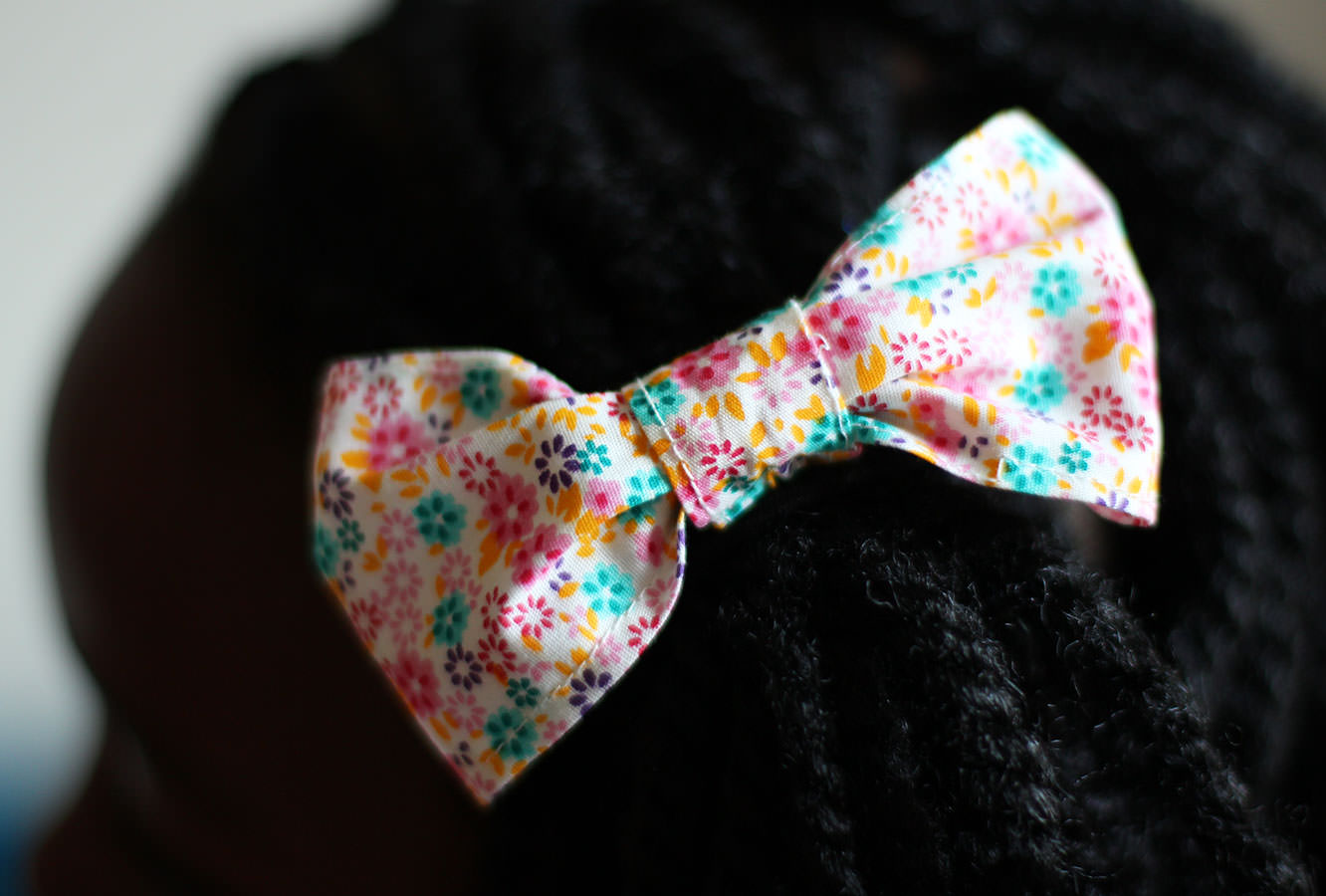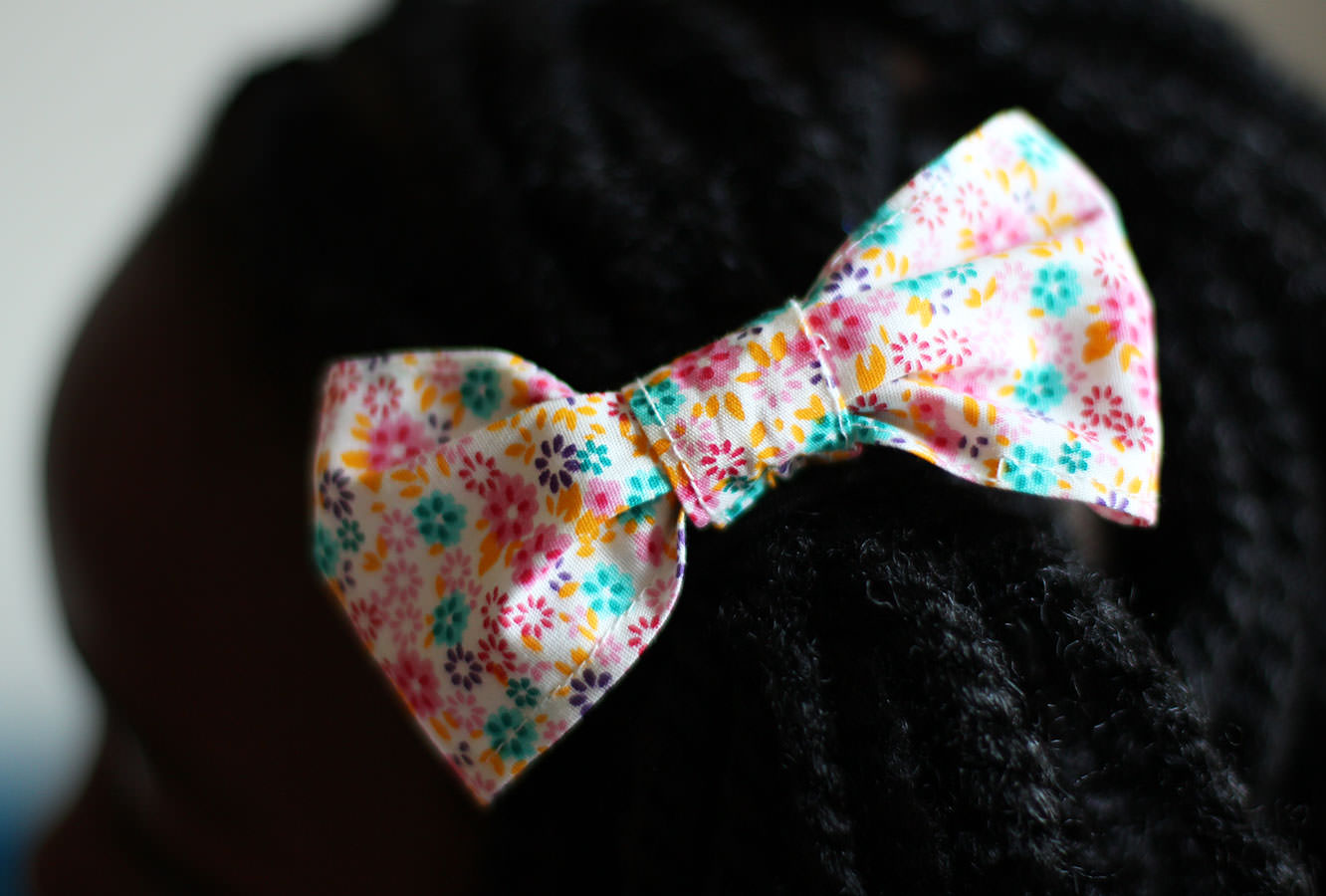 Step eight
Turn the loop the right way round and attach it to some hair.