Welcome back chaps, I hope you had a lovely weekend and are now stuffed full of last week's roulade.
This week's post is a little more January friendly – it doesn't involve eating and will help save a few pennies too. Since the Christmas drinks specials season came to an end I've been missing a certain honey and almond hot chocolate and planning to concoct something with those flavours for fabrefaction. I didn't expect it to not be for consumption but there you go.
I thought it would be fun to give some favours the ladies who came to our little sleepover last week. This scrub is a great little gift on the cheap and would work well for favours for a hen party/bridal shower or similar.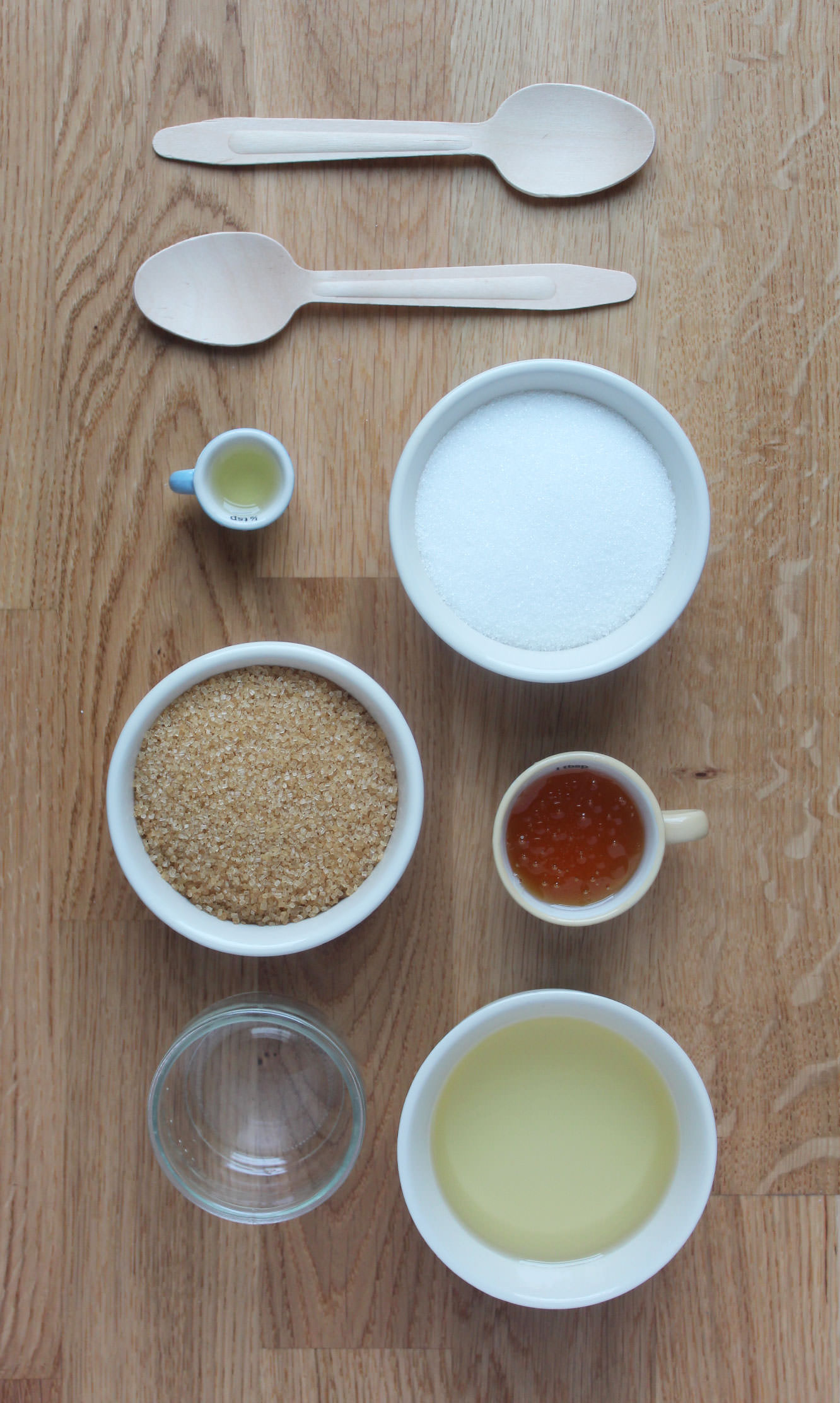 You will need
2 cups Demerara sugar
1 cup Granulated sugar
1/4 cup Walnut oil
1/2 cup Sunflower/vegetable oil
1/2 cup Clear honey
2 tsp Almond extract
(Makes six small jars)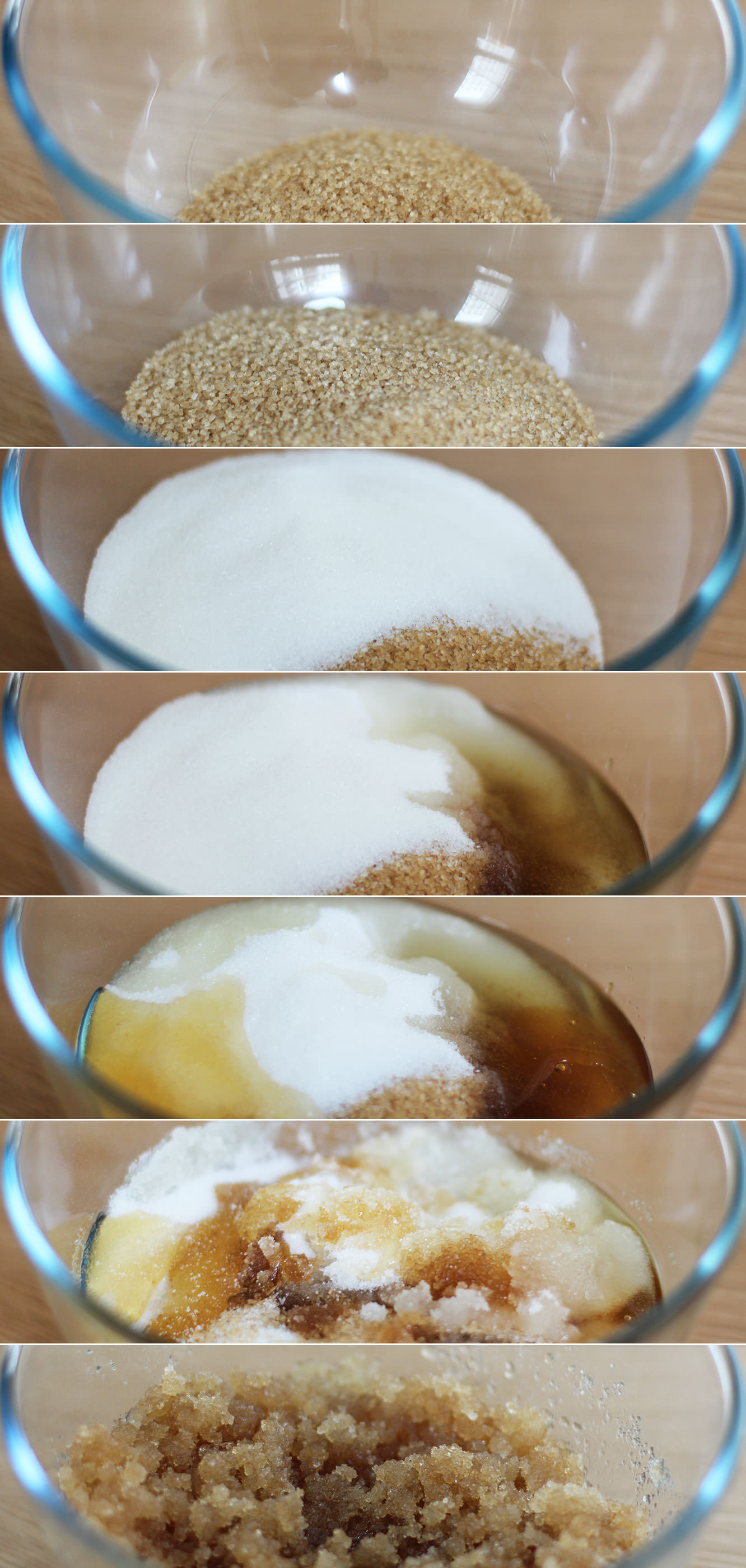 Step one
There really only is one step. I couldn't even think of a gif this week.
Take all the ingredients and mix them together.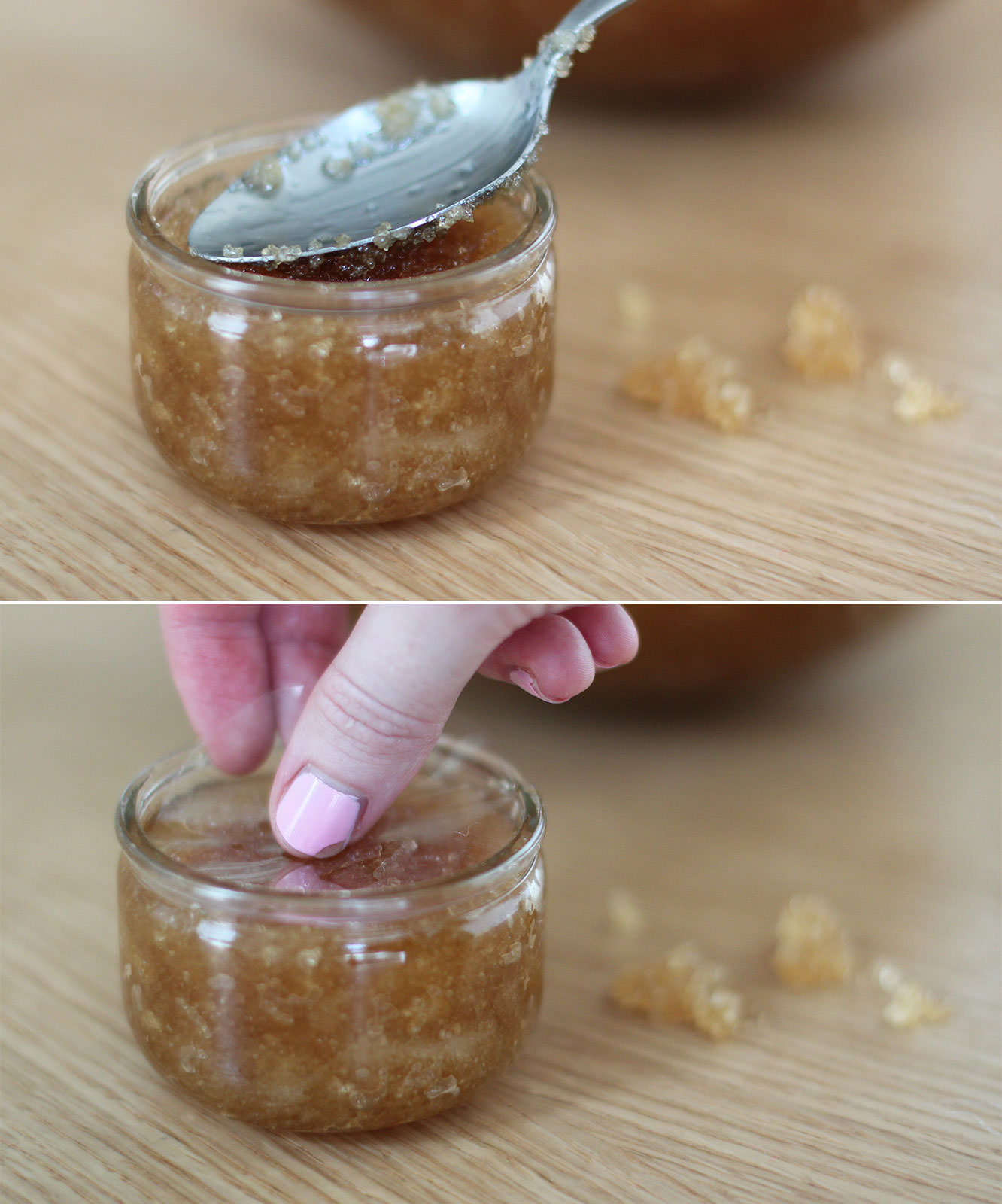 Step two
If you're gifting these then you might want to use little ramekins or jars. I recommend something with a lid to be honest, I used cellophane to seal the scrub in. I'll be honest, this was with mixed success – just keep them upright if you go for this option to stop the oil leaking.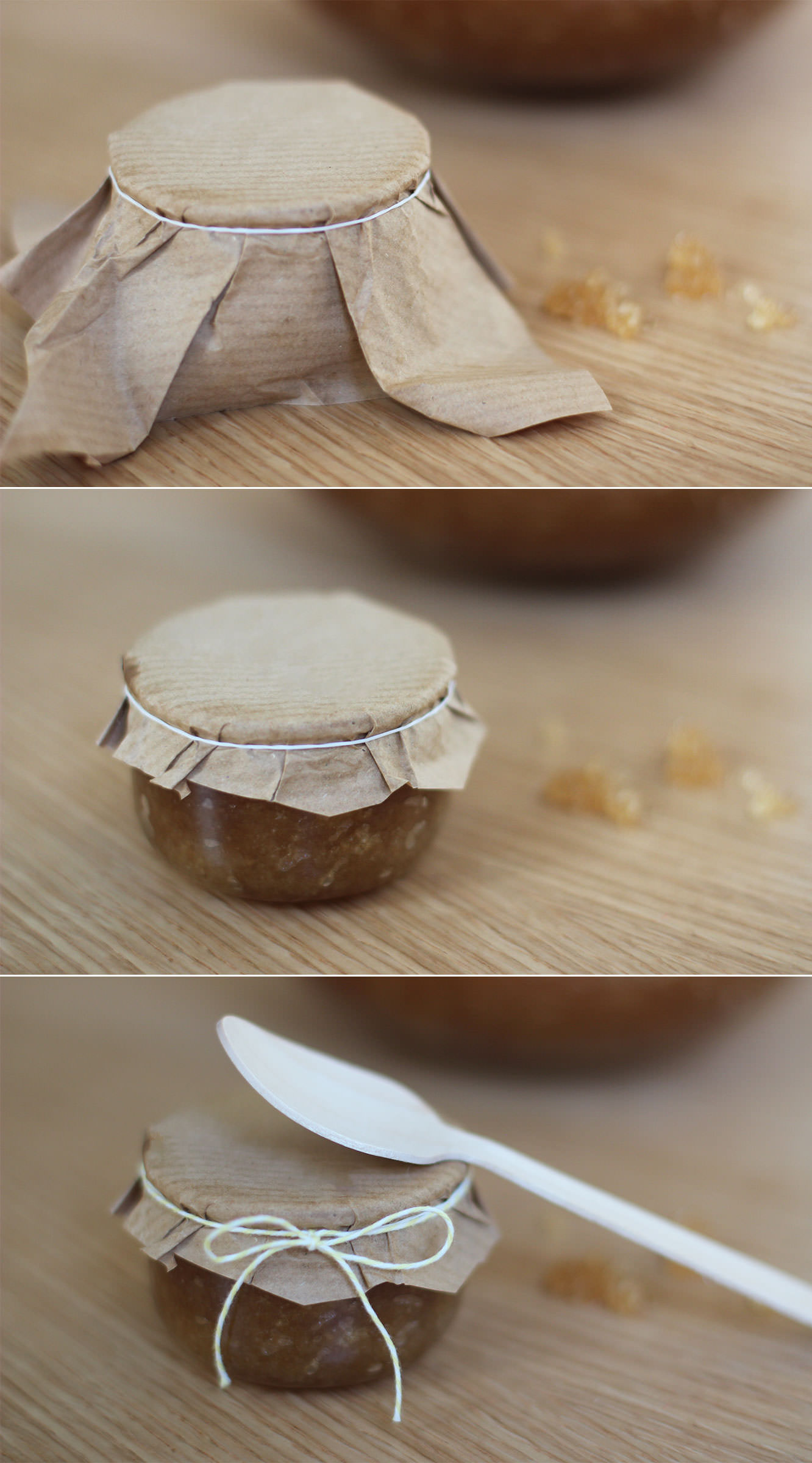 Step three
Using paper or fabric (I thought brown paper added nicely to the natural look and feel) cover the pots.
Make sure it;s a larger piece than required. Fasten with a loom band (find a small child who's become bored of them and pinch a few).
Step four
Trim the edges of the paper or fabric. If using fabric I recommend pinking shears for the job to stop it fraying.
Step five
Tie a nice piece of string/twine/ribbon around the rim to cover the loom band. Depending on the size of the jar you might want to tie a small wooden spoon to it at this point (the scrub settles and needs a little stir before use).
I left the spoons loose because they looked novelty big in comparison to the jar. If you're in the UK I got these from Tiger.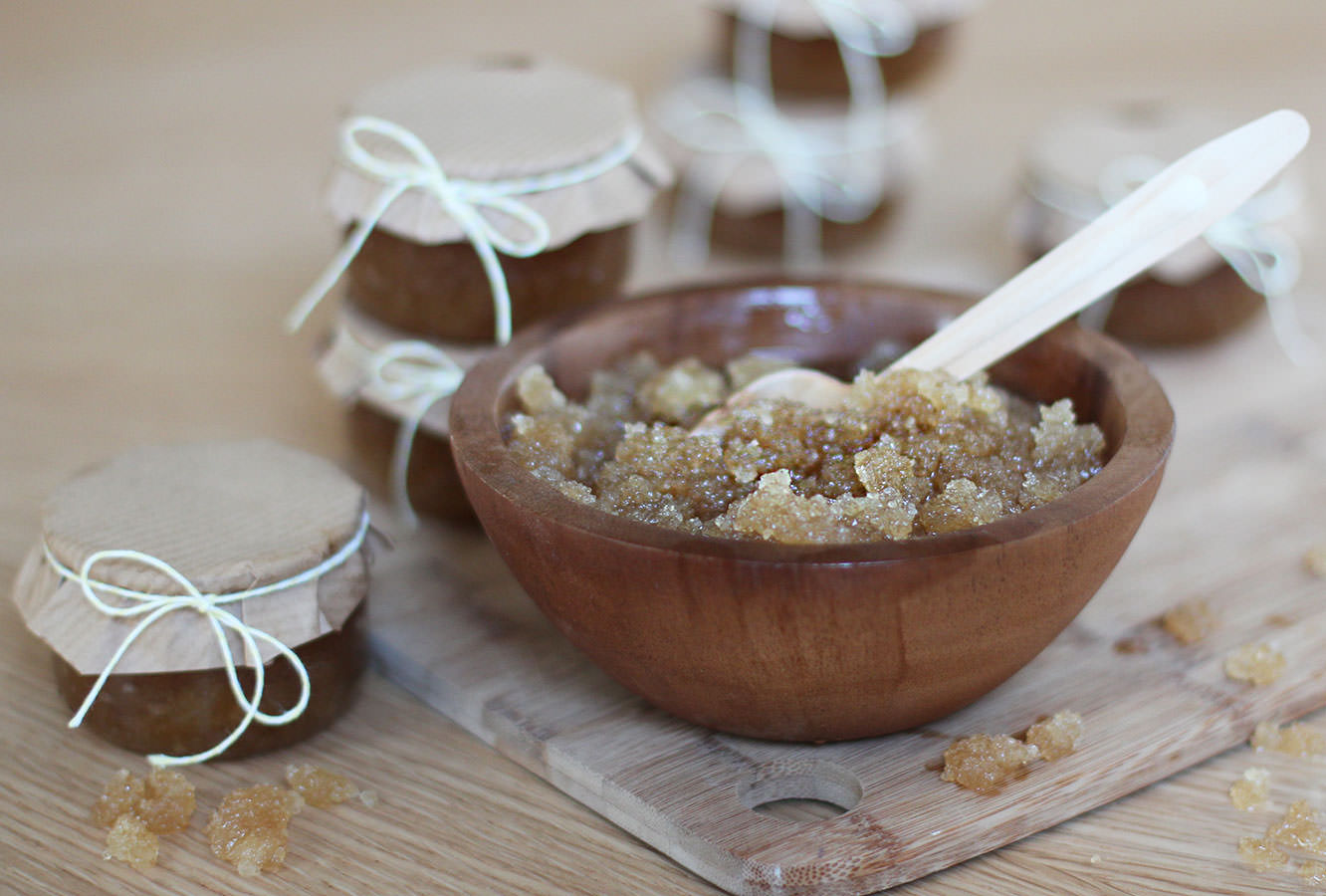 Happy scrubbing!