Hi there. Welcome back.
This week a cheap and cheerful bake was on the cards for everyone out there cutting costs this January. The perfect pudding to blast away those winter blues. I apologise in advance for laughing in the face of all your 2015 diets, but if you're going to break them, this is a great way to do so.
This recipe is ideal for people who doubt their skills in the kitchen, I'll be seriously impressed if you managed to mess this one up. Send me photos if you do.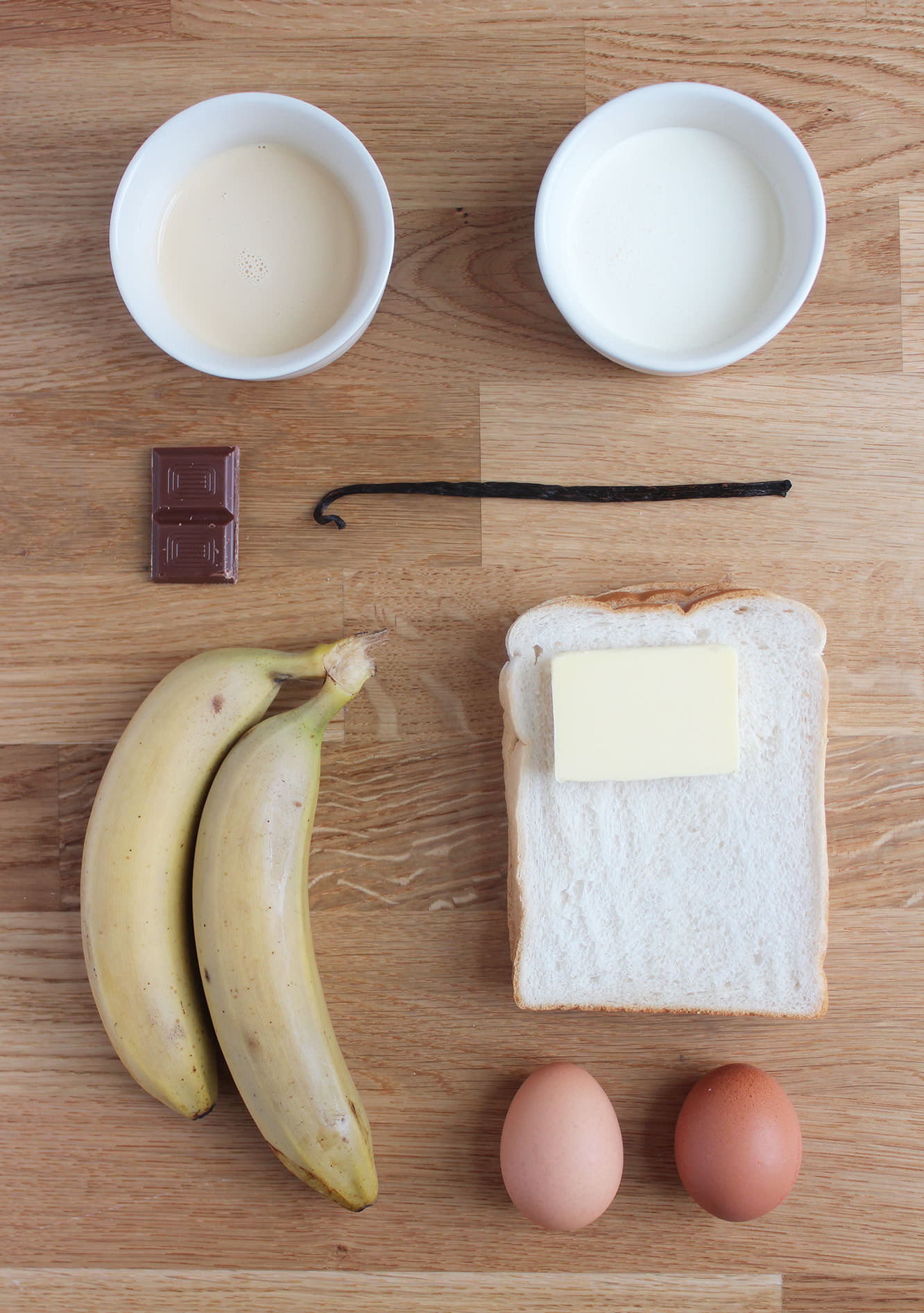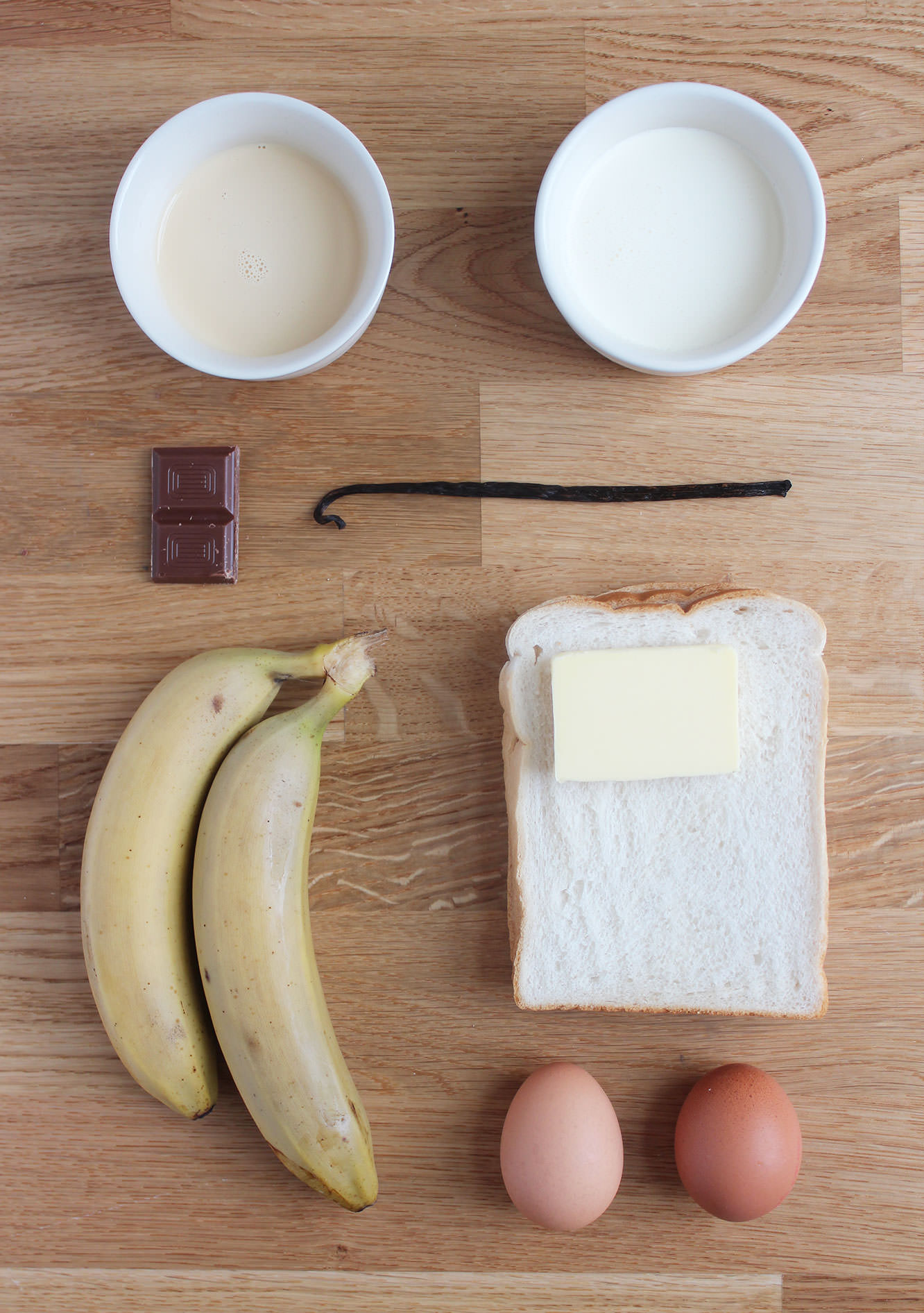 You will need
For the pudding:
500ml/17 fl oz Double cream
100ml/3.5 fl oz Condensed milk
2 Eggs
Vanilla pod/2 tsp Vanilla extract
100g/3.5 oz Dark/Milk chocolate
50g/2 oz Soft brown sugar
6 – 8 Slices white bread (let's be honest, you will need to get a loaf anyway, and I wasn't counting properly)
3 Bananas
Butter for spreading
Ramekins if you're feeling a bit posh.
For the salted caramel:
100g/3.5 oz Salted butter
80g/3 oz Soft brown sugar
100ml/3.5 fl oz Double cream
2 tbsp Golden syrup
2 tsp Salt
(Makes 6)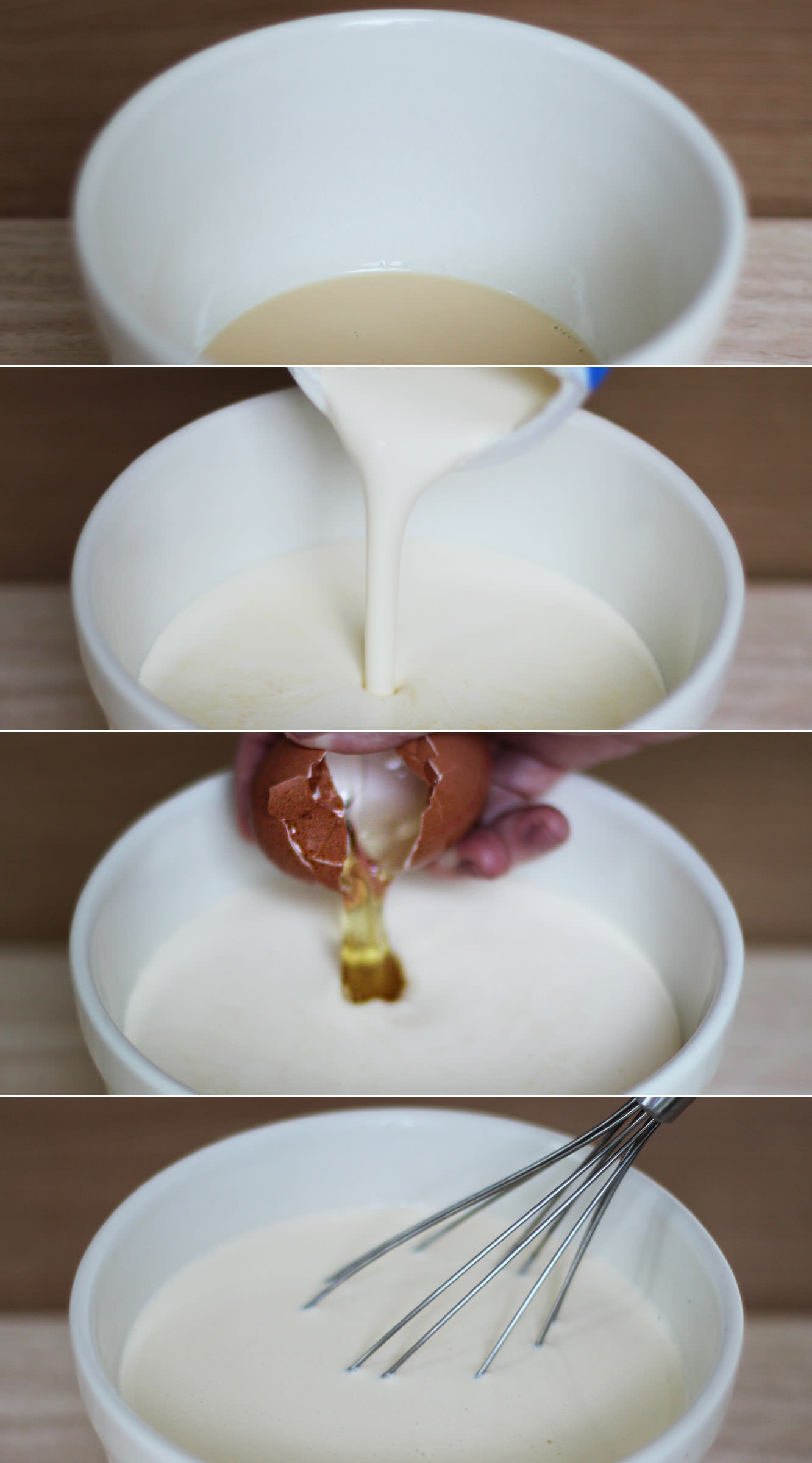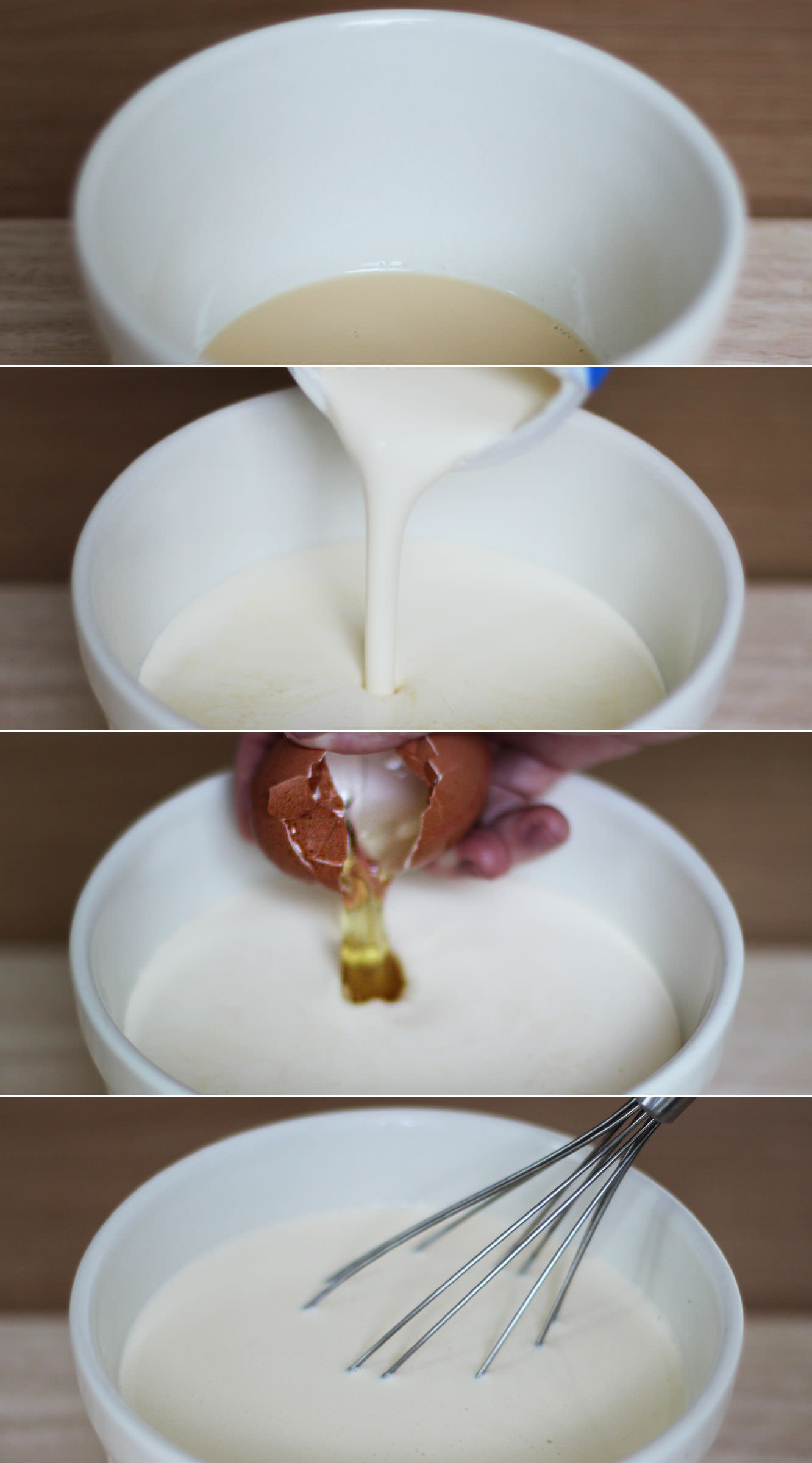 Step one
Whisk together the cream, condensed milk, vanilla and eggs. Set aside, and try not to think about how much cream that was.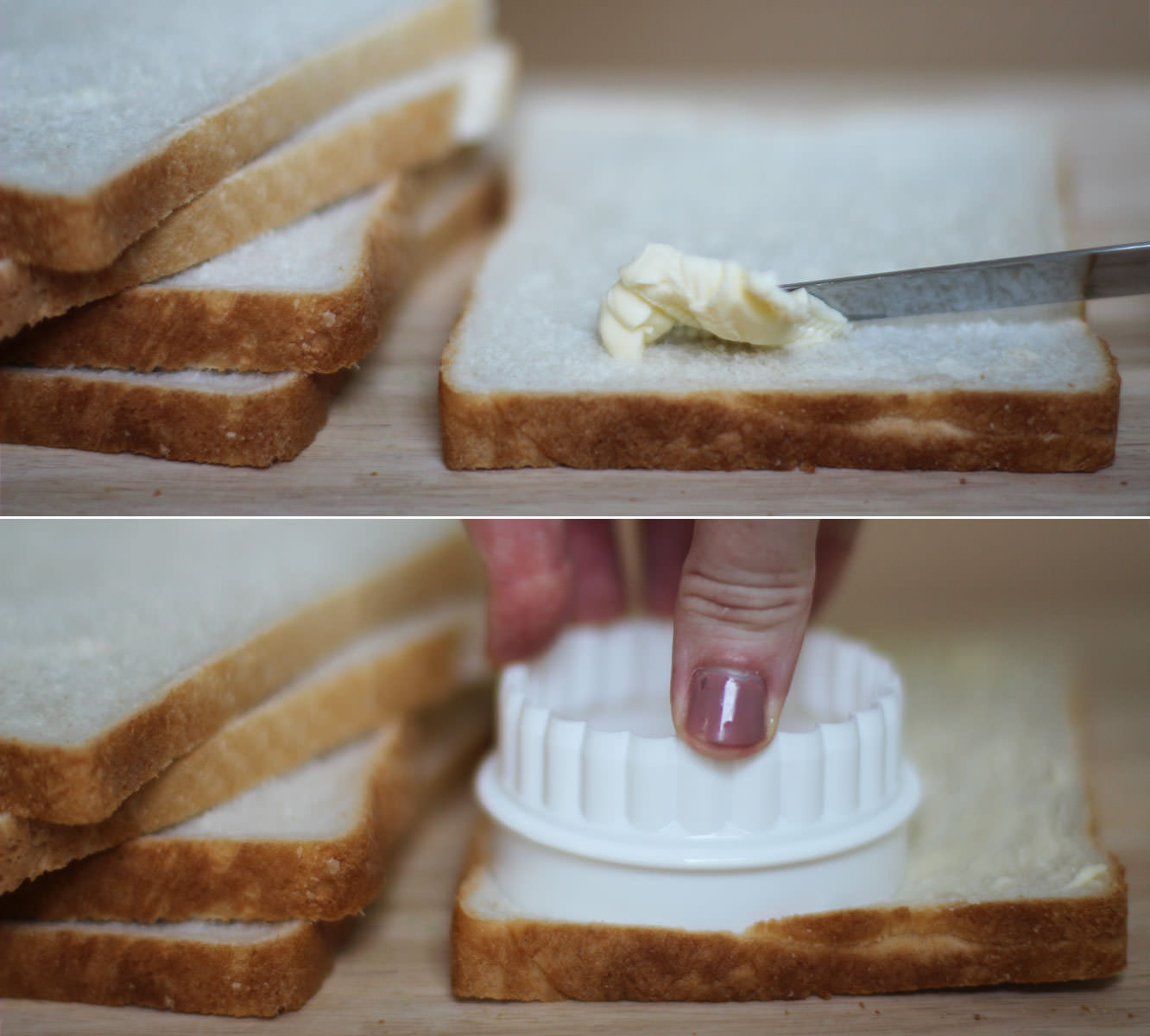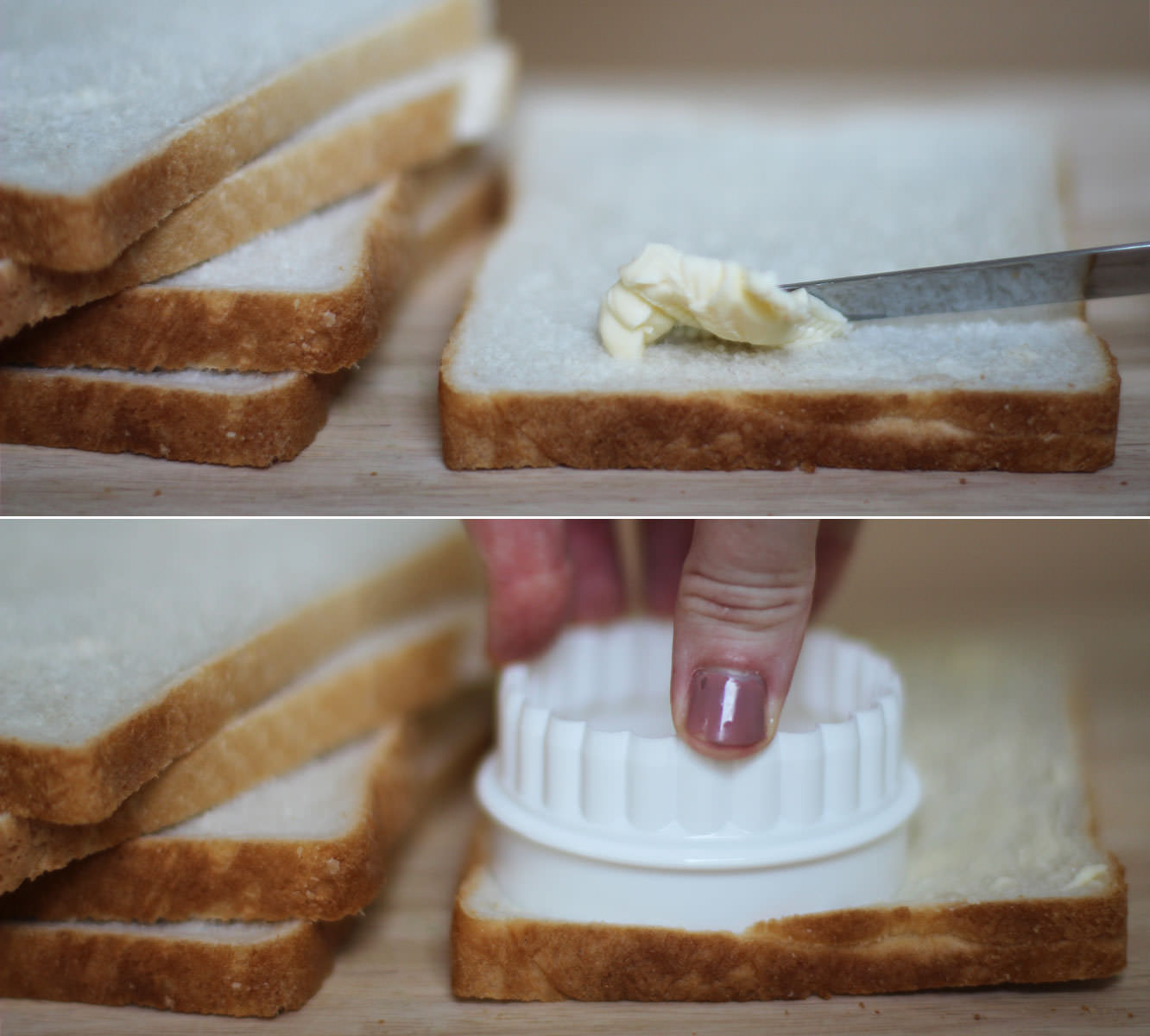 Step two
Butter the bread slices generously. I just used regular spreadable butter for this, but if you're a purest you could buy unsalted.
Using a cutter that's the same diameter as your ramekins, cut circles out of the bread. Chop the offcuts into small pieces and leave to one side.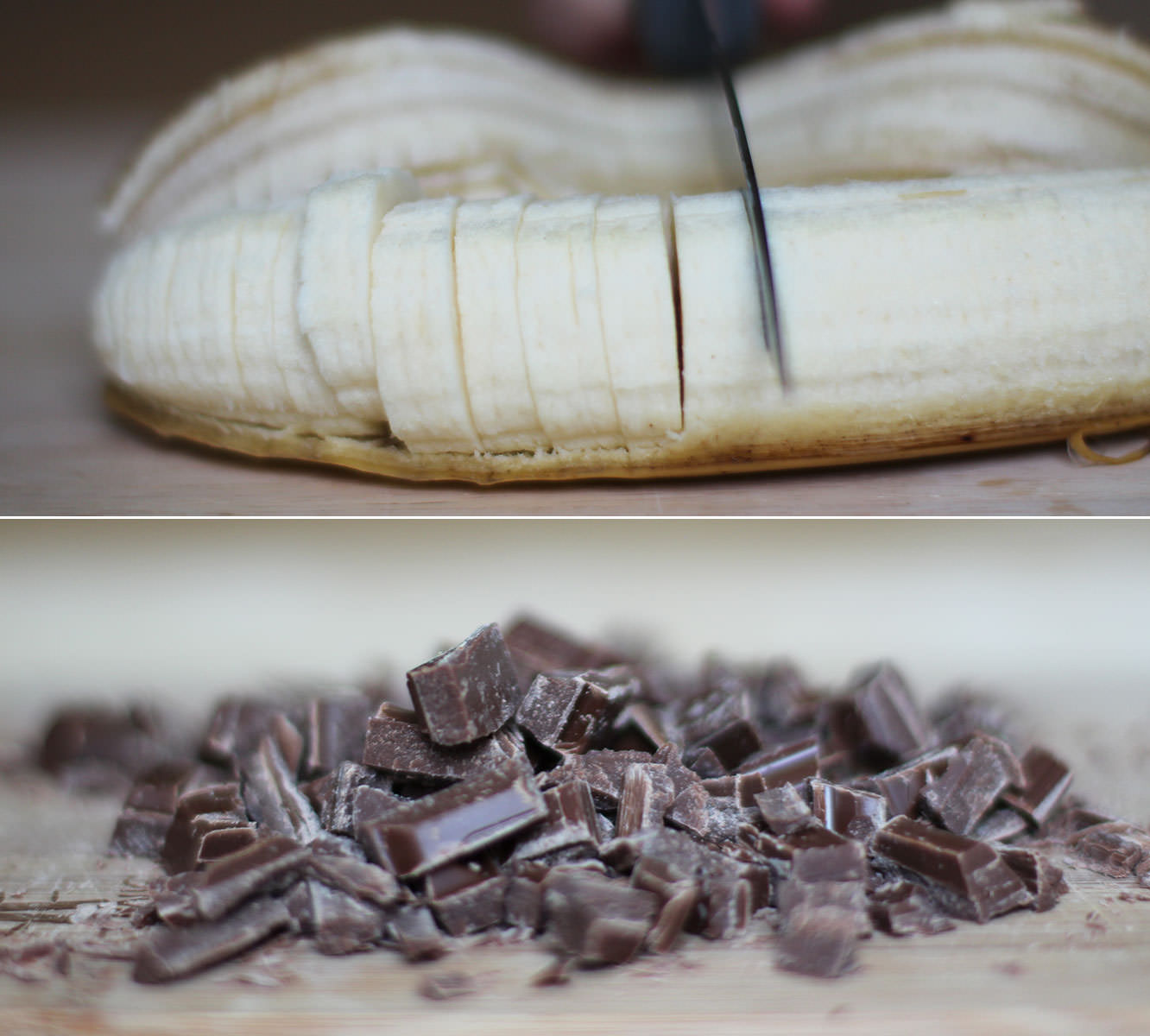 Step three
Slice the banana into thin pieces and chop the chocolate into small chunks (as if I haven't said it enough – a bread knife is the best way to do this).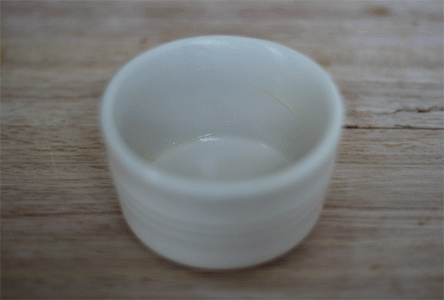 Step four
Assemble!
Butter the ramekins and layer up the puddings. Bread, banana, chocolate, sugar, repeat. Finish the last layer with bread using the offcuts and sprinkle some caster sugar on top, this will make a lovely crisp topping.
Step five
Once all the ramekins are layered up, pour the custard mixture on top, try to fill them evenly.
Leave to sit for 20 minutes to let the custard soak into the bread.
Step six
Bake in a pre-heated oven for 35 minutes on 180C/350F/gas mark 4.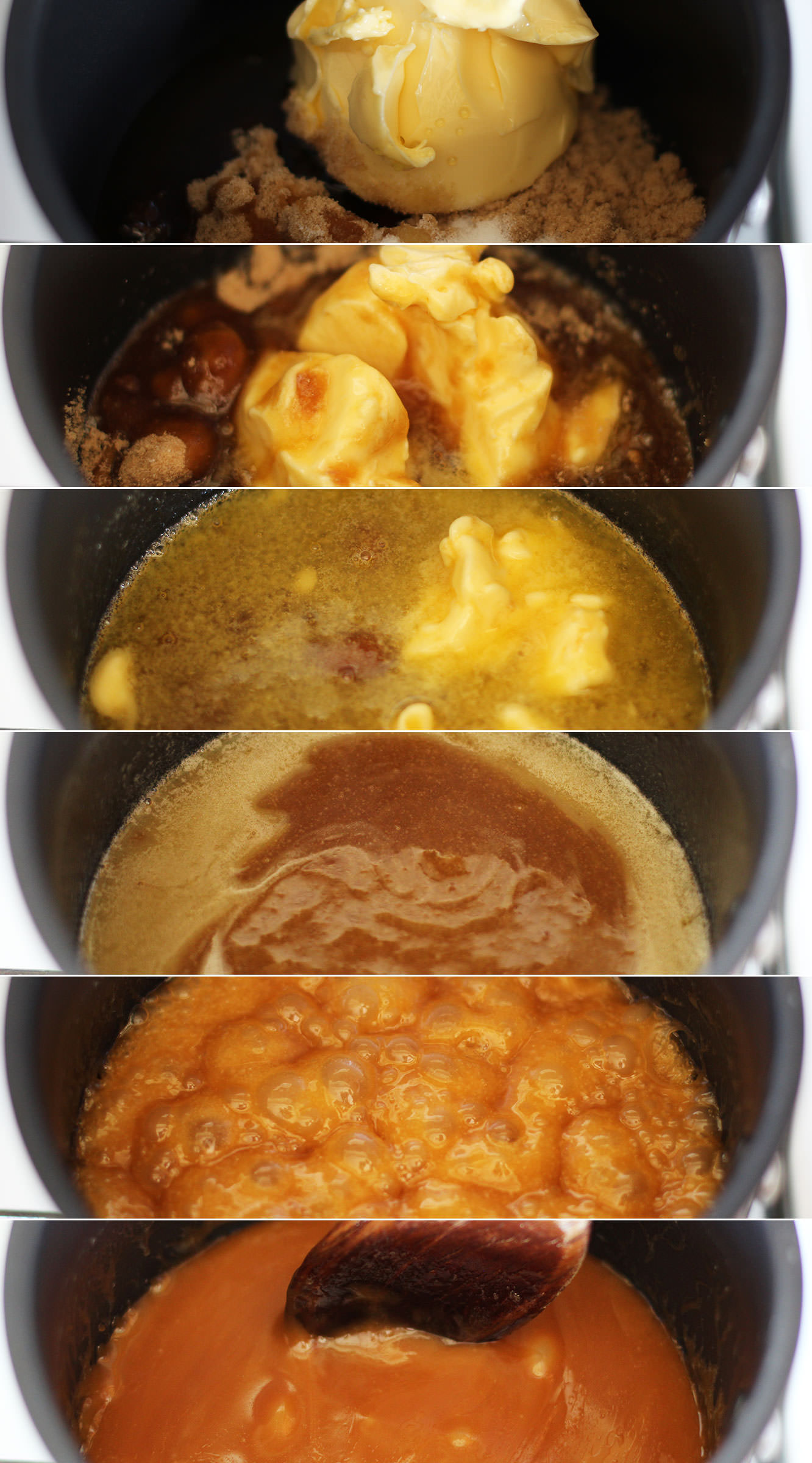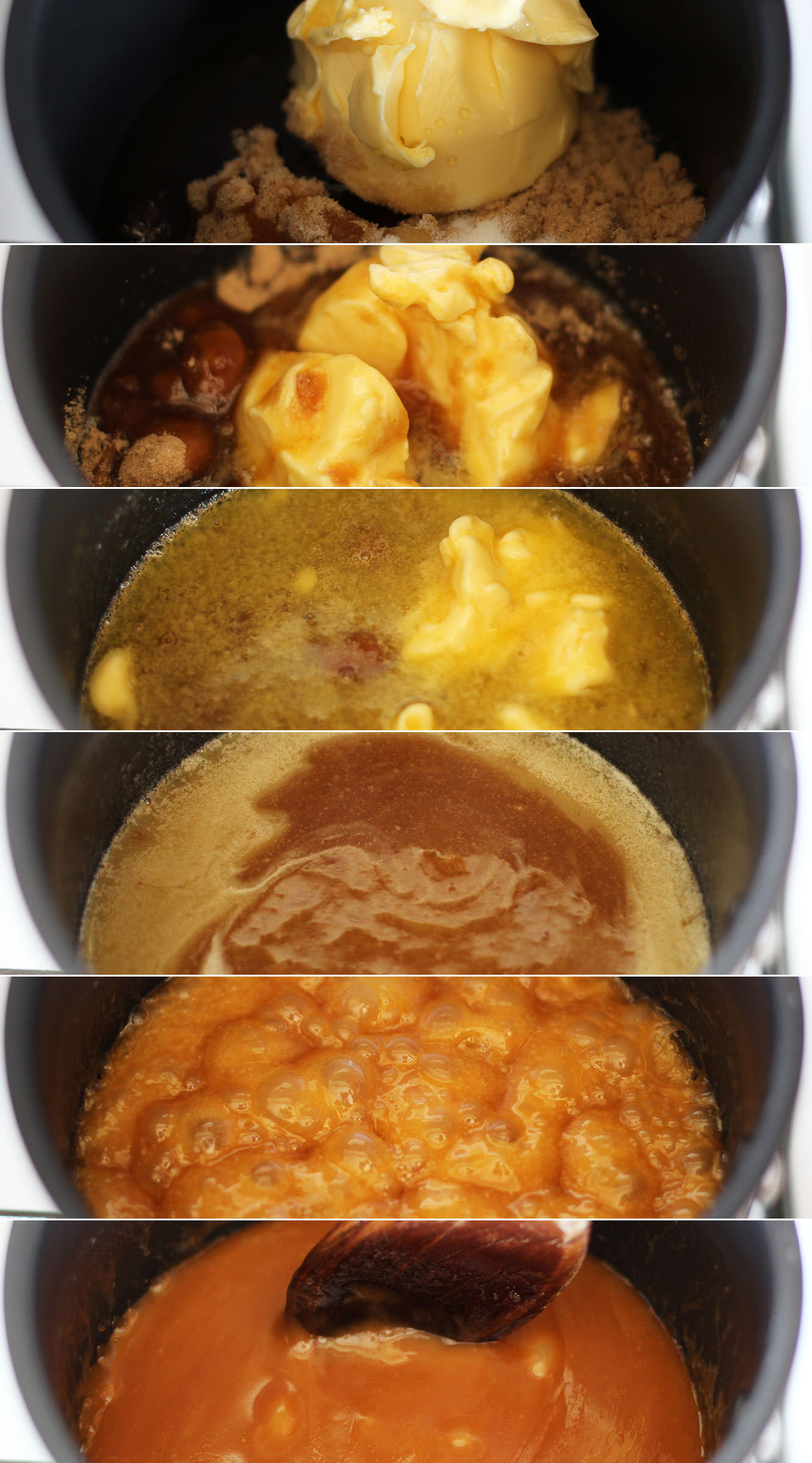 Step seven
While you are baking the puddings, place all the ingredients for the salted caramel into a saucepan (minus the cream).
Heat gently until melted and then bring to a simmer. Simmer for 10 minutes. Stir regularly so that it doesn't catch and burn. Leave to cool for about half an hour.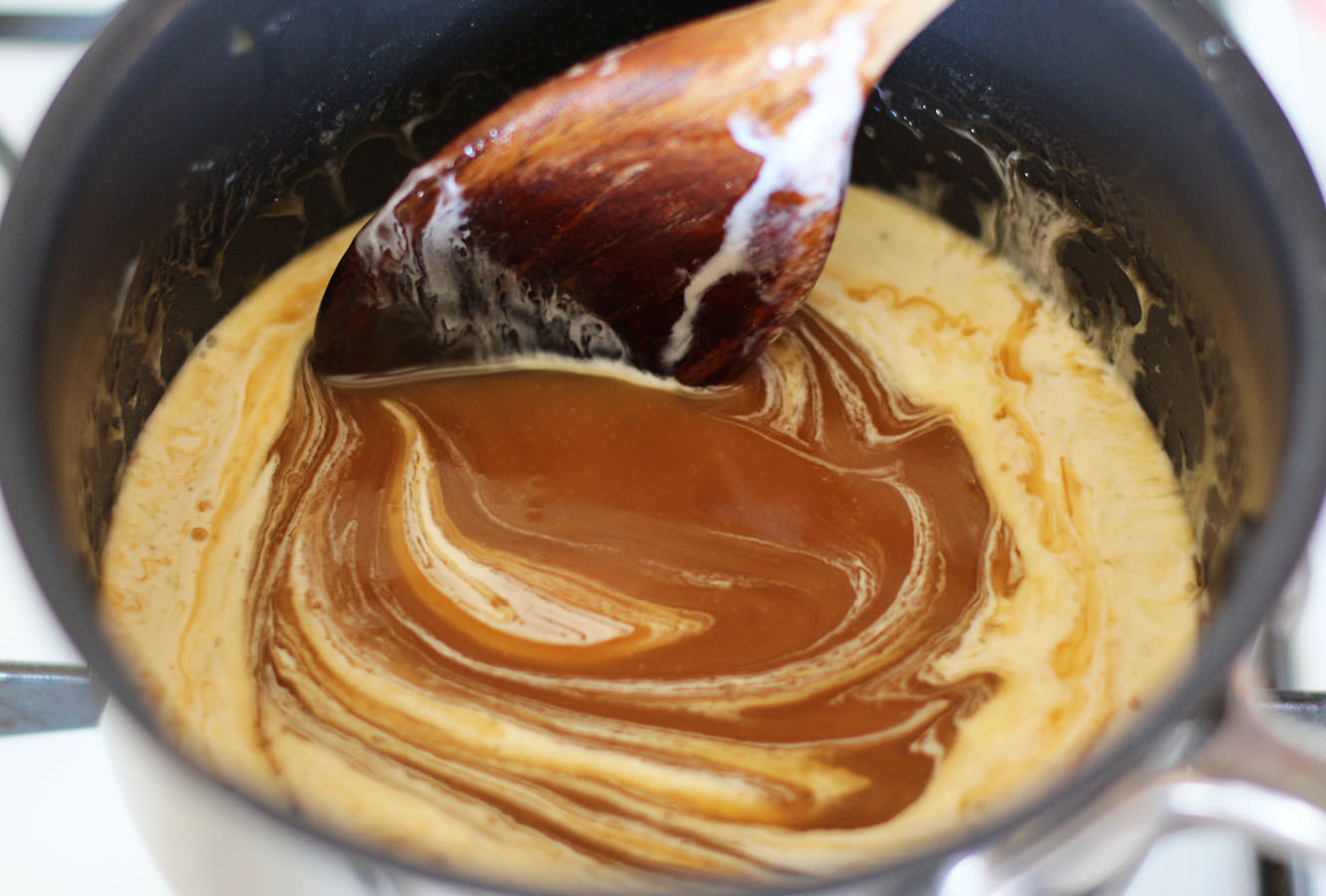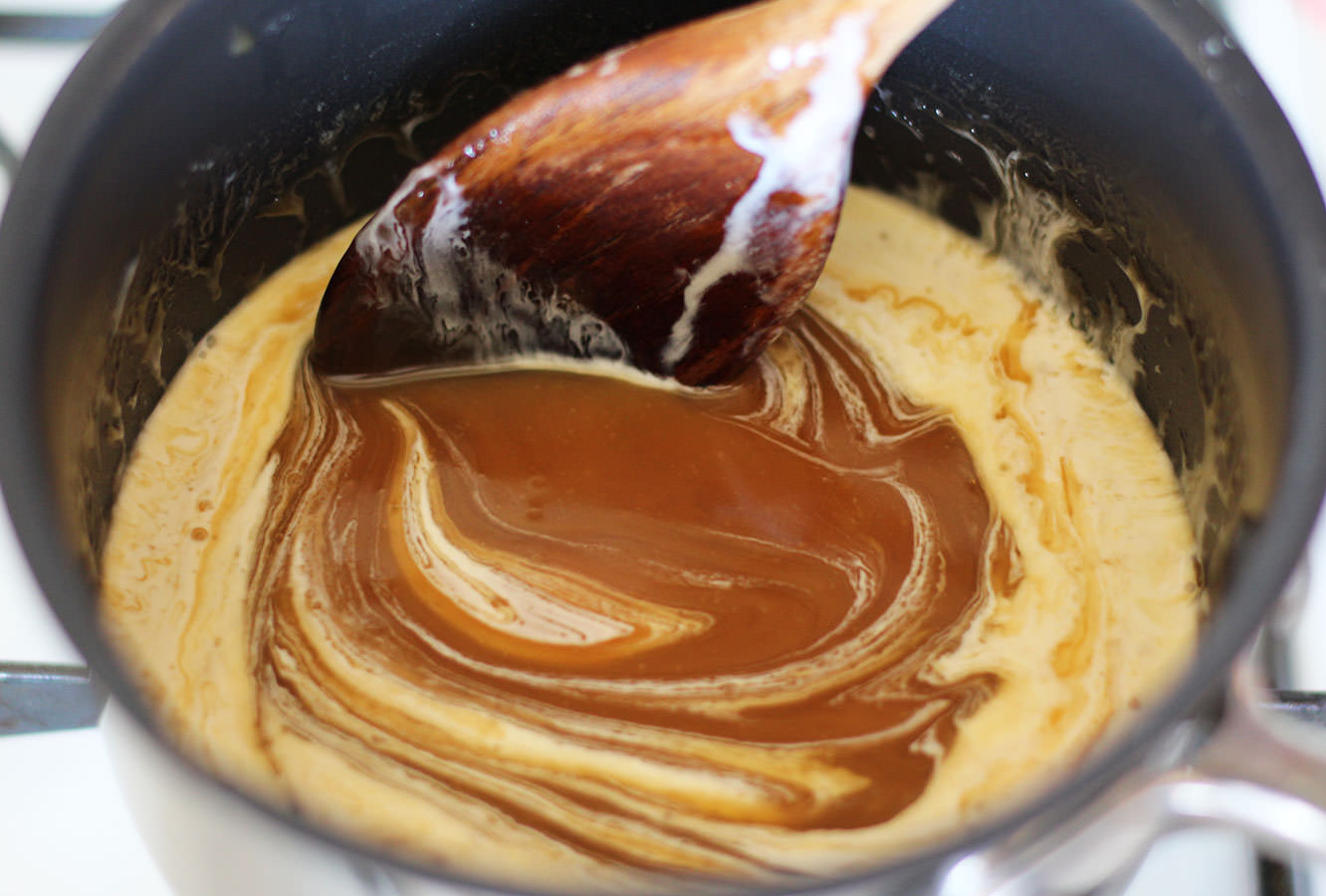 Step eight
Once cooled, stir in the 100ml double cream.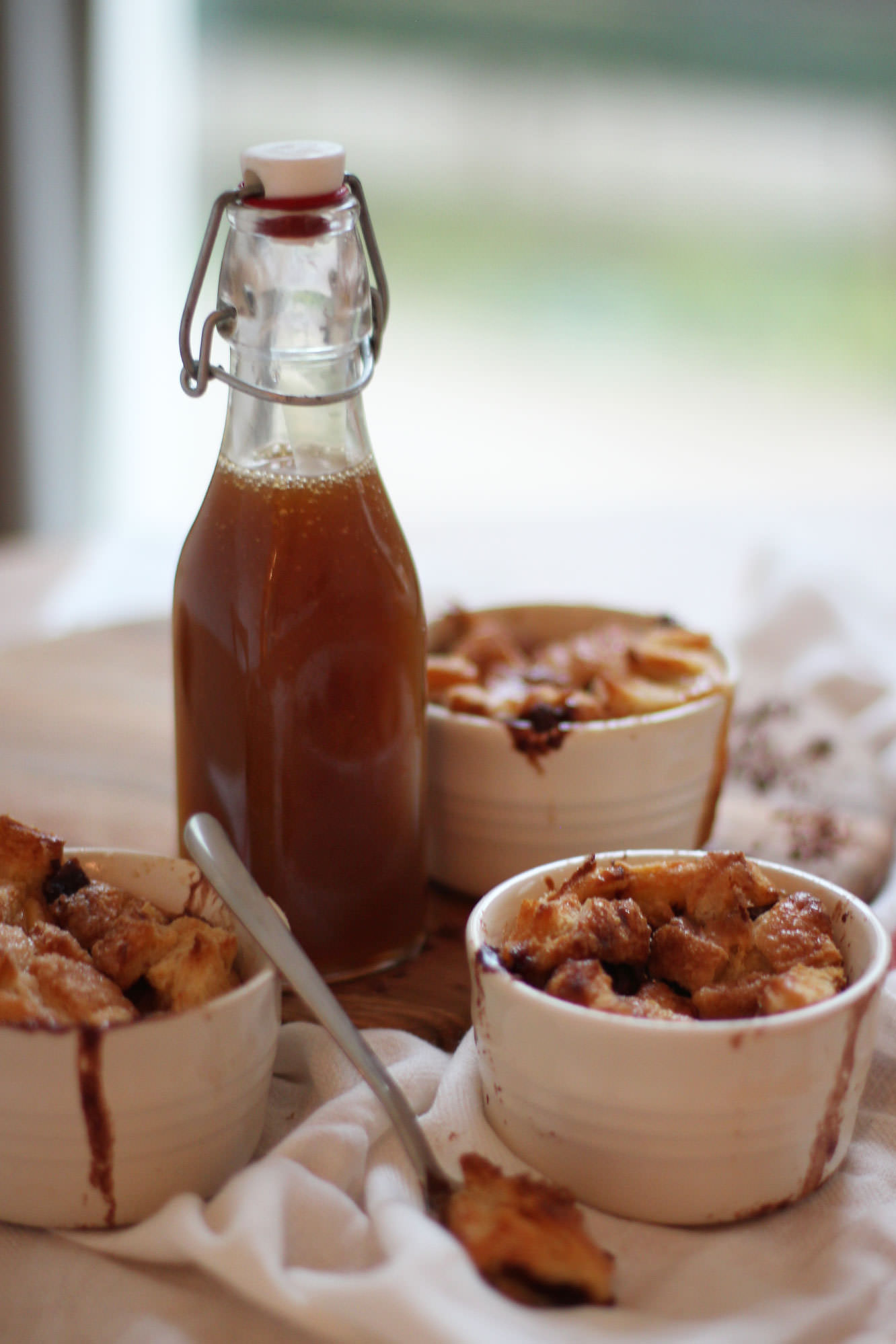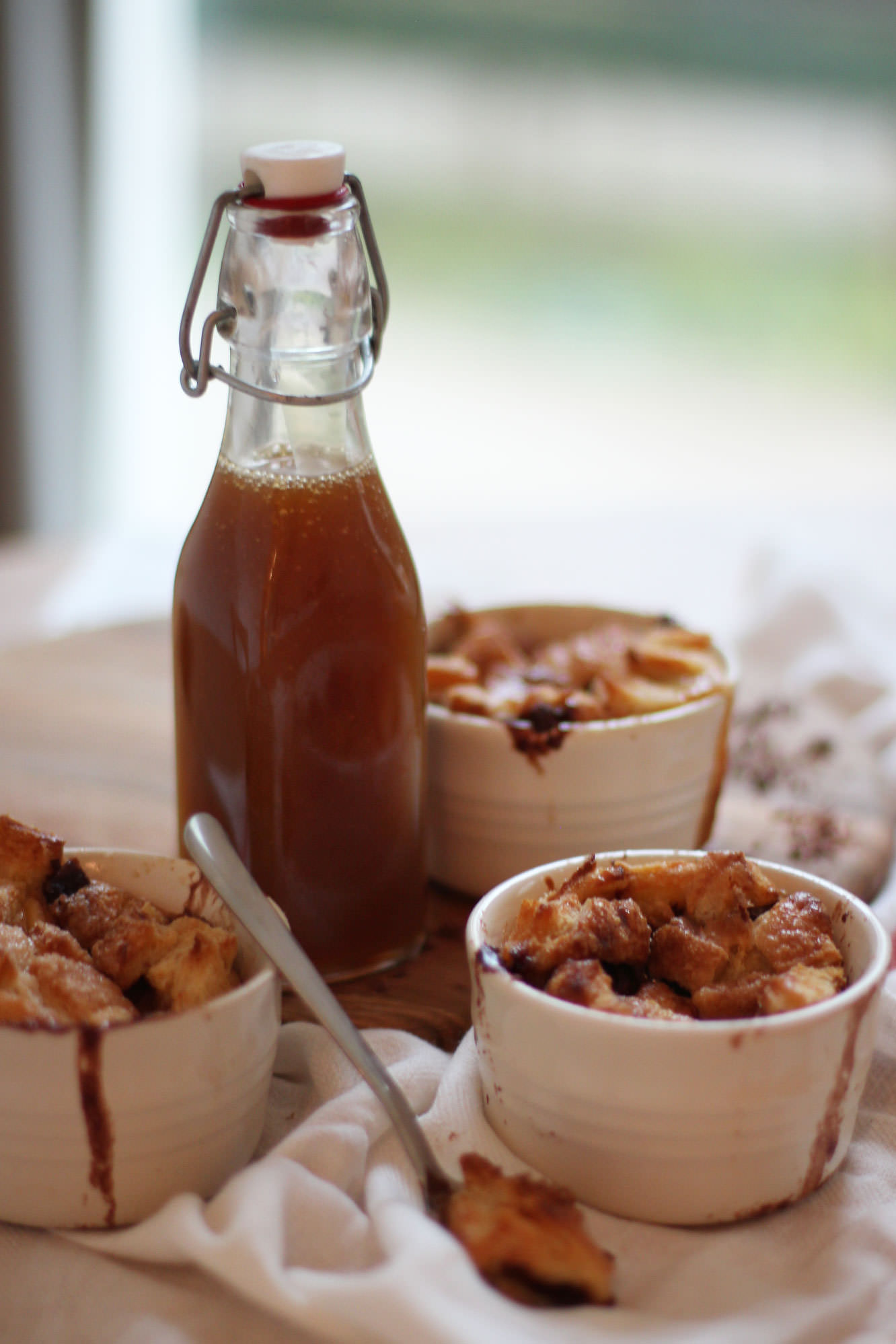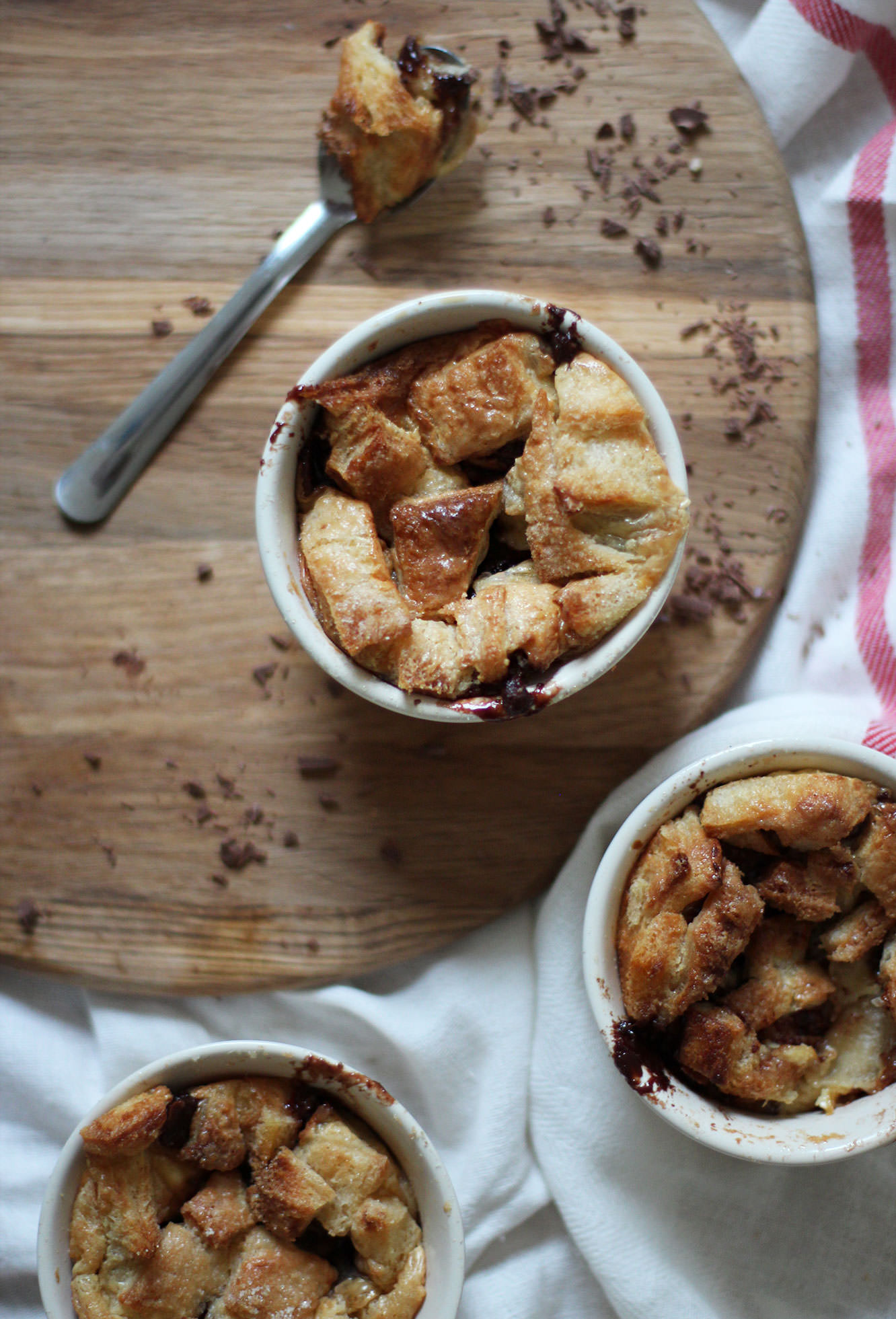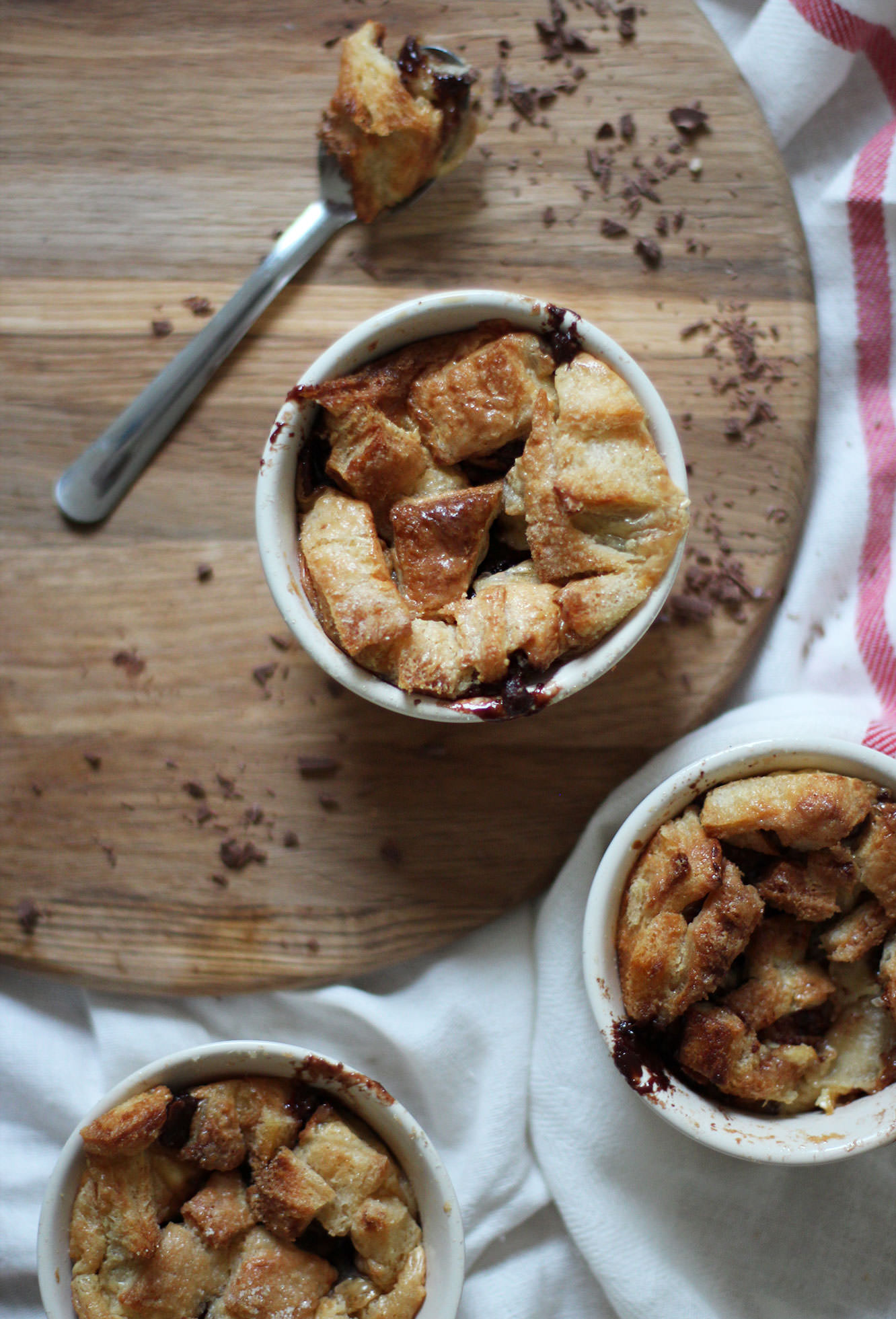 Not the prettiest things but they aren't too shabby to eat. Bon apetit!