SO. I have been remiss. Friends, stalkers, I'm sorry. I didn't mean to leave you sans blog for two whole weeks. Finishing off my graphic design portfolio kind of consumed my health, social life, eating habits and ability to hold a conversation.
But that's done now, and I'm back. Picking up where I left off with Vicky's hen do favours. This week it's raspberry and white chocolate, and chocolate caramel marshmallows. Not exactly the first time I have made marshmallows on this blog. I really want you to make marshmallows guys.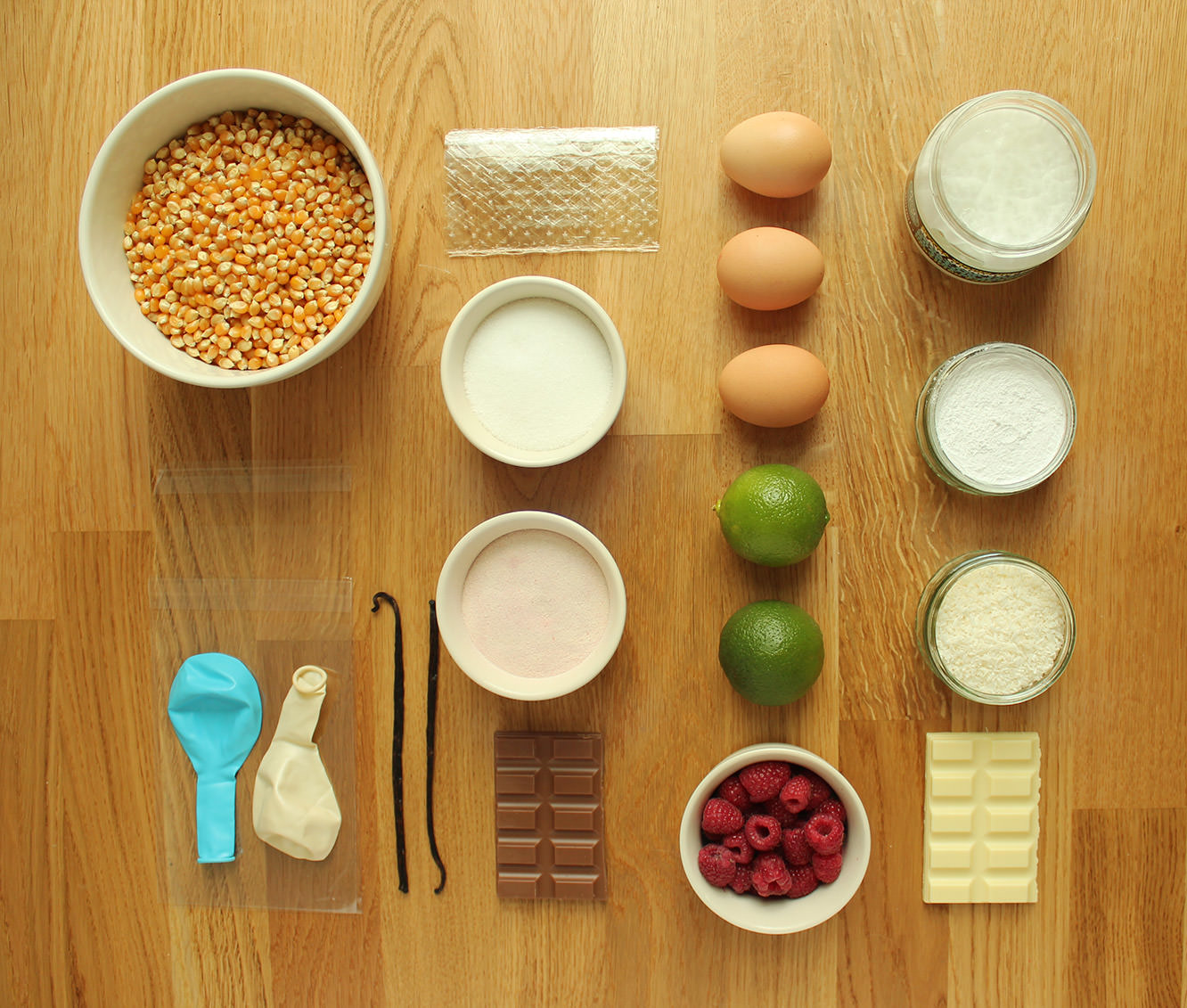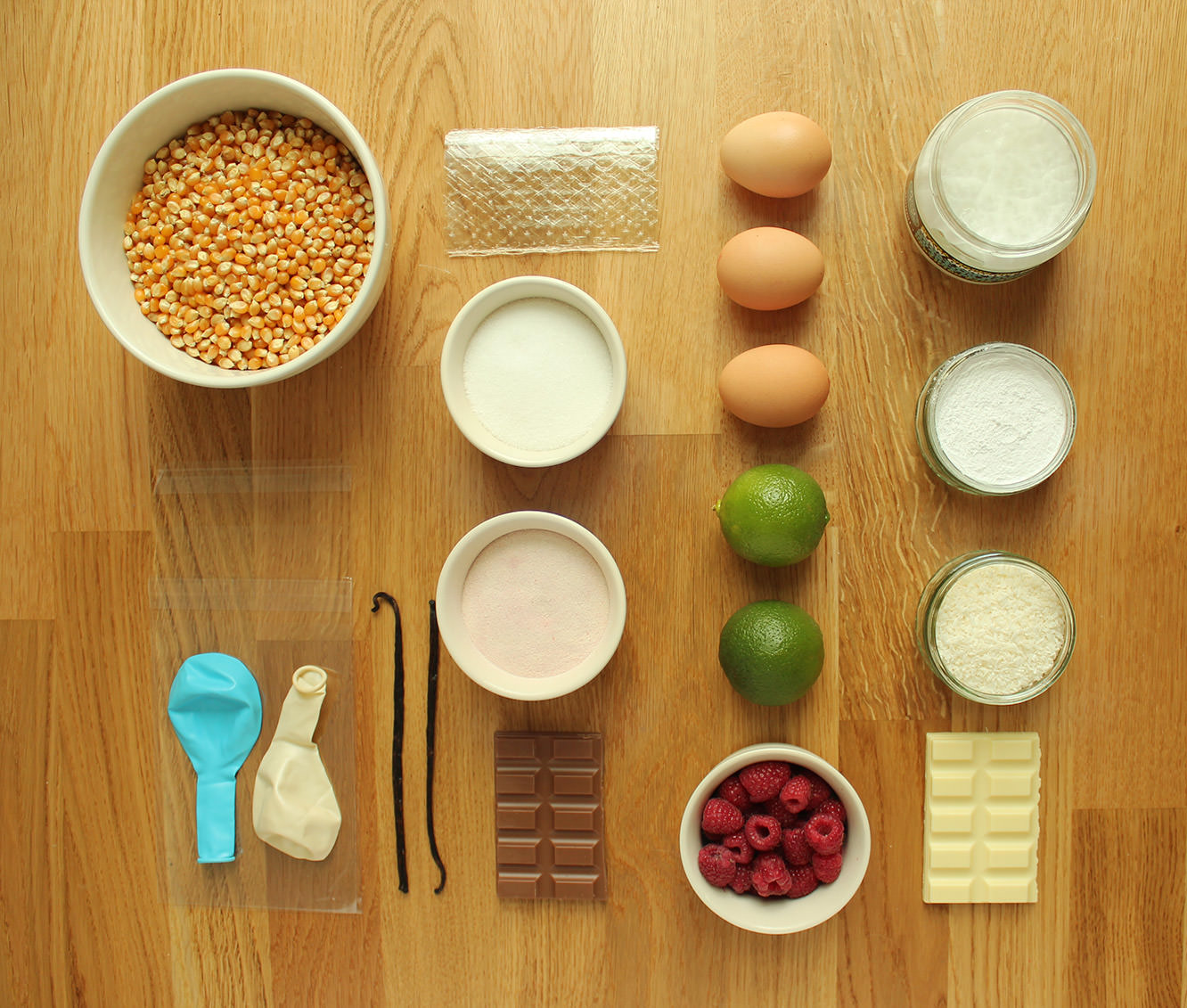 You will need
For the white chocolate and raspberry marshmallows:
9 gelatine sheets
350g/12 oz granulated sugar
2 egg whites
1 tbsp liquid glucose (you can find this in a squeezy toothpaste type tube in the baking section)
150g/5 oz raspberries
150g/5 oz white chocolate
Freeze dried raspberries (optional)
For the caramel and chocolate marshmallows:
9 gelatine sheets
300g/10.5 oz granulated sugar
2 egg whites
1 tbsp liquid glucose
2-3 tsp caramel extract (I got buttery caramel from natural professional flavours at Lakeland)
150g/5 oz milk chocolate
Cellophane card bags x 30
(makes enough for 30 favours, 150+ marshmallows)
I'll go ahead and walk you through the process for the caramel ones then pop the changes for the raspberry below.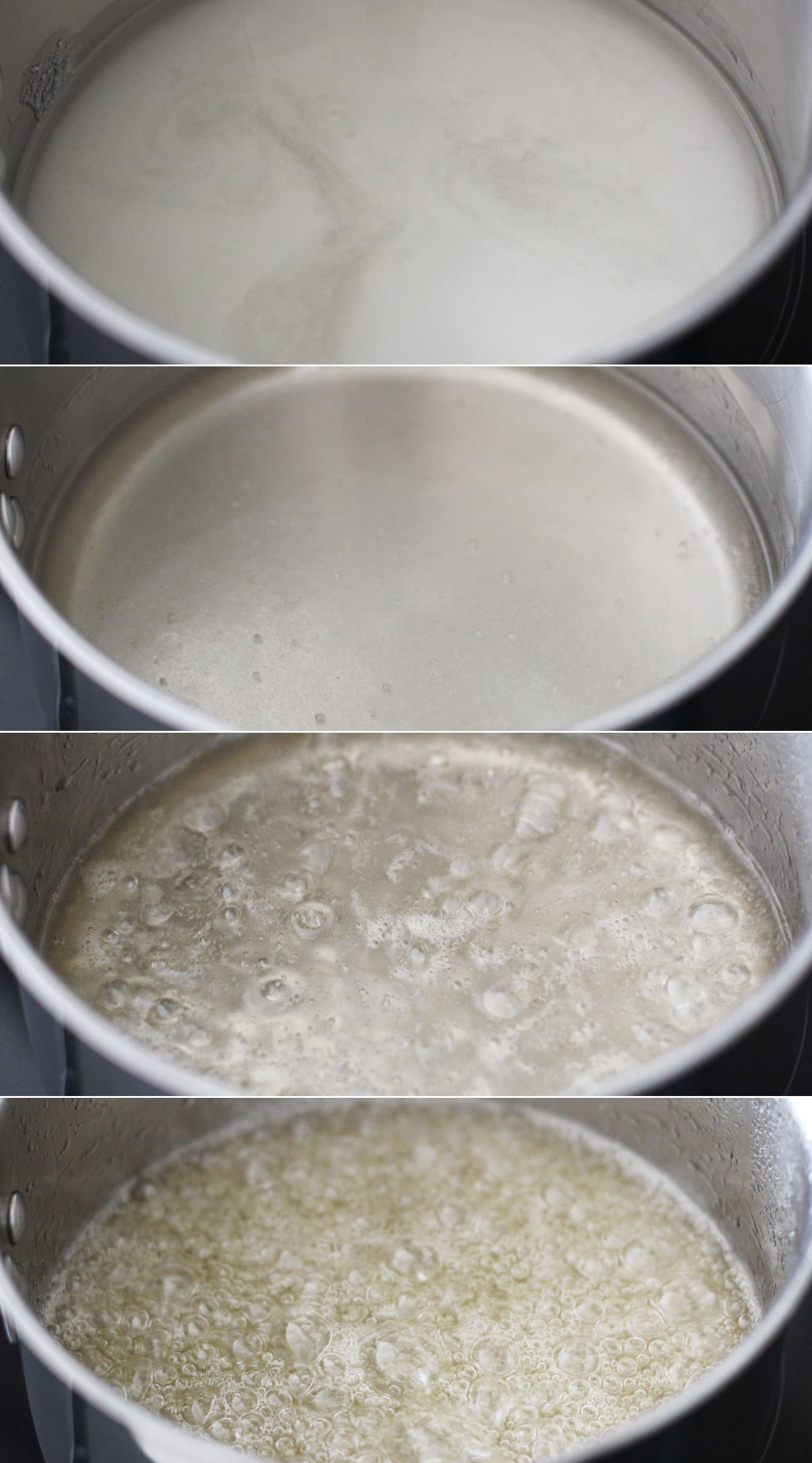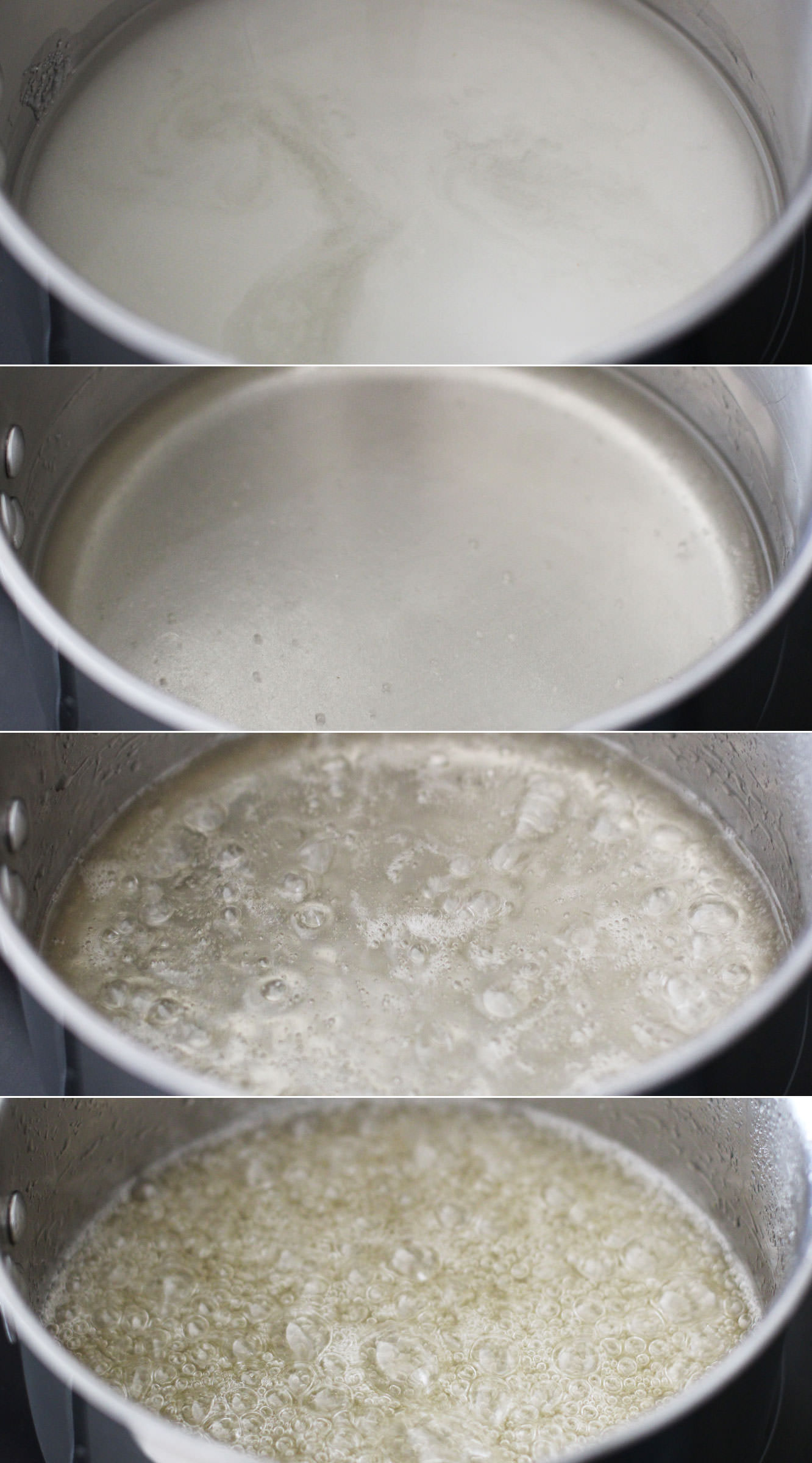 Step one
In a cereal bowl, soak the gelatine in 150ml/5 fl oz cold water. Set aside.
Step two
Combine the sugar, 150ml/5 fl oz water (different to the gelatine water) and the liquid glucose in a smallish saucepan.
Allow the sugar to dissolve on a low heat, and then turn it up to medium-high. Watch yourself buddy, you're boiling sugar right now, don't hurt it or yourself.
The temperature you want this to get to is 118 C. It will feel like it will never get there, but stay strong.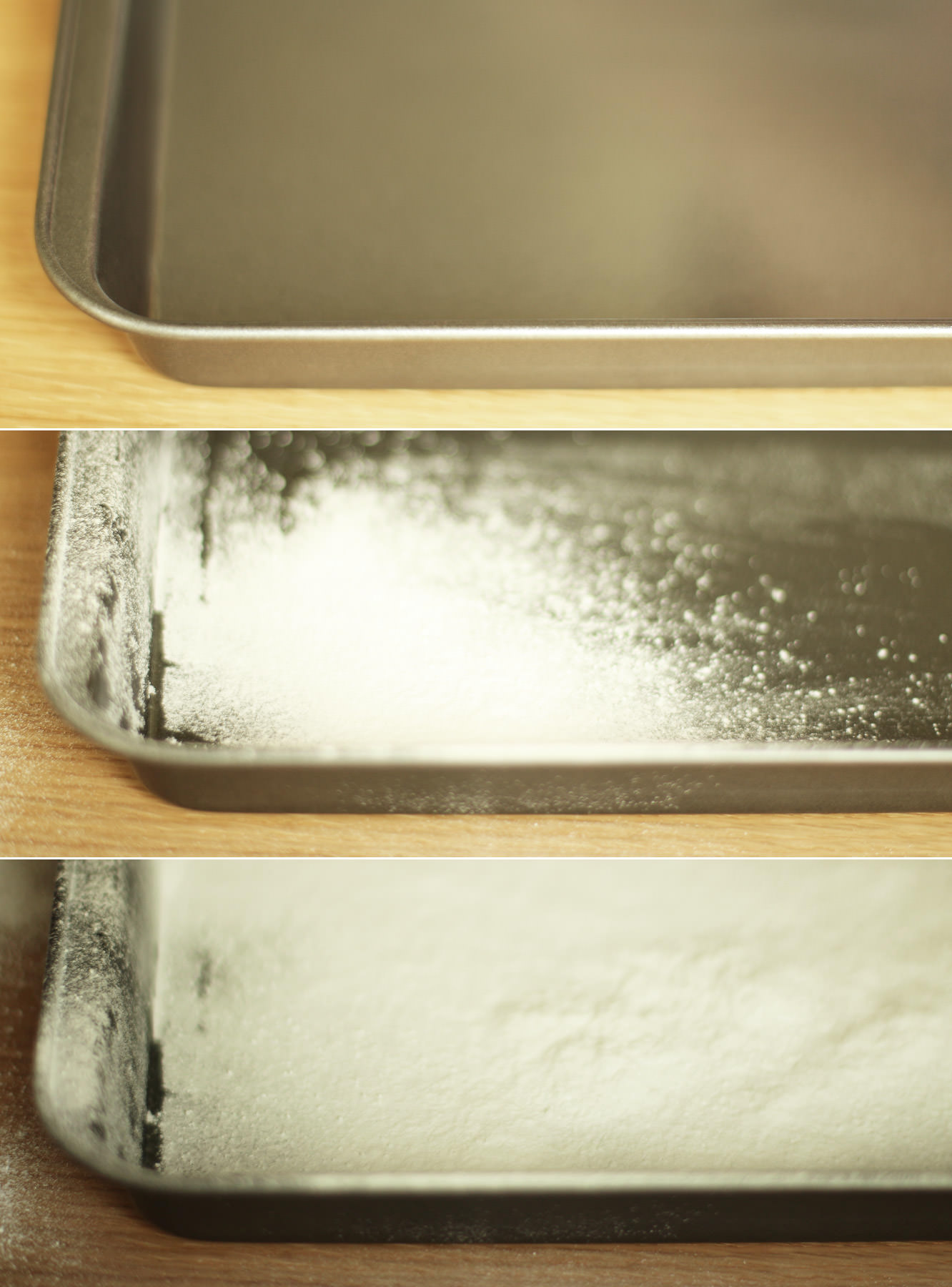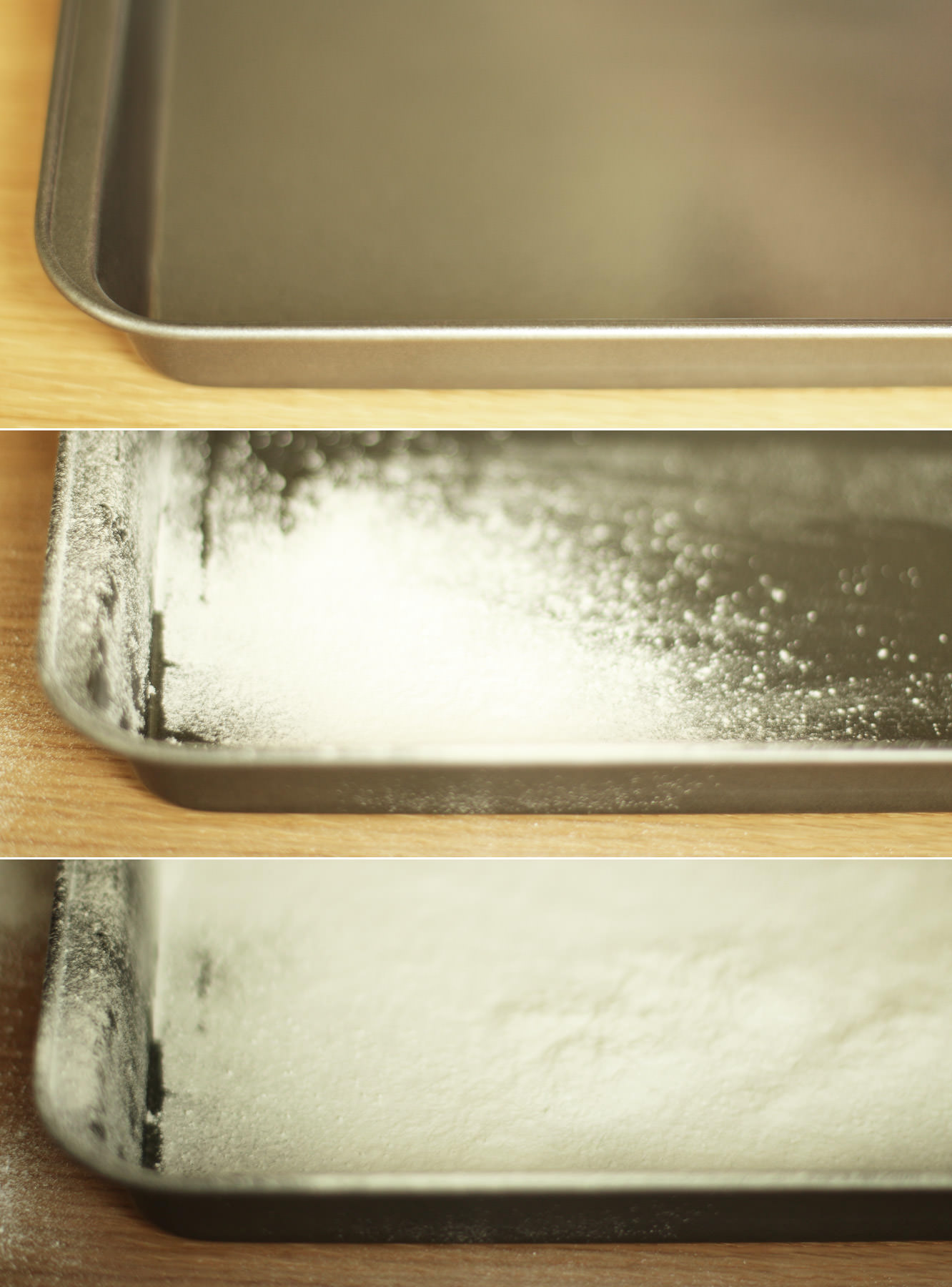 Step three
While the sugar is bubbling you can take a moment to dust your brownie tray with icing sugar. Add a small amount of olive oil first so it sticks.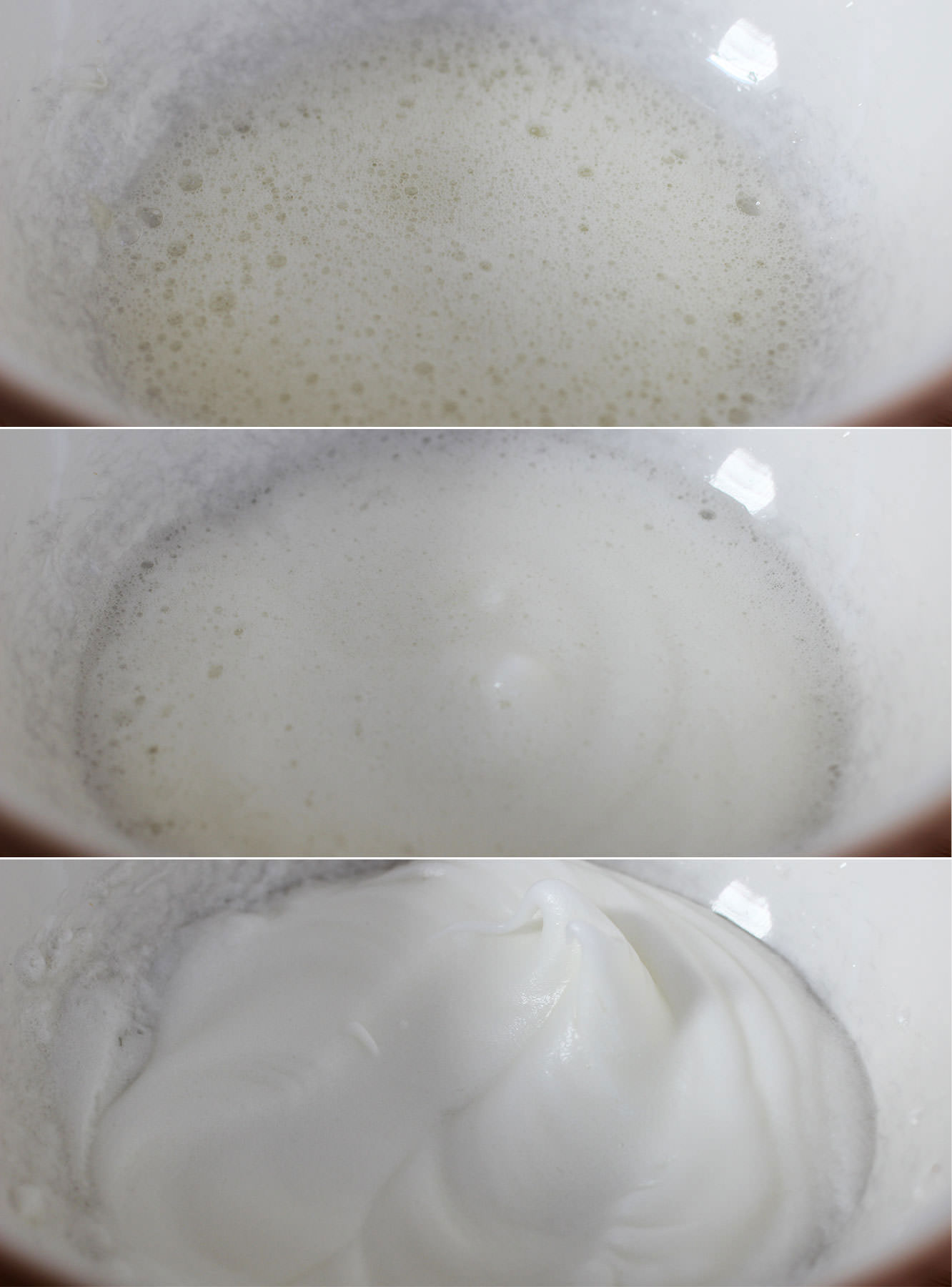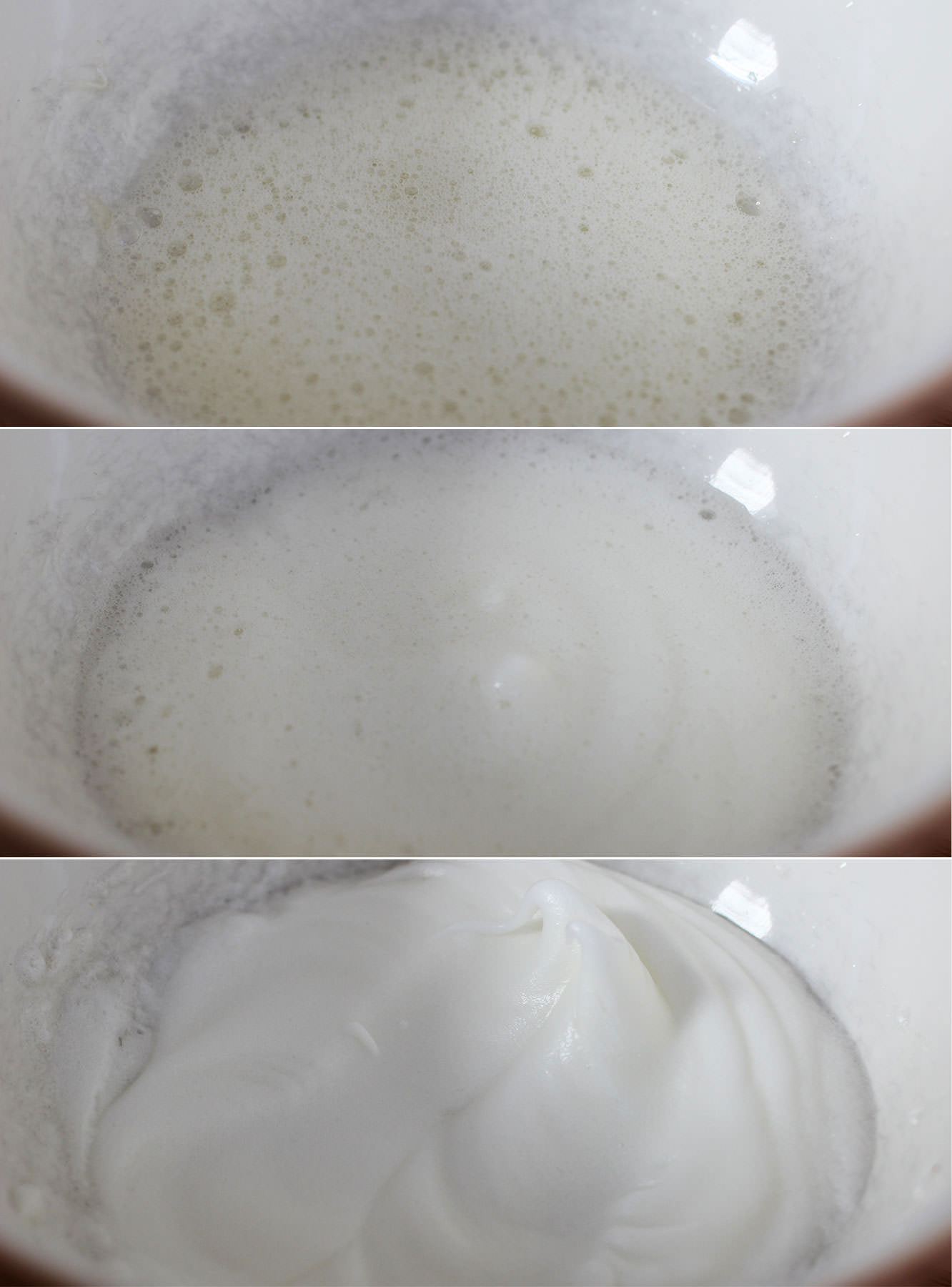 Step four
When the sugar gets to somewhere around 112-115C whisk the egg whites into stiff peaks. Take care not to use a ceramic bowl else you will get grey marks like I did. Glass or metal though and you'll be golden.
Step five
When the sugar reaches 118C take it off the heat.
Squeeze the gelatine out a bit and add it to the sugar mix. It will bubble right up so don't panic. It should settle pretty quickly.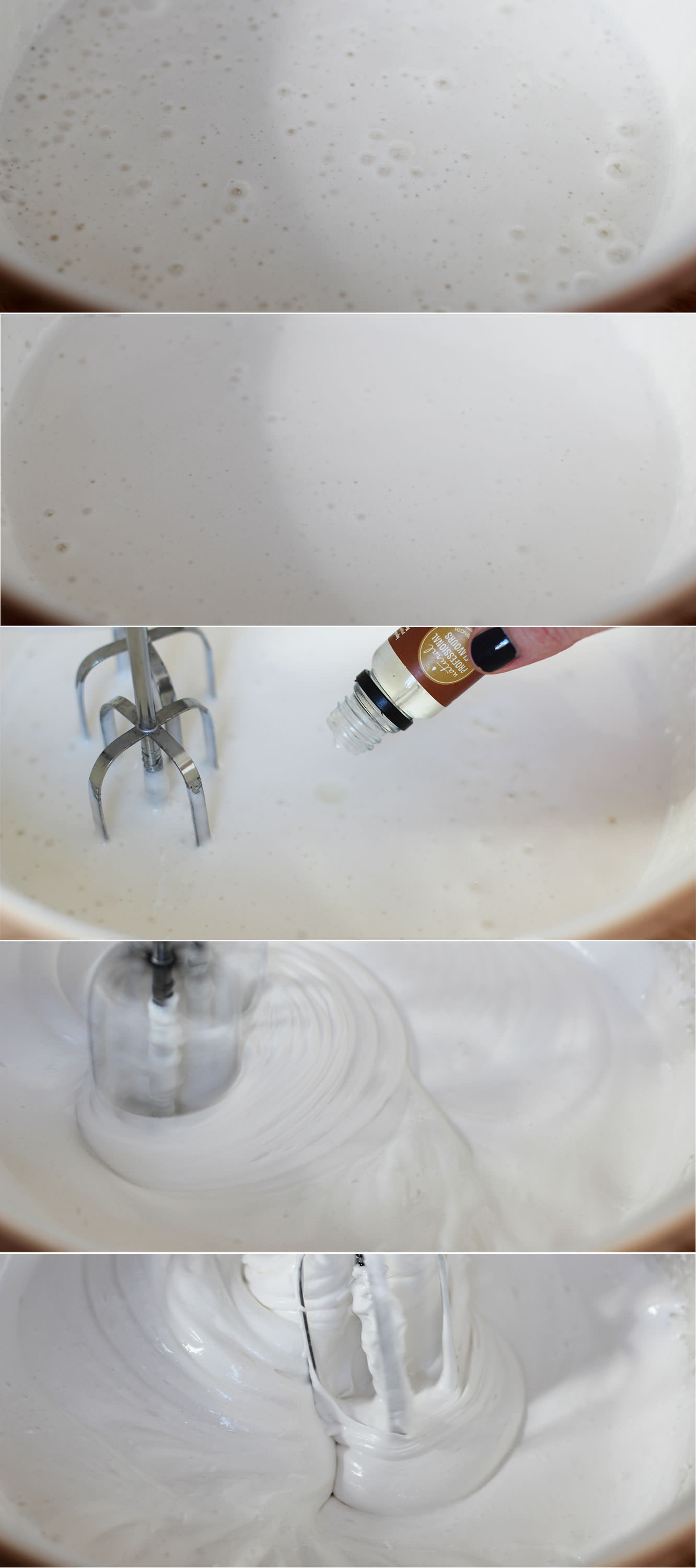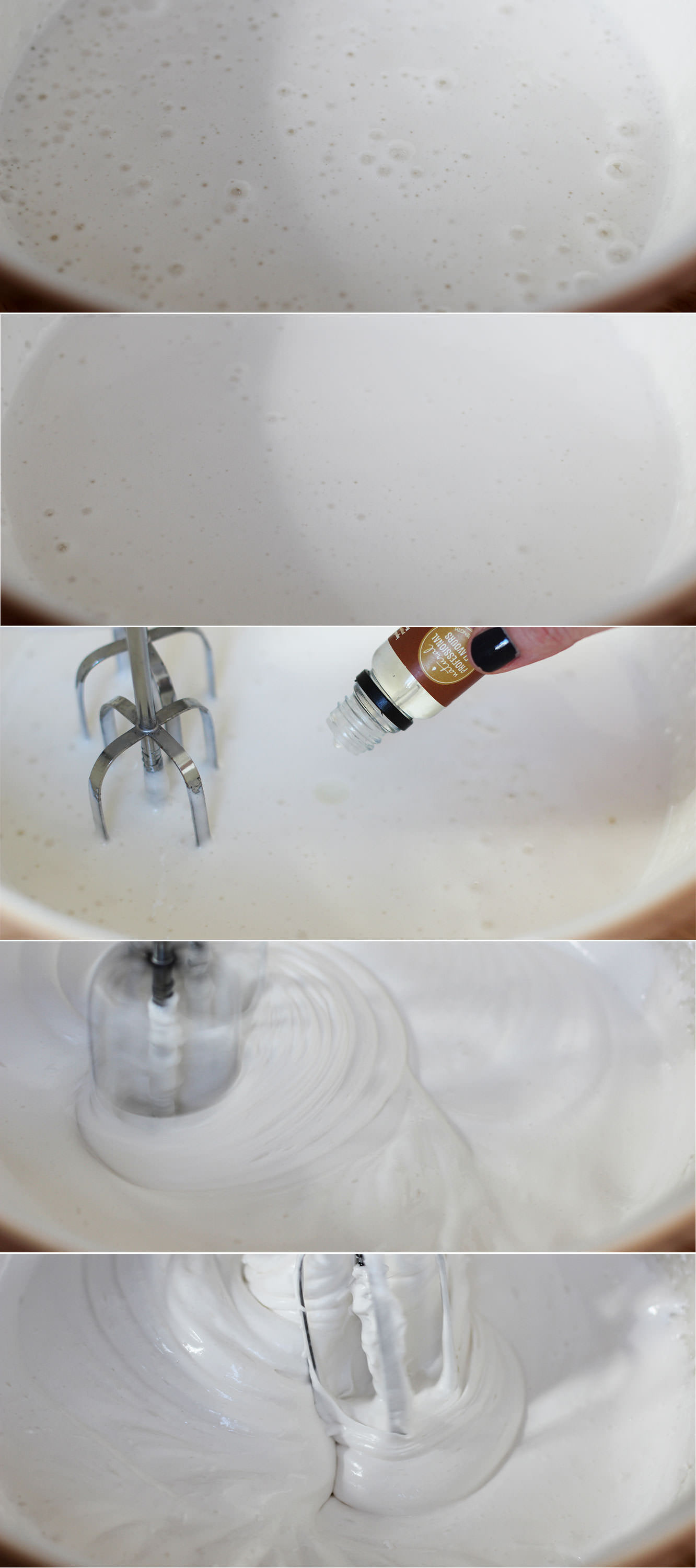 Step six
Pour the hot sugar into the eggs, but make sure you're whisking continually to avoid a big lump of sugar at the bottom of the bowl.
Whisk until the mixture holds its shape well and is quite thick. This can take up to ten minutes.
Somewhere during the whisking (probably when you need to give your arm a rest) add the flavouring. I used buttery caramel (as mentioned in the ingredients) but they will take basically anything you fancy.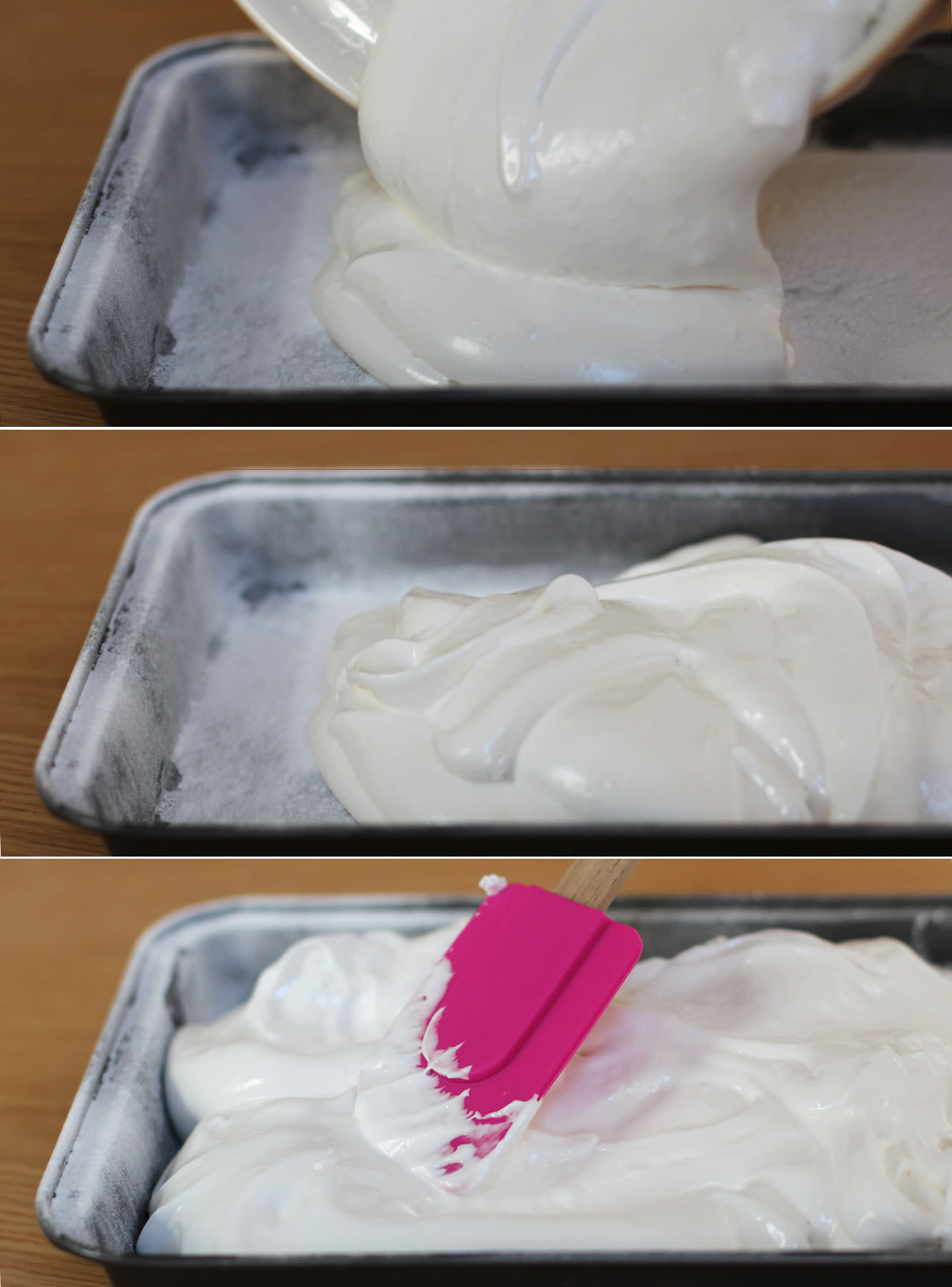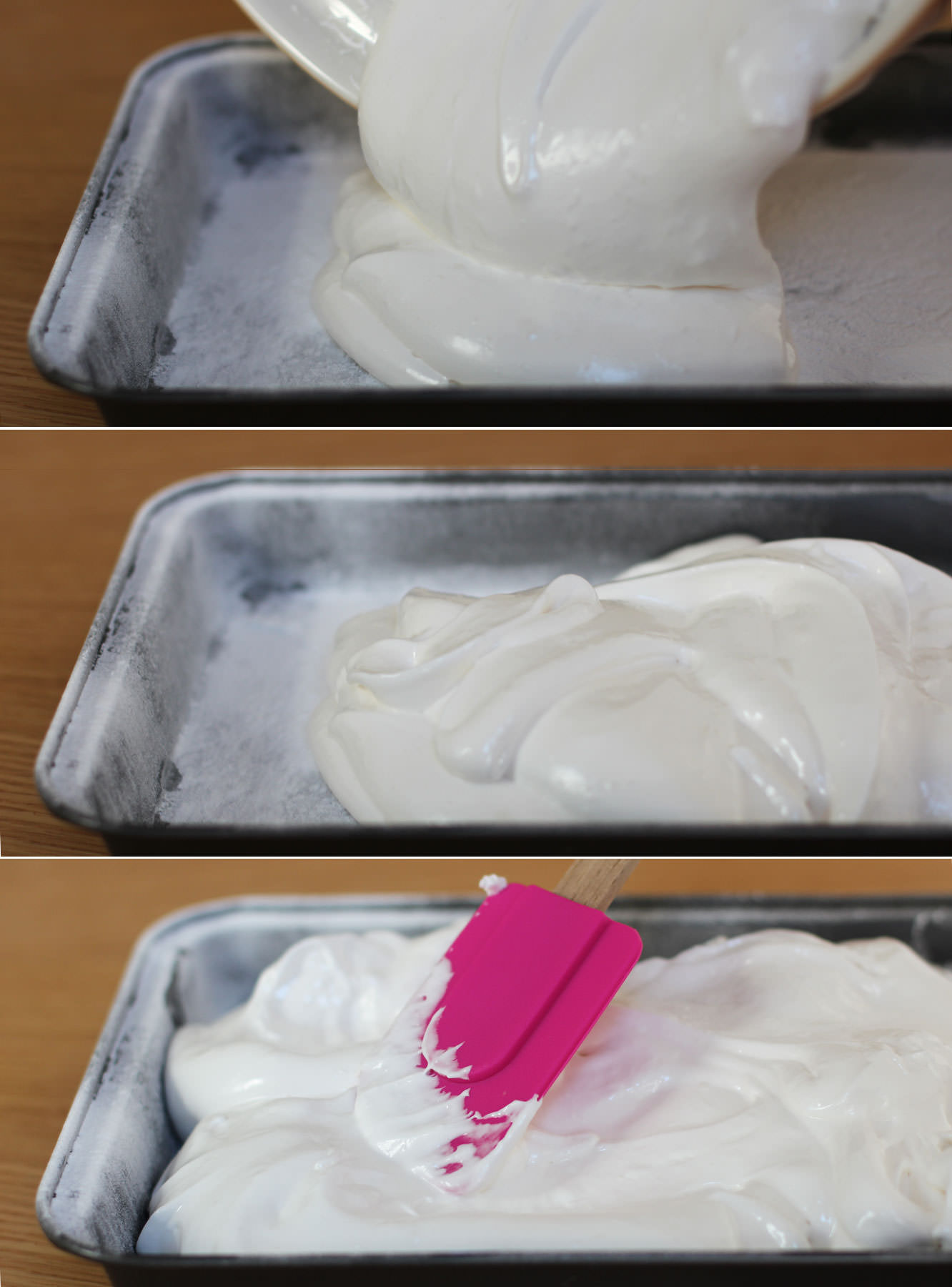 Step seven
Pour the mixture into the prepared tin and smooth out as much as possible.
Dust with icing sugar and leave to set for about an hour.
For the raspberry and white chocolate marshmallows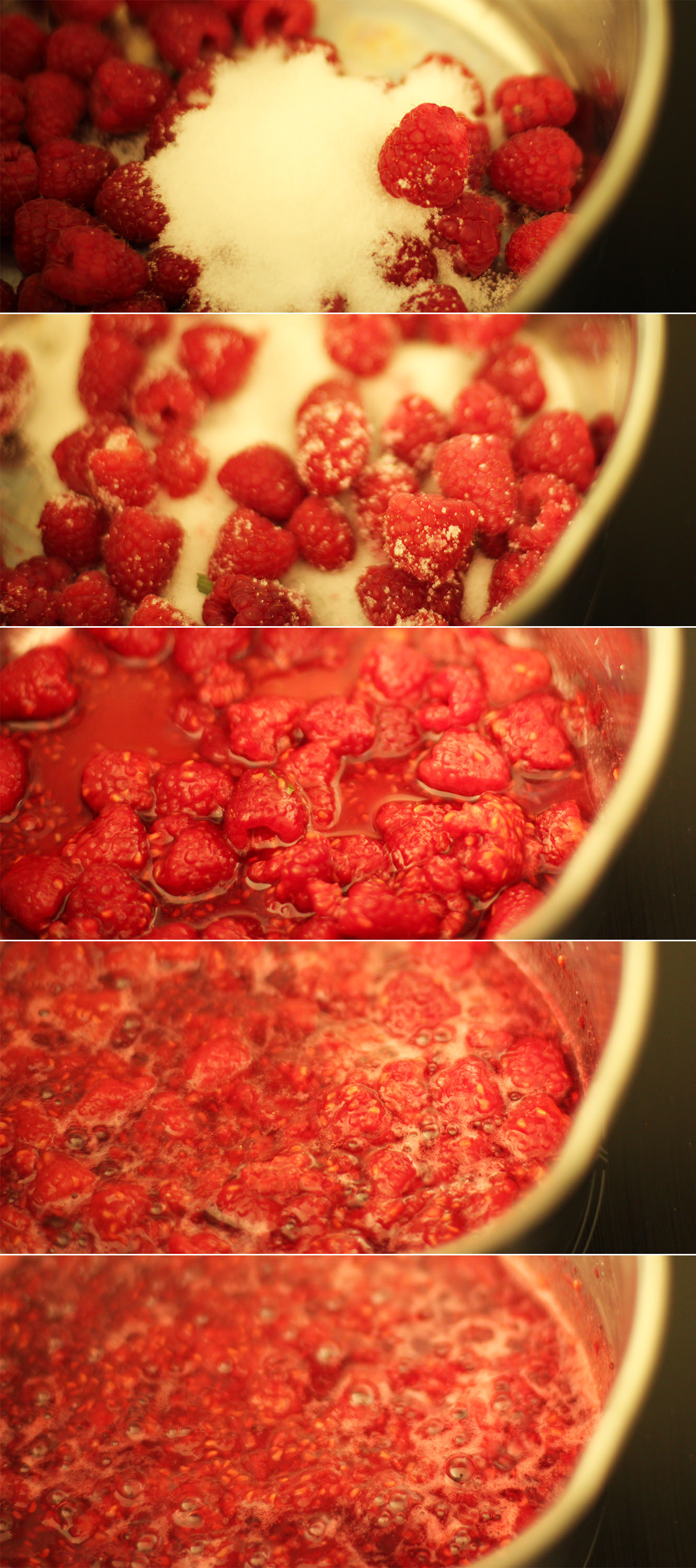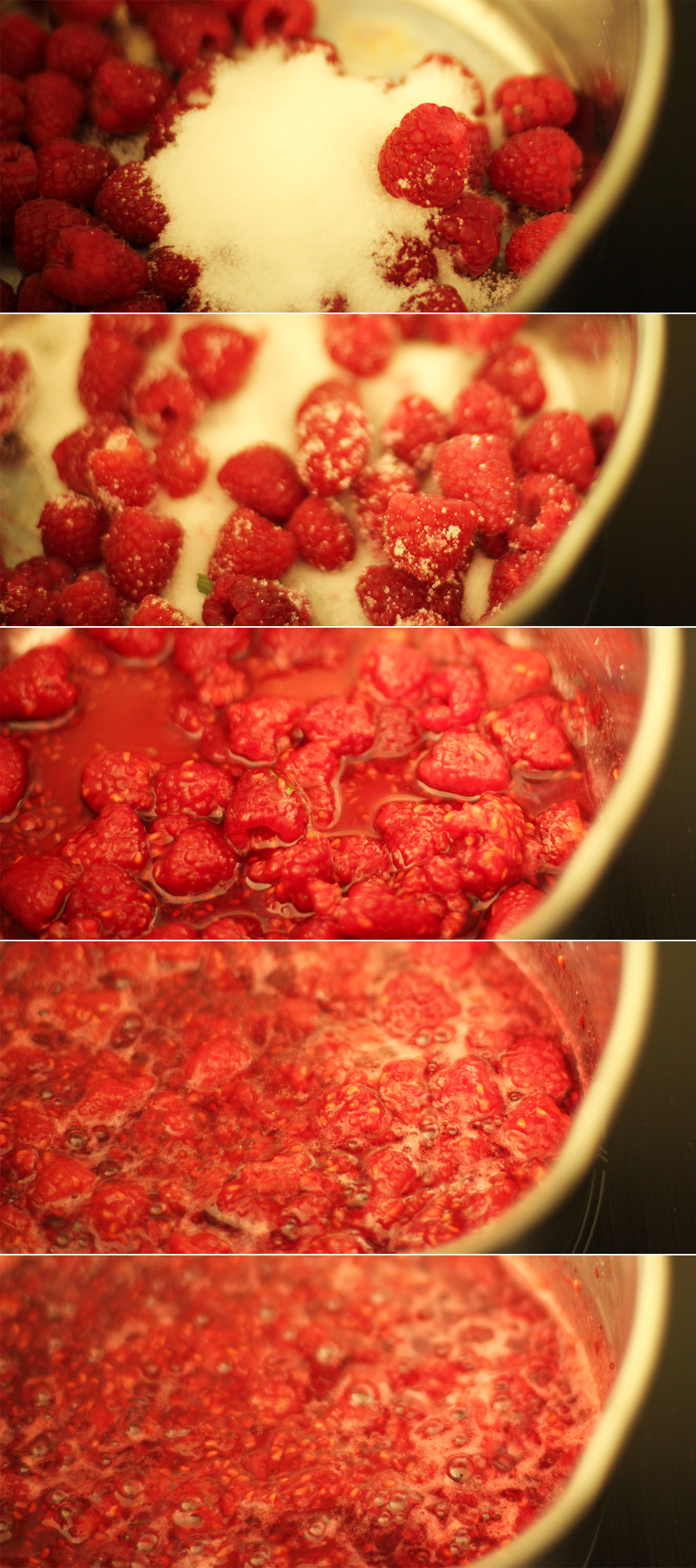 Step eight
Before starting the marshmallow mix make a puree by adding the raspberries, 50g of the granulated sugar and half a tablespoon of water to a small saucepan.
Heat on a low heat until bubbling away happily. Stir while the mixture reduces (looses water) for about 5 minutes.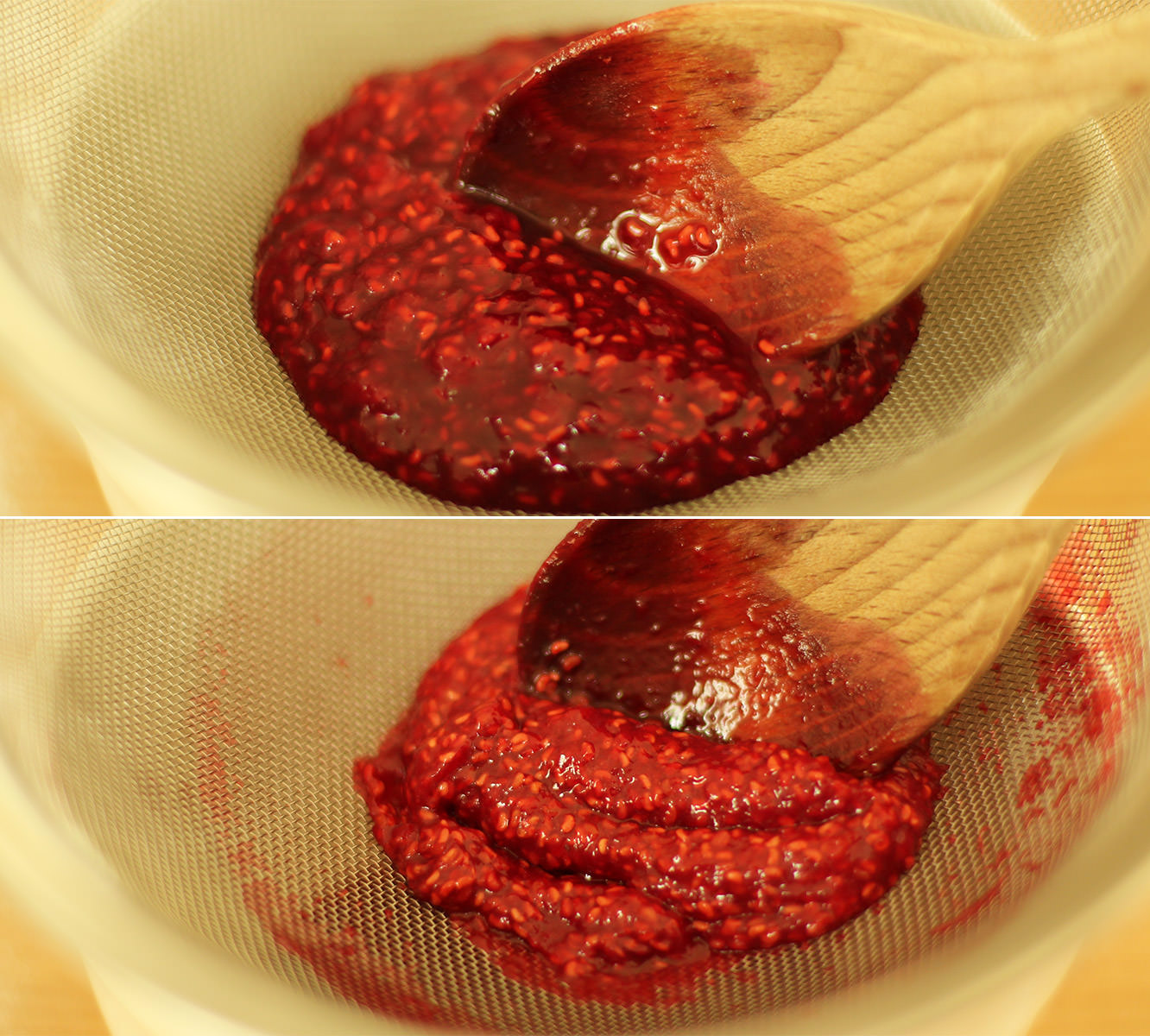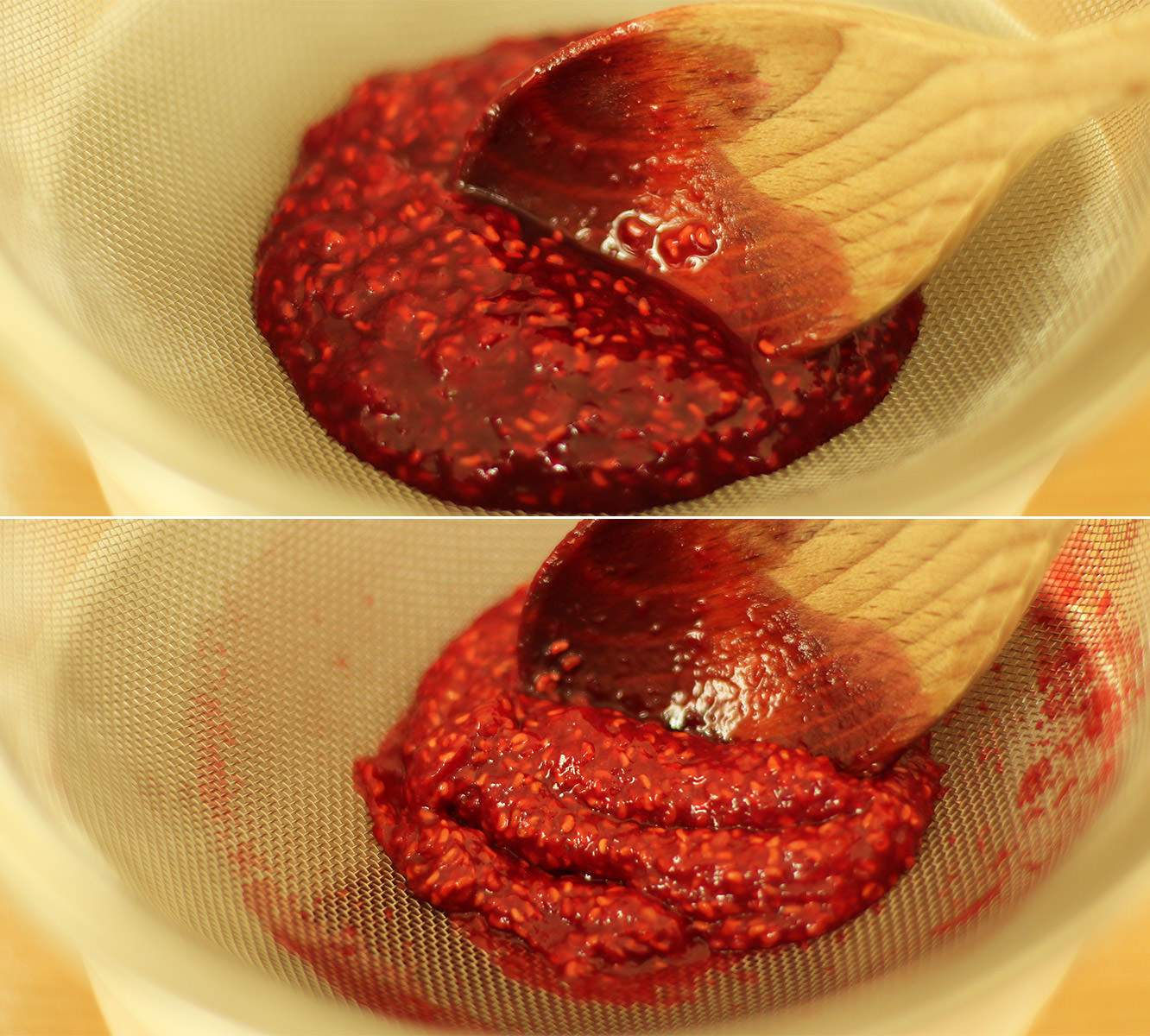 Step nine
Strain though a sieve to remove the pips. It may need a little stirring for encouragement. Don't forget to scrape the excess off from the underside of the sieve before throwing away the pips.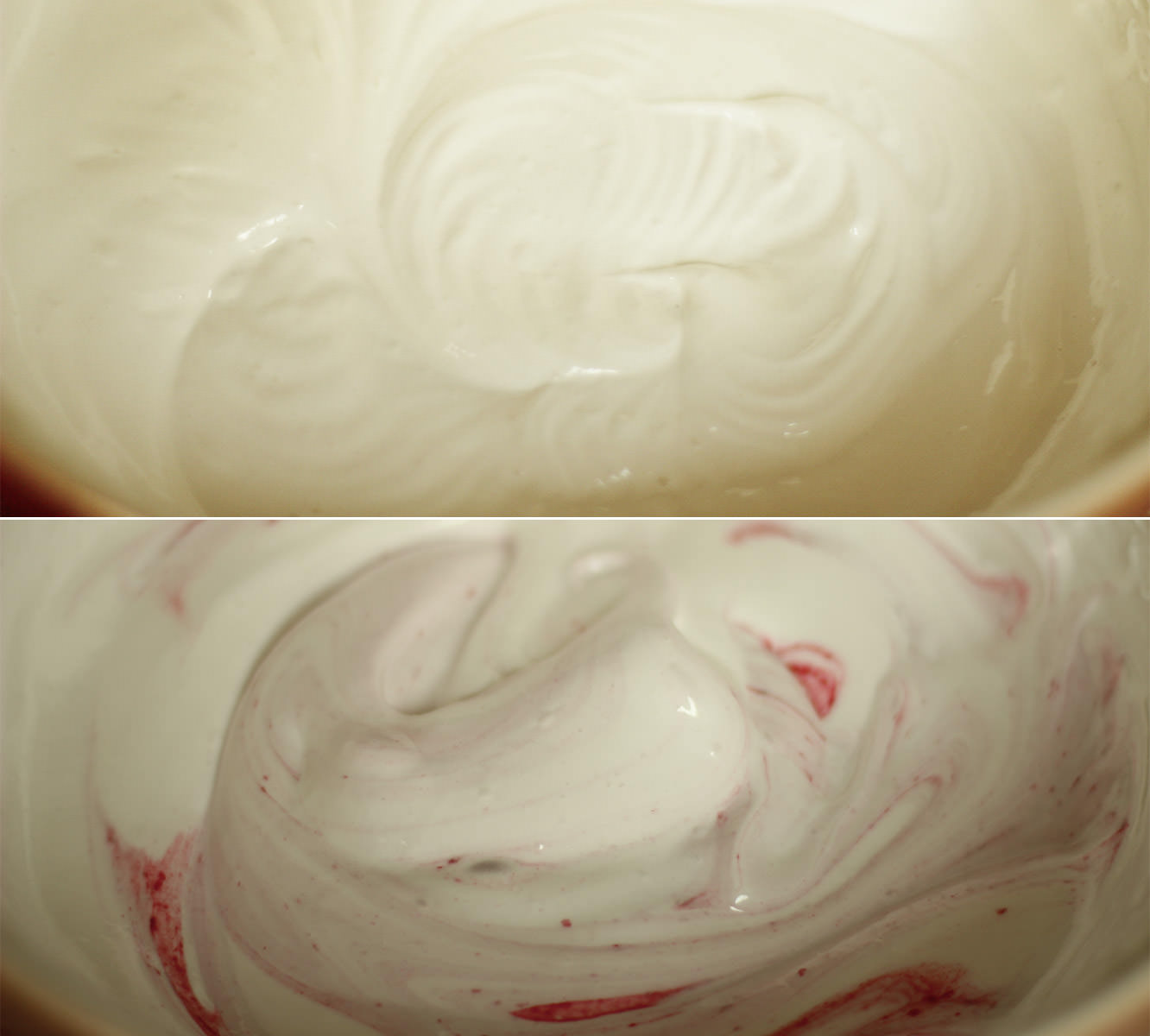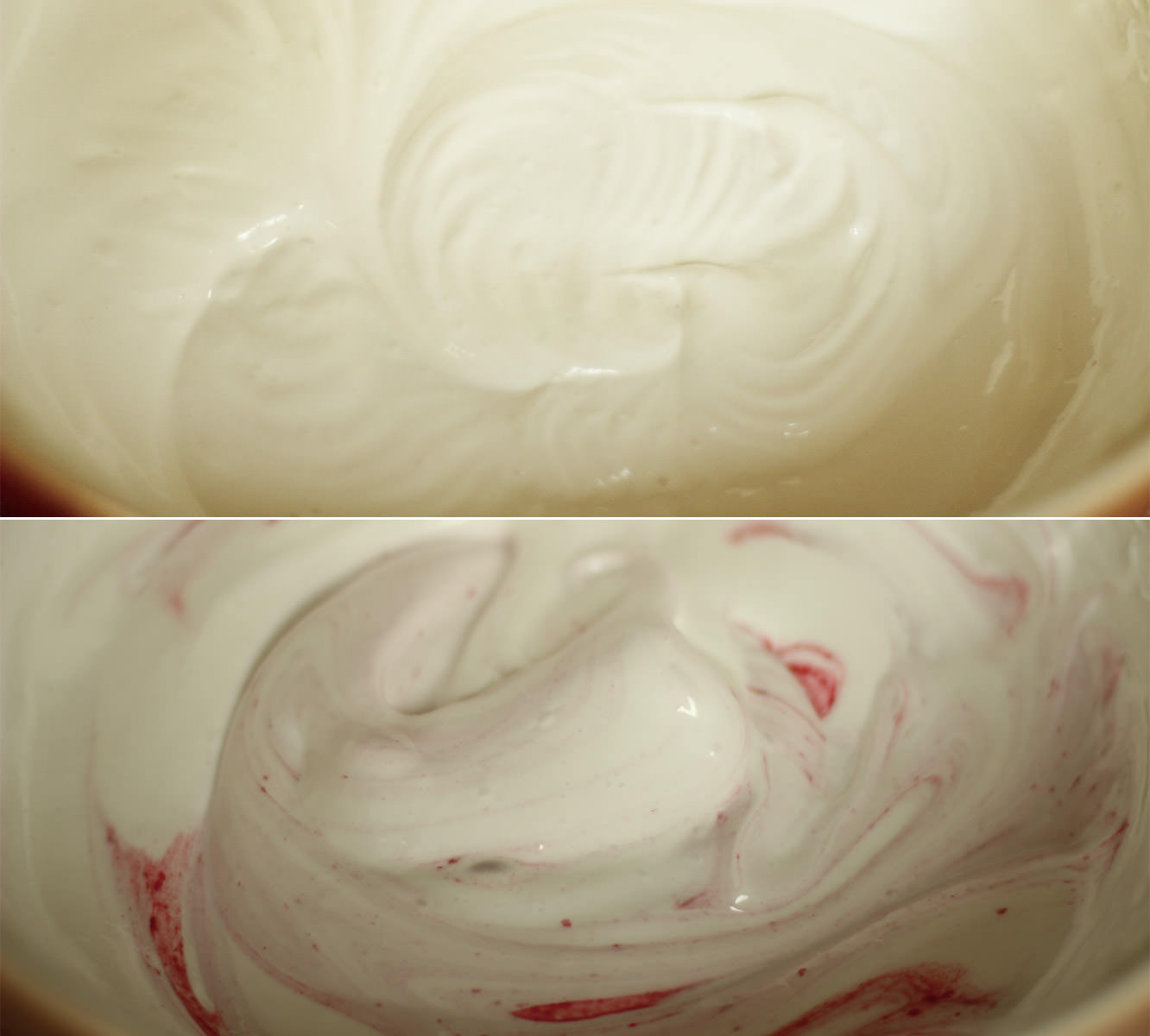 Step ten
Follow the same steps at the caramel recipe, but instead of adding the extract, stir in the puree. I saved this to near the end to keep a bit of a ripple effect.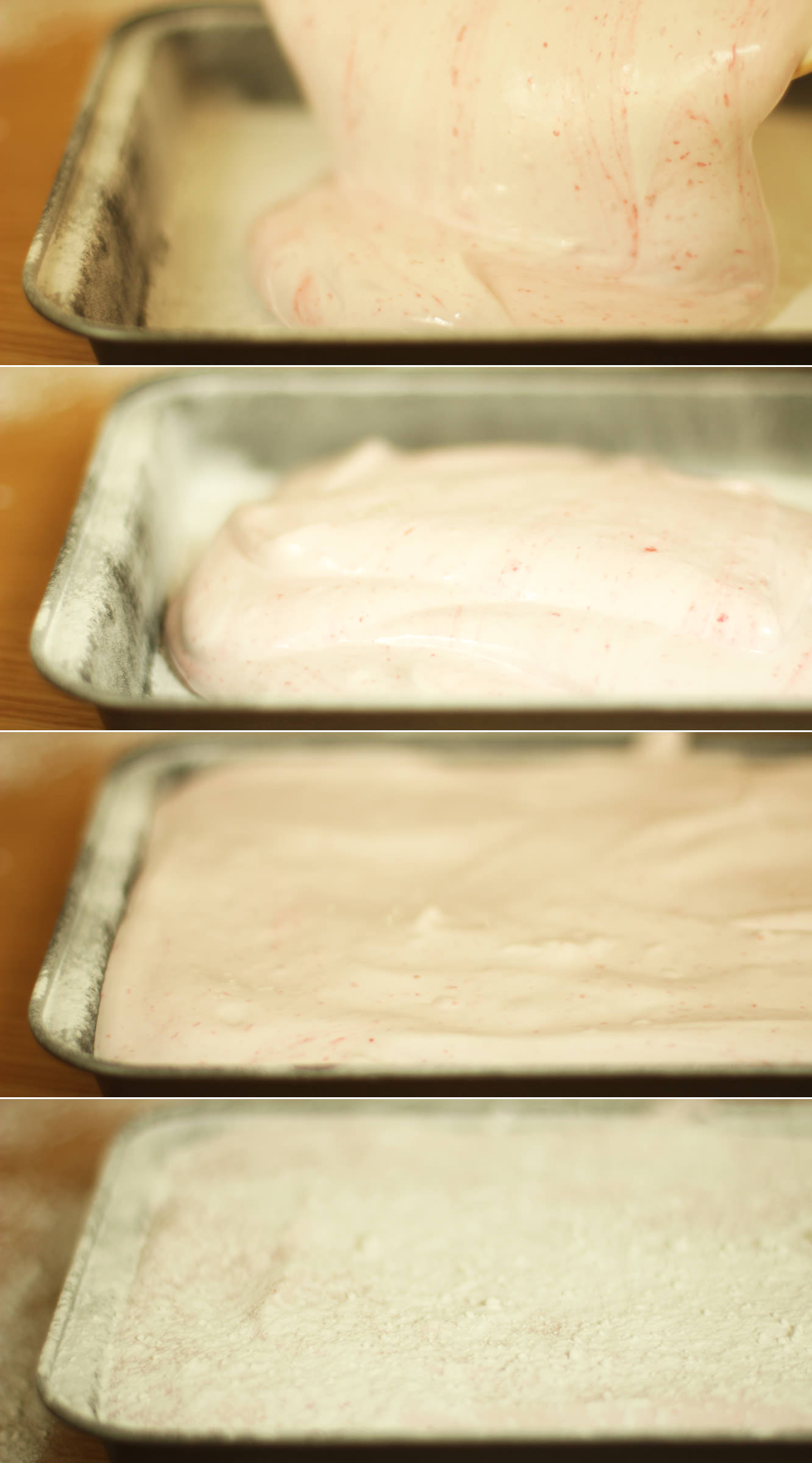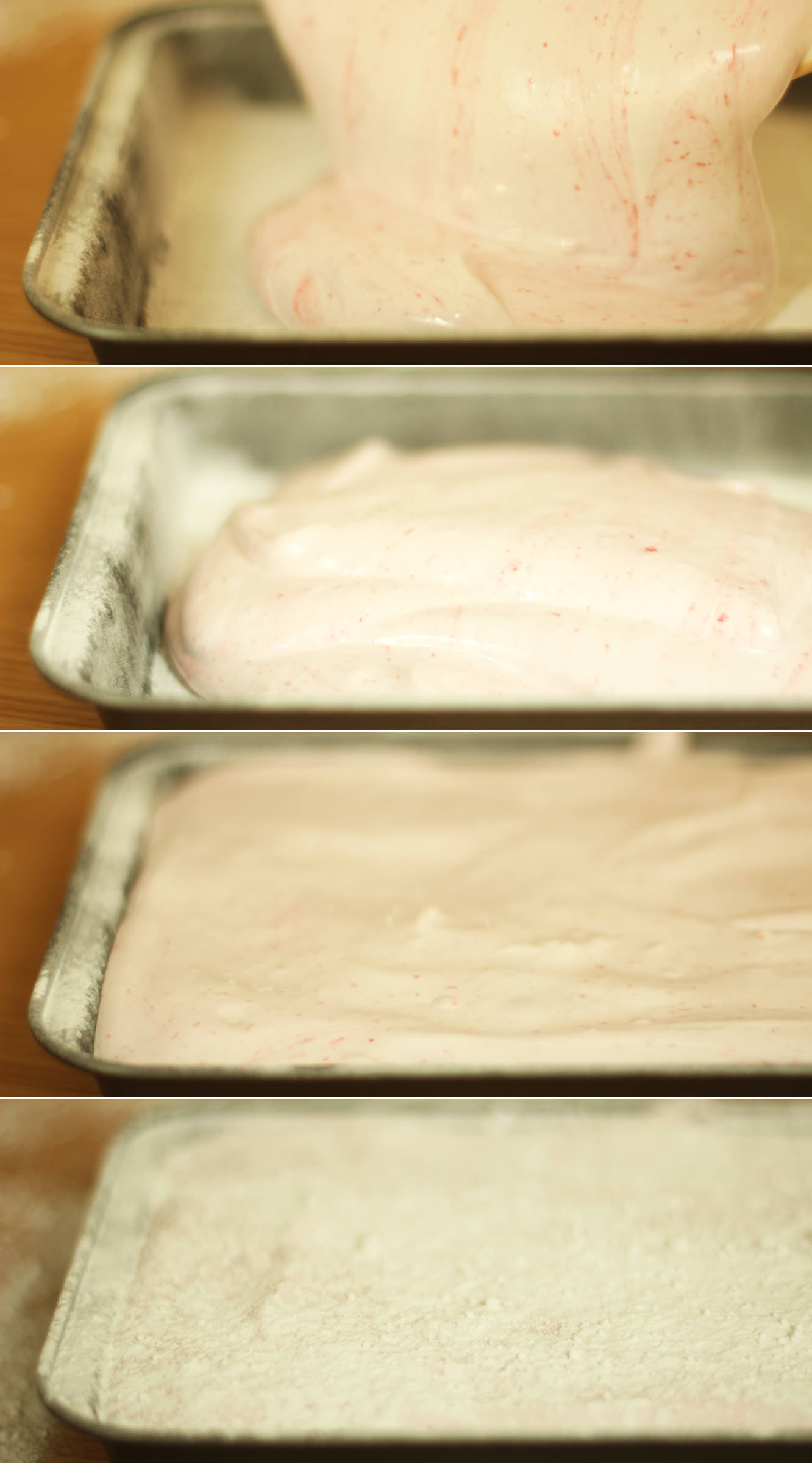 Step eleven
Pour into a second dusted brownie tray and leave to set.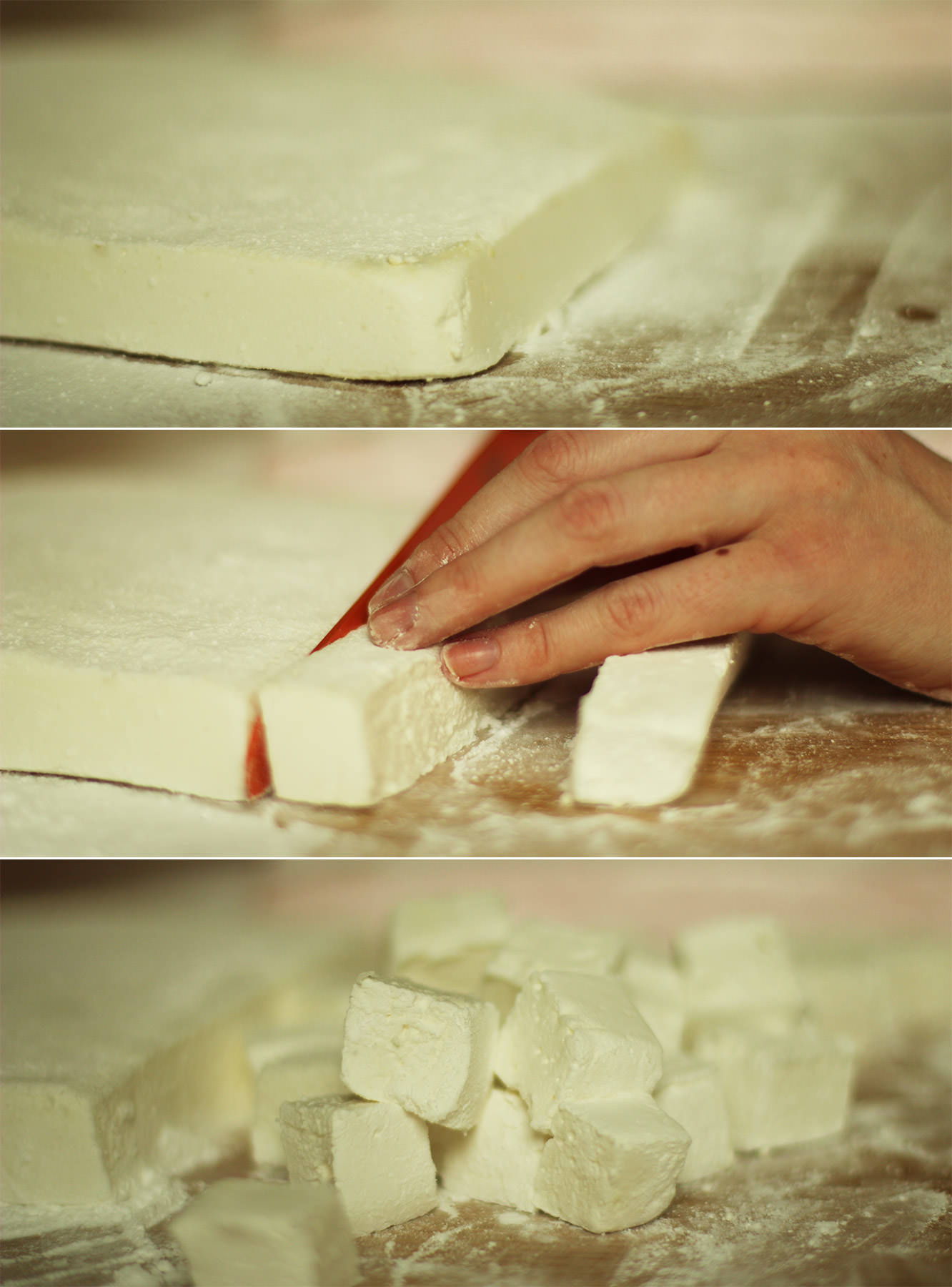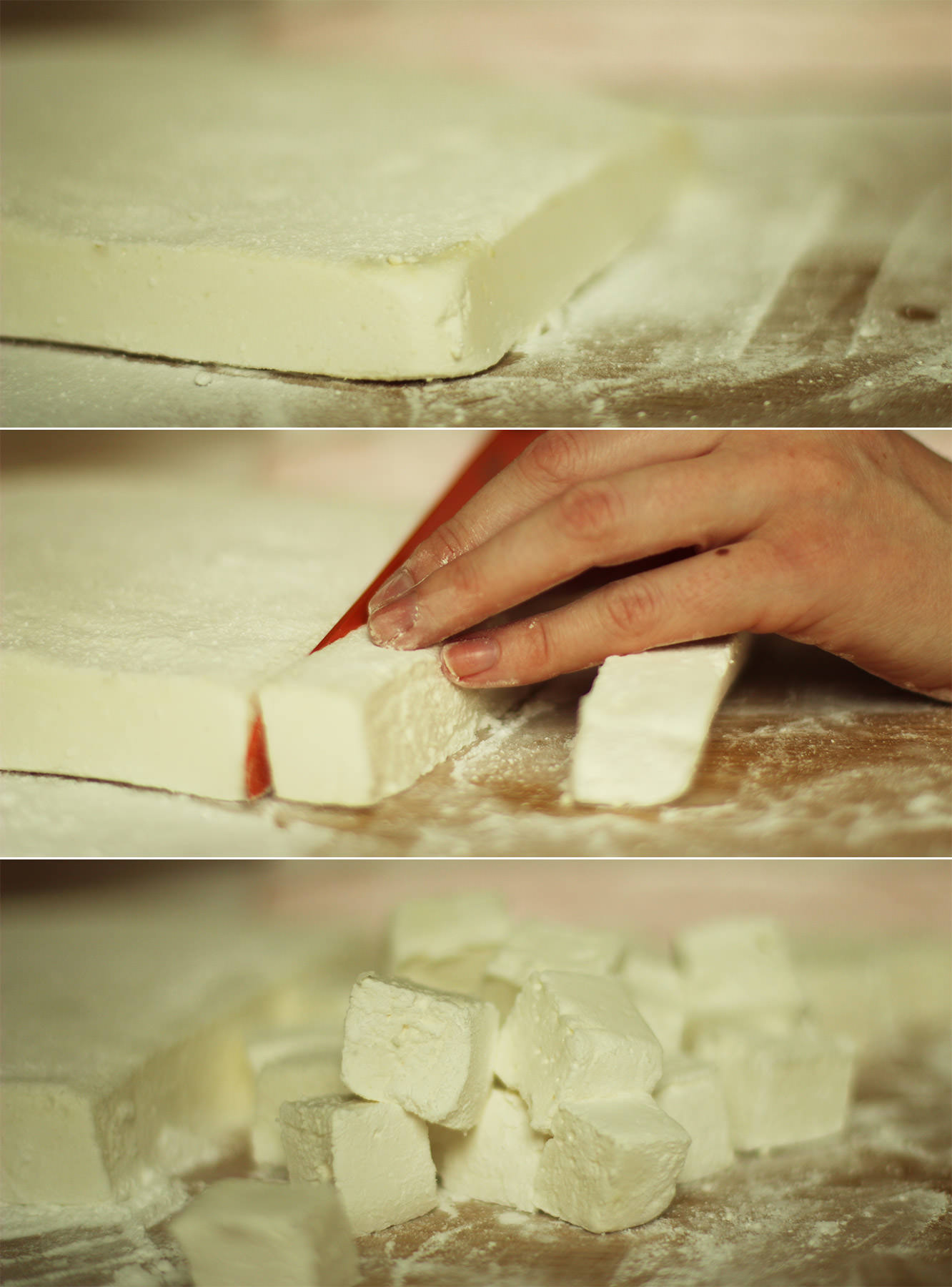 Step twelve
Once the marshmallows have set (at least an hour, preferably more) turn them out onto a surface dusted with icing sugar.
Cut them into cubes, and dust all the sides. Don't worry if they are a little sticky, they will dry out a bit more.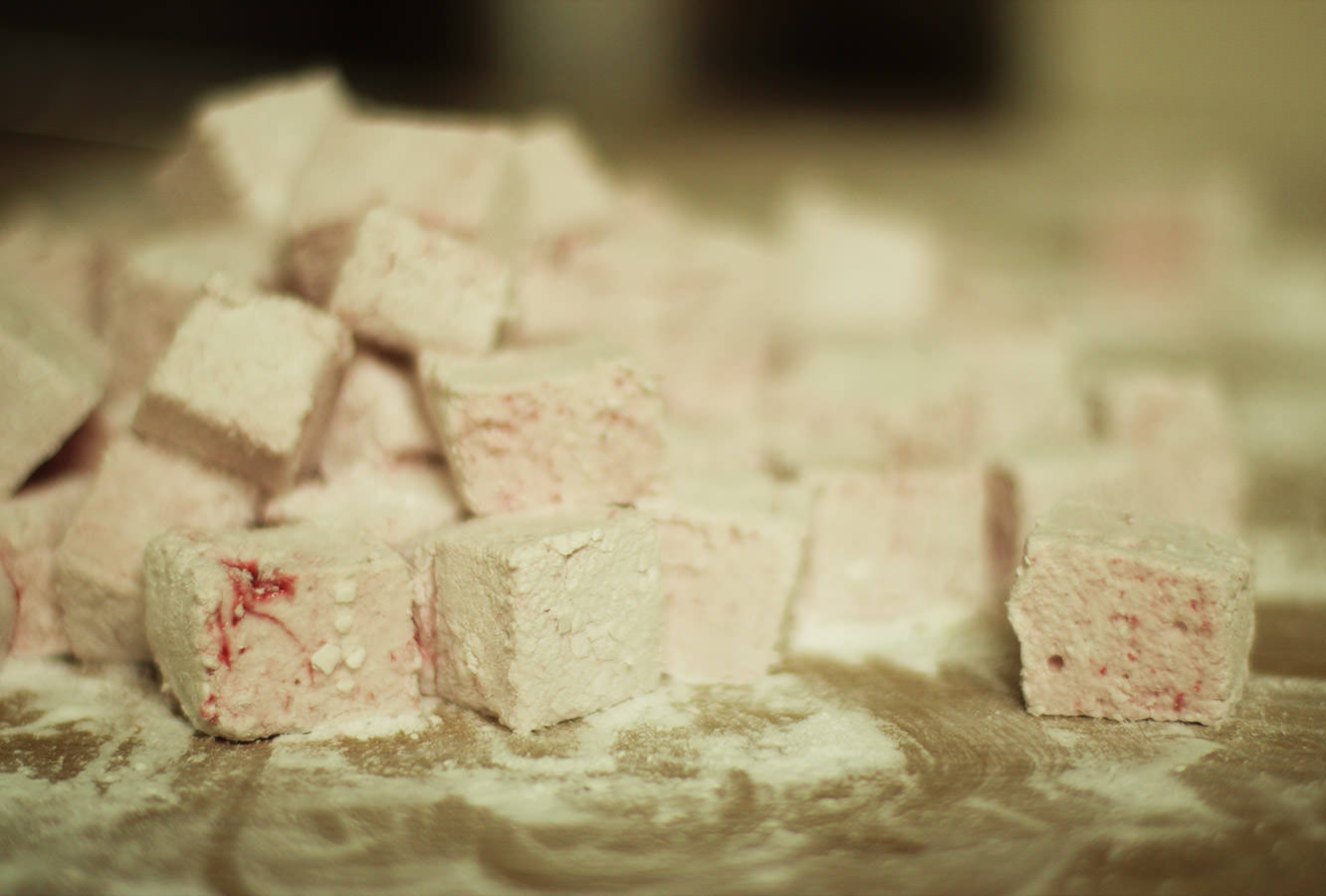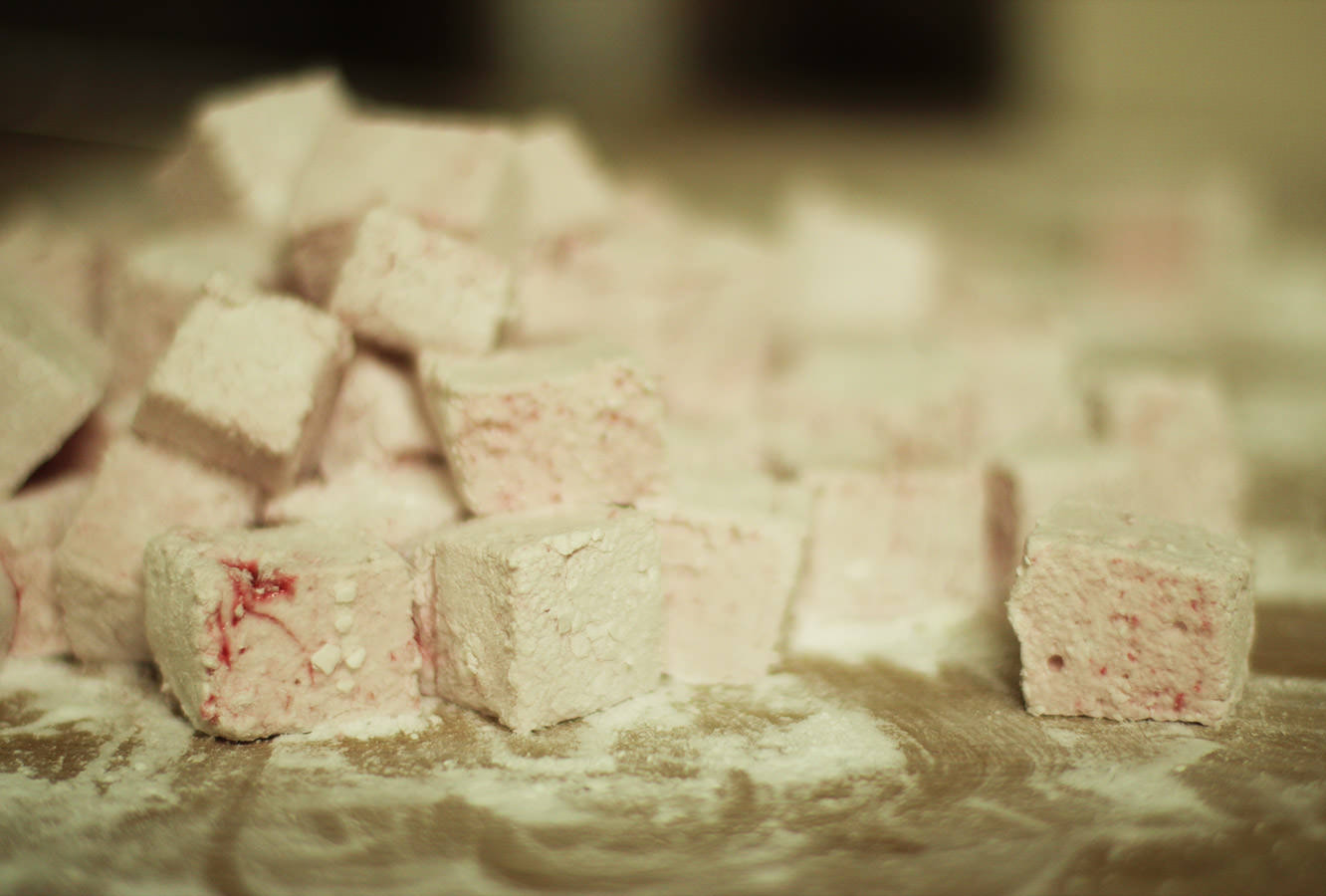 Try not to eat them all just yet.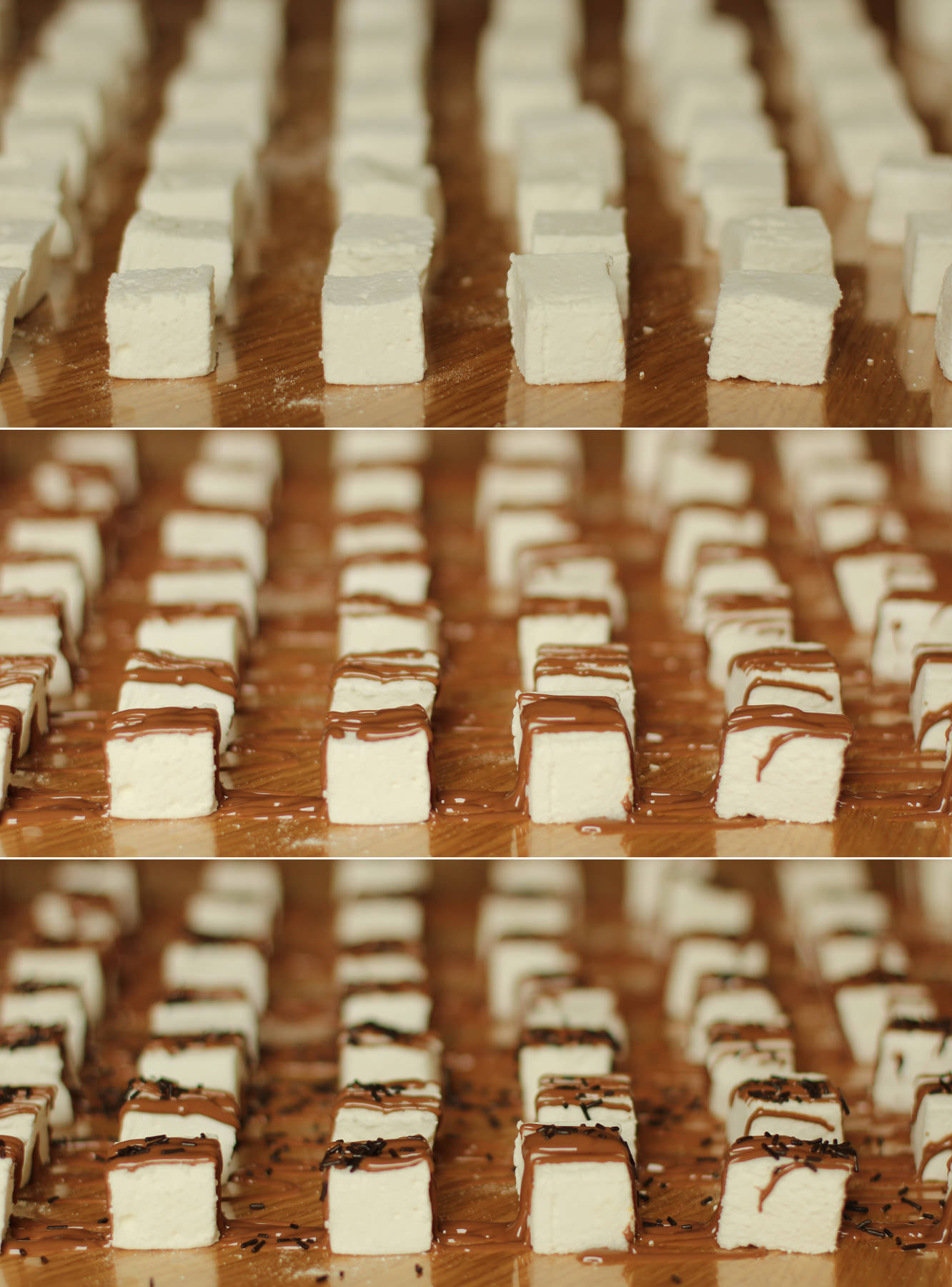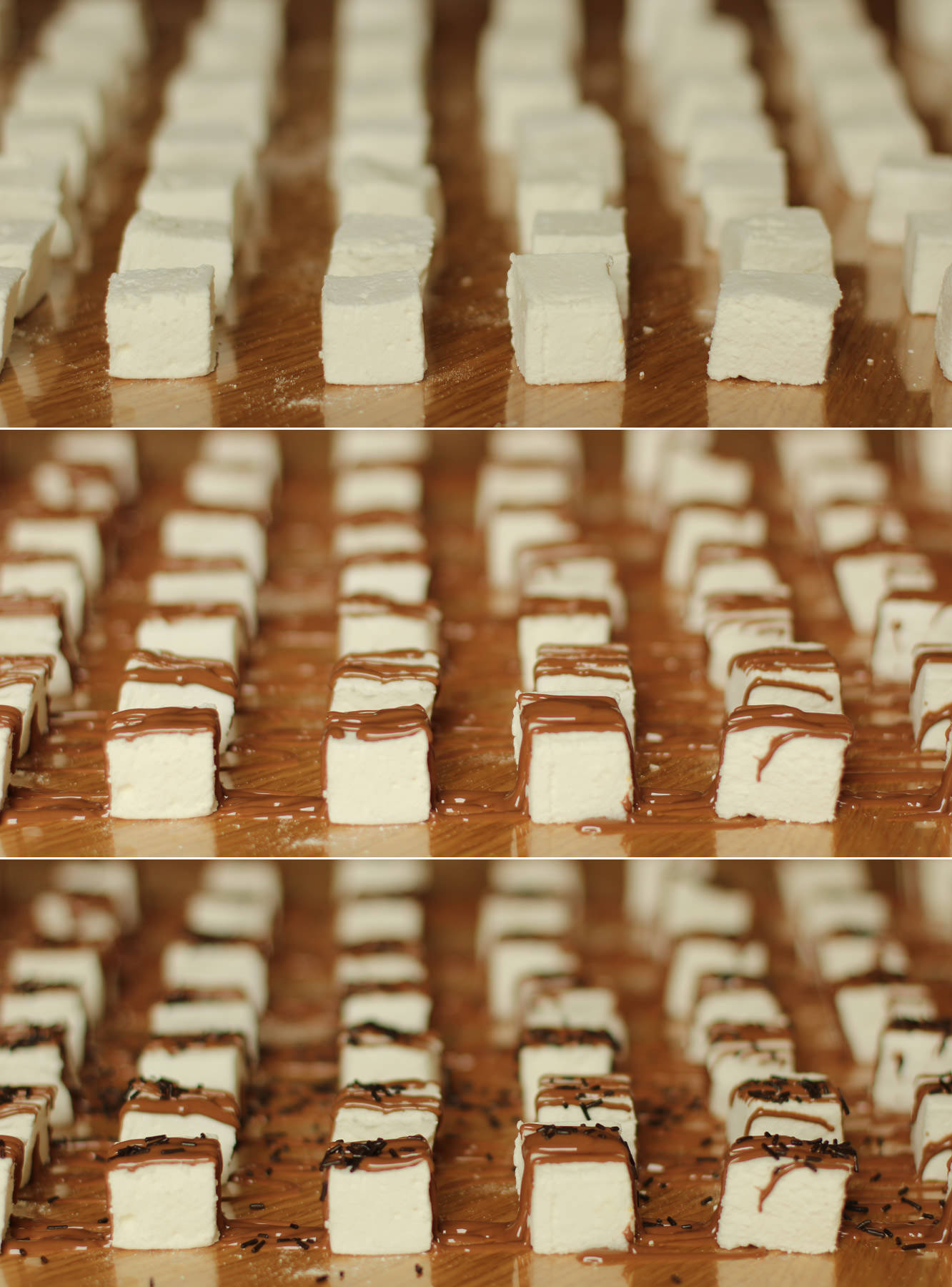 Step thirteen
Lay the caramel marshmallows out in rows on greaseproof paper or cellophane and melt the milk chocolate. I used a piping bag to drizzle the chocolate over the marshmallows, you could use a sandwich bag and snip the corner.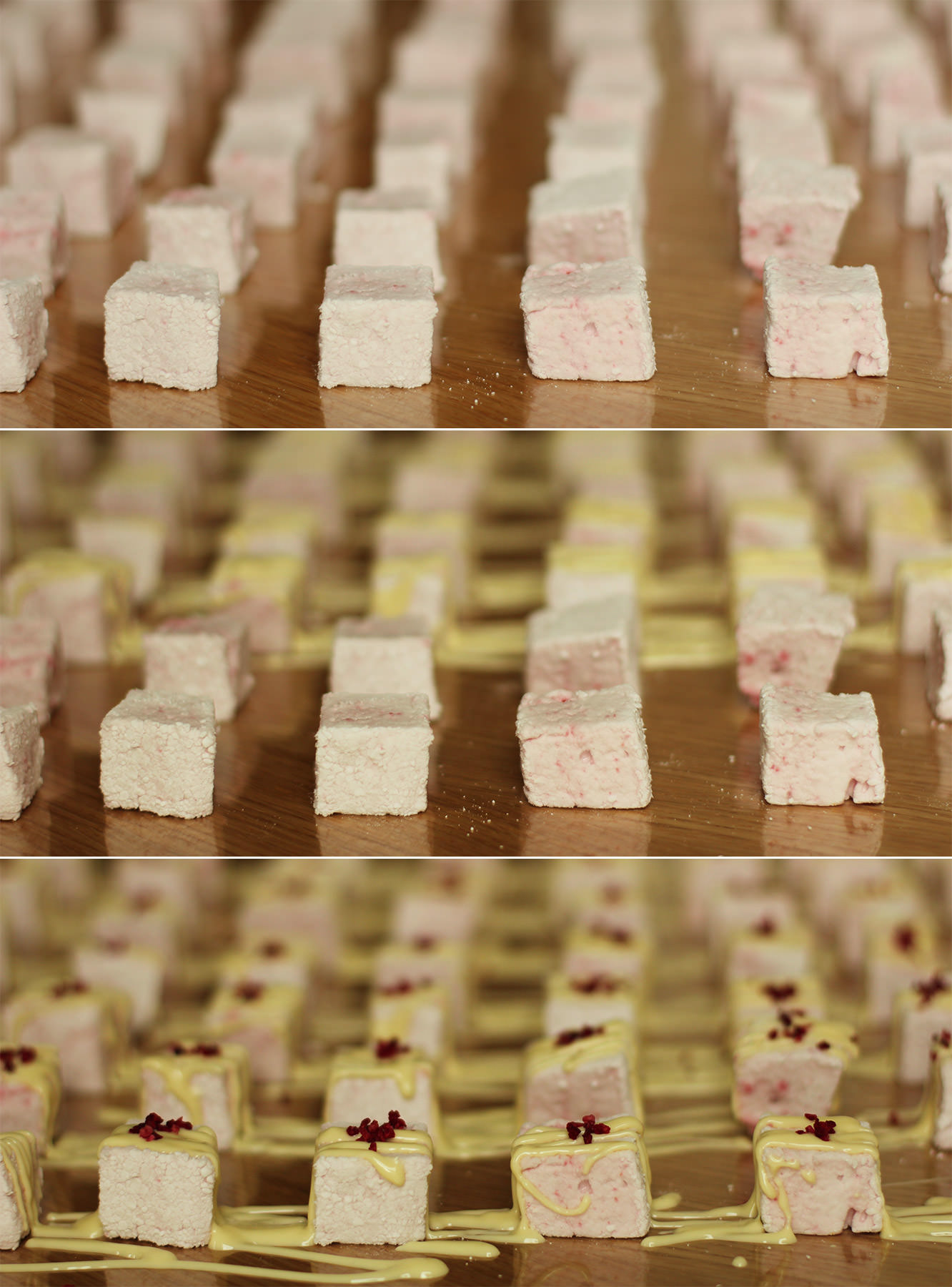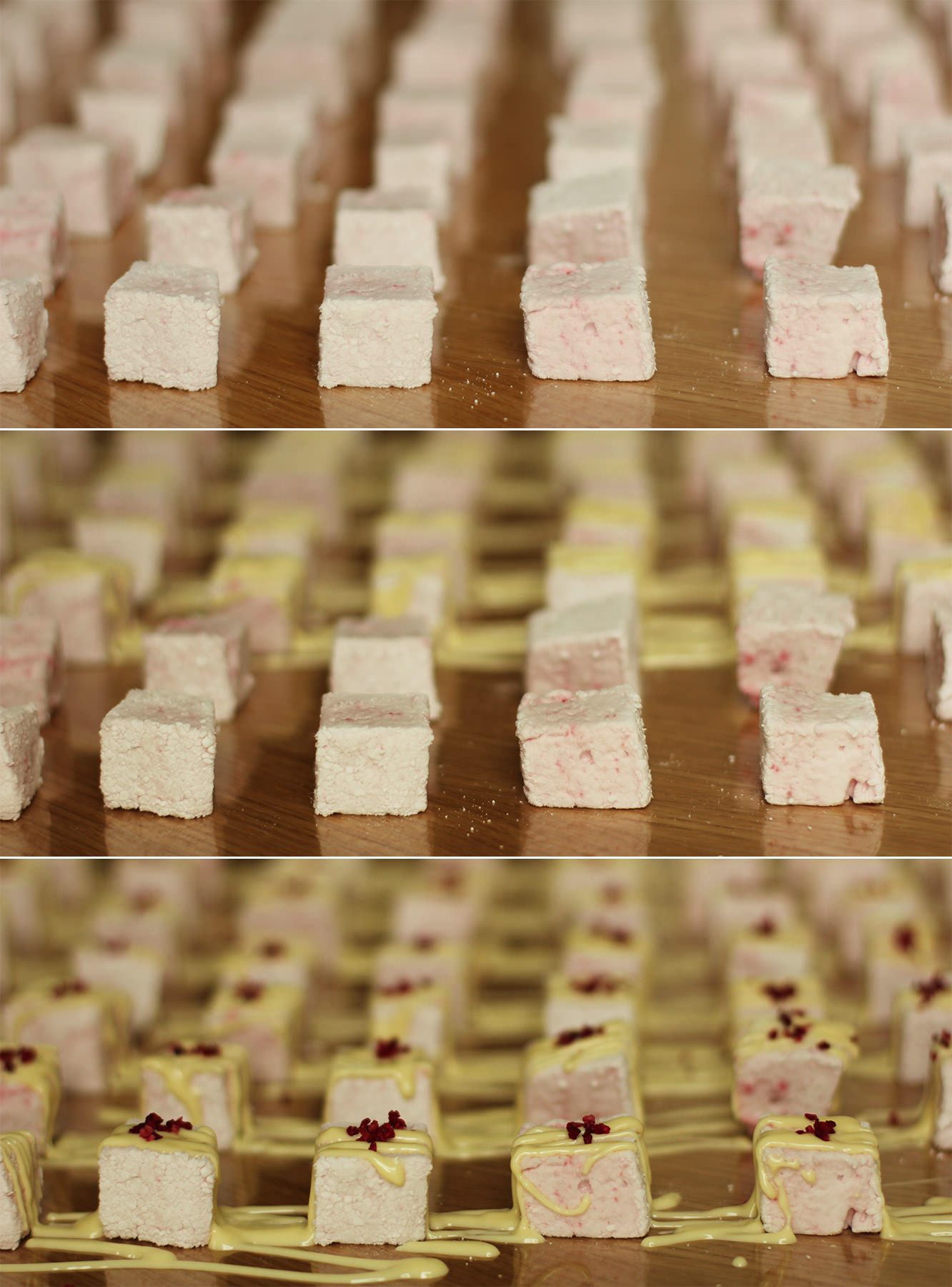 Step fourteen
Repeat with the raspberry and white chocolate marshmallows.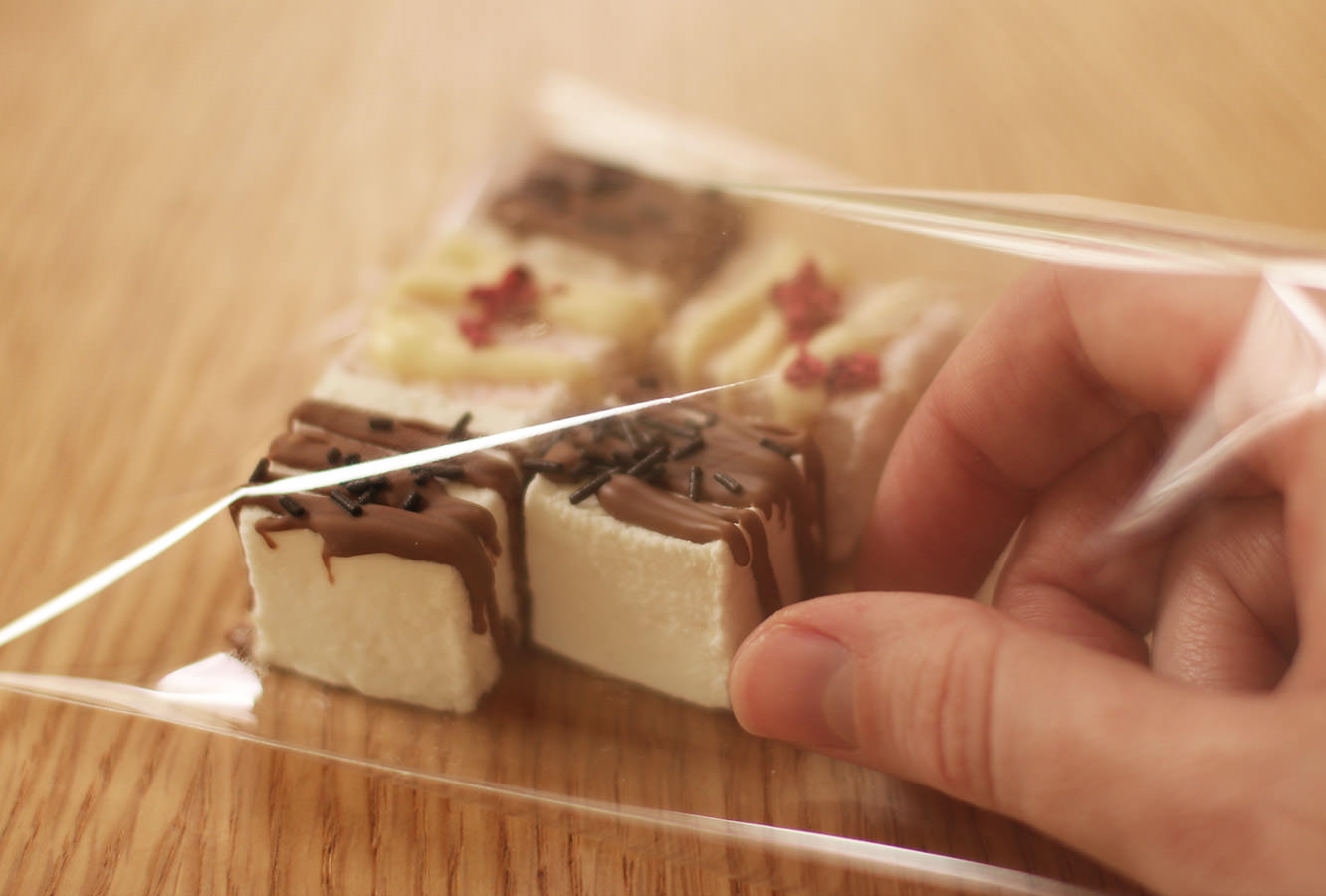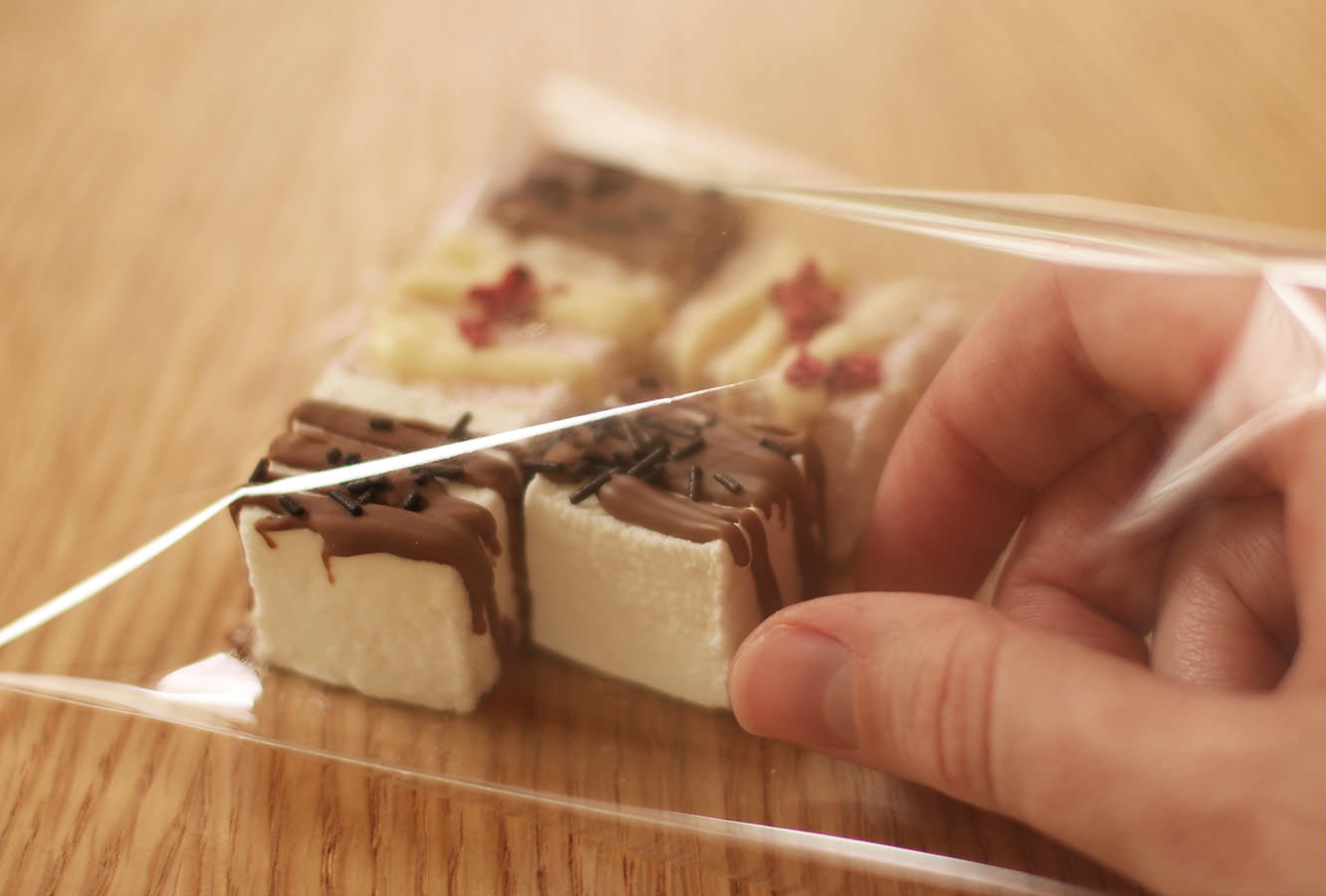 Step fifteen
Once the chocolate has set place 5 in each bag, 2 of one flavour, 3 of the other, alternating as you go so you don't run out of one.
As I mentioned last post I'll be doing a wrap up post with all the finishing touches, so stay tuned for that. For now, here's our lovely hen chowing down: