I might have mentioned just a few times all the weddings I'm going to this summer? Just once or twice maybe? The resultant hen/bachelorette/bridal showers are a wonderful excuse to flex my culinary muscles on some afternoon tea sweet treats. So the next couple of weeks feature just that.
There's one here already if you're looking to get started, and this little post contains madeleines, a tiny French delight perfect for scoffing with tea. I decided to add some extra flavours to the classic lemon and vanilla, I'm not convinced the French would be too impressed, but you can thank me later.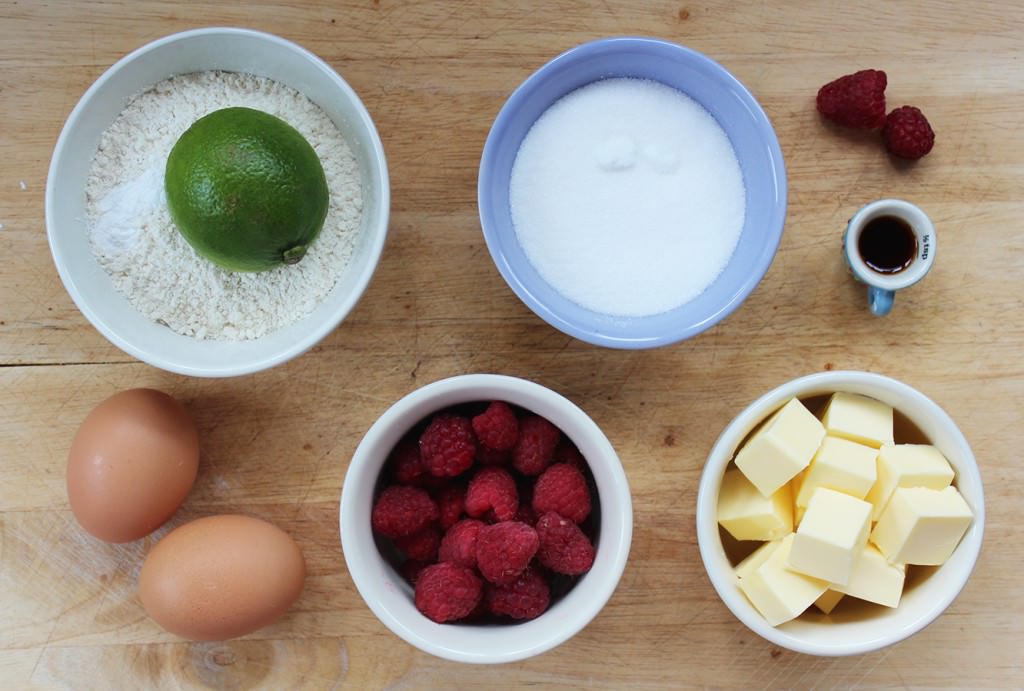 You will need:
75g/2.5 oz Caster sugar
75g/2.5 oz Plain flour
60g/2 oz Butter
2 eggs
1 tsp Vanilla extract
1 tsp Baking powder
60g/2 oz Raspberries
Zest of a lime
200g/7 oz White chocolate
Madeleine mould
Makes 10000000 (I'm sorry I forgot to count, but about 50 mini ones – maybe 25 normal size? Sufficient anyway)
Step one
Melt all of the butter slowly in the microwave. Do this gradually until it's just melted, none of this burning it until your house smells like popcorn nonsense please.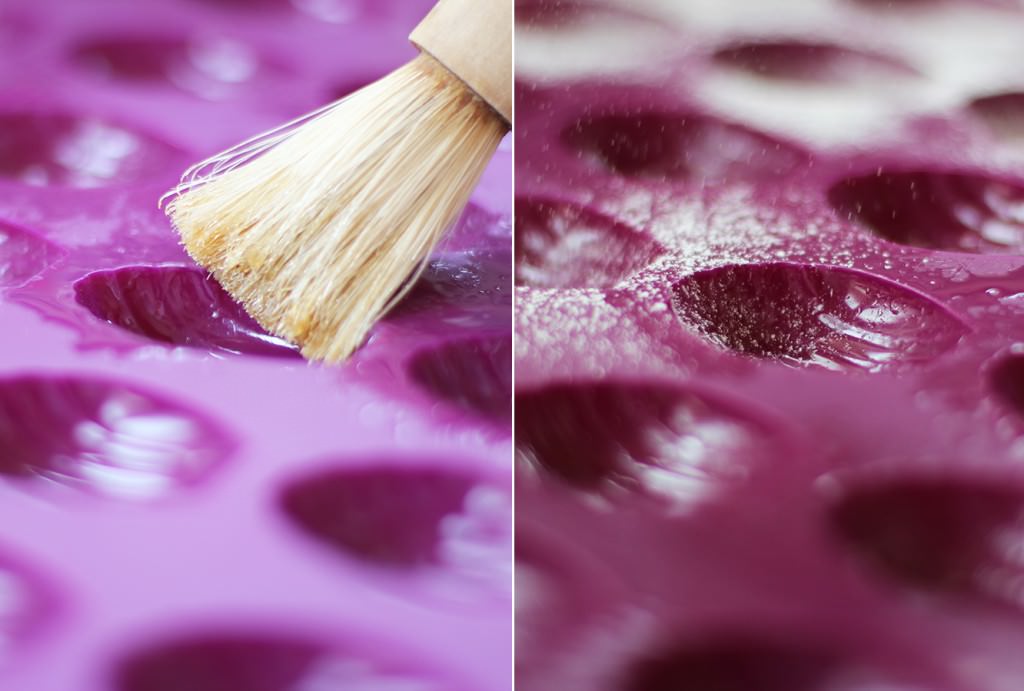 Step two
Use a splash of the butter and a pastry brush (or your (clean) fingers) to grease the mould, then dust with flour. To tell the truth if your mould is silicone I'm not entirely convinced this is necessary.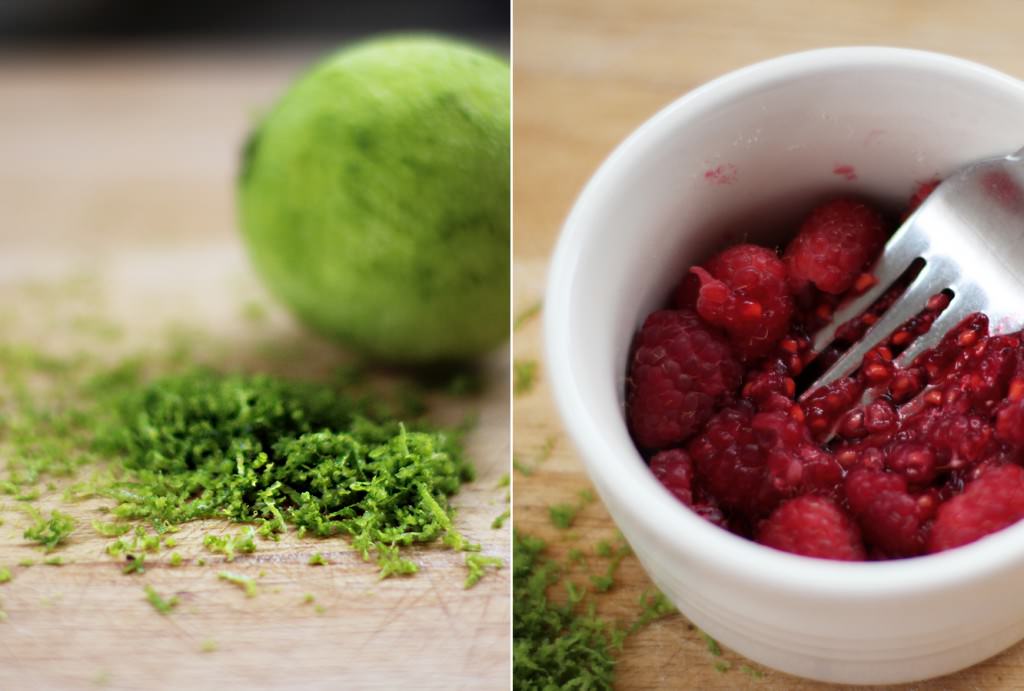 Step three
Grate a lime using the finest side of your grater and crush the raspberries with a fork. I was a little over zealous with the crushing, which made my mixture a bit greyish in the end, so don't overdo it.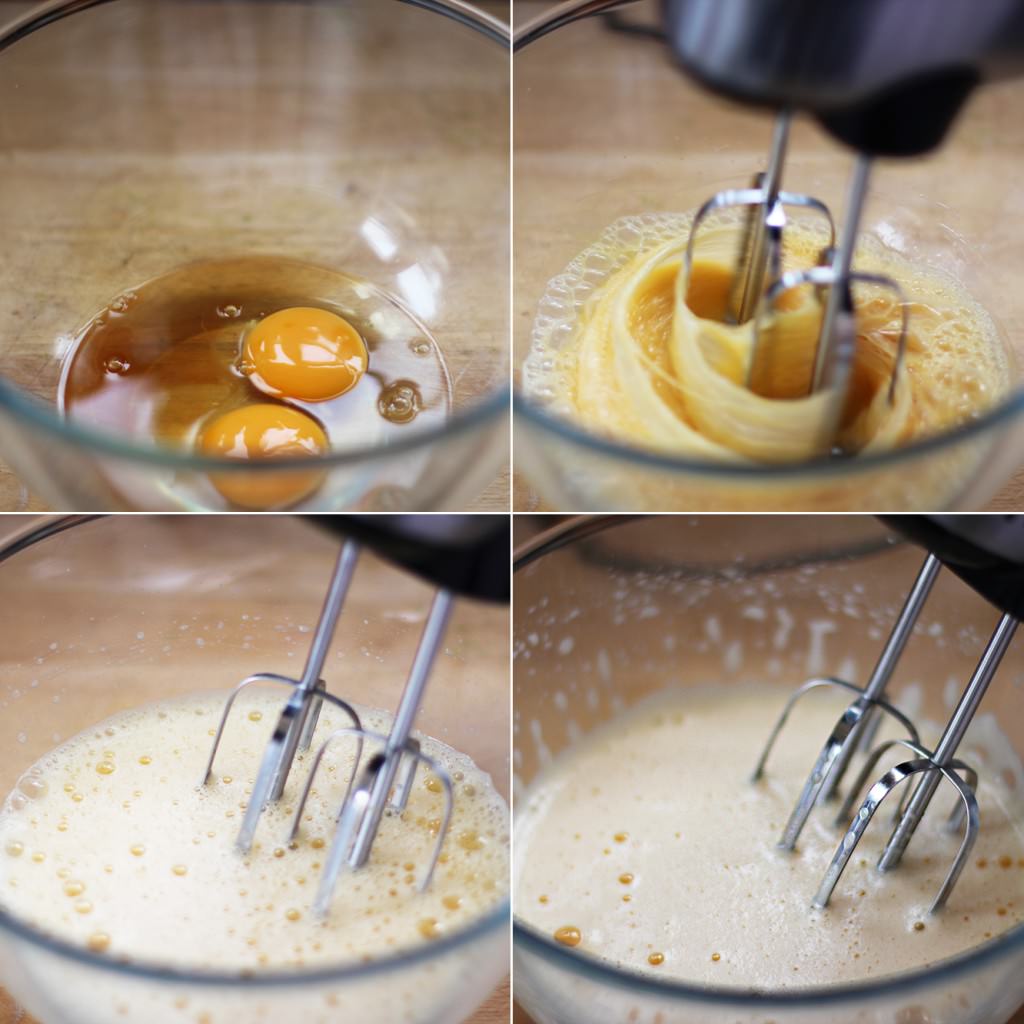 Step four
Finally time to make some cake!
Whisk the eggs until they are light, fluffy and start to thicken. If you don't know what that means, then whisk them until they look like the bottom right hand picture.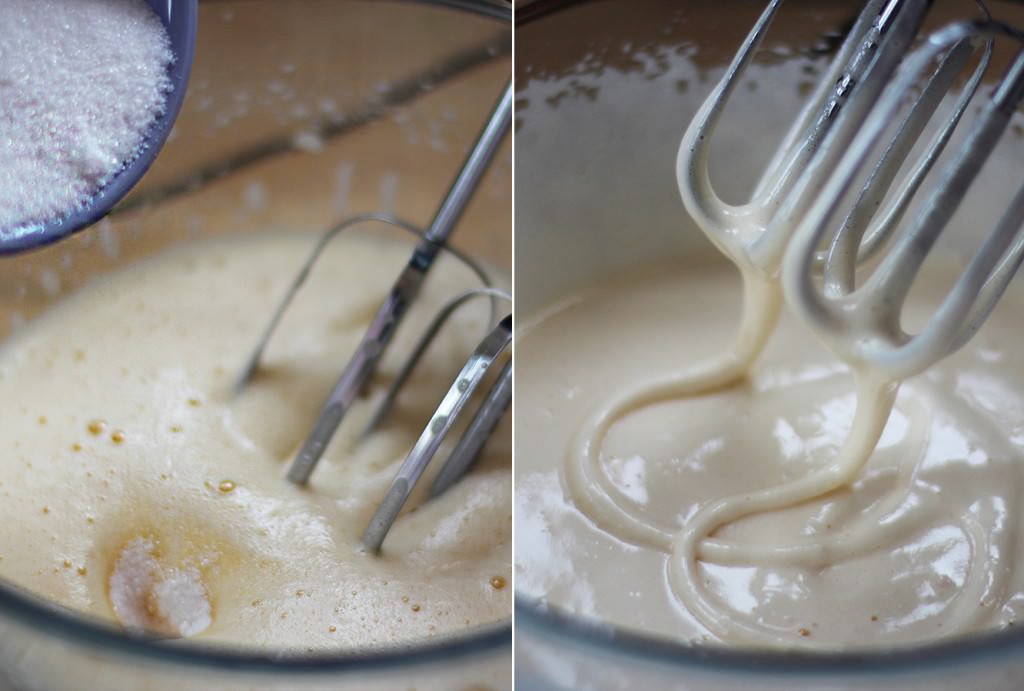 Step five
Carry on whisking gradually adding the sugar. The mixture will thicken and will look less bubbly. Keep going until lifting your whisk leaves ribbons of mixture in the bowl.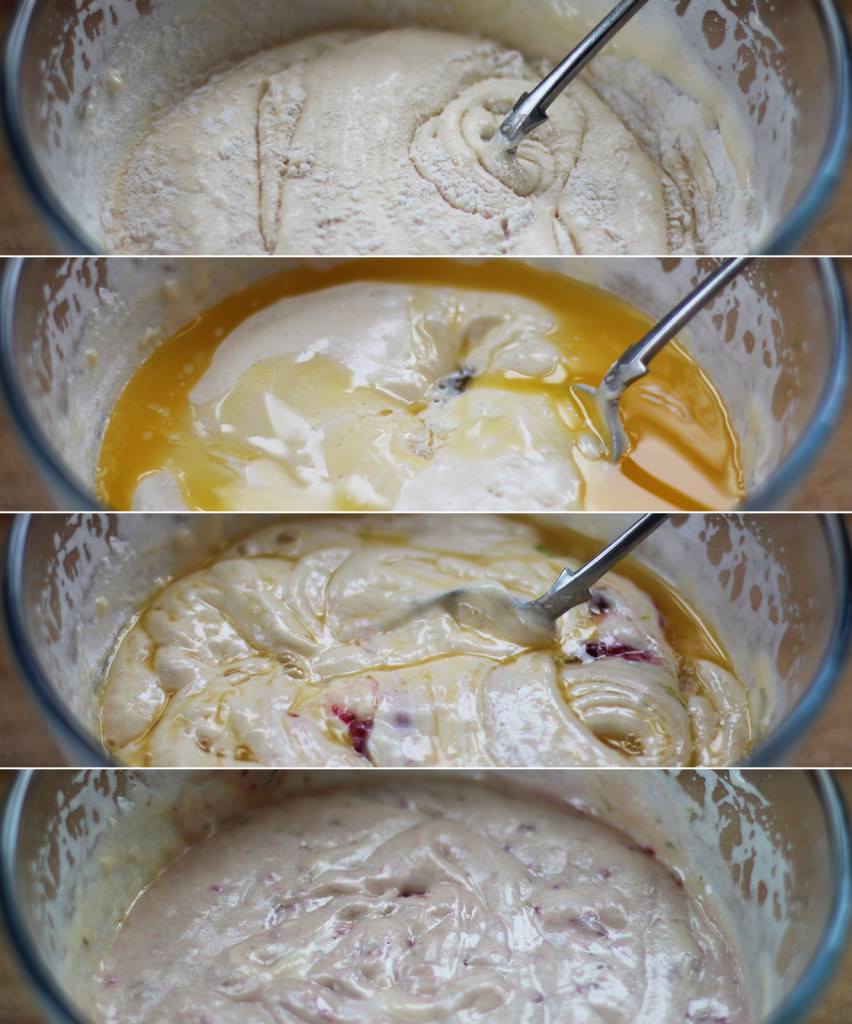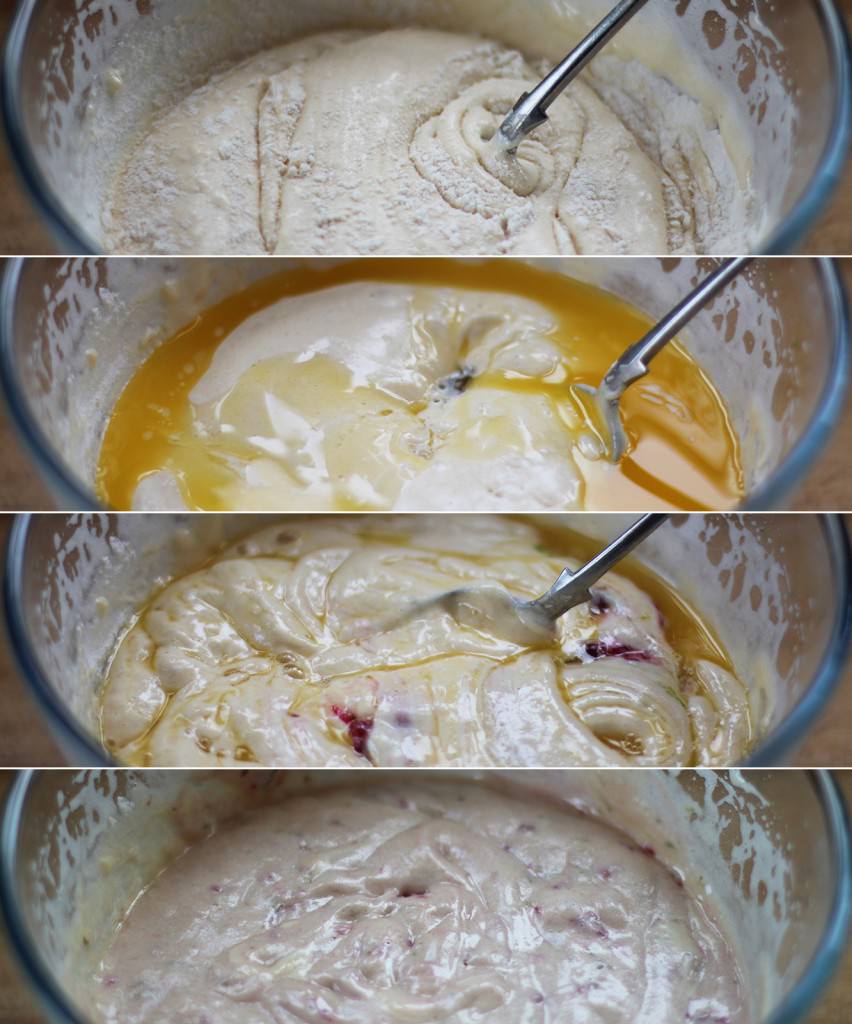 Step six, seven and eight
Gently fold in the flour and baking powder with a metal spoon until fully combined.
Add the melted butter. This is weird right? Thanks France…
Whilst folding in the butter add the crushed raspberries, lime zest and vanilla extract. Keep stirring until it's completely combined. Remember though, softly softly…think about stirring a bowl of baby bunnies.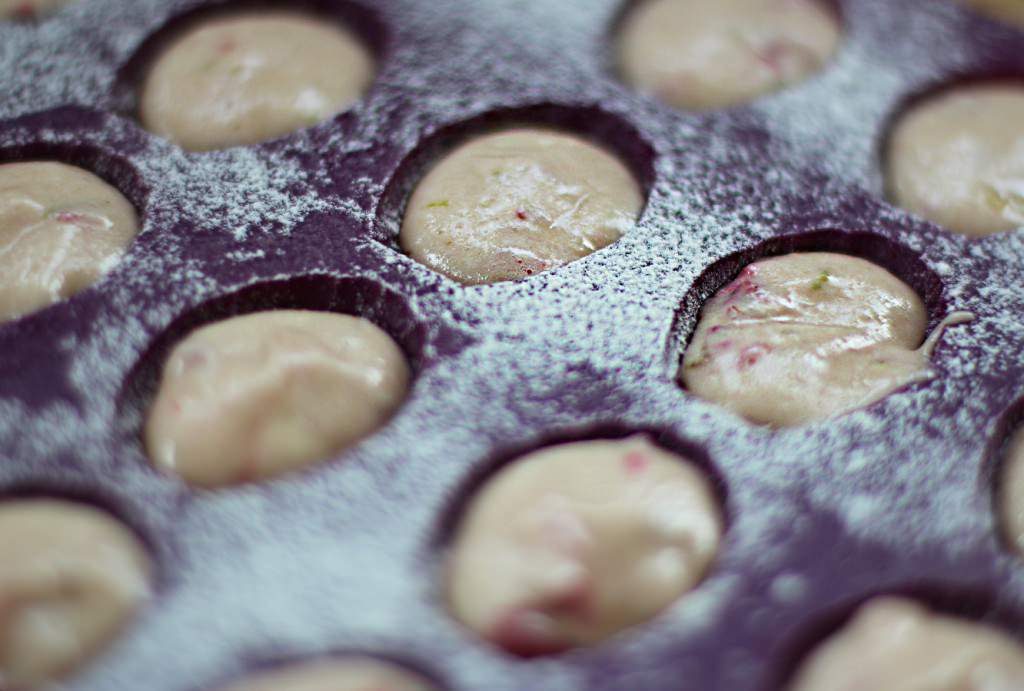 Step nine
Spoon into mould and cook for 15 minutes on Gas mark 5/190 C/375 F. Leave to cool.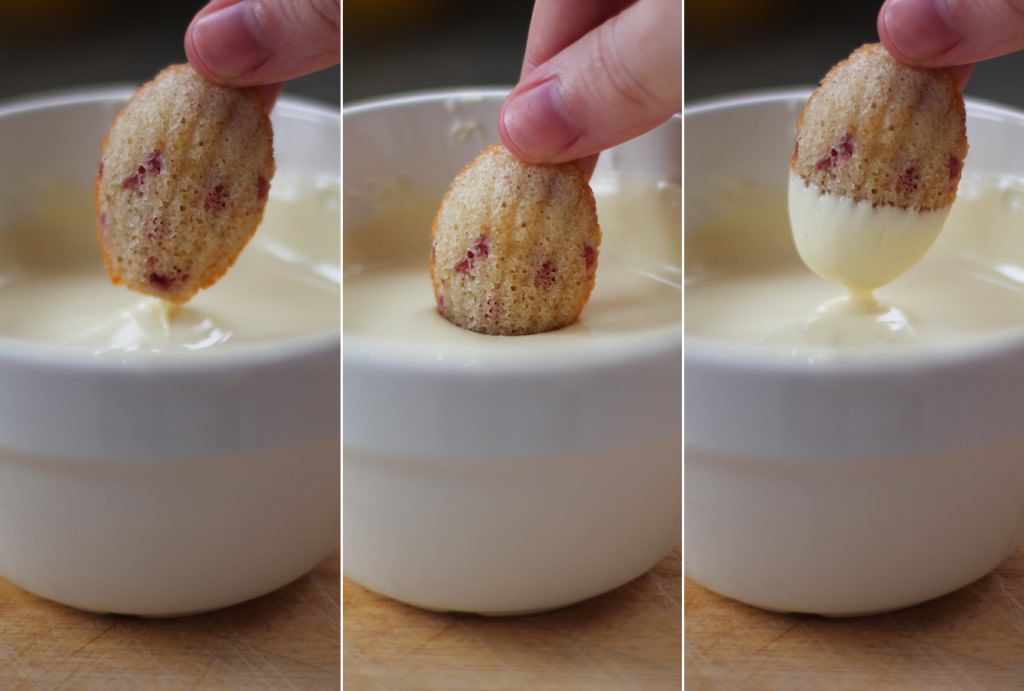 Step ten
Once your madeleines have cooled melt some white chocolate in the microwave and give them a little dunk. I also used a piping bag and the remaining chocolate to drizzle over them when I was done dipping.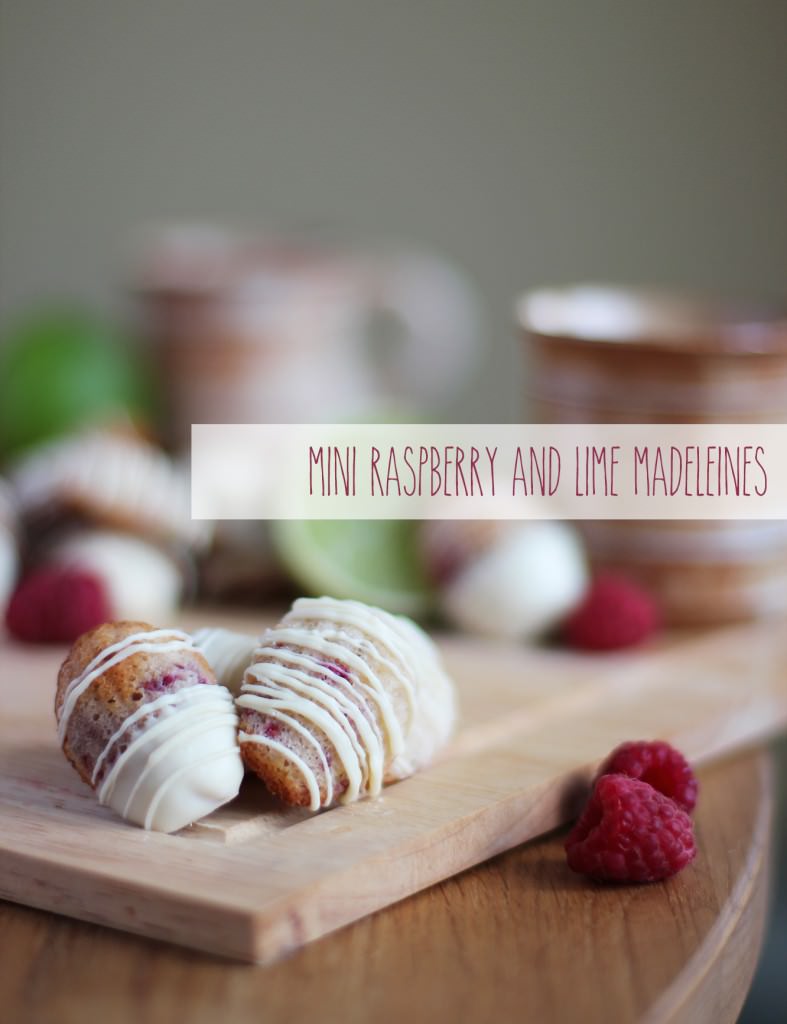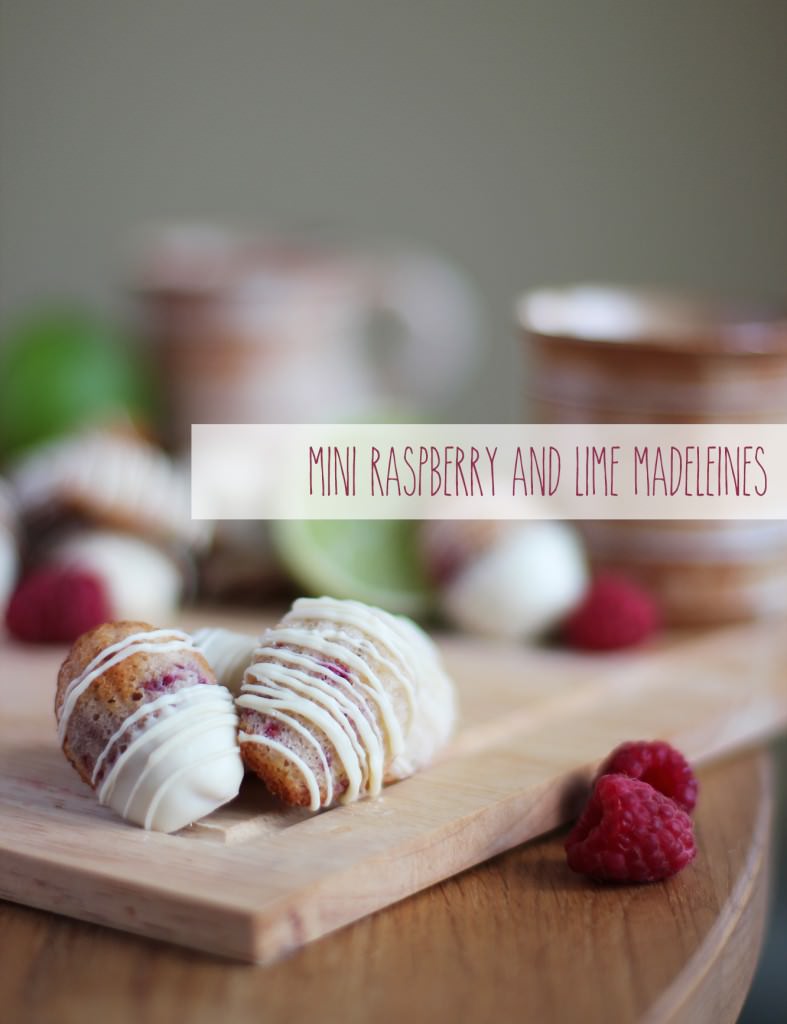 Step eleven
Legitimately use the word voila.