This week we found ourselves in a bit of a fix. The plan was fondue, but somebody (Peter) forgot to book it. I was a bit sad when I discovered this (months of over eating to stretch my stomach for the big occasion) still, I couldn't stay grumpy for long, as the gentleman concerned got himself to John Lewis and bought a fondue set. Sometimes it really pays off to have housemates with ridiculous boyfriends.
When I got word that fondue was back on, I figured I would contribute a little something to the dipping pot. So here's a double whammy post. My seeded granary wonder bread, Pete's (mainly Nigella's) cheese fondue.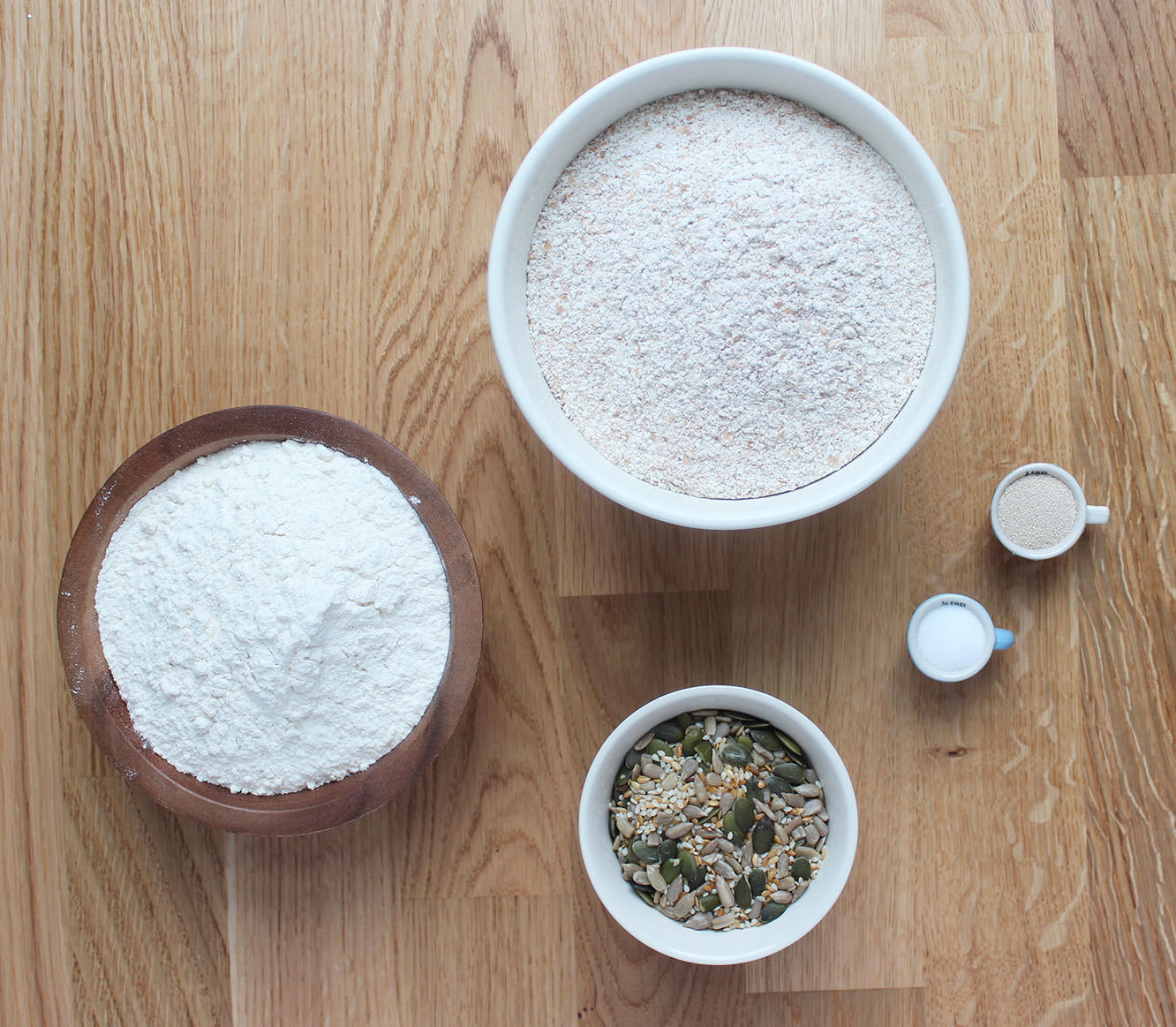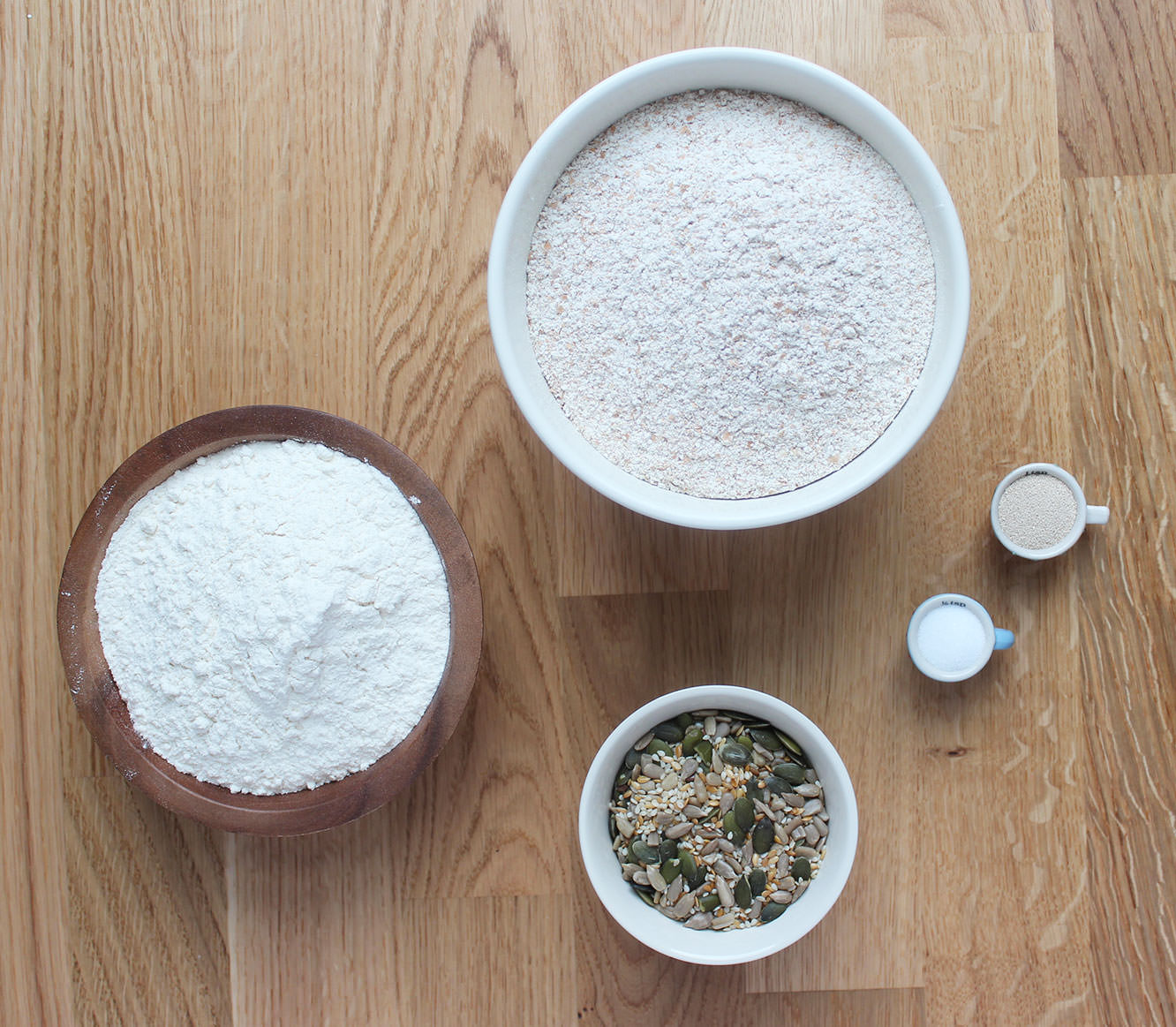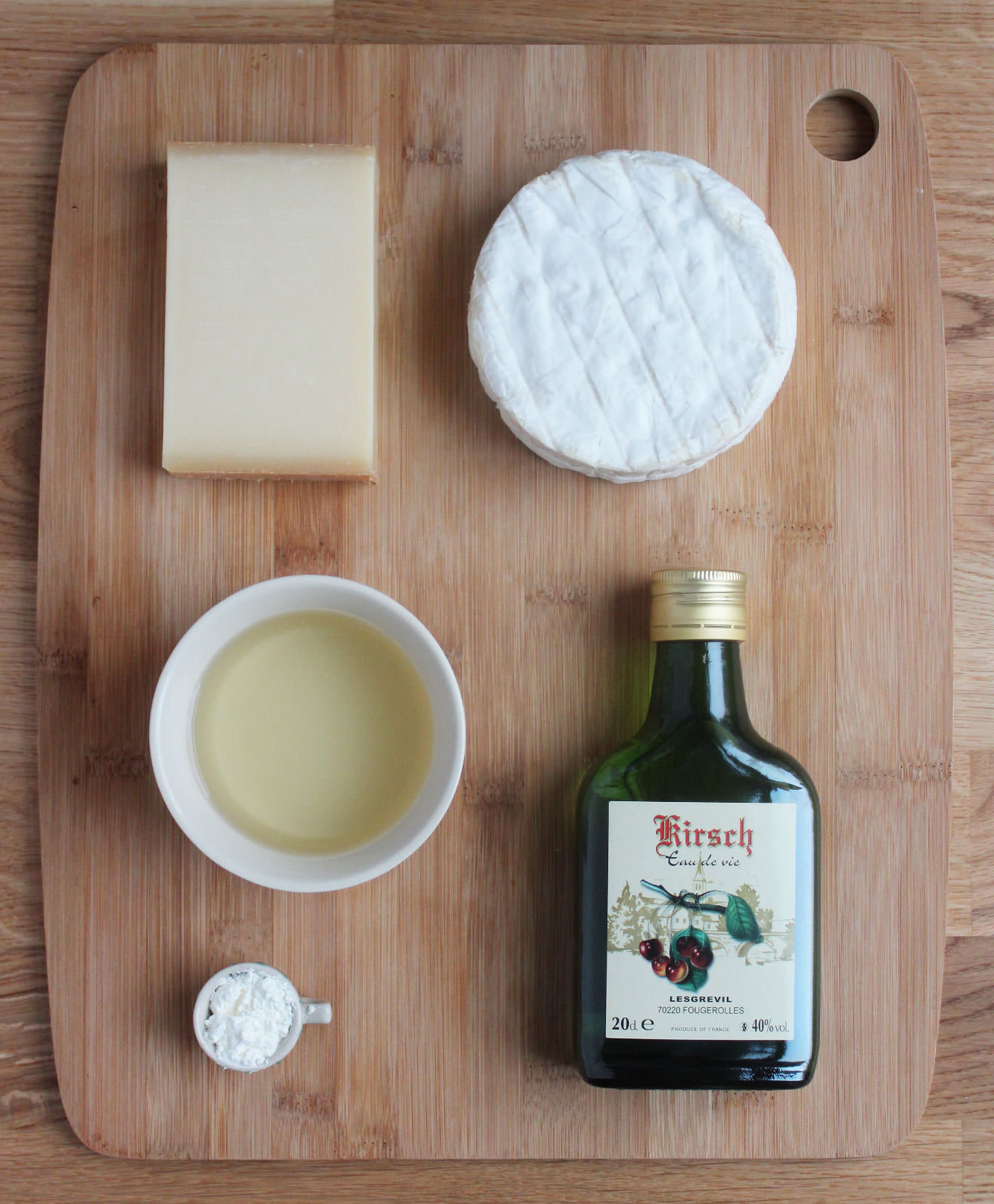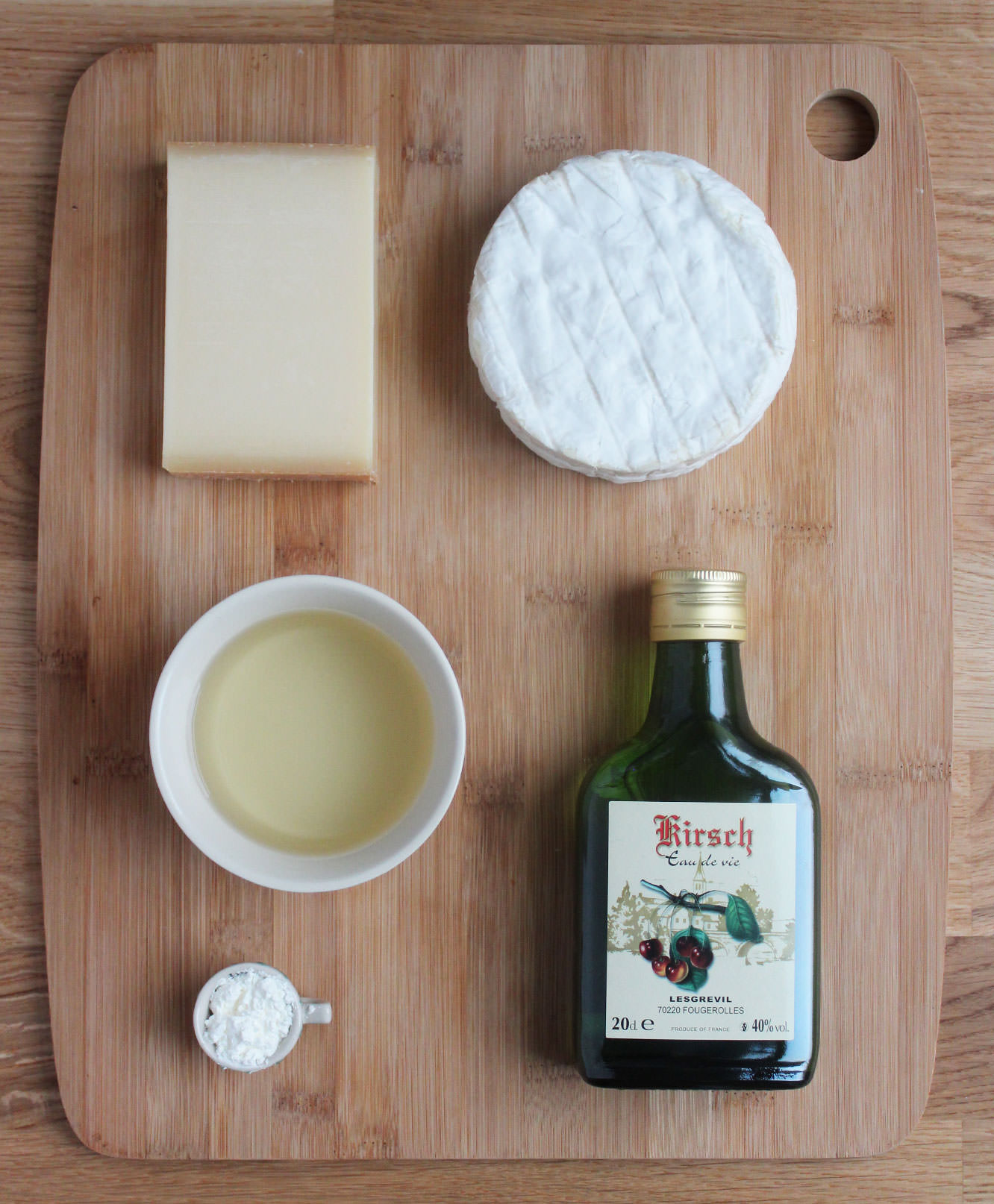 You will need
For the bread:
300g/10.5 oz Wholemeal bread flour
200g/7 oz Strong white bread flour
150g/5 oz Mixed seeds
300ml/10 fl oz Cold water
7g Dried yeast
7g Salt
For the fondue:
400g/14 oz Gruyere cheese
400g/14 oz Camembert (although after doing this, P and I think you're safer with Emmental as it has a more similar melting point to Gruyere)
400ml/13.5 fl oz White wine (just buy the one that is most reduced from the highest price)
4 Tablespoons Kirsch
3 Teaspoons cornflour
Clove of garlic
Some charcuterie, just because.
(Serves 6)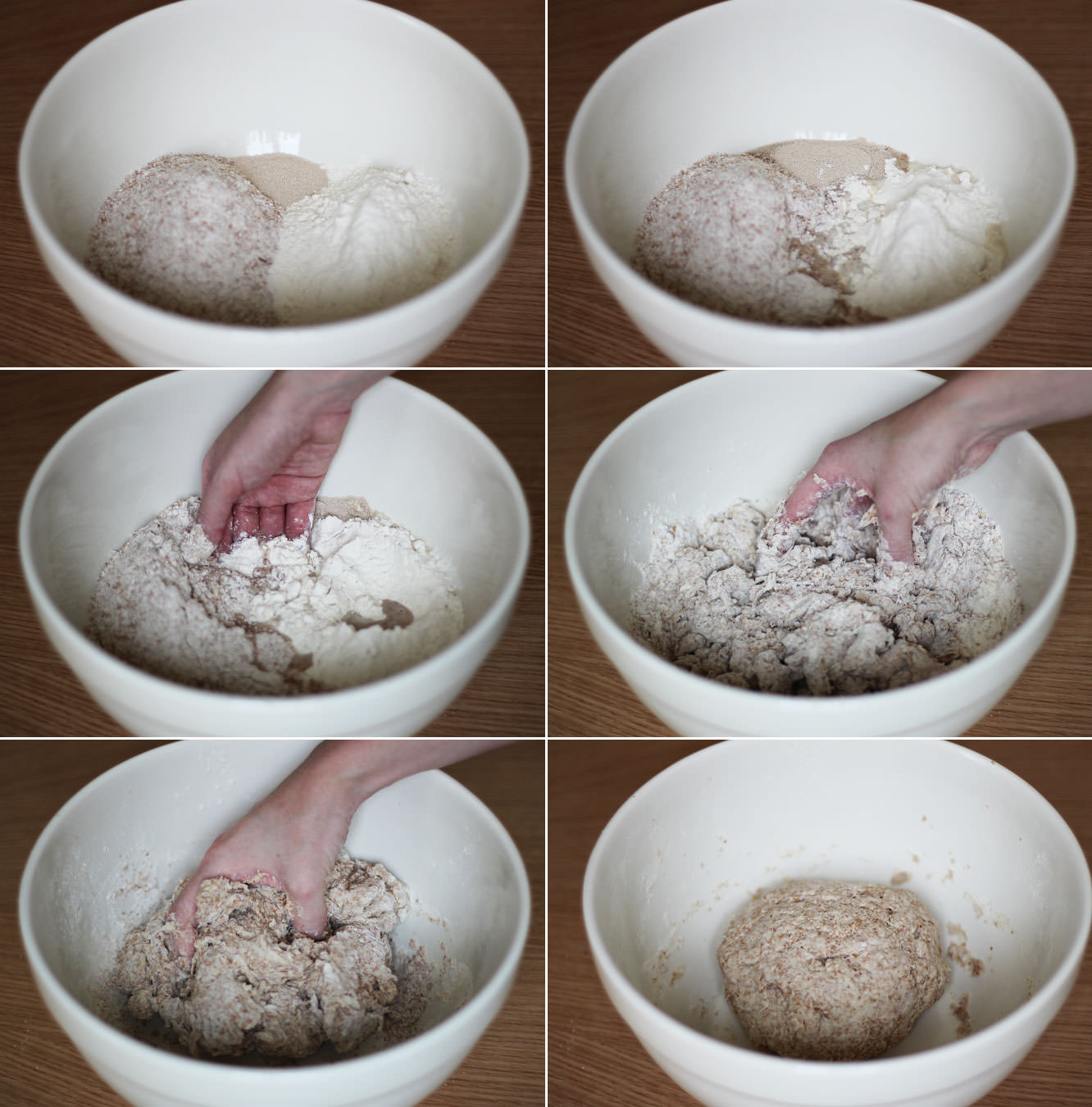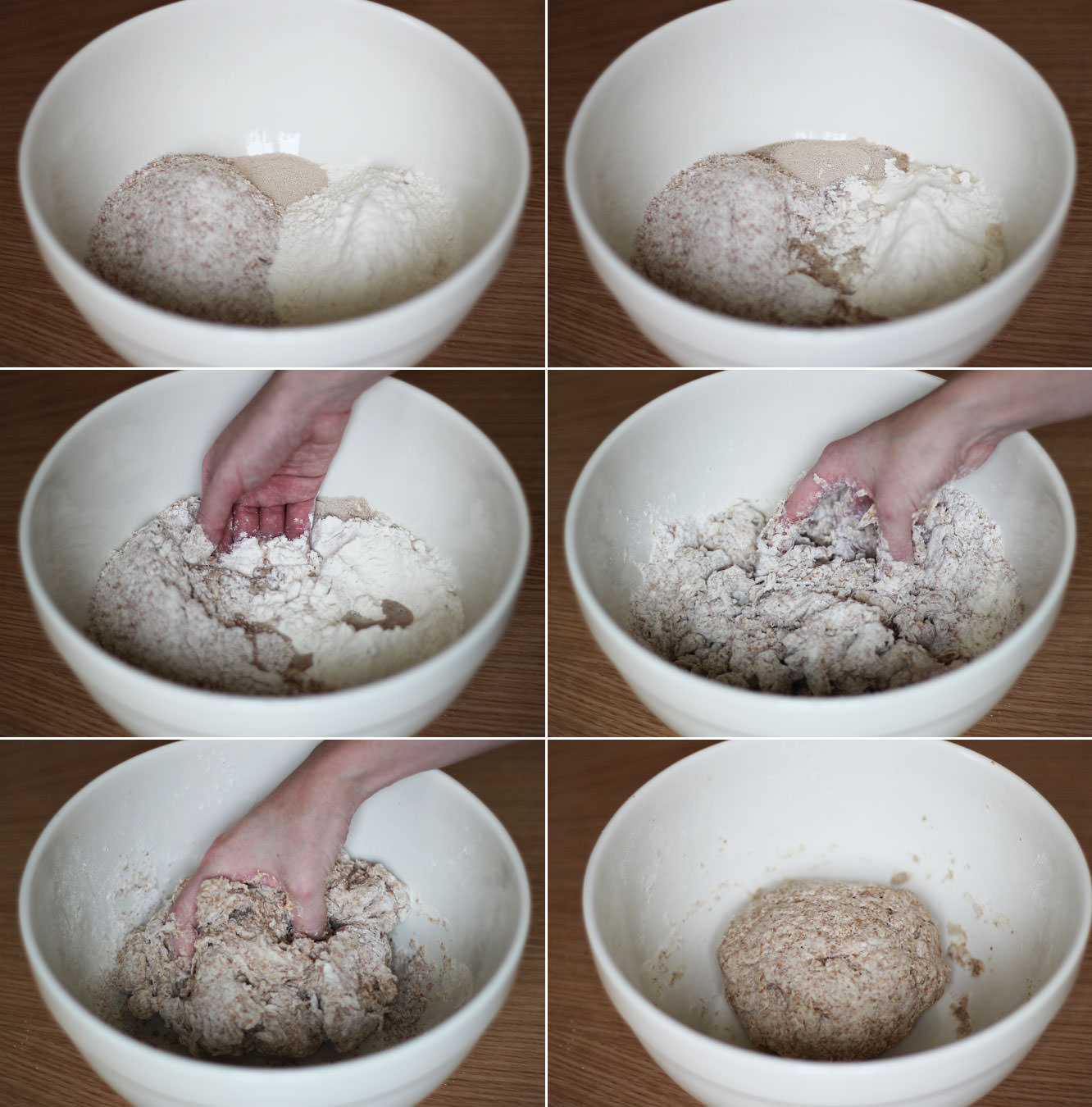 Step one
Combine the two bread flours salt and yeast in a bowl. Keep the yeast and salt as far apart as you can. The salt has a nasty track record for bullying the yeast.
Step two
Add the water and mix with your hand until combined. You don't need the water to be warm, at least that's what Paul Hollywood says on EVERY EPISODE OF BAKE OFF. Something about the protein structure. I'm inclined to bow to his superior knowledge.
You may need to add a tiny splash more water if your dough isn't coming together.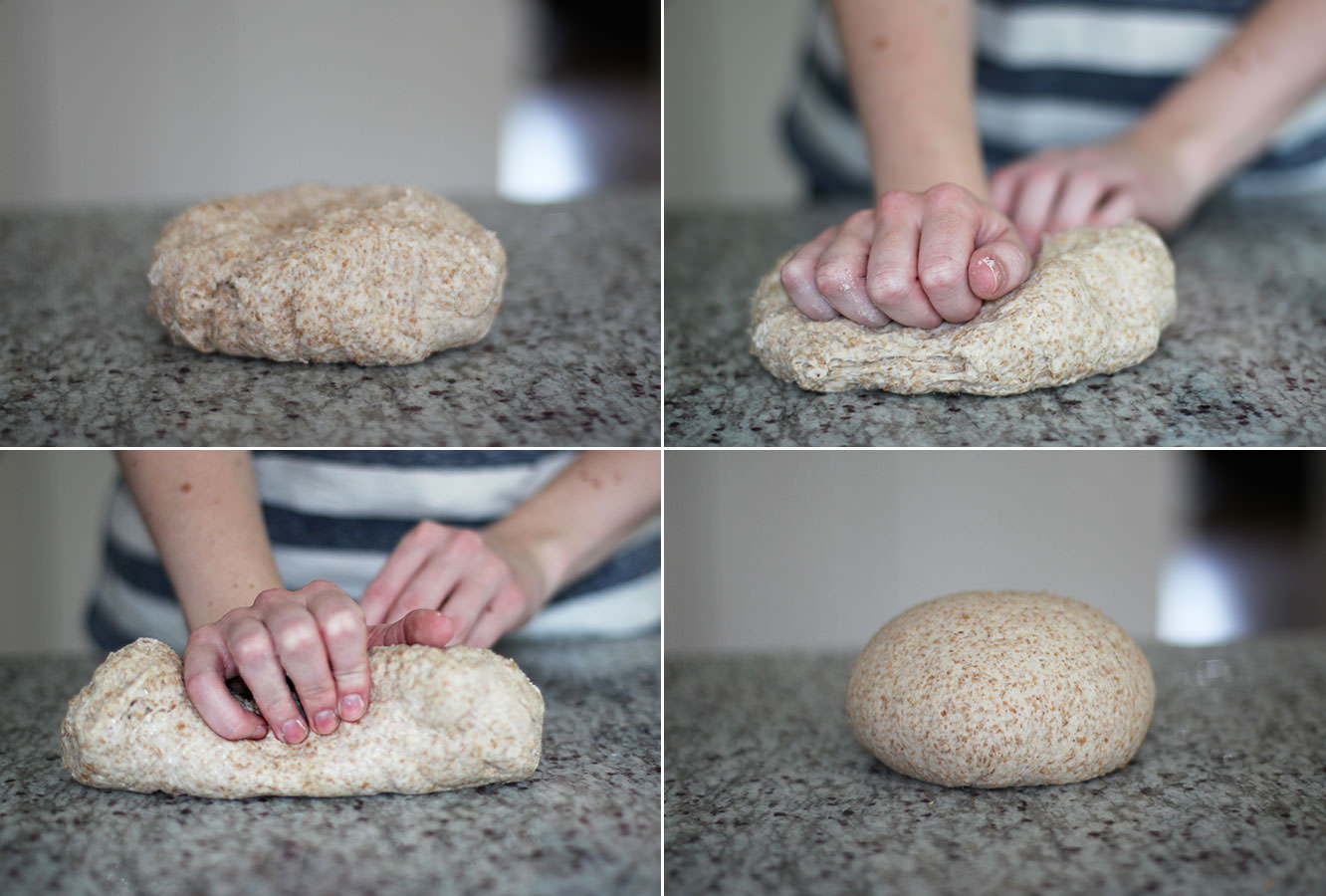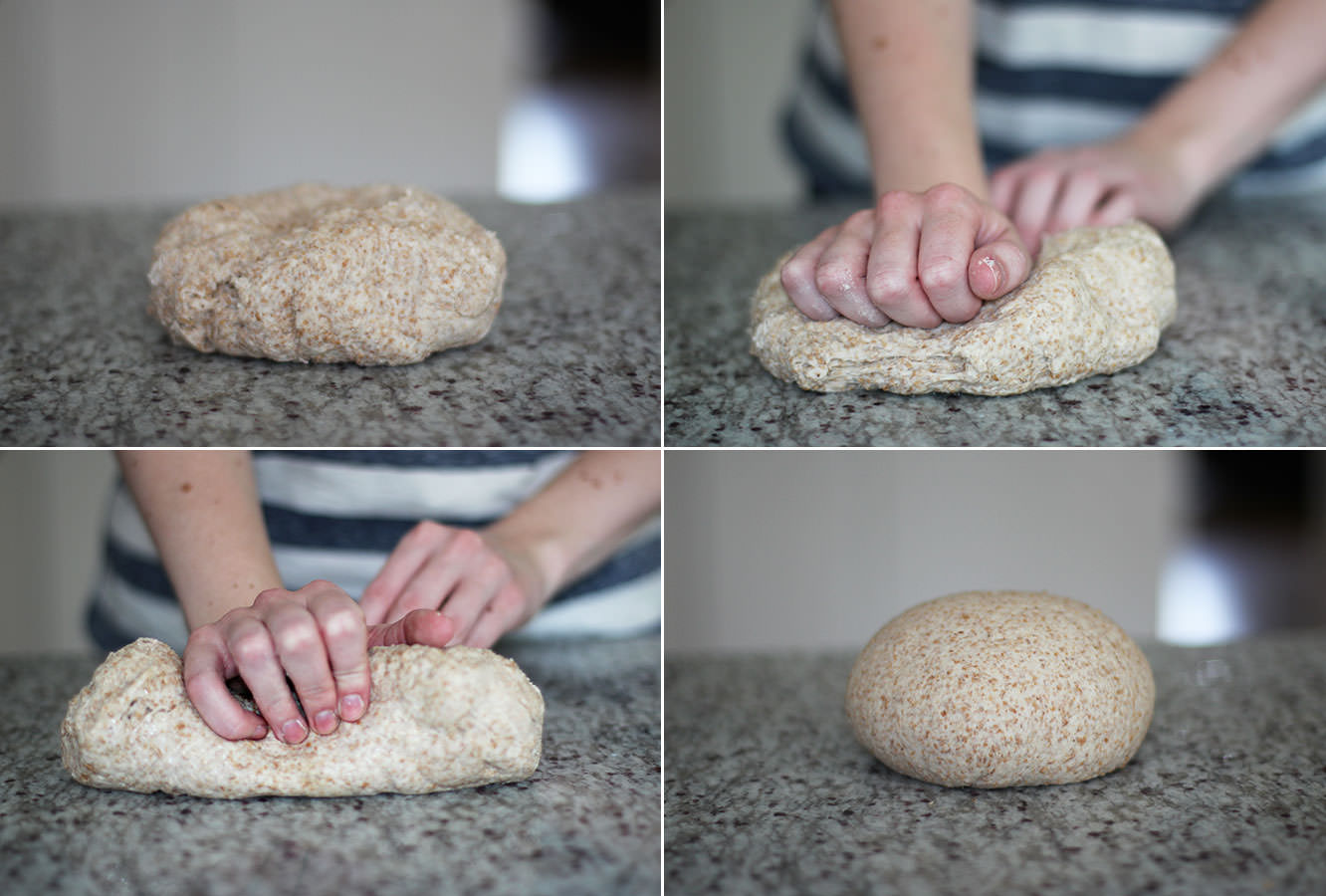 Step three
Lightly cover your work surface with olive oil so that you don't add loads more flour to the dough as you go. Another Hollywood gem.
Knead the dough by pushing it forward as far as it will go and then folding it back. Turn and stretch again. Repeat repeat repeat.
At first the dough will be fairly brittle and will break as you do this. Don't worry, it will get softer and more stretchy as you go. It will also merge back together more easily (you'll know what I mean when you get there)
As it's wholemeal flour you need to keep going on this for about 15 minutes, it should form a much smoother ball that the one you started with when you're done.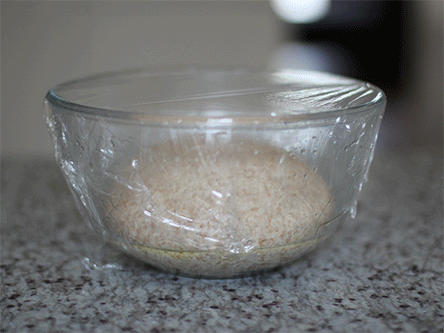 Step four
Lightly oil a bowl and place dough in. Cover with clingfilm and leave for an hour to rise.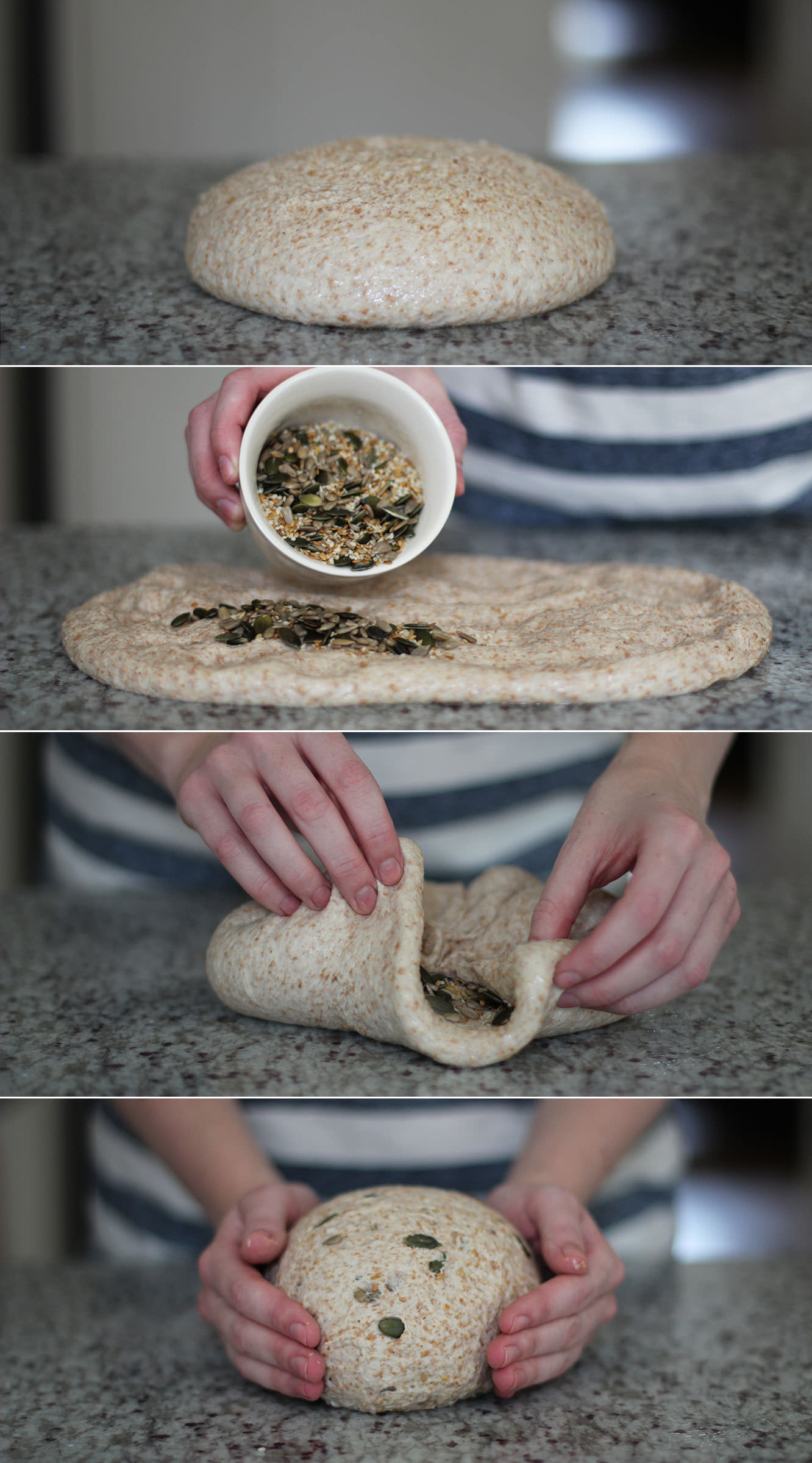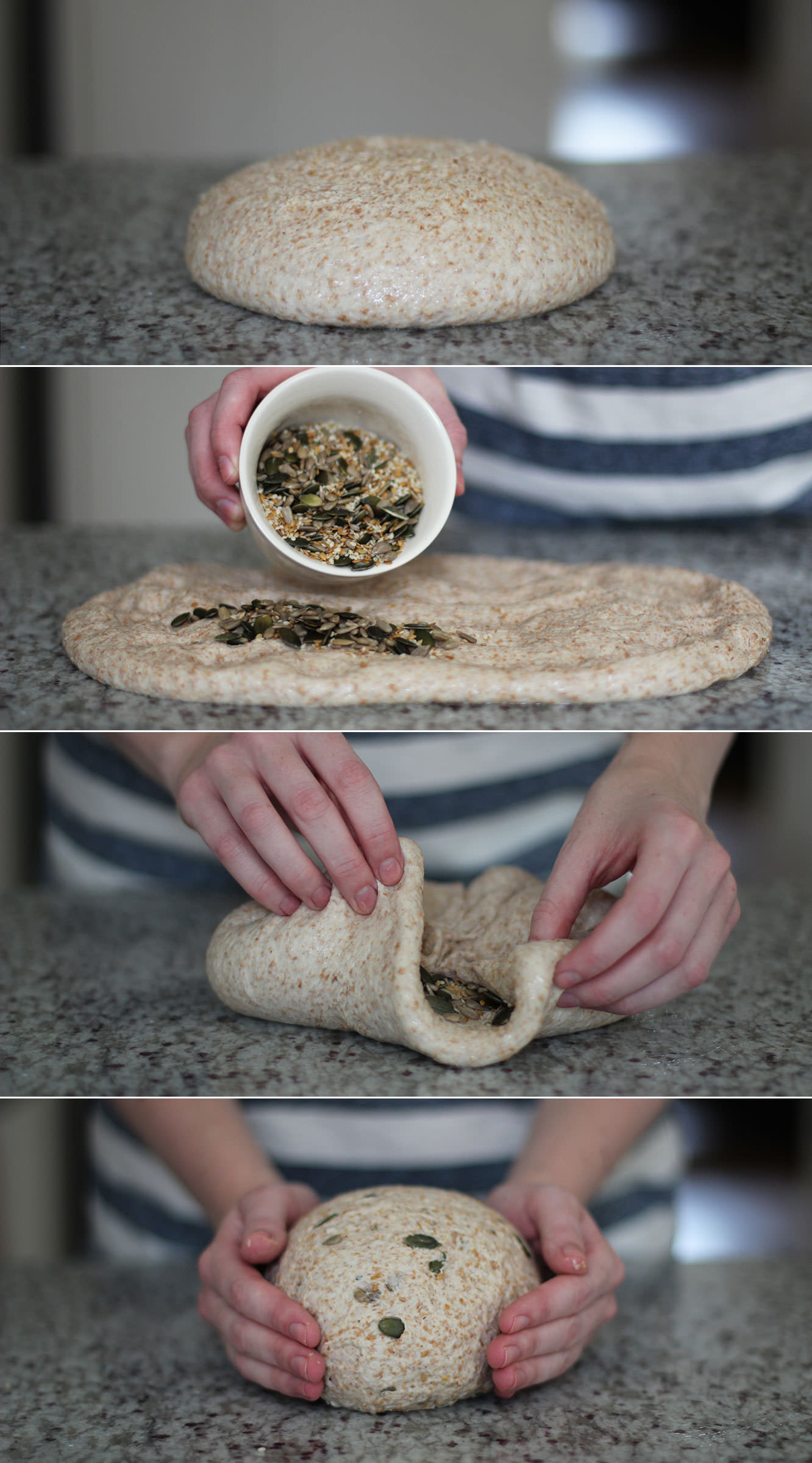 Step five
Turn dough back out onto the work surface (it's ok if you have an overwhelming urge to put your face in it – I mean, don't actually do it, but thinking it doesn't make you weird).
Flatten out with your fingers (or your fist if you need a small moment of therapy). Add the mixed seeds evenly over the surface of the mix. You will feel like you have a lot, but they disappear quite quickly.
Fold the corners and sides back into the middle and knead for a minute or so until the seeds are distributed throughout.
Scoop your hands around the edges to form the dough into a ball.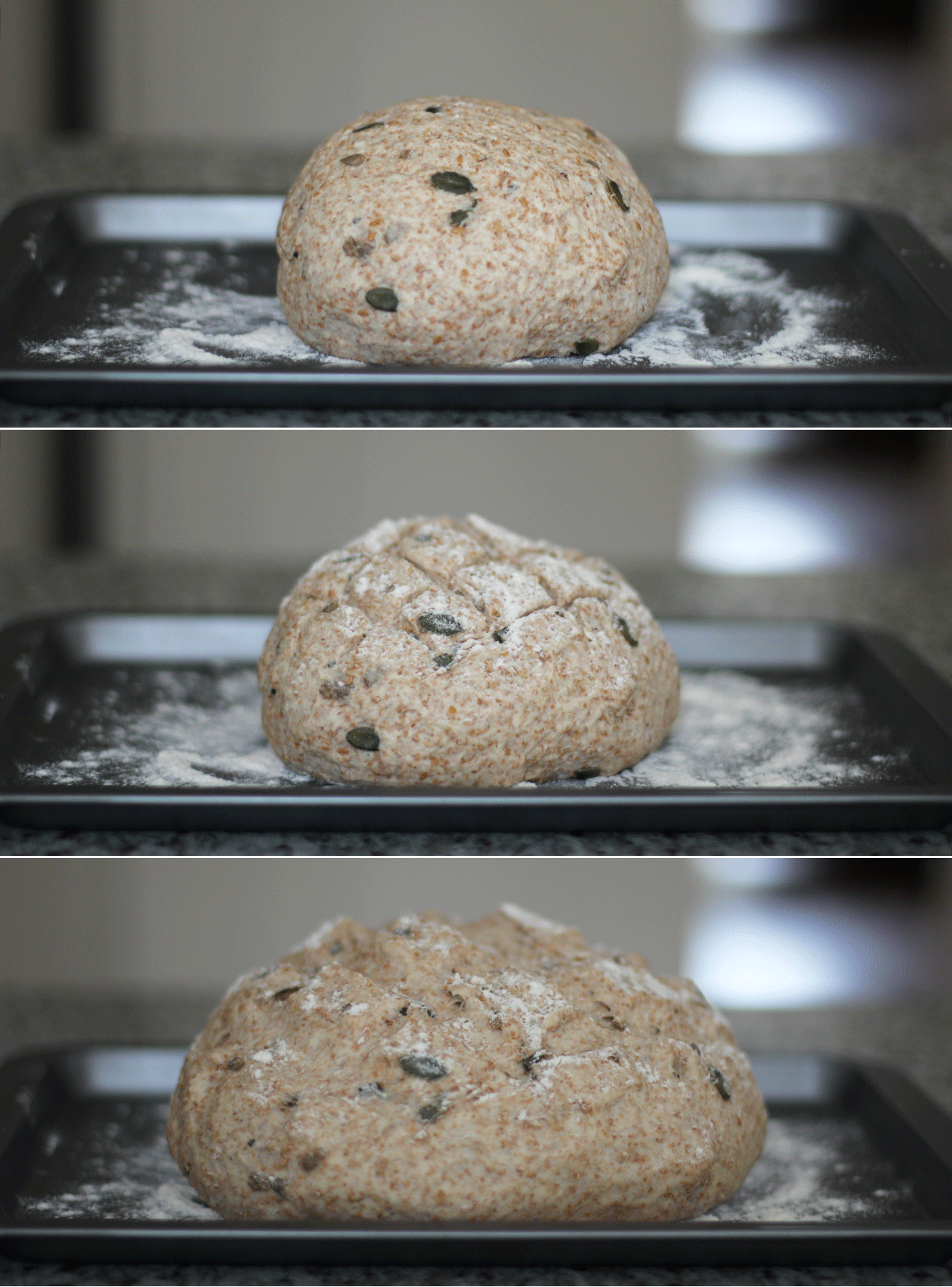 Step six
Dust a large baking tray with flour and place the dough on top. Slash the top in a criss cross pattern and sprinkle the top with a bit more flour.
Leave for another hour to prove.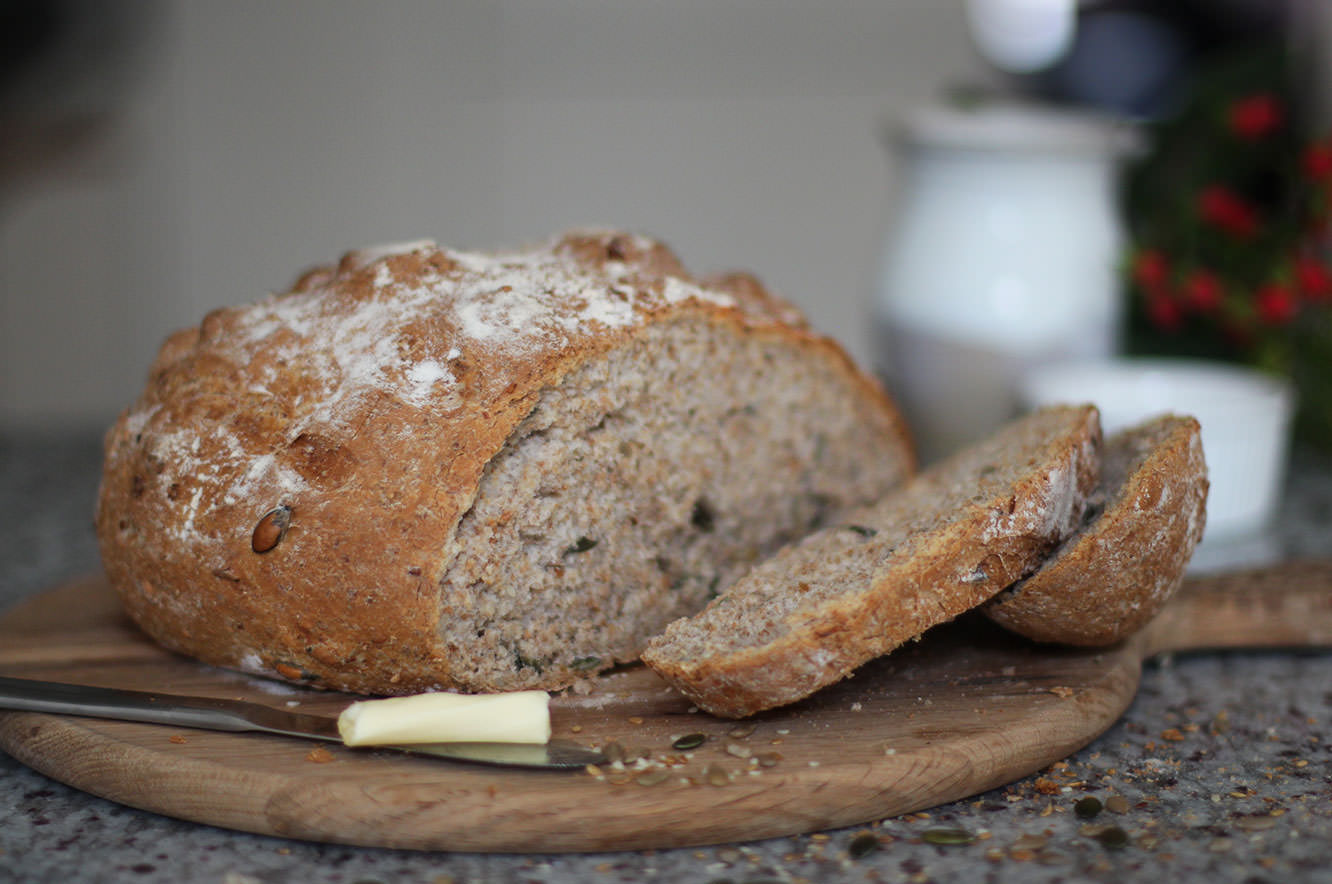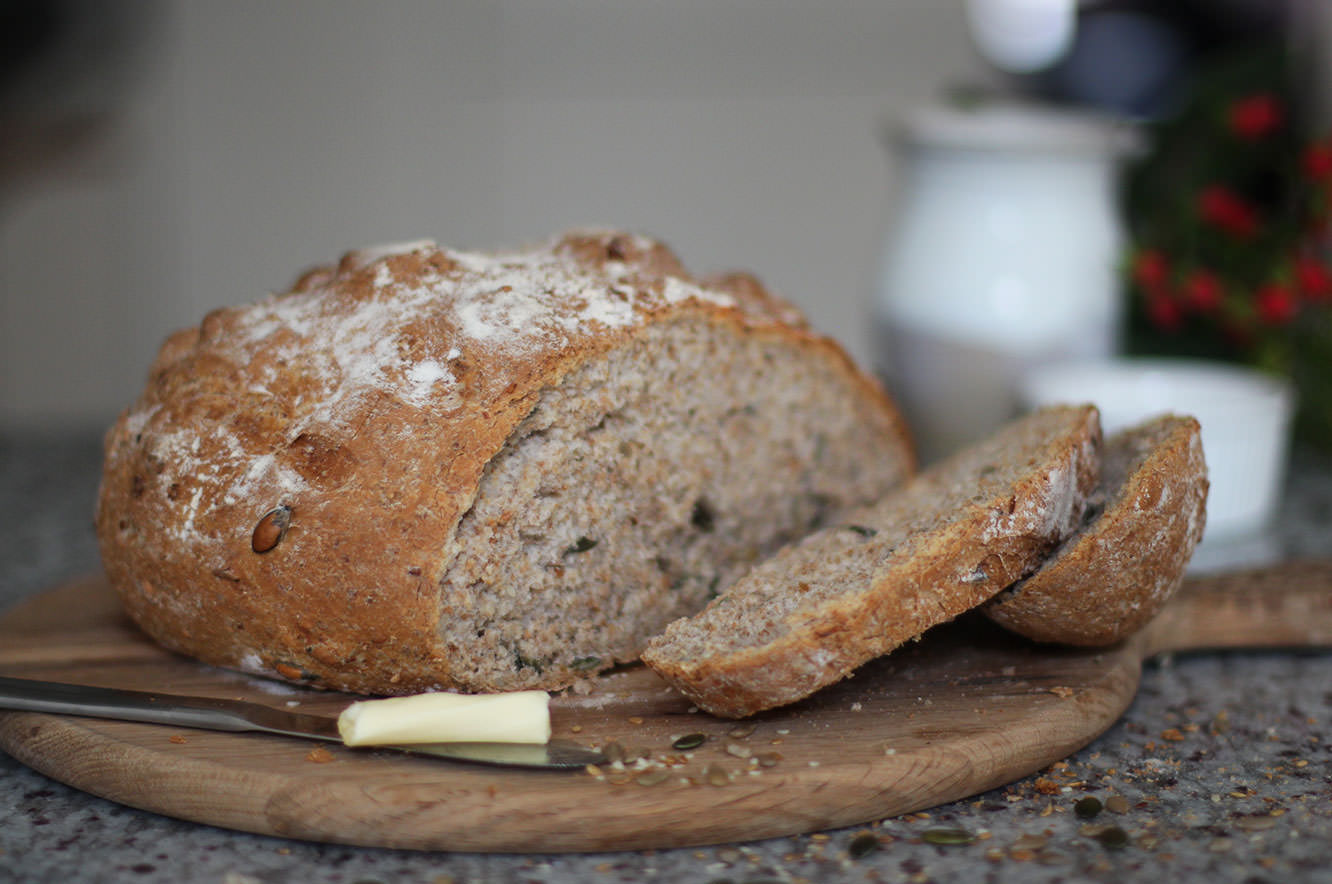 Step seven
Bake on 200C/gas mark 6/400F for 40-45 minutes. Keep an eye on it as it bakes incase any of the edge starts to catch.
Turn the bread over when you think it's done and tap on the bottom. If it sounds quite hollow then you're good.
Step eight
Try to resist biting right into the loaf. It's time to make the fondue.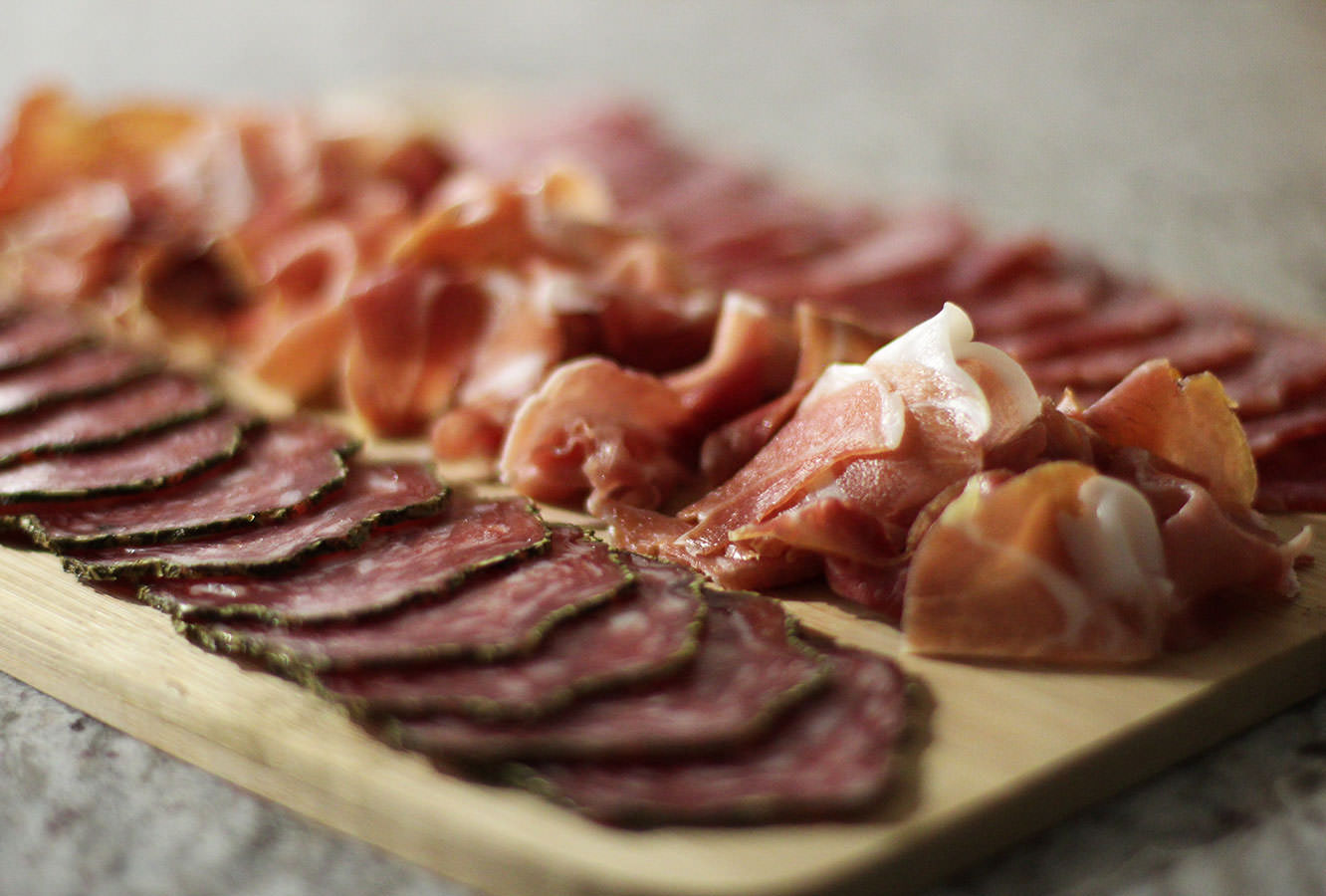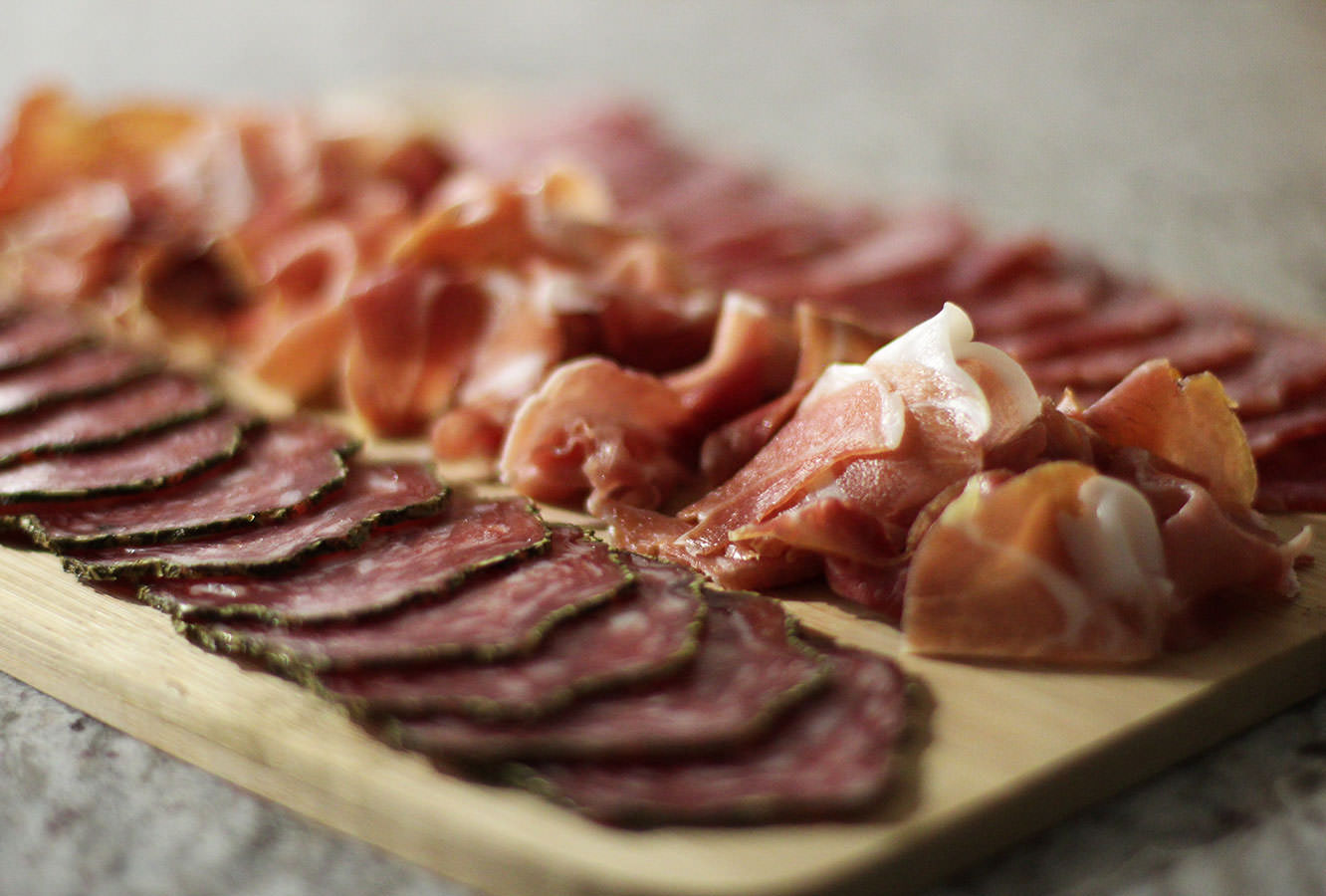 Step nine
Make sure your fondue set is ready to go and the table is set. You're going to want to eat straight away when you see a pot of melted cheese.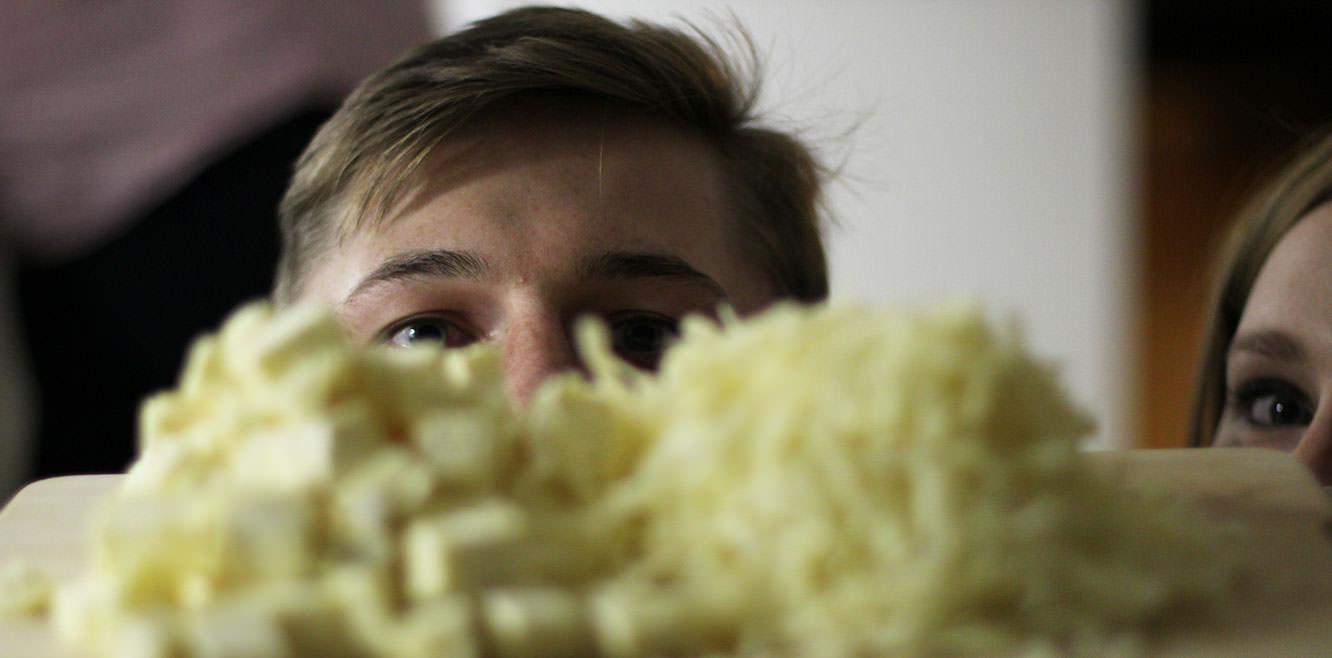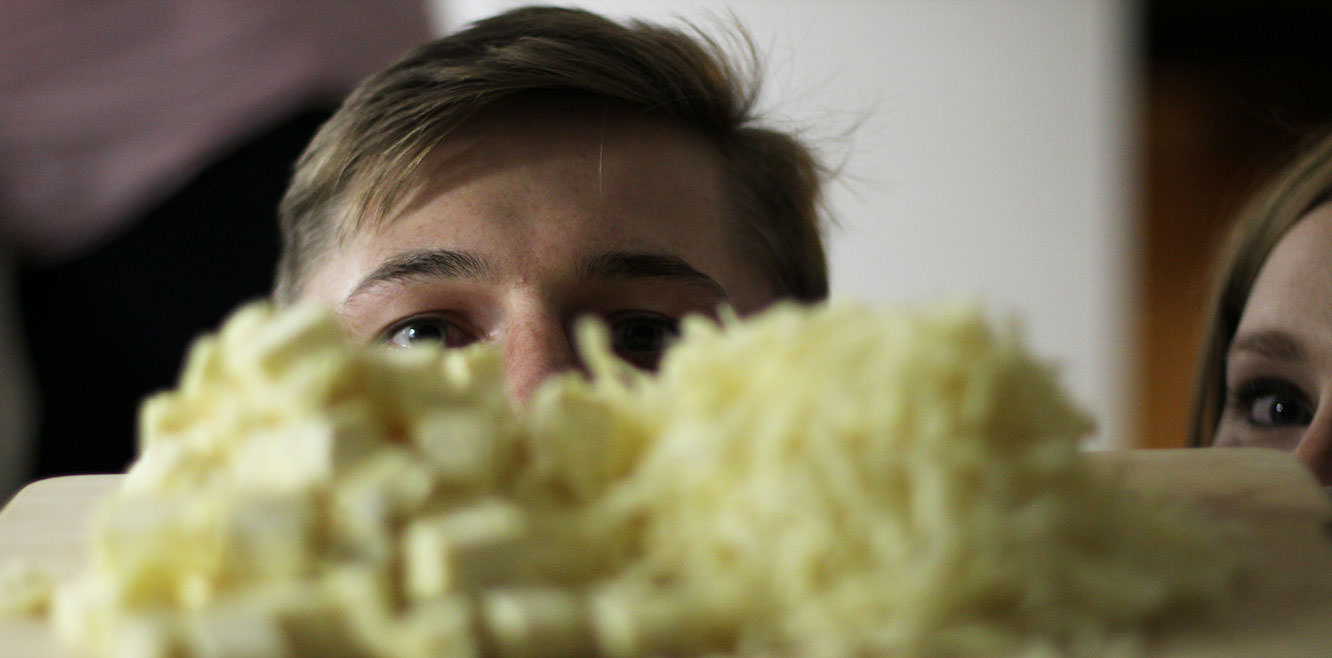 Step ten
Grate the Gruyere and chop up the Camembert (although I really do recommend you use Emmental instead, the Camembert took a loooooong time to melt and was insanely rich). You will have MOUNTAINS of the stuff. Pete's actually 6'3″…
Step eleven
Put a the wine into a saucepan on a medium heat. Bring this to a point just before it starts to simmer and start adding the cheese, stirring with a whisk and allowing it to melt in stages.
Step twelve
Once all the cheese has melted pop in the garlic and season to taste. Bring the heat up to a bubble and keep whisking until it is combined with the wine (though again – Camembert wasn't co-operating fully with us on this one). Finally add the Kirsch and cornflour (probably best to mix the two beforehand so the cornflour doesn't clump up).
Turn the heat down and allow to thicken for a few minutes before removing from the hob and pouring into the fondue pot. Light the burner/candle underneath.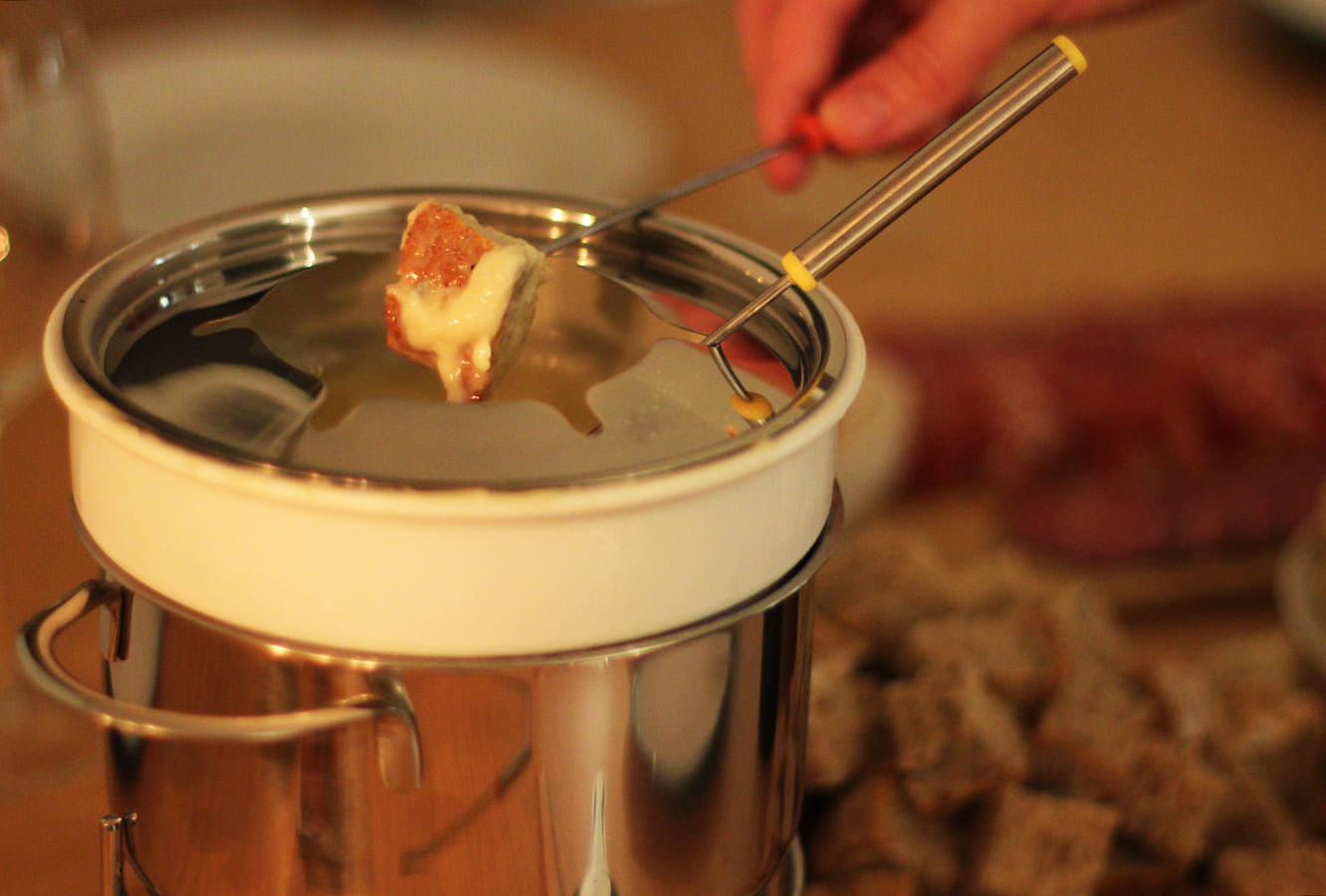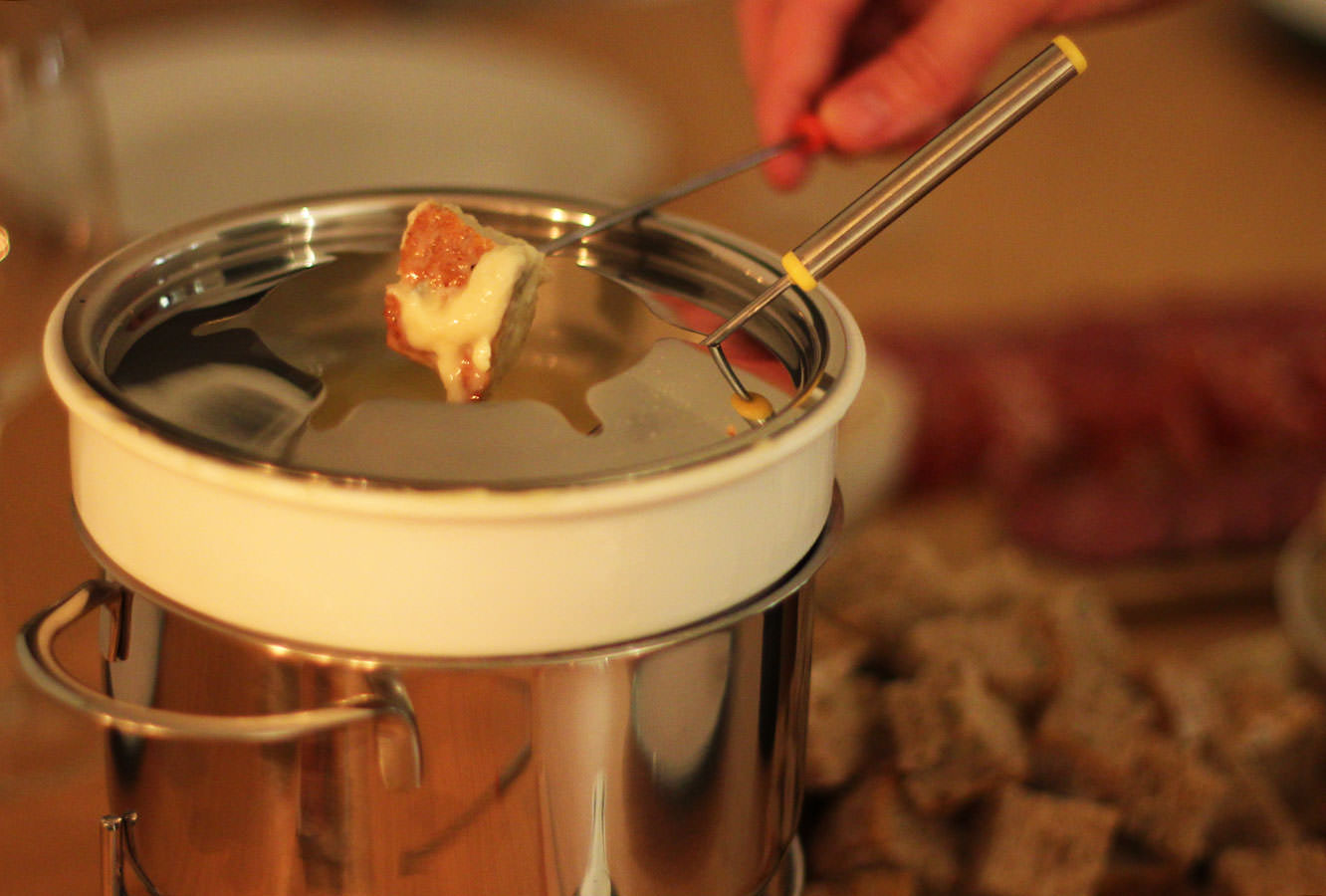 Step thirteen
Sink into a very well deserved and rather disgusting cheese coma.