I have been remiss. Apologies, in all my gallivanting around the country and generally doing life I've not updated the blog in a few weeks.
Some of this gallivanting found me in Cambridge with my buddies Rachel and David recently. Last time I saw them they were making focaccia and traversing numerous counties; prepping in one, letting it rise on the car journey and baking in another.
This time round Dave and I kept all stages in one location, and photographed it for your viewing pleasure.
Focaccia is kind of nuts, so don't be surprised that it looks wrong basically right up until it's baked, those of you who watch the Great British Bake Off will know that it's all in the name of getting an uneven crumb structure.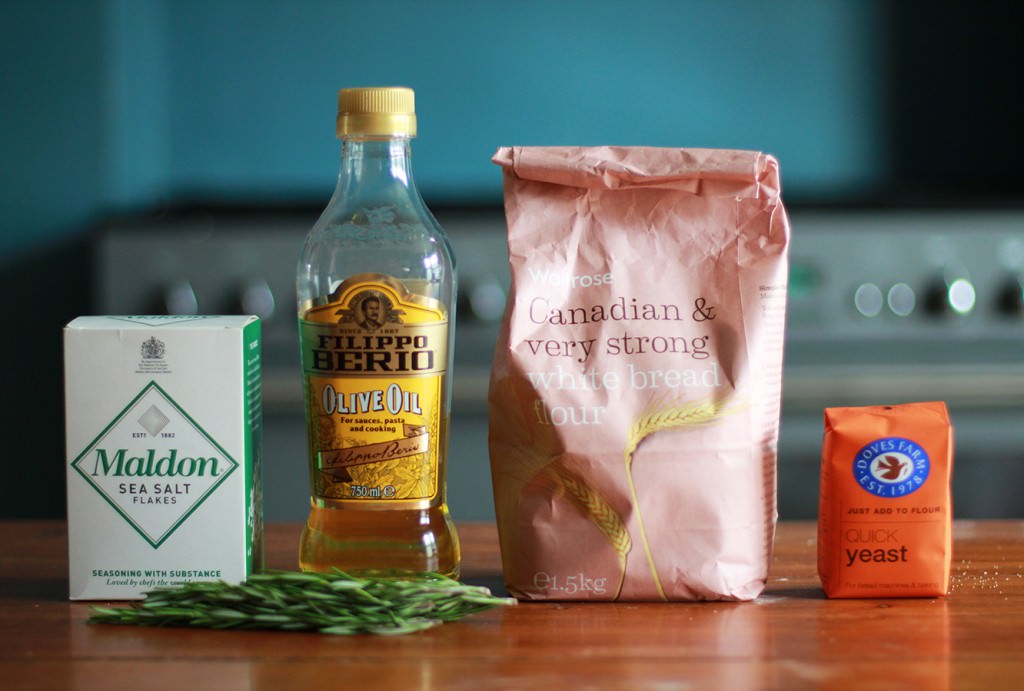 You will need
500g/1lb 2oz strong white bread flour
2 tsp salt
2 sachets dried yeast (14g)
2 tbsp olive oil
400ml/14fl oz cold water
More olive oil
Sea salt
Fresh rosemary
Original recipe source here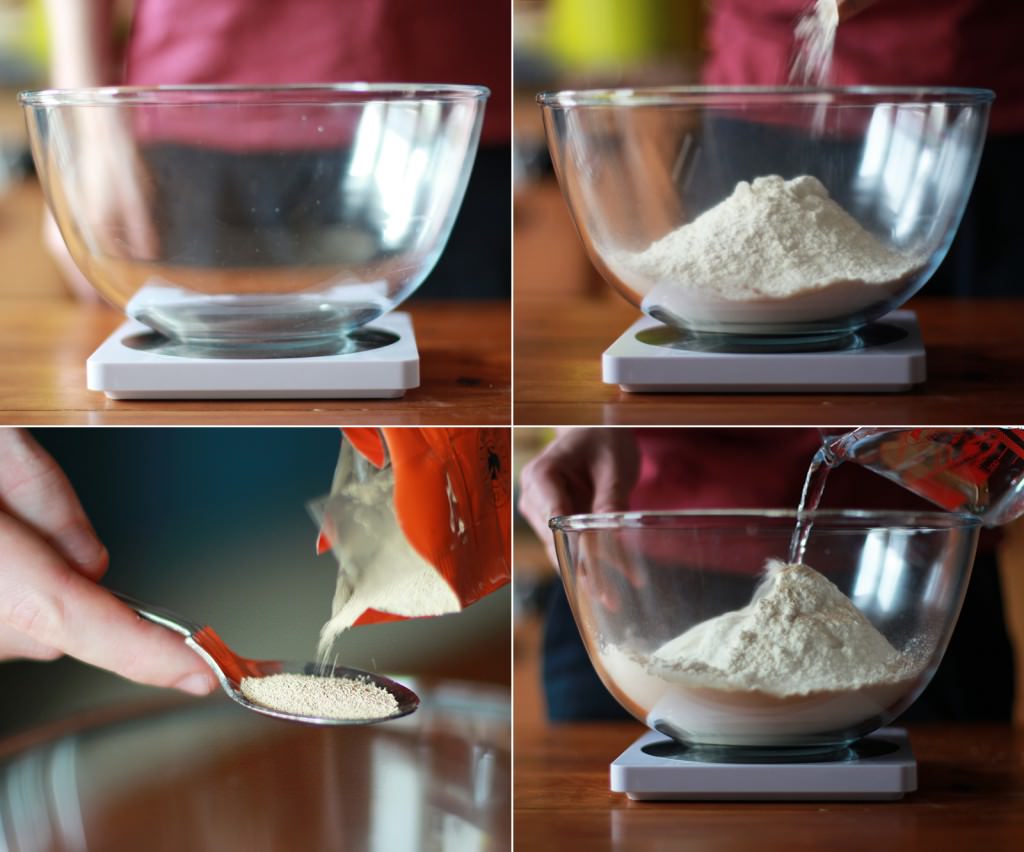 Step one
Combine flour and yeast in a bowl with 300mls of the water and two tbsp of olive oil.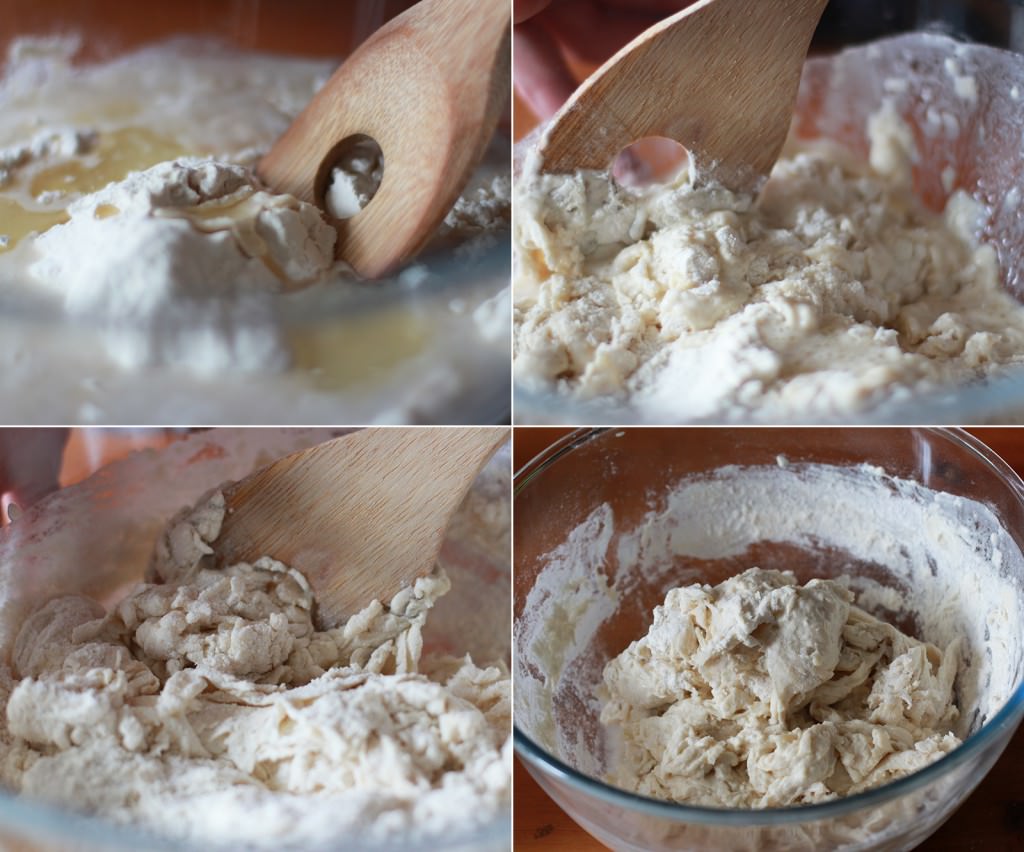 Step two
Stir with a wooden spoon to combine. This is the first of many 'don't worry' assurances I will give, because at this stage it really doesn't look too hot.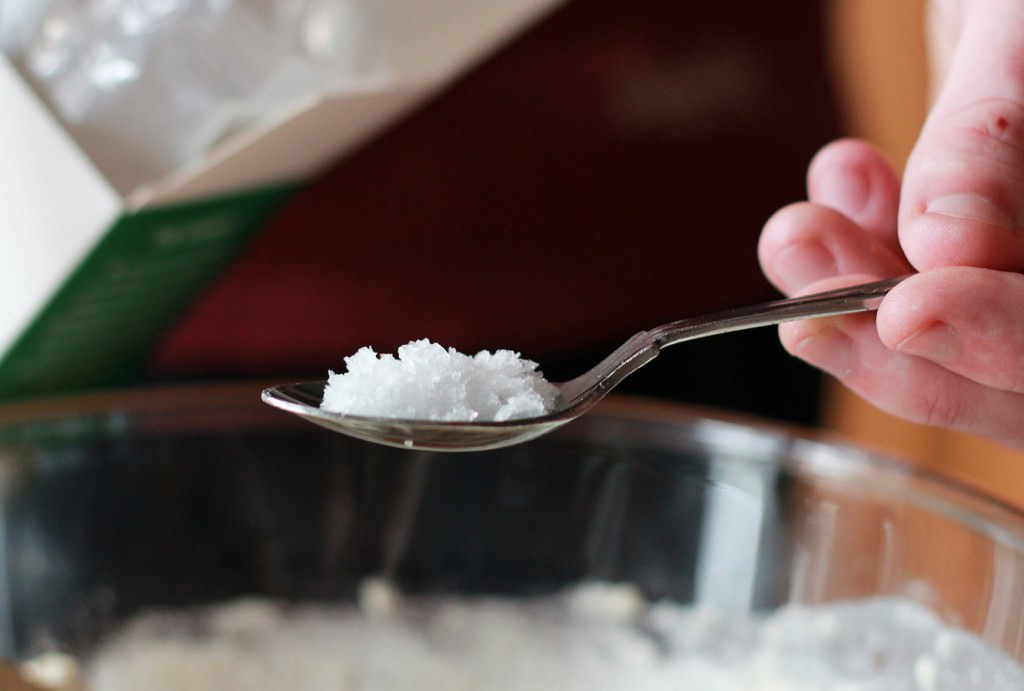 Step three
Add the salt.
Top tip from Davey-boy here: don't add it any earlier like some recipes will tell you, because yeast hates salt and will go on strike if you do. Those weren't Dave's exact words, but essentially, it's better to mix them in separately.

Step four
Bring together the dough by kneading in the bowl.
Gradually add the remaining 100mls of water as you do this. Keep pulling and stretching for 5 minutes, it will get disgusting, but don't be tempted to leave any out. Remember, it's all about those uneven crumbs.

See?! Ew. But it's ok. Honest.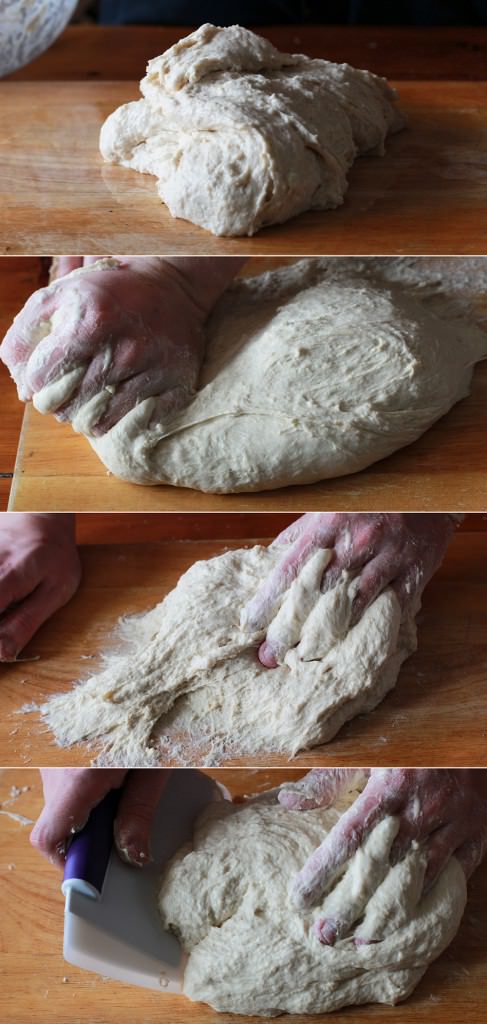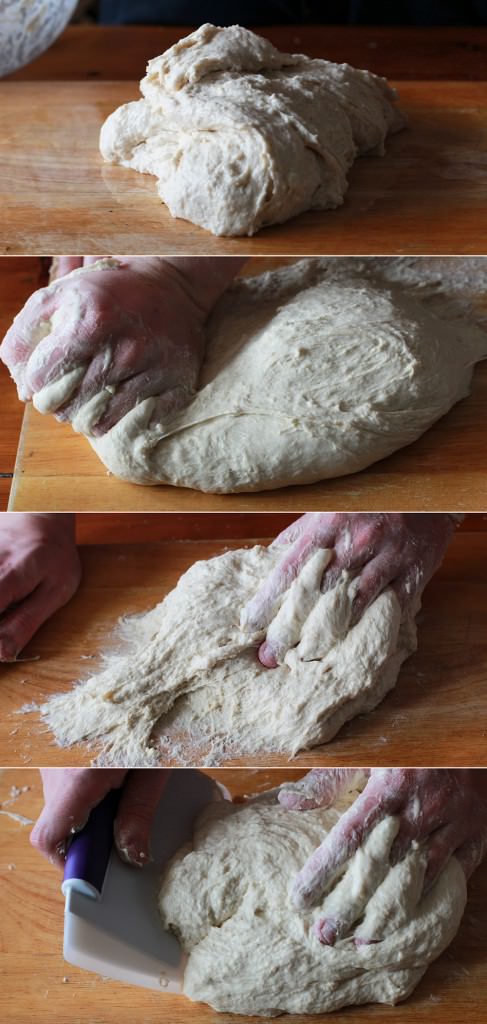 Step five
Cover your work surface in olive oil and slop that mess out onto it.
Carry on kneading for another 5 to 10 minutes until the dough begins to smooth out a bit, a dough scraper really helps here if you have one handy, as the mix is quite stringy and prone to sticking.
Resist the urge to add any flour to your surface; while it would make it a bit easier and would help it to look more like something that you'd want to eat, it won't do that crumb structure any favours.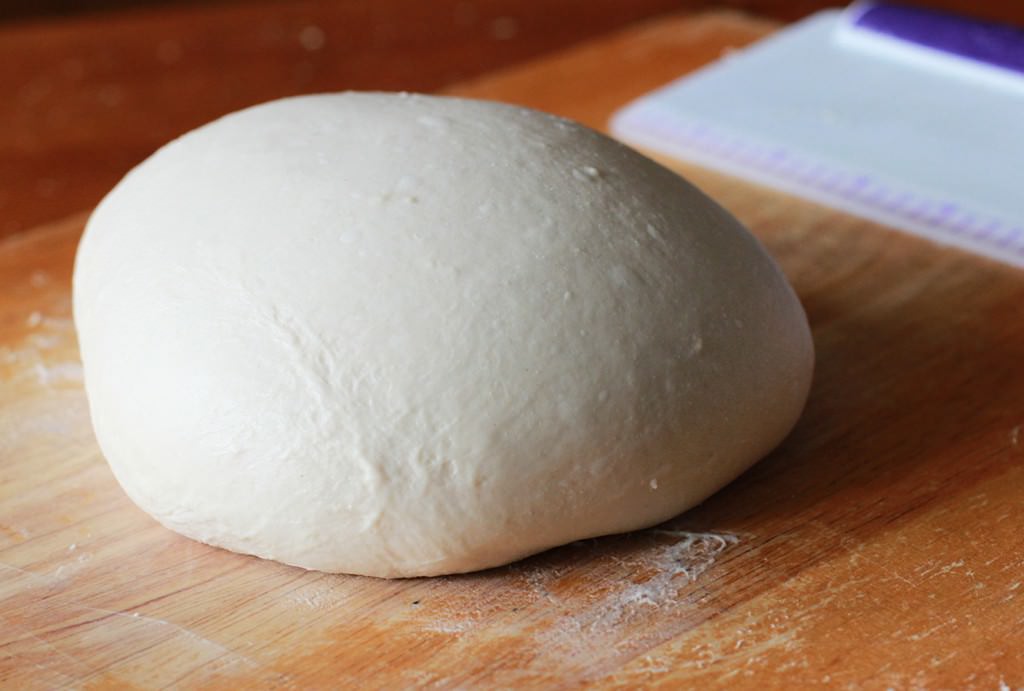 Step six
If yours looks as good as Dave's take a bow.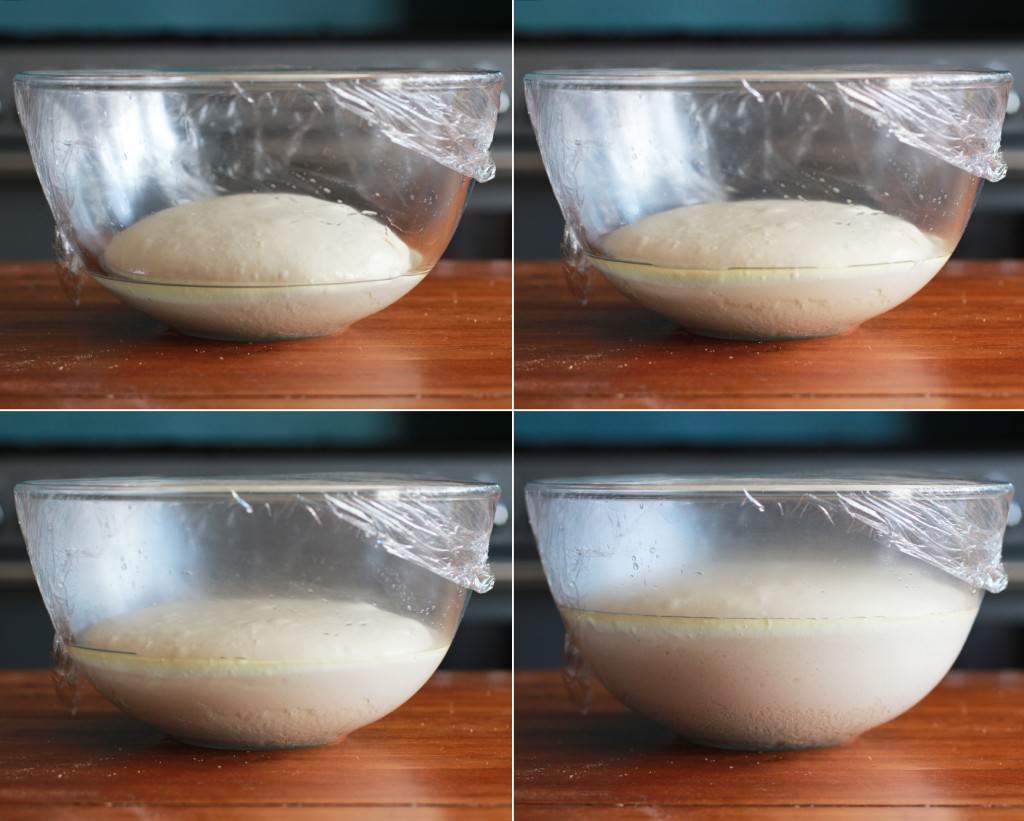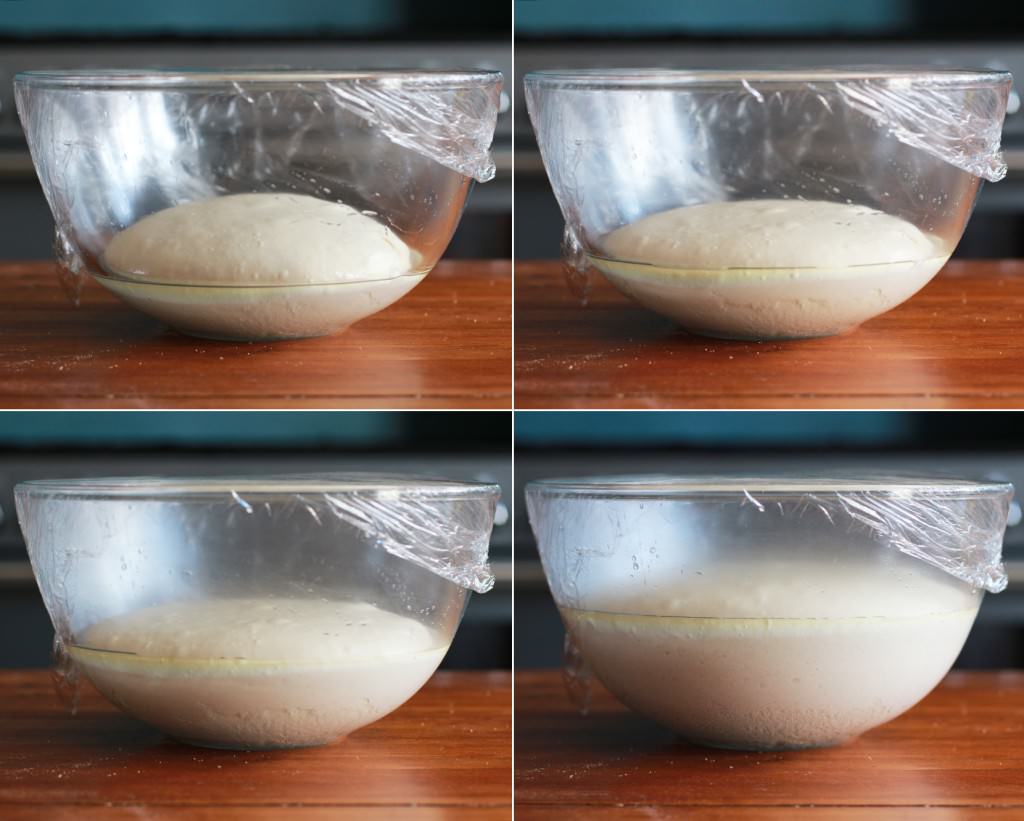 Step seven
Transfer dough back into the mixing bowl and cover in cling film.
Wait for it to double in size, usually it takes about an hour, but this might vary depending on the temperature of the day/your house.
p.s. It's still pretty sloppy and weird at this stage, so don't panic.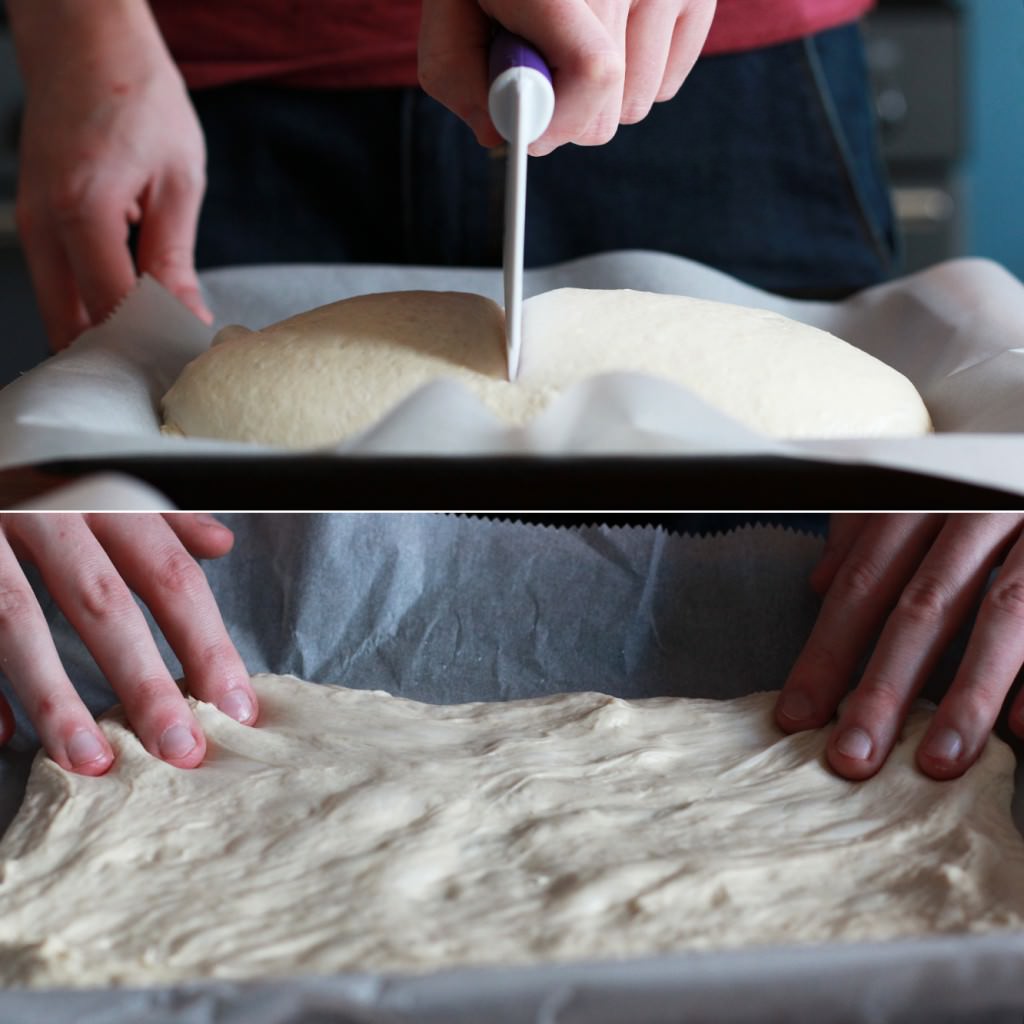 Step eight
Divide the mix in half and place on two baking trays covered in greaseproof paper/baking parchment.
You will have to adopt a weird stretching-stroking technique to get the dough to fill the space; it's quite elasticy. The loaves should be about 2-3cm/1″ thick once you're done. Persevere.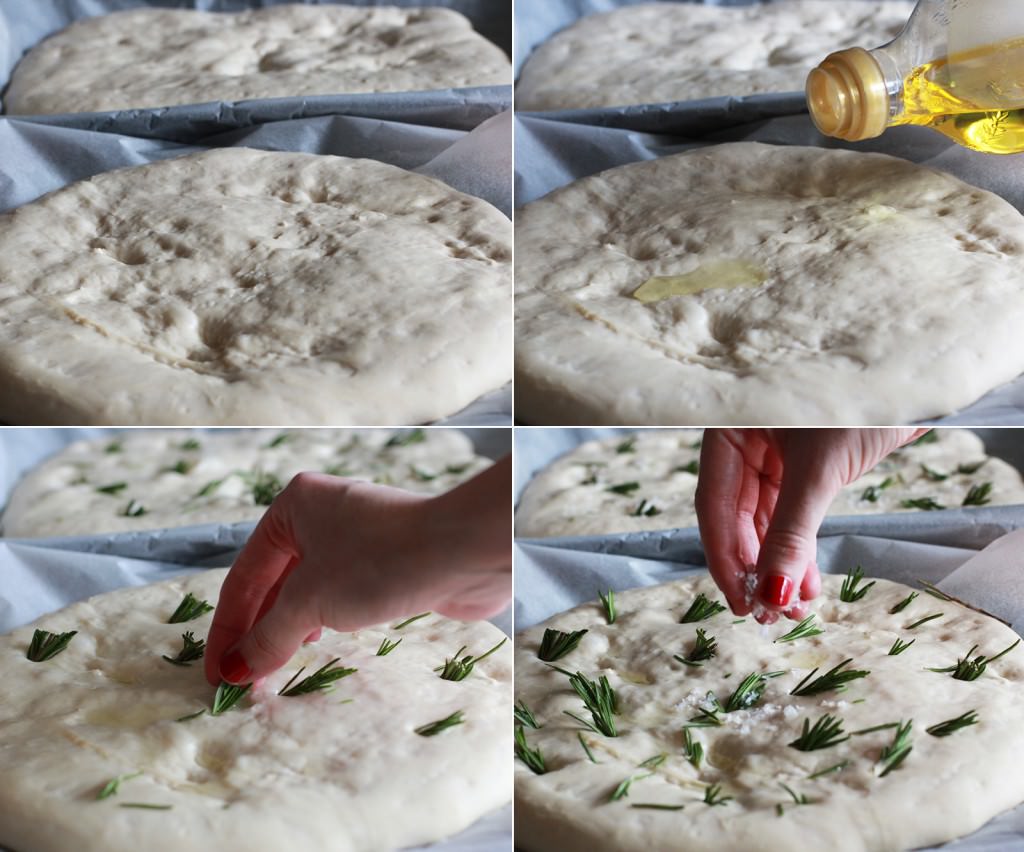 Step eight
Leave to prove for another hour.
Drizzle in olive oil, push in some sprigs of rosemary and sprinkle with sea salt.
Step nine
Bake in the oven on Gas mark 7/220 C/425 F for about 20-30 minutes until golden on top.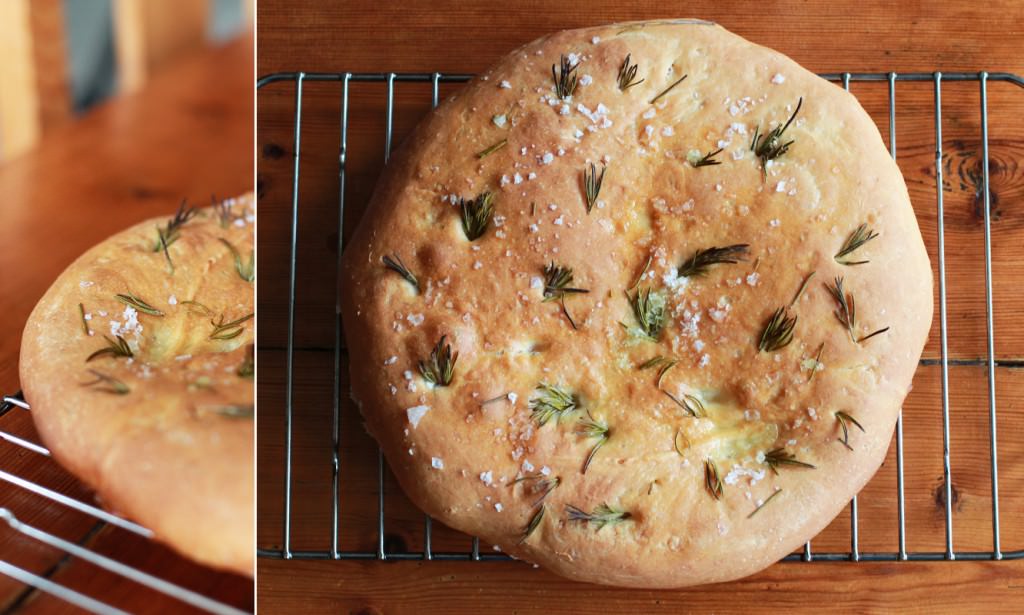 See. I told you it would come good in the end.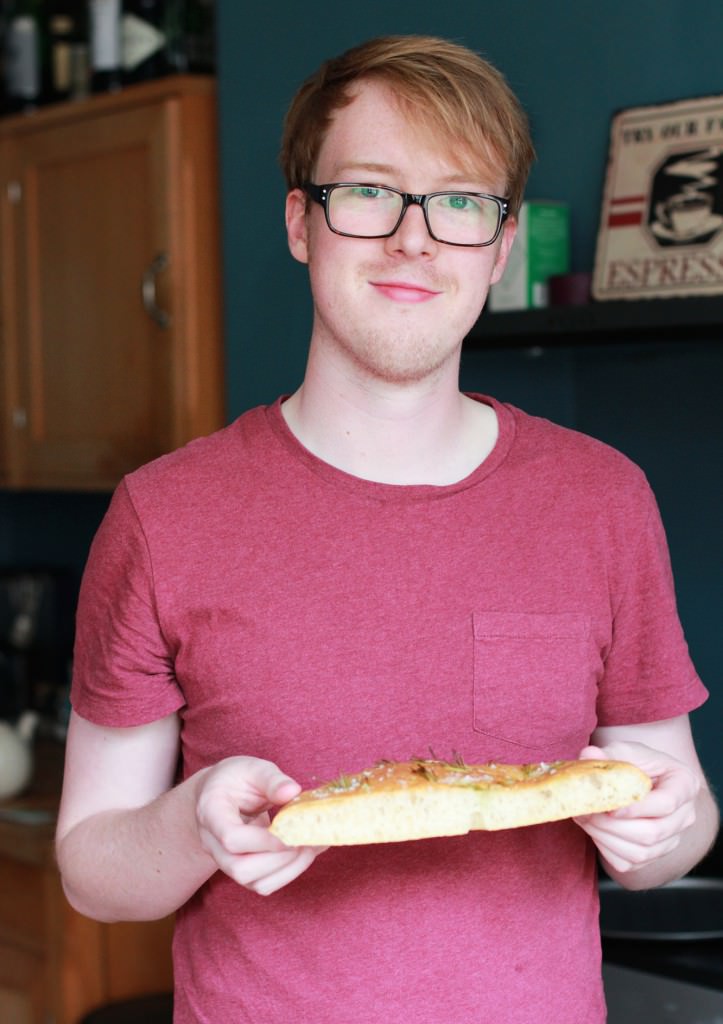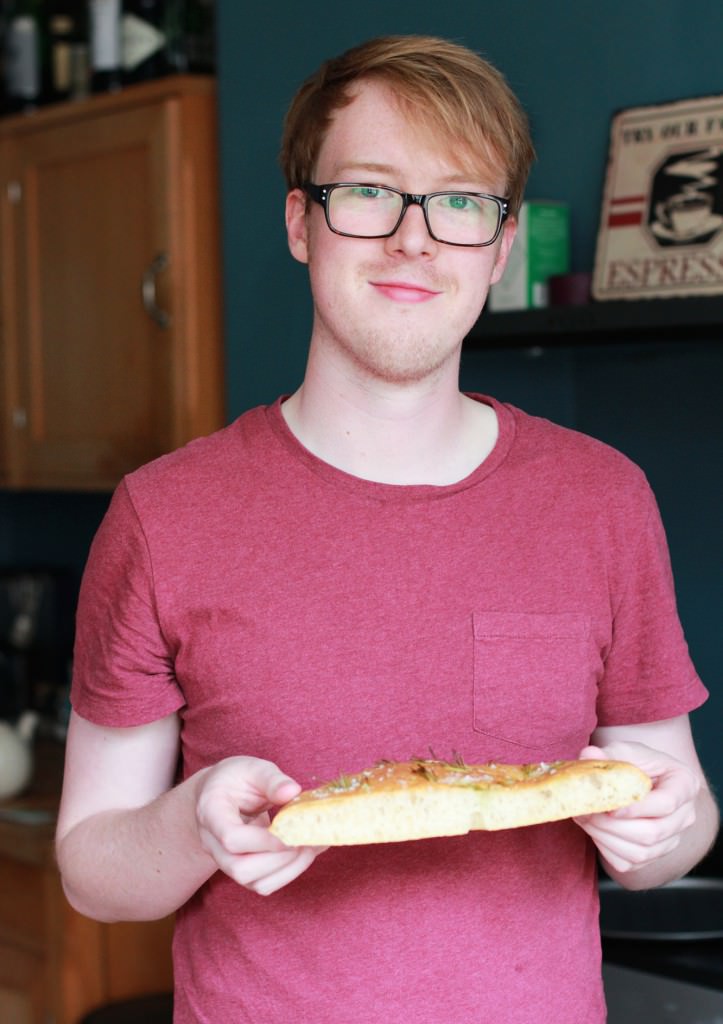 Step ten
Show off that crumb structure.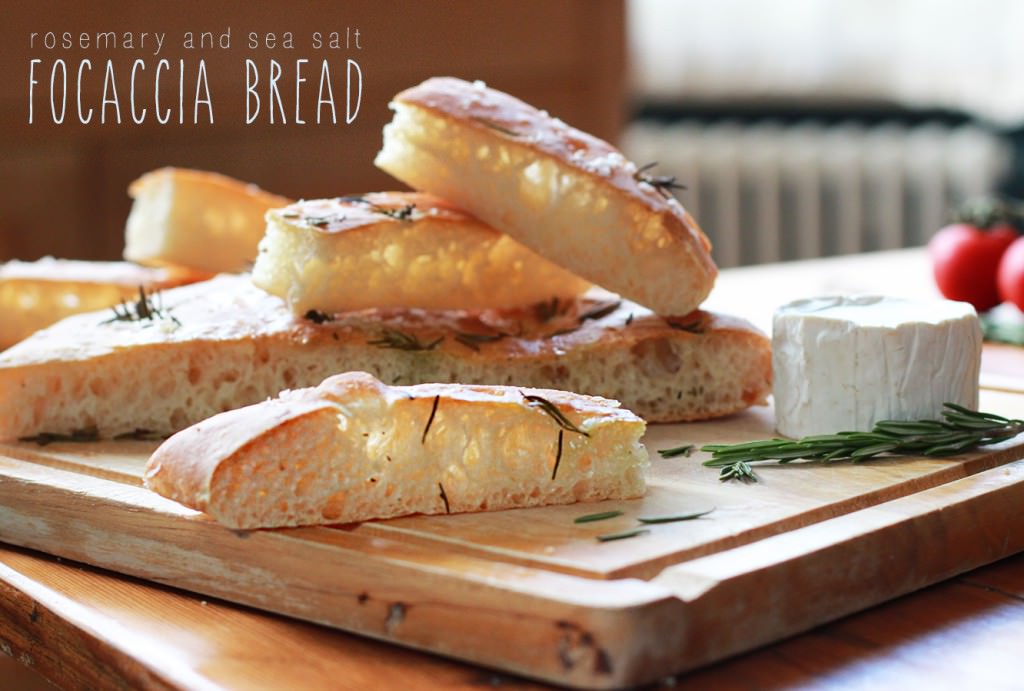 Step eleven
Consume.