With an invitation to a Canadian Thanksgiving feast this weekend I started to crave pumpkin pie. I also live very near a Lakeland and happened to wander in and procure myself a little individual cake tin. Too much GBBO consumed by me I think. The result of these two happenings brings you mini pumpkin pies.
If you don't have a tin like mine (get one) then this recipe will work as a big pie in a cake tin or whatever you have to hand.
These are super easy to make and totally DE-licious. I recommend them warm with a big dollop of sour cream.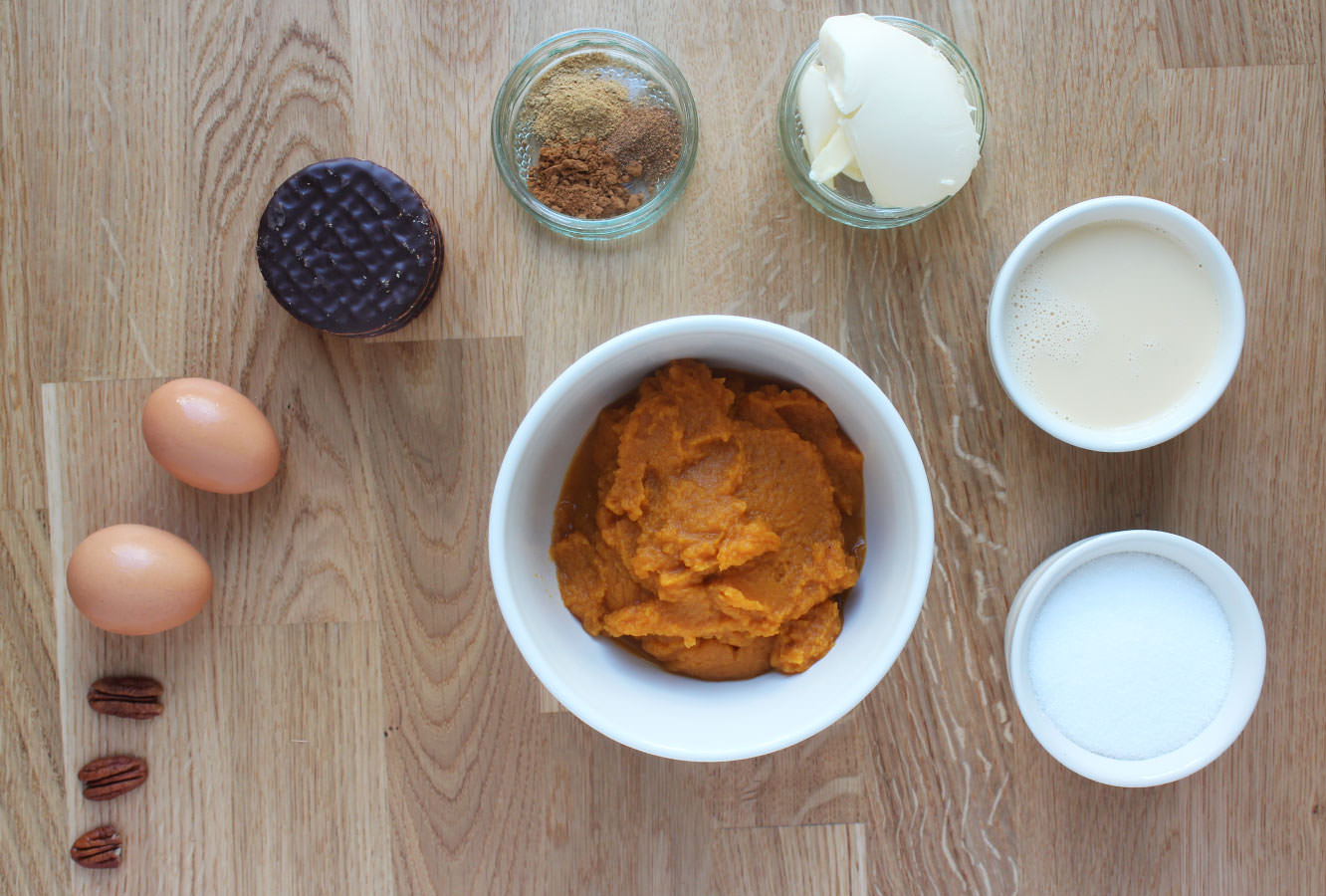 Things you need
For the filling:
425g can of Pumpkin (I got this from Waitrose, if you want to chop up and boil a real pumpkin you can, but I've done that before and it wasn't any kind of fun)
2 Eggs
170g/6 oz Granulated sugar
285ml/9.5 fl oz Evaporated milk
1 tsp Ground cinnamon
1/2 tsp Ground ginger
1/4 tsp Ground nutmeg
For the base:
200g/7 oz Dark chocolate digestives
75g/2.5 oz Butter
Pot of soured cream and some pecans for topping
Makes 12 (or one big pie)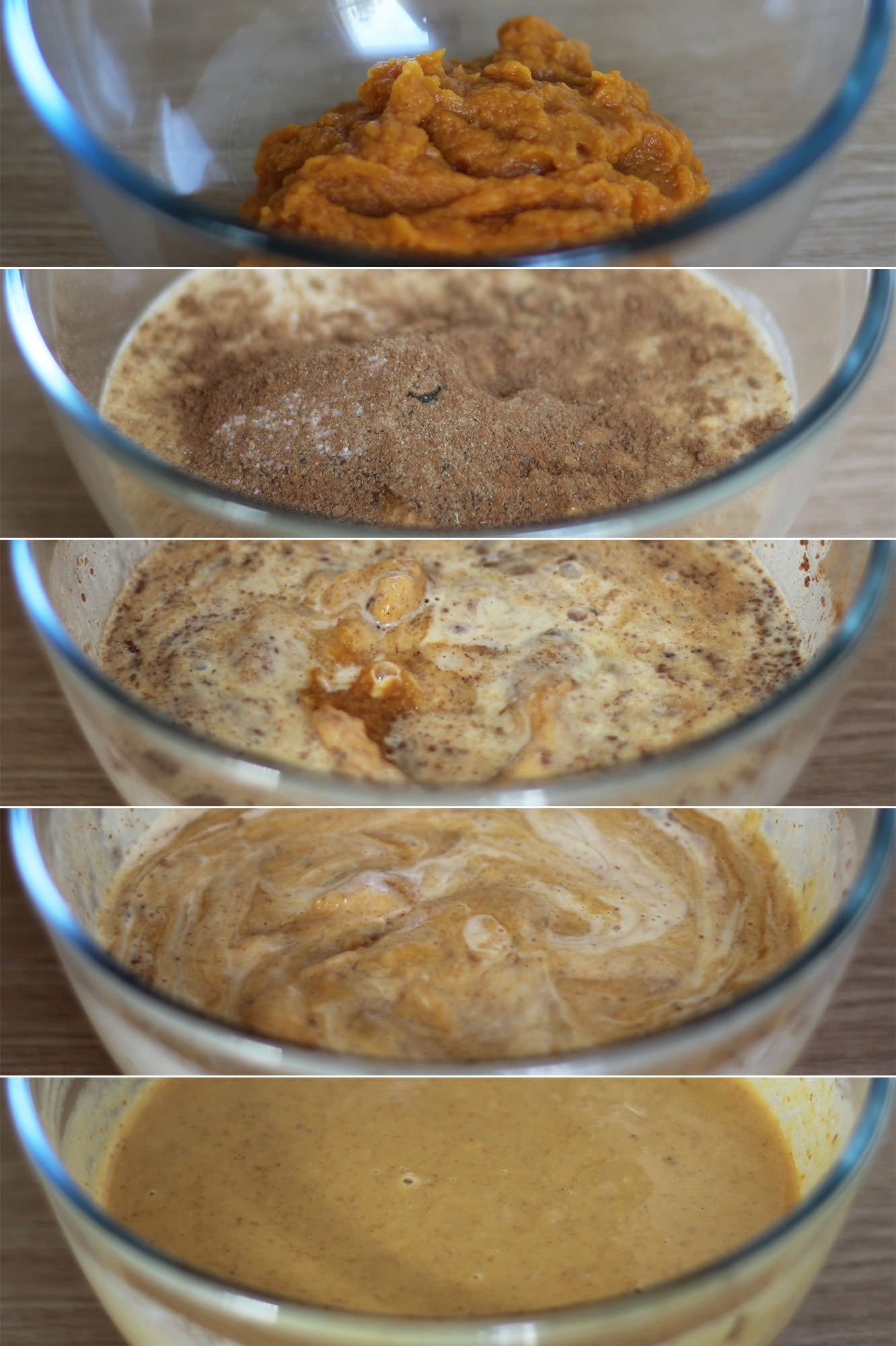 Step one
Combine all the filling ingredients until smooth (lightly beat the eggs with a fork first). Pour into a jug.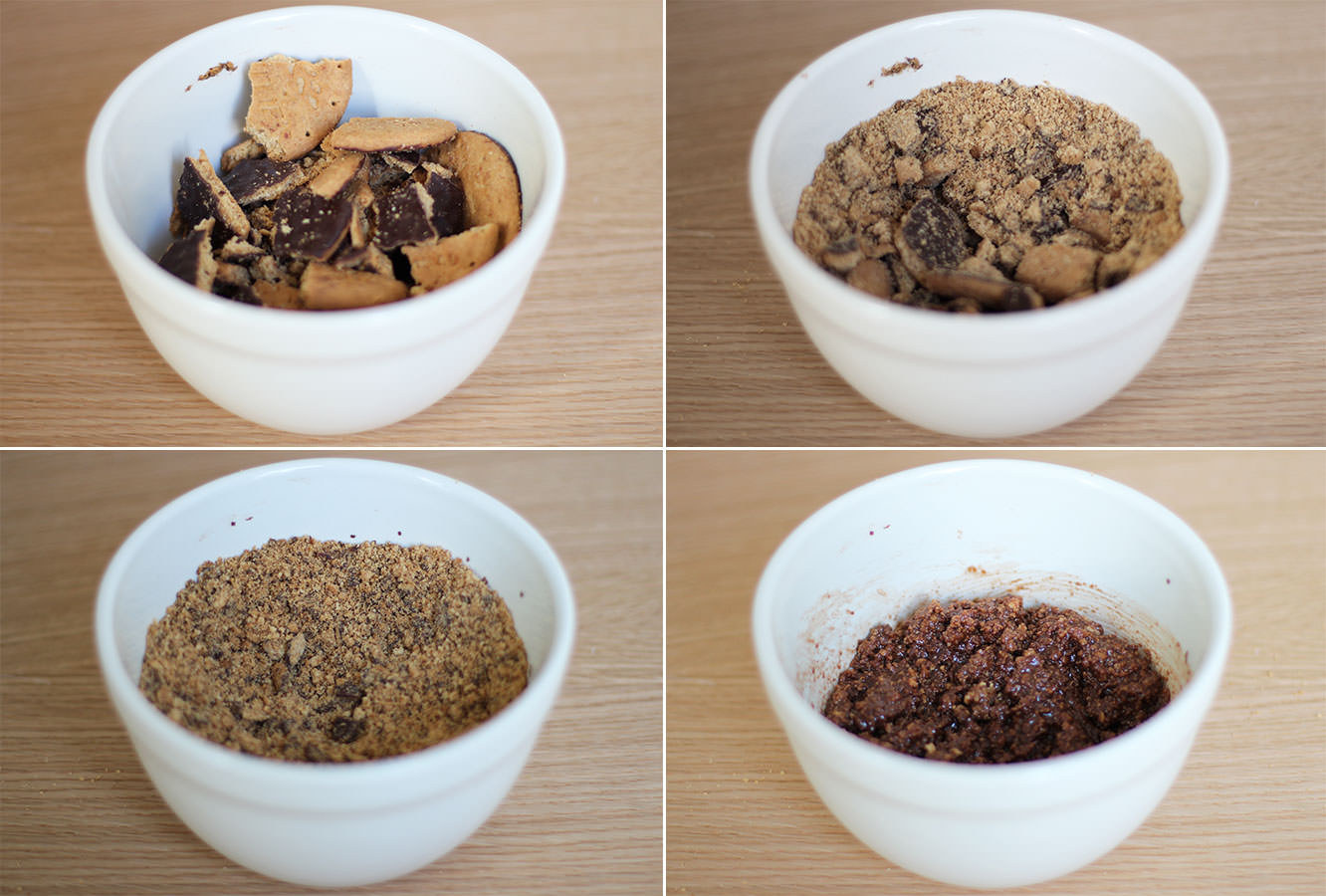 Step two
Using the end of a rolling pin (or a food processor if you have one) crush the biscuits into a fine crumb.
Step three
Heat the butter on a low setting in the microwave until just melted. Stir into the crushed biscuits.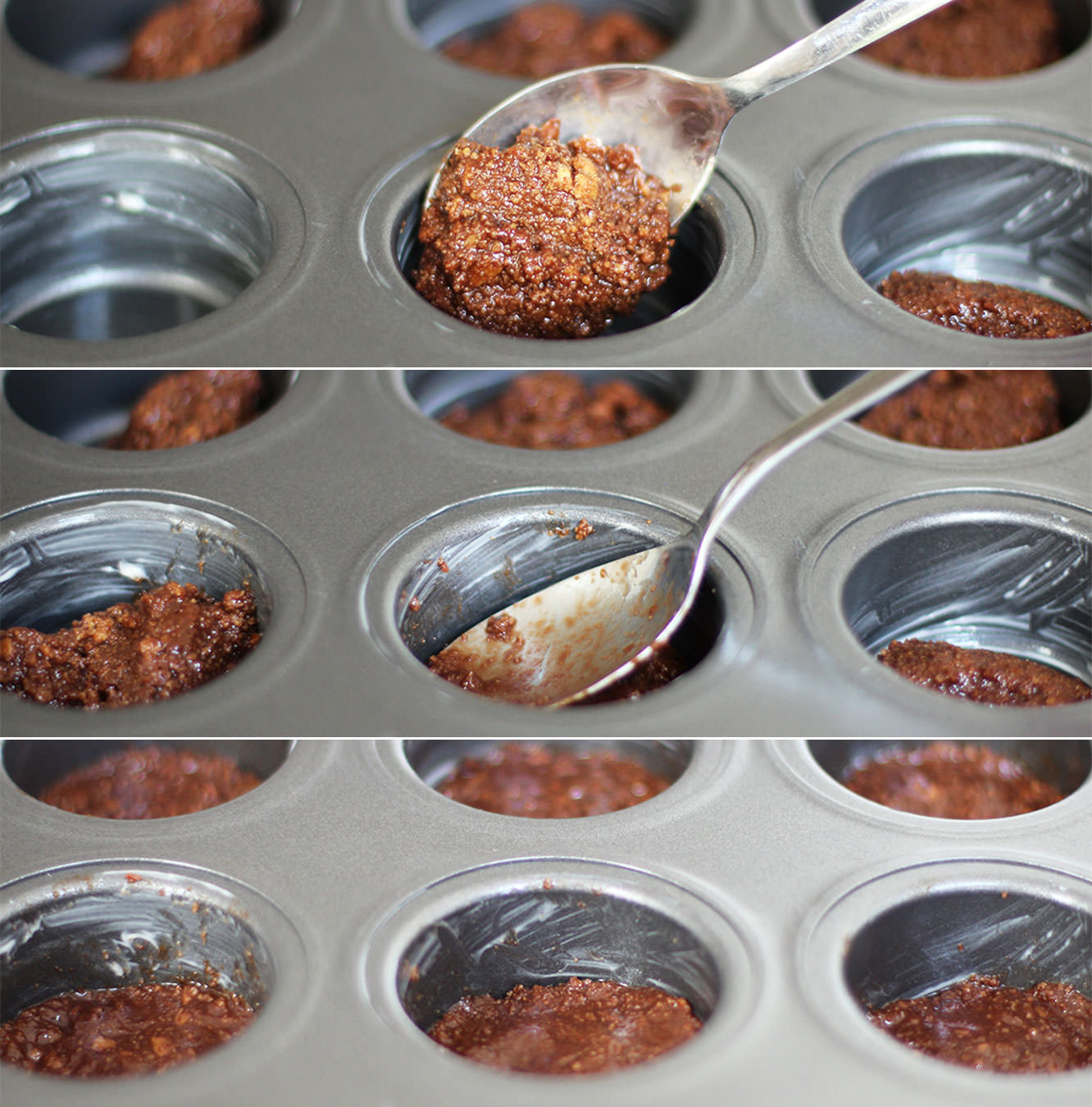 Step four
Pop the loose bottoms in and lightly grease the tin.
Place a dessert spoon of the biscuit mixture into into each basin and press down with the back of the spoon.
I guess you could give this a go with a muffin tin if you don't have a loose bottomed one, let me know how it goes if you do!
If you have time to stick this in the fridge then 30 mins will make sure your base stays firmly at the bottom. I didn't do this and it turned out fine, just rose up a little at the sides, so don't worry too much if you're in a rush.
Time for a gif? I thought so too.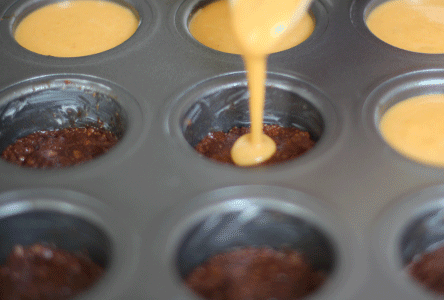 Step five
Pour the mixture to the top of each basin. Don't worry about it overflowing, it only rises up a little bit and is quite solid so doesn't spill. I had a bit of mix left over so I just poured it into a spare ramekin, you always need a little sample anyway.
Sprinkle a little more ground nutmeg on.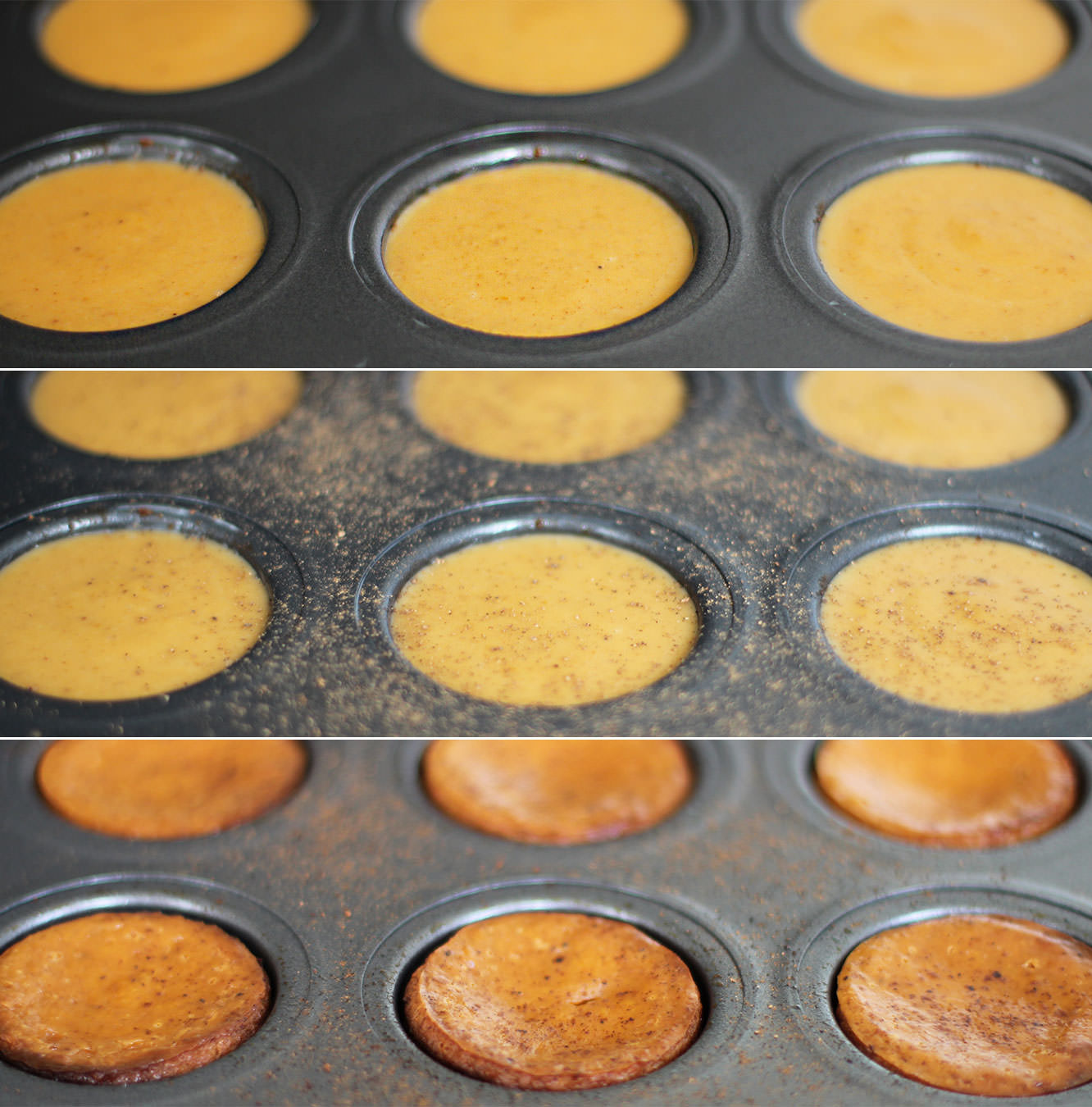 Step six
Bake on the middle shelf of the oven for 40 minutes on 180C/350F/gas mark 7.
Leave to cool a bit before removing from the tin. They are really yummy warm, so either let them cool and whiz them in the microwave before serving or cook just before you want to eat them.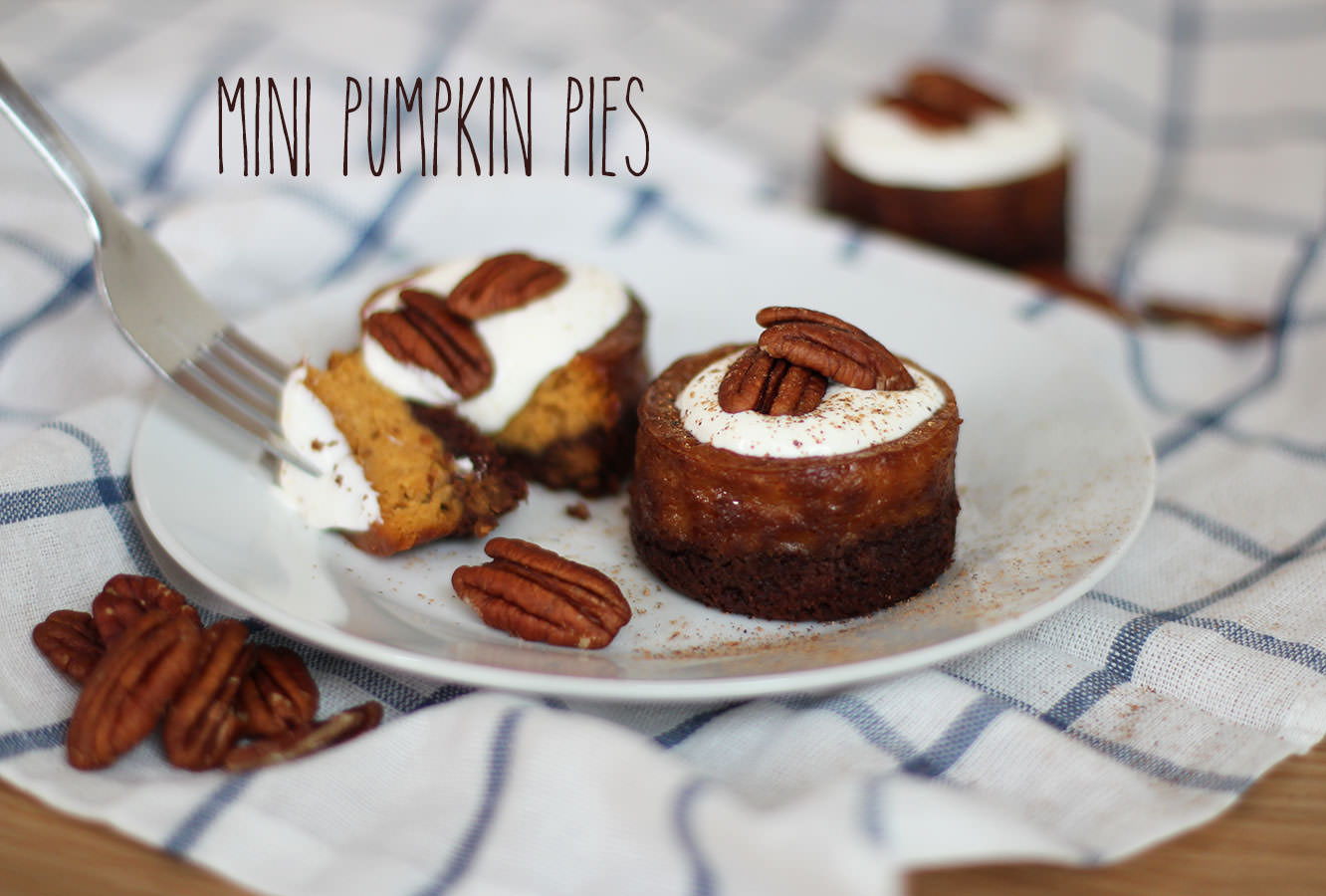 Step seven
Help yourself to one (or five)