Eton Mess. One of the best summer puds going. You might disagree with me, but you would be wrong. There's nothing quite like strawberries and meringue where this person is concerned. I'll even put down my chocolate for it. Though, most likely, if I'm at a barbecue, I'm just skipping the savoury to make way for the chocolate option and the Eton Mess.
Enough of my complete incapacity to avoid sweet things. Onto this week's British favourites cupcake instead. Probably unsurprisingly given my rambling introduction it's the recipe for Eton Mess cupcakes.
This recipe uses seven minute swiss meringue frosting. It's the first time I've made it and it was pretty darn easy, so definitely give it a bash. I did notice that over a couple of days it hardens and basically becomes a meringue, and mine was a touch gritty. I think the best thing to do is make them and allow to sit out for a couple of hours so the outside hardens a little but the inside is still fluffy and smooth. A make on the day jobby if you can I reckon.
*Any association to real persons, living or dead, is purely coincidental.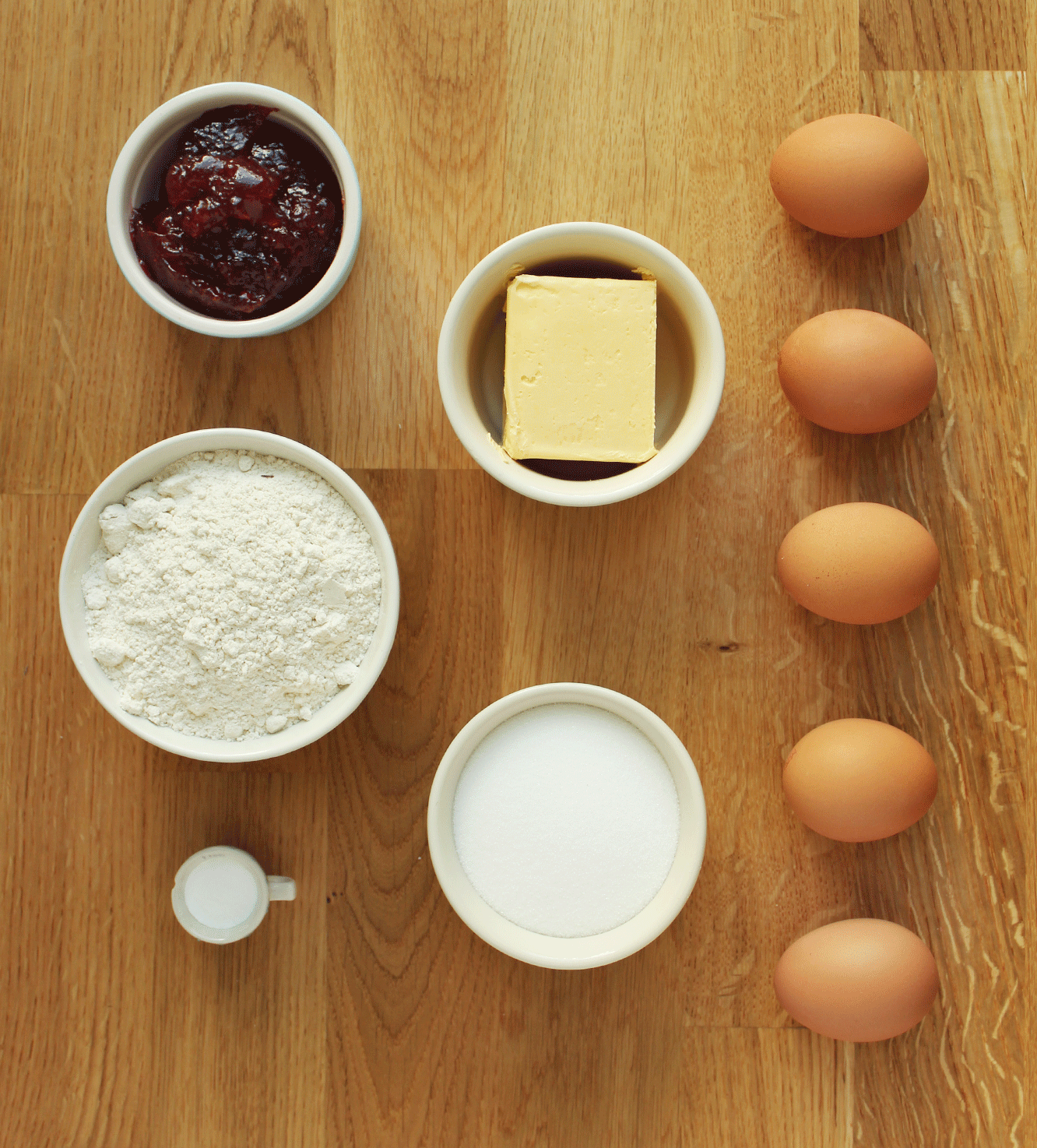 You will need
For the cake:
185g/6.5 oz self raising flour
185g/6.5 oz butter/margarine (I use Stork)
185g/6.5 oz caster sugar
3 eggs
1 tsp bicarbonate of soda
1 tsp vanilla extract/paste
For the centre:
Strawberry jam (yeah, I cheated. feel 100% free to make your own, I tip my hat to you)
For the frosting/icing:
2 egg whites
225g/8oz caster sugar
1/2 tsp cream of tartar
75ml/2.5 fl oz water
If you're fancy like me then some freeze dried strawberries to sprinkle wouldn't go amiss.
(makes 12)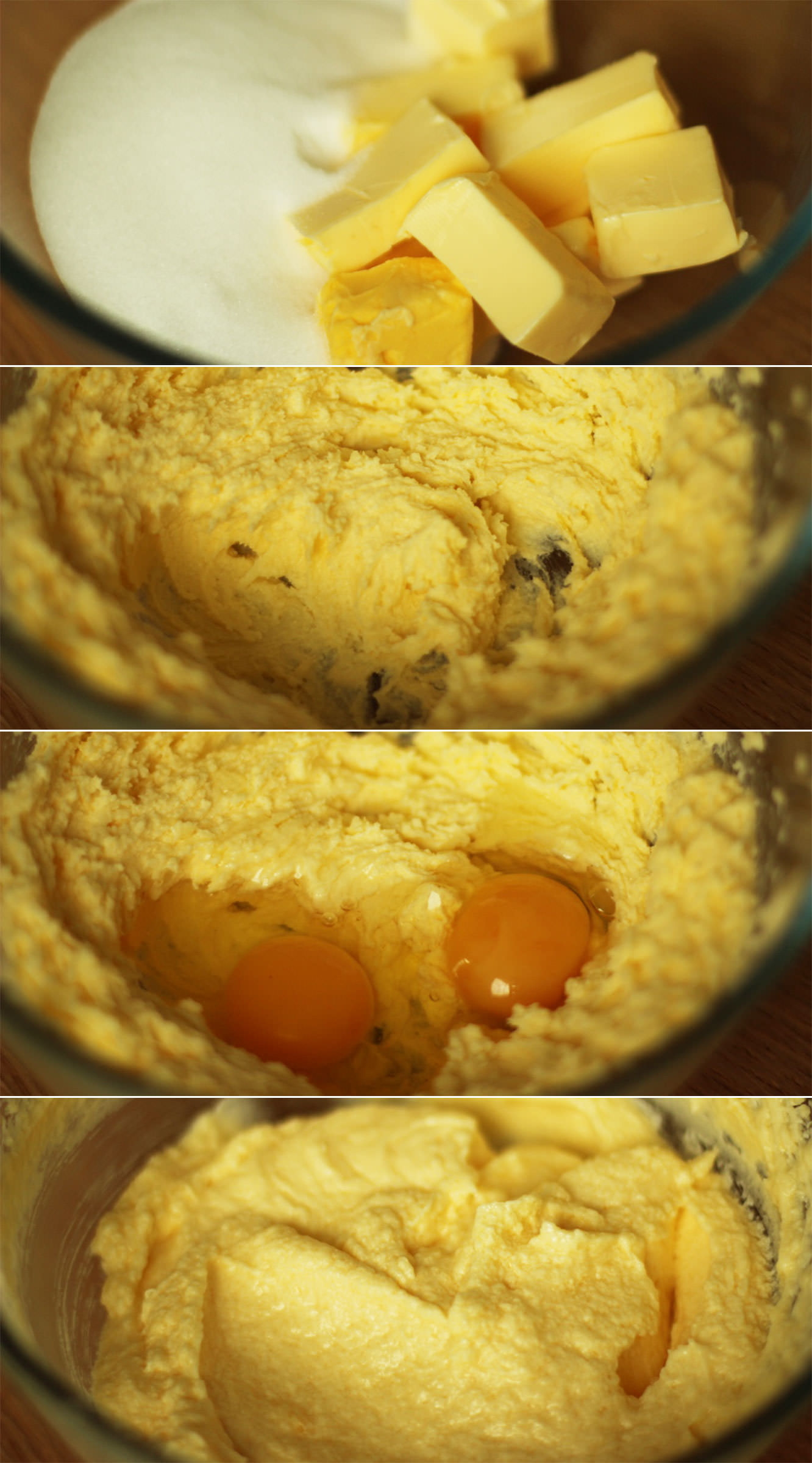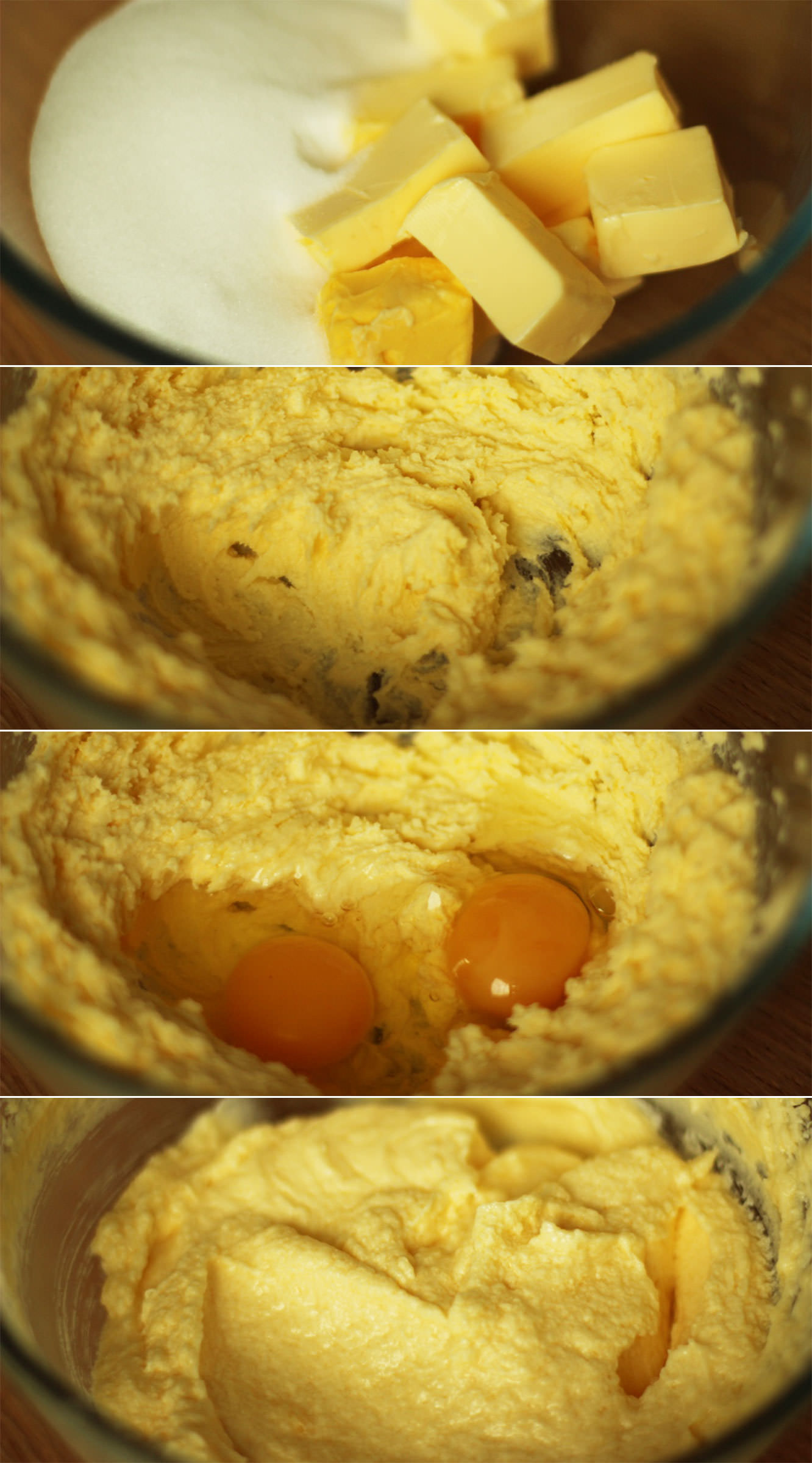 Step one
Whisk together the margarine and caster sugar until the mix is light and fluffy. If you are using butter then make sure it's room temperature else the sugar will fly everywhere and you will just have a block of butter stuck in the middle of your whisk.
I used some strange hybrid which was Stork in a block form. Curious.
Step two
Add the eggs and whisk again until combined. Don't worry if the mixture looks split, there's just too much liquid at this stage. Time to add the flour.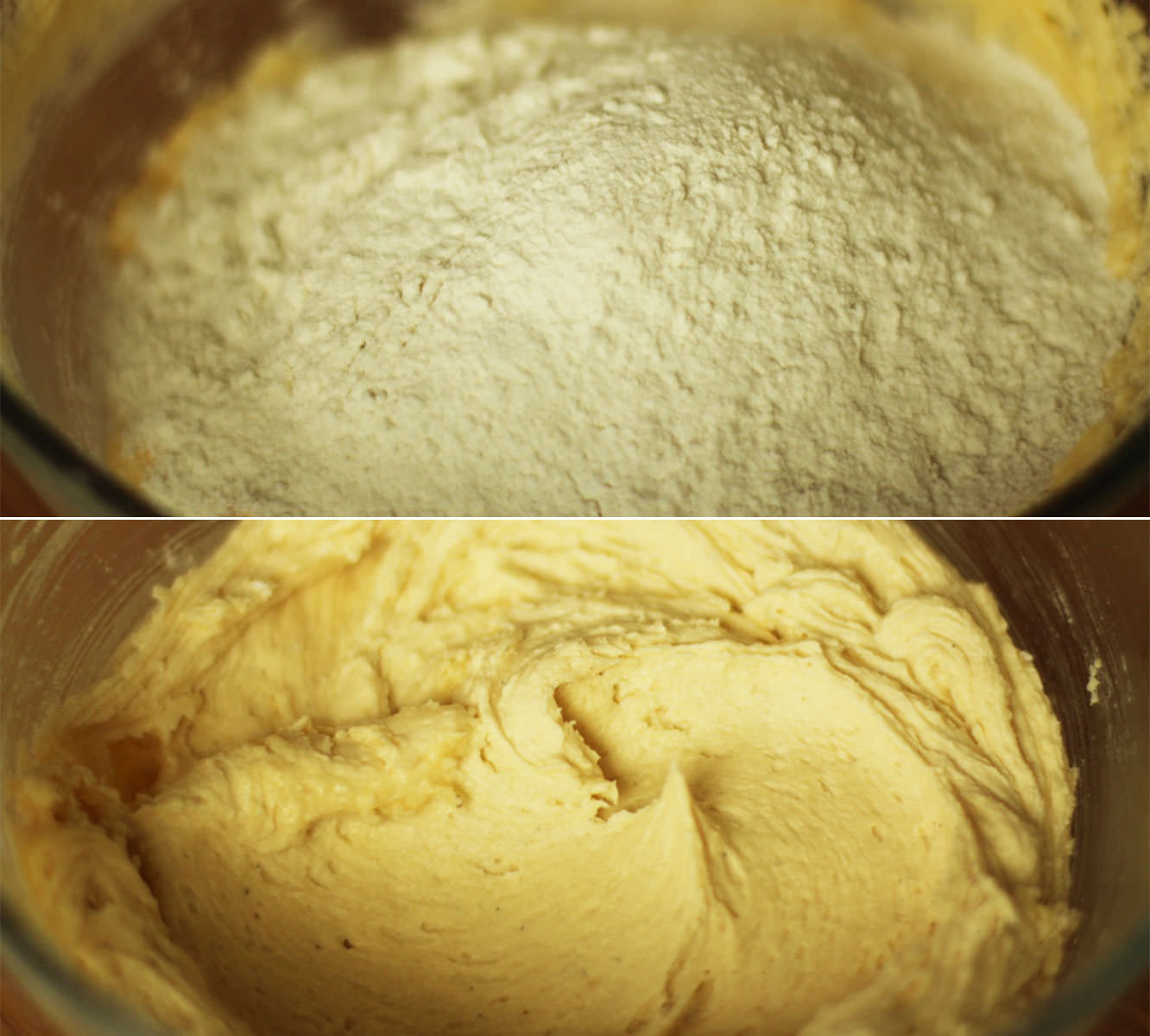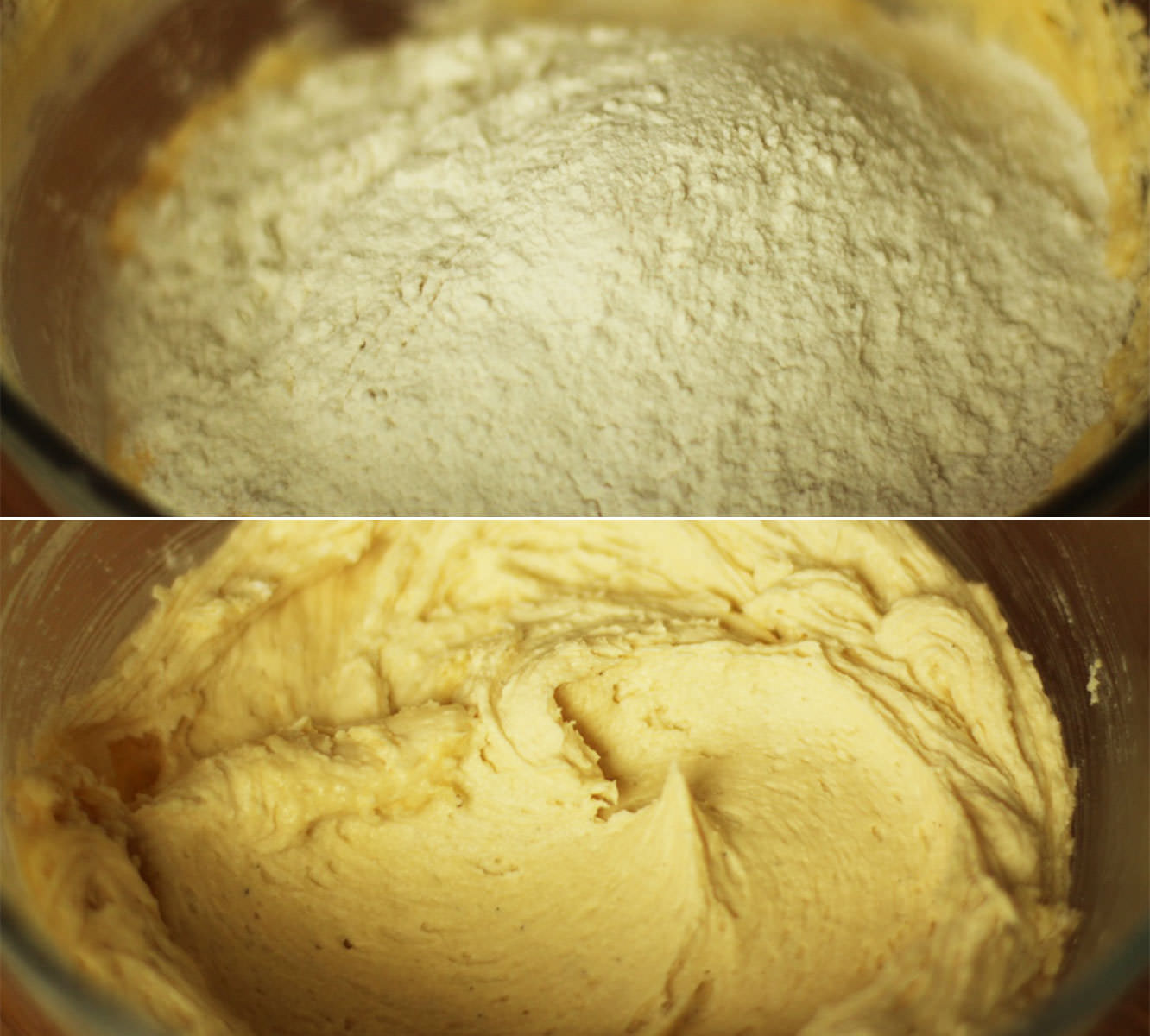 Step three
Add the vanilla, flour and bicarbonate of soda and beat with your electric whisk until smooth as above.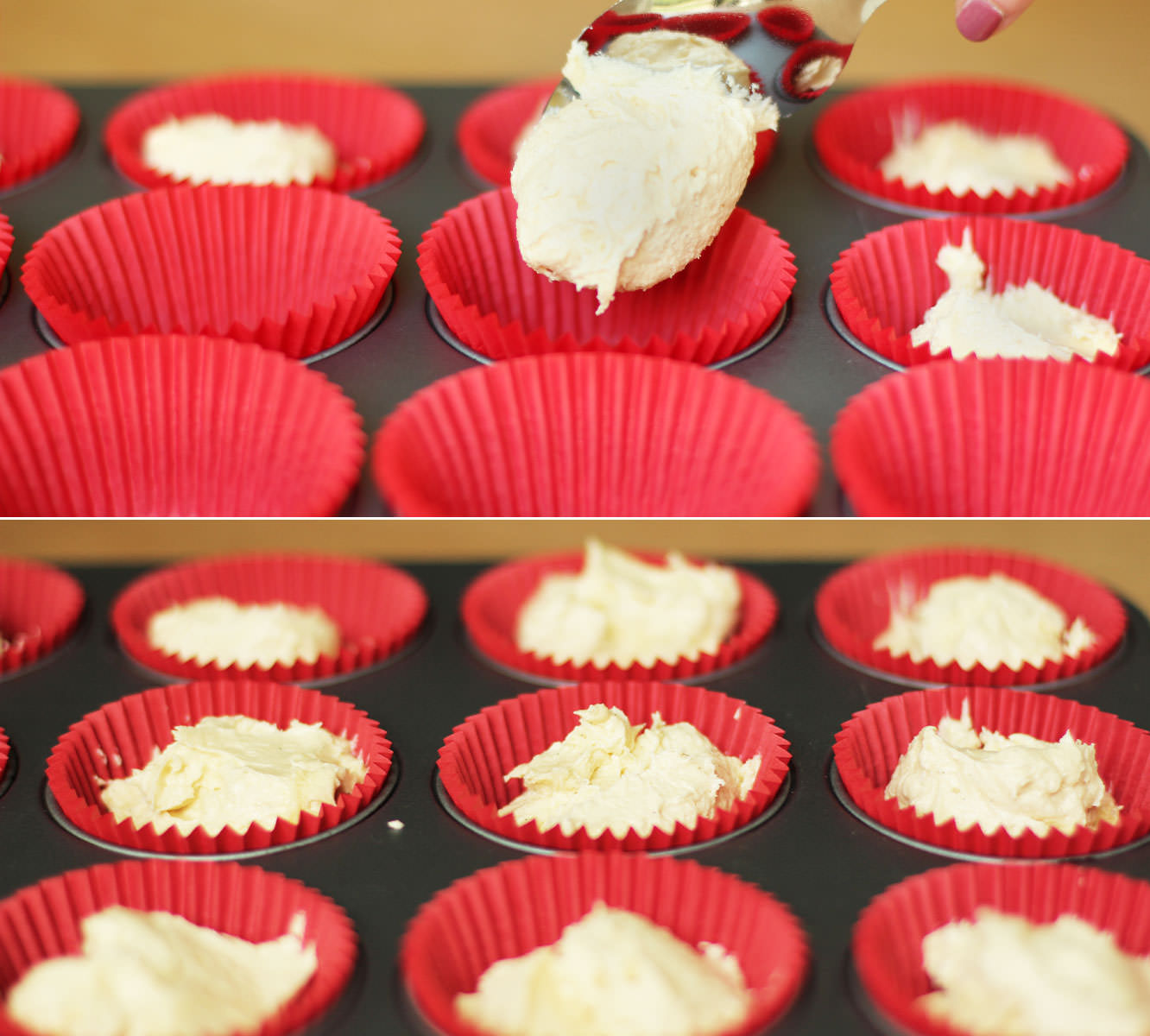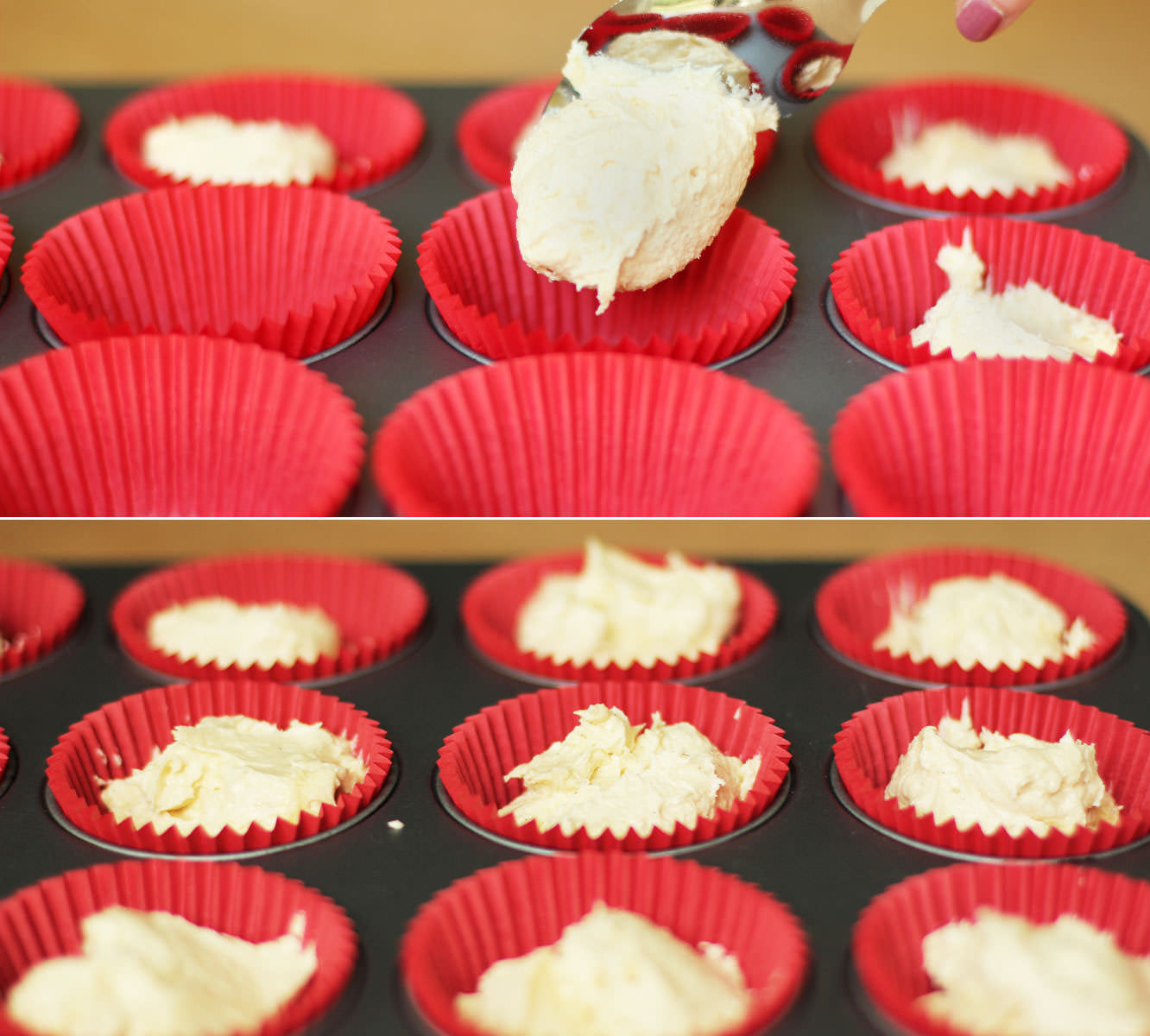 Step four
Distribute the mixture evenly between 12 cupcake cases. Usually about two rounded dessert spoons into each case does the trick.
Bake on 180C/gas mark 4/350F for 25 minutes until golden and springy to the touch.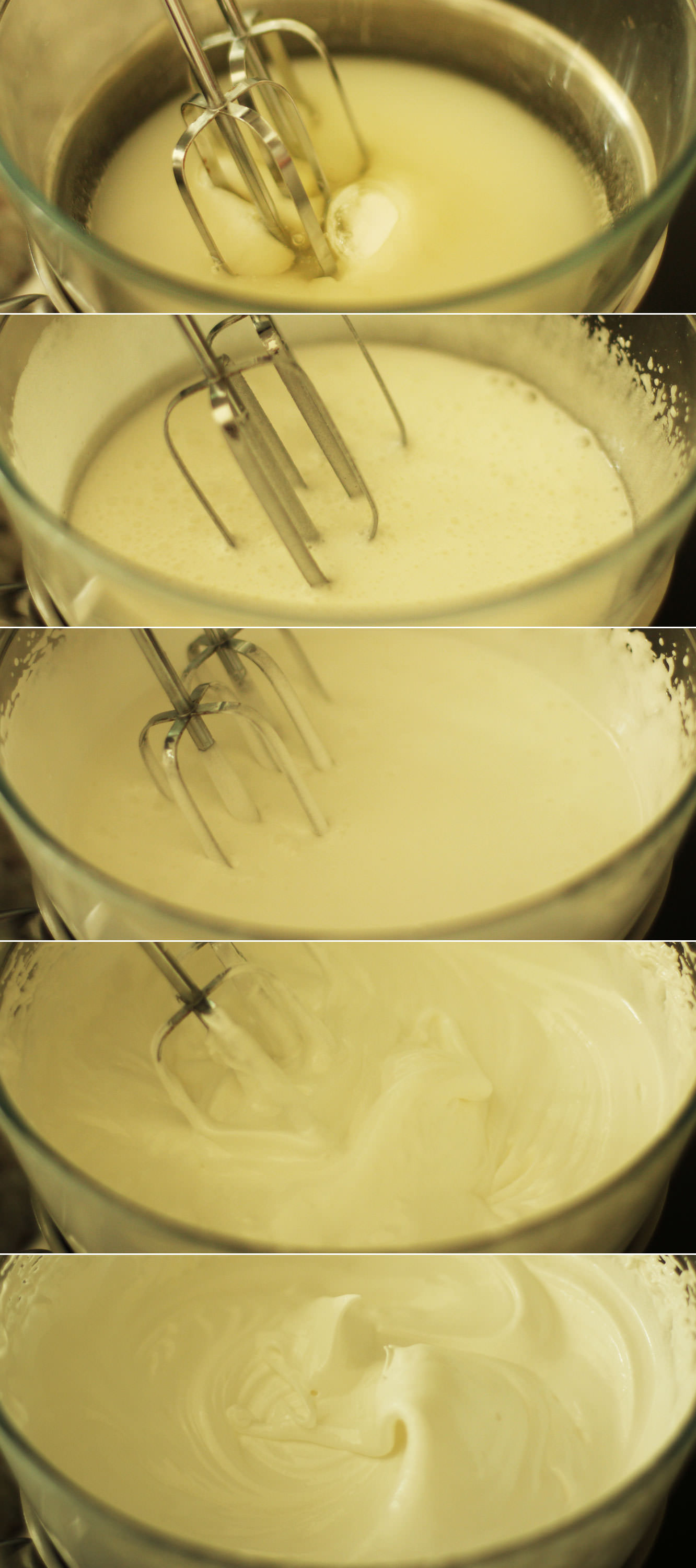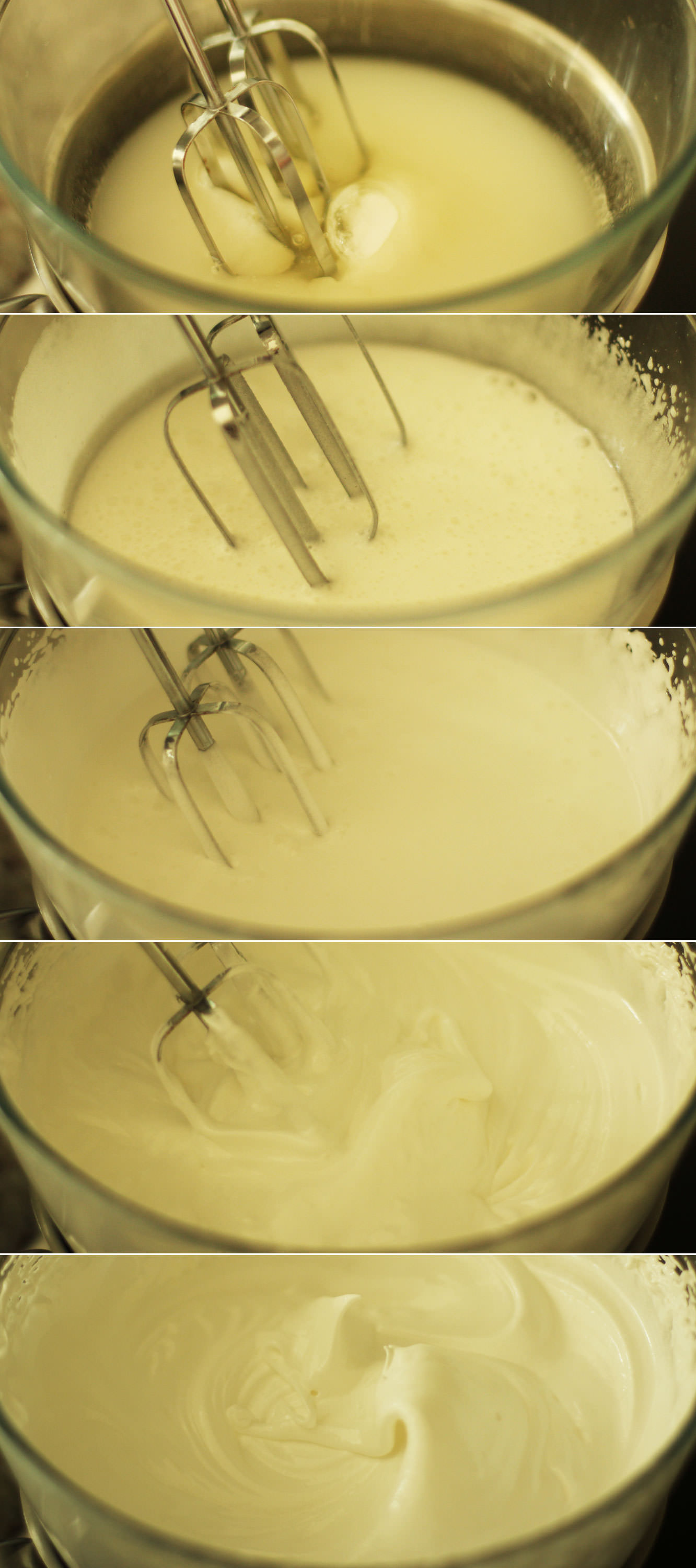 Step five
It's seven minute frosting time.
Don't get scared, I've been meaning to try this for ages but kept putting it off because I thought it looked like a pain. In fact, the hardest part was separating the eggs, and it's so satisfying to pipe. I think I'm maybe a bit too into baking…
Anyway. Put the water, sugar, cream of tartar and egg whites into a heatproof bowl. This should be placed over a pan of simmering water. Don't let the water touch the bottom of the bowl.
Whisk, for, you guessed it, seven minutes. It should be able to hold its own shape and not fall off the whisk when you lift it. If it's not stiff enough just keep whisking for another minute or two.
I wouldn't really recommend this if you don't have an electric whisk.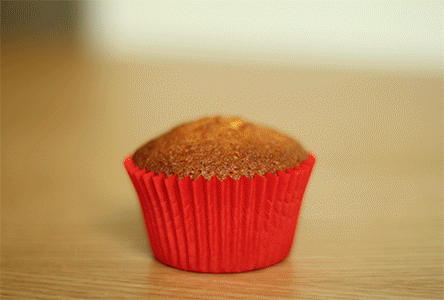 Step six
Cut a hole in the middle of your cupcakes with a small sharp knife. Remove the pointy bit, just keeping the top. Place excess cake in mouth.
Fill the hole with jam and place the lid back on.
Fill a piping bag with the swiss meringue frosting and pipe on in your preferred way. I used a fairly standard star shaped nozzle for this.
Sprinkle with freeze dried strawberries, or maybe pop a fresh one on there if you have some going.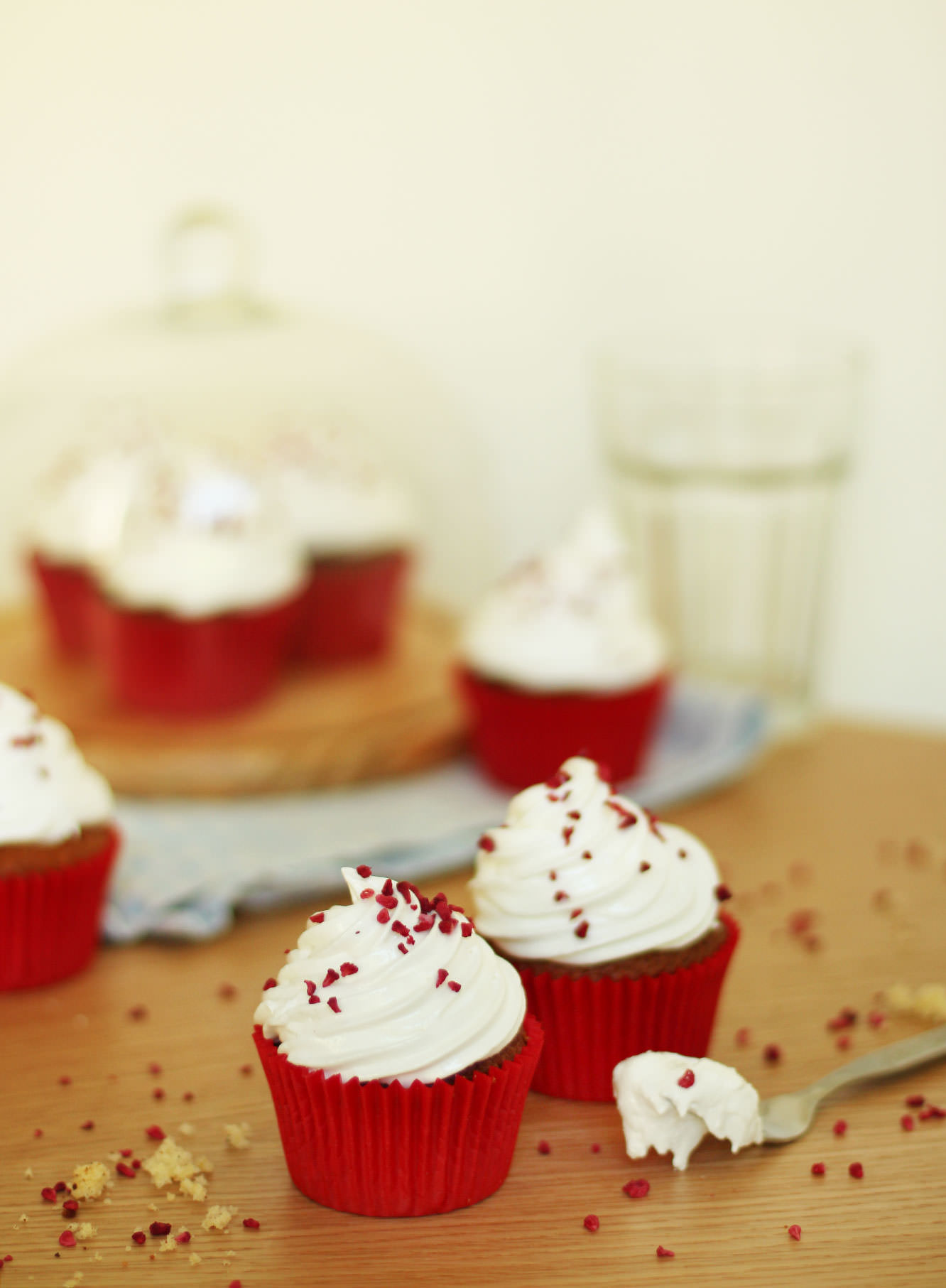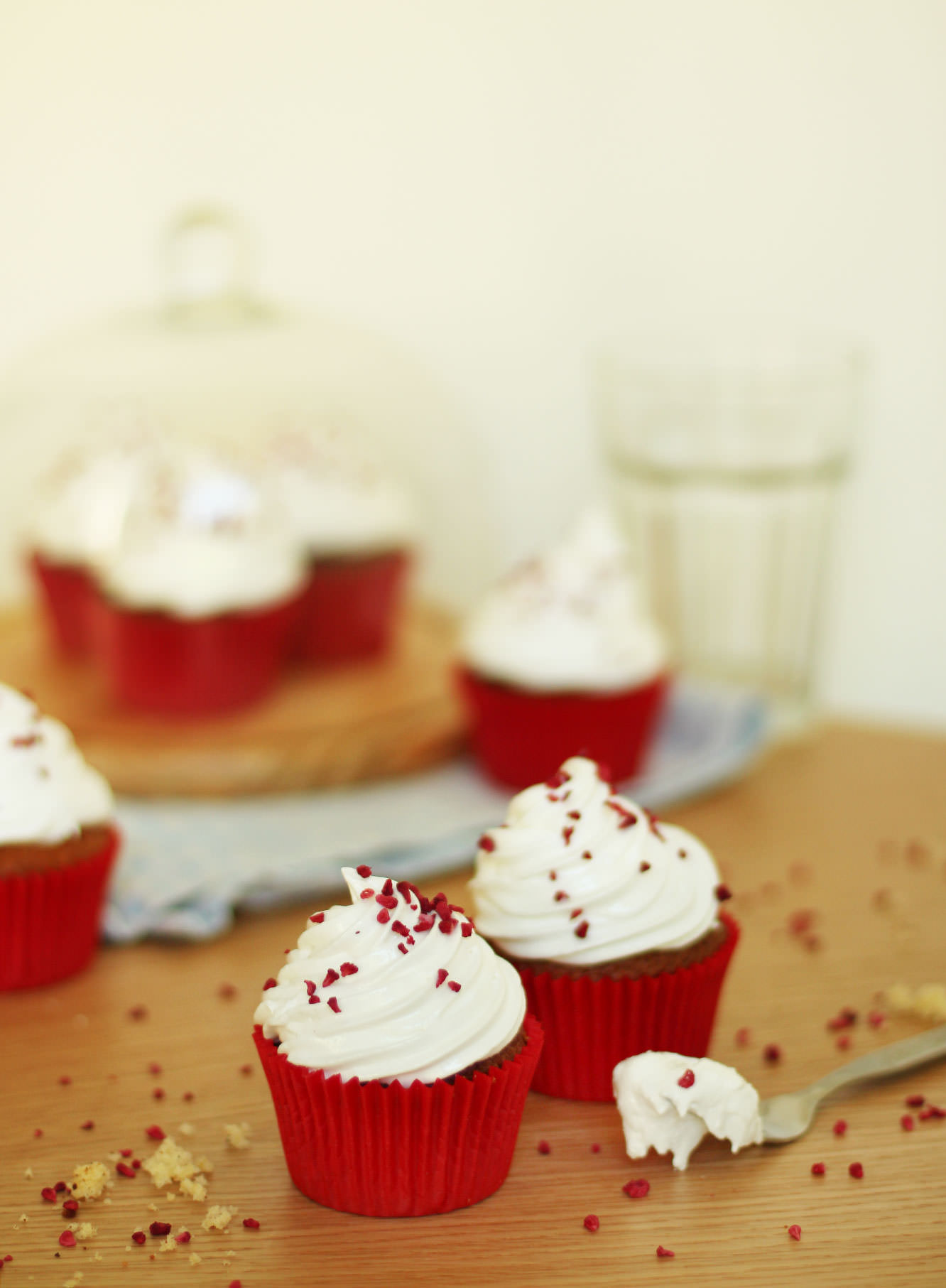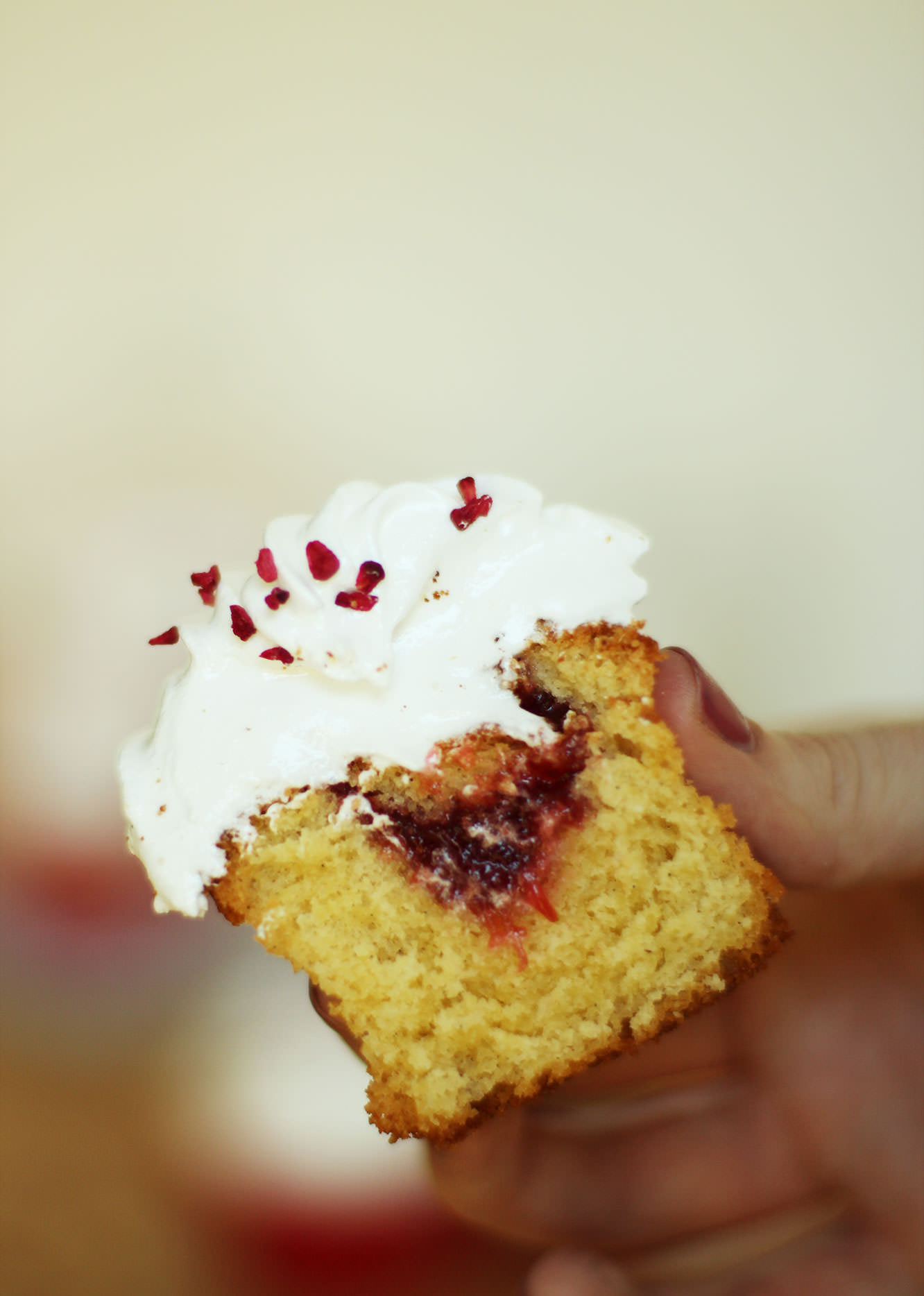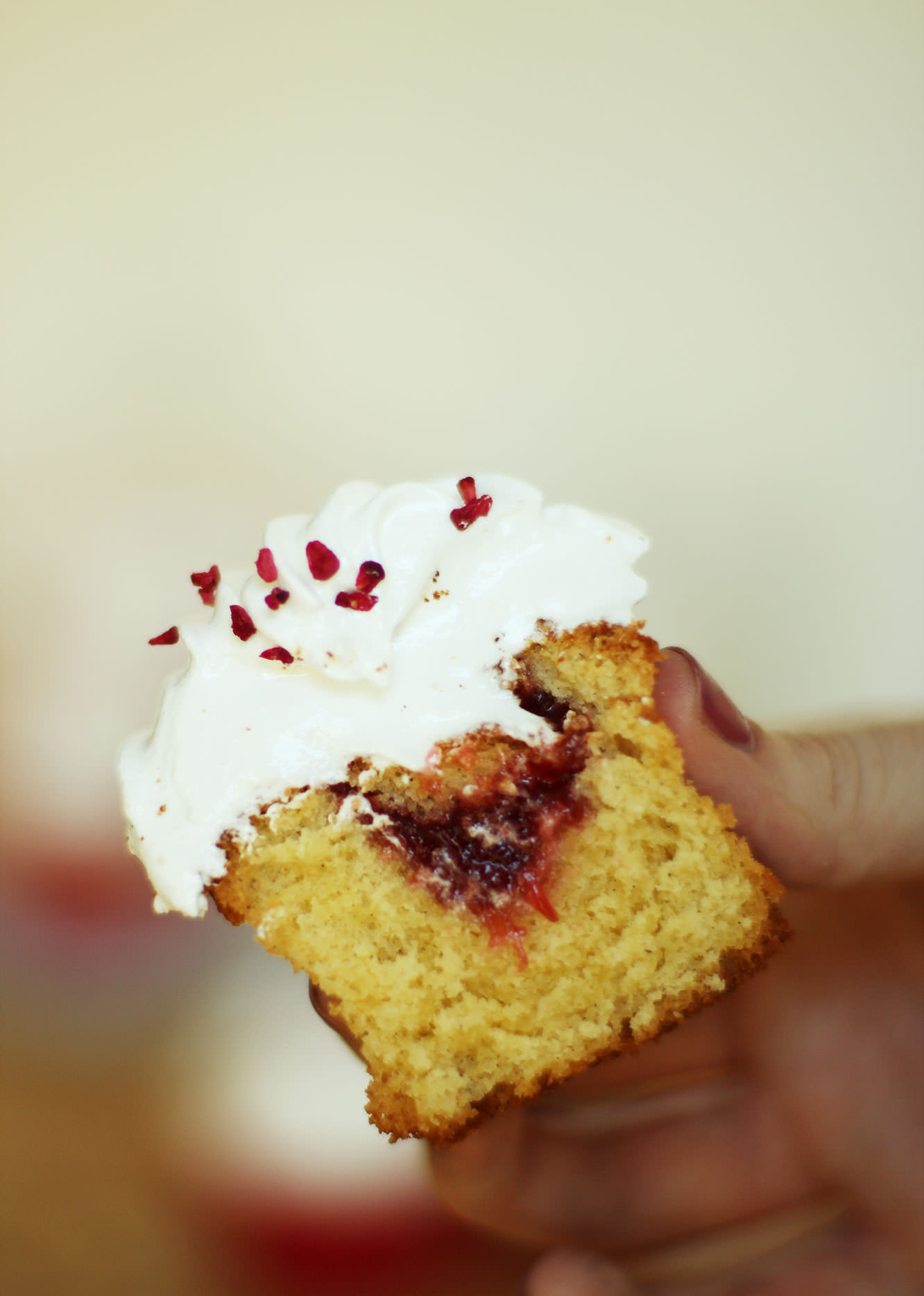 Enjoy!