It has been too long without a post featuring chocolate, hasn't it? That question was rhetorical.
In case you hadn't noticed from perusing this blog, I'm a pretty big fan of the stuff. If you bake these then you will be too, or a bigger fan at the end of it. They are gooey, rich and wonderful even if I do say so myself.
Welcome, friend, to death by chocolate brownie meringue cupcakes.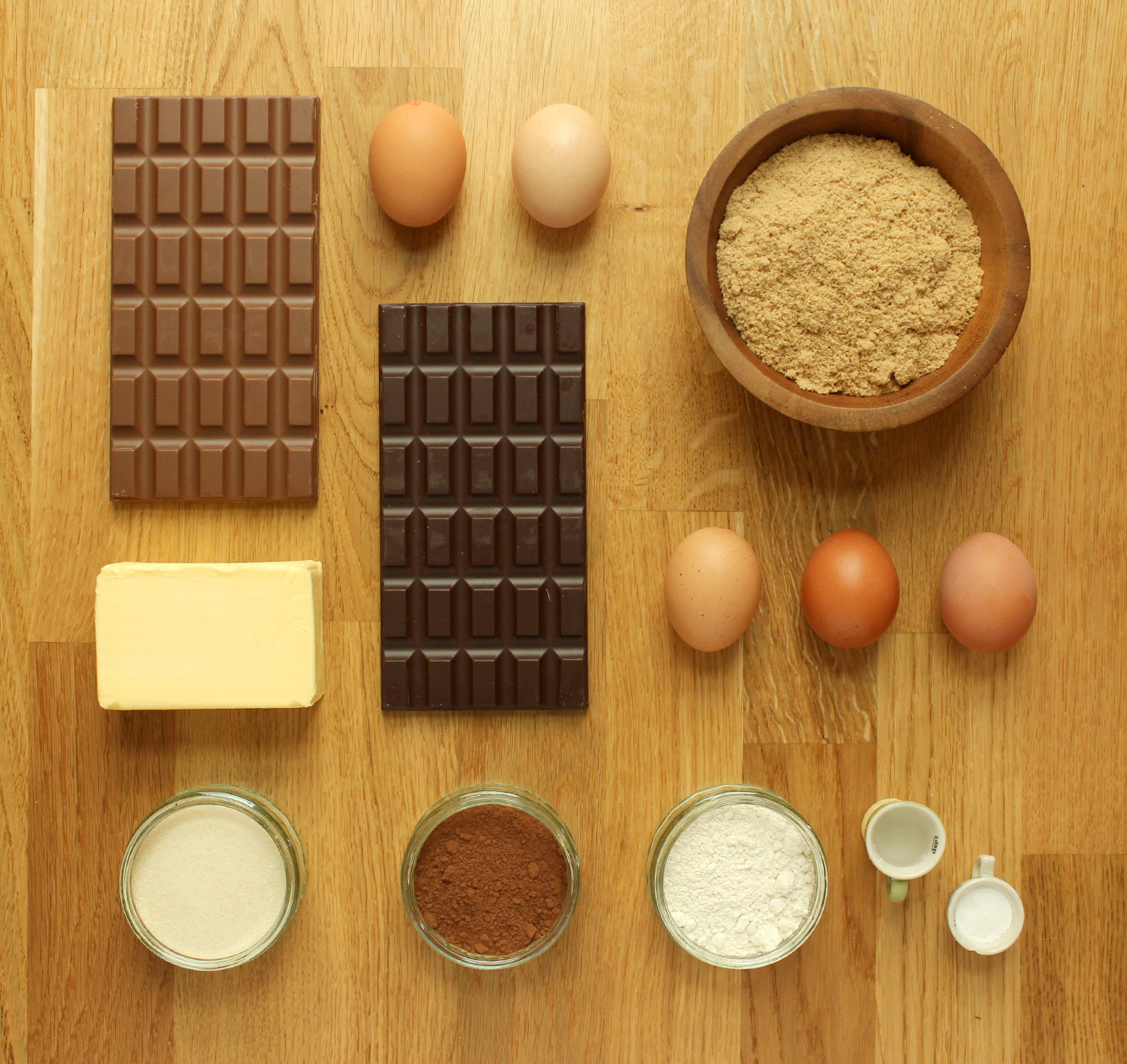 You will need
For the brownie:
250g/9 oz unsalted butter
250g/9 oz soft brown sugar (either light or dark is fine)
200g/7 oz dark chocolate
150g/5.5 oz milk chocolate
85g/3 oz plain flour
3 eggs
1 tsp baking powder
For the meringue
300g/10.5 oz golden caster sugar
100g/3.5 oz cocoa powder
6 egg whites
1-2 tsp cornflour
(makes 16-18)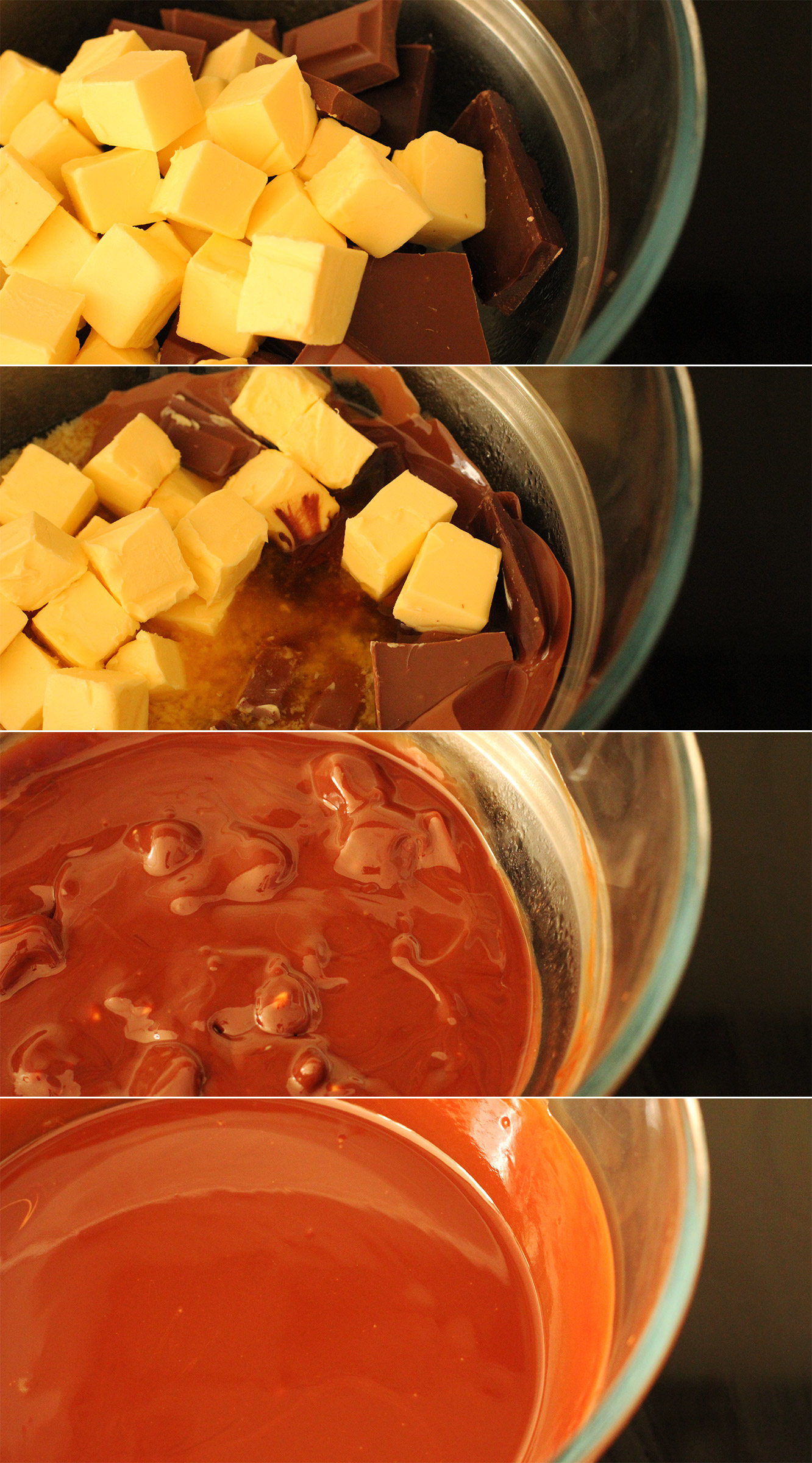 Step one
Place a heatproof bowl over a pan of simmering water and add the dark and milk chocolate along with the butter. Remove from the heat once fully melted.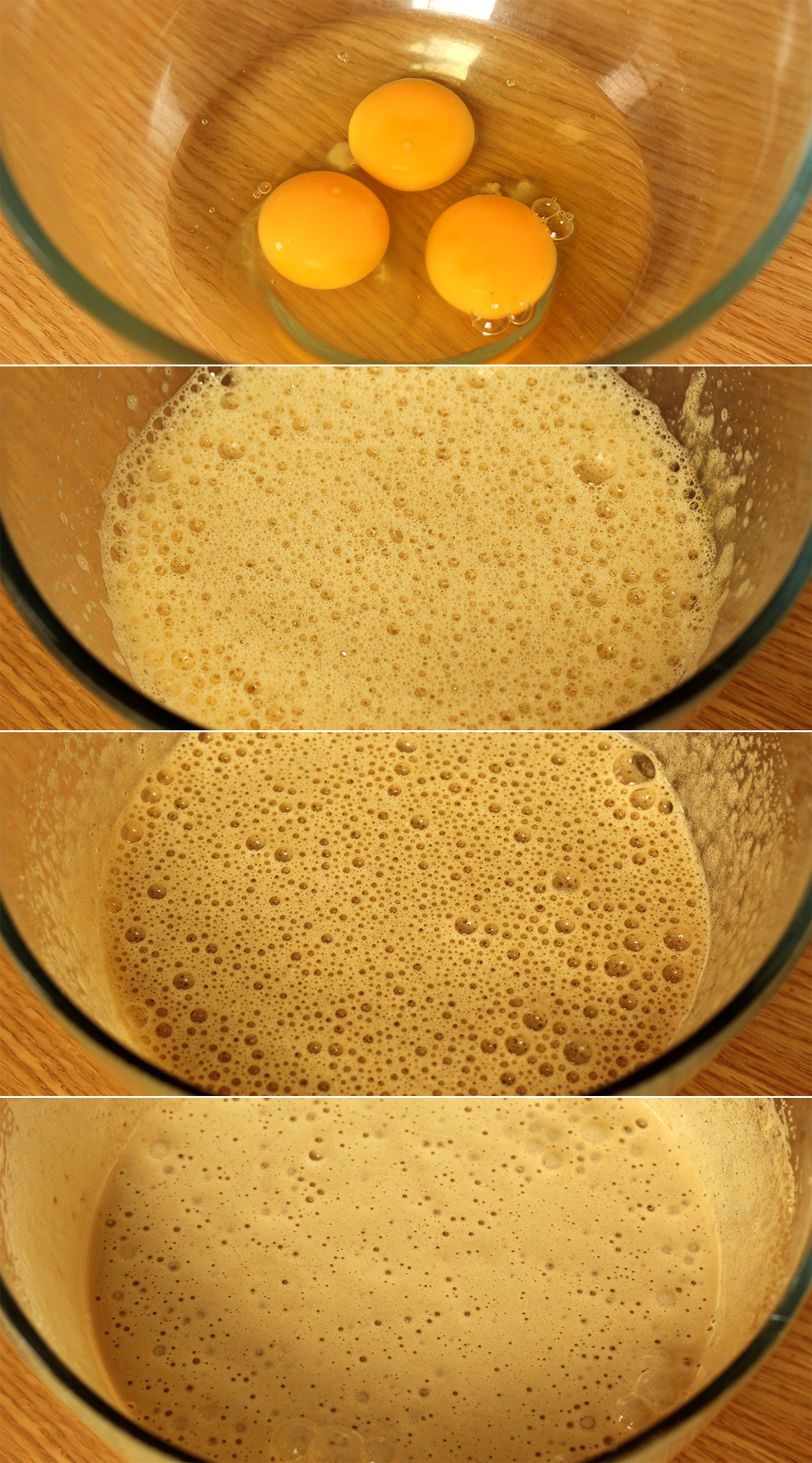 Step two
Whisk the eggs with an electric whisk, adding the sugar as you go in thirds. Keep whisking until the mix starts to thicken and goes glossy. Thin ribbons of the mixture should remain visible on the surface when you remove the beaters.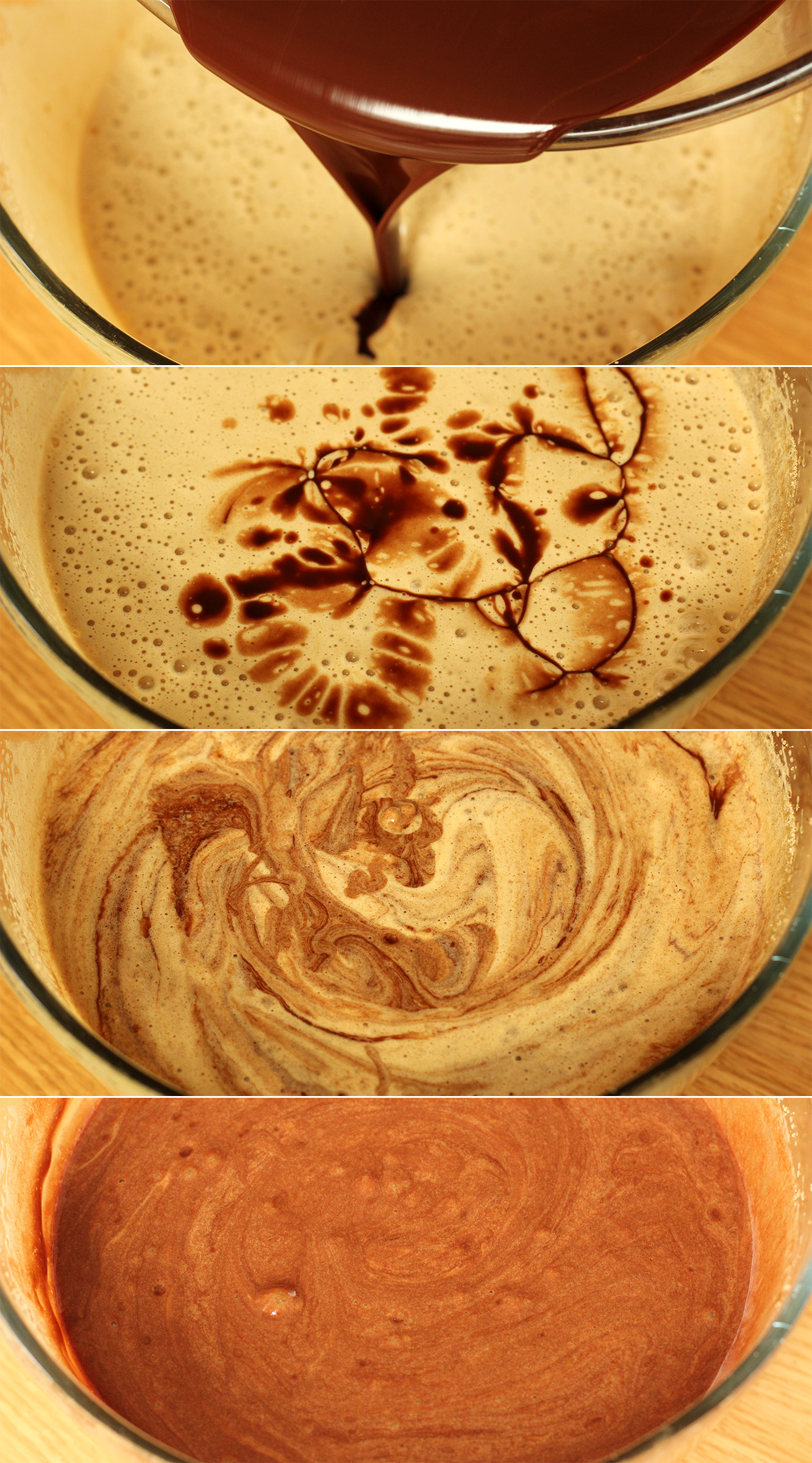 Step three
Pour the melted chocolate mixture into the eggs and stir gently with a metal spoon or a spatula until well combined.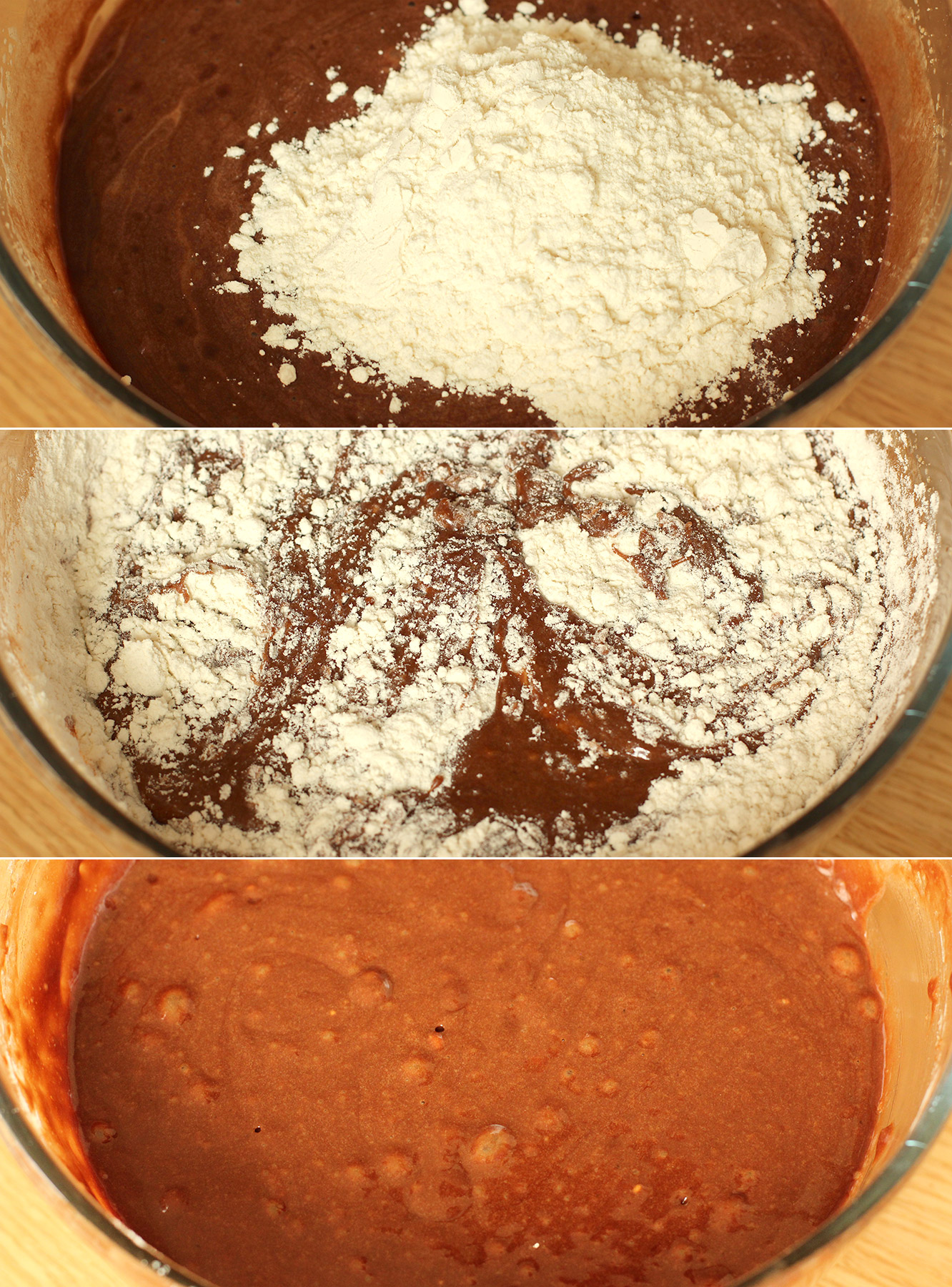 Step three and a half
A careful reader spotted I missed out this step, thanks Gill!
Gently fold in the flour and baking powder.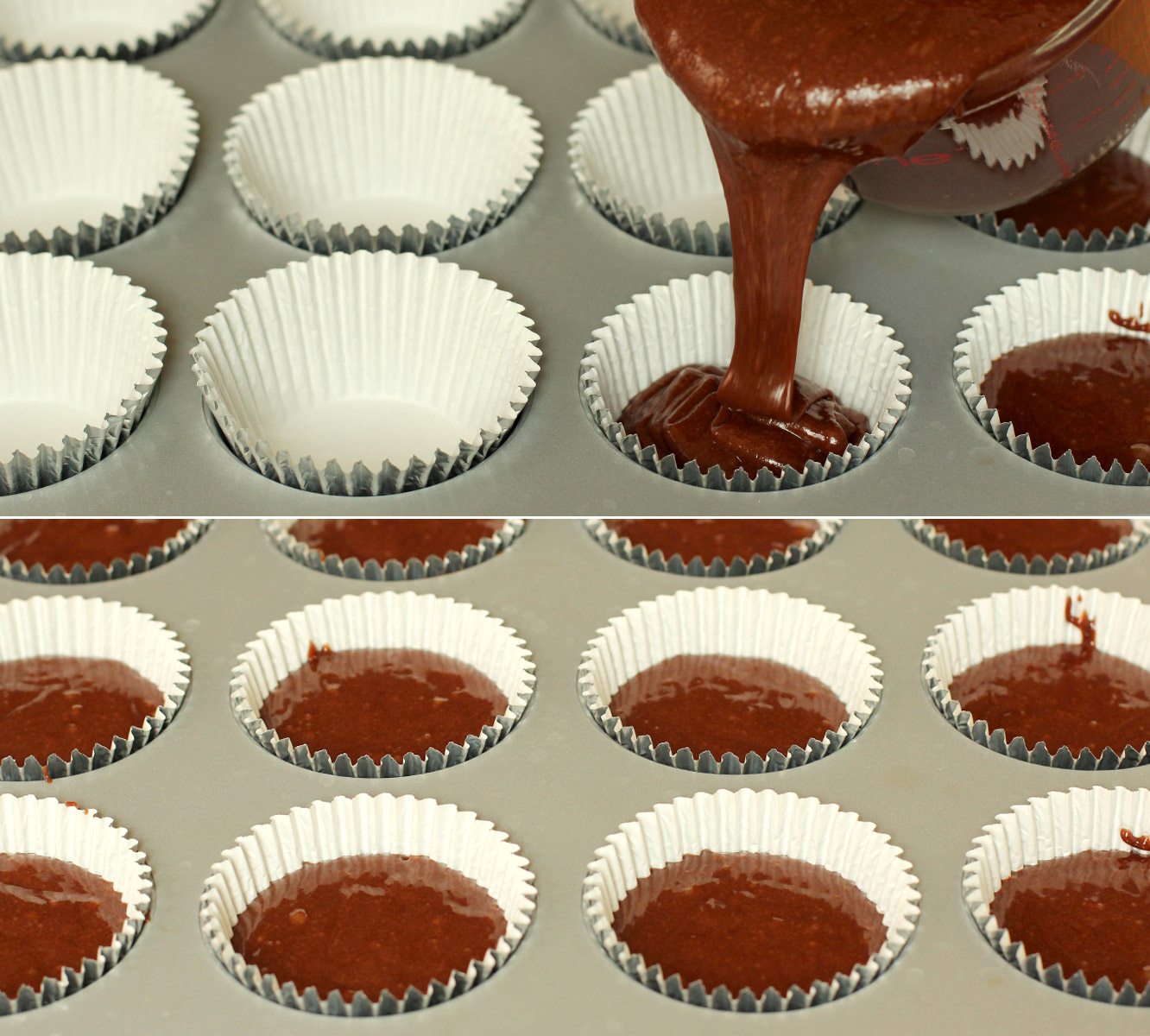 Step four
Using a jug, fill the cupcake cases between two-thirds and three quarters full.
Bake in a preheated oven on 180C/gas mark 4/350F for 25 minutes.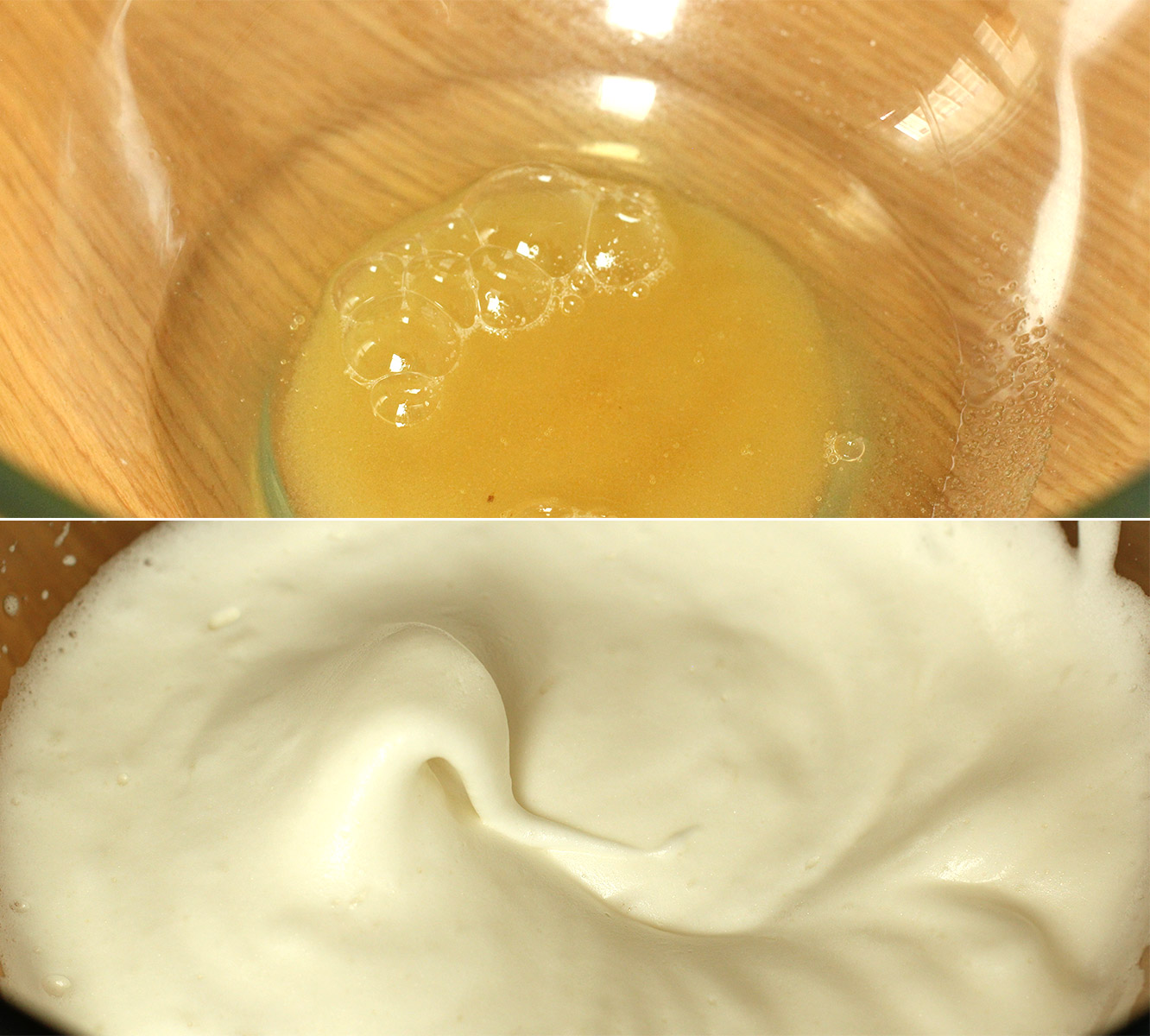 Step five
With about 5 minutes to go on the baking of the brownies, make the meringues.
Add a third of the golden caster sugar to the egg whites and start to whisk them until they are stiff. Basically, when you can turn the bowl upside down without anything falling out you're good to go.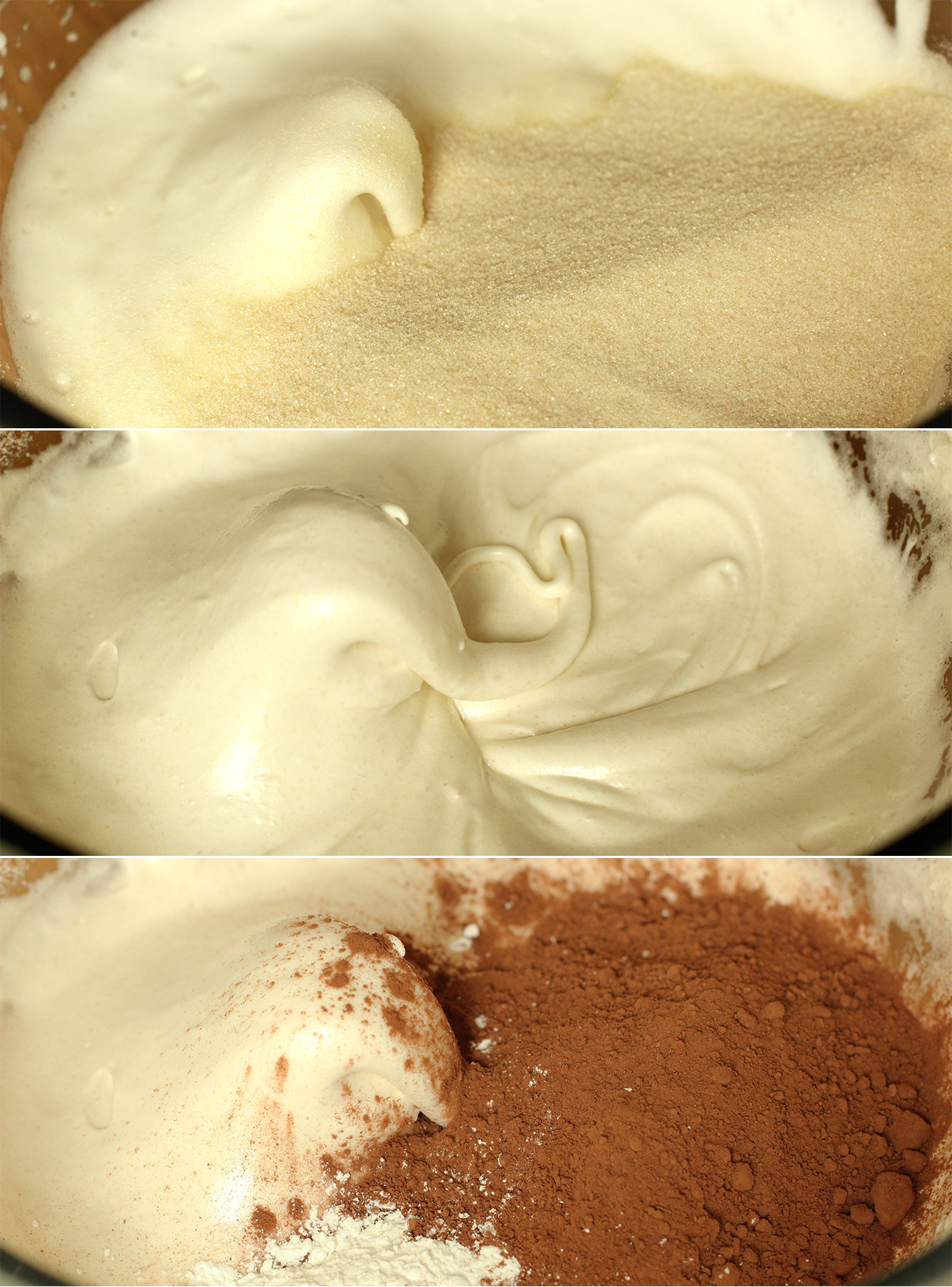 Step six
Beat in the rest of the sugar for another minute or two.
Step seven
Fold in the cocoa and cornflour. Do this as if you are stirring a bowl of kittens. Try not to hurt your meringue.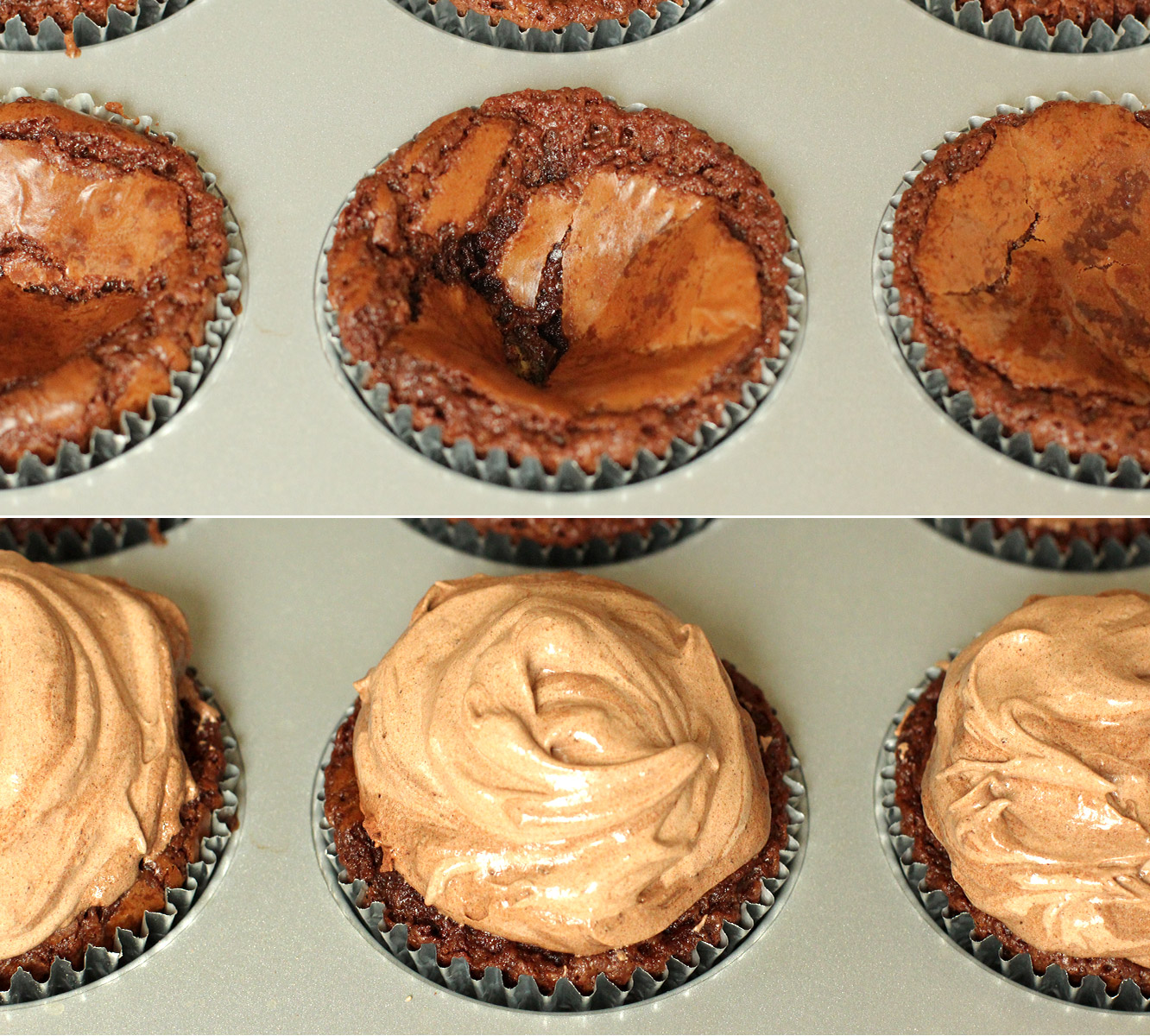 Step eight
Remove the brownies from the oven. Don't worry, they sink, one day I might bother to adjust the recipe accordingly to stop that happening but they are so tasty the way they are.
Scoop the meringue onto the cupcakes, you can pipe them if you're feeling fancy/getting to the piping nozzles wouldn't involve the contents of your cupboard falling on your head.
Step nine
Return to the oven and turn it down to 140C/gas mark 1/275F. Bake for a further 30 minutes. Then turn the oven off but leave the door closed and allow to cool inside the oven for as long as you can resist them.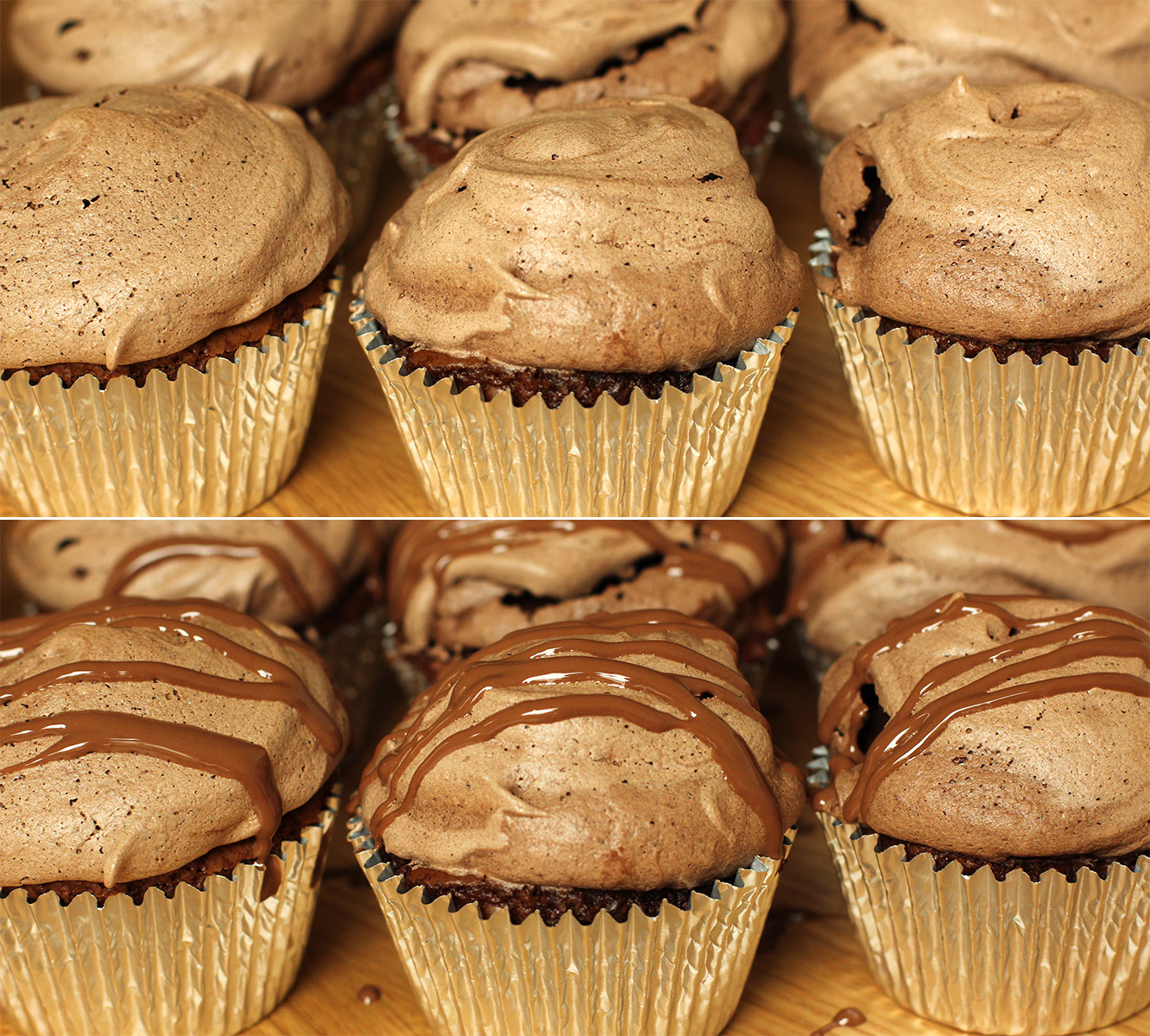 Step ten
You probably bought your chocolate in 200g bars, meaning that if you haven't scoffed it already you will have 50g milk chocolate left over. Melt this down and drizzle on top.
If you've eaten it already, there's no shame in that, and your cakes will still be delicious.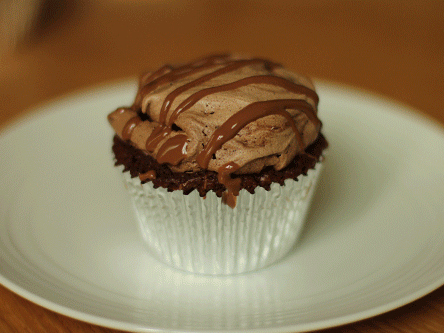 I thought the gif this week should benefit me. So for the sake of the blog I just HAD to eat one.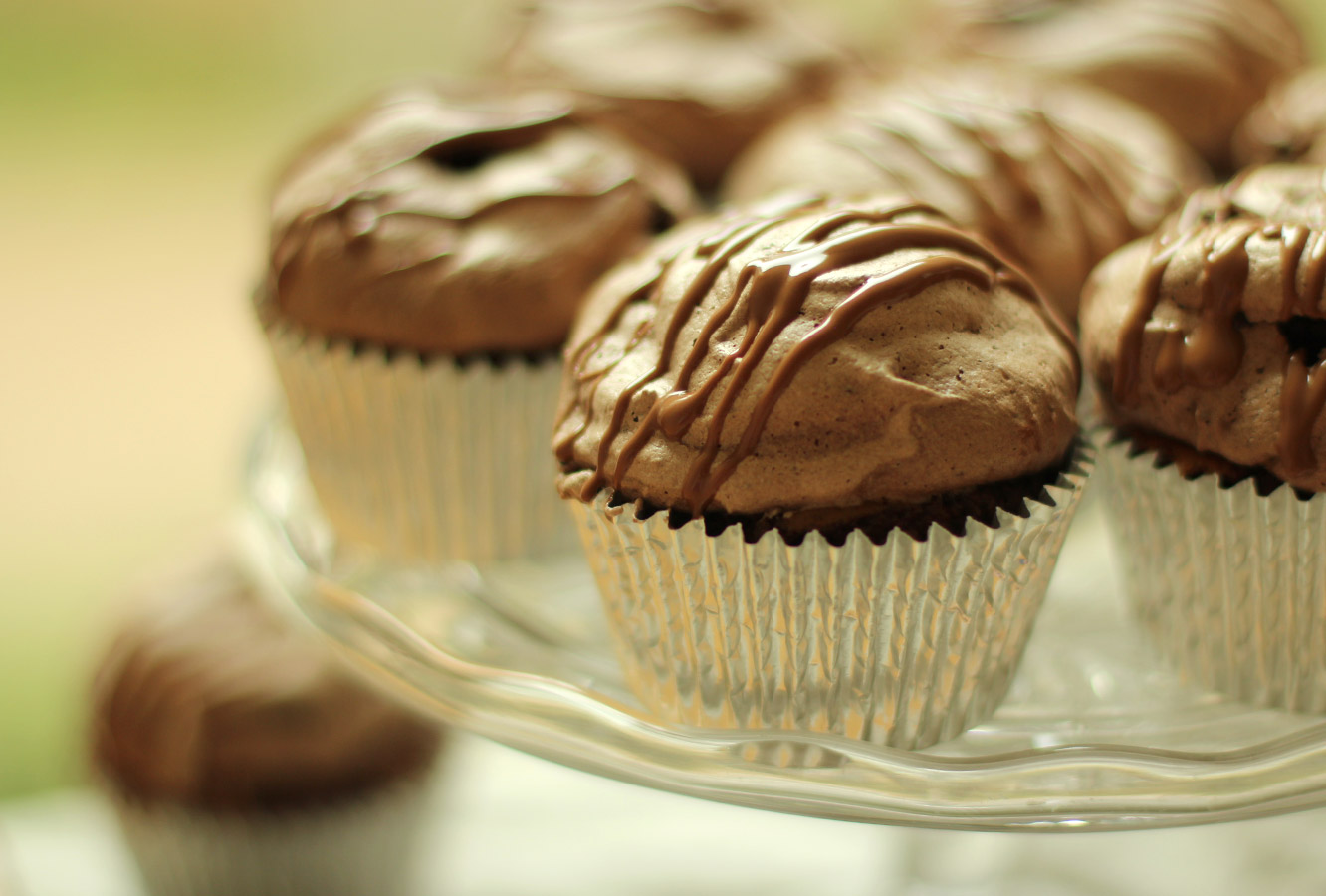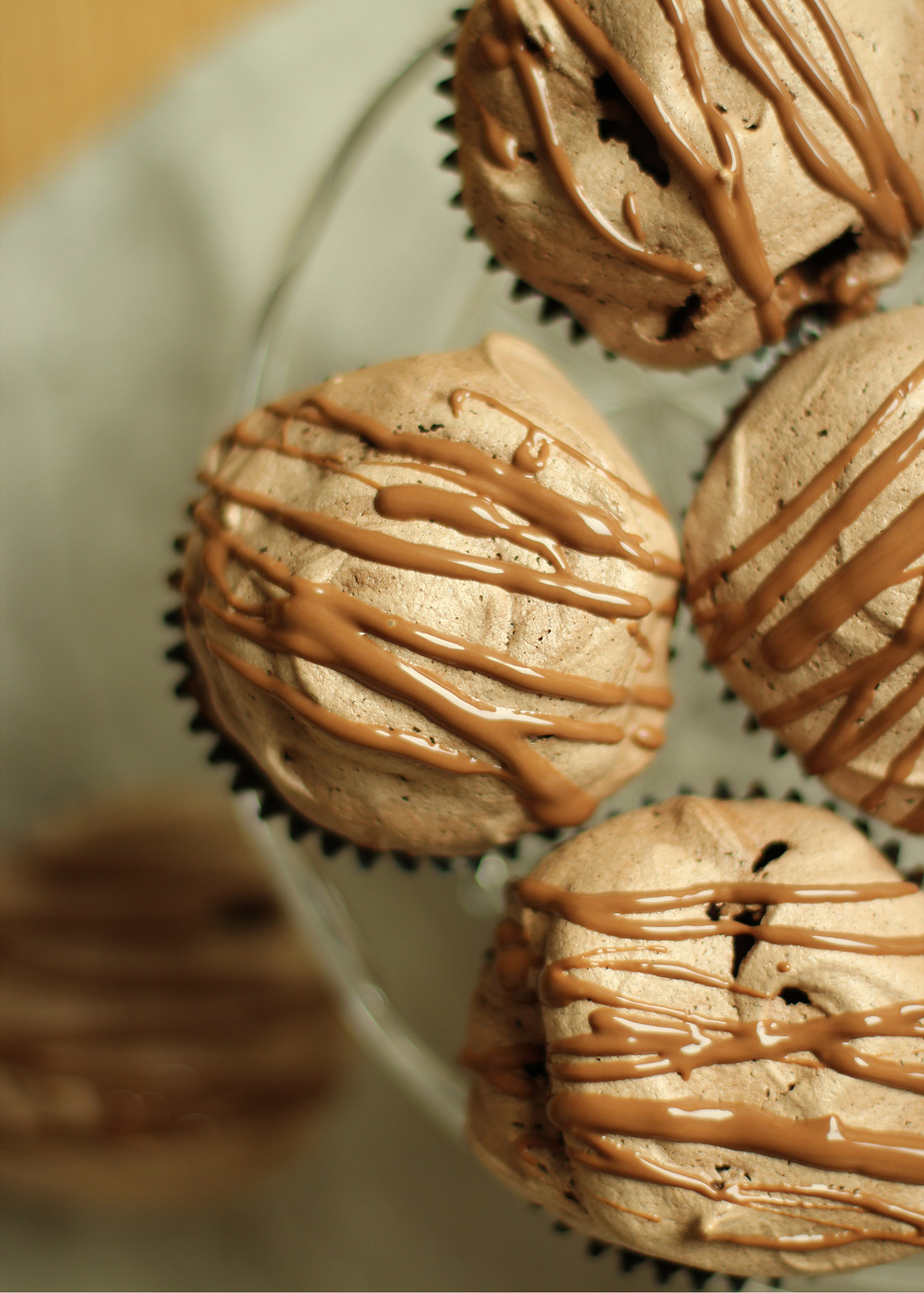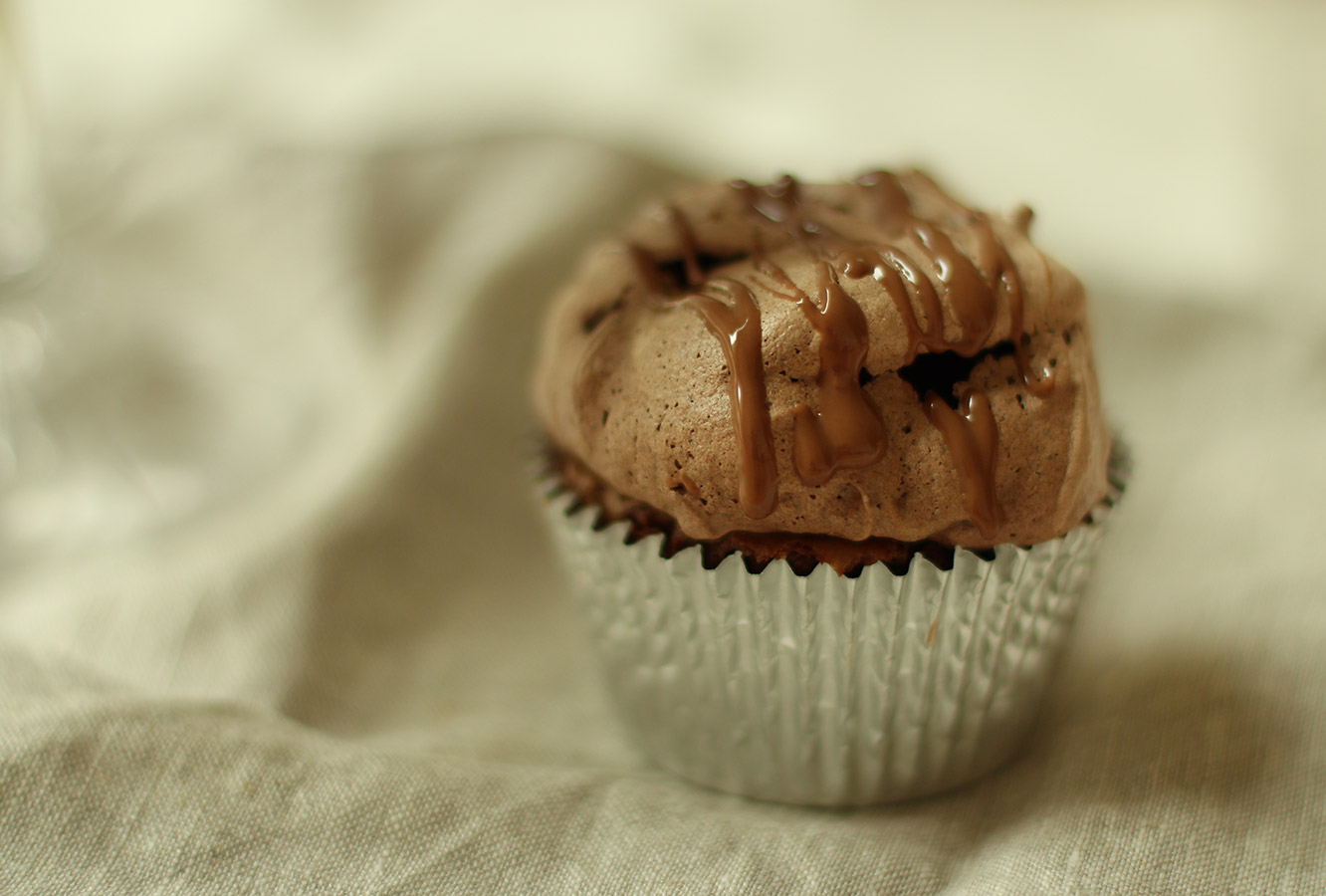 See you next week pals.