This week two celebrations collided when my lovely teacher at college had a special birthday and we crept ever closer to the 25th December. Thankfully, teach didn't mind the seasonally confused gift – Happy Birthday Lana!
This week it's Christmas pudding truffles, surprisingly easy to make, and with a large yield they are perfect for last minute gifts on a budget.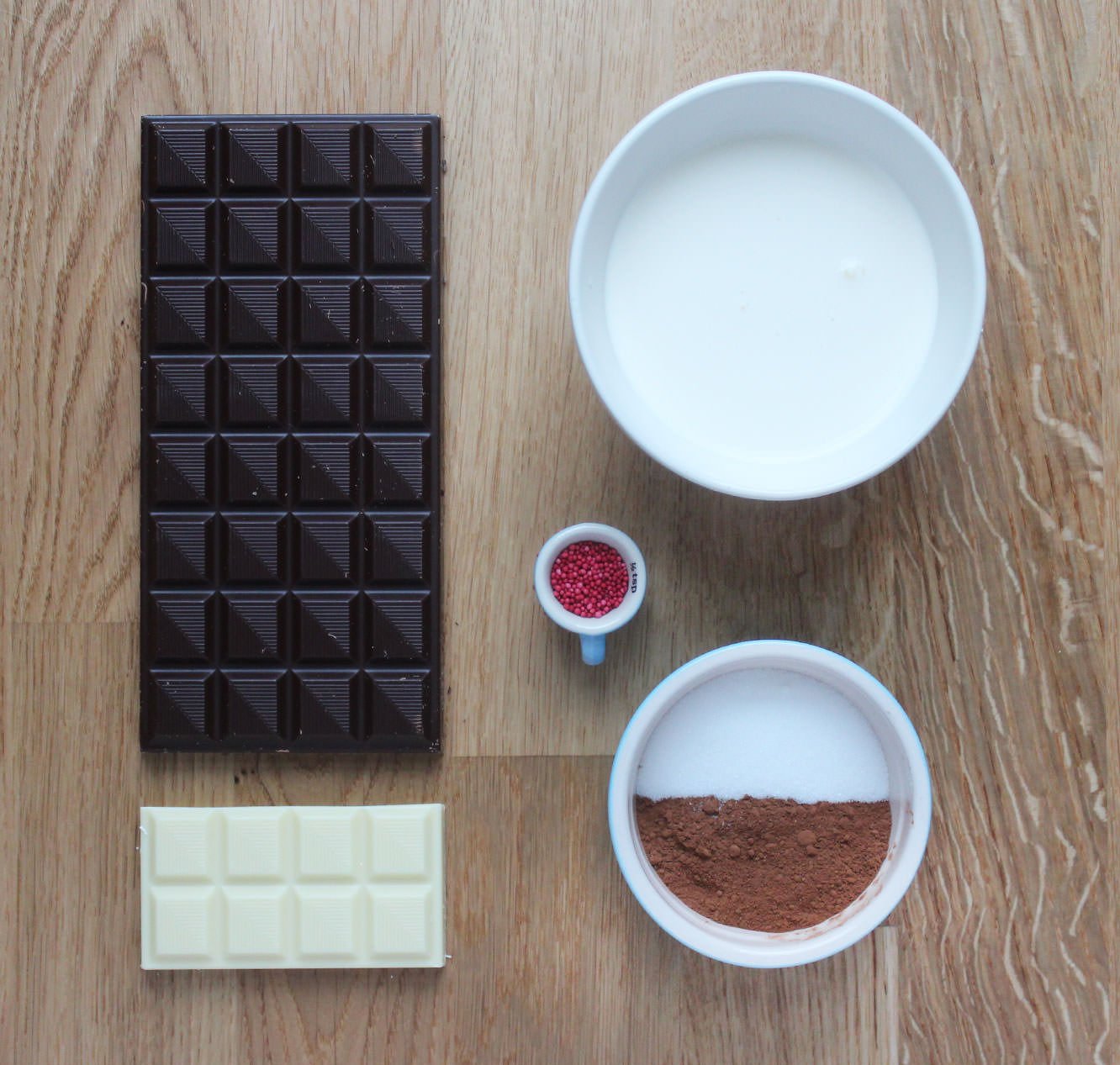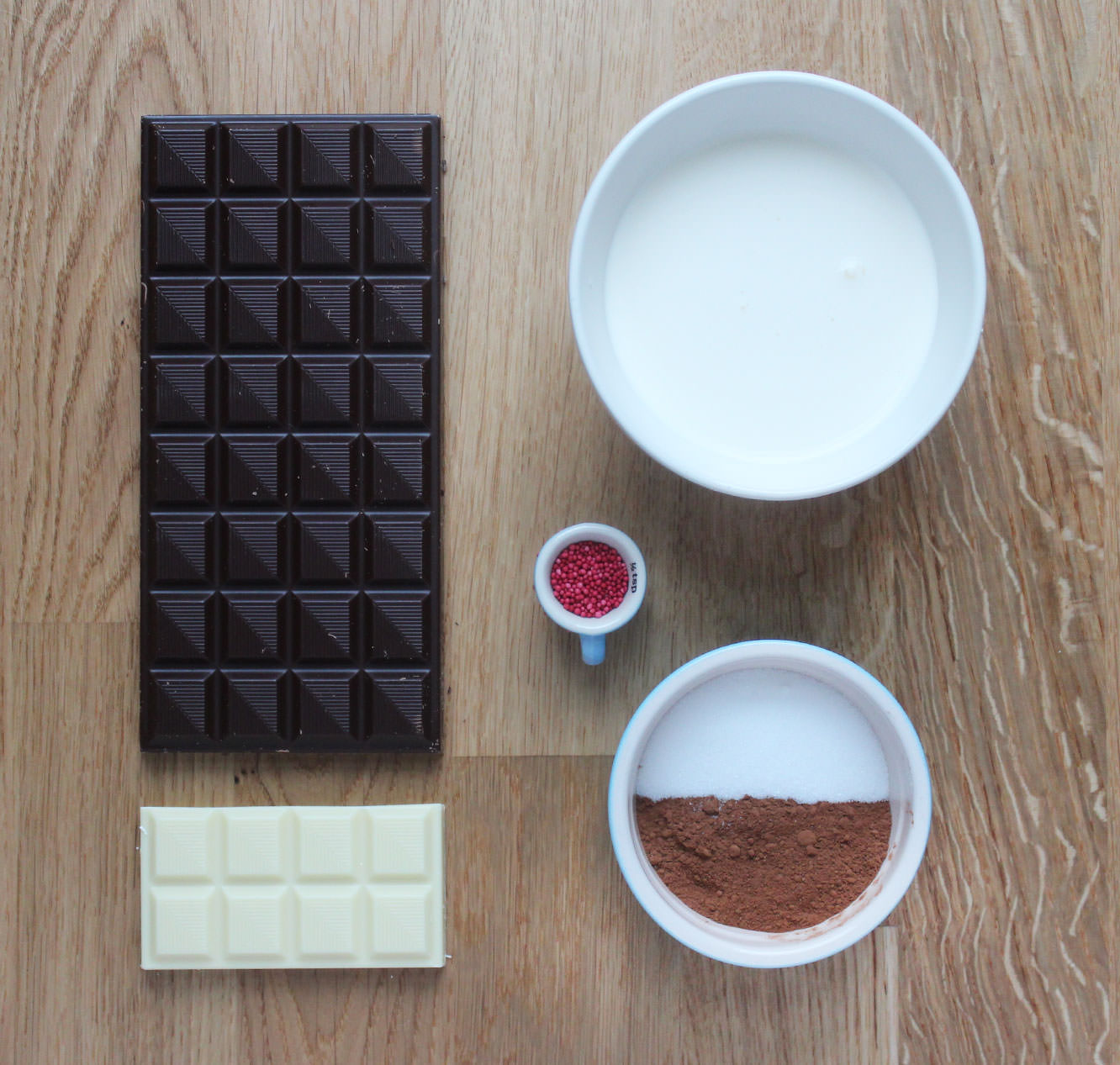 You will need
300g/10.5 oz Dark chocolate
100g/3.5 oz White chocolate
300ml/10.5 fl oz Double cream
30g/1 oz Unsalted butter
Red sprinkles
Cocoa and caster sugar for dusting
(Makes 60-70)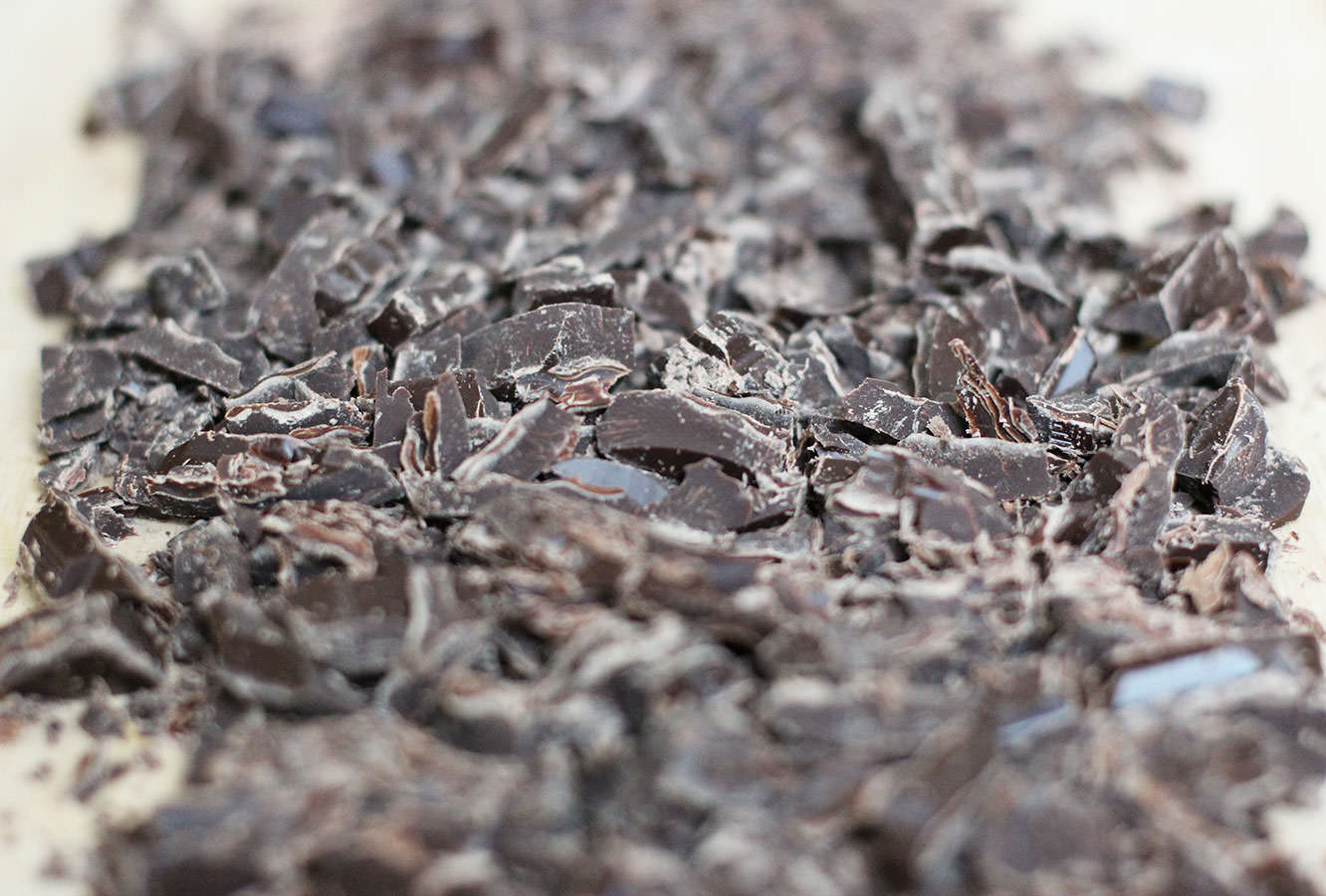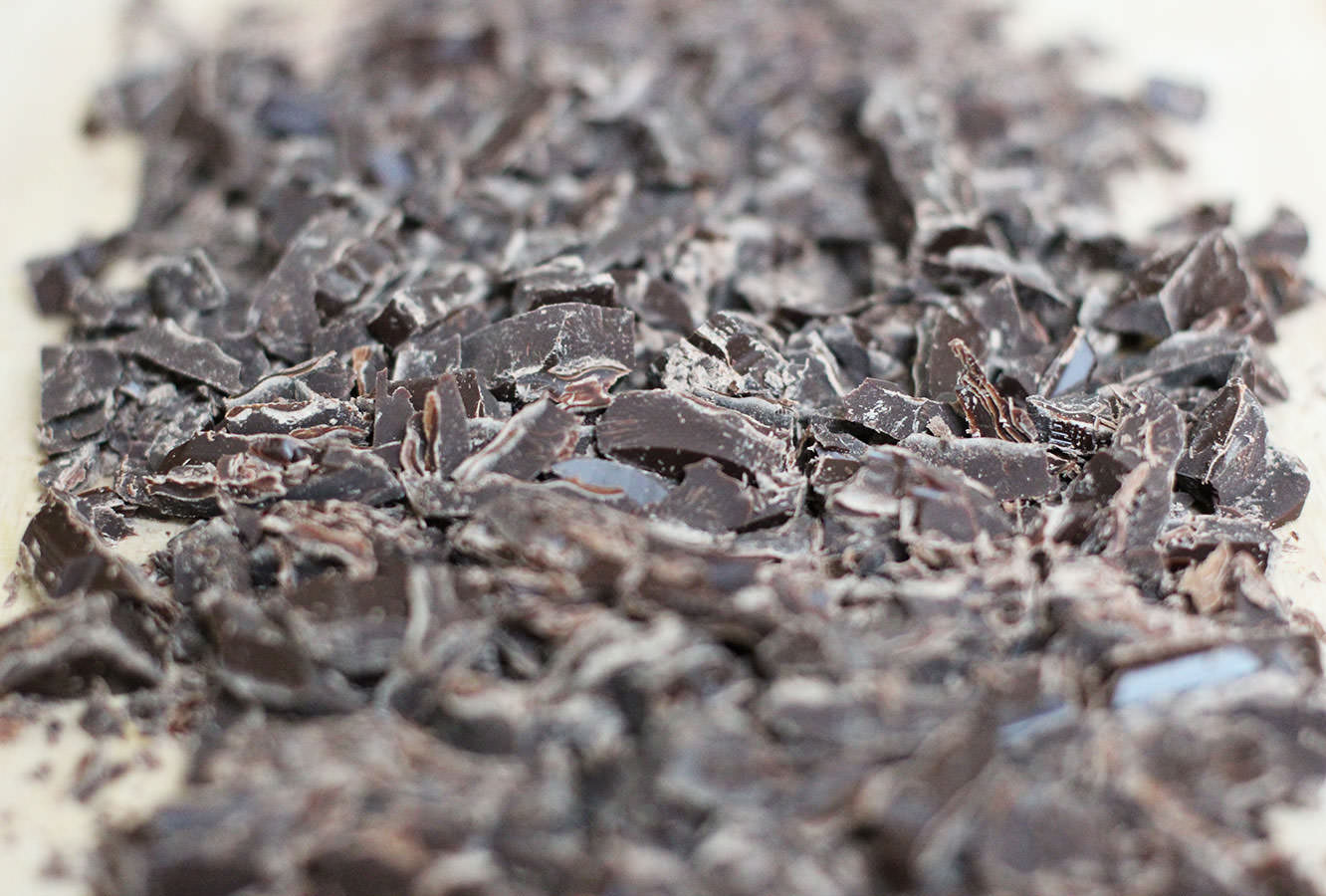 Step one
Chop the dark chocolate finely using a bread knife. Resist the urge to eat it all.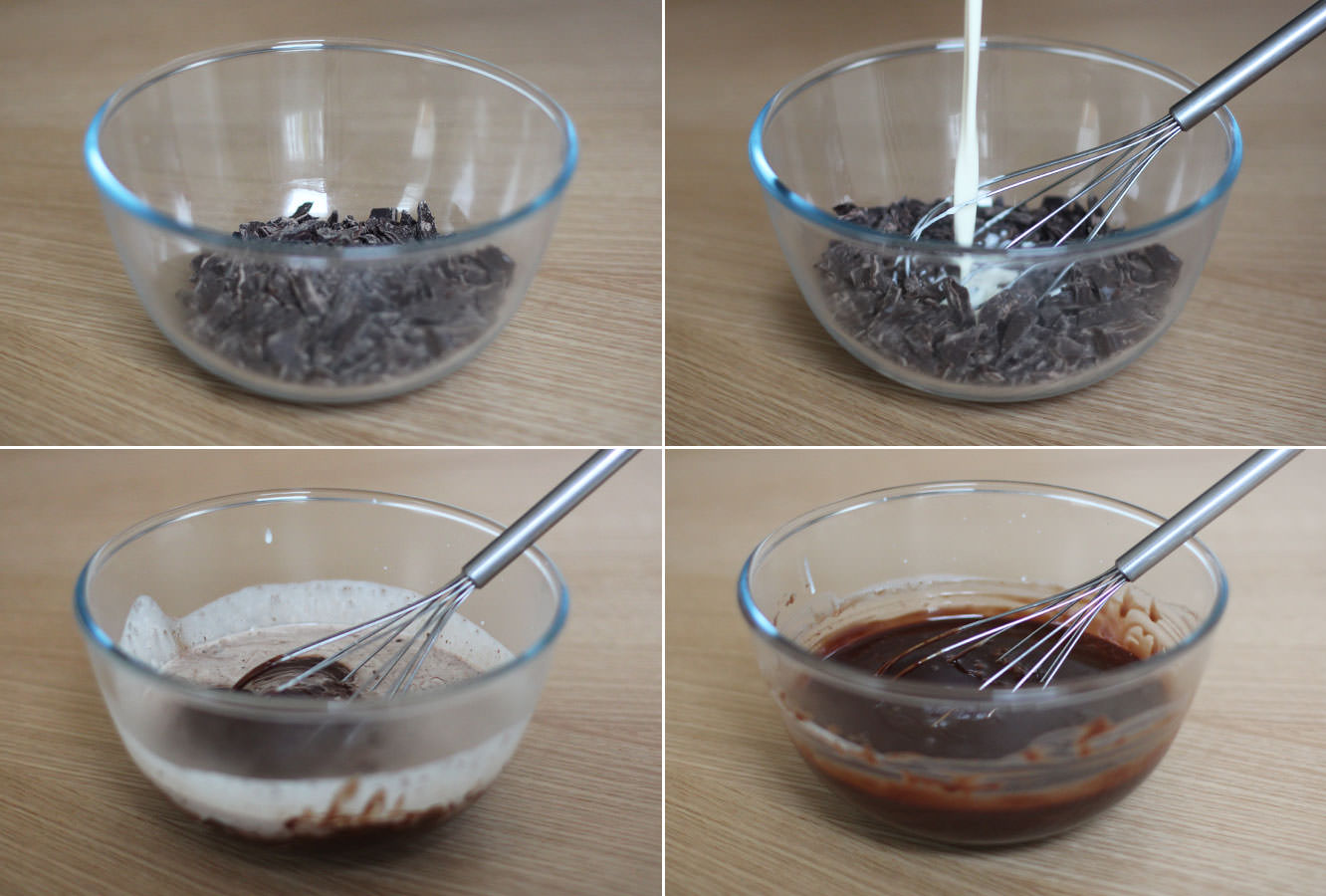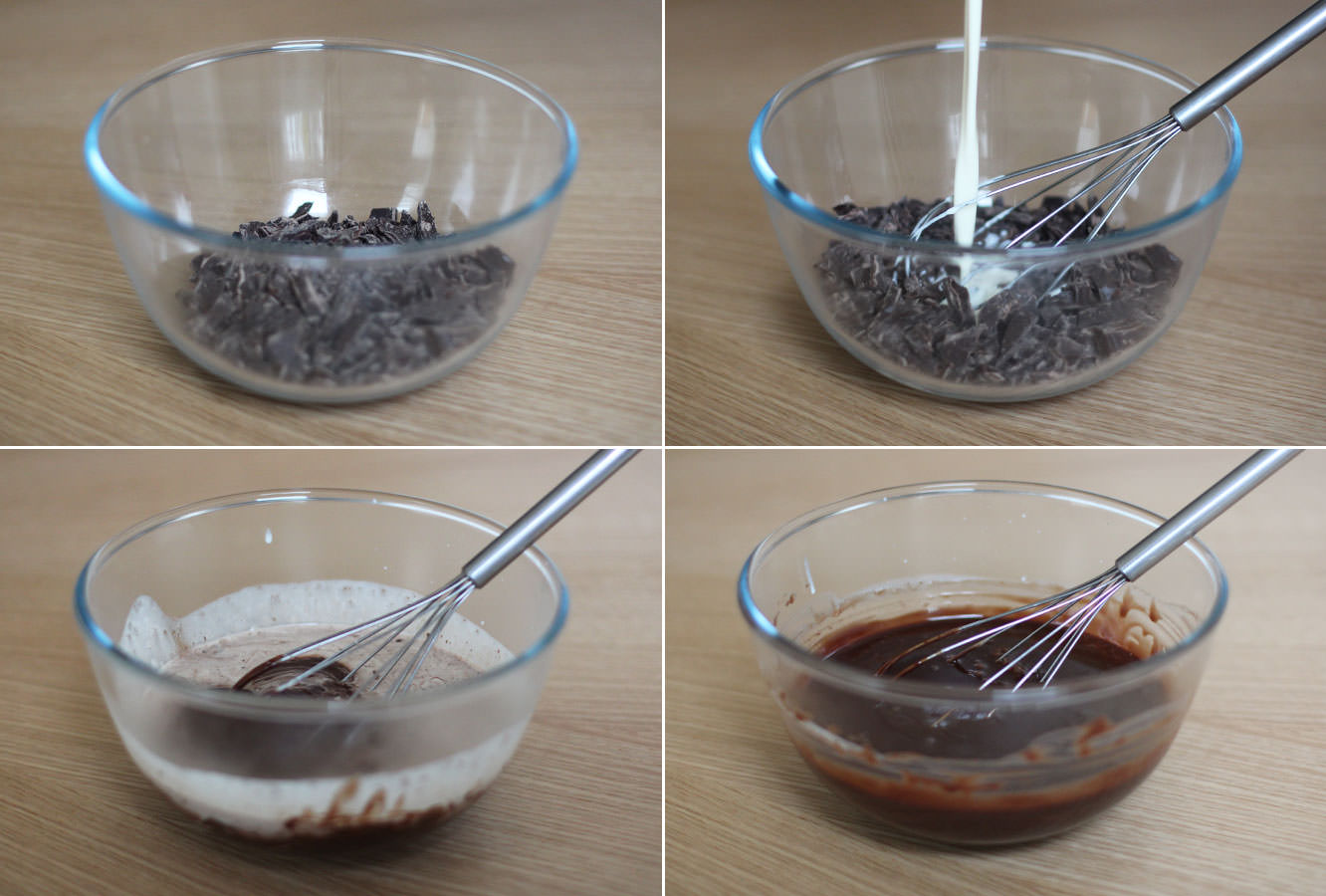 Step two
Heat the cream and butter gently in a saucepan. Wait until it starts to bubble and steam dances across the surface. There is no need to let it boil, as Mary Berry always says – chocolate melts in a child's pocket.
Step three
Take the cream off the heat and whisk into the chocolate until fully melted. Place in the fridge to speed up the setting process.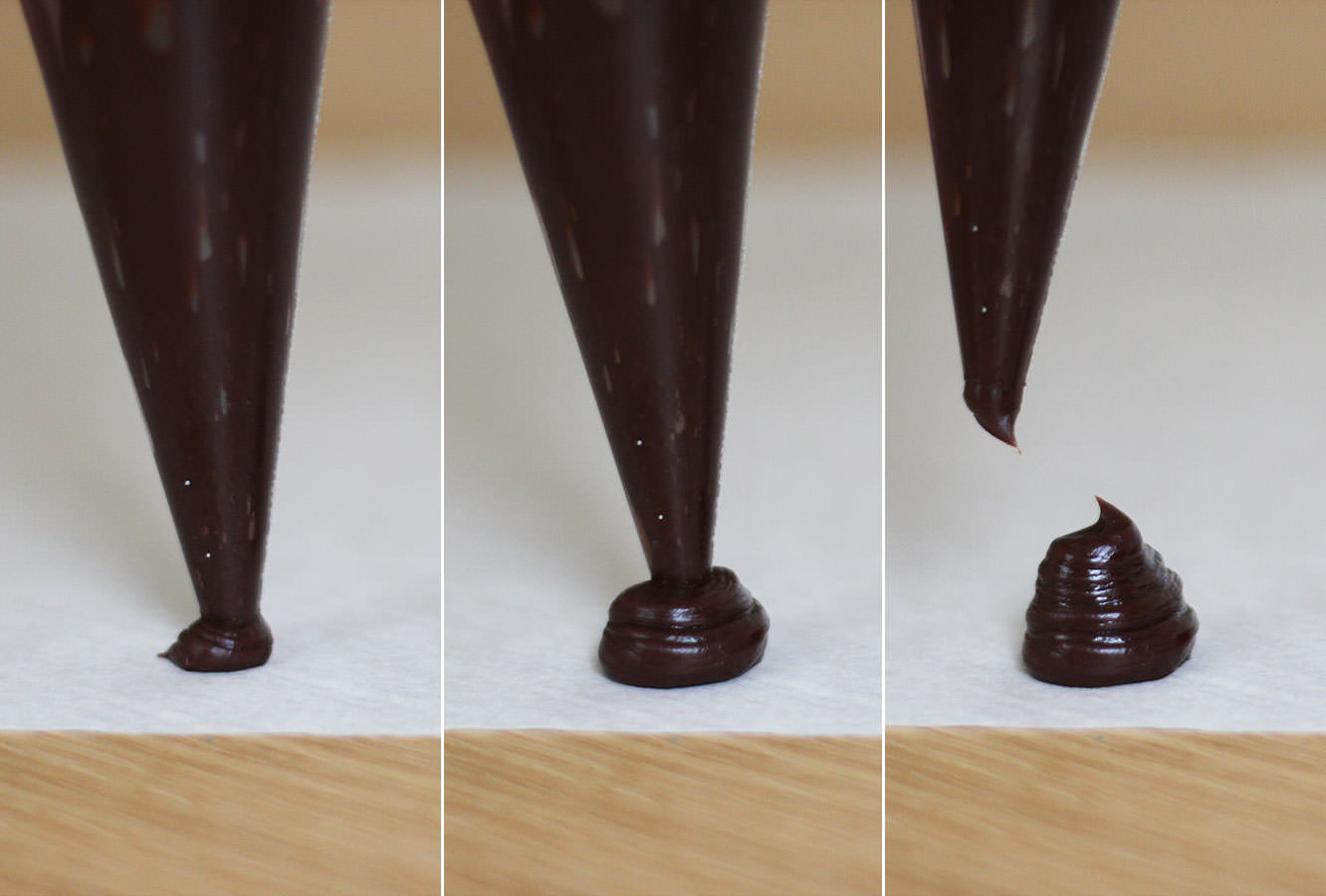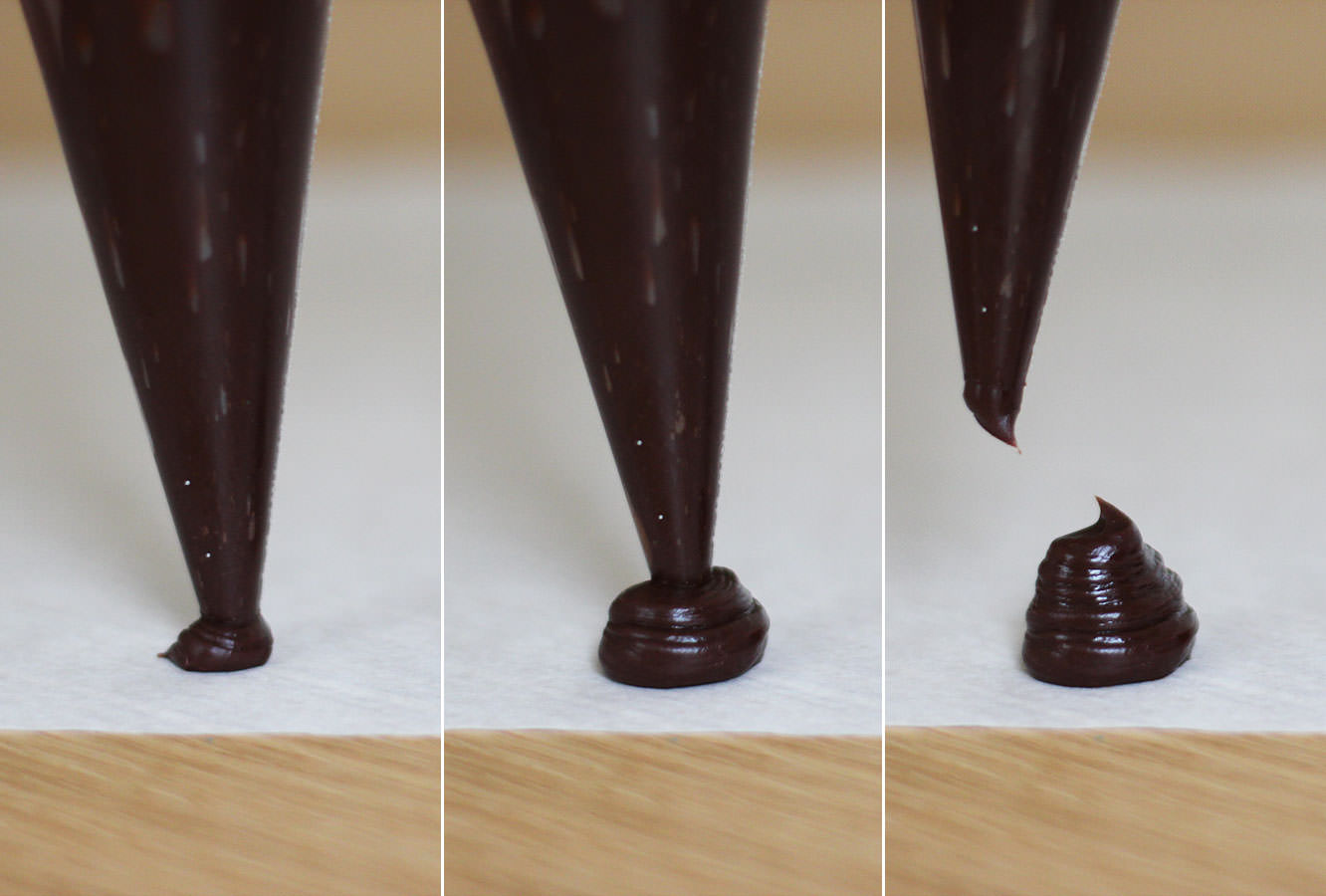 Step four
Check regularly on the truffle mix, don't let it harden fully. Once a spoonful holds its shape when dropped onto the rest of the mixture it's pipe-able.
Place into a piping bag, and, holding it perpendicular to the greaseproof paper (which you have put down as instructed, um, nowhere in this post) squeeze downwards. Don't worry if these are a bit misshapen, it's just to make sure they're roughly the same size.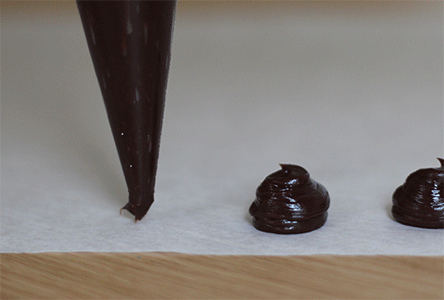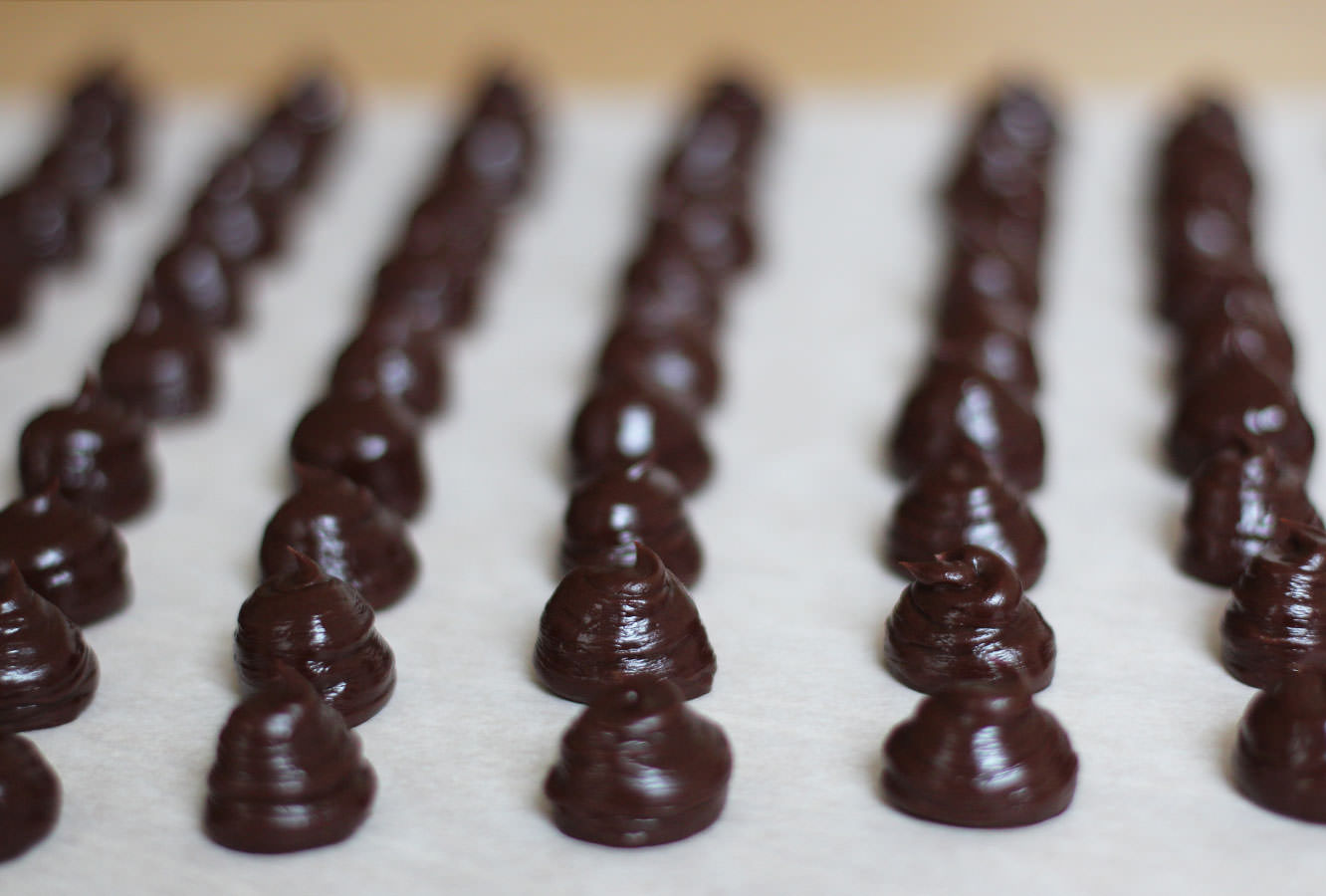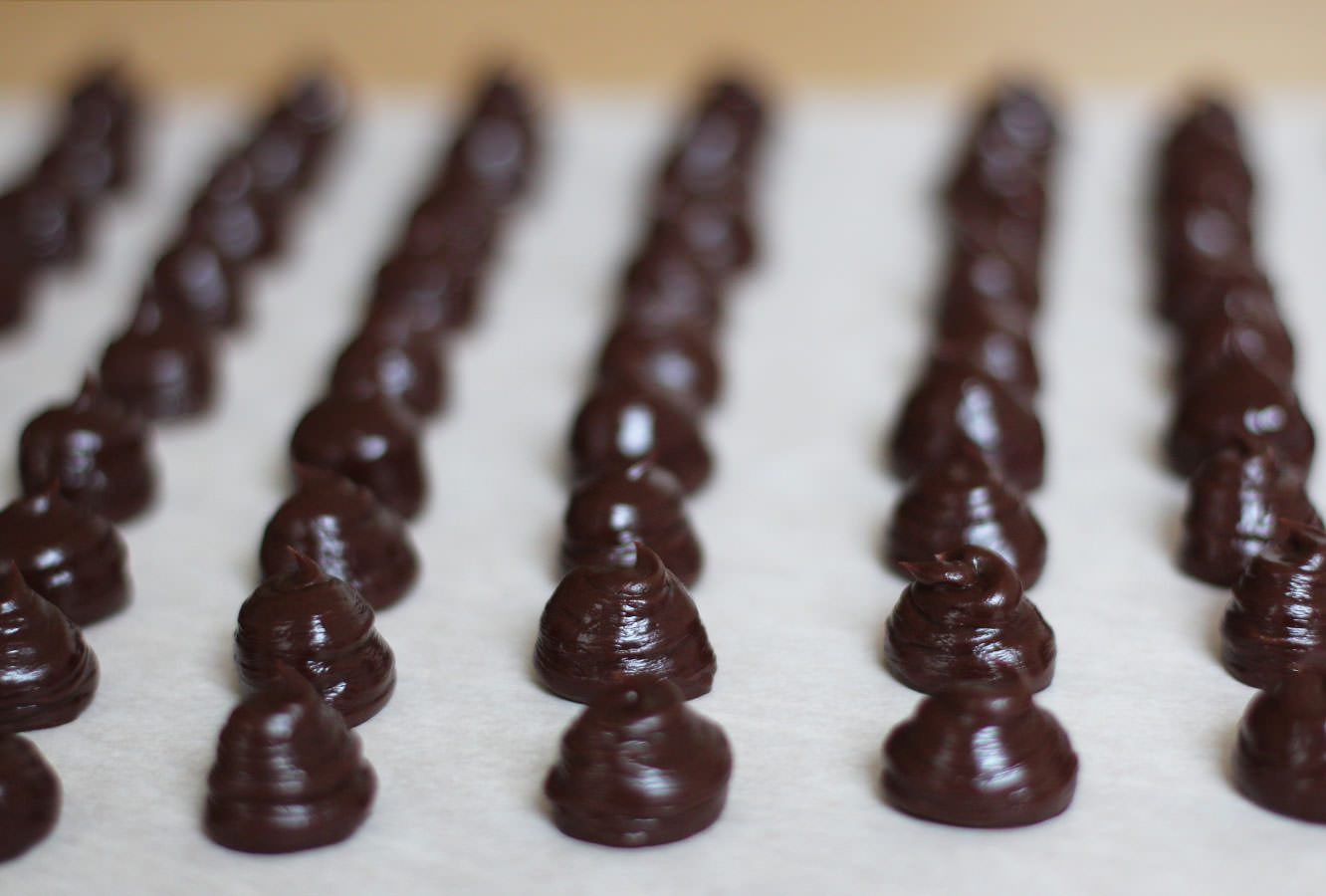 Step five
Pipe pipe pipe.
Leave to set a bit longer, preferably with a window open to cool the truffle down quickly. The truffles won't thank your winter central heating.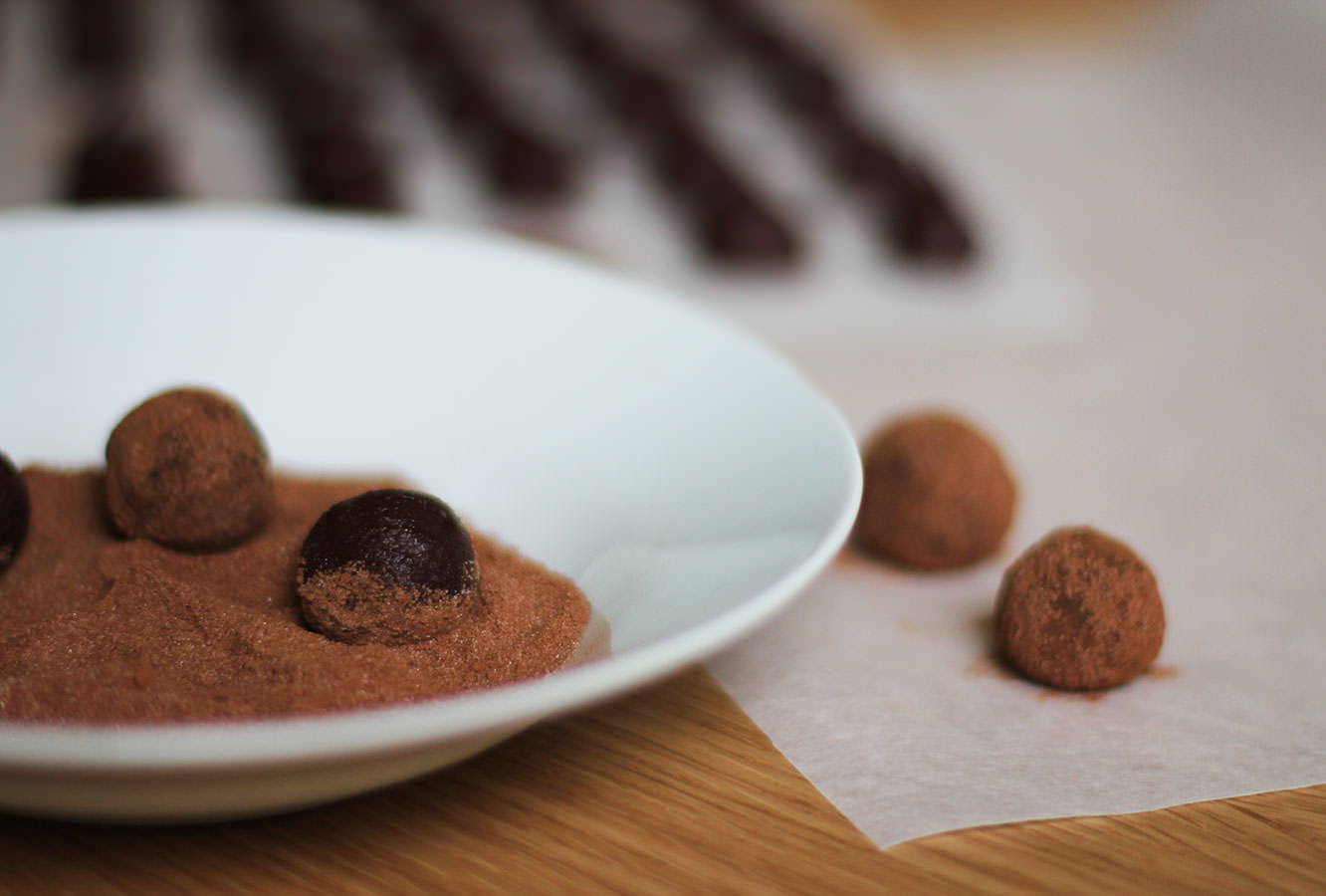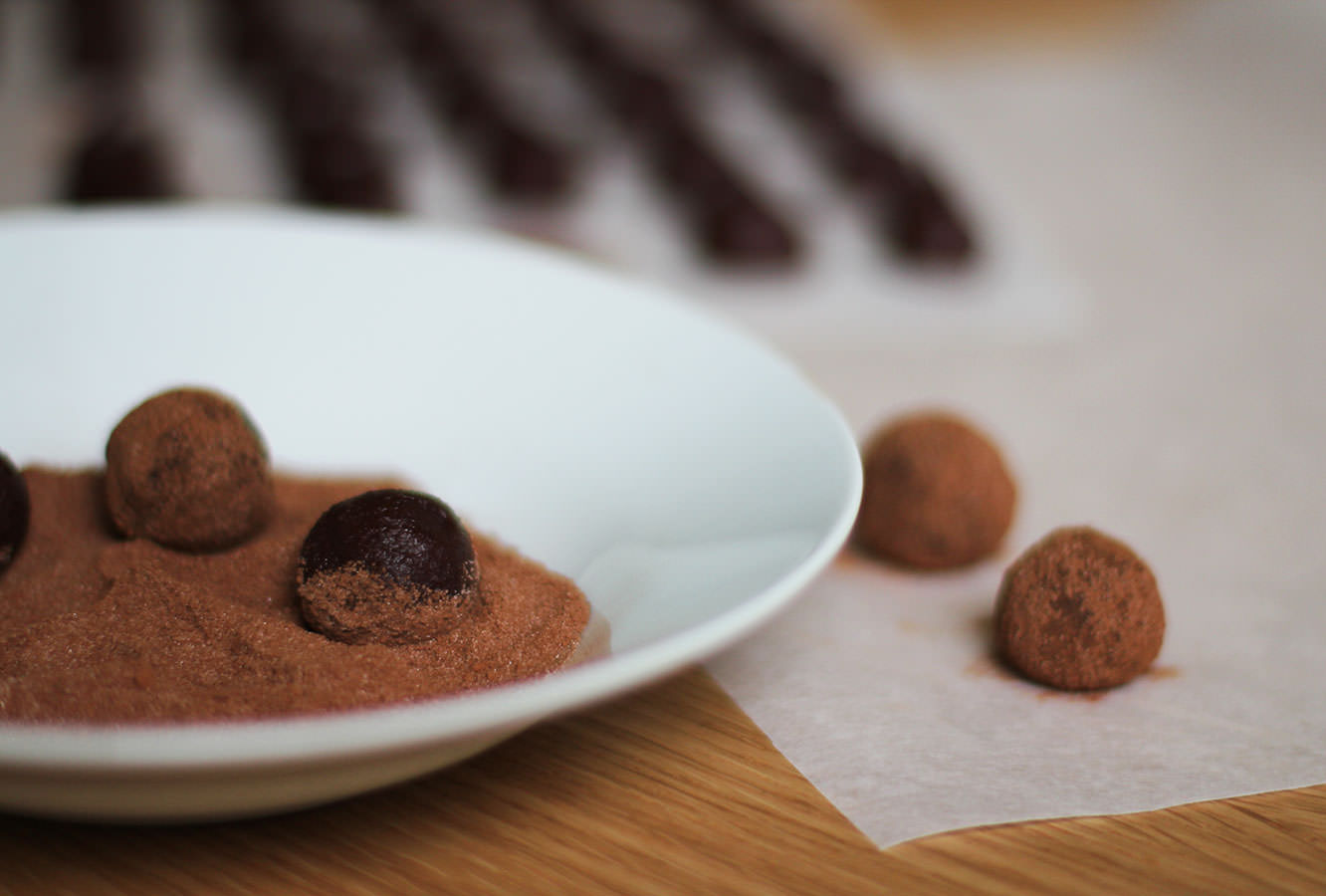 Step six
When the truffles are set roll them into balls. You will need fairly cold hands for this, so rinse them in cold water.
Step seven
Dust the truffles in cocoa and caster sugar. I mixed these at random so I'm not sure on quantities, but I used about two thirds caster sugar to a third cocoa powder.
I dusted as I rolled, as hands warm the outside of the truffles so the caster sugar will stick.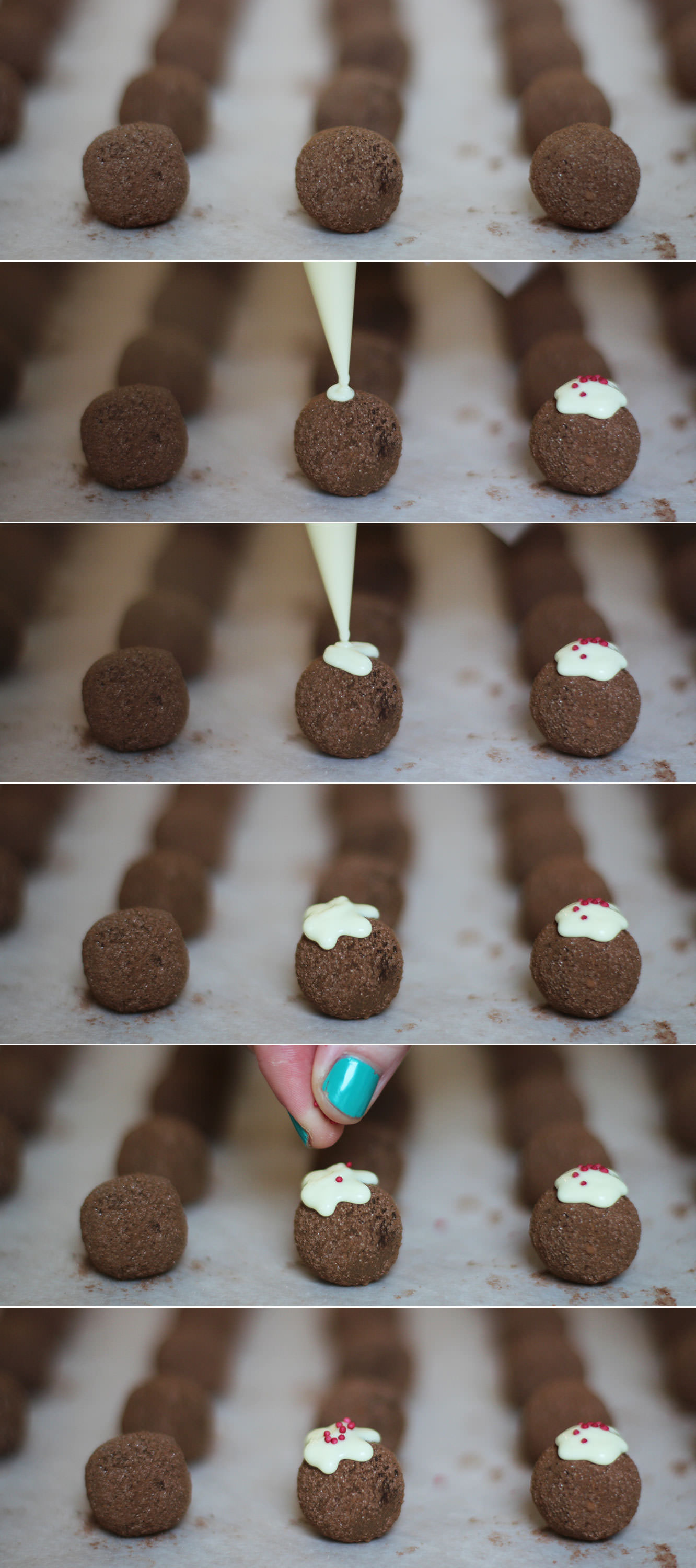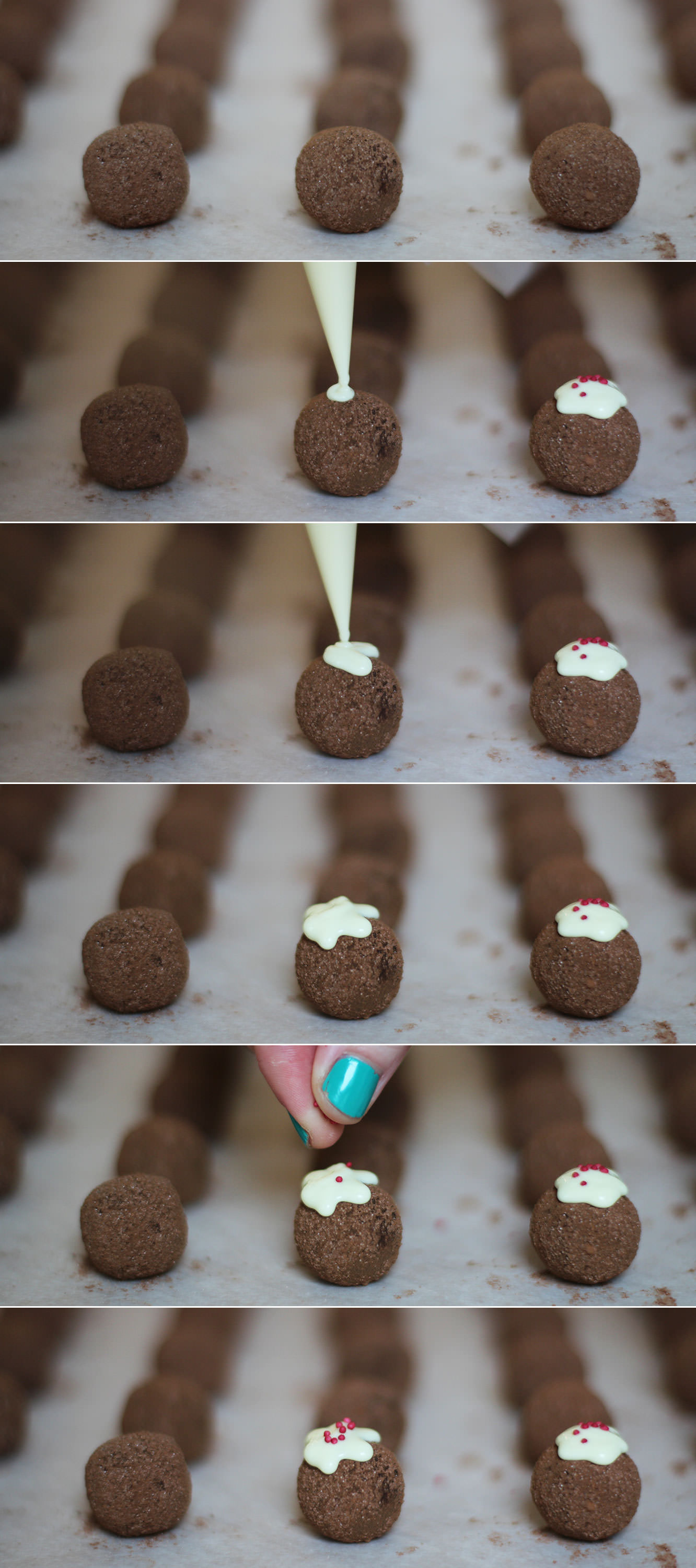 Step eight
Melt the white chocolate slowly in the microwave, pipe little splodges and drop some red sprinkles on top. I got these from Sainsbury's, so not too hard to track down.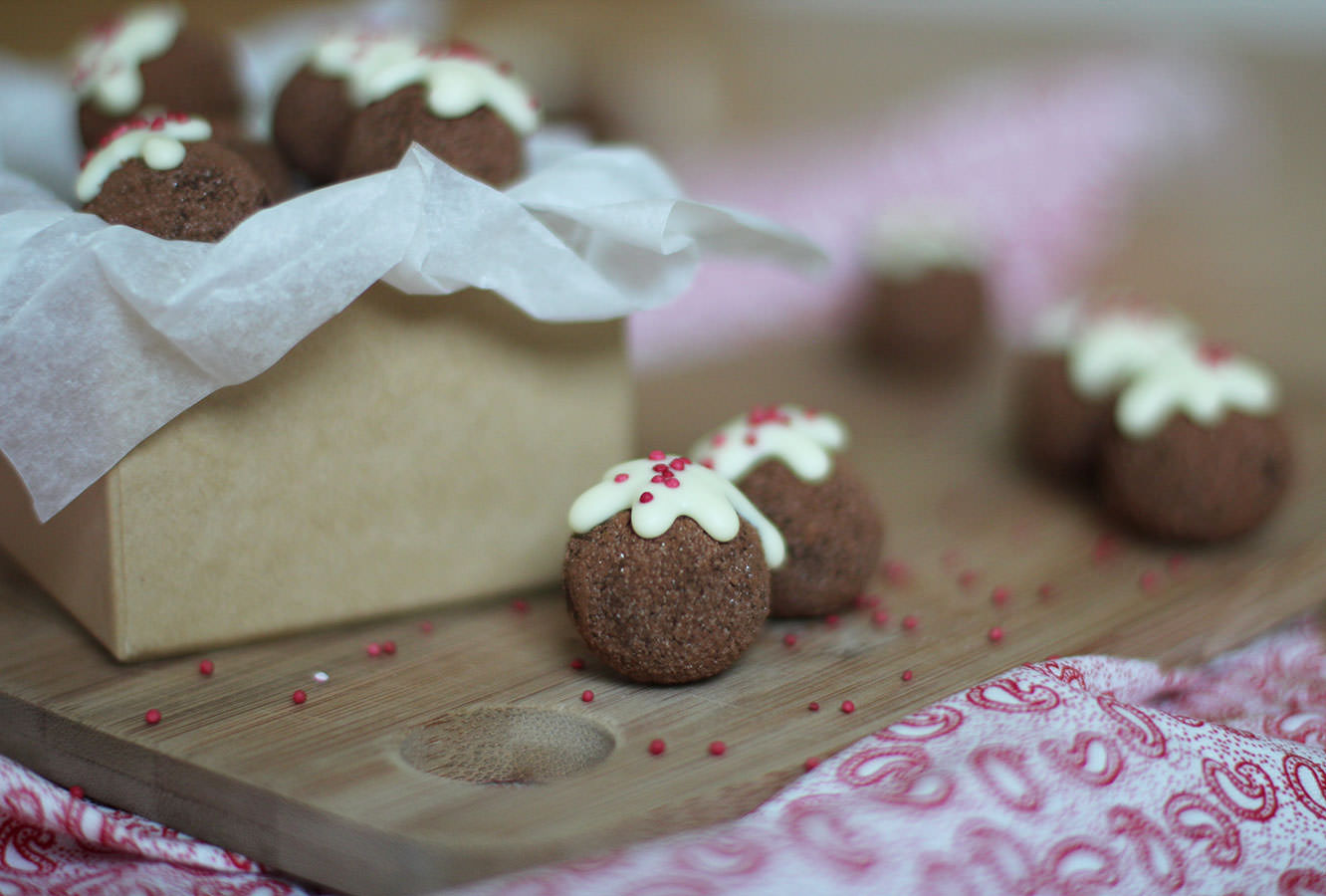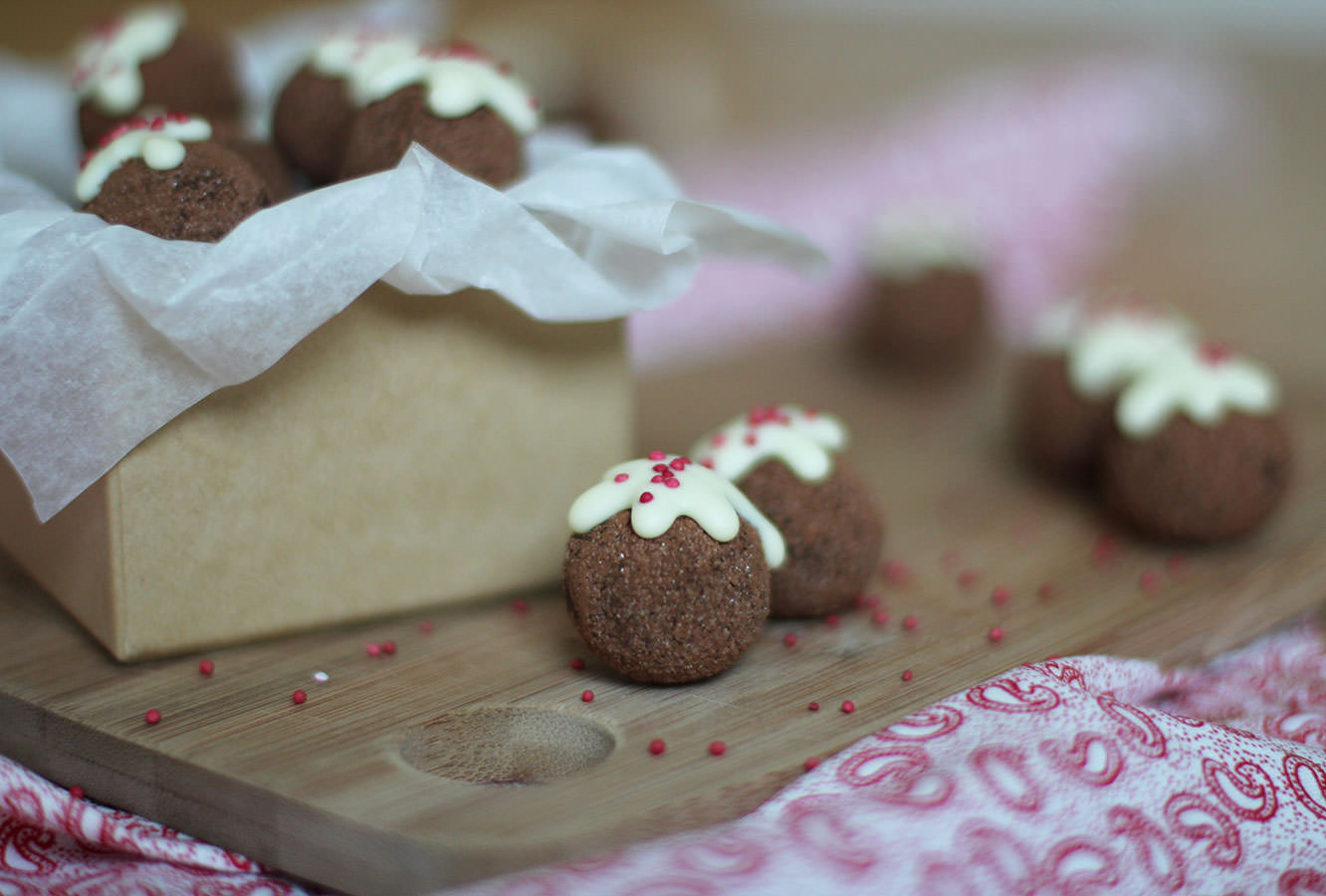 Leave the white chocolate to set and pack away your truffles into little bags or boxes and spread the Christmas (or Birthday) cheer!