This weekend saw the baby shower of a rather lovely lady by the name of Anna. You may (but probably won't) remember us celebrating Anna's hen party a while back, well now she's about to pop a sprog would you believe?
Anna is a rather large fan of gnomes. Yeah, that was my reaction too, but you learn to embrace it after a while…she's very endearing that way. Well, our friend Taylor (party planner extraordinaire and all round kindred spirit when it comes to carrying things out to obsessive levels of detail) decided to throw Anna a woodland themed shower. I know right? Cute. I totally took my camera and promptly forgot to take photos of all the lovely things; gingerbread fawns, woodland creature bunting, sausage roll snails and toadstool cupcakes to name just a few.
Anyway, other than baking some little flowerpot grassy gnome type cupcakes, I decided my contribution would be to carry the theme into my present and make a small selection of woodland characters to entertain baby upon her arrival into the world.
So here's how to make your very own arsenal of woodland animal finger puppets, with a downloadable template of course.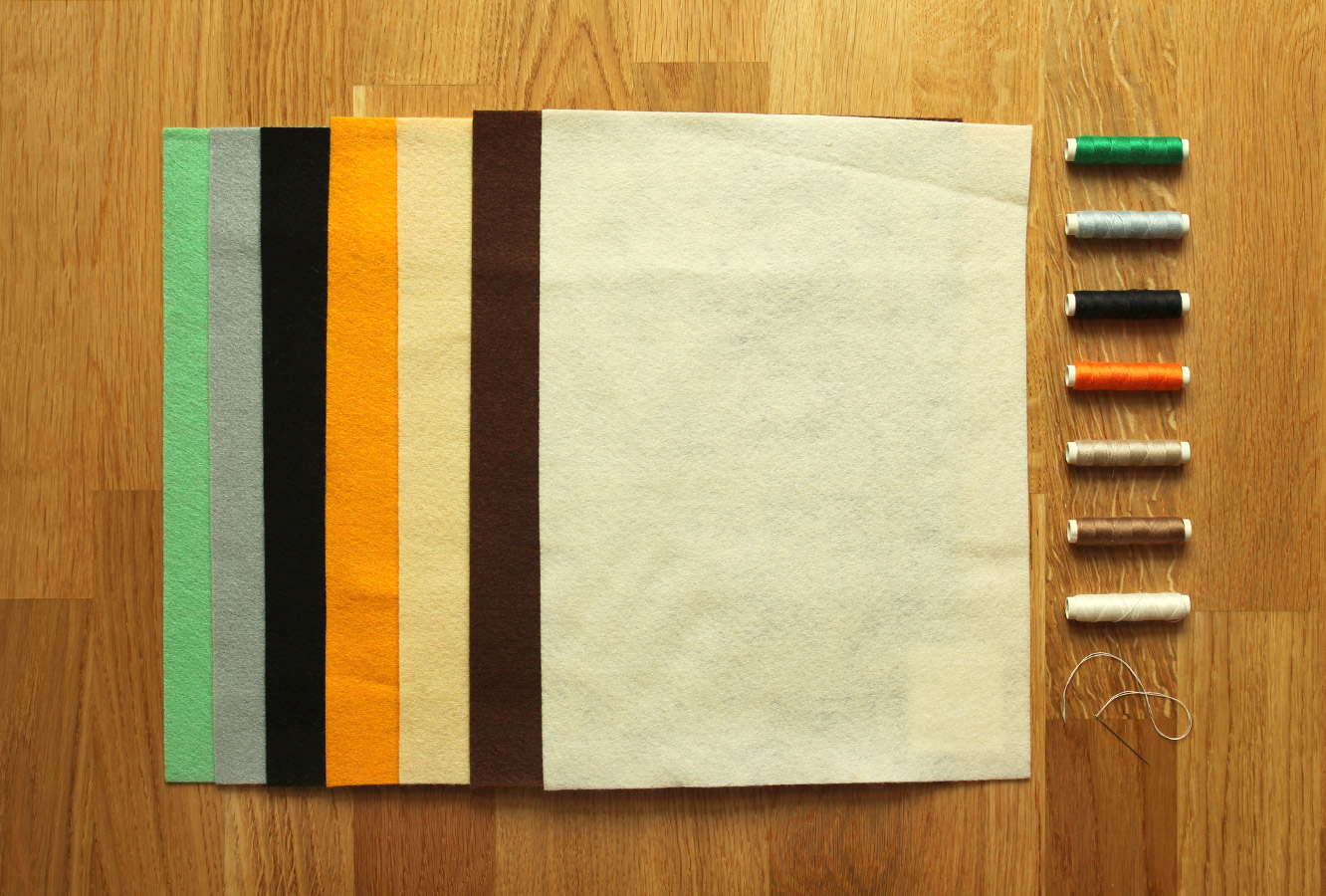 You will need
Felt (for the patterns I have provided you need brown, beige, white, black, grey and orange)
Thread in corresponding colours
A needle
This free downloadable template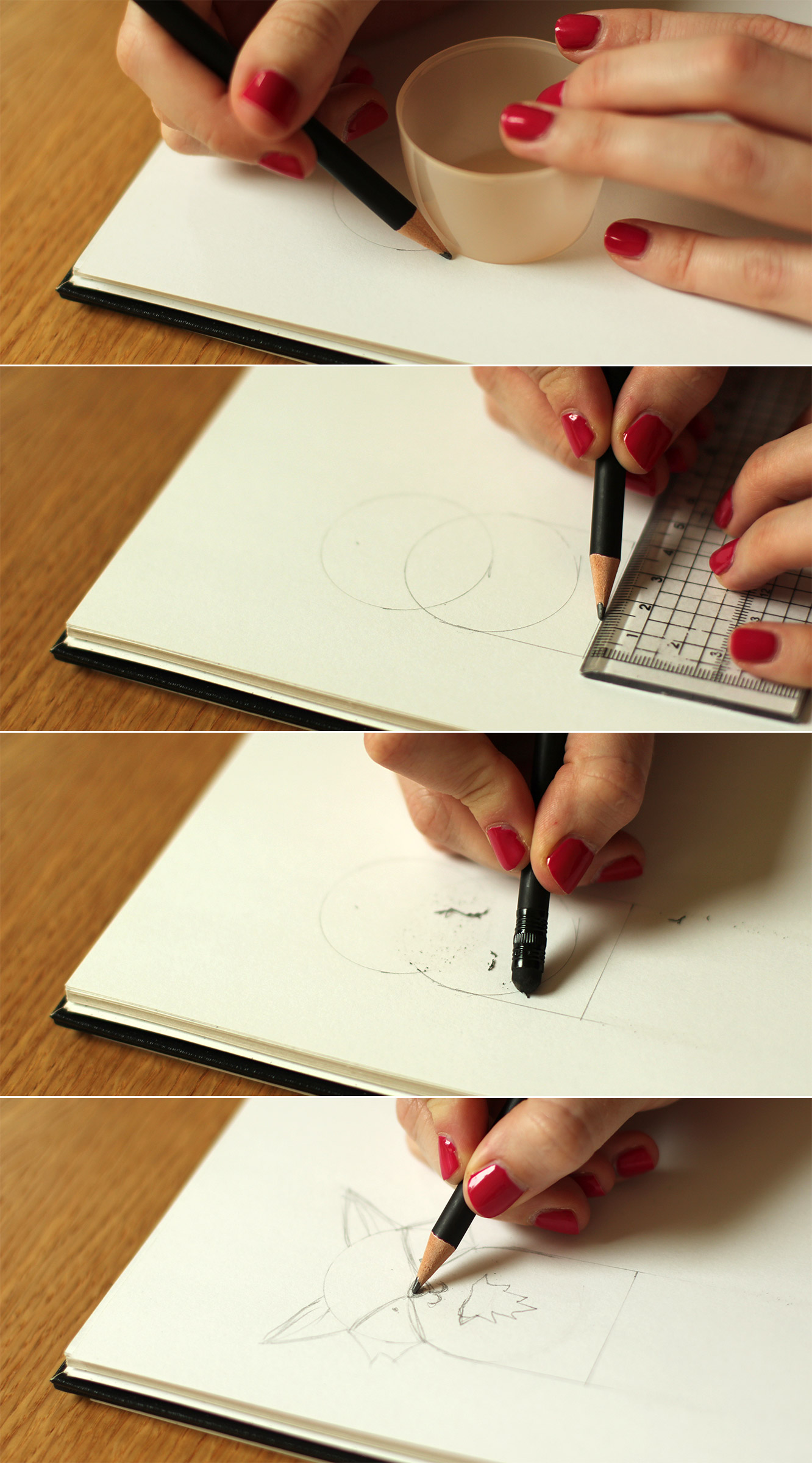 Step one
This is entirely optional. If you want to draw your own characters (or expand on the set I've provided) You will need to draw out a few designs. I used a deodorant can lid and a ruler to keep basic shape of my characters consistent.
If you want to cheat you could just trace the shape off the printable and add your own features to it.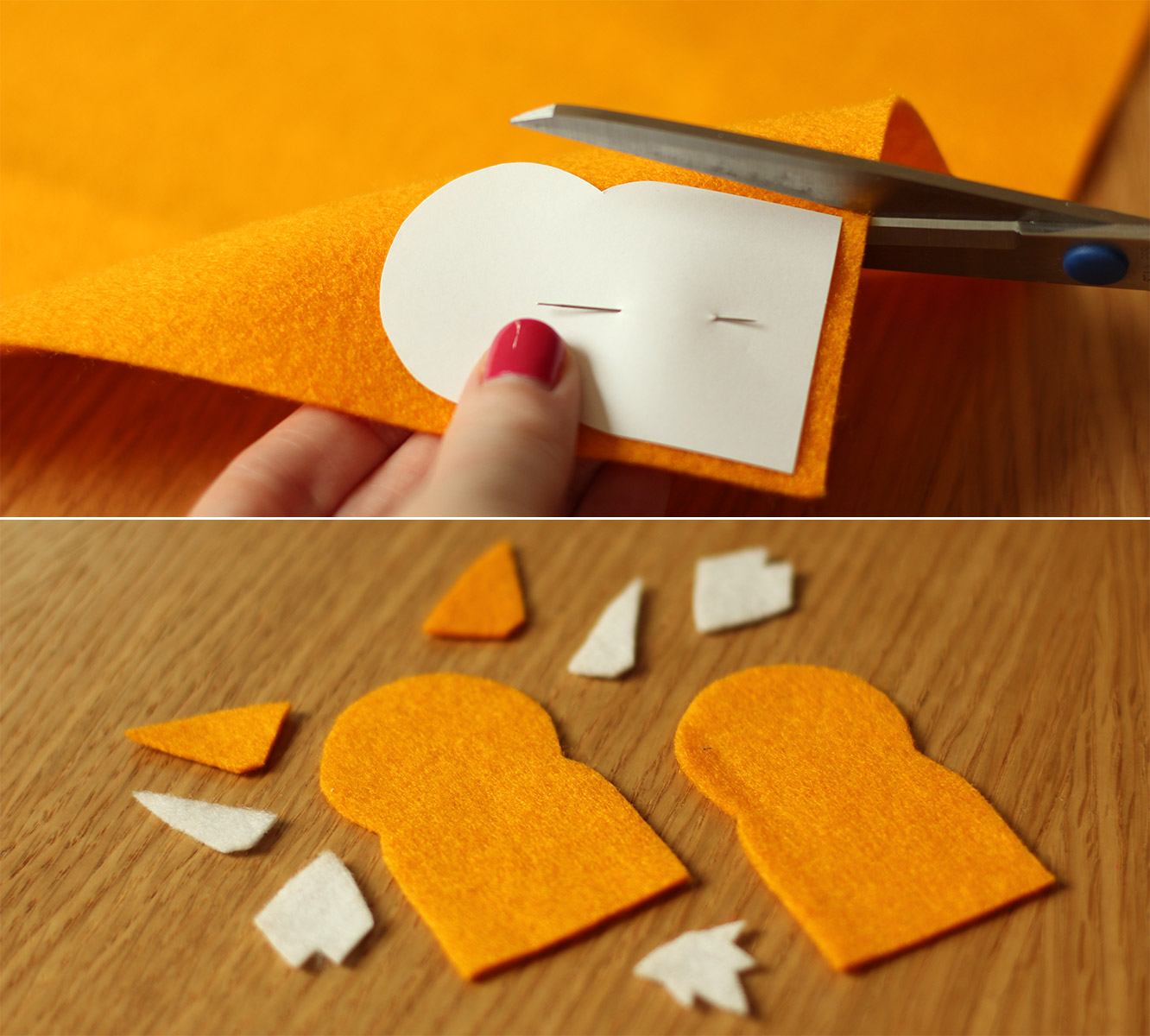 Step two
Cut out all the shapes in the relevant coloured felt.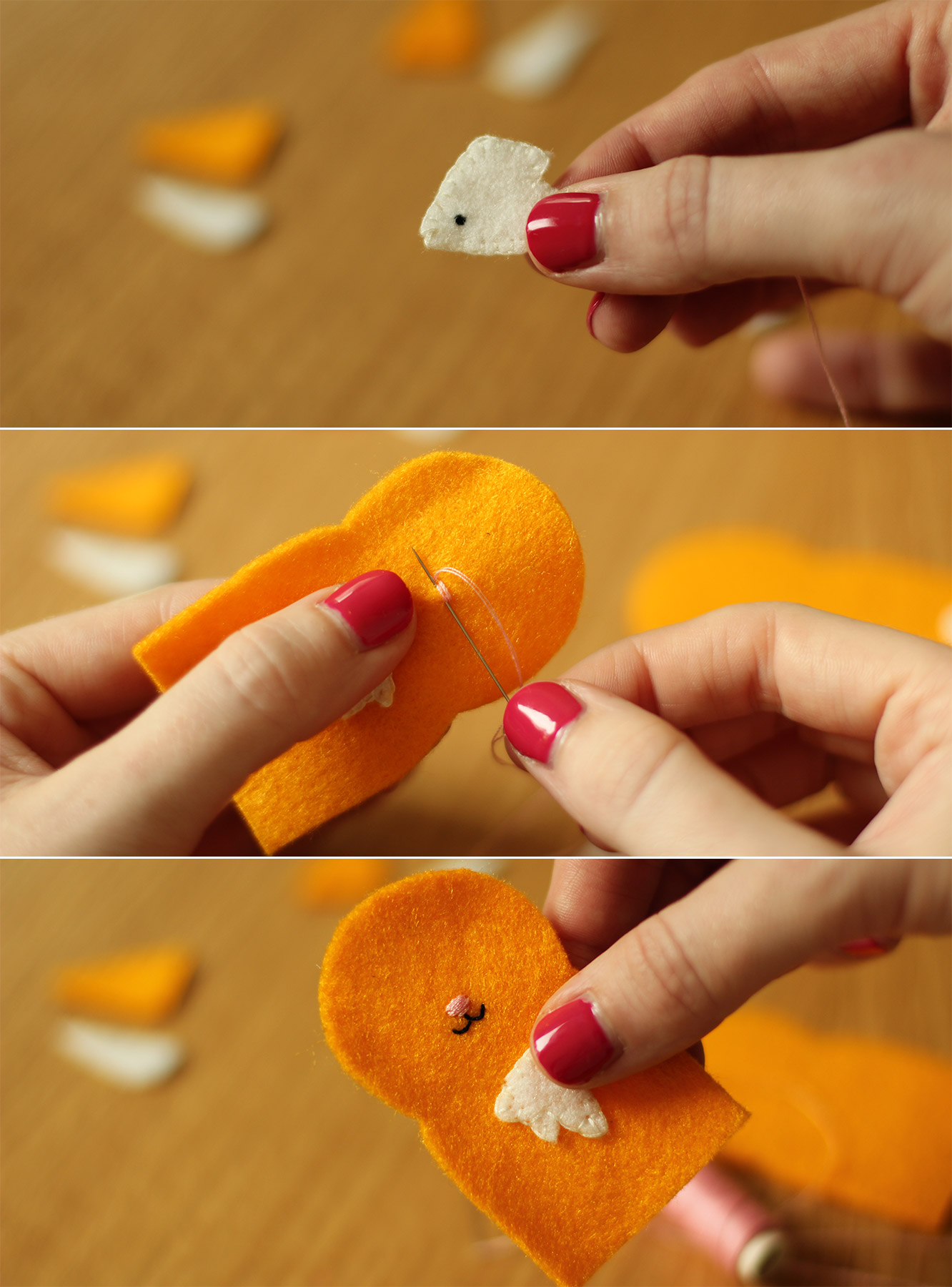 Step three
Sew on the faces, I just used simple stitches overlapping them for the noses and just a little line of backstitch for the mouths. No fancy embroidery techniques here.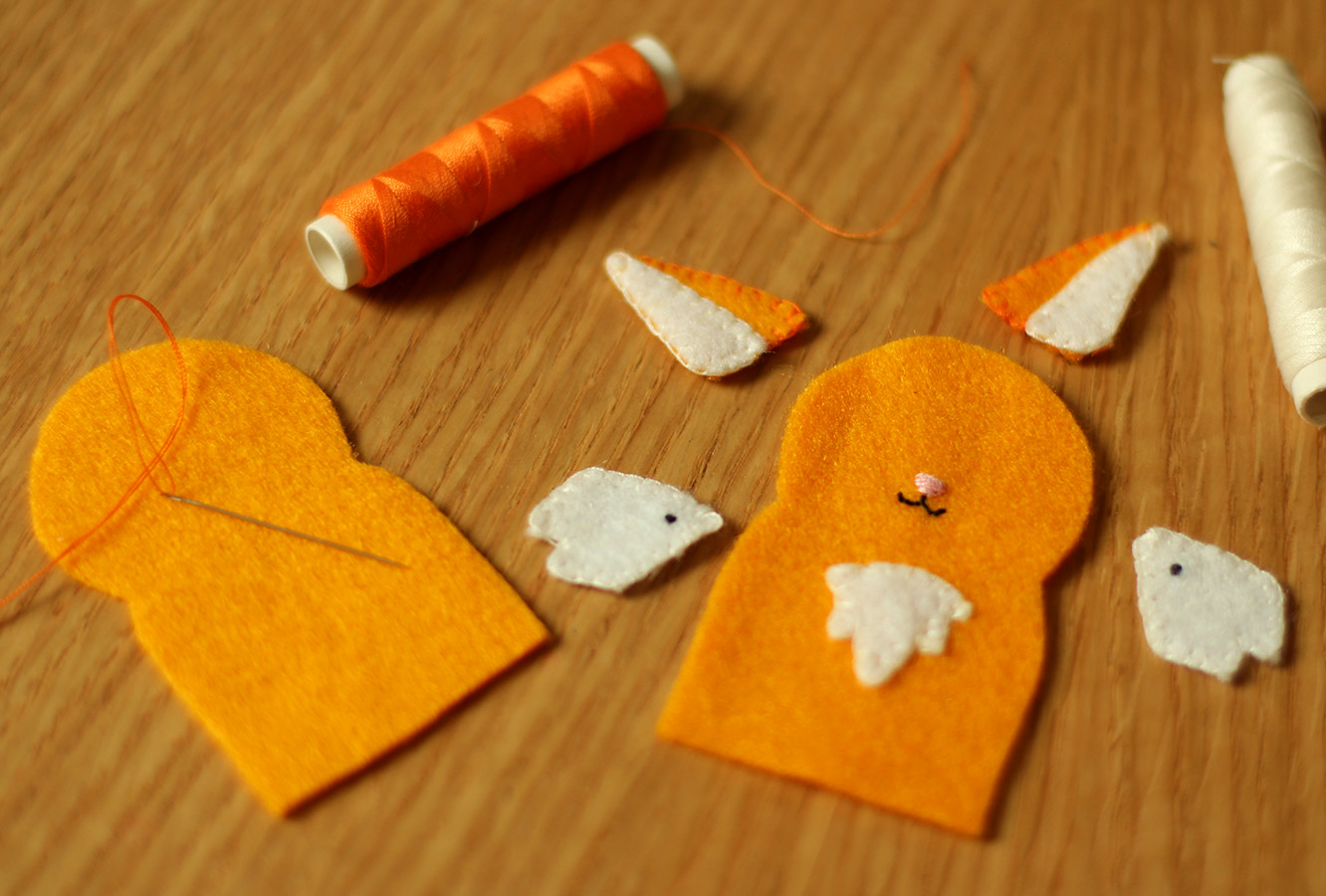 Step four
Edge all the remaining features/bits of fur with blanket stitch (see below). You will notice that for the fox I sewed the tummy fur straight onto the puppet but left the cheeks separate to glue on later. With the badger I sewed his cheeks straight on because they followed the shape of his face and I just found it less logistically challenging somehow.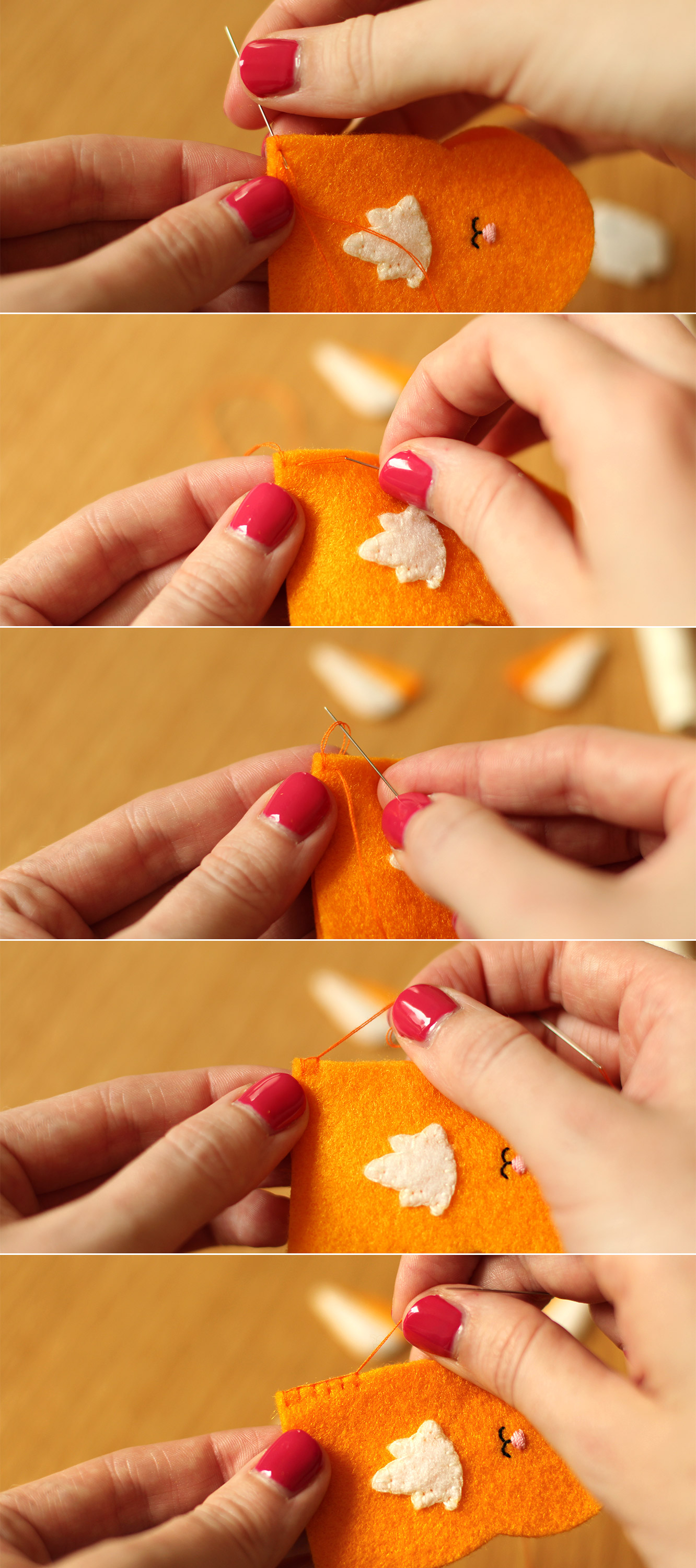 Step five
Blanket stitch the back and front of the puppet together. Utilising the memory bank of primary school sewing club for me, thanks Mrs Gothard, nailed it.
You basically need to put the needle through the felt at the height you want your stitching, and as you pull the thread through catch the loop so that it is held at the top. I'm sure the youtube can furnish you with a useful tutorial if my description and photos fail to do the job.
You need to include the ears as you go round, I just came back through at the top of the first stitch so my loop was on top of the felt to keep the effect going. I know, I wouldn't understand that explanation either.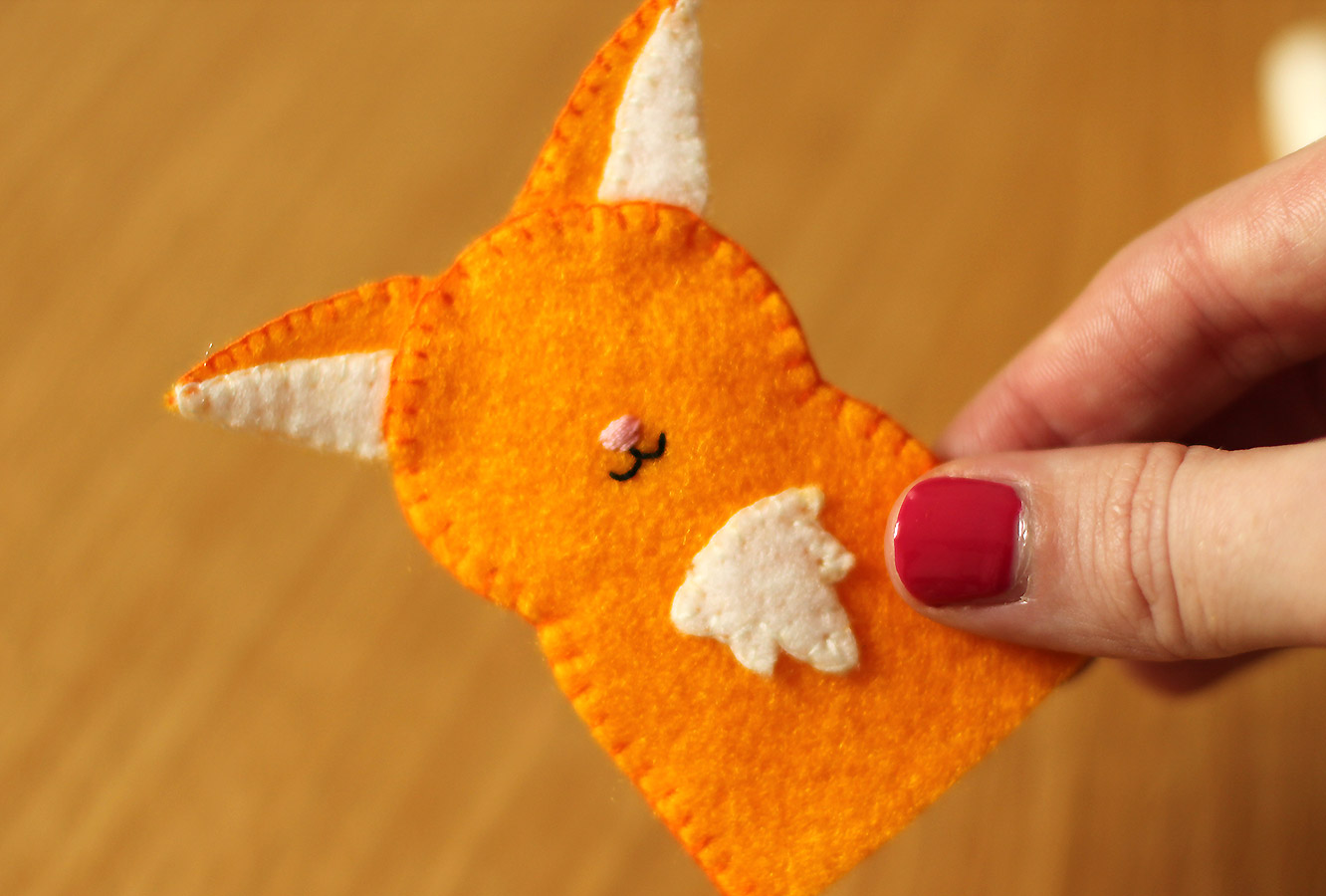 Step six
By this point if you've managed to follow any of my hapless instructions you will have yourself a blind little fox. On second thoughts, maybe we should have just started with the hedgehog.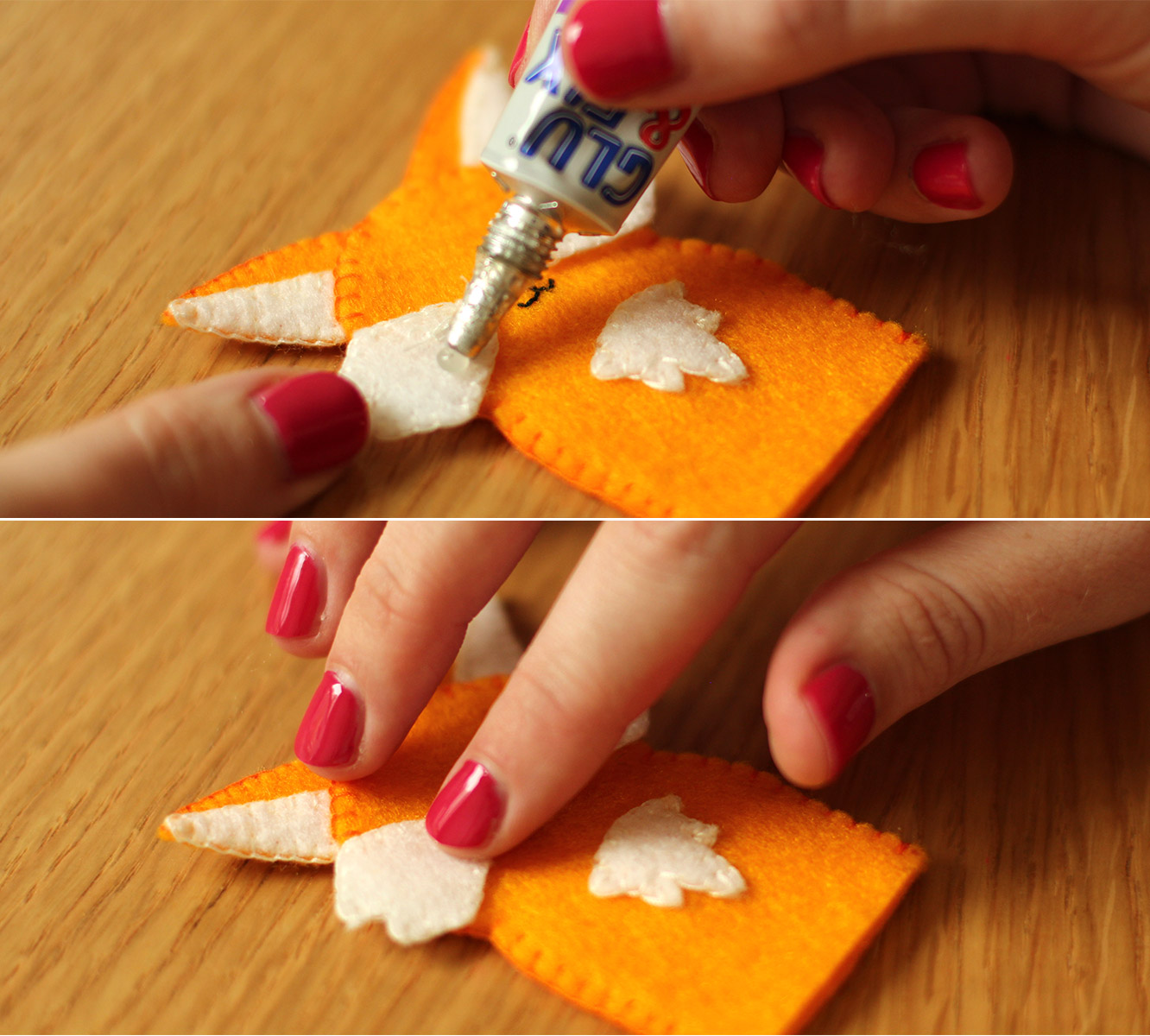 Step seven
It's ok to cheat. Just glue his eyes and fluff on, pop him over a fork or something just to make sure the glue doesn't soak through and seal him shut.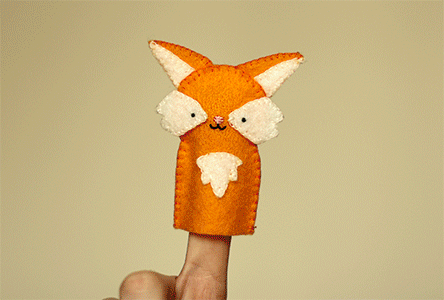 Step eight
Make your fox some furry little friends.