I used to make a cheat's version of this recipe with two packet mixes, and recently I just thought to myself, 'I wonder if this would taste better if I made the batters from scratch'. Oh boy does it.
You just have to find an excuse to make this and eat it warm from the oven with some ice cream. It's very easy and quite a bit more impressive than regular brownies.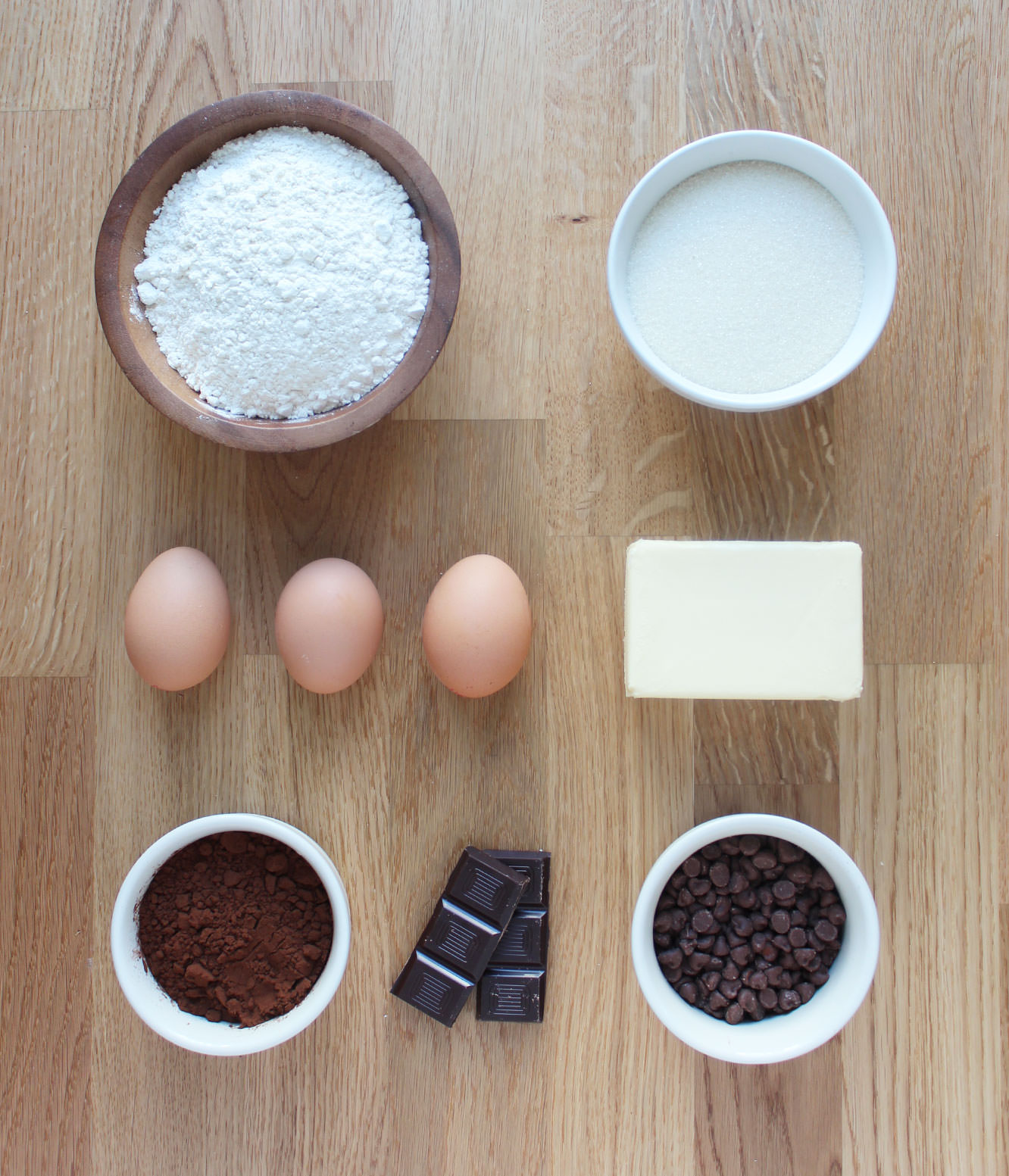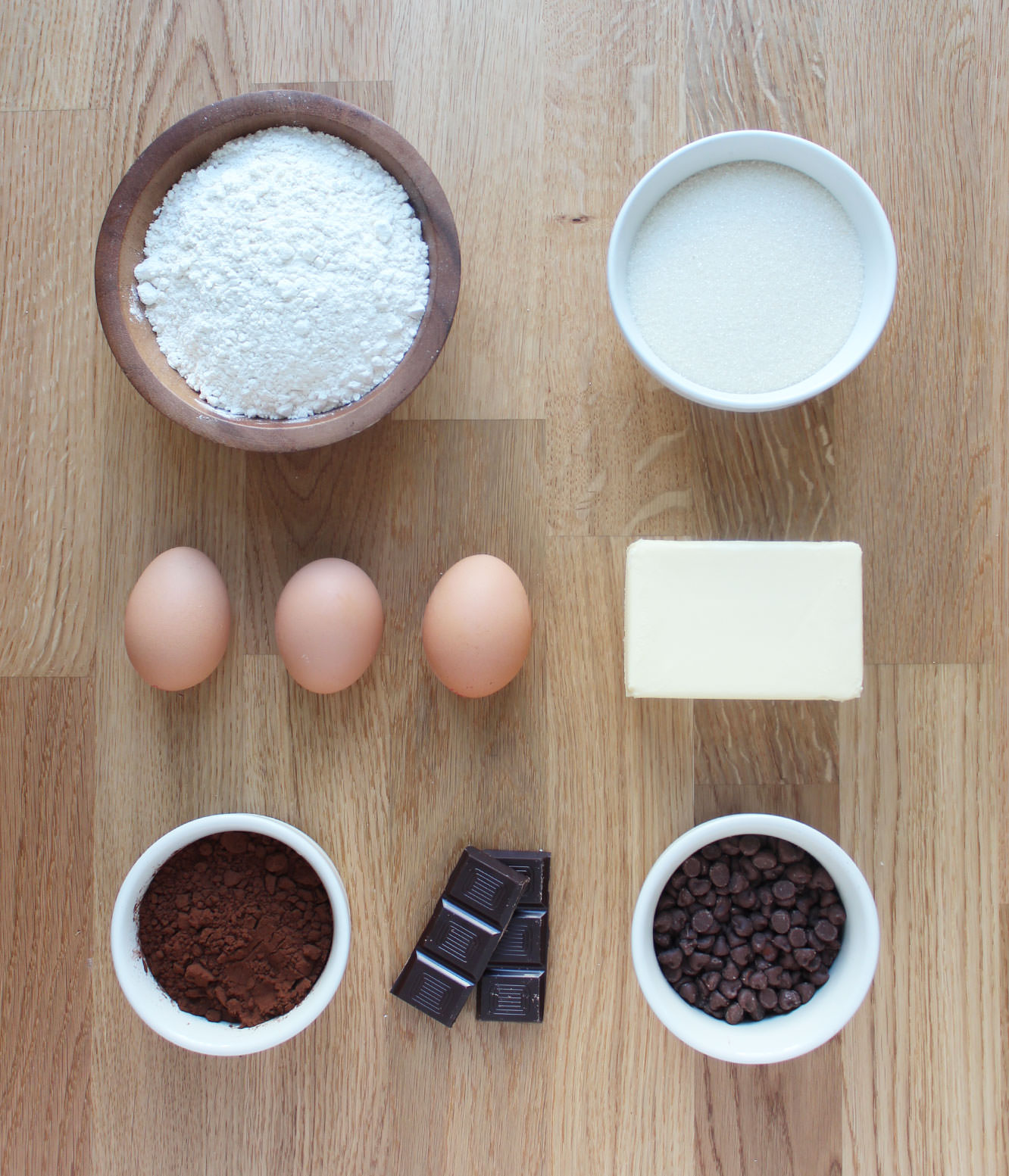 You will need
For the brownie batter:
300g/10.5 oz Caster sugar (golden if you have it)
170g/6 oz Unsalted butter
170g/6 oz Plain flour
45g/1.5 oz Cocoa powder
3 Eggs
1/2 tsp Baking powder
For the cookie dough:
170g/6 oz Plain flour
100g/3.5 oz Soft light brown sugar
100g/3.5 oz Milk chocolate chips
60g/2 oz Unsalted butter
1 Egg
1 tbsp Golden syrup
1/2 tsp Baking powder
Extra
45g/1.5 oz Dark chocolate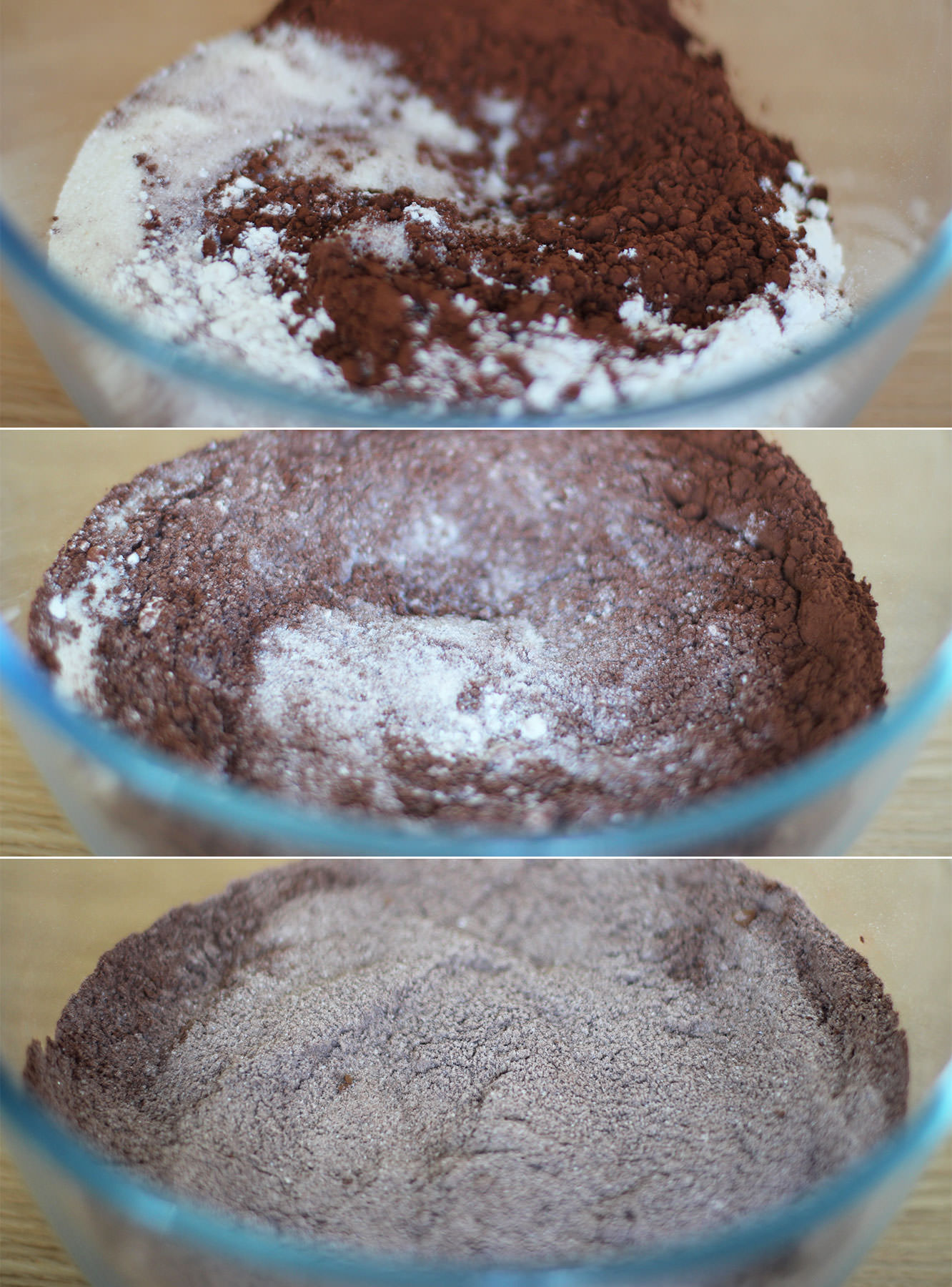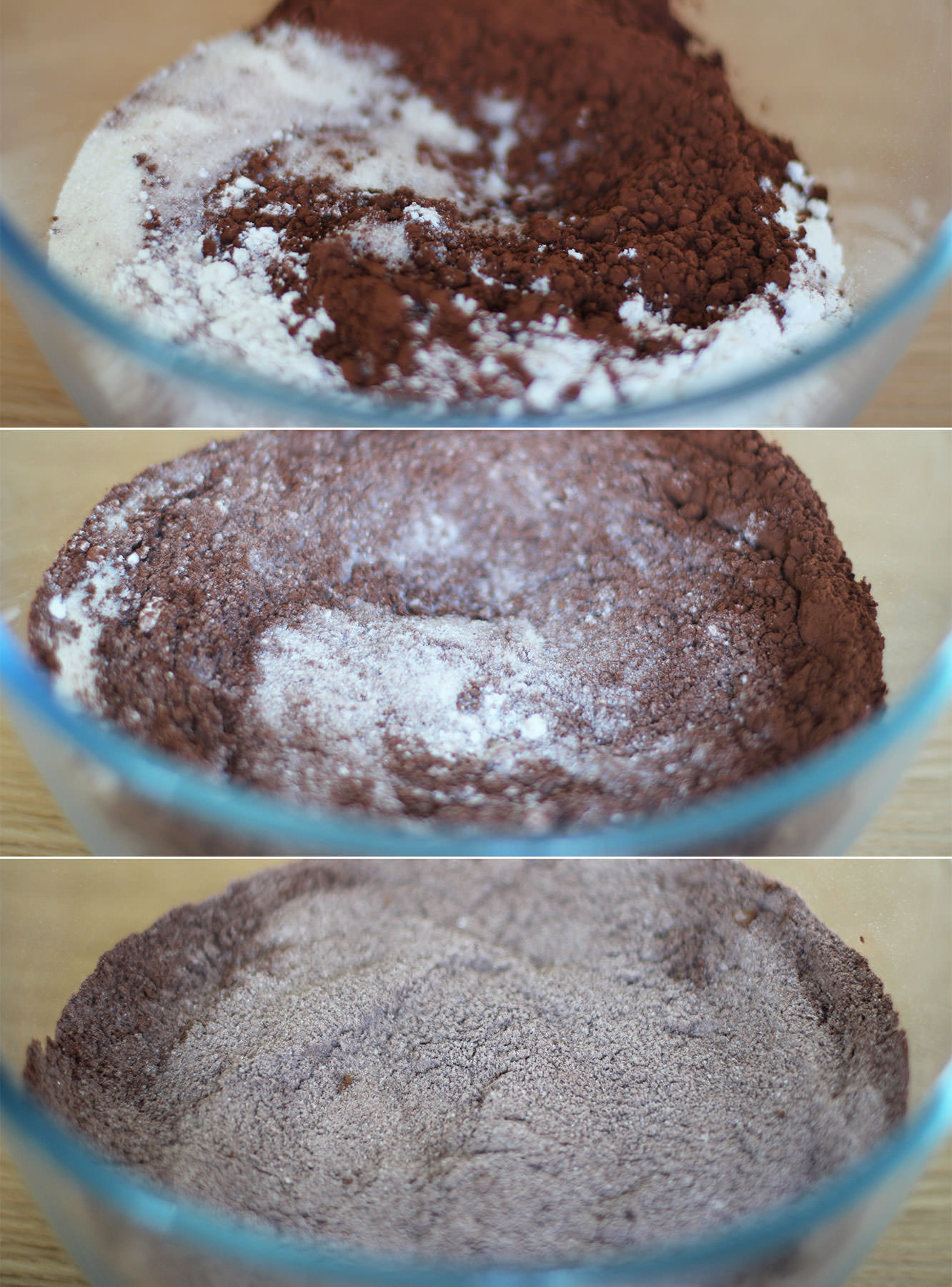 Step one
Starting with the brownie batter, mix together the baking powder, sugar, flour and cocoa powder.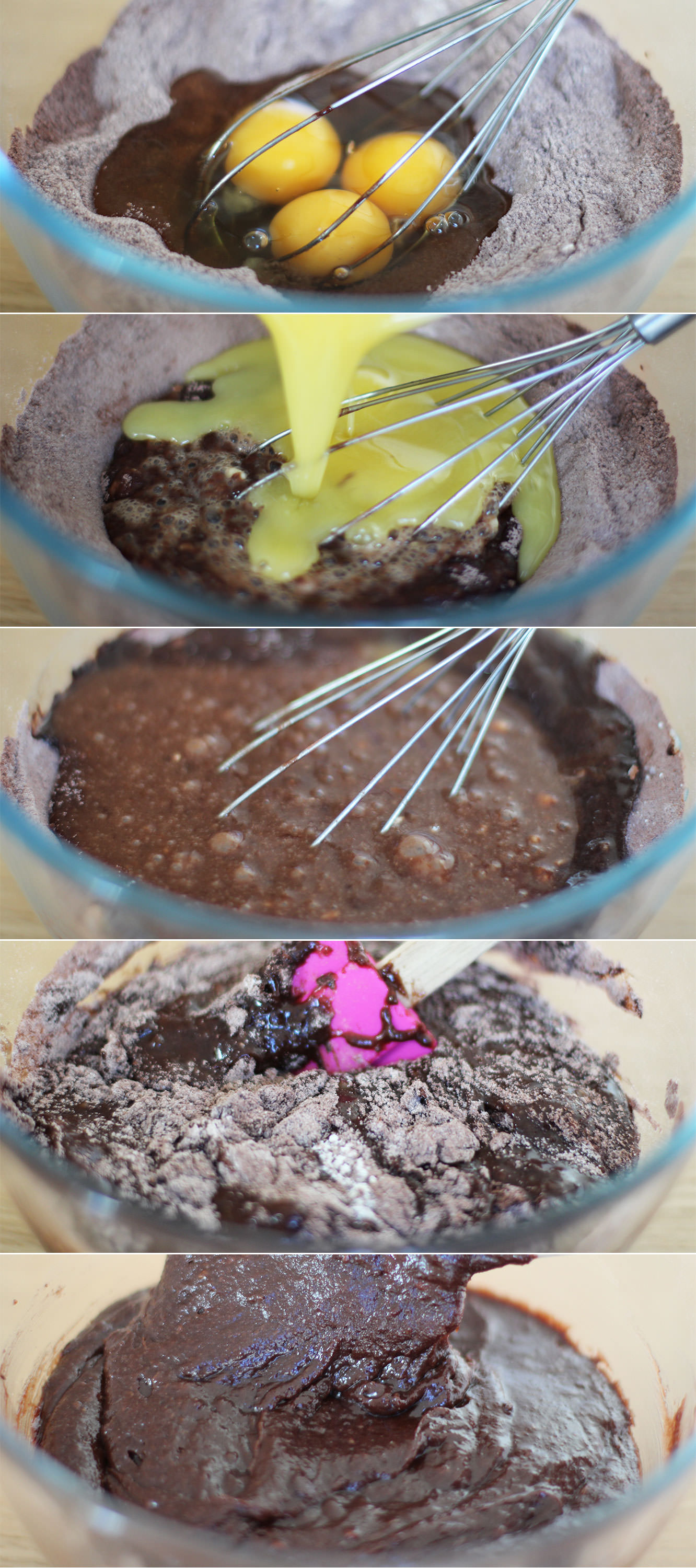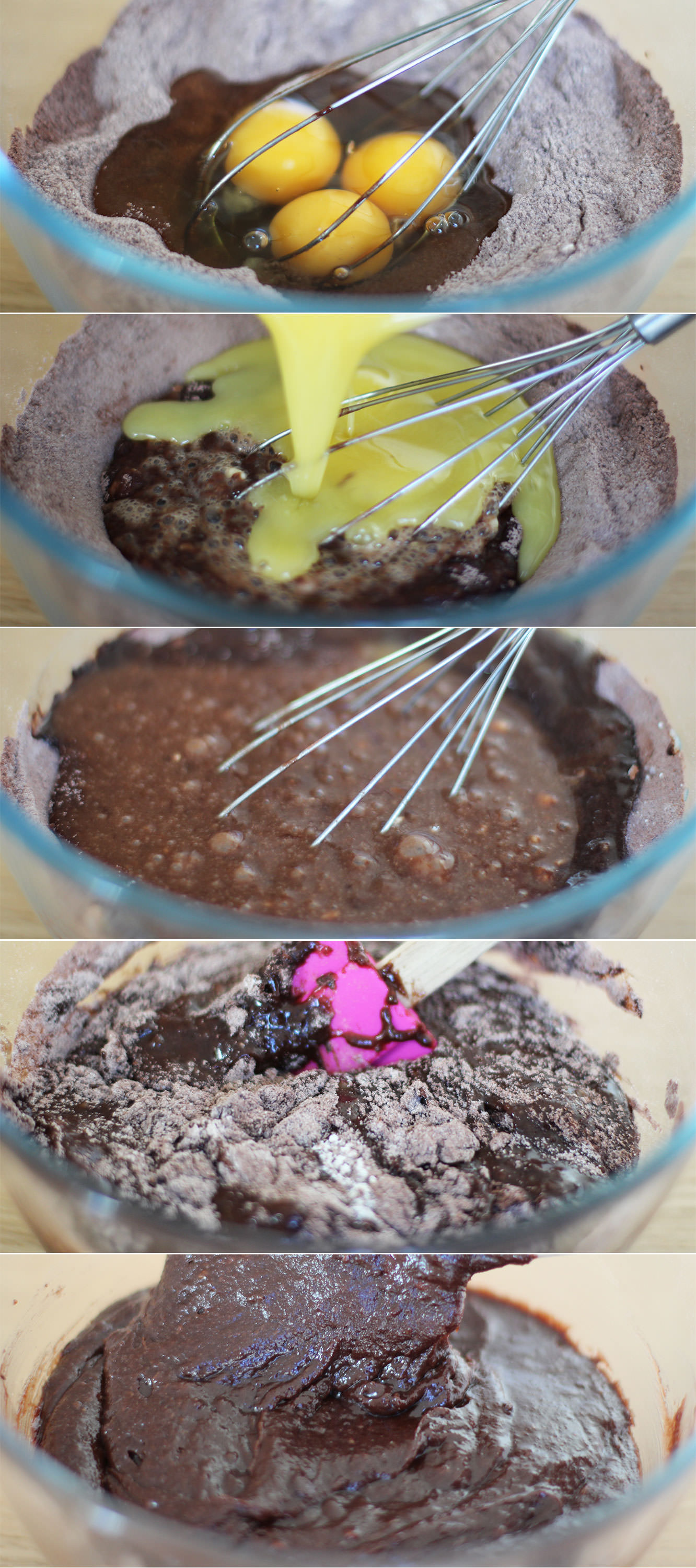 Step two
Make a well in the middle of your dry ingredients and add the eggs. Using a hand whisk, combine gradually using small circles in the centre of the batter.
Step three
Melt the butter in the microwave. Only until it has just about dissolved mind, or it will cook the eggs and this is not intended to be a recipe for scrambled egg brownie.
Step four
Add the butter into the mixture and continue with your little circles until most of the flour is combined, then use a spatula or wooden spoon to fold in the rest.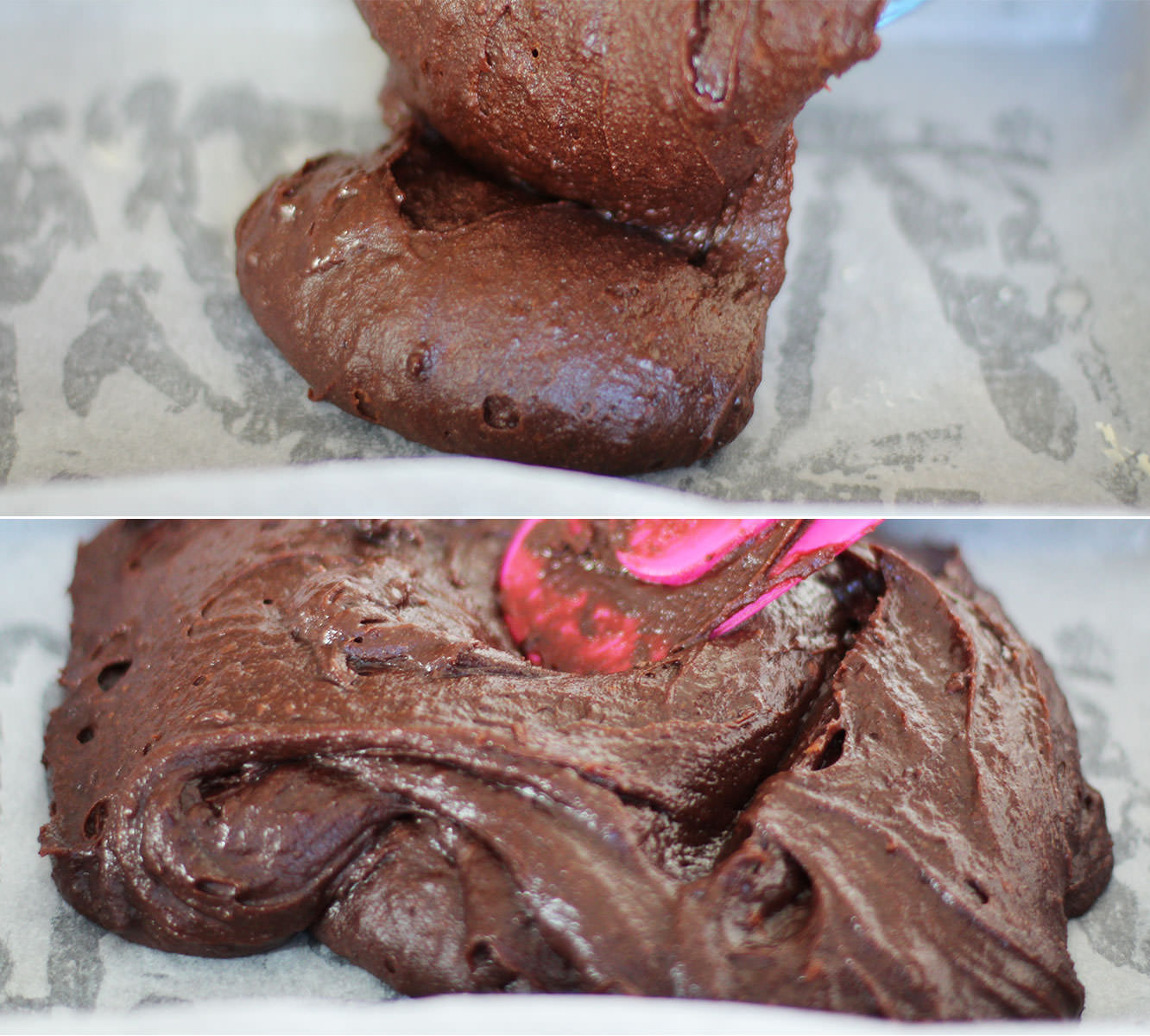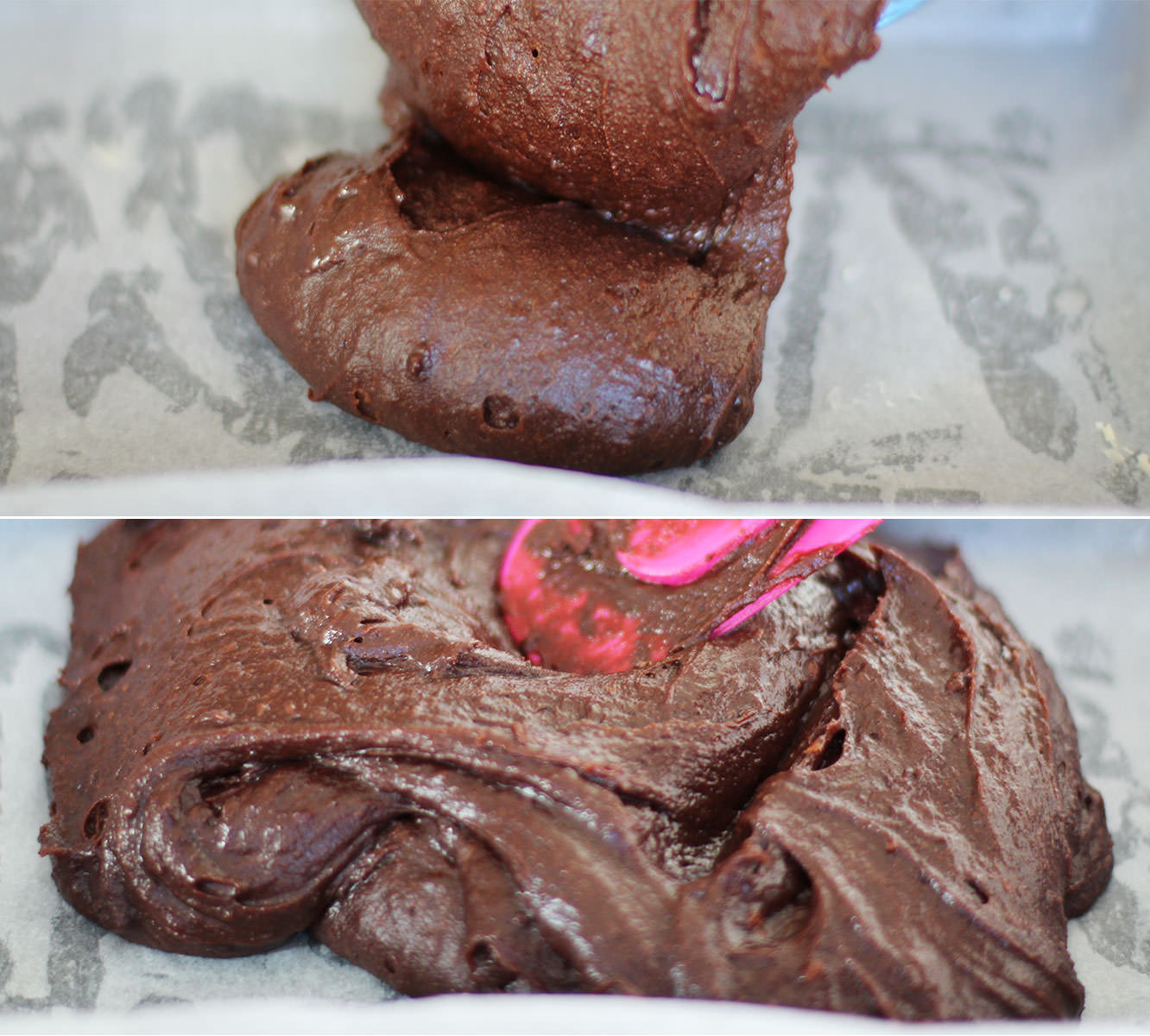 Step five
Pour into a greased and lined brownie tray and gently spread into the corners.
Get a teaspoon and eat a bit. You know you want to.
Moving on to the cookie dough…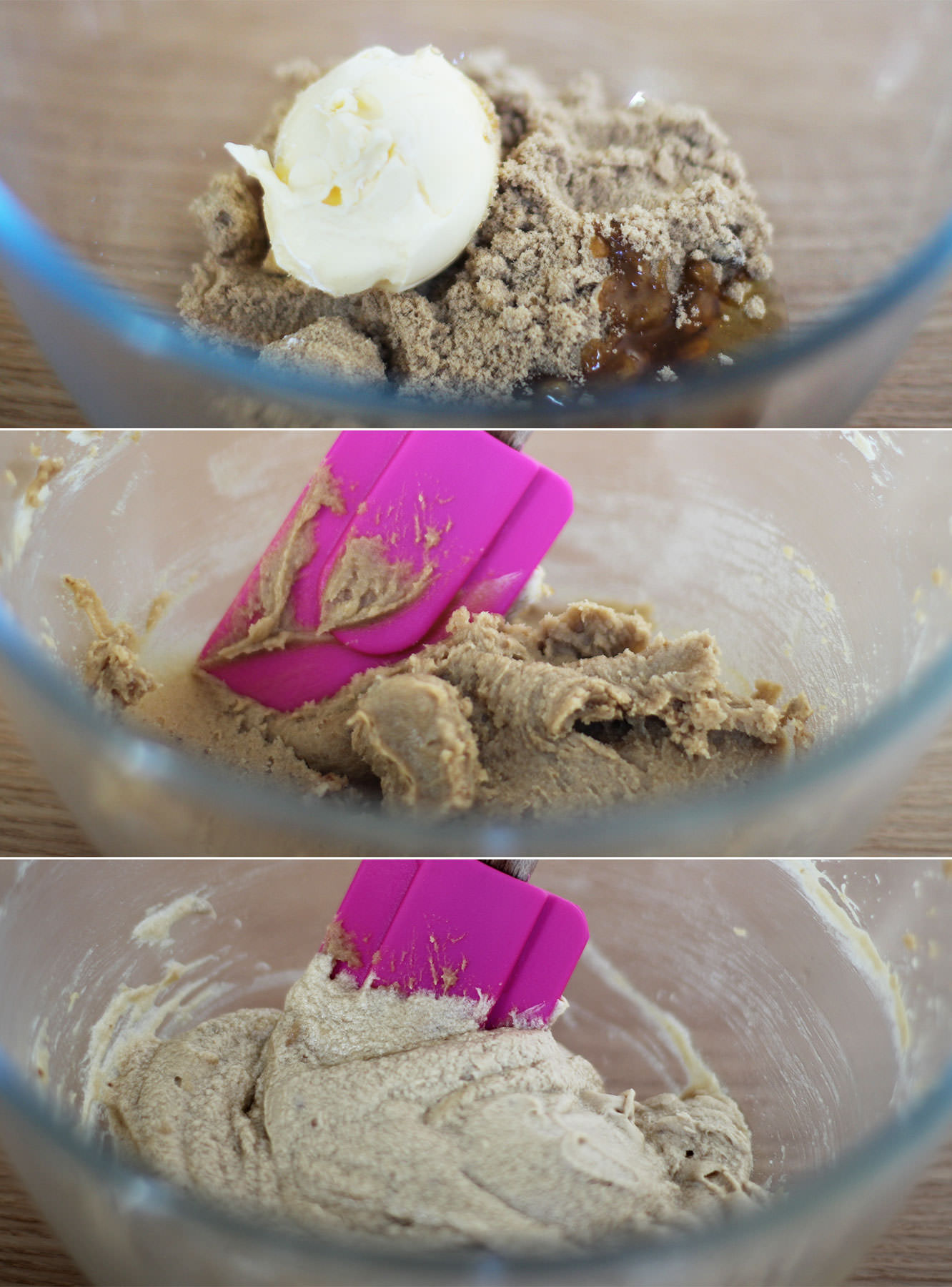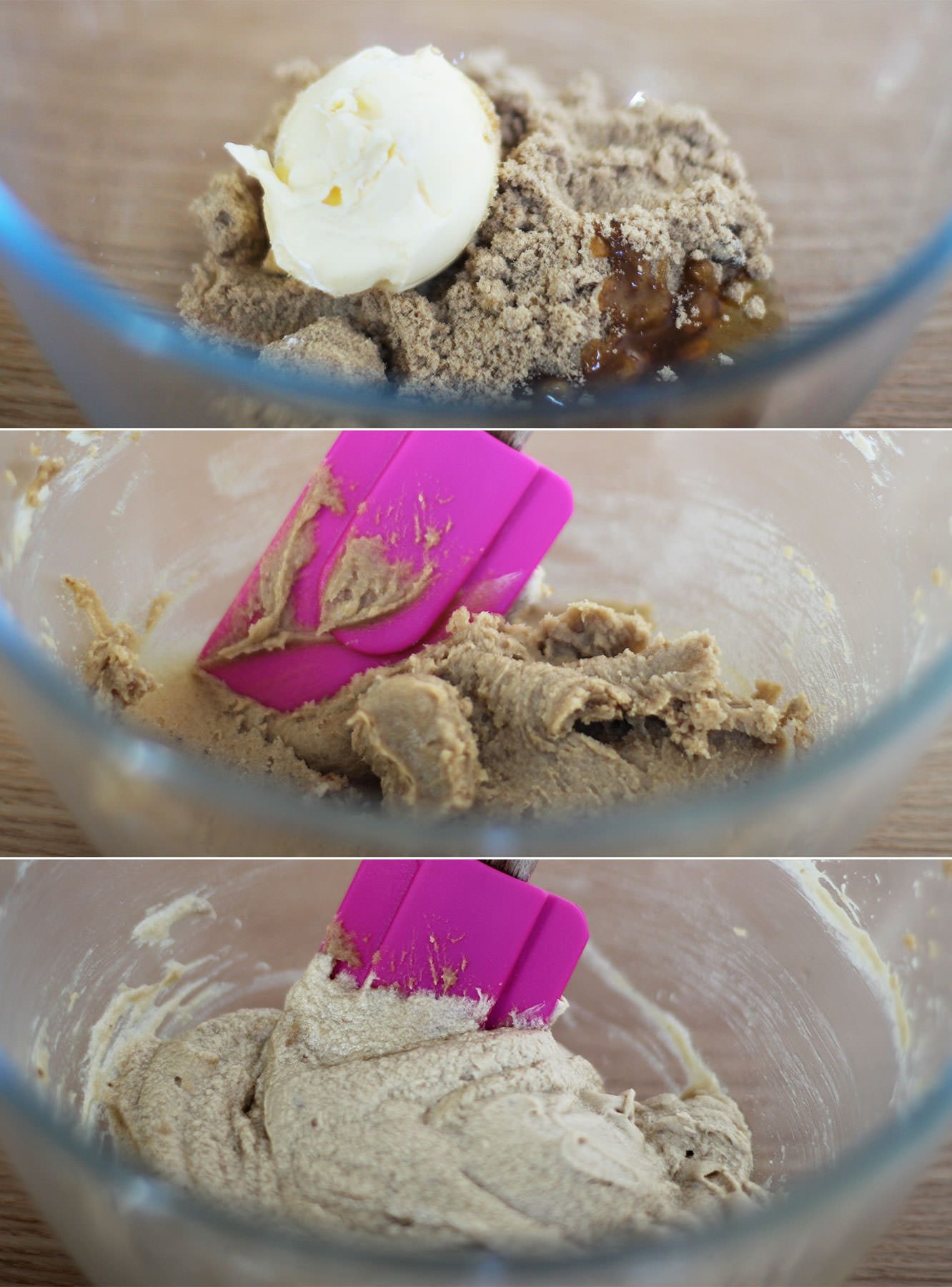 Step six
Beat together the butter, soft brown sugar and golden syrup. You might find it easier/quicker to use an electric whisk.
Step seven
Beat in the egg until pale, light and fluffy.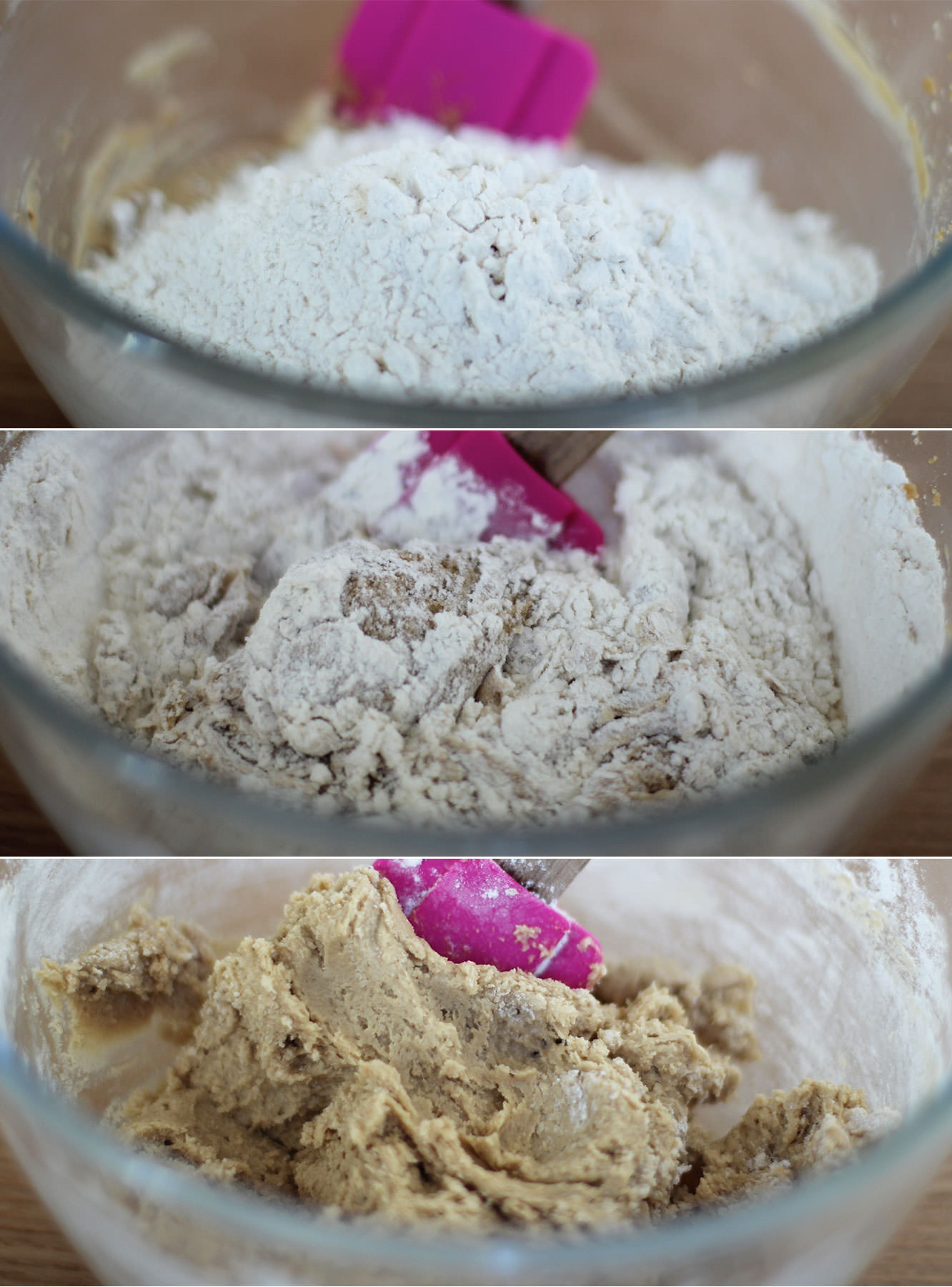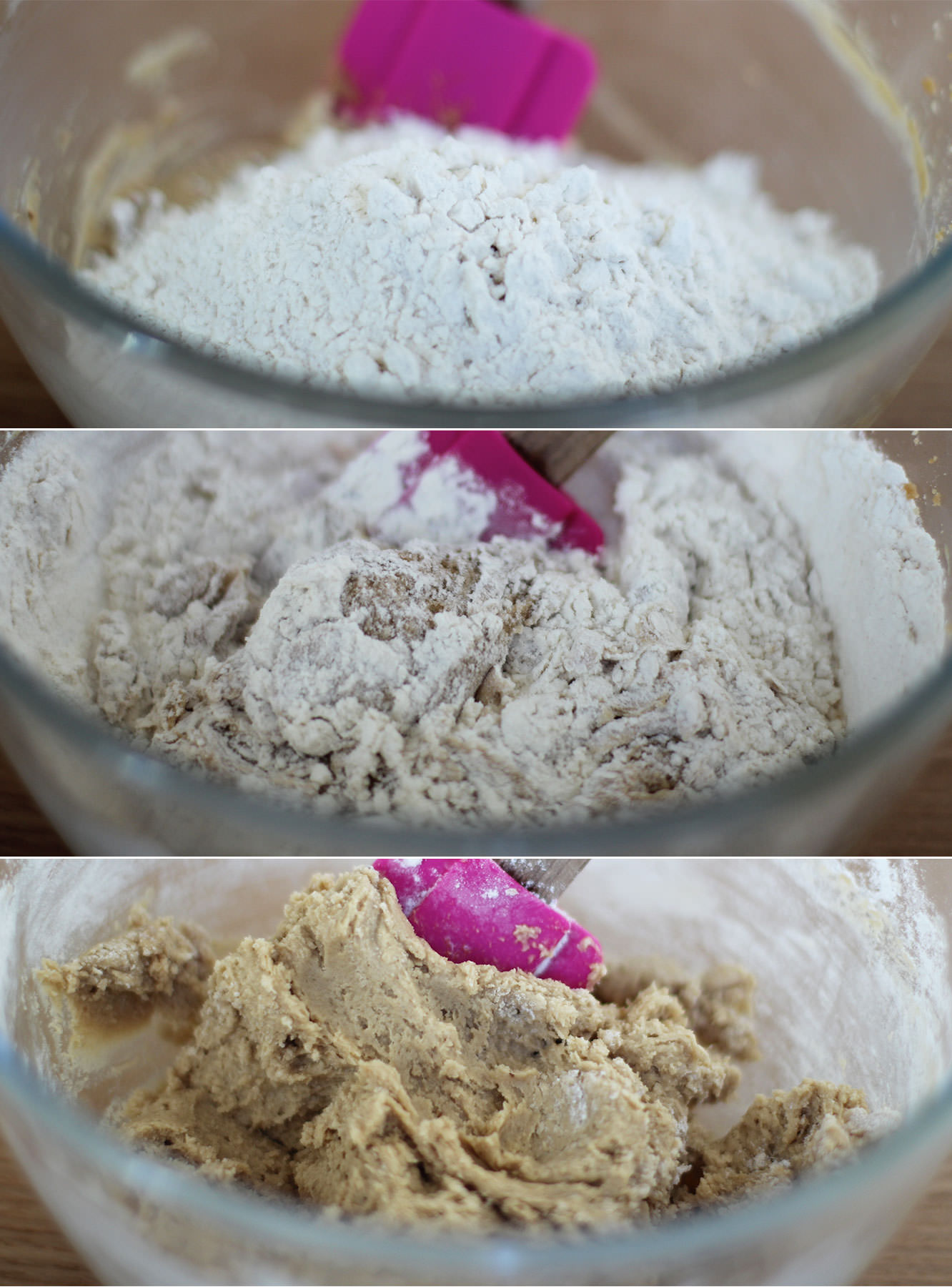 Step eight
Fold in the flour and baking powder until you have a smooth dough.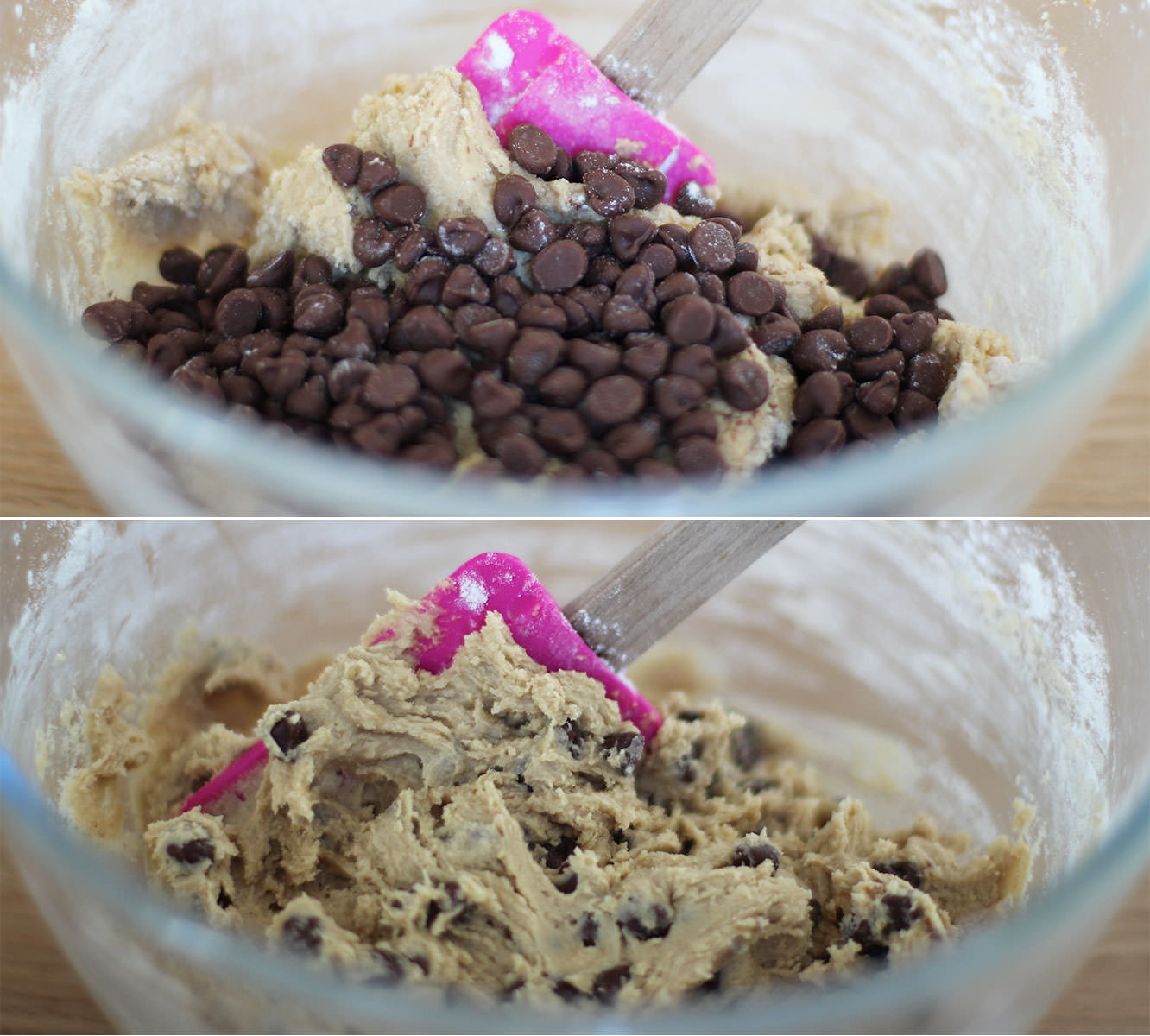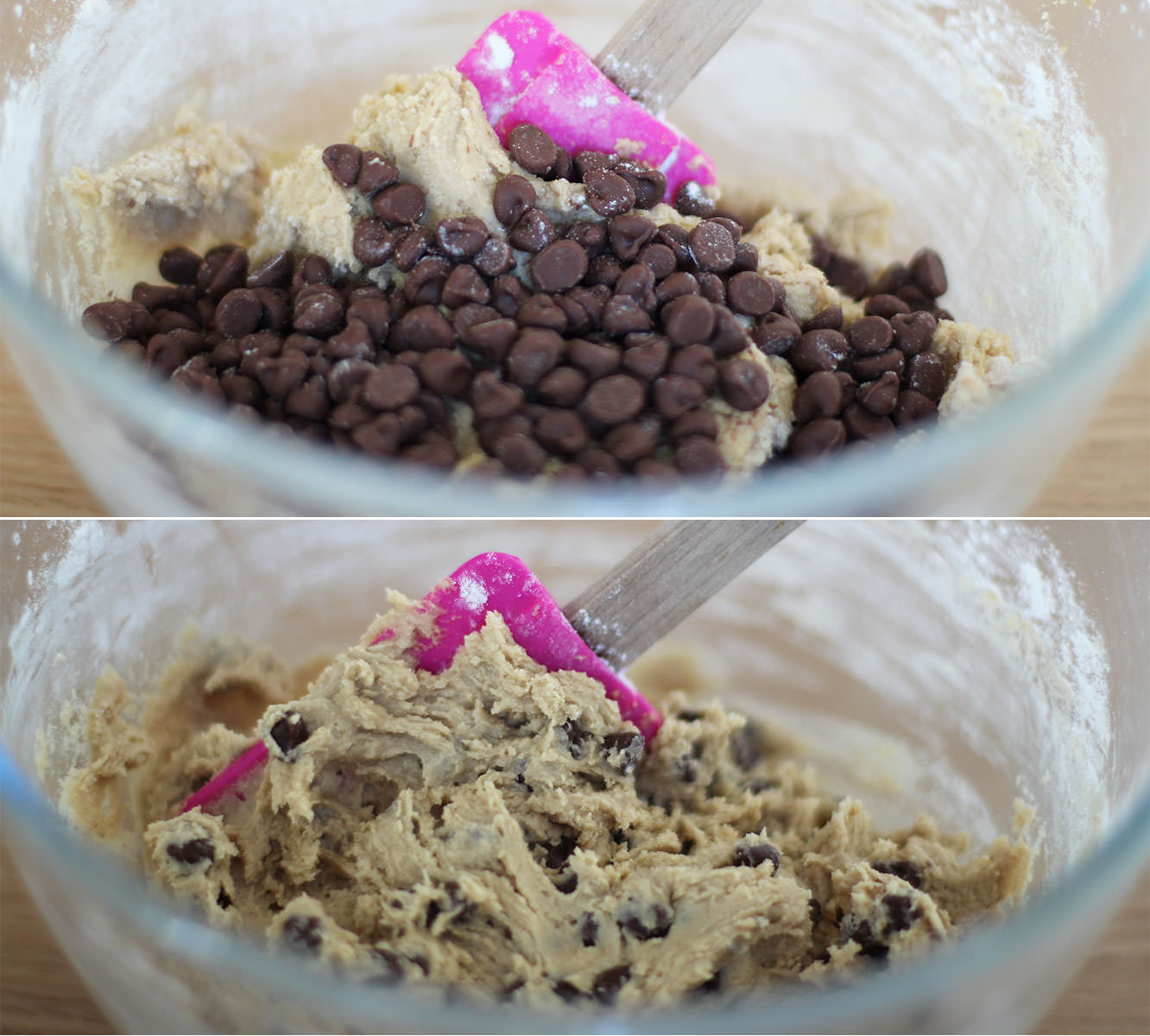 Step nine
Add the chocolate chips.
Time for another little taste.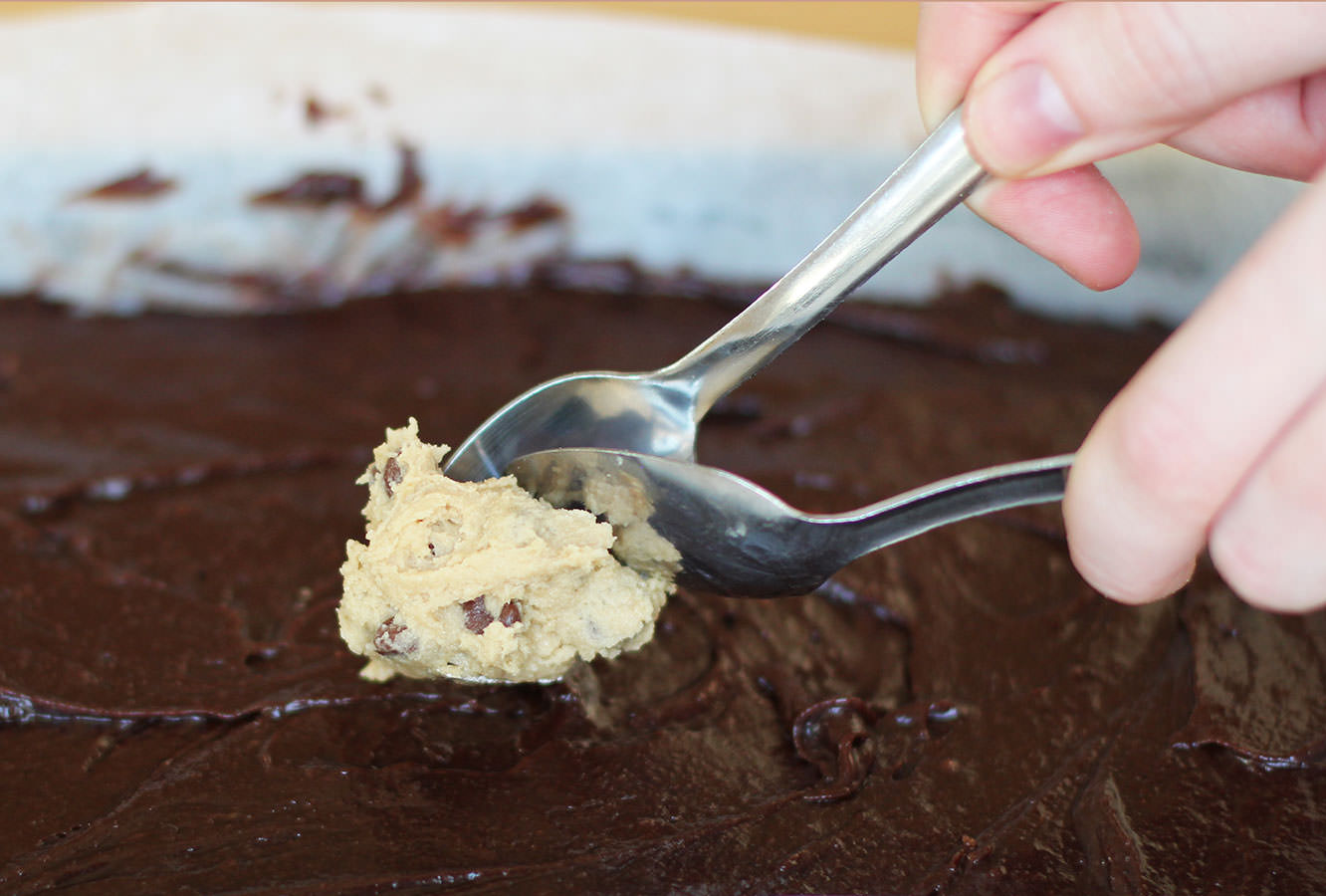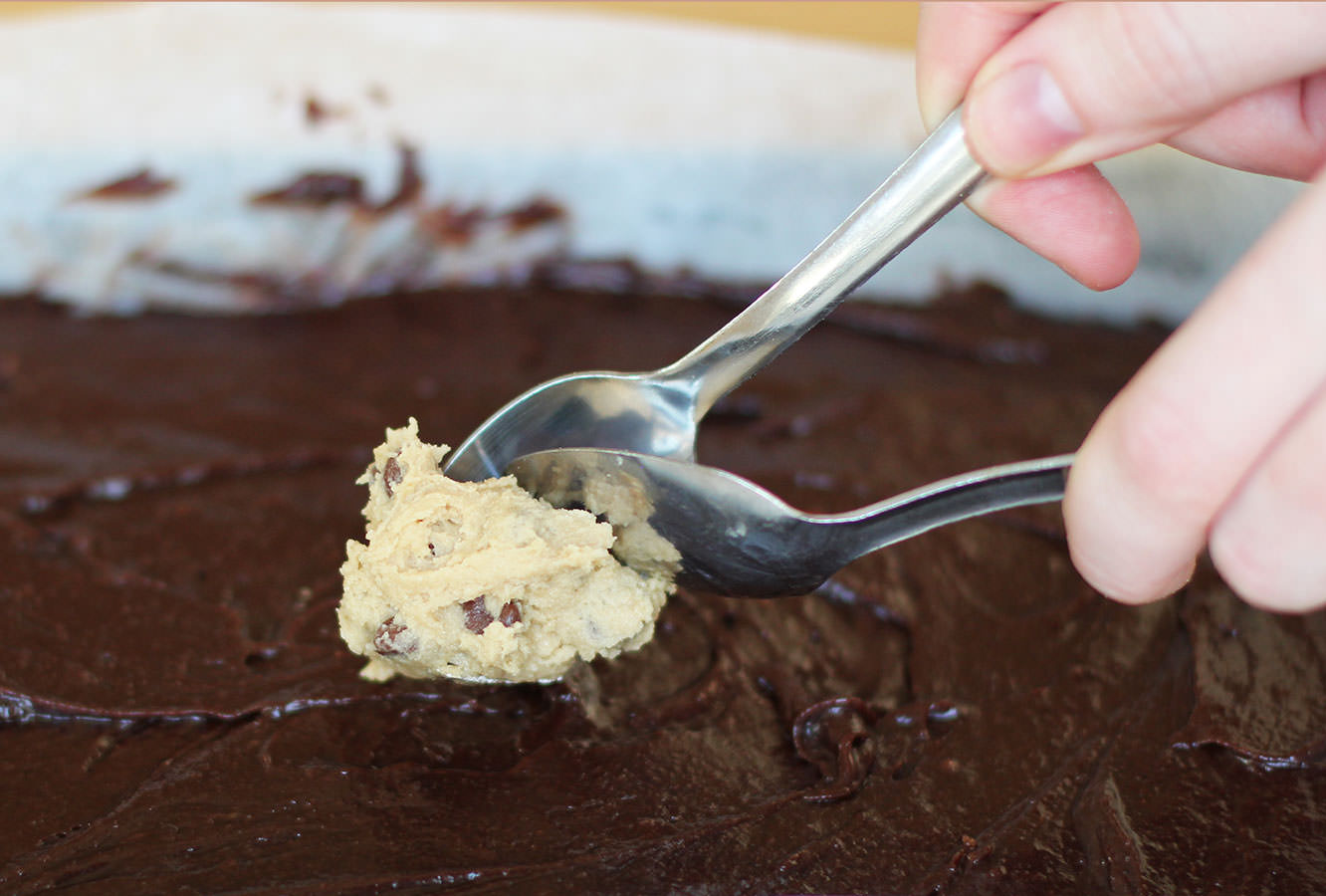 Step ten
Using a pair of teaspoons drop blobs of the batter onto the surface of the brownie mixture.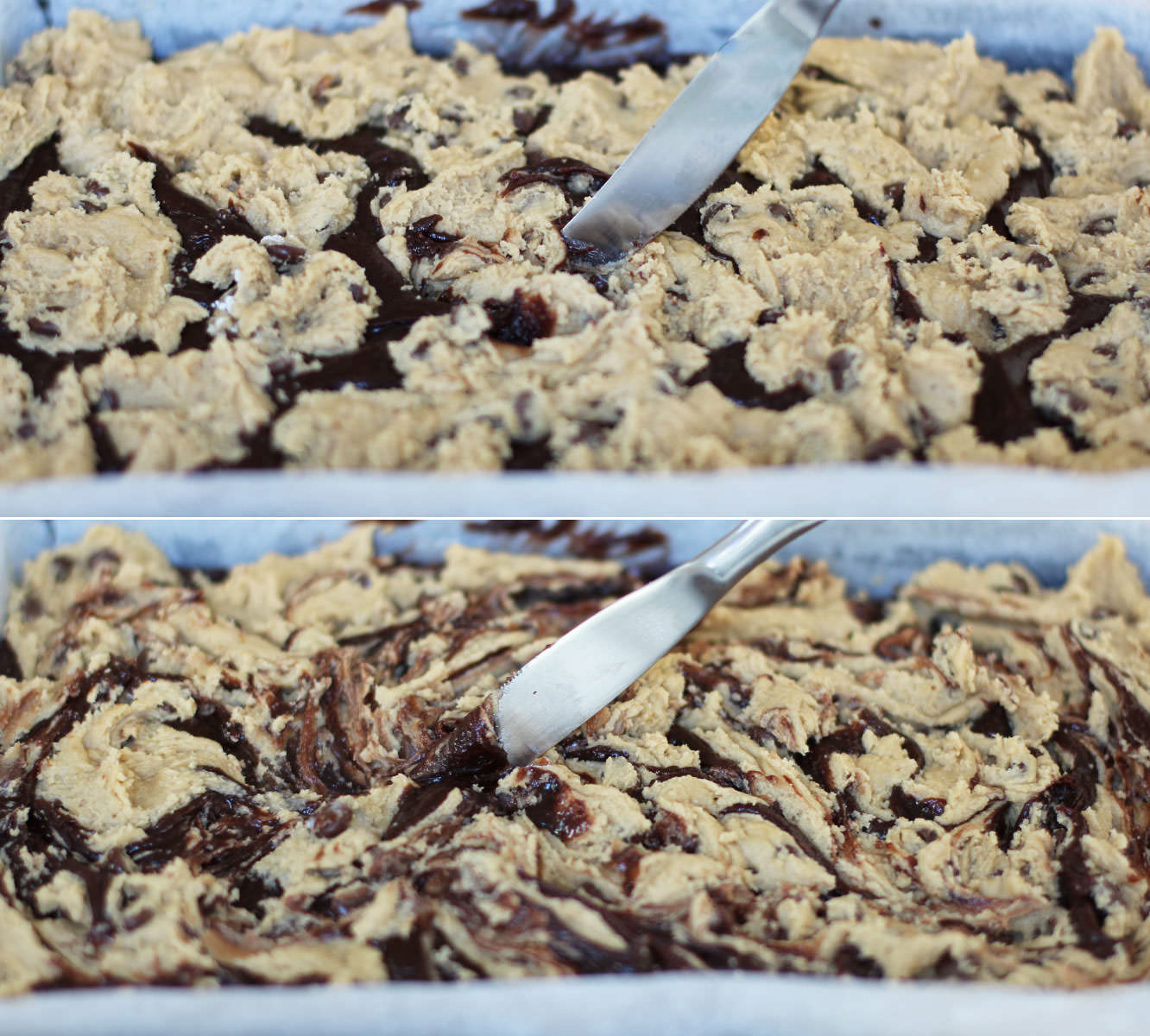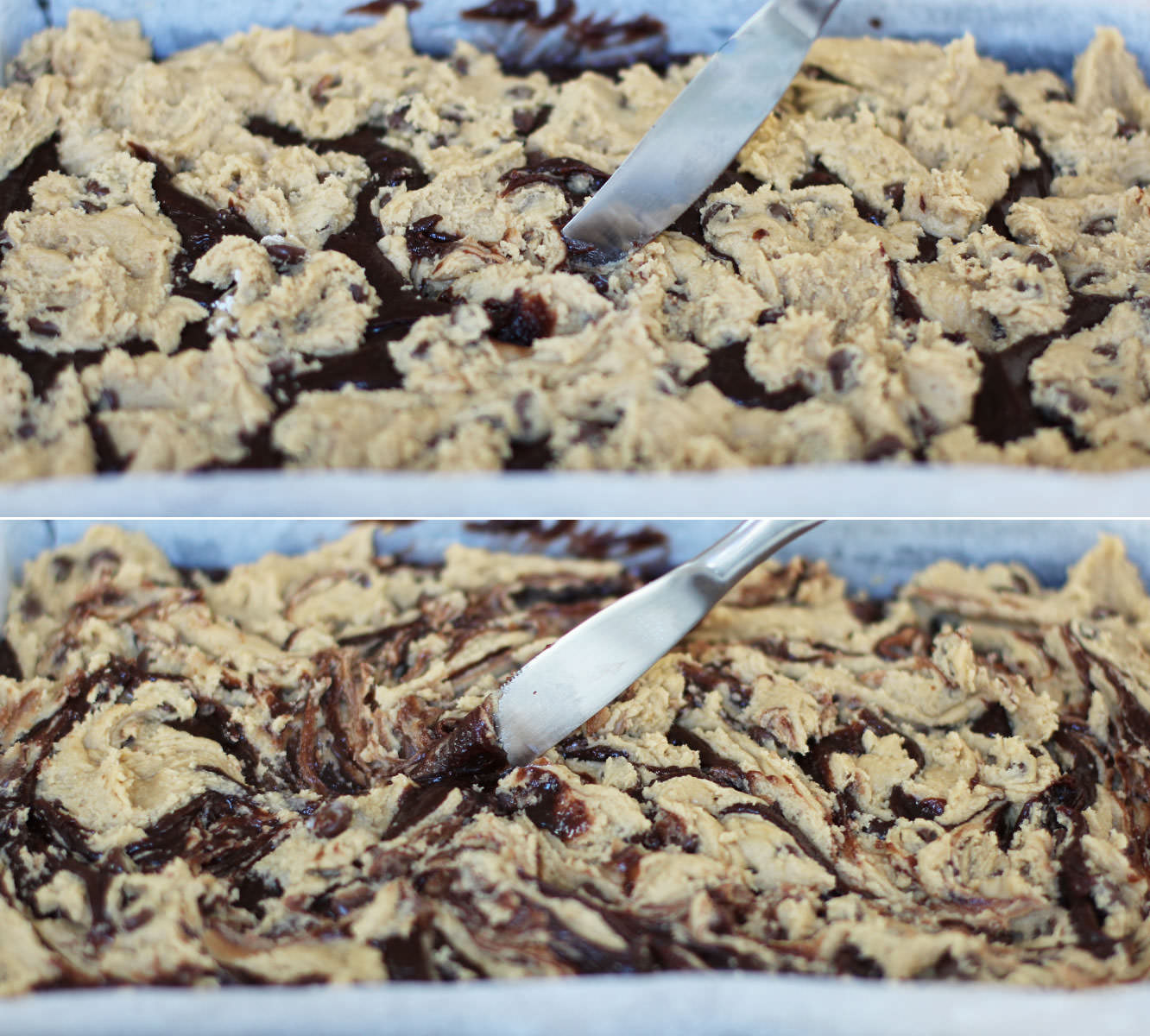 Step eleven
Push the cookie dough blobs down a bit with the back of a spoon and use a butter knife to make a marbled effect on top.
Step twelve
Bake in the oven for 30-35 minutes on 180C/350F/gas mark 4. You want there to still be a bit of fudgey chocolate between the brownie and cookie so be careful not to over do it.
Step thirteen
Melt the dark chocolate in the microwave and drizzle over with a spoon.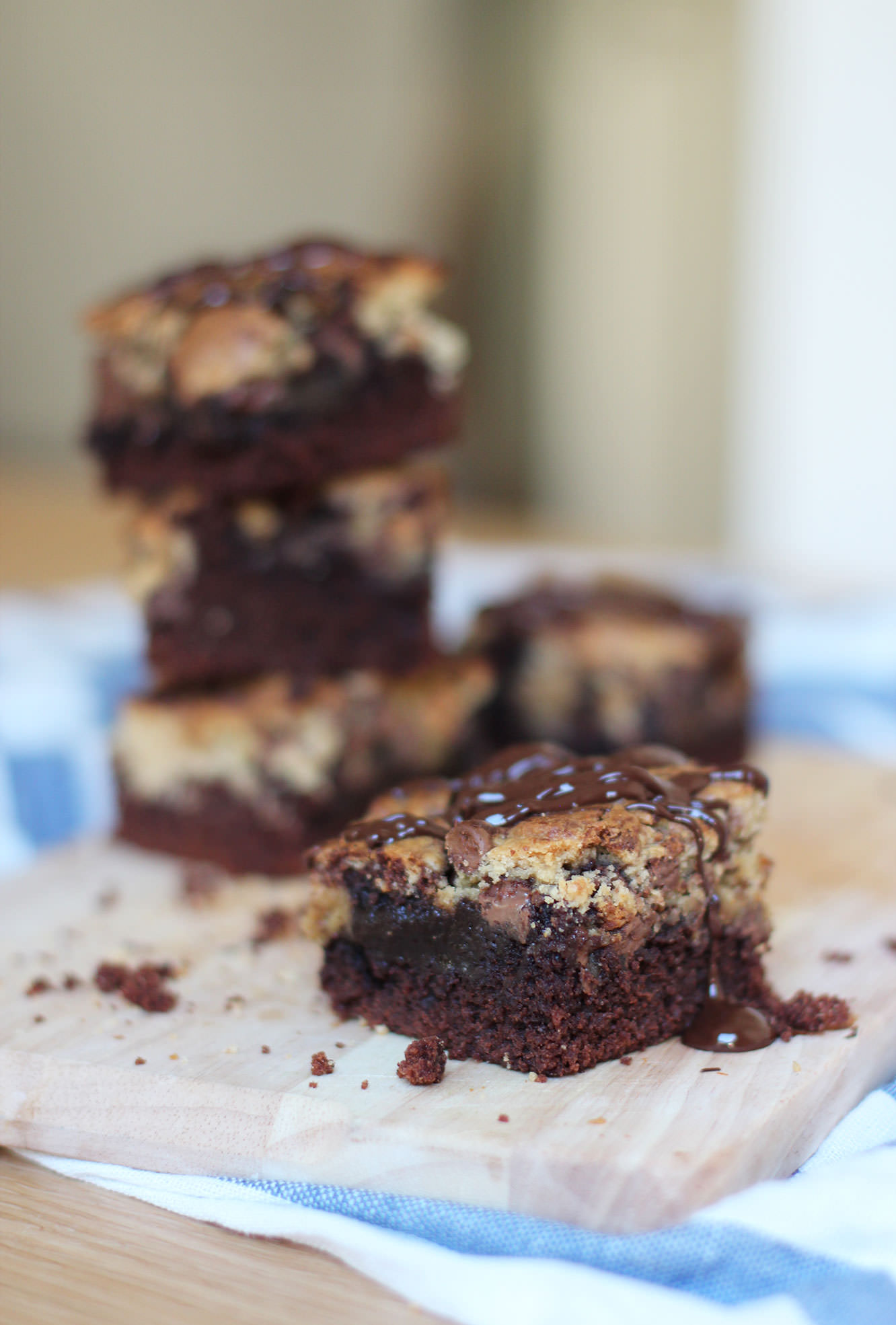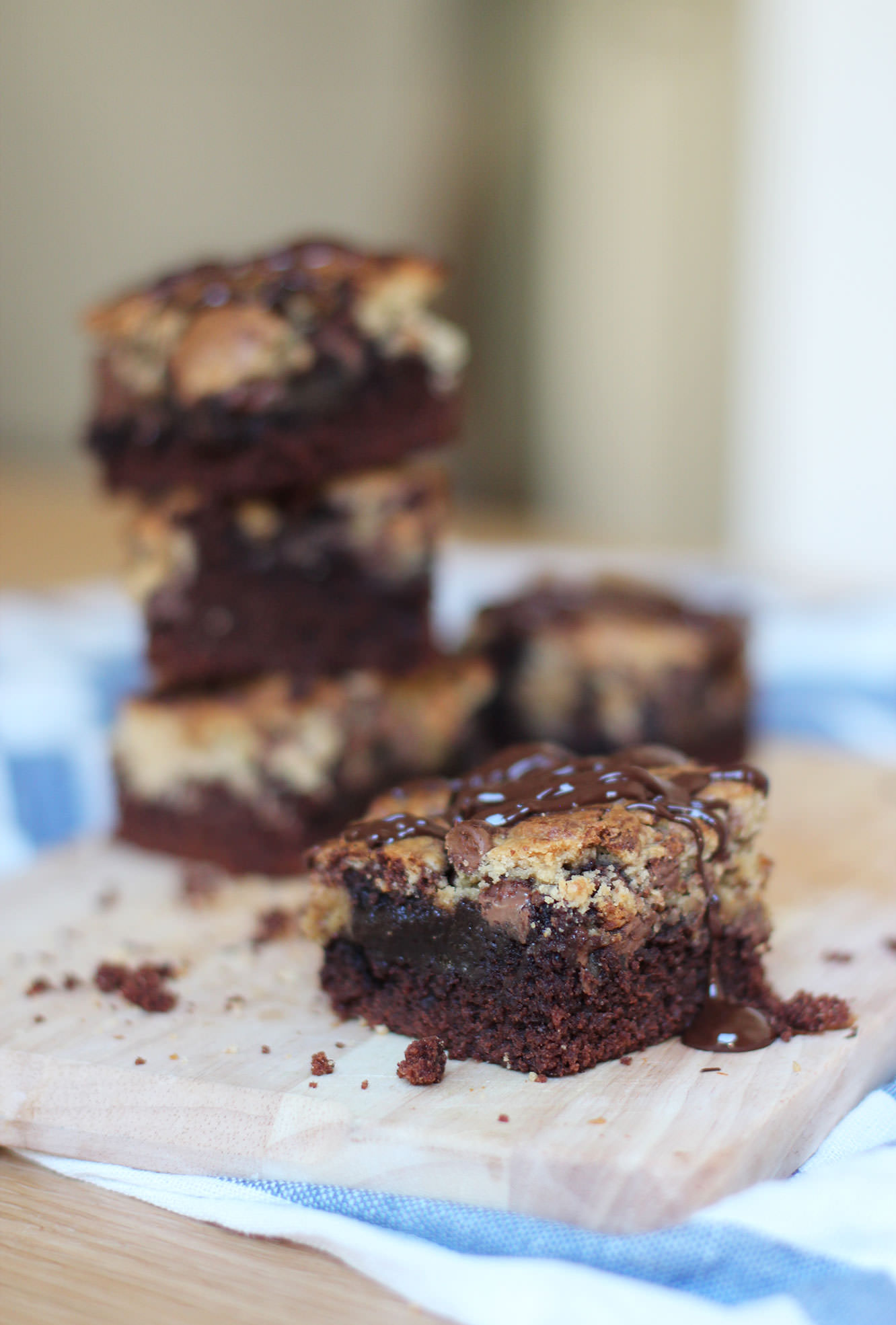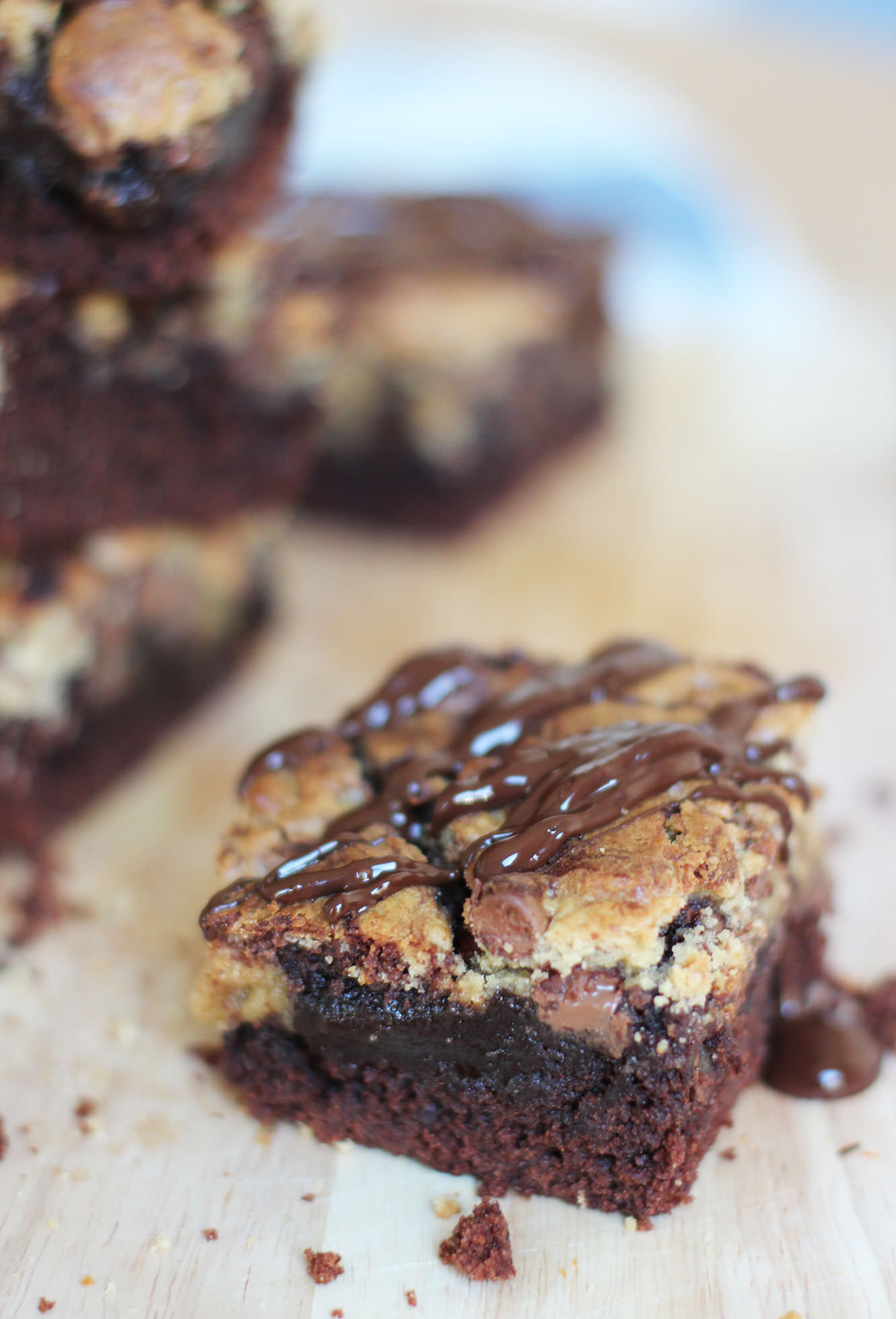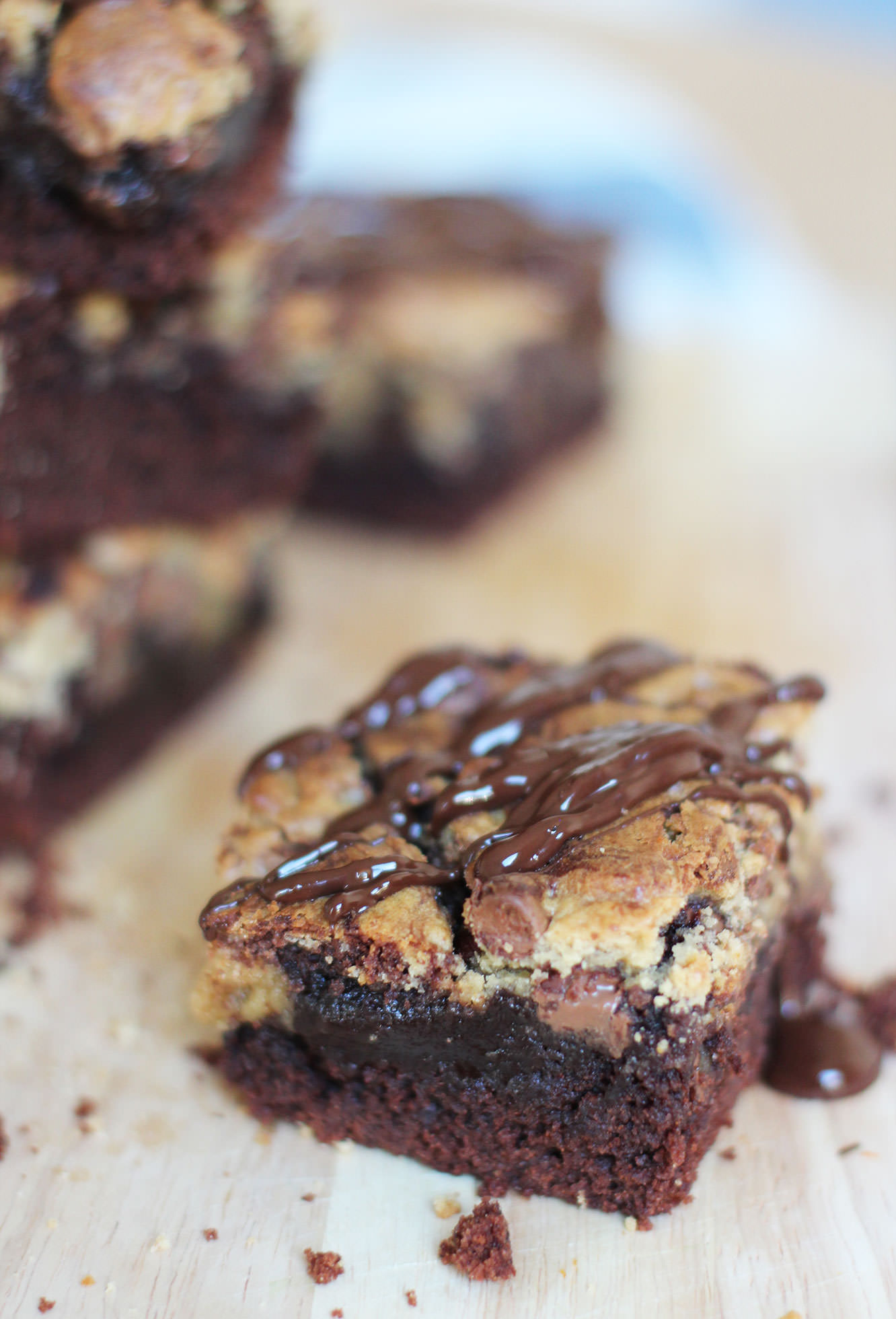 Yeah. You are so welcome.