Apparently when I think Mother's Day blogging I think fudge. It's a good thing my mum likes fudge. What's that? You didn't realise Mother's day was so soon? I know, right? Me neither. It's this Sunday for those of you in GB, the rest of you should check your calendars, this is the sneakiest holiday of the year.
This is a super super easy way to make a treat for your Ma. It's not like the last fudge recipe I posted, which while being totally delicious I'd wager none of you actually made. Well there's no boiling sugar or a thermometer required for this one, and barely any cooking at all.
You might need to cut this recipe by half or even more, it makes quite a large batch for just one mummy to eat. It can be frozen.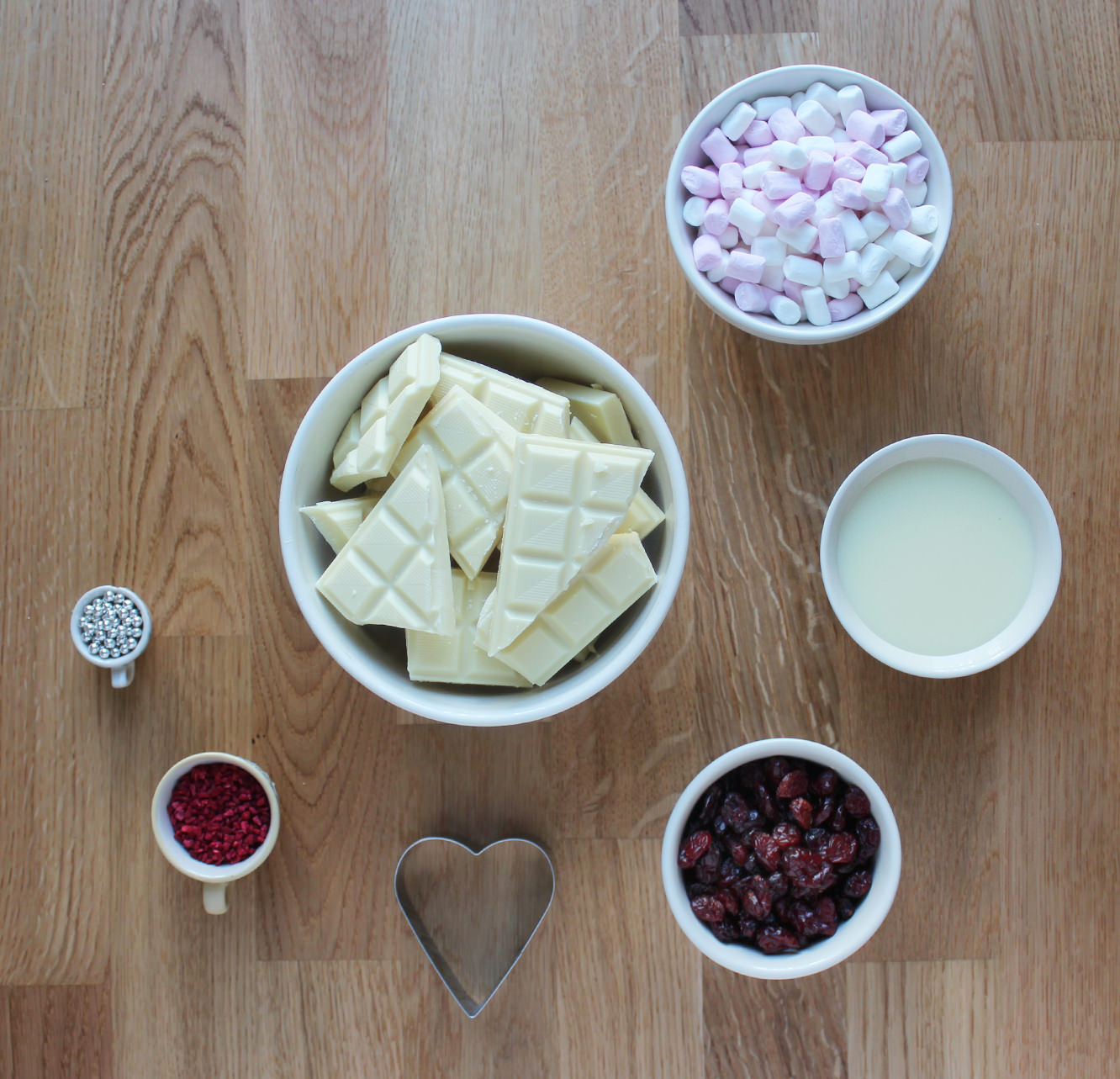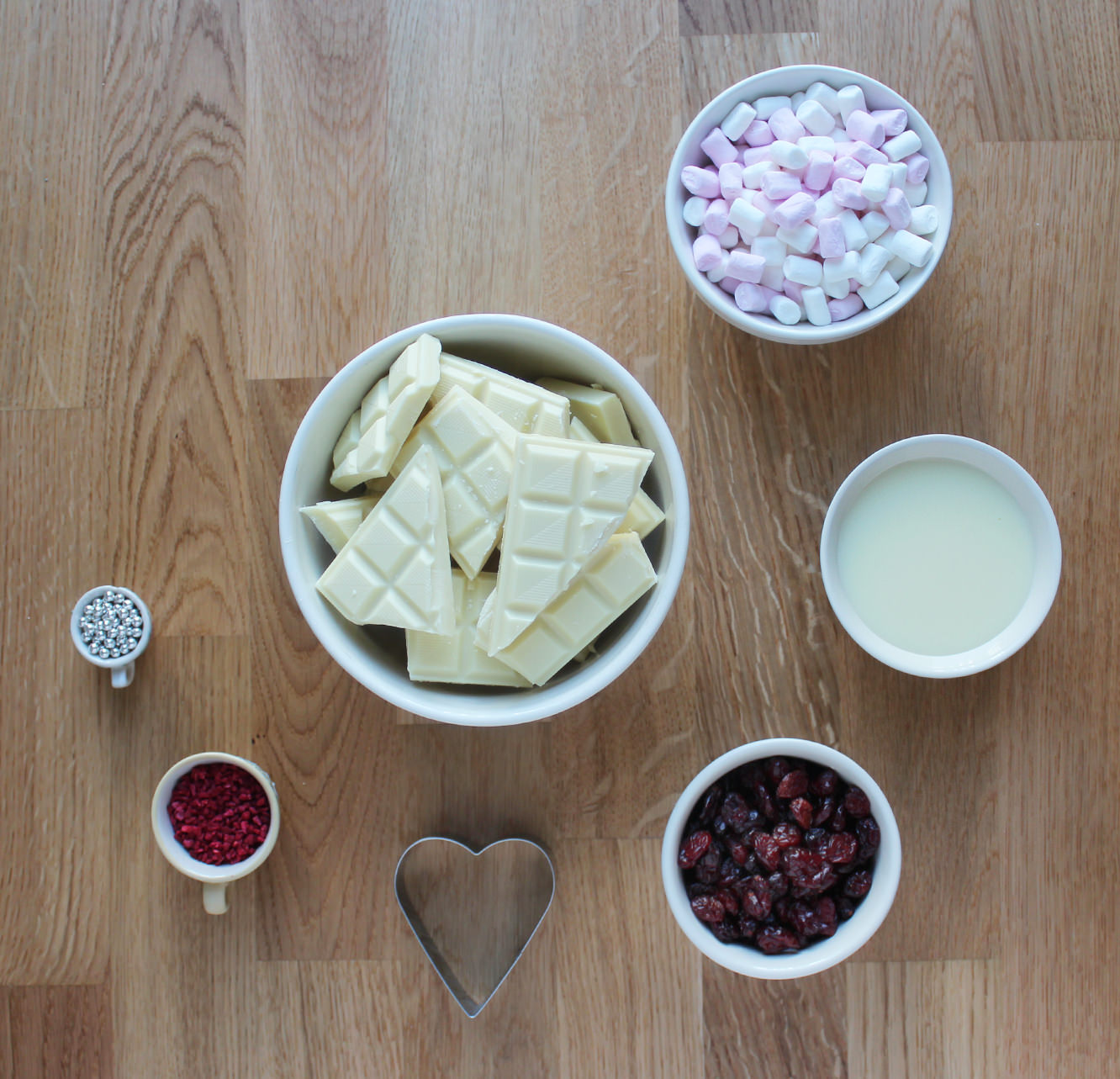 You will need
600g/1 lb 3 oz White chocolate (yeah, this is serious stuff)
397g Condensed milk (1 can basically)
125g/4.5 oz Cranberries
85g/3 oz Mini marshmallows
25g/1 oz Dark chocolate
Other decorations (I used silver balls and freeze dried raspberries because that's what I had, but any manner of nuts and dried fruits would be acceptable, even as a substitute for the marshmallows and cranberries)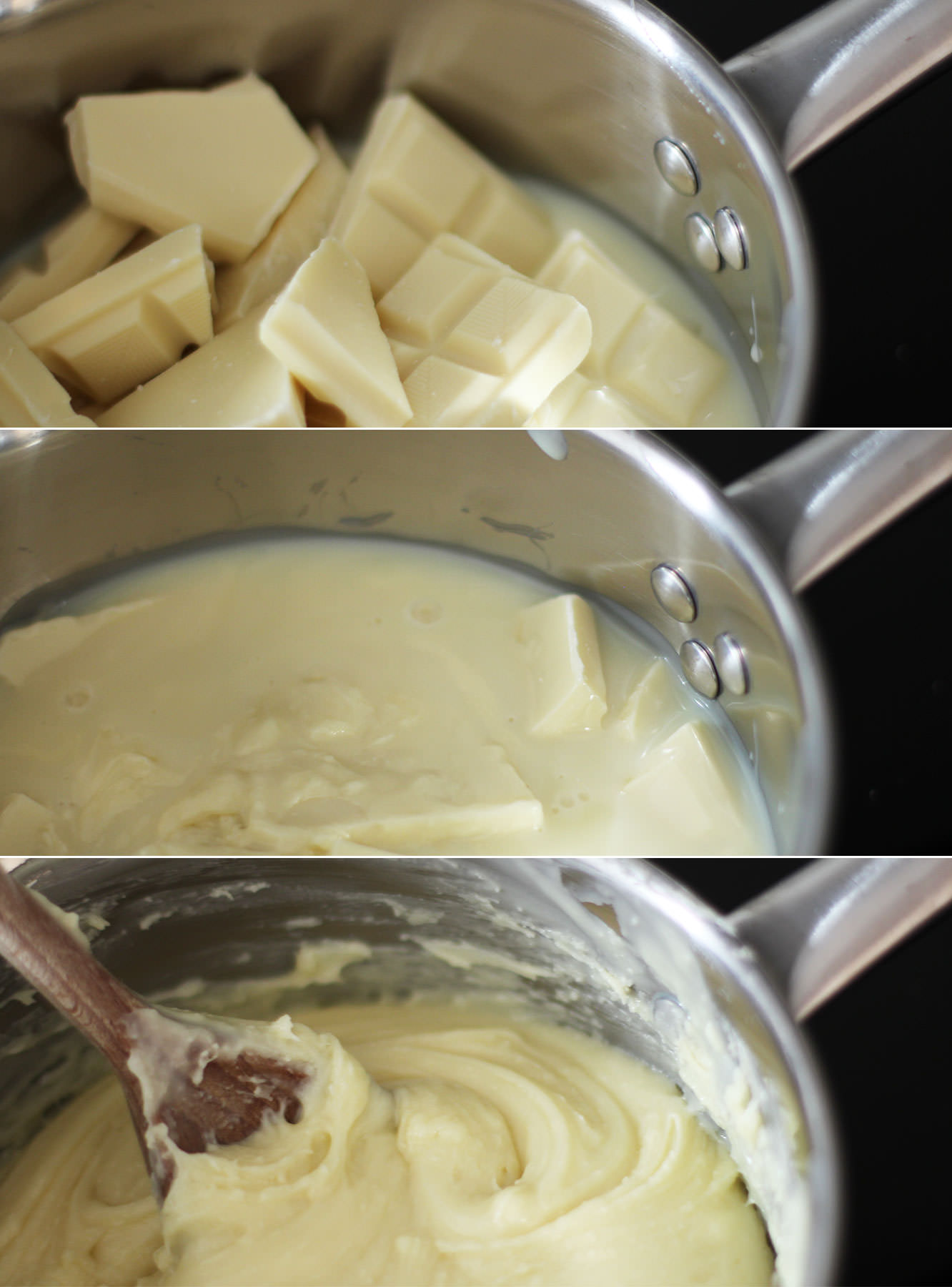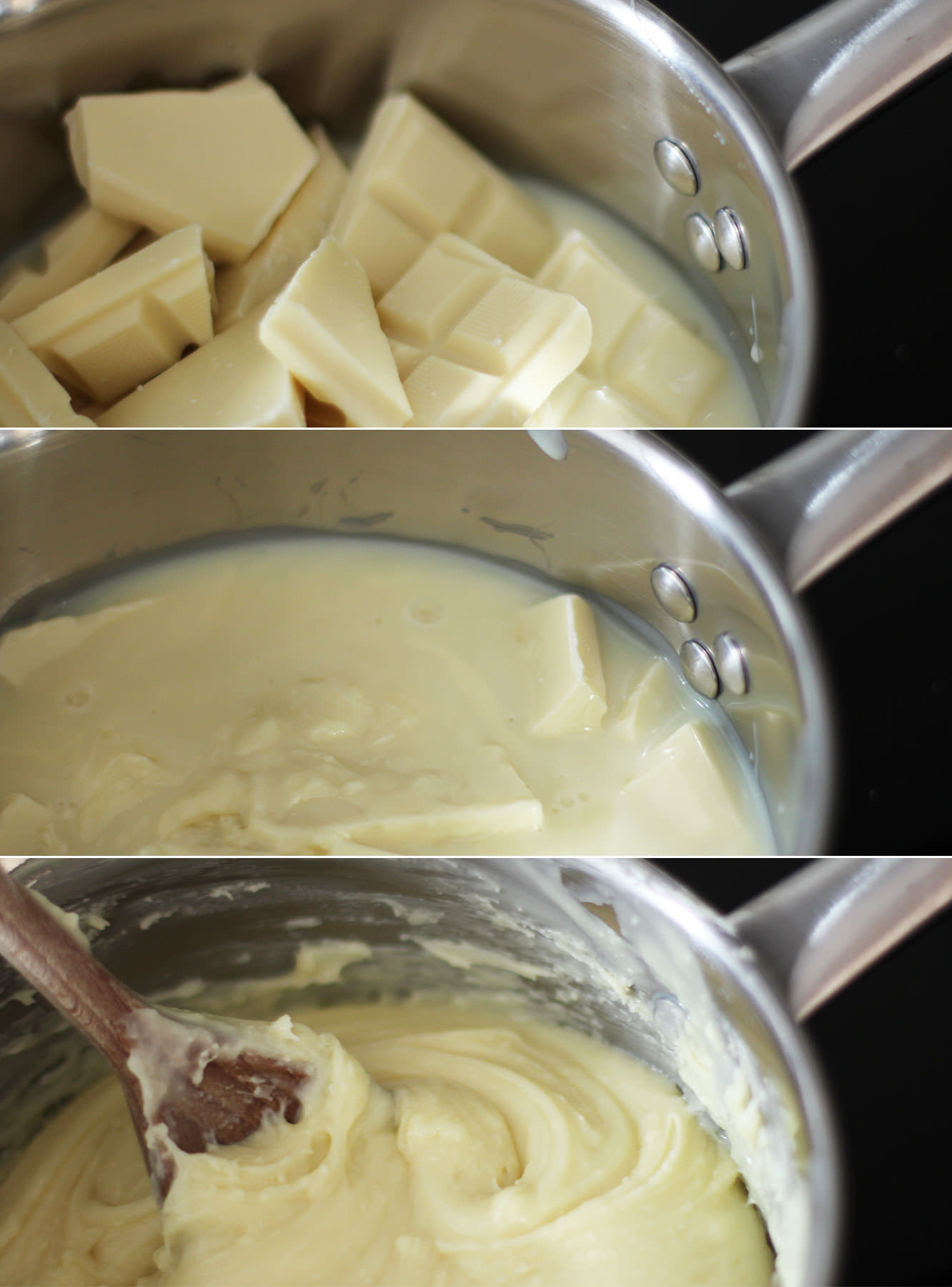 Step one
Break the white chocolate into chunks and place in a pan with the tin of condensed milk.
Melt together on a low heat. Once you have a smooth fudge-like mixture, remove from the hob.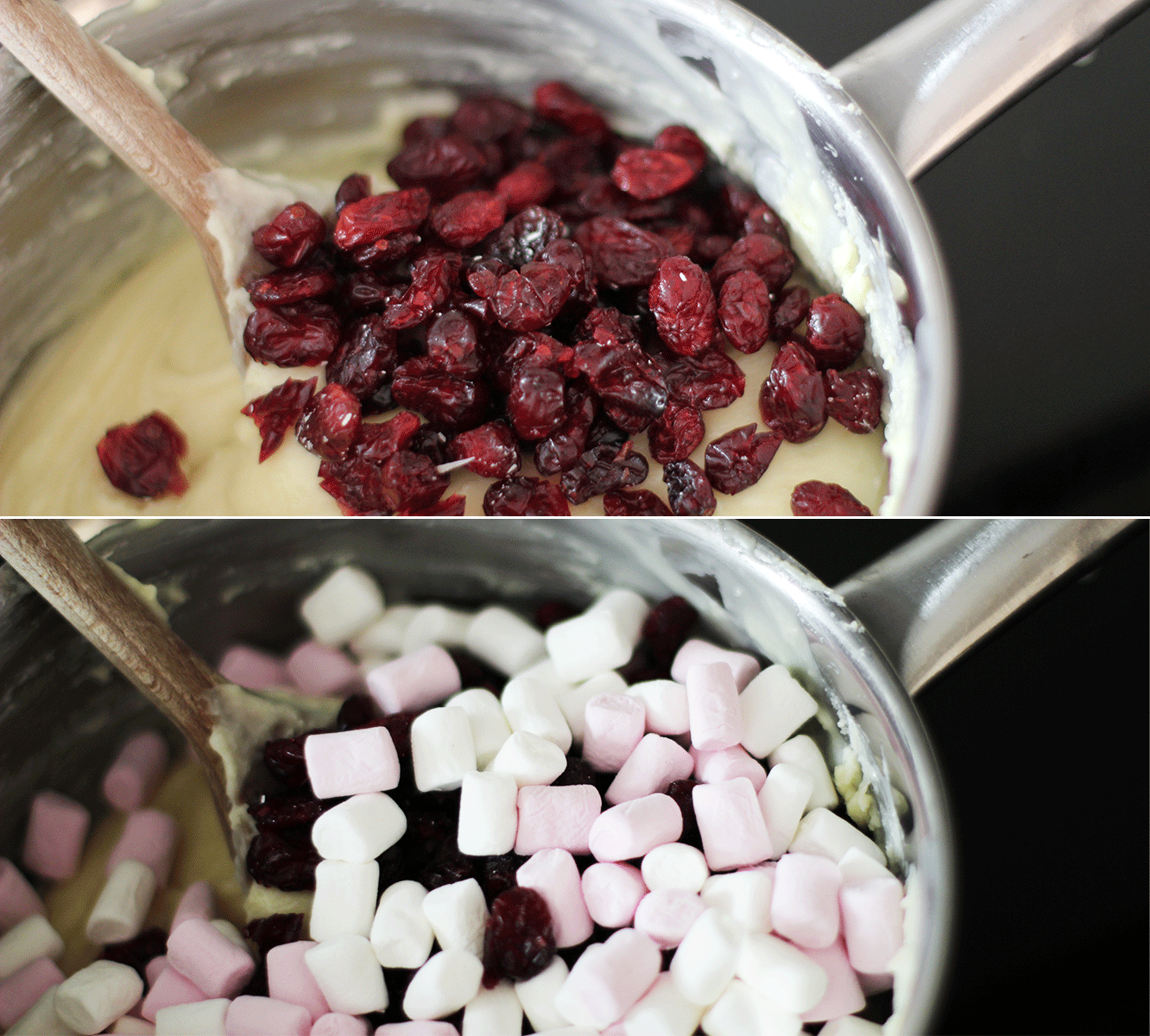 Step two
Add two thirds of the cranberries and marshmallows, stir to combine.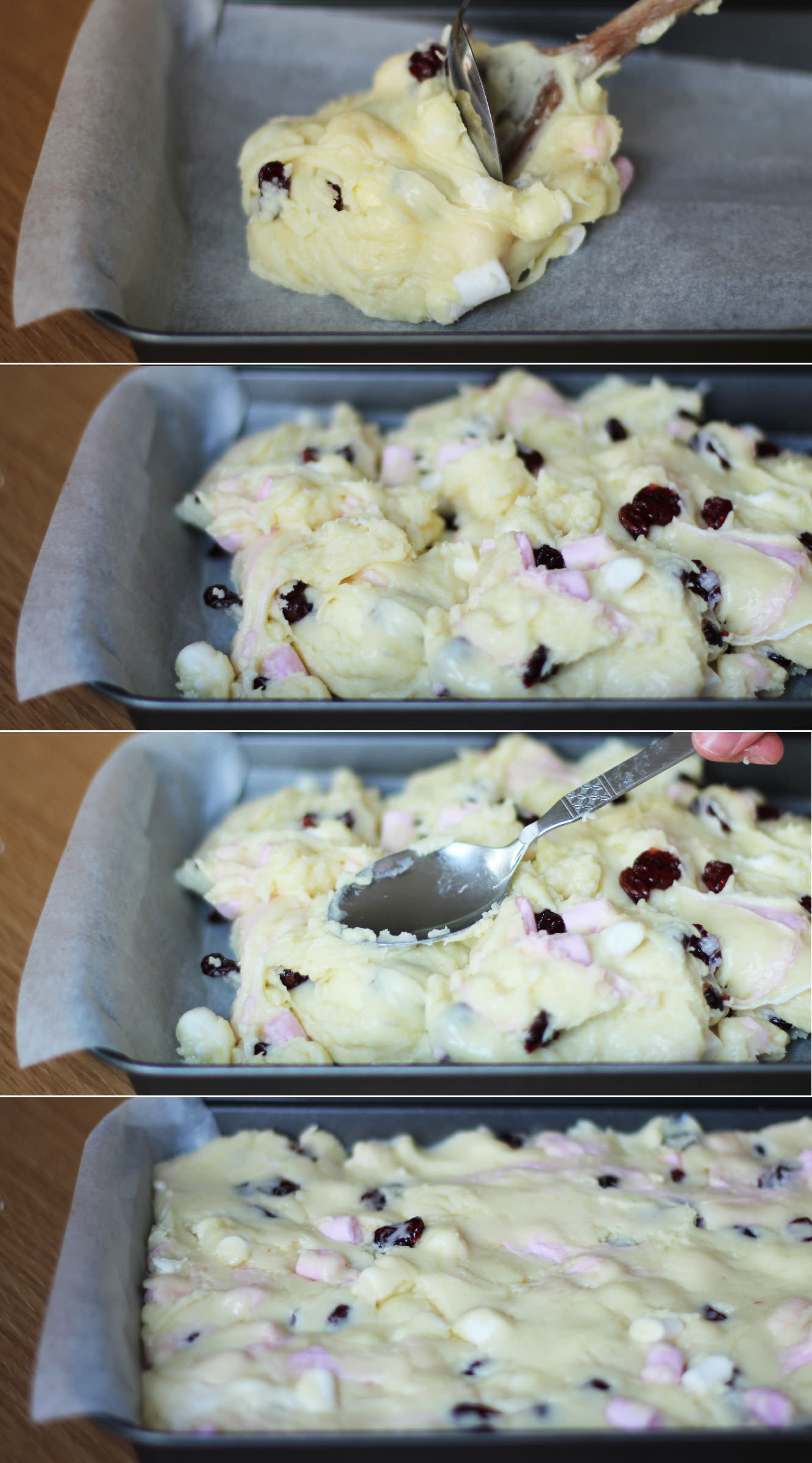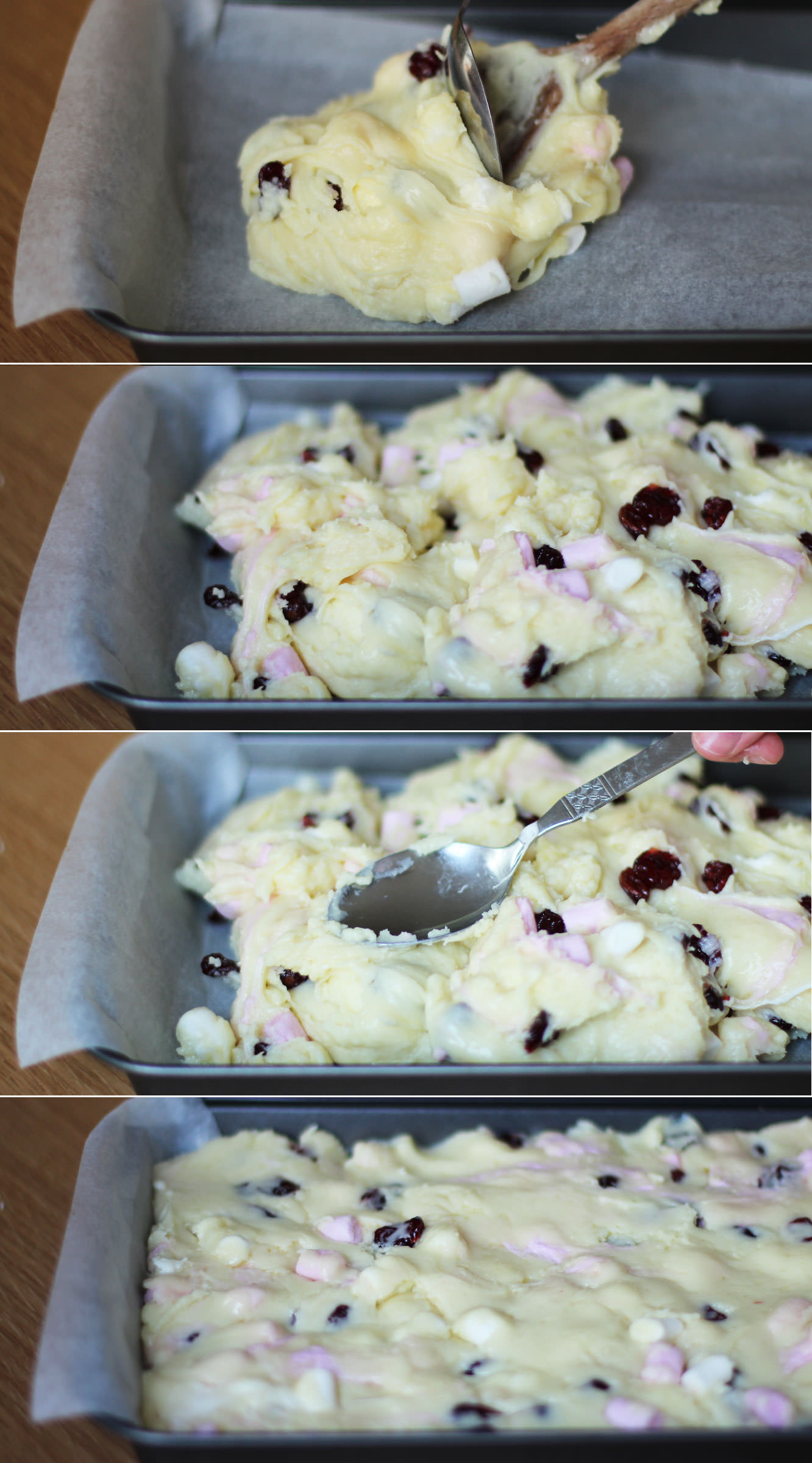 Step three
Drop the mixture into a brownie tin lined with greaseproof paper. Push into the corners with the back of a spoon and even the top out a bit.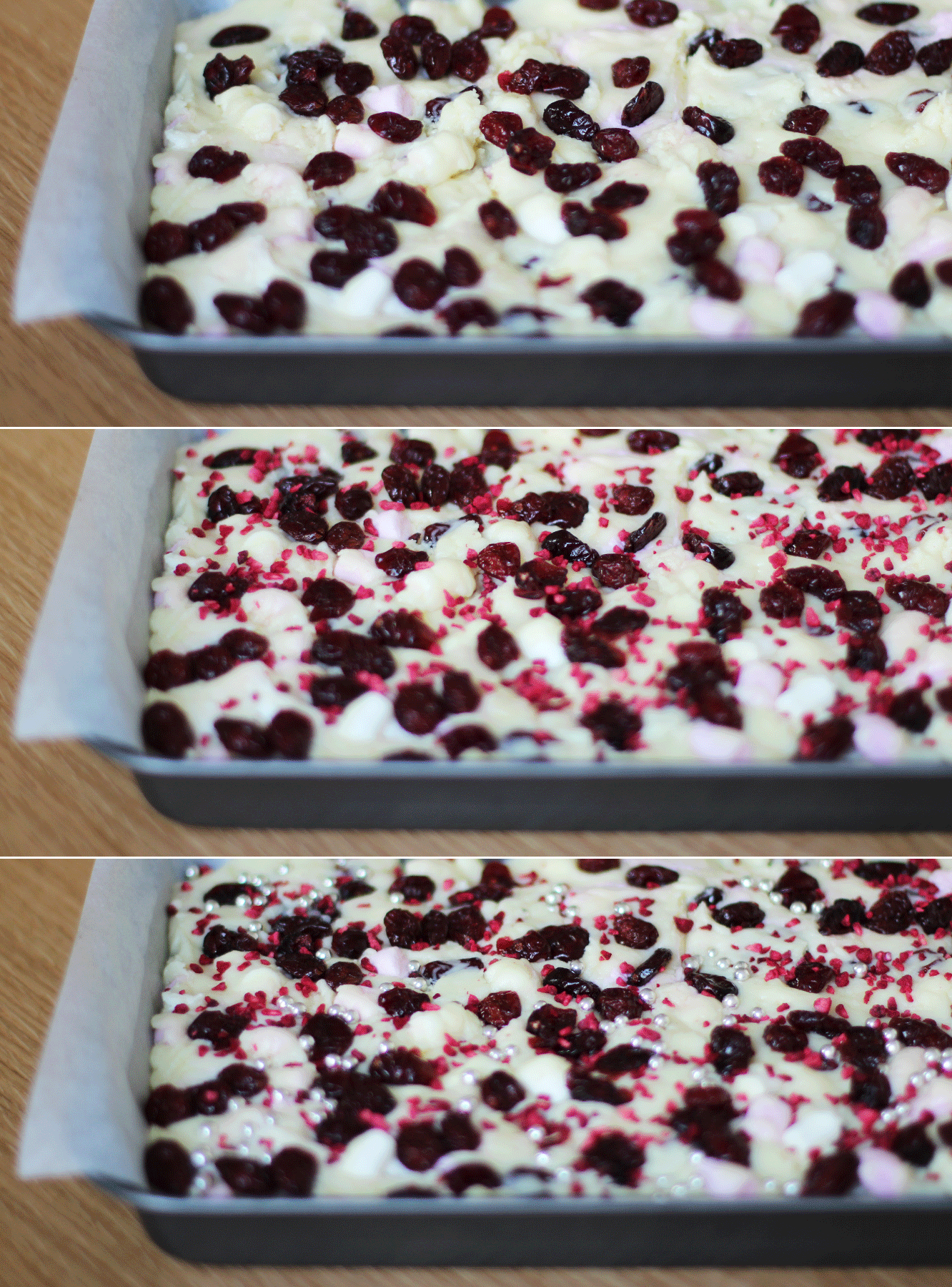 Step four
Sprinkle the remaining cranberries, the silver balls and freeze-dried raspberries on top and push down slightly so they stick.
The alternative would be to swap this step with the next one so they stick to the chocolate (this would probably also look nicer because you would actually be able to see them rather than hiding them with a load of dark chocolate…). I make the mistakes so you don't have to.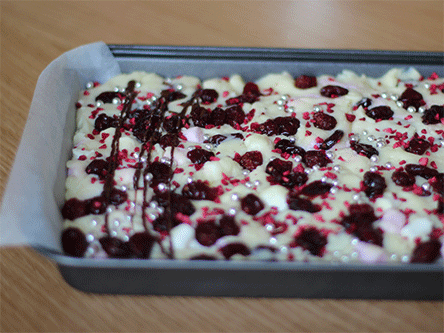 Step five
Melt the dark chocolate in the microwave and drizzle over the fudge. Sprinkle the remaining marshmallows on top. I had a bit of dark chocolate left so did another layer on top of the marshmallows.
Place in the fridge to allow the whole thing to set.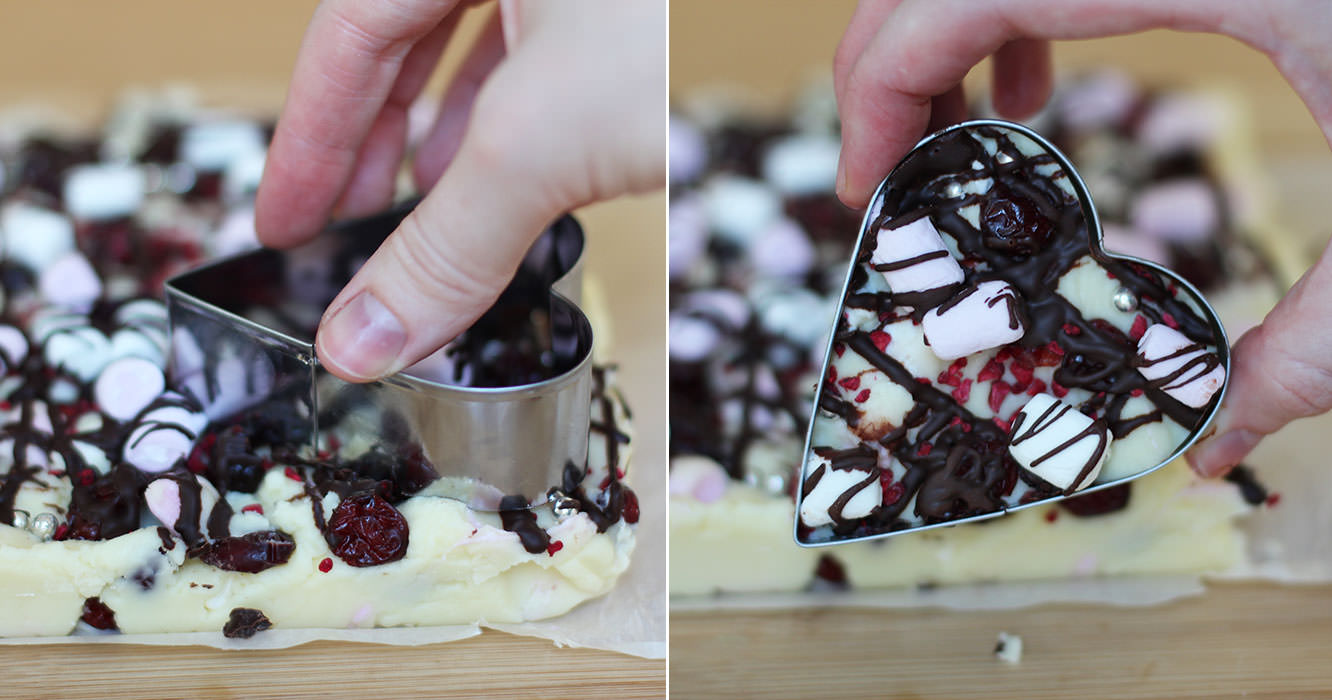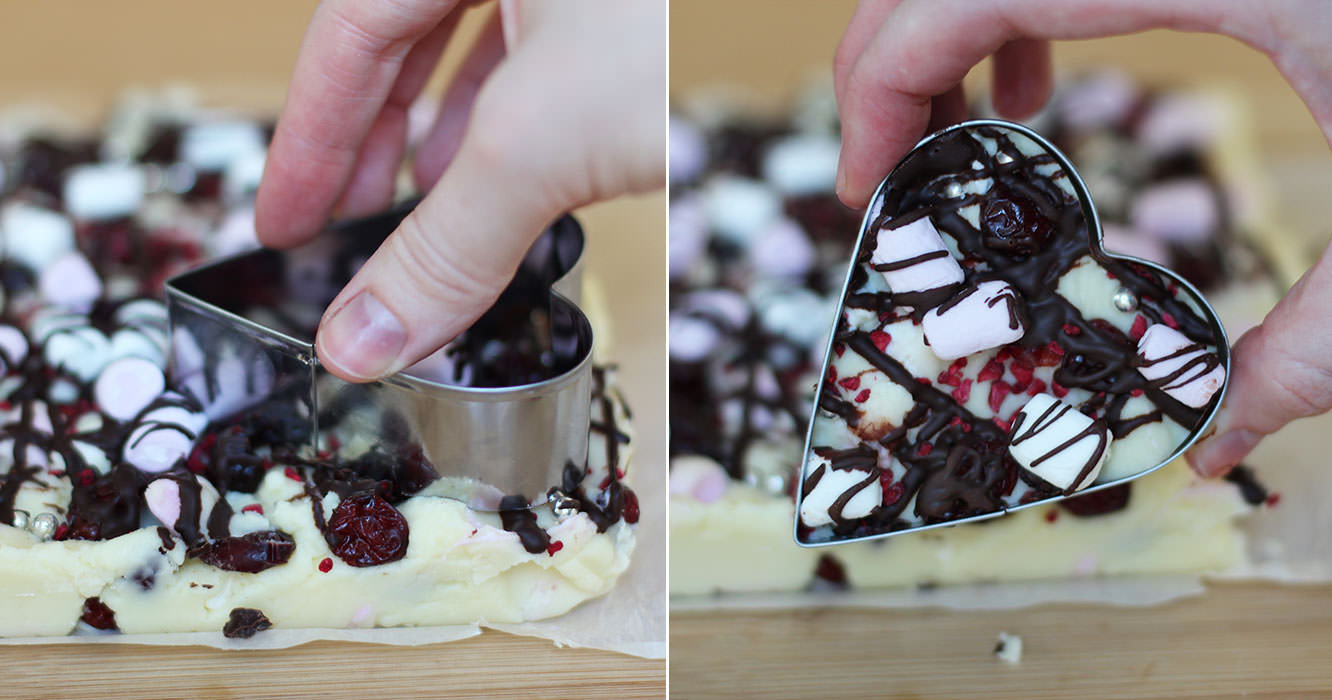 Step six
Using a cutter of your choice (this heart-shaped one was from Lakeland), cut the fudge into pieces. If you don't have a cutter, then bars or chunks would look nice too.